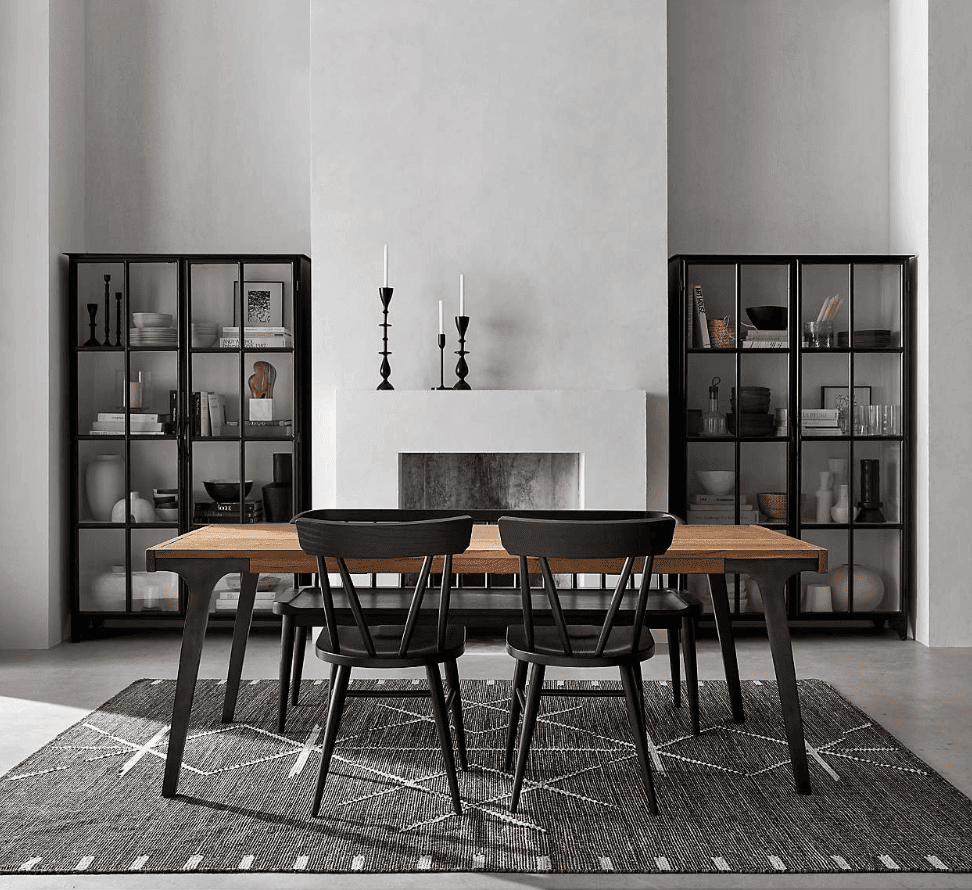 I love black wood. Our kitchen and bathroom cabinets are all black wood in this house and in my last house, I incorporated black wood into the decor. It's easier to maintain than people think, in fact, having had white cabinets and now black cabinets, I'd 100% say the black is easier to take care of.
Black dining chairs is a great way to bring in that pop of black or bring in some of that farmhouse look, without having to over commit to a huge thing like kitchen cabinets. These black wood dining chairs are also going to be super easy to keep clean and wipe down if you have a family.
There's a range of looks and price points for these, too, ranging from as low as $85 a chair and up. Let's see if we can find the perfect black dining chairs for your house:
9 Best Black Wood Dining Chairs: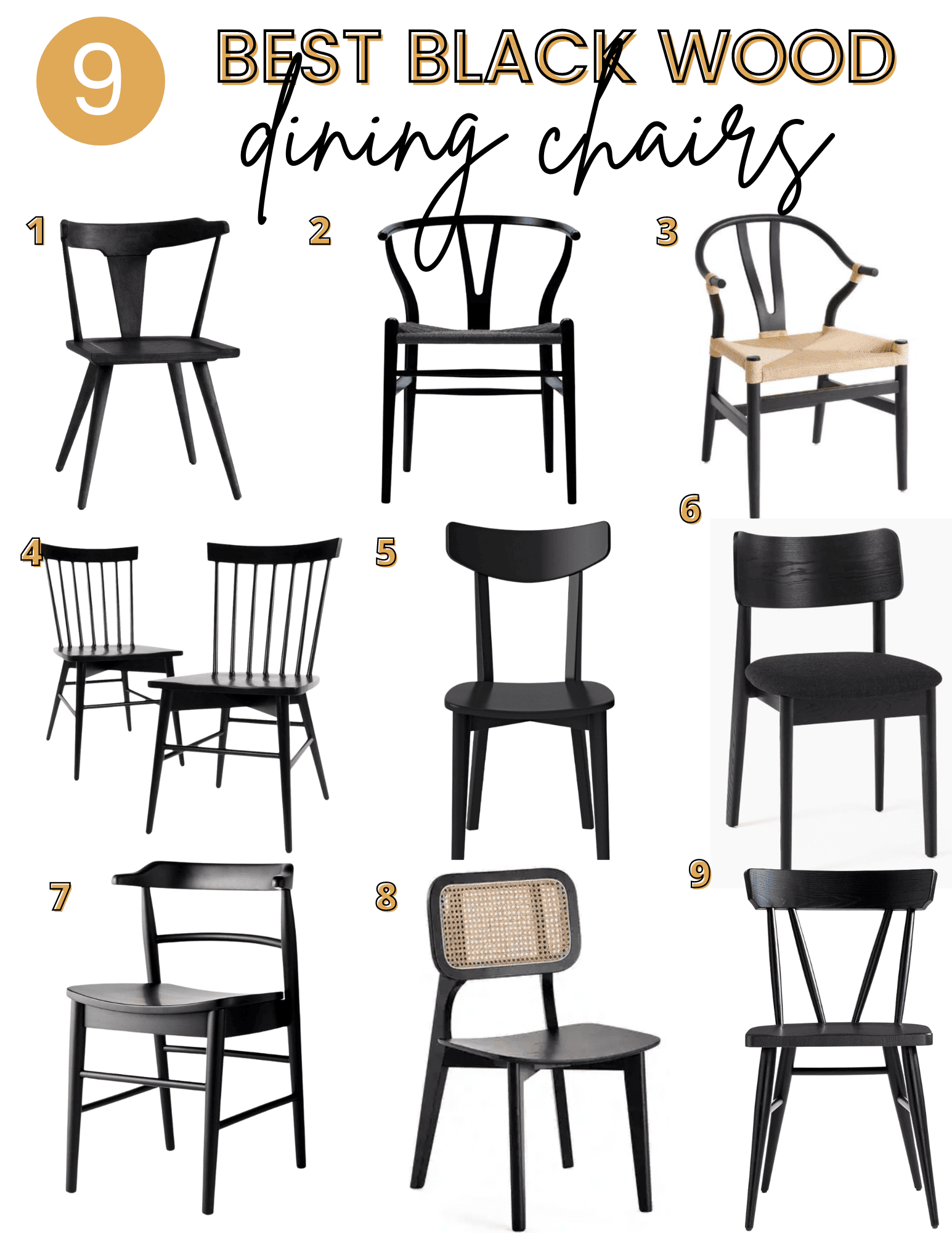 *Affiliate links are used here for brands I shop and trust. If you make a purchase through my links, I may receive a commission at no cost to you. Thanks!
5 Tips for picking dining chairs:
Measure from the floor to the seat: Look at the floor to seat measurement for the chair and compare to your table. I've made the mistake of not doing that before and we'll just say they weren't the most comfortable chairs at the time. Also, measure the width and compare it to your table. You may be hoping to fit three side-by-side on one side of the table, but if there's a wide curved back, this may not work out.
Read the reviews: If you're shopping for a family, look at reviews to see if you can learning anything about how the chairs are holding up over time to find the right one for your crew.
Check prices: These are all accurate at time of posting, but they can change at any time, so price check and look for deals.
Check return policies: I've shopped all these brands and sites and had no issues with returns or with replacements for damaged products, but it's always a good idea to check again when you buy.
Got kids? Keep it easy: I tried to go for the gorgeous upholstered chairs with kids once. I used Scotchguard. I did all the things. But, it was just too much work. They got stored and replaced with easy to clean chairs and my life got a little bit easier. When my kids are older, I may go back to a chair I find more aesthetically pleasing, but for now? Keep it easy.
Still looking for chairs? Here are some more posts on the blog that might help you out:
I hope you found the perfect chair for your house!
Have a fabulous day,
E