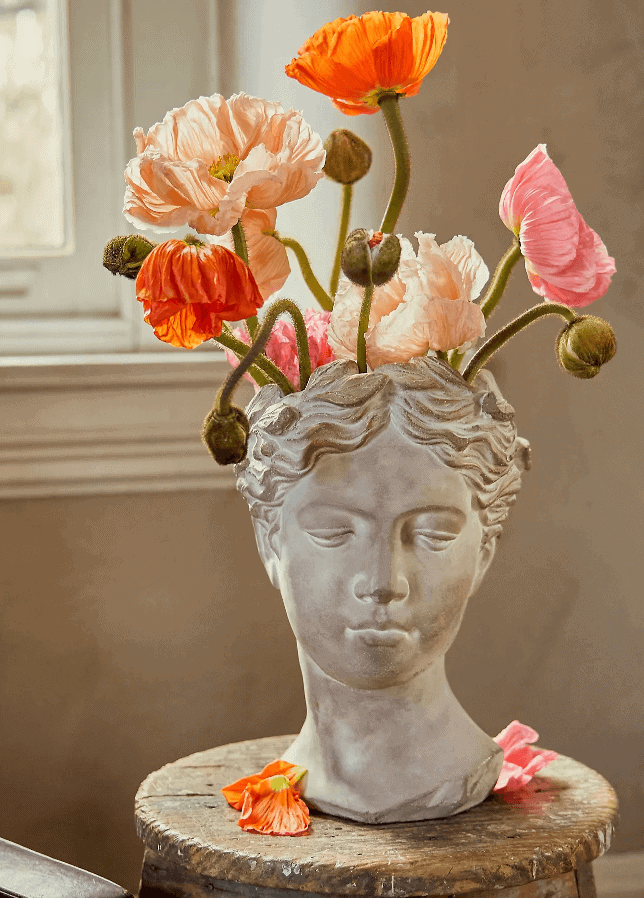 As soon as I saw the Anthropologie Grecian Bust Pot in the store, I knew it had to be mine. It's refined, without being too perfect, and little glimmers of gold along the hairline reflect light. You can use it for a floral bouquet and I've even seen it with a candle for added glow. It's nicely made, too, and has the weight of a heavy ceramic pot. I could see it working both indoors and outdoors (but I definitely want to use it indoors).
It's not super expensive, either – in fact, at $44 (currently on sale for $30), it's a pretty good deal. But, if you don't spend over $50, you'll also need to factor in the cost of shipping.
Luckily, this isn't the only Grecian bust pot you can pick up. I found a bunch of adorable face vases that each bring their own vibe to a space. So, if you've been looking for the perfect face vase for your space, here are 9 fun ones to check out.
9 Best Grecian Bust Pots & Face Vases: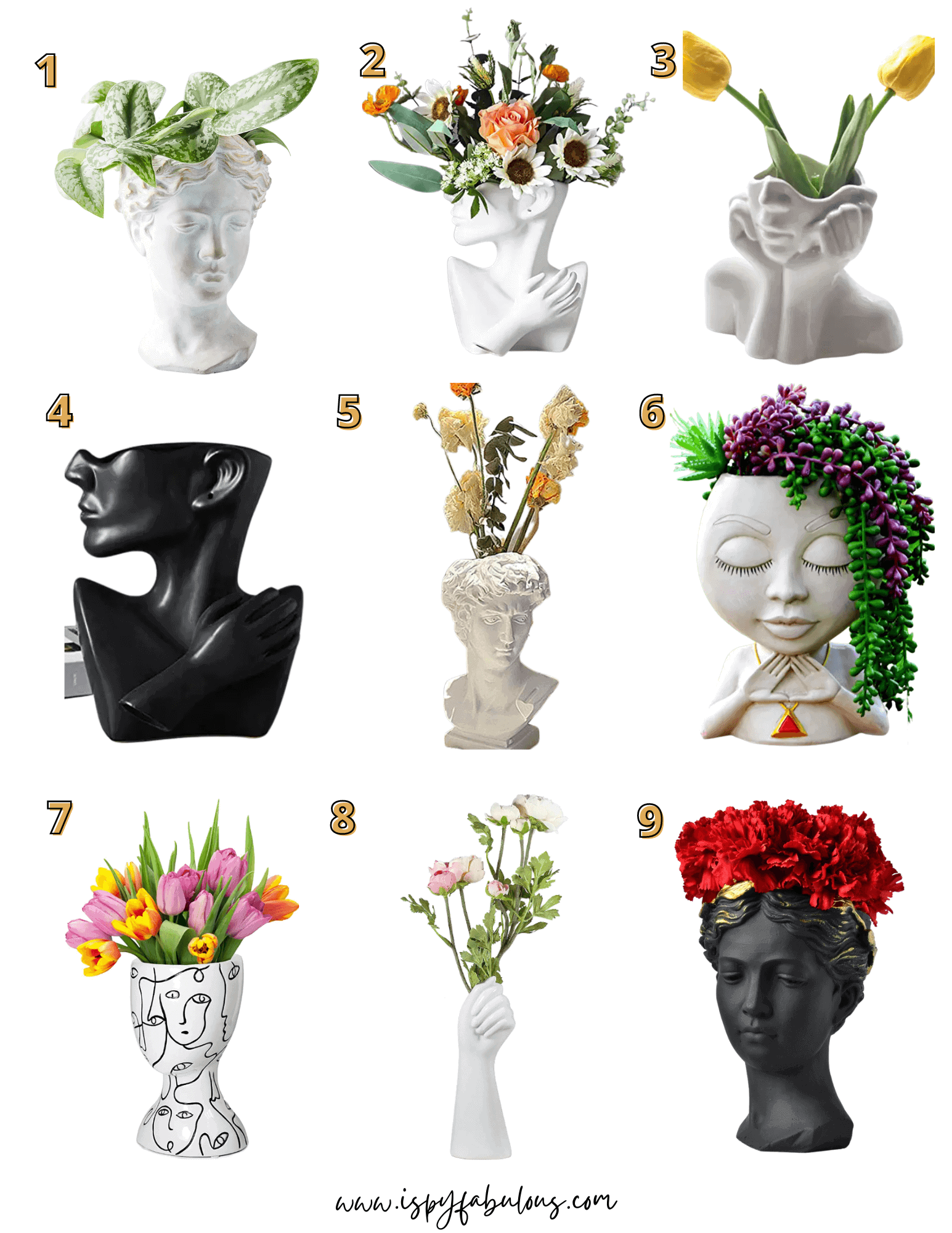 Anthropologie Grecian Bust Vase – a fan favorite
FunVase Greek Roman Statue Vase
Kimdio Face Vase – Reminds me of a wallpaper in this post
Hand Vase – would look so cool on top of a stack of design books
AniellyHomeDecor Black Greek Goddess Head Vase
*Affiliate links are used above. At no cost to you, I may receive a commission if you make a purchase through one of my links. Thank you!
*****
Would you use a pot or vase like this? Which one is your favorite? If you have one of these at home, tag me on Instagram @ispyfabulous so I can see how you've styled it!