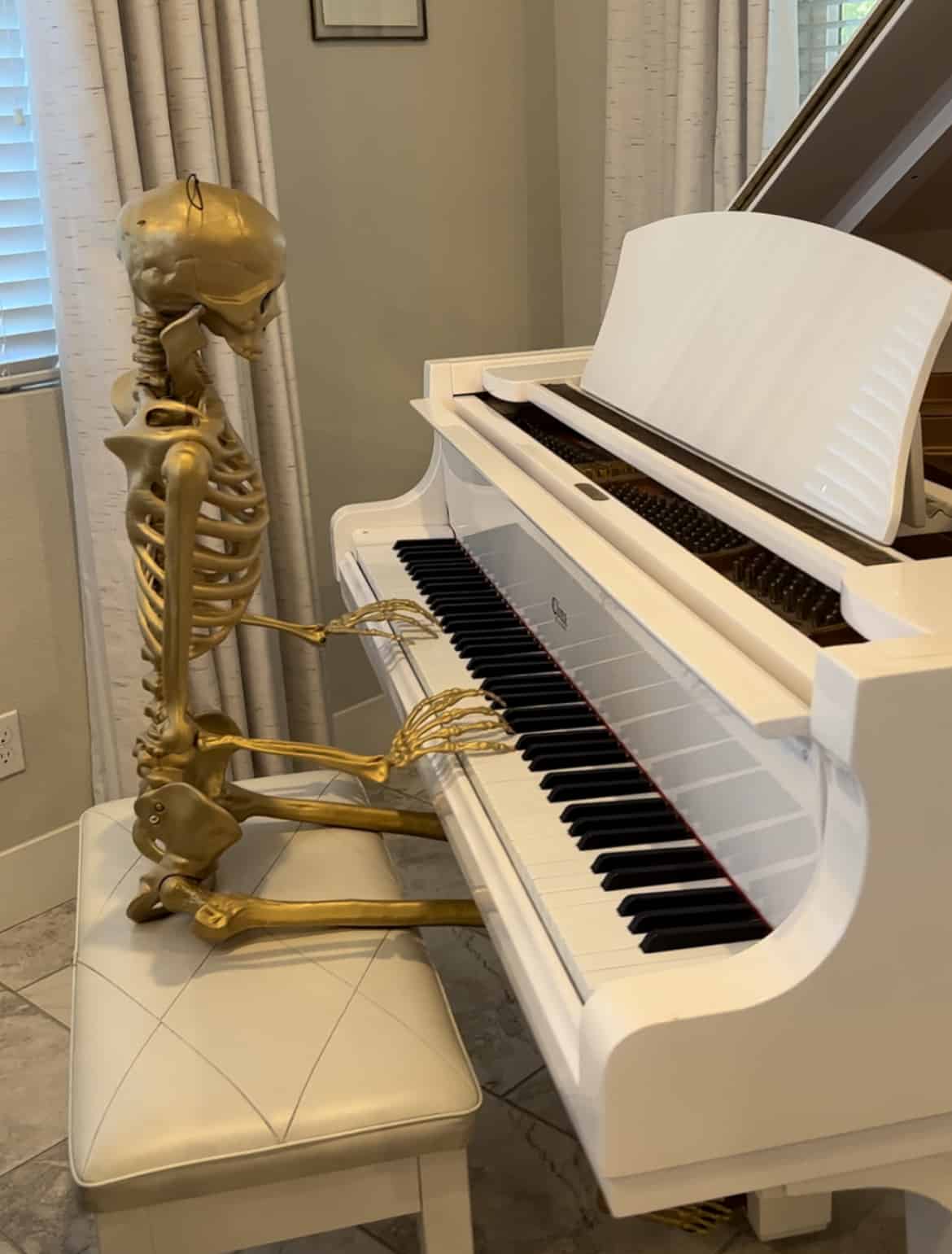 I know it's early, but I've already started pulling out some fall and Halloween decorations, and when I went to look at what I had, I realized that I have more bins for Halloween than Christmas. Anyone else obsessed with Halloween decorations?
But, despite all the fun decor we have, the one thing my kids love the most is our large, posable skeletons. One of them we've had since my husband was a kid, so it's getting pretty old. Last year, though, I stumbled on a life-size, gold skeleton I've now dubbed Goldie, and she's become a new favorite around here.
Seeing how excited my kids get for posable skeletons, I haven't been able to resist adding some more to our collection, like a pack of 5 mini posable skeletons that I hide all over the house and they look for them like little Halloween Elfs on the Shelf.
So, if you're obsessed with this posable skeleton trend, too, here are the Halloween skeletons I'm thinking of adding to our collection this year.
8 Posable Halloween Skeletons: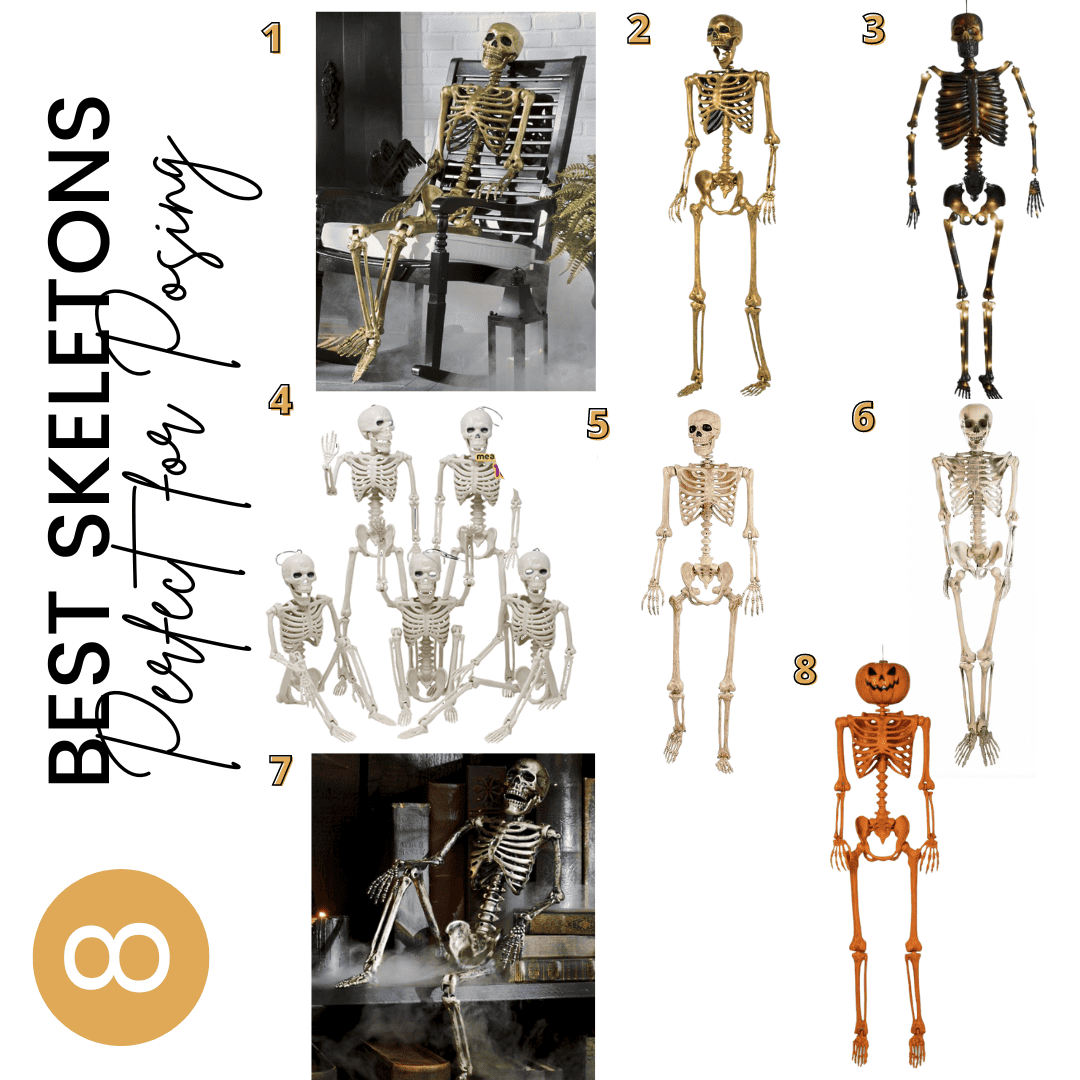 Full-Size Gold Posable Skeleton: I love this one. It's big enough to sit in a chair on your porch, or on the couch, or in a chair. So many options.
Target Posable Gold Skeleton: Shocked that this one is so affordable and available at Target. Such a great gold skeleton.
Mr. Bones Light Up Skeleton: If you loved the black Mr. Bones skeleton from Pottery Barn last year, they've upped their game with two light-up options this year, in black and ivory. Gorgeous.
Mini Posable Skeletons: Here's the pack of 5 that I have. They fit all over the place. They're about the size of a Barbie doll. They're an ivory color, but I am thinking of spraying them with gold spray paint. Thoughts?
5-Ft Posable Skeleton: Just want a classic skeleton, no gold paint or lights? This is the one for you.
Creepy Face Posable Skeleton: This one has more detail on the face to make it more scary. Not our vibe, but I know a lot of people lean in to this part of the holiday.
Gunmetal Tabletop Skeleton: A little smaller, but a great gunmetal gray. Perfect for that tabletop decor.
Pumpkin Head Skeleton: Loving this orange, pumpkin head posable skeleton. So much fun and different. Plus it's just $40, what?
Which one of these is your favorite? Also, know that all of these are affiliate links, which means at no cost to you, I may receive a commission if you make a purchase through my links. Cheers!
More Fall/Halloween Fun: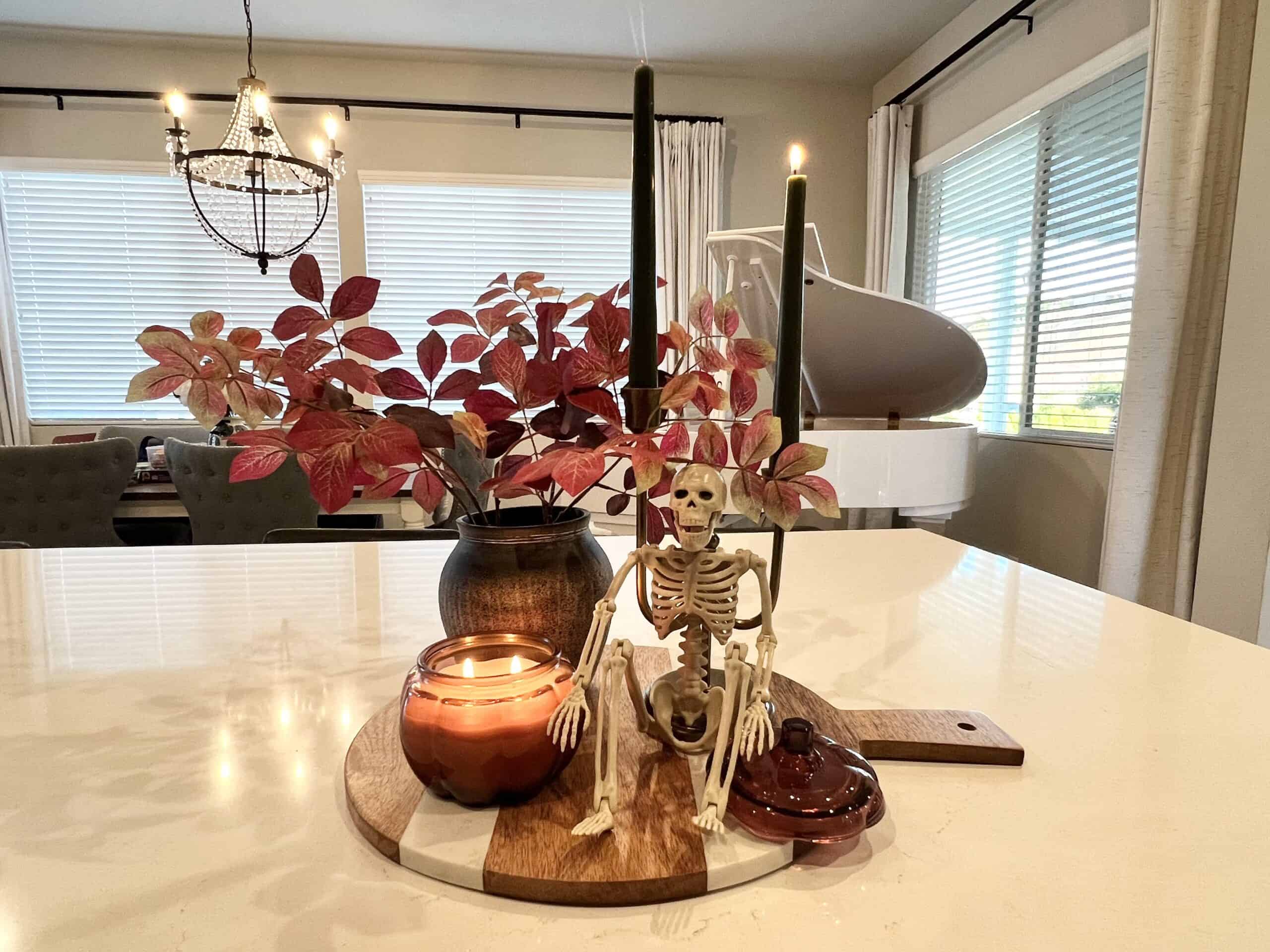 Still shopping for fall decor? Looking for some fun Halloween printables for kids? Check out these posts:
Hope you find something fun!
HALLOWEEN MAKEUP:
Are you looking for a great costume idea? Check out a post I collaborated on with my friend, Annie, where she shares four makeup looks that use regular makeup, including a skeleton, deer, giraffe and mermaid (and hopefully more looks soon).
Have a fabulous day,
E