Are we ready for another segment of Saturday Shopping? Who's with me?
Writing these posts can sometimes make me feel like an auctioneer or a town crier, lol. But, also, they can be the most fun to write. Just a spattering of online shopping opportunities to banish your blues with some good ol' fashioned retail therapy.
Like this – who doesn't need this in their lives?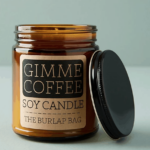 So, light that coffee candle and get that big mug 'a coffee and settle in.
Let's start with "A" for …
I repeat – 40% off sale – THIS WEEKEND ONLY.
I only buy Anthro when it's on sale (sorry Anthro!). I'm a huge fan of their unique style for clothes and home. The pieces I buy from here feel like legacy pieces that I'll eventually see my daughter stealing.
They're also the most beautiful gifts for others and the home decor pieces that people stop and ask about.
But, at the end of the day – it can't break the bank of whatever budget you have. So, when there is a sale like this, you gotta get in there, honey. Read reviews to figure out sizing, since they have a lot of different brands and they fit differently.
Here are a few things that stood out to me:
Babo is one of our favorite non-toxic body care lines. It is one of the cleanest companies around in terms  of how they formulate their products and they win tons of awards for it. Plus, they always score very low on the EWG ratings.  If you want to buy something that will be high performance but extremely safe and non-toxic, you'll love Babo. They have tons of products designed for different concerns, too, – such as sensitive, eczema, lice prevention, dry, etc.
I just picked up the smoothing shampoo and body wash in the 32oz sizes, since my daughter's hair is getting longer and can tangle – but she doesn't have the patience for a separate shampoo and conditioner.
Their spray on detangler is great, too, so I grabbed some of that.
When I take the kids to the pool, I like to rinse them down with the Swim & Sport Wash to help get the chemicals out.
Don't forget to sign up for the rewards program if you think you'll shop there more than once (you will).
Get 30% off now with code BOO30!

I am a huge fan of Tea. I've been shopping them since they first came out, not too long after my son was born. The clothes are extremely high quality, often outlasting my kid's growth. They wash well, fit amazing, are extremely soft and durable, and totally adorable. Really, what else are you looking for?
But, they can be pricey for some of us -which is why I always hit up the sale on sale deals like they're having right now. Here are some styles I made sure to grab during the sale:
4. A Few More Sales:
Here are some simple text links to a few more sales that you may not want to miss!
Big sales at Nordstroms – just click over to New Markdowns to see what's been added!
Aden & Anais makes THE BEST muslin swaddles and blankets. Must-have for any mom. I buy a pack of these for every pregnant friend. They are both of my kids favorites – preferred over any other blanket. And, if you're balking at the price, they last for years. Seriously, years, and they only get softer with use.
Love New Balance sneaks – the polka dot ones are extra cute.
Jane offers flash sales on anything you can think of for clothes, shoes, home, and more.

Well, that's all I have for you today! I hope you'll snag something special for yourself or a loved one – then come back and tell me about it!
Have a fabulous day,
E