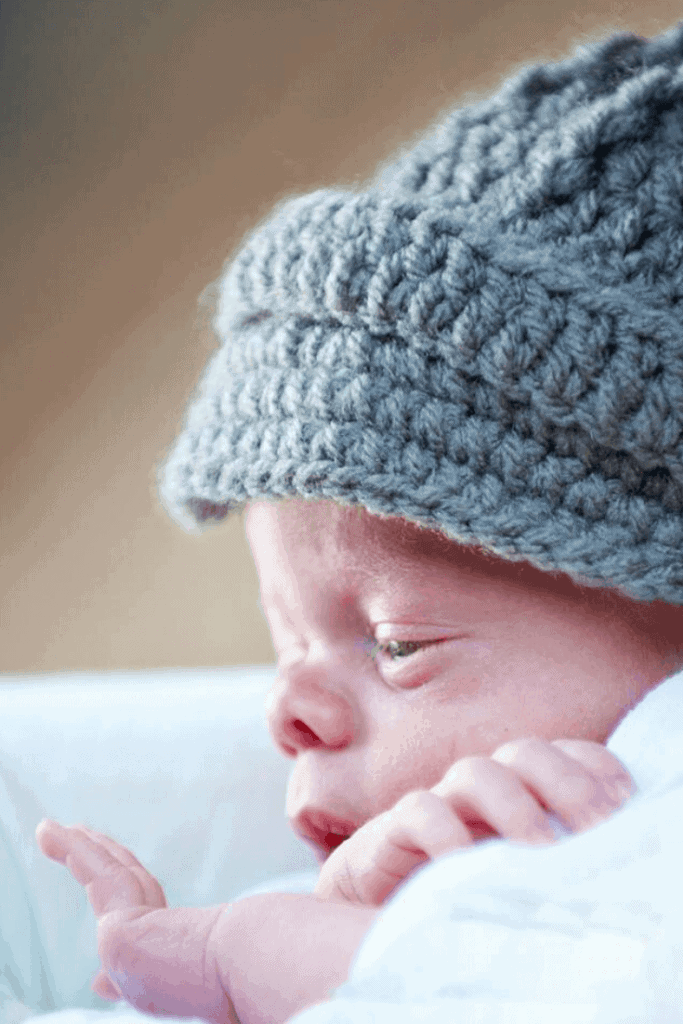 Short names have such a cool confidence about them. I didn't expect everyone to love my post on sophisticated short girl names so much, but since you did – it seems only fair to also write one on the best short, single syllable boy names, too.
Fair is fair 😉
Single Syllable Boy Names I Love:
There are quite a few short boy names that were at the top of our lists when we were picking names. Luke, Kai and Blake were always favorites of mine.
It's so interesting to me how parents end up picking names. I thought for sure my son would have a short first name, but he ended up with a monosyllable middle name instead: Jai, pronounced like Jay, in honor of my brother.
I will always love the sound of a short first name, though, so I'm hoping these inspire you and I can live vicariously through your one syllable baby name choice.
The Best Short Boy Names:
You are welcome to scroll down to see the list of names and/or watch the video with them below! I absolutely love the sweet baby pictures, too 🙂
Here's the full list of the best, strongest boy names that are just one syllable long. These short names just might become your new favorites, so don't forget to print the free baby name list tracker and start jotting down your faves.
Let's get to it!
Abe
Ace
Art
Al
Ash
Bear
Beau
Ben
Blake
Brant
Brooks
Bryce
Cade
Cal
Cam
Cash
Case
Chad
Chase
Chance
Clay
Clark
Craig
Crew
Cruz
Cole
Colt
Craig
Dale
Dane
Dash
Dean
Drake
Drew
Duke
Finn
Flynn
Ford
Fox
Gabe
Gage
Glenn
Grant
Greg
Gray
Guy
Hank
Hayes
Heath
Holt
Hugh
Ike
Jace
Jack – Classic! Also on my vintage boy names post!
Jake
James
Jai
Jax
Jett
Joel
John
Jude
Kai
Keith
Kent
Knox
Kyle
Lee
Len
Leif
Luke
Mack
Mark
Matt
Max
Nash
Nate
Neil
Nell
Paul
Pax
Penn
Pierce
Quinn
Reed
Reign or Rainn
Ren – Also featured on my list of 56 modern Japanese boy names!
Rex
Rhett
Rhys
Rome
Ross
Roy
Russ
Rye
Sam
Seth
Scott
Shane
Shay
Sid
Slate
Tate
Tim
Todd
Tom
Trace
Troy
Ty
Taz
Vance
Wells
Wess
Will
Wynn
Zane
Zack
Zeek
****
Aren't these names so fun? I just love so many of these.
Some of them sound like nicknames, but I actually like it when people just name their kid what they are going to call them.
It's bold and cool and I like it.
More Baby Boy Names:
If you're still searching for that perfect boy name, you might also love these name posts:
I hope you find the perfect baby name for your bundle of joy!
PREPARING FOR A NEW BABY:
If you're preggo – there' s lots of great free tips and printables to help you prepare like my free hospital bag checklist. Or, you might also like my 25 Must-Have Baby Essentials post!
Thanks for being here.
I hope you'll share your favorite baby names with us in the comments below.
Happy baby naming,
E