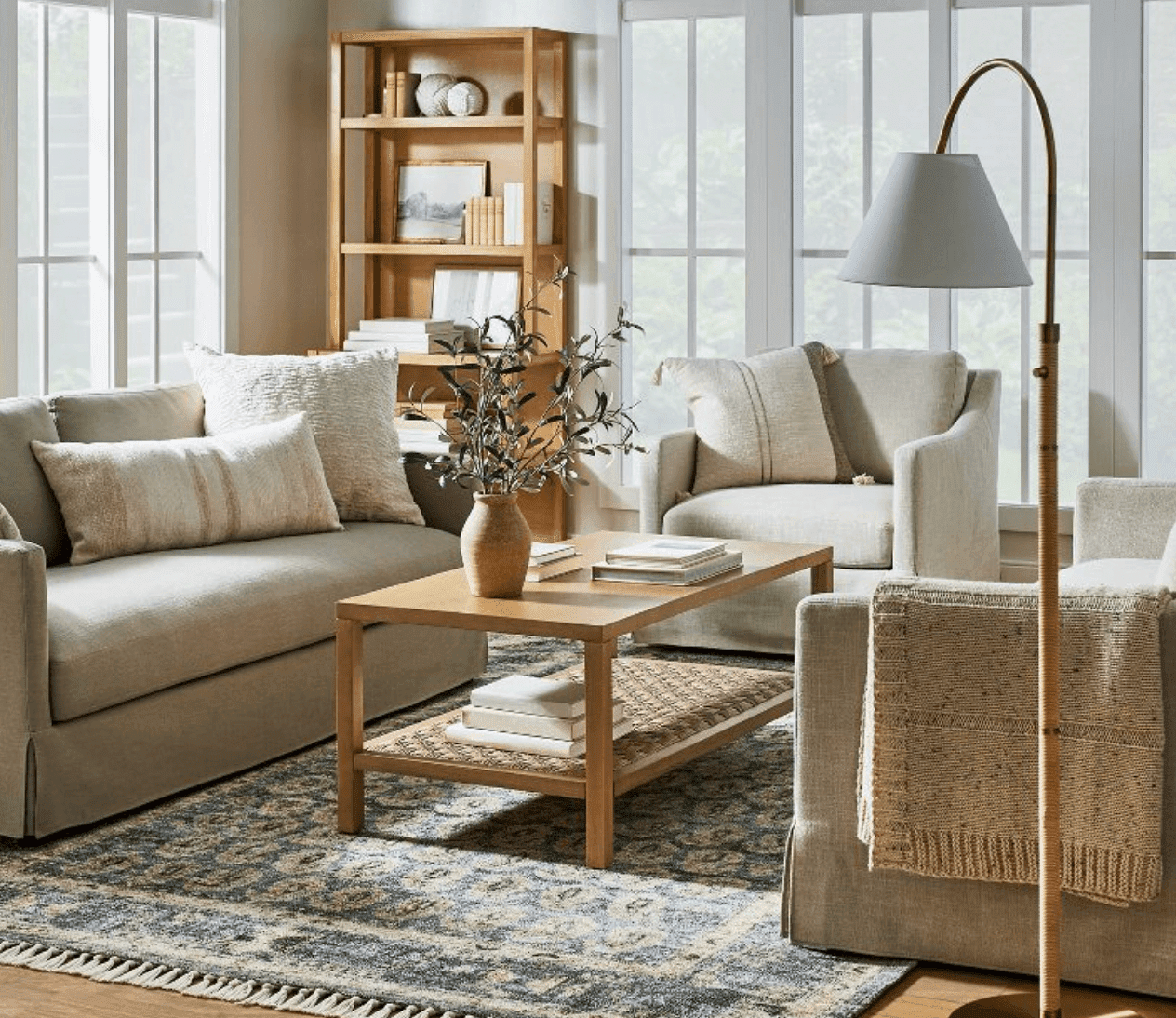 Rugs are such a great way to add style and comfort to a space. I've seen the right rug transform a room so many times that adding a good rug has become one of my go-to design strategies for pulling a room together.
I've bought dozens of rugs over the years from all types of retailers online and in person and it's definitely helped me narrow down the best places to buy a rug for great designs, good prices, and excellent customer service.
There's always a chance that a rug you buy is not going to end up working in real life, so you need to be buying a rug from a place that either offers samples that you can try out in your space or an excellent return policy.
When it comes to price, we are all looking to spend a certain amount on our rug and you can definitely find a rug in your price point. I'm sharing retailers from super affordable all the way to made-to-order rugs that will anchor a space and become heirloom pieces that you can pass down.
One of our favorite rugs is a real Persian rug that has been in the family for years, so this has inspired us to mix both high and low rugs. Some of them we know won't last too long and others we are investing in knowing they'll be with us (and maybe even our kids after us) for a long time.
I'm going to start by sharing my personal top 12 places to look for area rugs and then I'll share even more retailers that you can shop for that perfect piece.
My Top 10 Favorite Places to Buy Rugs:
*Affiliate links are used below for brands I trust and recommend. If you do make a purchase through my links, I may receive a commission at no cost to you. Thank you!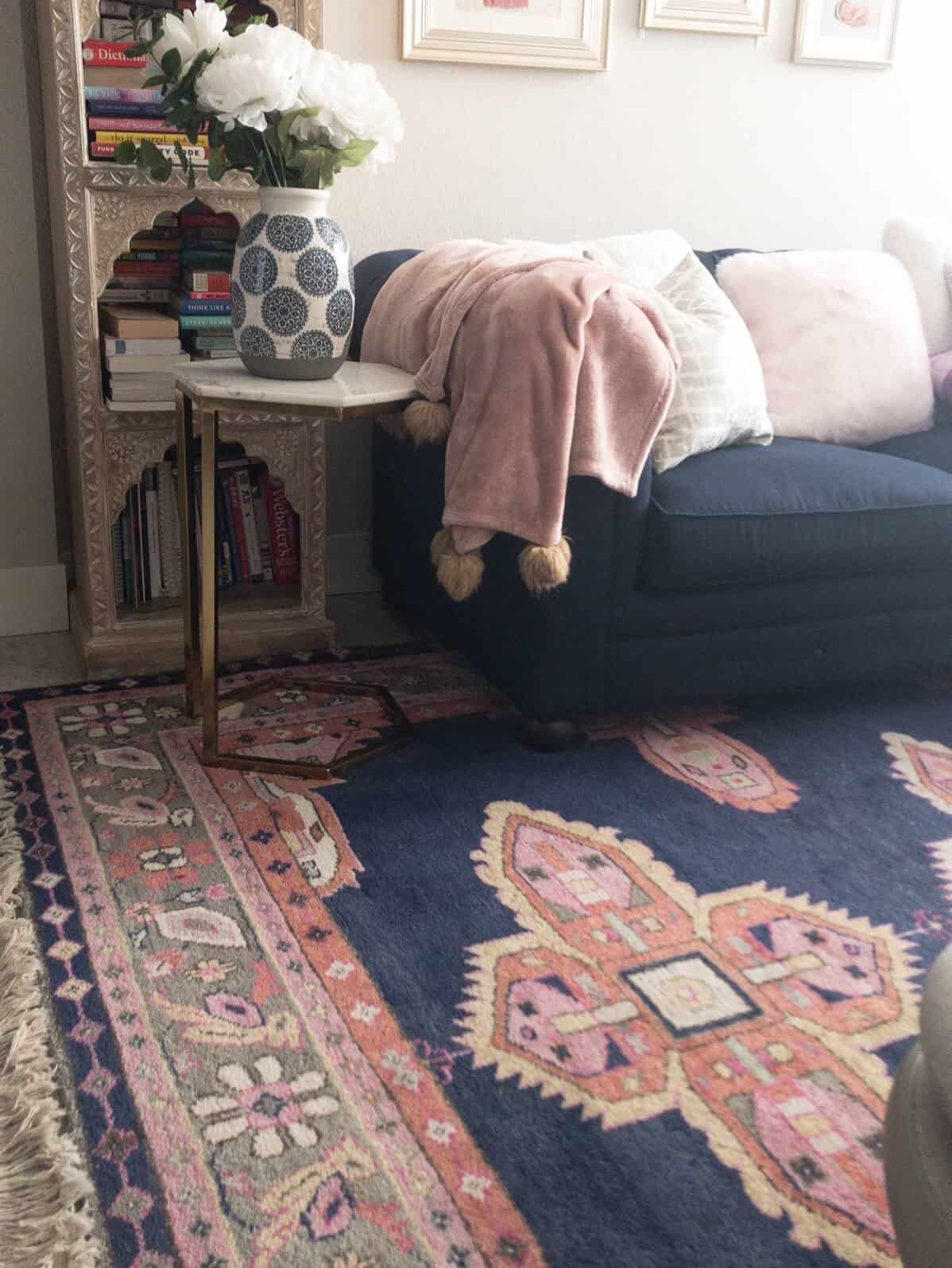 Caitlin Wilson rugs are Instagram famous. I fell in love with the Kismet rug and had to have it when we moved into our house 5 years ago. It's held up extremely well and I wrote a whole post reviewing the quality and all the details.
Her rugs are made to order, so I definitely recommend ordering rug samples and looking at colors in your own space, because you cannot return them. She also makes gorgeous wallpaper. My wallpaper installers even commented on how high quality and beautiful it was, too. Check out that post here.
If you love the look of her rugs, but not the price (they are an investment), check out my post with some incredible lookalikes for a fraction of the price here.
2. West Elm Rugs:
Super chic style with a mid-century modern edge is infused in everything West Elm does. Their rugs are no exception. They're pretty affordable and their sales make them even more accessible.
Their Colca Rug is so good and is very popular. They have a lot of great styles. But, if you want to score the look for less, I found dupes for 5 of their rugs. You can find the lookalikes here.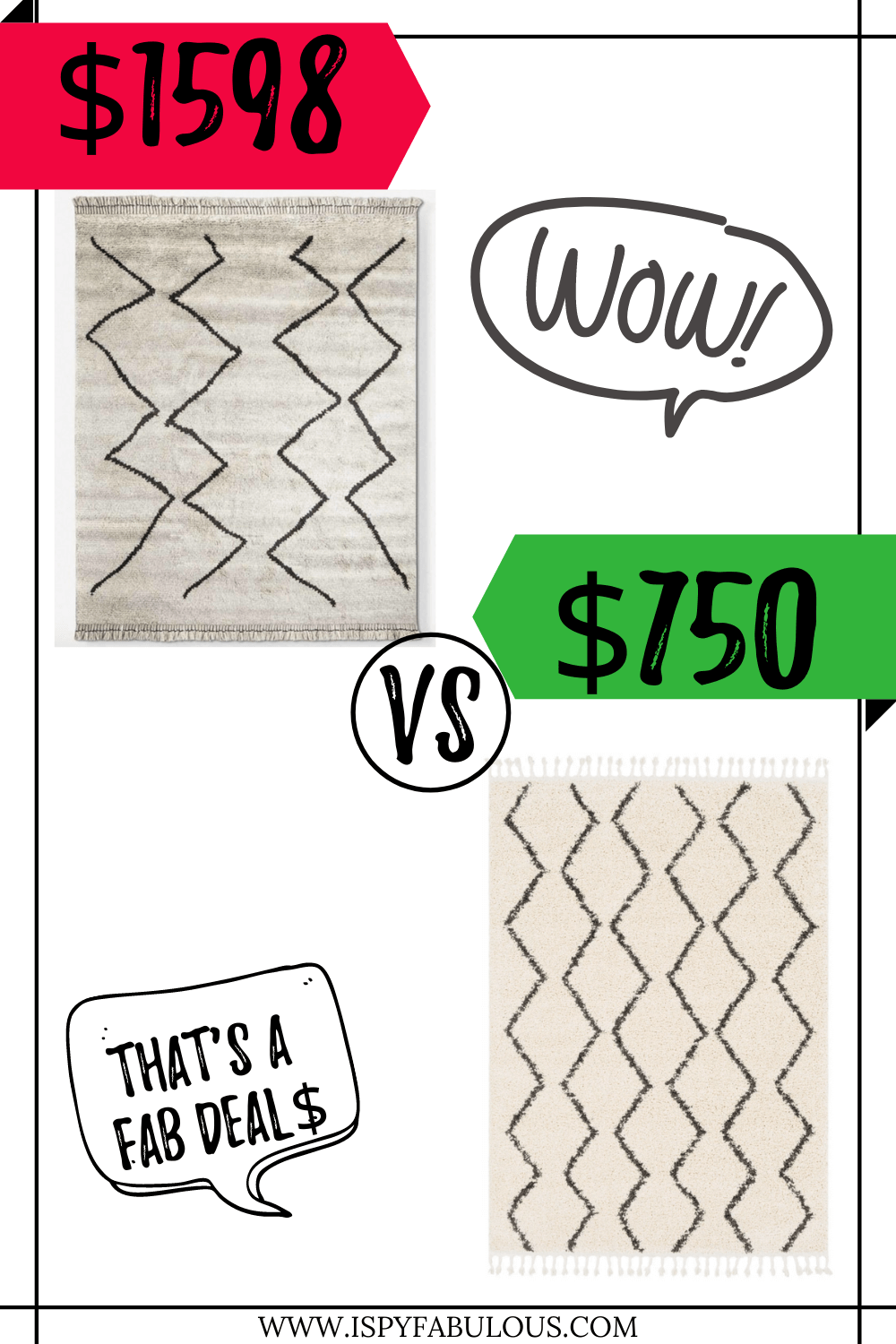 I've shopped rugs (and many other things) at Overstock over the years. Their prices are incredible, their shipping is fast and their return policy is amazing. I've never had any hassle returning something to Overstock, not even a rug.
They have some lines of rugs that have a very similar look and feel to high-end brands, which makes them a great place to find the look for less. The rug on the right in the image above is an Overstock rug. You can find more info on it in this post here.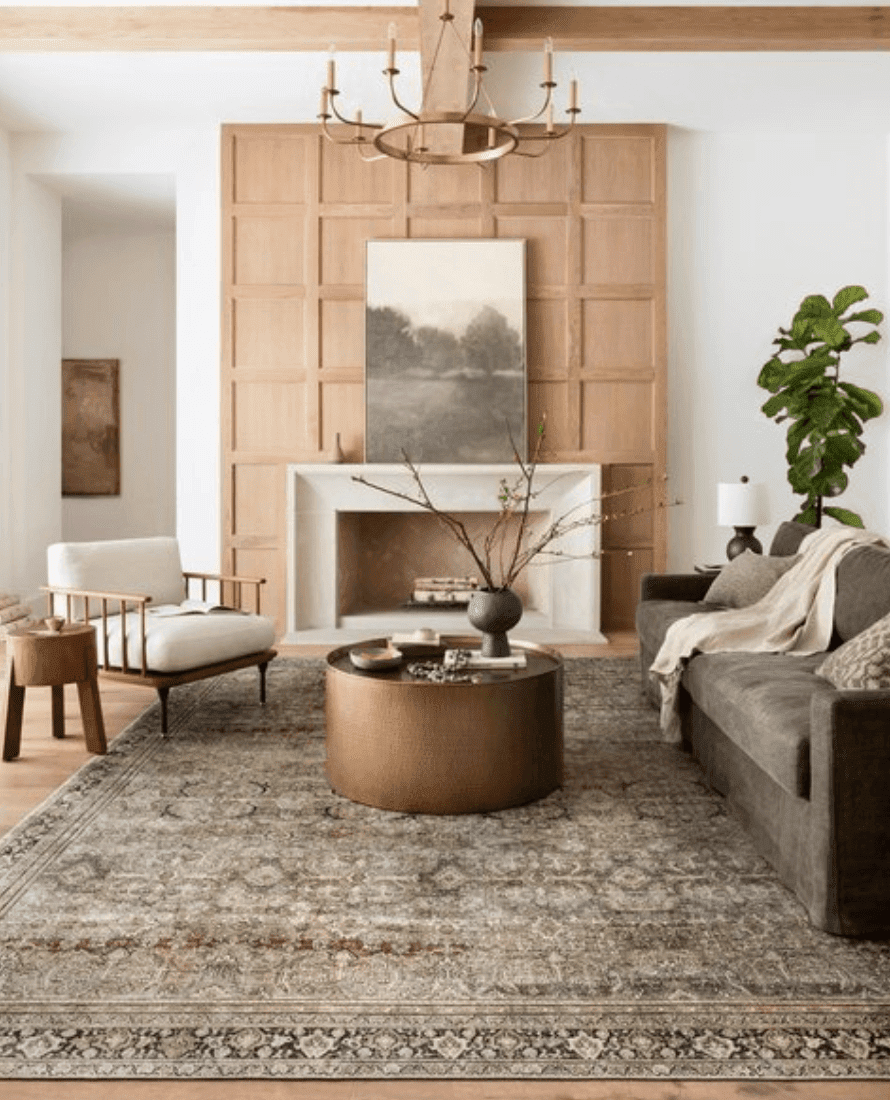 Rugs Direct has an incredible collection of affordable rugs and they carry the Loloi Rugs created in partnership with known designers like Amber Lewis, Chris Loves Julia, and Justina Blakeney.
I love the Loloi rug line. They offer such high style for a great price. You can use them in high traffic areas and not worry so much as you would with a much more expensive rug.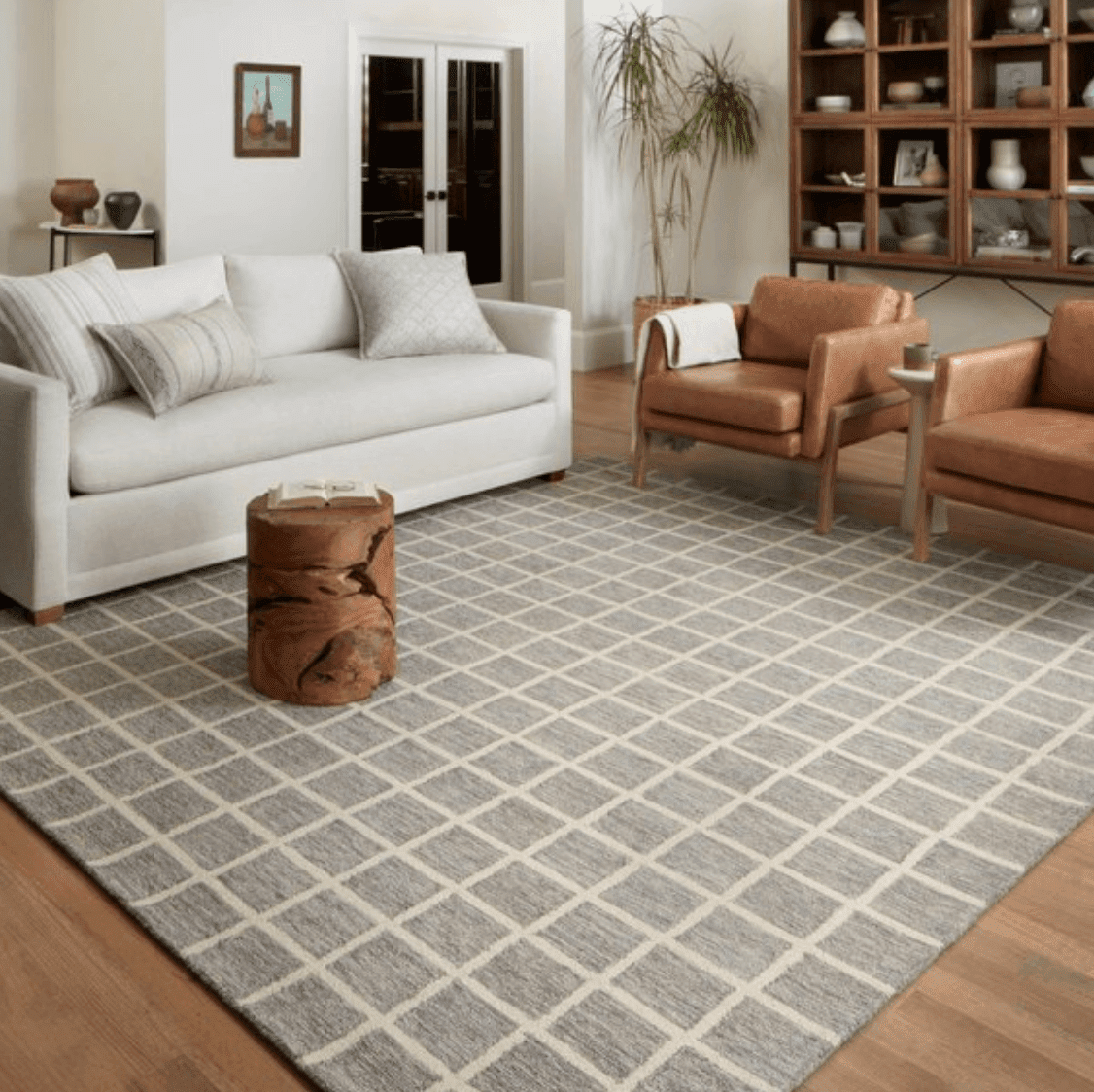 I chose my favorite rugs from all of their popular collections and shared them in this post here.
Anthropologie has such great style and their home collection is full of statement makers. Many of their rugs are truly unique, like the Elika rug above. Many of their designs would be very difficult to copy, but there are some that have looks for less. In fact, I found a similar rug to the Elika rug above and share both of them in this post here.
Another great rug is the cross shag rug featured below on the left.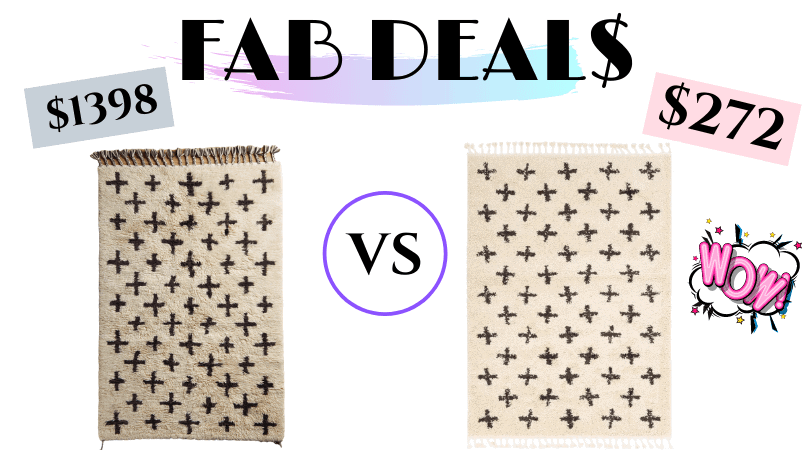 For the well-known cross rug and a similar rug you can score for less. Find the post here.
For my post with some of the Anthropologie looks for less I've found, go here.
Lulu & Georgia curates spaces that go viral on social media, because they capture that effortlessly cool and pulled together look that so many of us are after.
Their collection of rugs offers a great selection of pieces that will make it easy to make a room look cozy and chic. I love their Leila Moroccan Shag Rug so much.
If you love that rug and want to see how you can get the look for less, head to this post. To see more of Lulu & Georgia's stylish rugs, click the link below.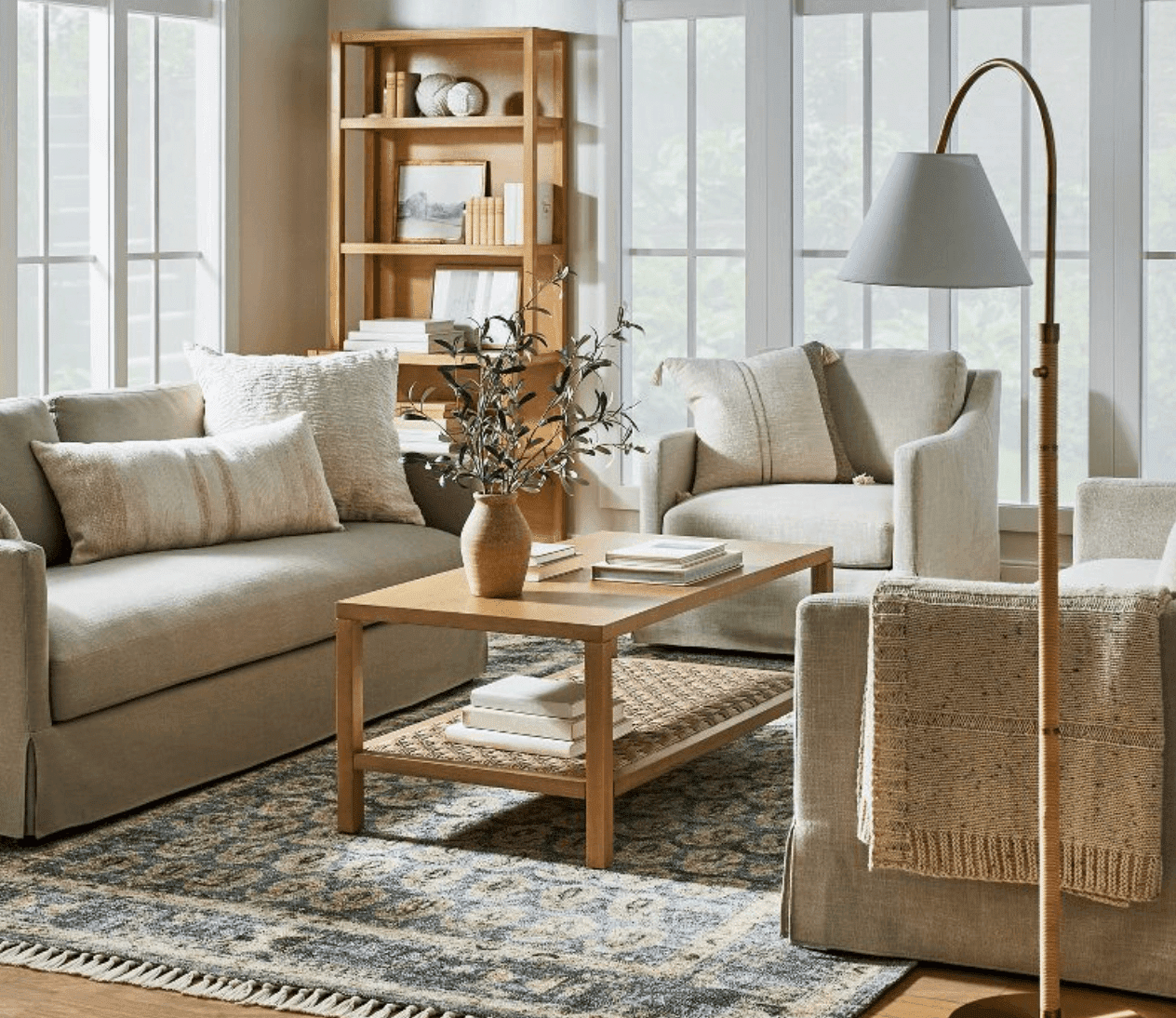 Target's design game has been really strong and their rugs are better than ever, thanks to designer collections created by McGee & Go, Joanna Gaines and more. This rug above is from the Studio McGee line and looks sooo much more expensive than it is at just $200 for a 7×10!
Their rugs are also really affordable, which makes it fairly guiltless to switch them out regularly whenever needed.
They have a lot of great rugs, but buy them if you love them – as most of them are from design capsules that are only available for a season or until sold out. There's been a few I wanted and I didn't grab it fast enough and now it's gone. Booo.
I'm a big fan of boutique rugs. They have a great collection for super affordable prices. Similar to Overstock, many of their pieces are inspired by much more expensive designer lines.
In fact, they have a similar rug to the Leila rug I mentioned earlier by Lulu & Georgia. Many readers have picked up this lookalike and say it's super soft and looks great.
They have a ton of other choices, too, including WASHABLE RUGS! They also offer free shipping and free returns.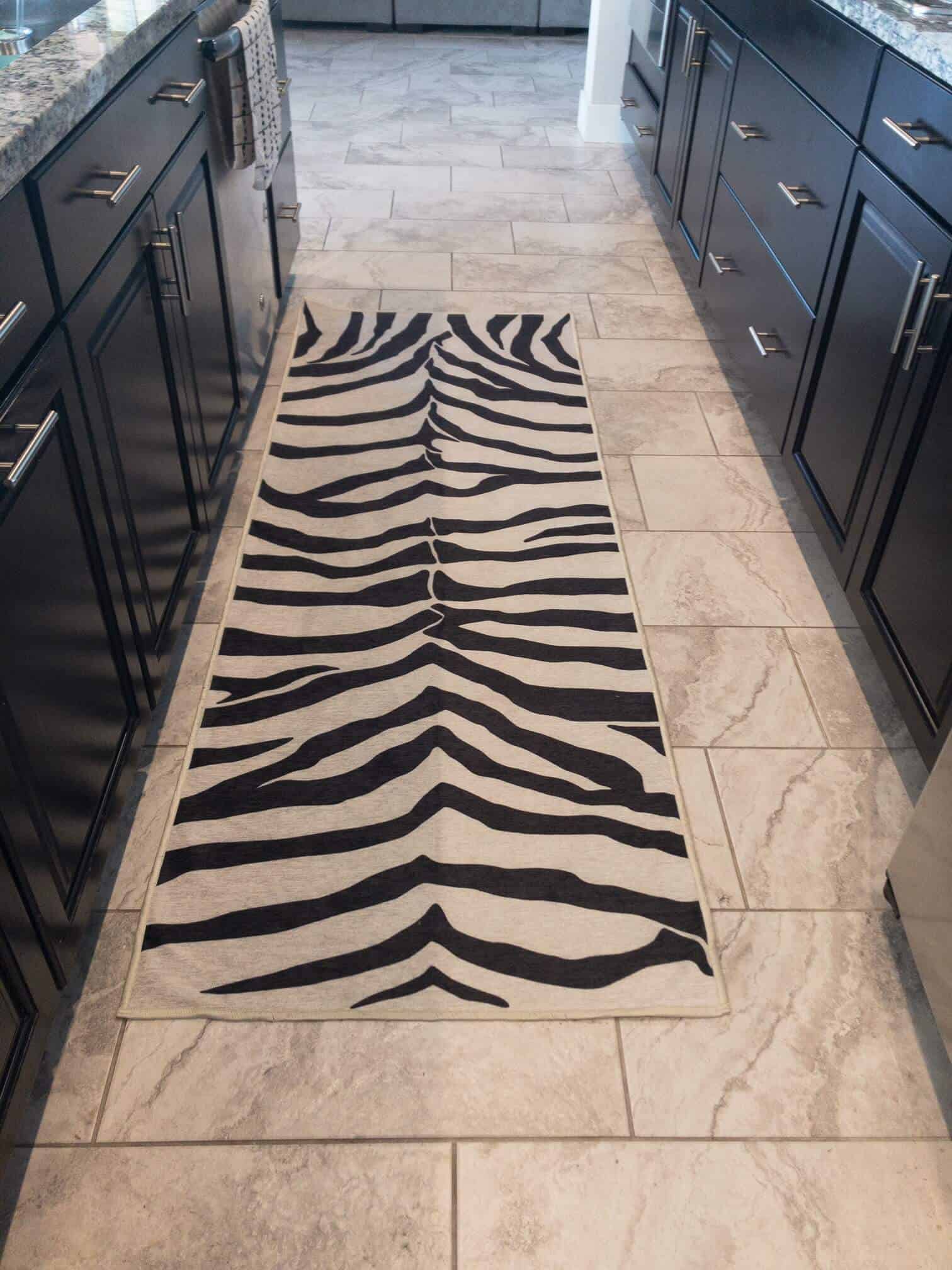 When Ruggable entered the rug industry with their washable rugs and non-slip rug pads it was a huge moment. I've bought 3 Ruggable rugs over the years and still use two of them today (one of them was destroyed by my puppy). They're not the only ones in the washable rug space, but they've continued to hold their share of the rug market with their cool designs and collaborations with designers. Plus, they've recently released faux hide washable rugs and I'm all about that one. I've had to toss faux hide rugs in the past, because they were not cleanable – so this is a big win.
To read my full review of Ruggable rugs after using them every day for over a year, head to this post.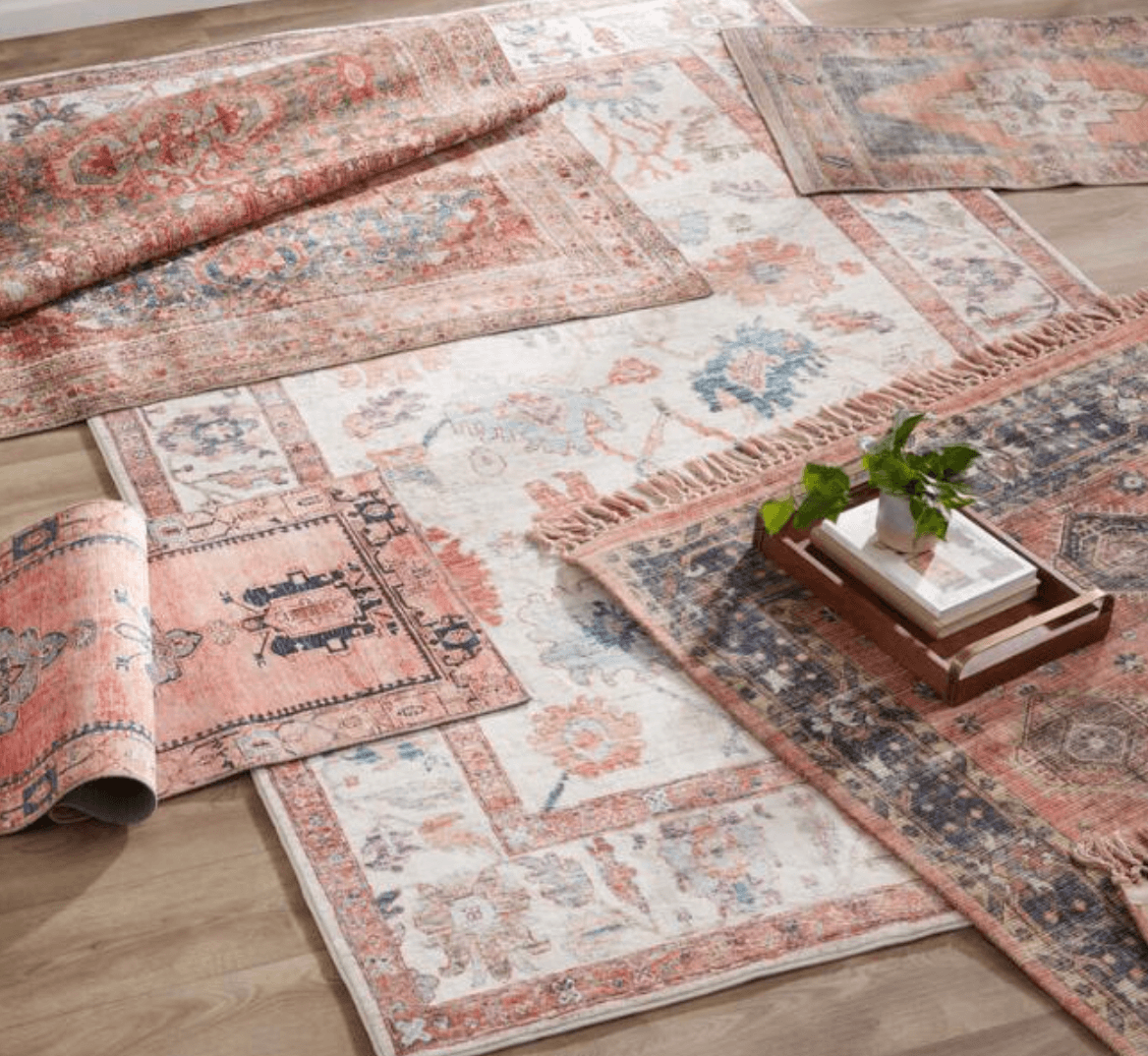 One of my faaaaavorite stores ever, Cost Plus has so much goodness and rugs are just one of the reasons I love to shop there! I've bought several rugs from them over the years and loved them all. These pink Persian rugs in the picture above are so cute and unique.
They also have some incredible looks for less that are inspired by much more expensive designs. I've found some rugs that look similar to West Elm rugs, Serena & Lily rugs and much more.
The beauty of Cost Plus is they are affordable and then they have amazing sales throughout the year. I've shopped in store and also shipped to my home and never had any issues with their delivery or returns.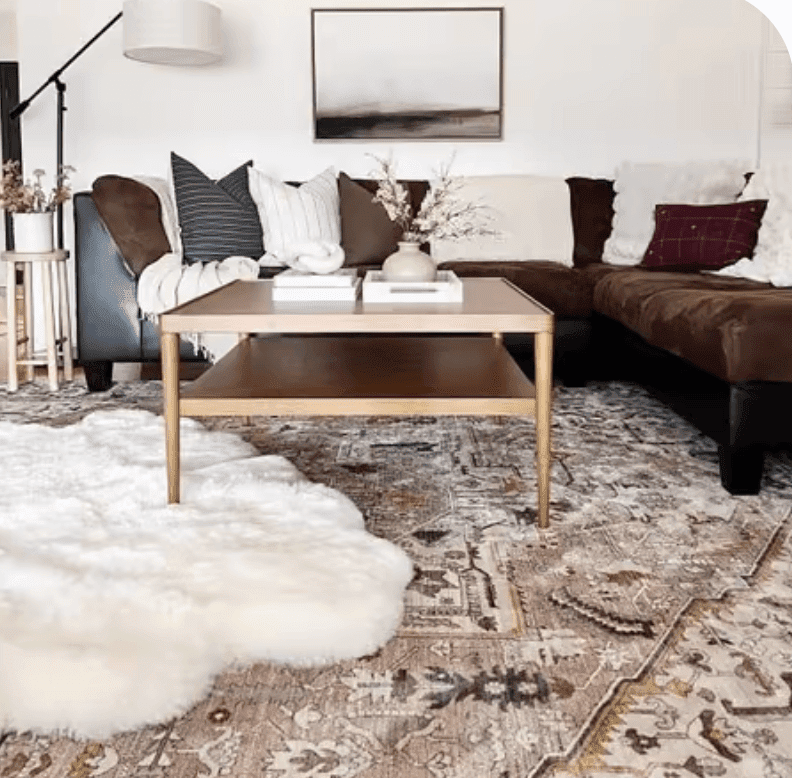 I've had really good experiences with Rugs USA and their designs are top notch, too. The rug above is so beautiful. I have it in my office now and it's one of my favorite rugs. It's also a bestseller on the blog. The colors are really beautiful. They have a great collection of rugs to choose from in every style. I've featured a few of them in posts for the incredible lookalike quality that they have and readers have emailed to tell me how much they love the rugs, too.
This faded floral fringed rug is another top seller and also a dupe for a West Elm rug. To see more West Elm dupe rugs, check out this post.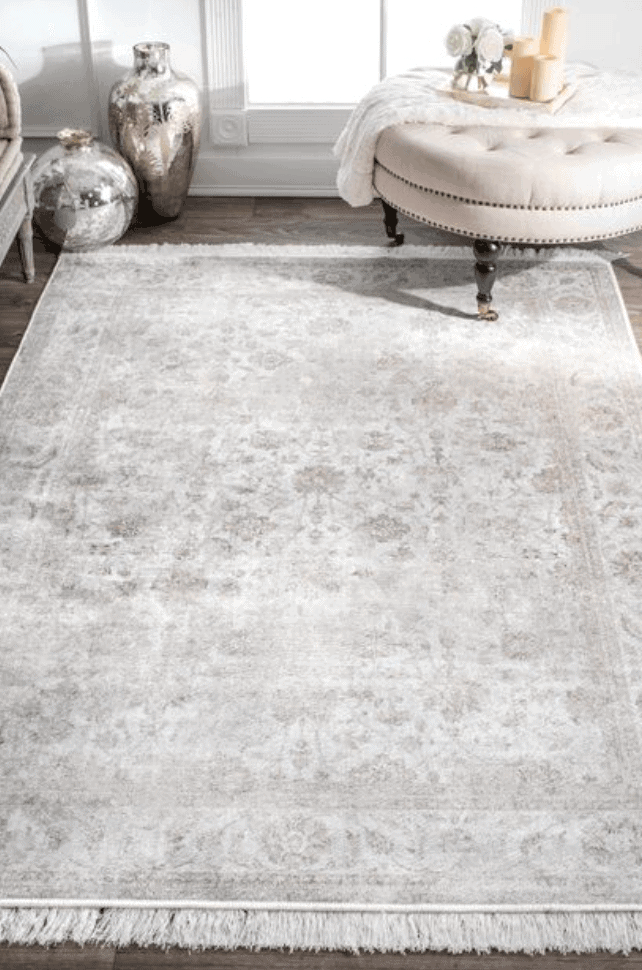 For more Rugs USA rugs I've shared, check out these posts:
I mentioned earlier that Ruggable isn't the only one in the washable rug space and Walmart also has a great collection of SUPER affordable washable rugs! They have more than washable rugs, too, so don't write them off if that's not what you're looking for. The image above shows this washable Persian rug.
I also find the rugs from the Better Homes and Garden collection to also be very good. What's great about Walmart is how affordable they are and it's so easy to make returns. Here's a cute retro/bohemian rug from the BHG collection: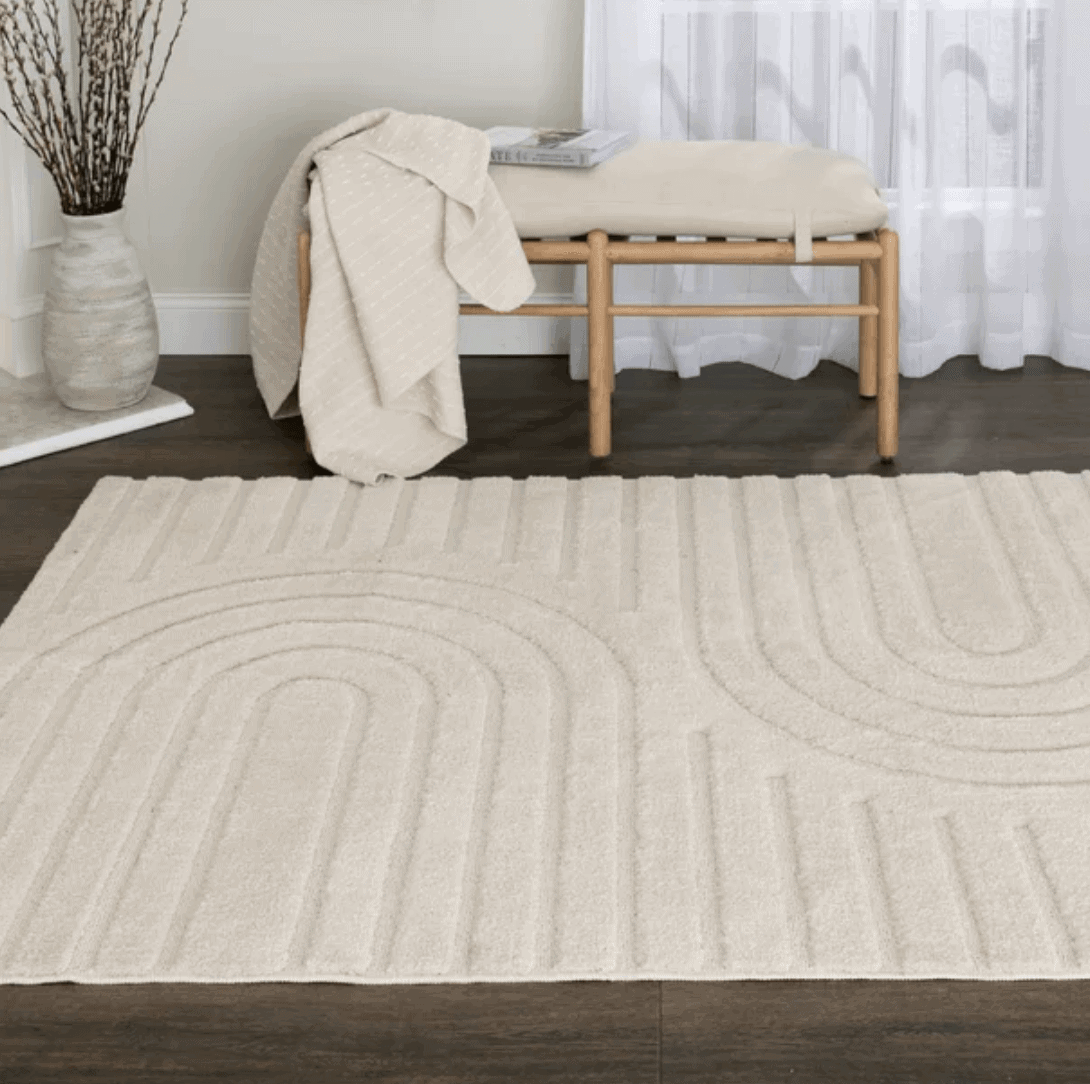 I shared my review of the Gap Home bedding collection at Walmart recently, too, and it's worth mentioning again. The bedding is SO soft. It looks and feels high end and I definitely recommend it.
More Places to Buy Rugs:
Here's even more stores where you can shop great rug selections. Each one of these offers a wide selection of rugs in various price points. These links will take you right to the rug section.
HOW TO SAVE MORE MONEY ON RUGS:
No doubt about it: decorating a home is expensive. One way I save money on almost every purchase I make is by using Rakuten. I've gotten over $700 cash back in just the last year on purchases I was going to make anyway. So, don't forget to use Rakuten if you're making purchases online. They also run deals for new referrals where you can get $30 cash back after making your first purchase of $30 or more, so you can save even more if you're new to using them. Sign up here.