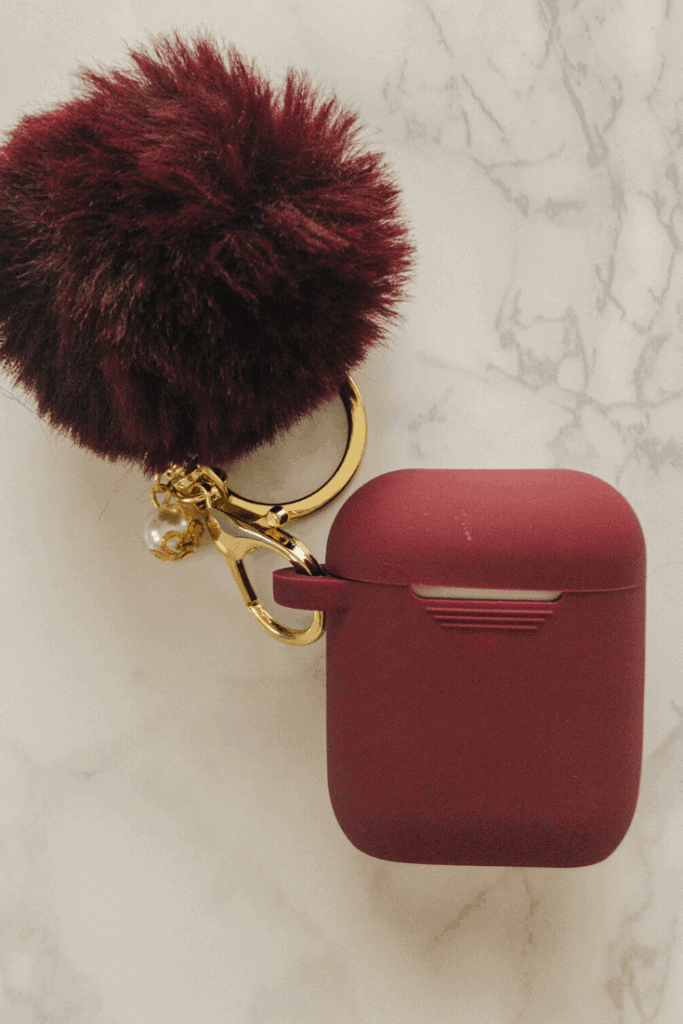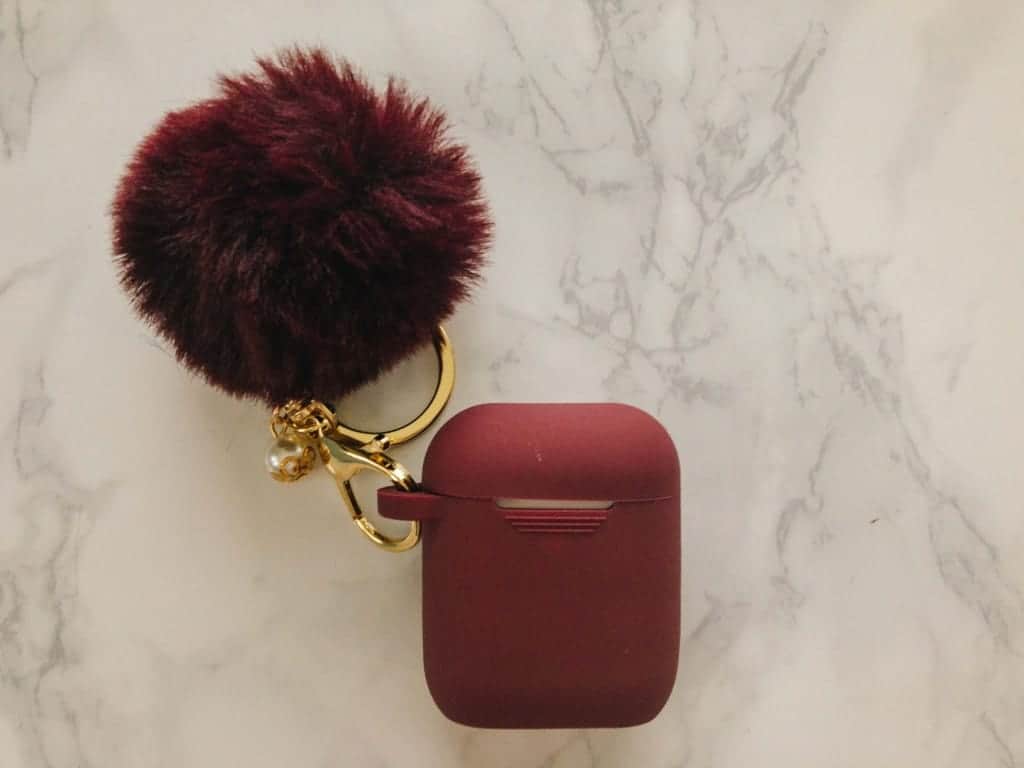 So, everyone has Apple AirPods now. With their ease of use and small, chic design – it's understandably why they are the "it" thing.
But, am I the only one who has a hard time tracking that adorable little white AirPod container?
That's why I got AirPod accessories for several people on my Christmas list – including myself (shhh!). They make the perfect stocking stuffer and are a super affordable gift for people that they will love!
Let's round up the best and cutest in AirPod accessories! These are affiliate links, folks, which means I receive a small comish at no cost to you if you purchase through my link. I will tell you which ones I have personally purchased (with my own money!).
I am OBSESSED WITH THIS. The little faux fur pouf is everything. The silicone case is flexible, easy to clean, naturally anti-microbial and they come in a ZILLION colors.
I got myself the wine color and my cousin the aqua.
These streamlined silicone AirPod cases are must more sophisticated and simple. Perfect for someone with a more minimalist style. I bought them for my guy and his dad for Christmas.
These leather AirPod cases are CHIC CHIC CHIC.
Only reason I didn't get these ones is because we are around small kids and I wanted the easier to clean (and more affordable) silicone.
But, in a few years, when we are out of the diaper changing, food flinging stages, I'll be upgrading us.
Comes in 4 colors.
Here's a super cute snapping option:

What a sweet gift! Great for a college kid or kid in school who will need to differentiate their case from the others. Or, for yourself, if you are in situations where your AirPod case may get left in places where someone could grab it.
Adorbs.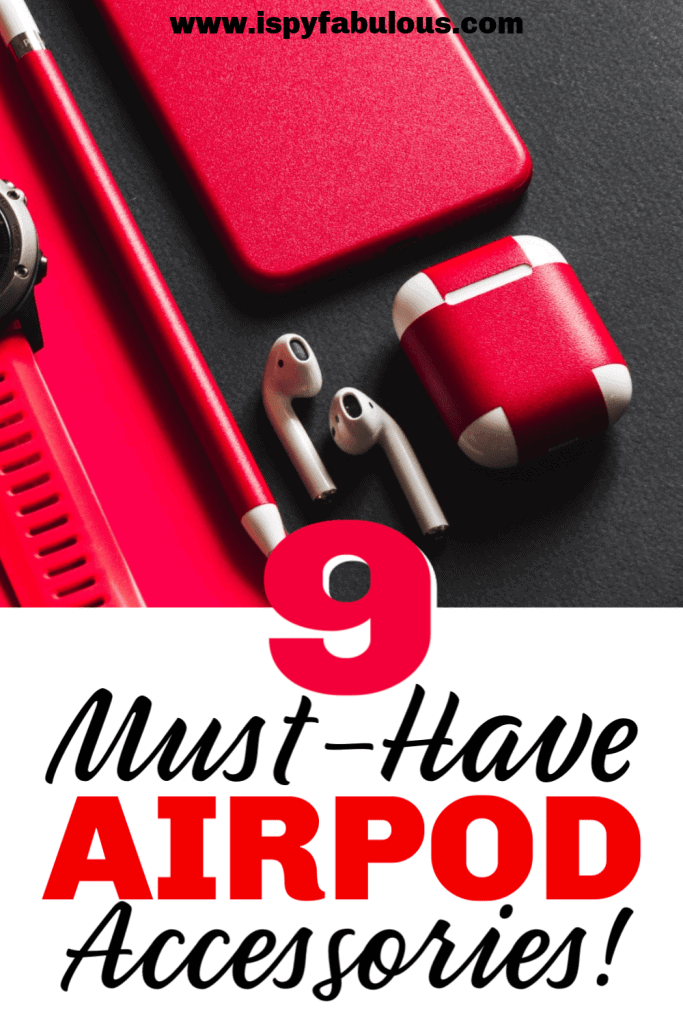 Where my world travelers at? This one is for you! Have an athlete/traveler in your life who may be around different elements?
Score them this sweet waterproof case and pat yourself on the back for your genius thinking.
I grabbed my husband and I these waterproof phone cases for an upcoming trip to Hawaii, too.
6. Leopard Print AirPod Case:
I want ALL THE LEOPARD THINGS.
Why not have a chic, leopard print case?
Yes. I need this. Yes.
Or, tone it down with just a leopard pouf:

I love this so much!!! Room to charge all your pretty Apple toys in a gorgeous rose gold.
Also comes in black, silver and a charcoal color – for everyone on your list.
I mean, you seriously could just buy one for everyone. Done.
Can you even believe this one? It zippers close, is waterproof, would travel like a dream, and charges your AirPods and Apple Watch?
Like – what?
Amazing!
Tired of dead AirPods? This portable power bank charger will ensure you don't lose your pods. Ever.
With a built-in AirPod case, charger, and enough charge to last awhile, you can even travel with this thing.
****
I want one of everything! They are all so fab!
Which one is your favorite? Tell us in the comments below.
Have a fabulous day,
E