Let me ask you a question: Who DOESN'T love a big, fluffy, cozy blanket? Exactly.
Now, my level of obsession with blankets may be abnormal – but I blame it on my mother.
She always had enough blankets and pillows for all of us kids and the entire neighborhood. Nobody was going cold in that woman's house. Ever. It was a regular weekend activity to take piles of blankets and pillows and build a giant living room sized pallet to lay on and watch movies. With stovetop popcorn.
Yup, my mom was cooler than yours. #sorrynotsorry
But, that's why it's her fault that I am simply obsessed with finding the absolute best blankets on a budget.
Luckily for you, it's made me quite The Blanket Connoisseur. Thank me later 😉
Now, let's chat briefly on why blankets make such a great gift:
They're cozy
They're warm
Everybody uses them
Since they need to be replaced periodically, you can always use more
They're affordable
They may even come beautifully wrapped in a big bow
What else are you looking for? Blankets are an easy, fan favorite gift – particularly so around the holidays when temperatures drop.
Grab your favorite blanket and a cup of coffee and let's get this blanket party started: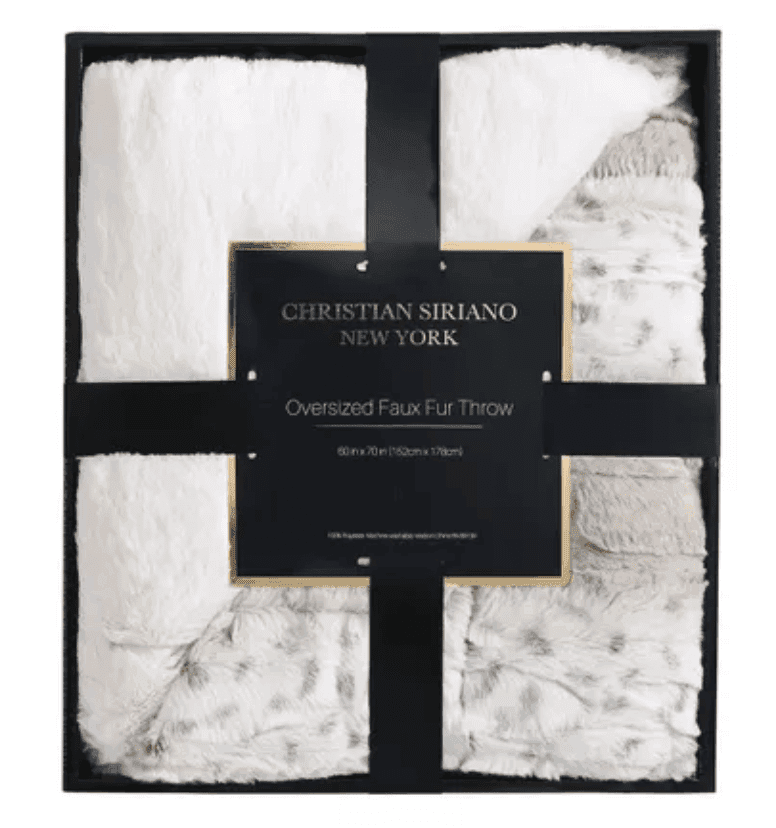 Not even a Pier 1 affiliate, but I'm pimping out this blanket. Hard. Comes in two colors. Comes in a gorgeous box that is perfect for gifting. Currently on sale for under 40$. Buy it. Buy them all.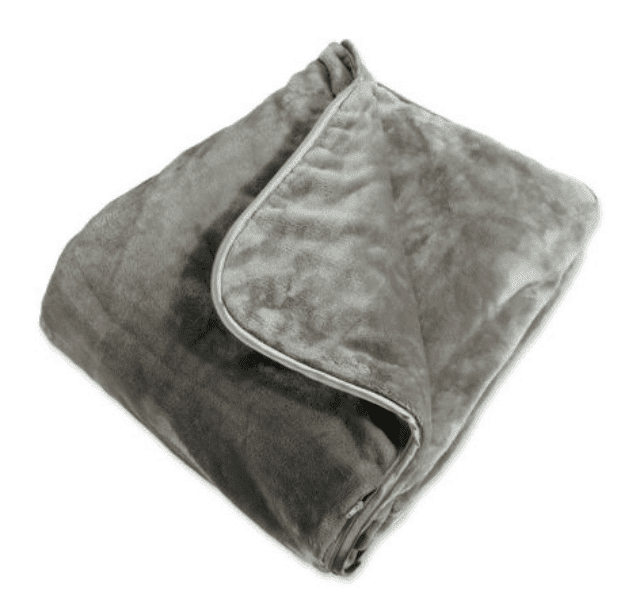 I love me some Barnes 'n Noble. Any bookstore will do, really, but I particularly love how Barnes is always featuring new books, special deals, and even has a kids play area. The one by my house has a coffee shop, bar, and restaurant, too. So, basically, it's heaven.
I saw this blanket on display the other day, along with some other cozy gifts perfect for book-lovers, or any human, really, and loved it. It's soft, has a nice weight to it, and comes in a nice gift box. With all of the attention being paid recently to the therapeutic benefits of a weighted blanket, this could be a wonderfully thoughtful gift for someone in your life.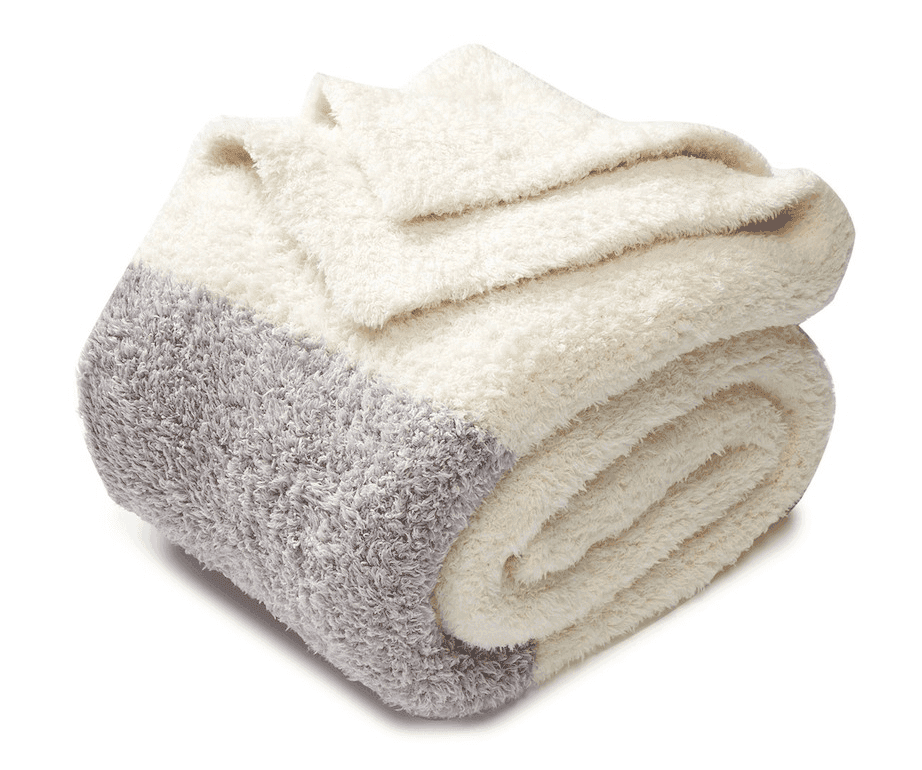 If you haven't already gotten on the Barefoot Dreams train – prepare yourself. It's a bullet train and once you get on, you never want to get off. You also start seeing hundreds of dollar magically vanish from your bank account in exchange for the coziest cardigans, pants, blankets, and robes of your entire life.
It's a slippery slope, friends. Choose wisely. I choose the train – and I just bought 4 of these to give as gifts to our parents, great aunts, and – ourselves – (obvi) – because it is luxurious and wonderful and a gift that will continue to give each time you use it.
And, at over 50% off, how can you not go for it?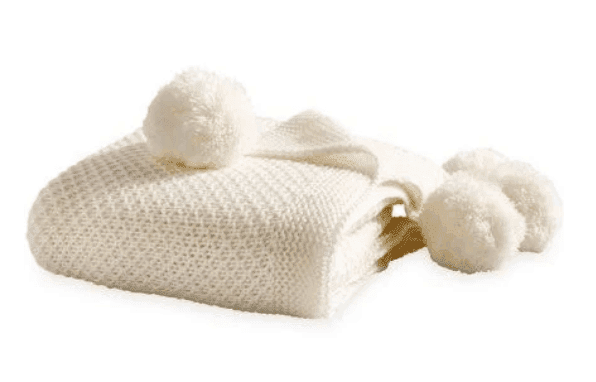 The most affordable of the bunch, at just under $20, and so chic with the creamy beige and the pom-pom trim. This one may not have the super cozy – Netflix & Chill vibe – that the other ones on the list have, but it will look beautiful on the edge of a couch, chair, bed, or anything. And, I'm guessing it'll be plenty cozy with a warm cup of hot cocoa and a book on a rainy day. For the home decor obsessed person in your life – they'll love it and never imagine you only spent twenty bucks.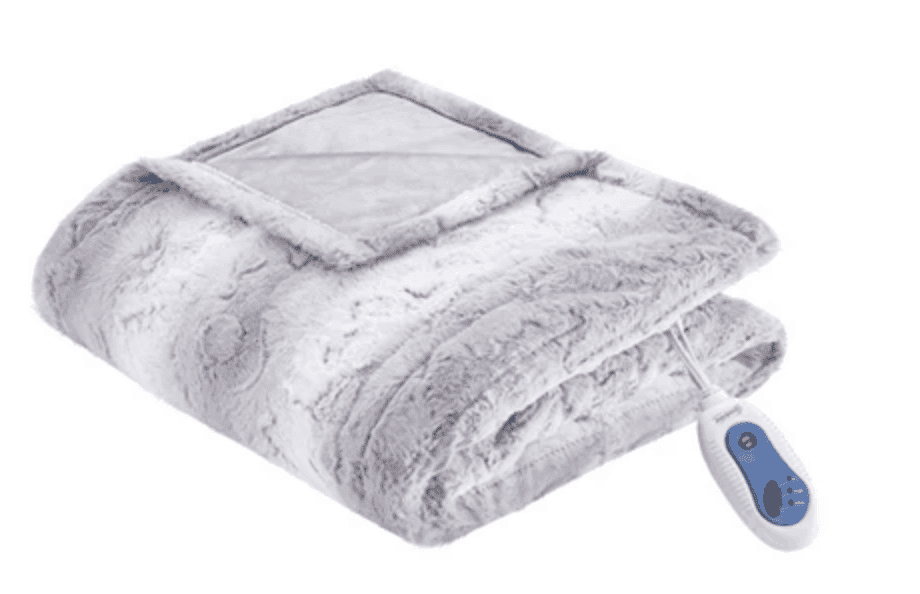 This one combines three things I love – warmth, faux fur, and a blanket. It's a no brainer.
I bought last year's version of this for the OBC (Original Blanket Connoisseur = My Mother) and she is obsessed with it. Big win.
See? You can never go wrong with a blanket.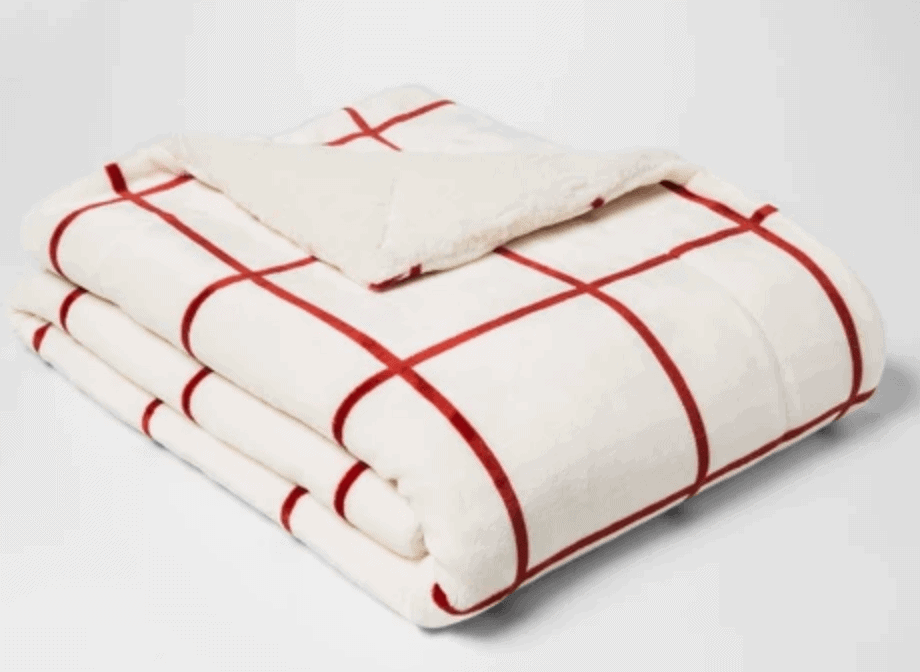 I found this one in one of the Emily Henderson style guides on the Target website. I went right for it. I love a check print, red is my favorite color, and the price is uh-mazing. I need this in my life: STAT.
Imagine how fantastic this would be a hostess gift, for a teacher, a friend, a neighbor, add a gorgeous red candle like this one and voila – you are the best person ever. Seriously, wanna be my friend? I want that gift.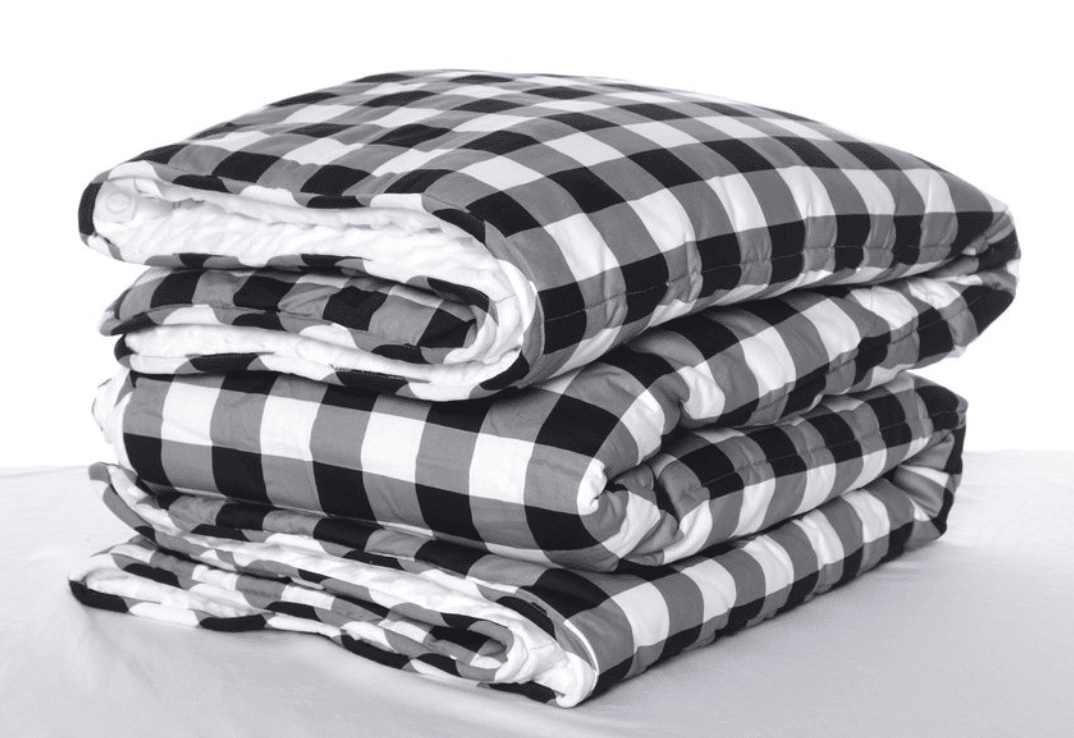 Saved the best for last here. This one will change your life. People fight over this blanket, folks. My husband doesn't even like blankets – kicks them off at night – and he loved this blanket so much, I had to buy a second one.
But, lest he should confuse his with mine – which I had broken in just right – I bought him a different color. 100 blankets in this house and we are calling dibs on these. You know that means they're goooood.
They do have sales, FYI, that bring the price down to around 50-60 bucks. It's worth every penny, folks. And giving these as gifts would make you very, very popular. Thank me later.
***
Honestly, just the blanket with a big bow or in a gorgeous box or bag is enough. If you're the lavish sort, you can do a little package deal with a fluffy blanket, some cozy socks, and a nice candle.
Something like this would be such a thoughtful, beloved gift: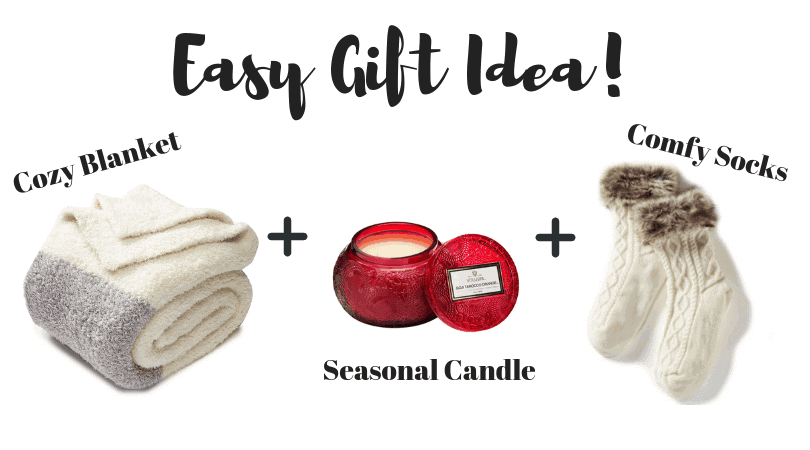 Any combination of this works too. Cozy gifts are where it's at.
Tell me – what's your go-to cozy gift idea?
Have a fabulous day,
E