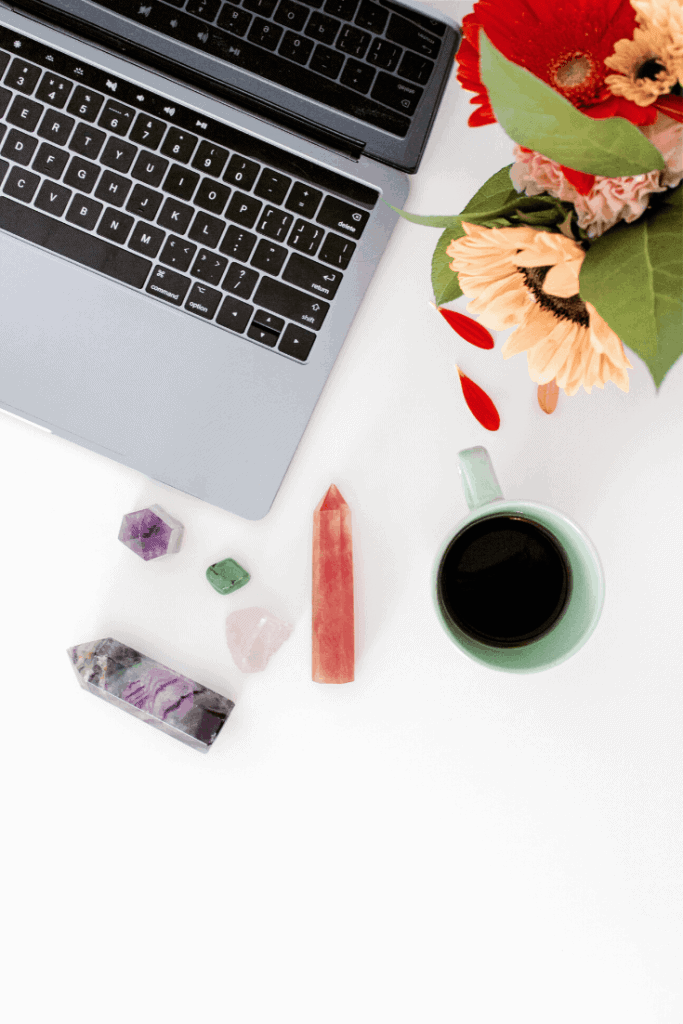 Hey bloggers – let's talk about money. In particular, newer bloggers – I'm talking to YOU!
The Problem with Small Blogs:
There's an elephant in the room that big bloggers don't like to talk about. They want to tell you how much money you can make blogging, so that you'll start a blog using all of their affiliate links, but they don't want to tell you two real things about blogging:
Blogging costs money. A lot more than that $4.95 for hosting (read my reviews of the best 3 blog hosts to work with here.)
To make money blogging – you need traffic. Preferably, a lot of traffic. (read my 5 Pinterest secrets here.)
And how you're going to get that traffic takes hard, hard work and, usually, a lot of time.
So, you start slaving away at the blog, writing checks for this and that, watching the money fly out the door and thinking….when is this blog going to take off?
But, nobody can tell you how long that will be, because here's the reality check: every single blog is different.
The only way to find out what is going to work for your blog is trying lots of things until you find what works and then doing more of what works.
That's the big secret. And, I didn't even charge you $400 for it.
You're welcome.
How To Make Money as a Small Blogger:
So, if you're starting to get frustrated that blogging is taking longer and costing a lot more money than you originally anticipated, I want you to know something very important:
This is very normal.
And, also, there is a way to start making some money back on that beautiful baby blog of yours before you reach 25,000 views and can qualify for Mediavine. Update: In 2020, they upped it to 50,000.
You can and should start using an ad network as soon you hit 10,000 page views. And, you should.
Ad Networks for Blogs with 10,000 Page Views or More: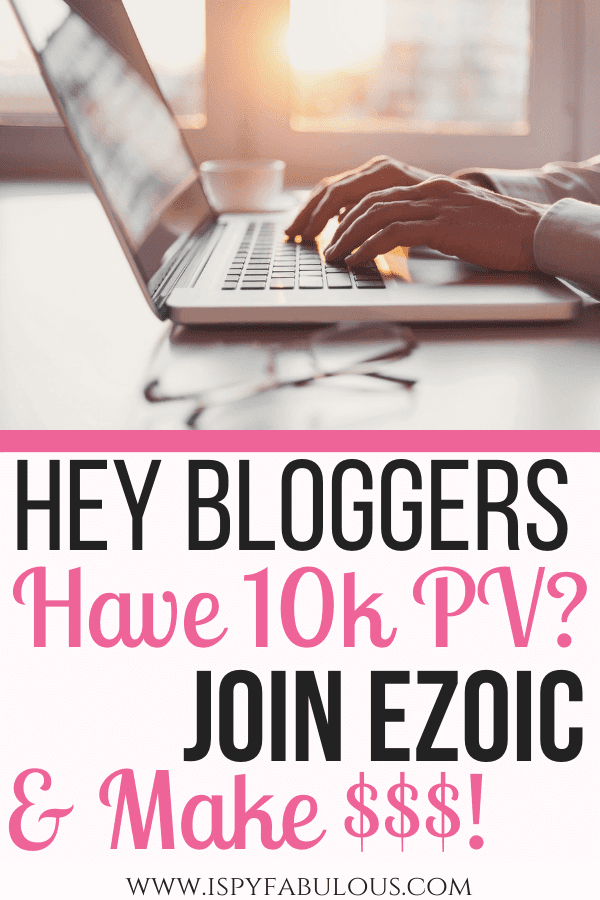 There's this big, black hole when it comes to ad networks and bloggers.
You can start with the ad networks that work with total beginners with no views at all: Google Adsense, Infolinks, etc., but honestly – the hassle, the site issues and the lack of control over how they look is not worth the $10 you'll make in a month.
But, it can take years to get to the point where you qualify for what is called a premium ad network like Mediavine or AdThrive.
Good news – once you get to 10,000 page views, you can start to monetize your blog and make more than your coffee money.
There are two very good options. The Ezoic links are my affiliate link. I use them and love them and highly recommend them to you. I do not use Monumetric and that is not an affiliate link.
This ad network is the one that I use (update: In 2020, I switched to Mediavine at 30,000 page views and then switched to AdThrive at 100,000 page views, but I still 100% recommend Ezoic as soon as you hit 10,000 page views) and we will talk about it in more detail. But, here are the bullet point benefits:
They install it for you if you like and can have it up and running very quickly
Very competitive rates
Ads that are usually applicable to your reader and relate to your site
Excellent customer service
Great data and info to help you understand what is going on
Monumetric:
Monumetric is recommended by some high profile bloggers and has some great reviews.
However, I reached out to them, they accepted me, but then told me they would be in touch to install ads and then went dark. I couldn't get a response from anyone, until I finally found out that my account manager had gone on paternity leave.
Not only that, but they also said that there was a wait time to be onboarded and a fee for new bloggers.
I was so put off by the lack of communication and Ezoic was so fast and so easy to work with, that when Monumetric did come back and say they were ready for me – I had already started making $150/month on ads with Ezoic and wasn't interested in starting over.
Take this with a grain of salt – a lot of people have great experiences with them. I just wasn't one of them.
Word on the Street on Ezoic Ads for Bloggers:
When I started with Ezoic, I found a huge lack of information online about them.
So, I went to some of my trusted FB blogger groups to ask and got some horrible responses, like:
"They crashed my friend's site."
"A blogger I know couldn't get the codes off their site."
"They slow down your site."
Almost NONE of the reviews were from people who had ACTUALLY USED IT.
#REDFLAG
That's why I am writing this detailed review, with actual screenshots from my personal account, to give you a real real on Ezoic.
Because if you're blogging your butt off and getting frustrated that you're spending more than you are making, you should consider ads with Ezoic.
My Real Experience with Ezoic:
When I applied to Ezoic, I got lightning fast responses from their team. It was so fast and so easy and I had to do almost nothing to get it up and running.
Let's Talk Turkey:
This is where it is going to be different for every person.
Your blog content is not my blog content, so your advertisers are not my advertisers.
I am going to show you my real earnings reports – but understand that yours will be unique to you:
This shows you three months of earnings from August to November. Notice how they go up over time.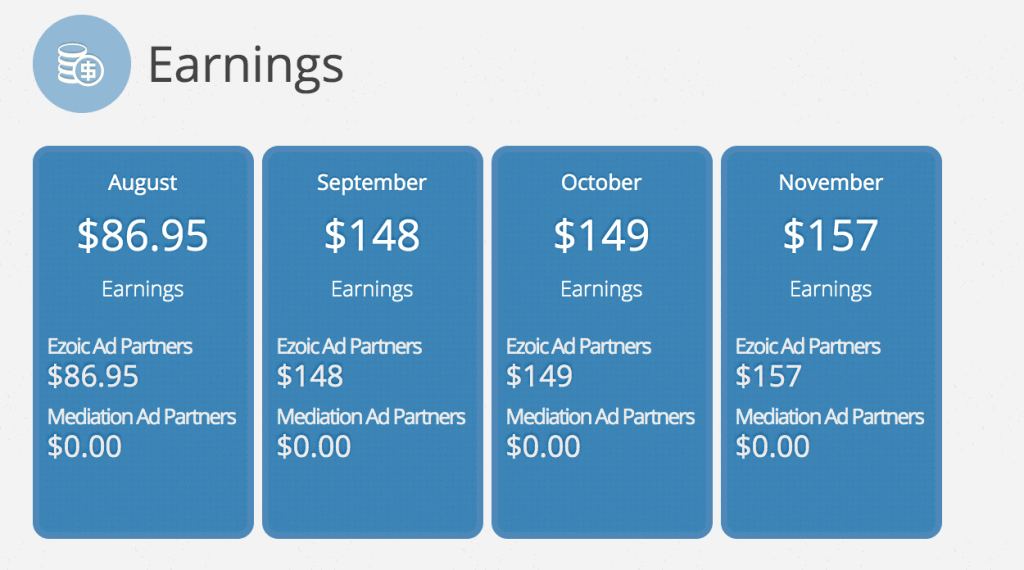 Now, look at my EPMV. EPMV means "earnings per thousand visitors".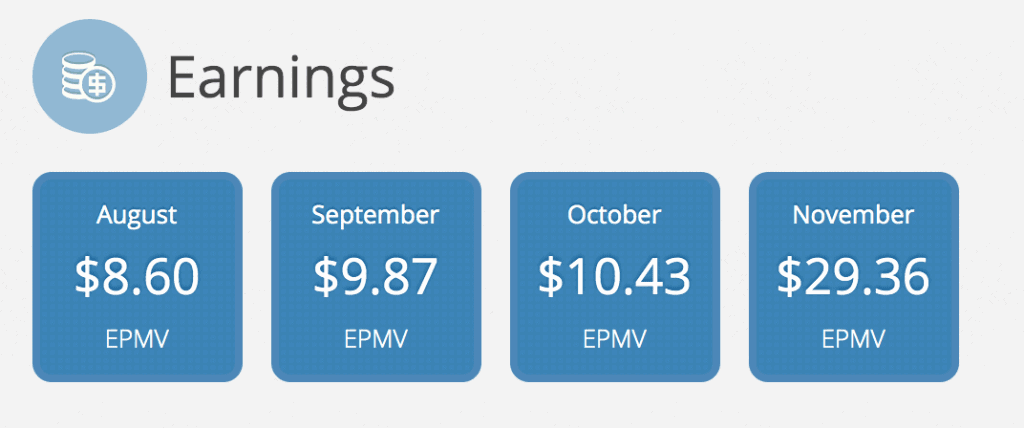 See how it goes up significantly each month?
This means that even if my page views stay the same, I will be making a lot more in ad revenue. And, if my page views go up, so do my earnings!
#DOLLADOLLABILLS
#MAKEITRAIN
Now, because I am not getting the super high page views as bigger bloggers, my ad revenue is not going to be at the same level, either.
Over time, as the blog grows, so will my ad revenue. That's the way it goes.
How Does Ezoic Work:

Ezoic also uses a unique, machine learning platform that studies website visitor behavior. "This includes the ability to collect important data and automate decisions that improve visitor experiences, SEO, and website earnings" (source).
Over time, this learning platform figures out the best ads to put in what locations to maximize visits and, therefore, revenue.
This is why you'll see your EPMV go up over time.
What's The Sign Up Process:
I was SO THRILLED that Ezoic does not require contracts or upfront payments of ANY kind.
Also:
You get paid monthly for ad revenue THAT month!
No contract – leave anytime you want!
Customize ads: you can combine them with other types if you want, but I don't
Does Ezoic Slow Down Your Site?
We have all heard how important site speed is to rankings.
The reality is that anything other than premium ad networks is going to give your site speed a hit.
But, in a lot of cases, this won't stop your blog from growing.
In fact, my blog growth has gone up significantly since starting with Ezoic. I don't think this growth is from ads, it's from increased SEO and posts gaining traction.
But, here's a screenshot of my Google Analytics for a year, with where I joined Ezoic marked: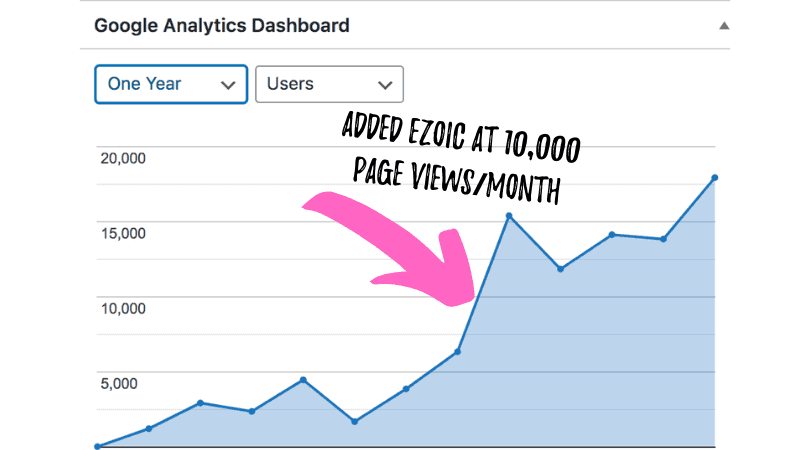 At one point, I did reach out to Ezoic and asked if we can do something to improve site speed. He actually send back a very data-driven response that showed it wasn't impacting site performance and also did some things to optimize it.
Then, I reached out to my host (shout out to BigScoots, they're the bomb!) and they also did some things to help.
This did help quite a bit and my blog continues to grow.
How To Sign Up With Ezoic:
It's super simple. You'll just go to the site here and scroll down to the get started box. It looks like this: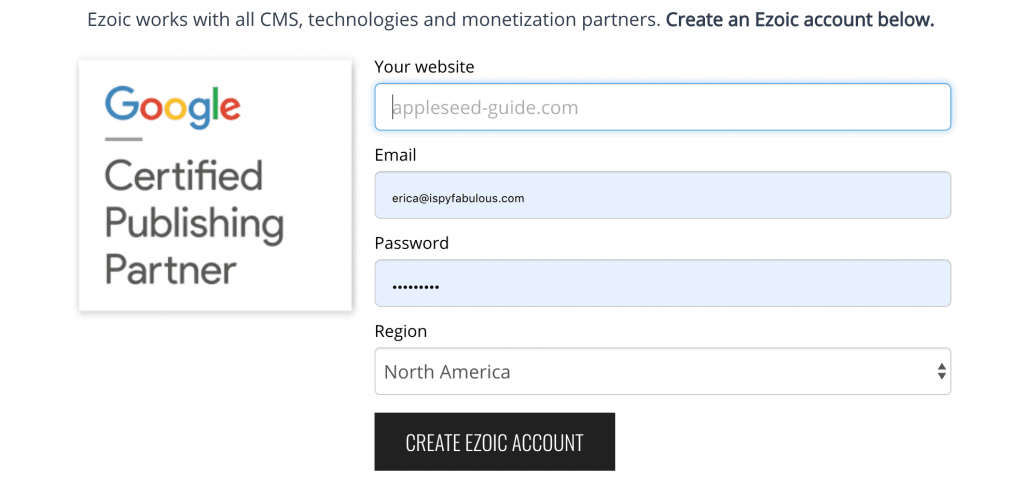 I know I've mentioned it before, but they are looking for 10,000 page views a month.
This is much lower than other premium ad networks, so good news for smaller bloggers.
Bottom Line:
You have to make the right decision for you.
But, there is no reason not to monetize your site however you can to help offset the cost of running it and all the time you put into it.
For many of us, these blogs are an intersection between money and business and you need to make your bread however you can, so you can continue to rationalize putting your content out there for other people to enjoy for free.
Have you tried Ezoic ads? I'd love to hear what you think.
Also, feel free to check out my other posts on blogging:
Have a fabulous day,
E