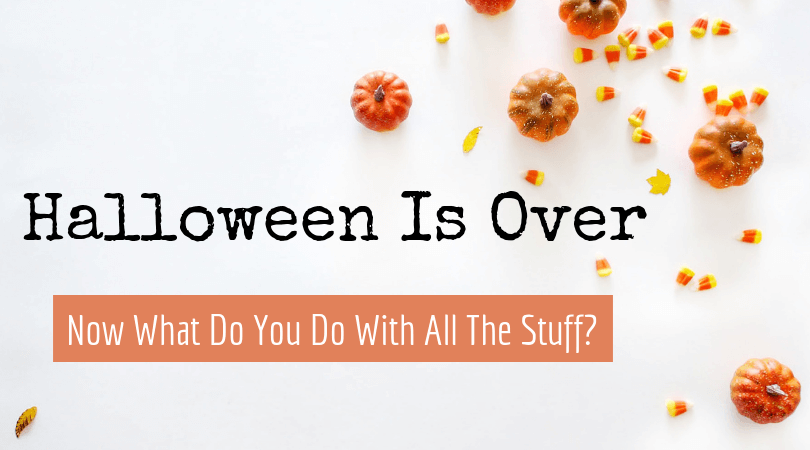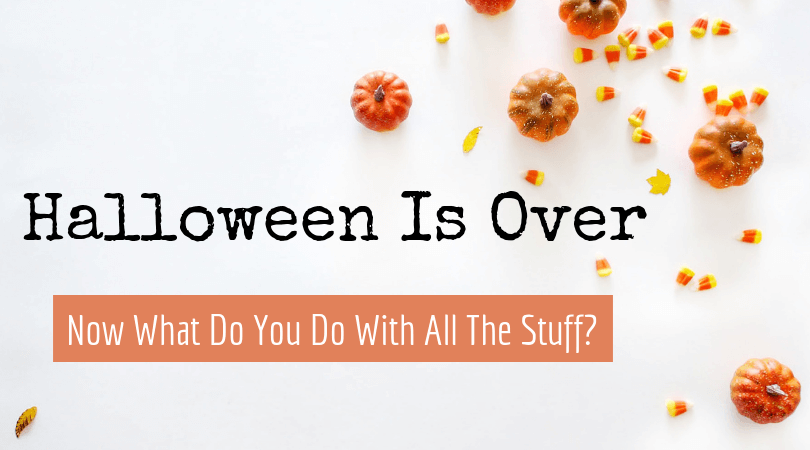 Happy Halloween! The first official holiday of the holiday season has come and gone in a flash! Hopefully, you were able to participate in some activities that are within your comfort zone.
For us, Halloween is also my husband's birthday! How fun would that be as a kid? He literally believed people were passing out candy because it was his birthday. Bless his heart.
Now, we make sure to do a nice blend of holiday activities and birthday festivities.
But, that's not what we are here to discuss. We are talking about what you are supposed to do with all that Halloween stuff now that it's over!
Let's take on the first one on the list: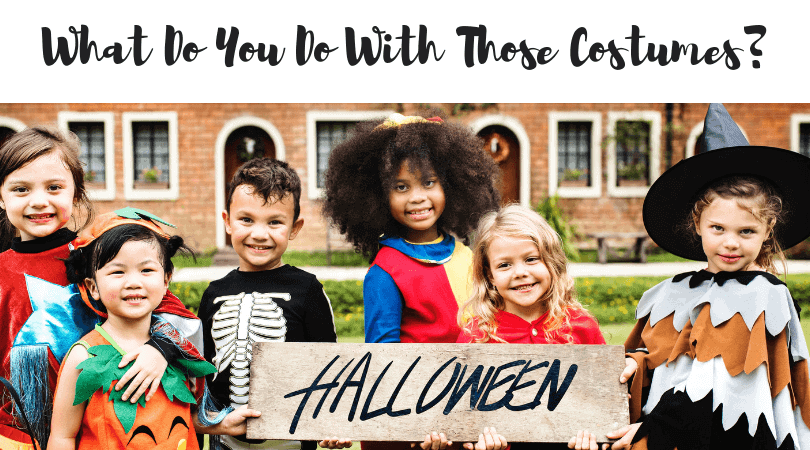 1. What do you do with those Halloween costumes?
You spend all this money for your kids to dance around in costumes for a few hours – totally worth it – but what happens next?
Here's a couple of ideas for you!
a. Put them in a dress-up box!
If you already have a collection of dress-up clothes, stick the costumes in there.
Kids love to dress up to commemorate important things – like lunch or Sunday.
b. Donate them to their classroom!
Most teachers have a dress-up bin. I did even for 8th graders, because I found that kids were far less socially awkward when they were in costume.
The difference in a group of teenagers re-enacting a piece of literature in costume vs. not is night and day. The minute you slap on a wig and a choir robe – BAM! – you've suspended reality and that kid is in character.
So, don't toss – donate!
c. Store them for next time!
I keep a bin of costume leftovers in our closet. You'd be surprised how many costume pieces actually translate to other ideas when they're separated.
That Mario mustache can work for so many other costumes once you get it out of your head that it's Mario's mustache.
Wigs, props, dresses, all of it can be recycled in other capacities.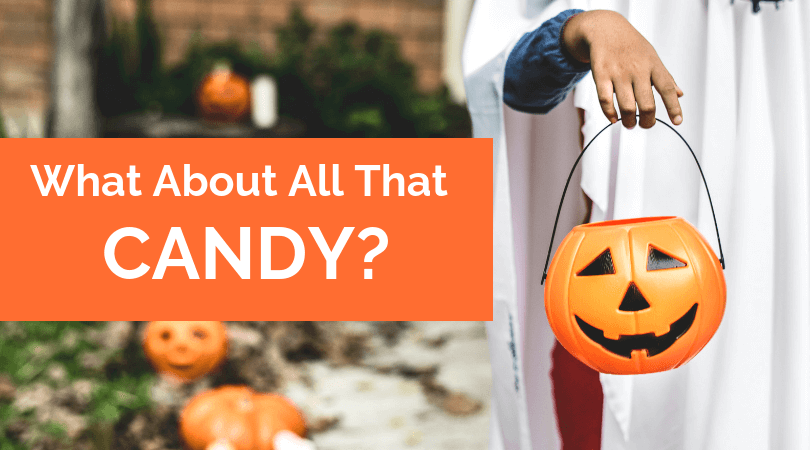 2. What do you do with all of that candy?
Good question! After you're done gorging on piles of sugary treats you probably avoid the other 11 months of the year – it's time to figure out what to do next.
a. Candy Fairy!
I once taught some kids who had a Candy Fairy tradition.
Basically, on Halloween night they would leave out a bucket with the rest of their candy and in the morning, the bucket would be traded for a cool toy or non-candy treat.
It was their decision to make the trade or not – but they always did, because the thought of what they could get instead was enough to fork over the Almond Joys.
So, consider letting your kids pick a certain amount of candy to keep and leave the rest out for a trade.
b. Make Some Treats!
Seems counterintuitive to make treats with the candy, but it can be a good way to burn through it really quickly and get it out.of.your.pantry.
Here are some great posts that share great ideas for recycling that candy into other recipes or even learning activities:
c. Give It Back Out!
A mom just told me yesterday that as the candy comes in, she gives it right back out.
Chances are, kids will be touring your neighborhood late into the night. You don't have to stay up late answering the door – just stick a big bowl of your kids recycled candy outside, and I guarantee it's gone by morning.
Just make sure you leave a little bit aside for yourself, er, I mean, your own kids, too. Fair is fair 😉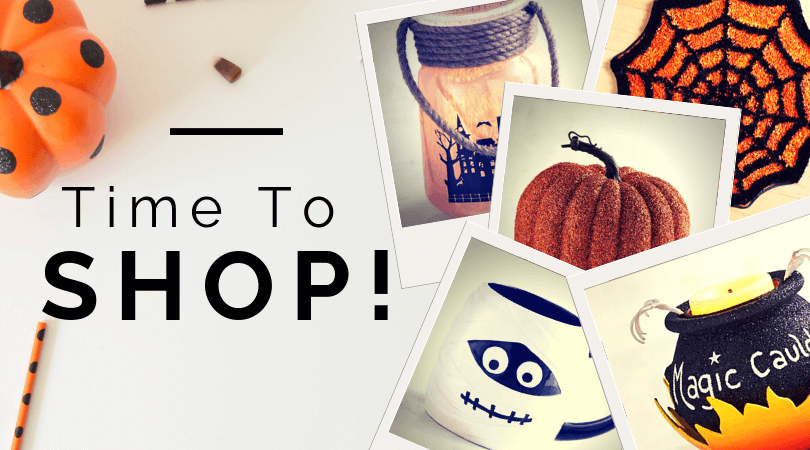 3. Don't Forget to Shop For Next Year's Fall Decor!
Now is the time to stock up on any Halloween decorations you want for next year! Every year for the last few years, I've hit up the Target Halloween department and Pier 1 to grab adorable Halloween decorations at a huge discount!
For a fraction of the price, you can get those gorgeous beaded pumpkins and adorable pumpkin lanterns. Sure it hurts a little to pack them away without enjoying them, but you'll be so excited to open them the next year and know you got them for a steal.
Here are some of my favorite decorations available at Pier 1! Since they sell out quickly, I'd recommend buying online right away or going in to your nearest store.
***
There you have it, folks!
Go shopping, have fun, and enjoy all of that candy responsibly 😉 (or not, nobody needs to know).
Make sure to leave your own fall & Halloween tips in the comments below. Sharing is caring.
Have a fabulous day,
E