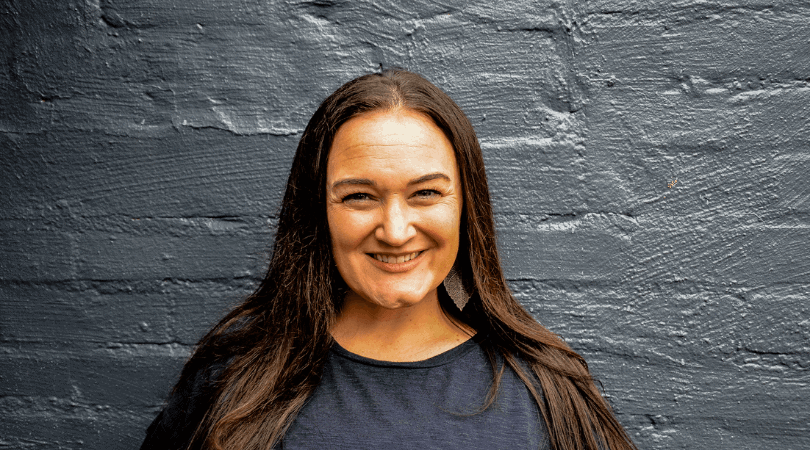 I met Erica long before she was known as the Marketing Genius over at Sign Up Genius.
But, even back then, I knew she had greatness written all over her.
I mean, why else would I be her friend 😉
In all seriousness, though, she was at the top of my list when I started the blog interview series:
The Lesson Plan: Conversations with Incredible Women.
What is The Lesson Plan Interview?
I decided to create an interview series, inspired by my years as a teacher, to glean wisdom, advice, tips and best practices from accomplished women who embody all the qualities of the modern woman.
This interview series is not looking for answers to questions covered in their resume.
No. The purpose of The Lesson Plan is to dig deeper, to go to the heart of their motivation, how they stay productive, their hacks for balancing all the things, and, of course, a few of their guilty pleasures (or just pleasures – sans guilt).
I want to round out these incredible women so that we all walk away from these interviews with useful nuggets, some solid inspiration we can put into practice, and a feeling of empowerment.
I'll be sharing her candid answers to my questions in her own voice below, because – quite frankly – nobody can say it better anyway.
Let's dive in to learn what it takes to be a marketing genius like Erica: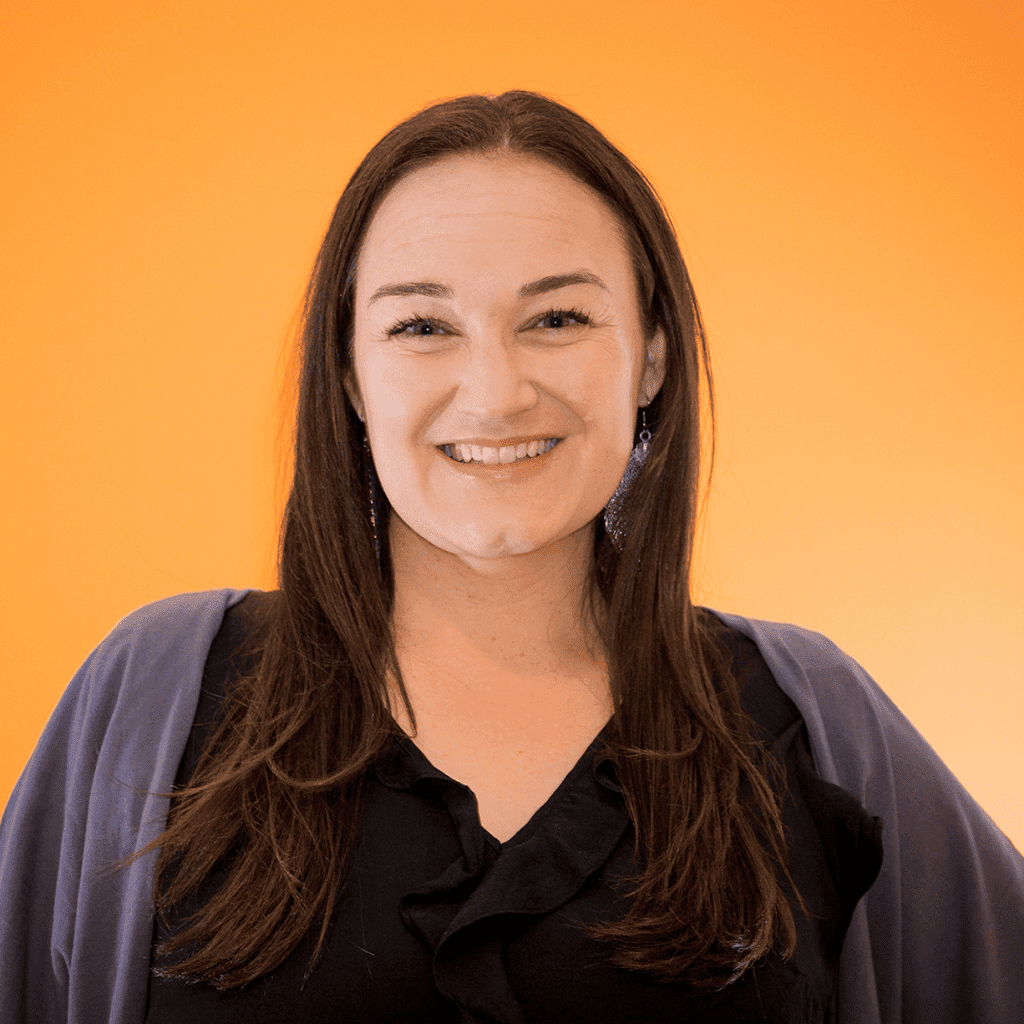 ISF: Hi Erica, thanks for being here. Let's start with some basics for our readers: What do you do professionally?
EGT: I provide marketing strategy for tech companies to increase brand awareness, revenue, and strategic partnerships. I am also working on my doctorate in business administration and management. I'm a researcher at heart, so I geek out over articles about organizational culture, personal development, values and creating healthy teams.
What inspired you to choose that career?
Honestly, it chose me. When I graduated college, I thought I'd be a Neo-natal Intensive Care Unit (NICU) nurse, but as I was completing my pre-nursing courses, I was hired on at a nonprofit.
Eventually I ended up providing strategic communications and really enjoyed the work. It stuck!
After that, I worked in marketing communications at Silicon Valley startup companies and found my place in the tech industry.
I never did go to nursing school, but I have a thriving career in marketing and earned my master's degree in organizational leadership, just four months after giving birth to my youngest (yes I was tired).
So, when are you most productive? Are you an early bird or night owl? How have you used this to help you win professionally?
Before kids I was a night owl, but with kids I am early to bed and early to rise. I wake early between 4:45 and 5 am so I have time for myself before the day gets going. I center myself on what matters most and wake up slowly.
Do you have any routines or rituals that you use before getting to work that help you focus?
Yes! When I wake up, I go into a stretch pose and prayers of gratitude to my higher power, and address anything on my mind from the day before or the day ahead. It really only takes a few minutes, but it makes a huge difference in how I approach my day. I call it "anchoring."
Then, I focus on my goals for the day, write a to do list, prioritize it, pour some coffee and get going. Also, I get to work a little after 7am so I can get ahead on projects before morning meetings take place. This makes a huge difference in my productivity, and I am able to get home in time to see my girls before dinner and bed.
How do you balance professional and personal responsibilities?
I don't really. Instead I align them and aim to be fully present wherever I am. I expect to be juggling multiple projects and issues at once, so I outsource tasks whenever possible. This strategy frees up my time so I can focus more on people.
With work-life alignment, I believe there is an ebb and flow of responsibility, so sometimes work is more prominent for a season, and other times family gets the focus, each shift depends on competing needs and priorities. Regardless, I have learned that communication is the key. Our family is adaptable and can make almost anything work when we communicate well and plan ahead.
Also, I focus on doing the things that only I can do. If someone else can do it, I empower them to take it on and check in as needed. I am also really good at saying a gracious "no" to many things, so I can say an authentic "yes" to a few things that I'm deeply focused on.
Someone once said to me, "Balance is a dirty word." I think your answer really speaks to how we should shift focus from the concept of balance to just doing our best and making intentional choices. So, how do you stay organized with so many different responsibilities?
I tend to be an organized person by default, so my challenge is becoming more flexible and slowing down to rest. Even as an organized person running a three ring circus, I mean, our household, takes a lot.
Our organizational systems began to improve when my husband challenged me to compare how I run projects at work to how I tackle life at home. That idea rocked my world! I began to apply the productivity tools I use in the workplace to my workflow at home and with the kids. Game changer!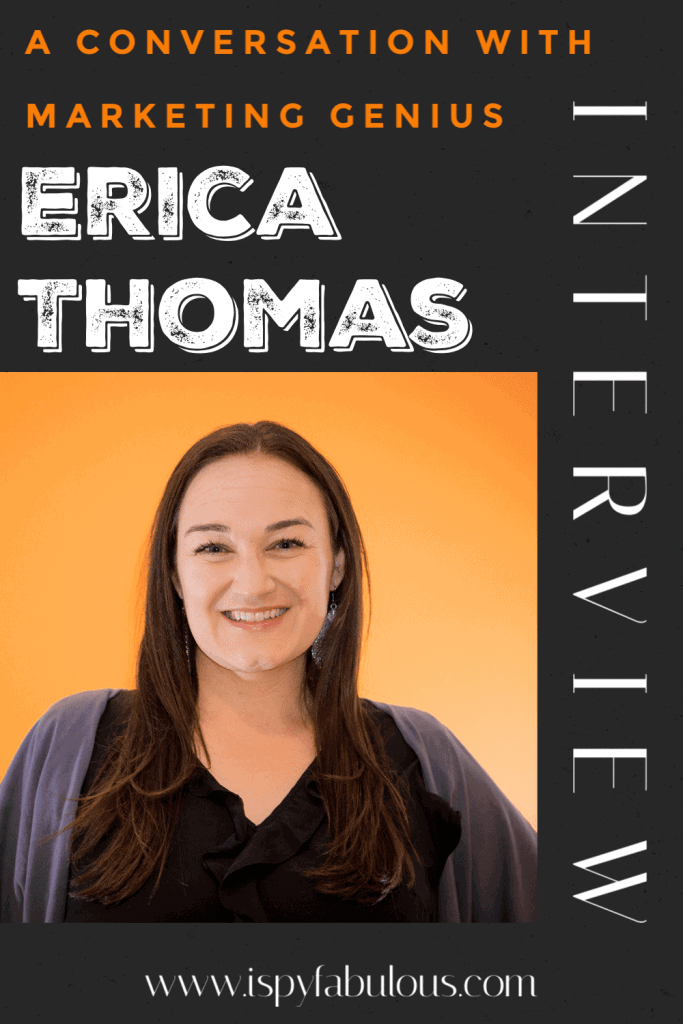 At the deepest level, what motivates you to get out of bed and keep pushing forward?
Helping others and creating a positive impact in the community by taking a holistic approach to self-care and leadership development. The idea that our work experiences change us as people, is so interesting to me. We bring our whole selves to our workplace, home, and everywhere in between, so our health and growth is critical as we care for ourselves mentally, spiritually, emotionally and physically. At my core, growing as a person and developing others sparks my spirit.
We live in a tech world – whether we love it or hate it. Are there any apps or tech you rely on regularly?
So many. On the day to day, I use a variety of apps and services to stay organized including Venmo, Voxer, Passpack, Google apps, Evernote, and Microsoft 365. To save time I order almost everything online, as opposed to going to stores. For managing our household, I use Cozi and Google Calendar and we have a large dry erase family calendar in the kitchen so everyone can see the schedule.
I plan our meals every Saturday, and order our groceries online through Instacart, Shipt, and Costco. For communicating with my daughter's teachers, I use parent square, remind, and SignUpGenius to stay organized and track activities.
For grad school, I get my books digitally (Kindle), so they are easy to pack when I travel. I use apps like Adobe Creative Suite, Trello, YouTube, Grammarly, Hoopla, Libby, Overdrive, Audible, Academic Writer, and Endnote.
Most importantly, I'll mention our household Bluetooth Sonos Speakers and my SpotifyPremium Account (heck yes!) to provide all the music for all the moods. I'm a firm believer in the right music making everything better, from focused study sessions to dance parties in the kitchen with my girls.
I love how you use music to create the right energy. On that note, in what kind of environment do you work best?
If I am reading or writing I need a quiet space or a coffee shop. My preference for the workday is to be in a collaborative office environment where I can bounce ideas off of my peers.
Speaking of work, what was your biggest professional mistake and how did you use it to grow?
Ah man, I have so many! Ha! But the one that comes to mind is when I took a job leading a creative team and lacked confidence in my own ability. Apparently, it was obvious because one day when I mentioned how I wasn't a creative person, my teammate said, "You keep saying that, but you are actually so creative."
Underestimating my own skills and abilities is a common theme and something I work on daily. Reframing thoughts and learning to celebrate professional milestones has made a huge difference in my life. Today I have the confidence I need to thrive. I am so grateful that coworker, years ago, held up the mirror and reflected back to me the inconsistency he saw in my leadership and my behavior.
That's awesome feedback. Now, with many years of marketing experience, what is your leadership style?
I embrace a style of authenticity and learning. As I interact with others, I try to make space for their strengths to shine and I am really honest and direct about standards and expectation. As a leader, clarity and authenticity are gifts you can give to those around you.
Do you have a process for reflecting on what you've accomplished in order to plan for the future?
I journal and attend counseling to fuel my own growth and development. Every day I hold myself accountable to doing at least one thing to invest in and develop myself.

We all have hard days when we struggle to get motivated or be productive. What do you do when you feel that way?
Drink more coffee. Then I take a moment to clear my mind and be present with myself through mindfulness. I take a deep breath and feel the air move through my body, hold the coffee cup in my hands and focus on its warmth.
Sometimes moving to a new workspace provides a fresh burst of energy, also brushing my teeth. I have no idea why it makes me productive, but it does.
Great ideas. Now, as a former teacher, I love to always ask this question: which teacher in your life inspired you most?
My grandmother Vivienne. When I was young, she was a fifth-grade teacher and I remember going to her classroom and seeing how much she invested in her students. Then when we were out and about we'd run into them and she's always remember their names. It was inspiring and made me want to teach. She also played the piano and I thought that was really cool.
She sounds awesome! Down to a couple of fun questions. Let's start with any favorite quotes you love:
Madeleine L'Engle is my favorite author and she has a few quotes that I live by including:
"Inspiration usually comes during work, rather than before it."
"The great thing about getting older is that you don't lose all the other ages you've been."
"Because we fail to listen to each other's stories, we are becoming a fragmented human race."
Haha, I've never heard those. I love them. Last one, what TV show are you currently binging?
Suits and New Amsterdam.
****
Excellent answers from a total powerhouse – in work and life. We can learn so much from each other as women and gain even more from lifting each other up.
Erica has recently started a joint venture with a colleague called Candor Virtual Marketing. They offer flat rate marketing, graphic design, social media, digital content and consulting packages that you can use to grow your business by leveraging incredible talent, without having to worry about hiring on full-time staff and managing them.
Candor is your own personal marketing secret weapon, with affordable pricing, a la carte service options and retainer packages to simplify your operations.
You can also learn more about Erica at her site: ericagarciathomas.com
Thank you so much for reading. Do you know a fabulous boss babe I should interview? Reach out and let me know.
Have a fabulous day,
E