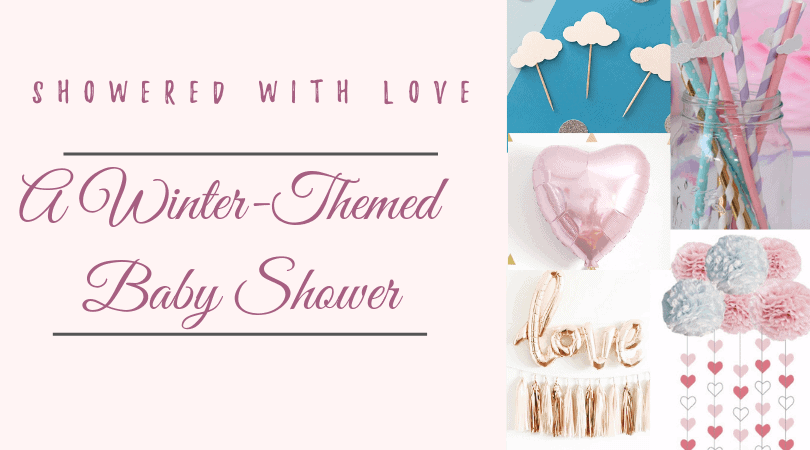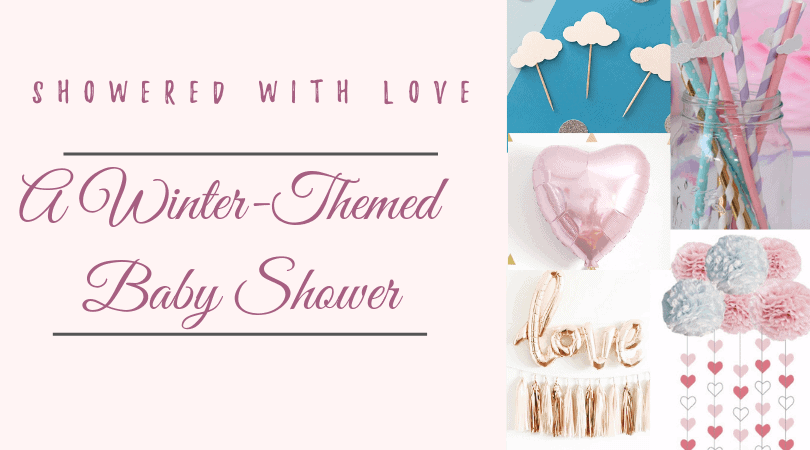 It's time for a baby shower!
I absolutely love baby showers. It's been awhile since I've gotten to plan one and there is just something so magical about the miracle of life combined with sweet themes and cotton candy colors.
So, I thought I would share my design plan with you today, as well as a great resource for baby shower invites and baby shower games that I did not know about before!
Sharing is caring!
Picking a Baby Shower Theme:
When choosing a baby shower theme, I like to really consider the person I am planning for.
In this case, I knew a few things about the mom-to-be:
She does not know the gender
The shower will be in the winter
She enjoys games, but nothing crazy
So, I did a little research and started looking at baby shower themes and games. I knew I wanted soft, gender neutral colors and a fun theme.
Then, I did what I usually do when I begin to nail down a party plan:
Once I have some ideas on where I want to go with a party, whether that is a baby shower, bridal party, or birthday party, I like to start browsing invitations and look at what is available.
Usually, you'll find an invitation that will hand you your color palette and other details on a silver platter.
Voila! Easy party planning.
For invites, I've always been a fan of looking for something off the beaten path, so when I heard about Basic Invites and their customization options – I knew I had struck gold.
I started by selecting a handful of invites that had the soft, gender neutral colors I was going for and ordered samples.
They arrived in about a week.
#SCORE
Once I saw the samples, the whole shower theme came to me like a thief in the night:
Showered With Love: A Winter-Themed Shower
#BOOM
There are quite a few winter themed baby shower invitations that I could use, but I really fell in love with this invitation is the perfect balance of gender neutral, sweet, winter-themed, and soft colors:
And, since the Showered With Love invite also had a matching suite of baby shower games and a thank you card – I could wrap up those details of the party too in one big swoop.
Oh, and here's a great post if you're looking for great thank you gift ideas, too.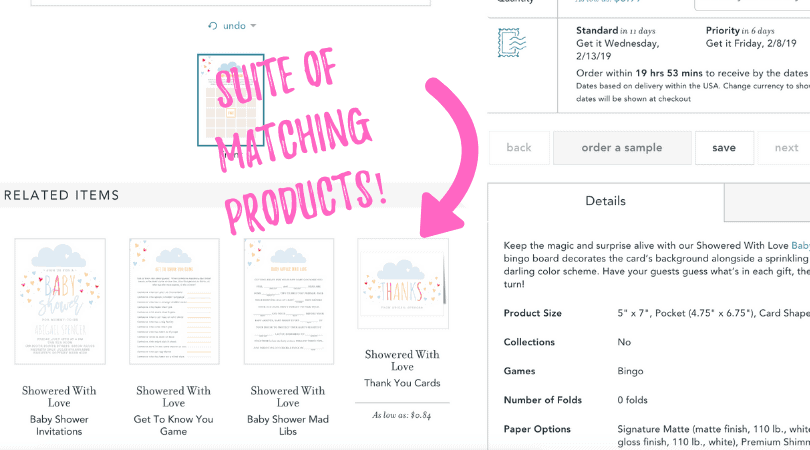 I decided to order the following products: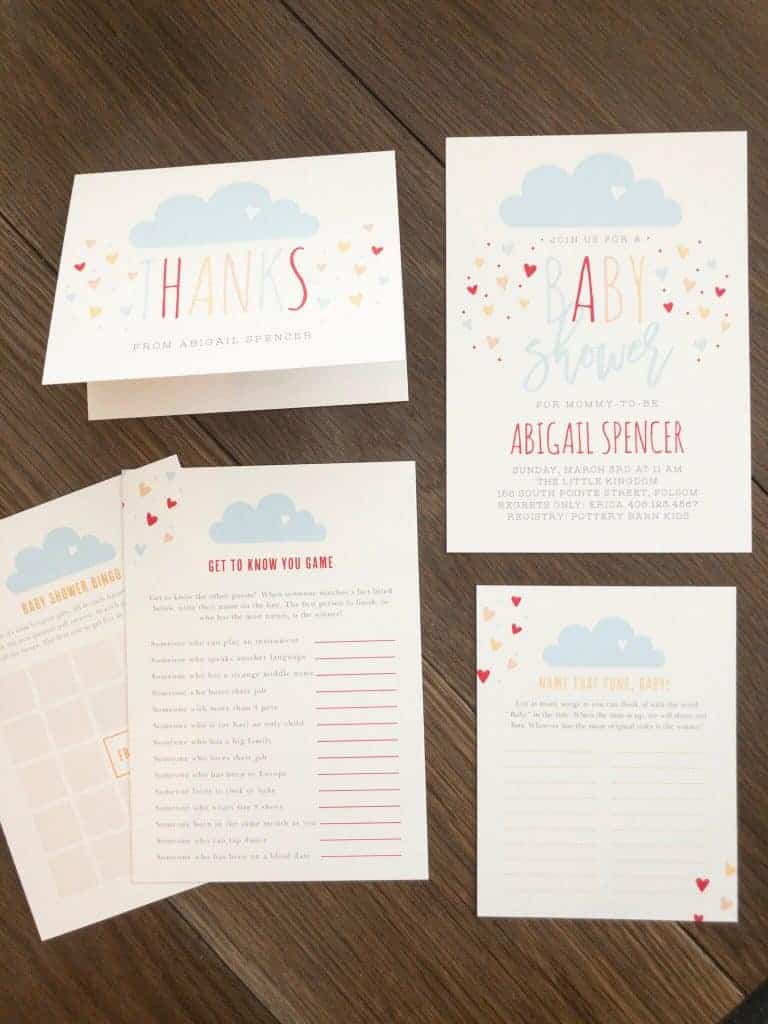 This is how I feel when my party plans start coming together perfectly:
Something Basic Invites offers that I haven't seen elsewhere is a customization library that gives you total control over the colors, fonts, and more, on your products.
For example, they have over 180 color options, free address printing, free foil options, and more.

I mean – wow.
Although I loved the original invite design – I did take advantage of this feature to very easily change some of the colors on the products I ordered to give the colors a bit more saturation.
You can see how easy it is to make those changes and see the result in real-time: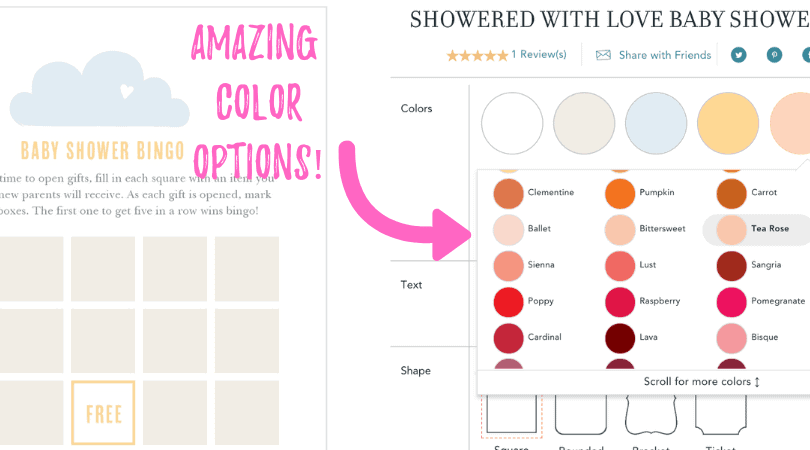 Just kicks everything up a notch when you can customize something to create a piece that nobody else has.
Make It Pretty:
After I've finalized the invites, color palette and theme, it's time to go shopping, baby!
For a winter-themed shower, I was on the hunt for cloud themes, sweet touches like hearts and rose gold foils, and muted tones of blues, purples and pinks.
I absolutely love sourcing all of the decor. One place I regularly look to for great ideas and unique products is Etsy. I've been an avid Etsy shopper for years – even got quite a few things for my wedding from Etsy shops. My longtime love affair with Etsy is probably what inspired me to recently design and open my own Etsy shop.
But, I digress, I went to Etsy and found a bunch of really cute products that fit perfectly with my theme and put together this design board for what I wanted: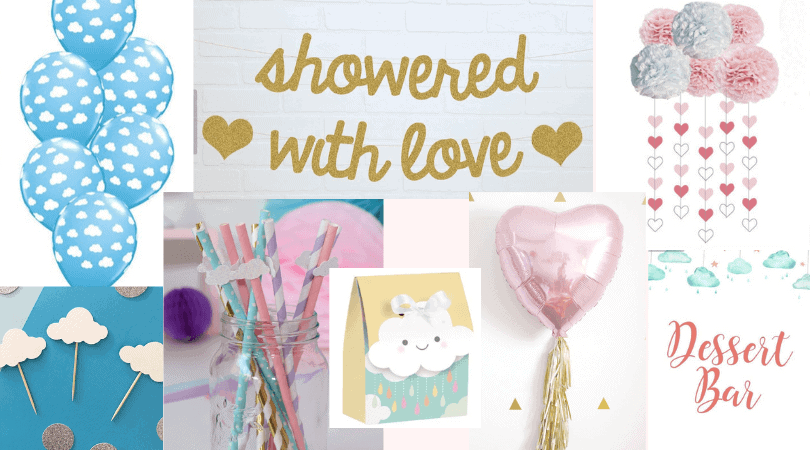 Sources:
Can't you just imagine how gorgeous this will be? And, those invitations are the absolute perfect introduction to the party – giving the guests a little sneak peek of the winter-themed shower they'll be attending. #LOVE
A Girl's Gotta Eat:
Food is one of those things where you can go a few different directions:
When I plan parties, I feel very strongly that the food should be something people actually want to eat and should be easy to eat while standing up or with one hand, as you typically are at parties.
I also like to keep it easy and unfussy, which is why I often choose to order catering trays from local restaurants.
That's exactly what I'm going to do here. Usually, you can even ask them to incorporate the theme here and there.
It's such a relief when you don't have to worry about chopping up a million cloud and heart-shaped foods – #AmIRight?
Then, all I'll need to do is add the cloud shaped toothpicks and some table signs, and the food will be ready to go.
*****
I am so excited to see this all come together. With the invites and baby shower games on order, the decor on its way, and some catering menus just waiting for my final word – I am feeling like this shower is really taking shape.
Hopefully, I can get some really beautiful pictures of the finished product and report back.
Oh, and by the way…
If you have a party coming up – check out Basic Invites. They're running a promotion for 15% off EVERYTHING with code: 15FF51.
I'm really considering picking up these super chic, clear business cards. How fun would those be? Even bloggers need business cards 😉
Do you have a favorite place to get invites and party decor? Share it in the comments below!
Have a fabulous day,
E