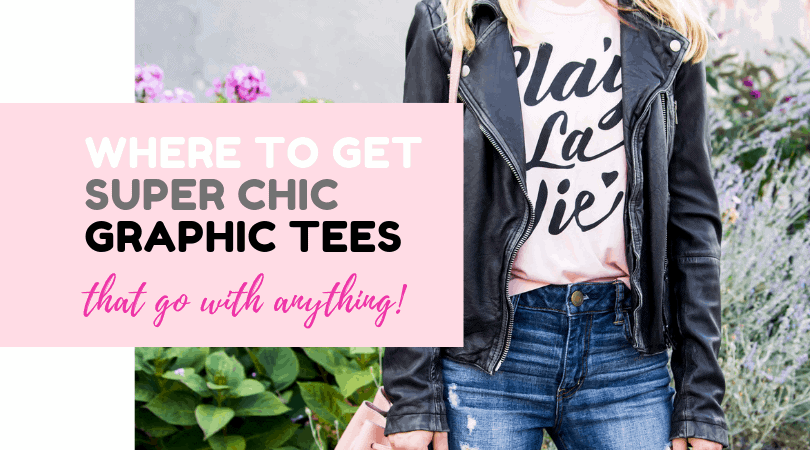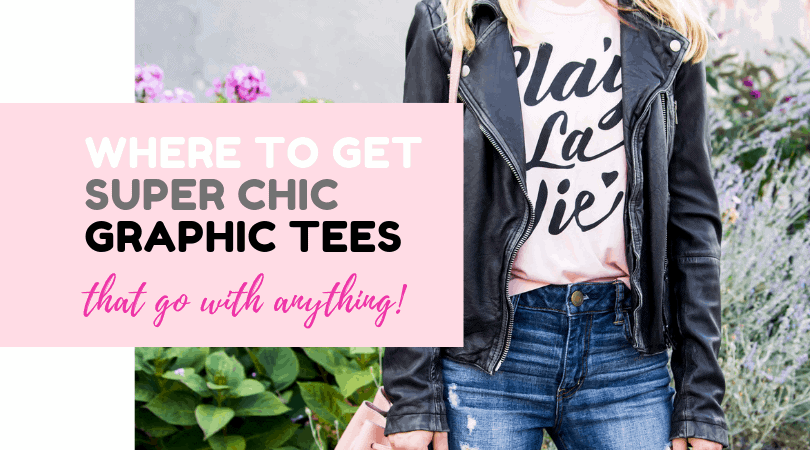 I've never been a big fan of dressing up. Maybe it's the California blood where we are raised in t-shirts and flip-flops. Maybe it's that jeans are more comfortable than a ballgown.
Whatever it is, graphic t-shirts have always been a VIP – Very Important Part of my wardrobe.
I can remember in my early 20s, I was going on a double date with a friend of mine. She's the kind of girl that wears earrings and lipstick to see a movie. Dresses up to sit in the dark. God bless her, she always looks fabulous.
So, you can imagine that sitting next to her on a date was making me feel like I needed to up my game.
#PeerPressureIsReal
Being the super great friend that I am – I asked said ultra-chic friend to go out and buy me an outfit to wear for the double date. She was a great stylist and always had the best taste. But, I knew she could show up with something I might wear to meet the queen.
Instead, the good woman brought me a Beatles graphic t-shirt, a striped boyfriend blazer and told me to wear my faded jeans and some black platform heels.
And just like that my obsession with graphic tees was born.
They add an instead cool factor to any outfit and give you that girl-next-door vibe.
So, now I consider myself a self-proclaimed, graphic t-shirt connoisseur – and rightfully so. It's an art I've honed over years and years of sourcing the best graphic shirts.
And it's probably why it was the first product I started designing when I recently opened my shop.
Well, that and coffee mugs.
Because – you know – #CaffeineQueen
Anyway, let's chat about the best places to source your next favorite graphic t-shirt: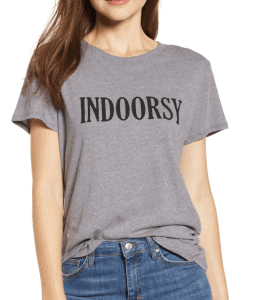 Their graphic tee game is strong. I've bought several of my favorites over the years from their line.
They regularly update – and that's when the prices drop on the ones already released.
Here are a few out right now that I am yearning for: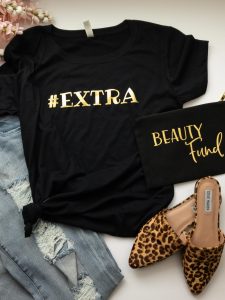 Obvi we are going to talk about my own shirts, too.
I'll tell you – I was very picky when I sourced my products. I tried quite a few samples before deciding on this particular t-shirt manufacturer.
They're super soft, the sleeves have room to roll and the bottom can be knotted or you can wear it longer if you're rocking leggings.
The line is new and it's exciting adding more designs to the shop all the time.
I'd love to lure you to my shop with a special coupon code to give you 10% off your first shirt. Use code ISPY10. If you buy on this shop here, you'll also be enrolled in my FabPoint program. It's a great points program. I designed it myself 😉
If you like more customization options – my Etsy shop is the better place for that.
Here are a few to wet your appetite: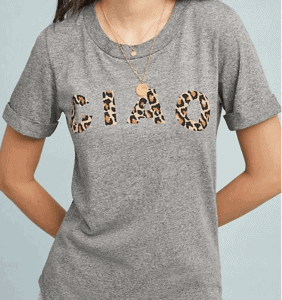 Anthro just knows what's up. Always, always, always. Sol Angeles is a cray good graphic tee line.
Now, you'll pay for that. Average shirt averages $78, so I usually only shop Anthro when it's sale on sale.
Lucky for me that happens pretty regularly.
And that's when you pounce on any graphic t-shirts that are on sale.
Seriously – pounce – because if you wait at all, they will sell out.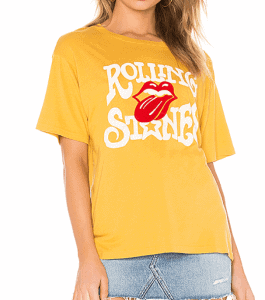 This line has a super cool-girl rocker-chic vibe that I cannot get enough of.
I'm not the only one. Way cooler bloggers than me sport them on the reg.
You can't blame them. They're sexy.
The price is higher than I'd like, even on sale, but they wash great and really make an outfit.
I mean, shirt and accessory in one. Done.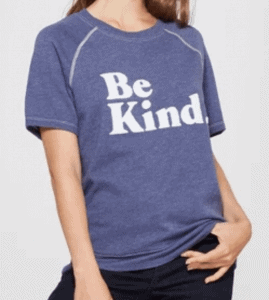 No shame in my budget game. I've grabbed shirts on Target.com or in store for $5 sometimes.
$5? I mean – really?
One of my favorites of all time is so soft, almost threadbare from washing, and I still get compliments on it all the time.
They have multiple lines that create really cute, soft, flattering graphic t-shirts, so I'm linking the whole collection for you here.
And, a few favorites out now…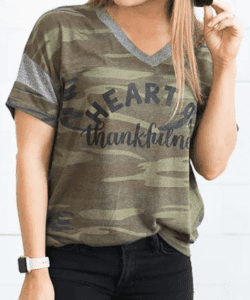 Found this online shop awhile back and fell in love with their cute, soft, fun t-shirts. I have a few from Sweet T's that are in regular rotation for me.
Sign up for emails and you'll get info on flash sales and new designs. Grab what you love, because sometimes when they're gone – they're gone.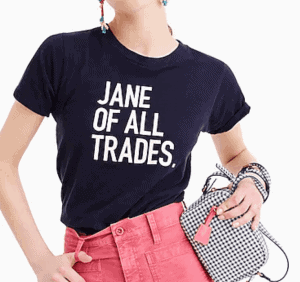 J. Crew is a staple in the graphic t-shirt category. They are always refreshing their designs with super current and on-trend colors, patterns and messages.
A lot of their designs right now are very empowering for women, celebrating mothers, and supporting love.
I also love how they use small, repetitive patterns, like the heart shirt, to create a top that is classic and timeless.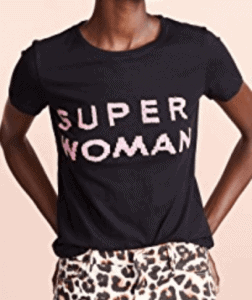 It's hard to pick a certain brand, because Shopbop has curated an incredible collection of graphic tees from so many brands. Prices can lean on the higher side, but they do have pretty good deals and opportunities to save.
You really have to see it to believe it. Here's where you can check out the full graphic tee collection.
****
Woo! That was a lot of shirts! But, I take graphic tees very seriously 😉
Do you have a favorite place to shop for your graphic tees? Let us know in the comments below.
Have a fabulous day,
E