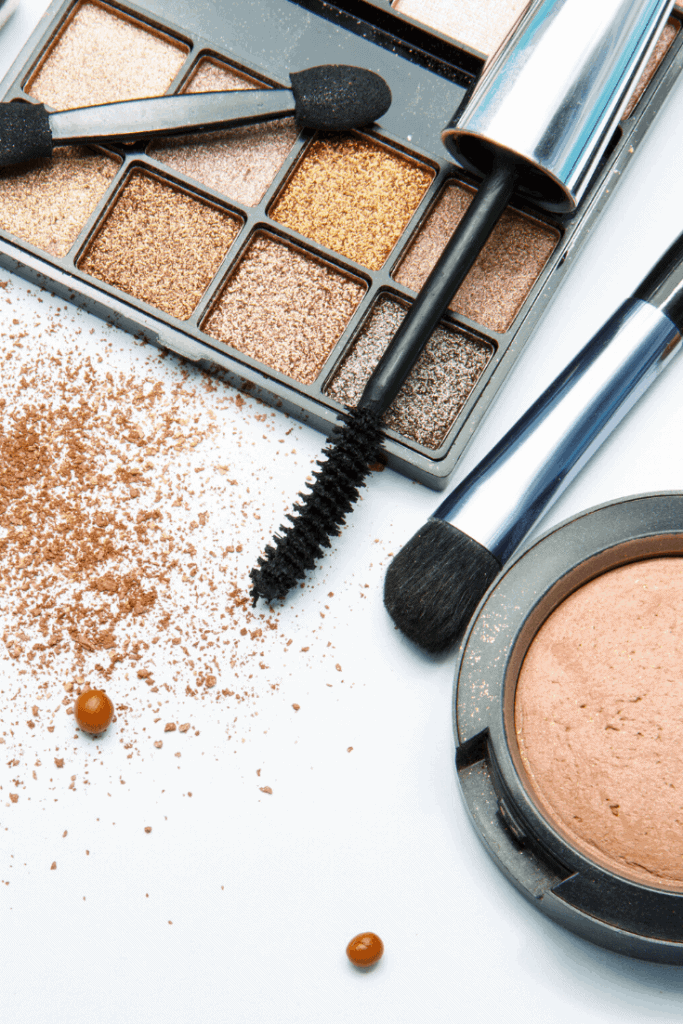 Stuck in a beauty rut? This is your year to try something new when it comes to your beauty routine.
I've always found a quick makeup refresh to be a great way to give myself a little extra pep in my step.
But, what if you are on a budget and don't just want drugstore makeup?
I feel you. I definitely like a lot of affordable products, but I absolutely love getting to use the best beauty products in the world.
I mean, who wouldn't?
So, how exactly do we get champagne beauty products on a beer budget?
Two words: Beauty Boxes.
The Value of Beauty Subscription Boxes:
Beauty boxes are a collection of products that are offered at a super low price as part of a scheduled subscription.
While many send boxes monthly, some are only sent quarterly, but once you sign up, you'll receive all scheduled beauty boxes until you cancel.
For brands, it's an incredible way to get their products in front of their ideal consumer. Plus, with the number of subscribers that willingly share pictures and unboxings online, it also translates to tons of free influencer marketing.
For consumers, it's one of, if not THE, best way to get a curated collection of the newest, best, and highest quality beauty products for an absolute fraction of the price.
I've loved trying dozens of boxes over the years, but there are definitely beauty boxes that I love best and pay for out of my own pocket.
Here are my pics for the 5 best beauty boxes you can buy. I do pay for them myself. I am an affiliate for some of them as well, which means I'll receive a small comish at no cost to you. Win win.
The Best Beauty Boxes for Beauty Lovers: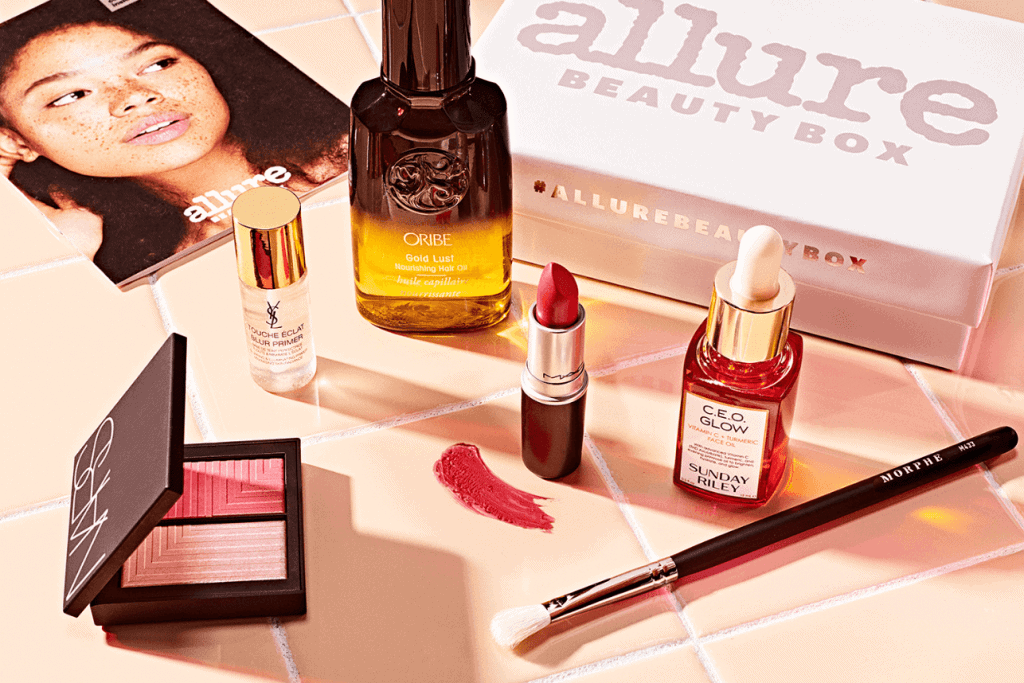 I have not been shy about my love for the Allure Beauty Box. Curated by the beauty gods over at Allure magazine, each month has a theme and offers a collection of full-size and large sample products for just $15. UPDATE: In September 2020, the per box price went up to around $20 and comes with more full-size products. This remains my favorite beauty box!
Your first box is actually $10 and comes with a free gift. For example, in December, all new subscribers received a certificate for a free $75 24k Gold Hot Tool Styling Brush.
Um, yes please!
I have found so many of my new favorites from these boxes. This month's box was selected by Anastasia of Anastasia Beauty, and it's good, people. It's good.
Some boxes have exclusive products made especially for this box, while others have just released or soon-to-be released products most people (read: non-beauty editors at Allure) couldn't have known about otherwise.
And, there are definitely plenty of tried-and-true products that are just the best of the best.
You can never have too many of those.
You can order the Allure Beauty Box here. Or, read my post on a past Allure Beauty Box here.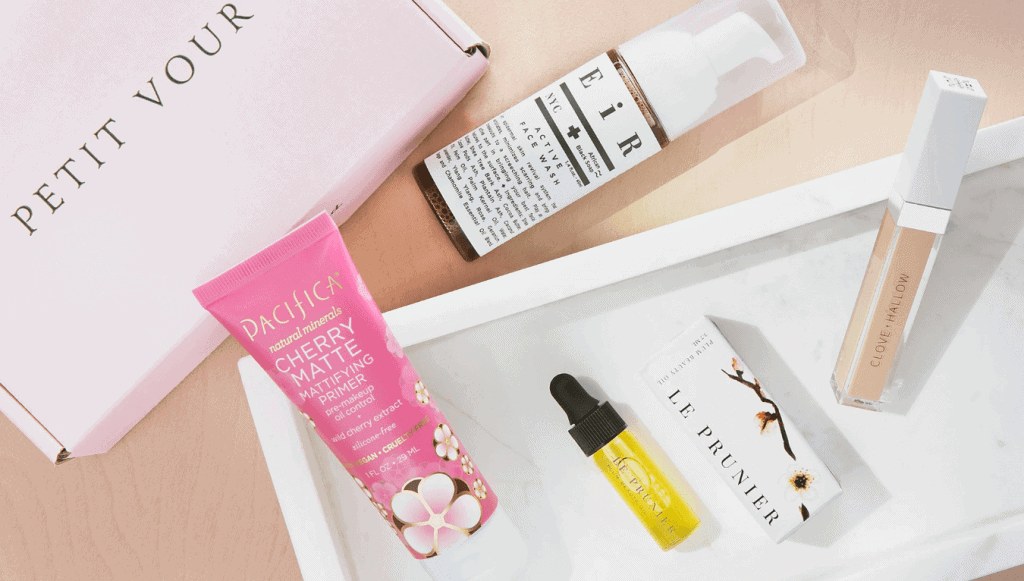 Big fan of all things clean beauty? Me too. Petit Vour is your spirit animal beauty box.
Petit Vour sends only 100% cruelty-free, toxin-free, vegan products. Some of them you might be familiar with and others will surprise you! There's little risk involved in trying these new products, since each box has 4 products starting at $15/month.
Some of the products in past boxes are from brands like Osea, 100% Pure, Clove & Hallow, French Girl, Odacite and so many more.
Petit Vour proves you can have high quality, affordable clean beauty products that work.
Check out more about Petit Vour or read my detailed review of my first Petit Vour box here.
I think you will LOVE Petit Vour!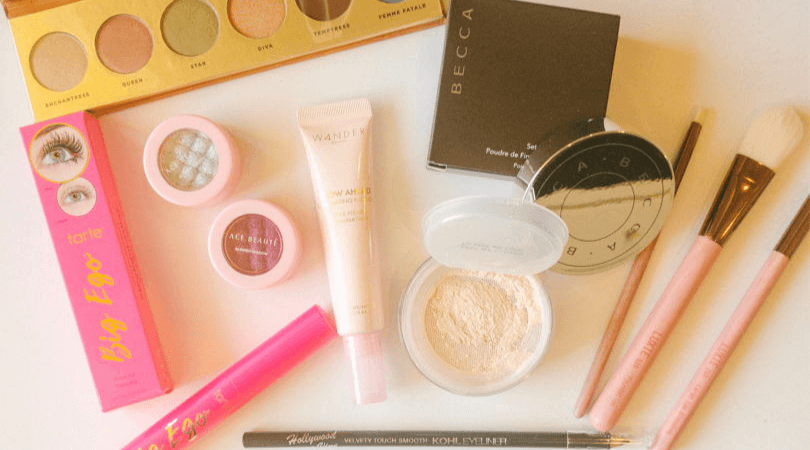 BoxyCharm is pretty awesome. This monthly beauty box ships 5 full-size products worth $125 or more for just $25 a month!
You can also upgrade for the larger, more valuable, BoxyLuxe, which replaces the regular BoxyCharm 4 times a year.
I'm a huge fan of BoxyCharm. I love the products that they include and there is always at least one product that I was wanting to try and is worth more than the price of the box.
For example, this last box had a full size watermelon sleeping mask. I've tried samples and loved it, so to get the full size mask is uh-mazing.
This gonna be me:
If you want to read more about BoxyCharm, feel free to check out my post on my first box where I ask the question, "Is BoxyCharm really worth it?"
Spoiler alert: yes, yes it is.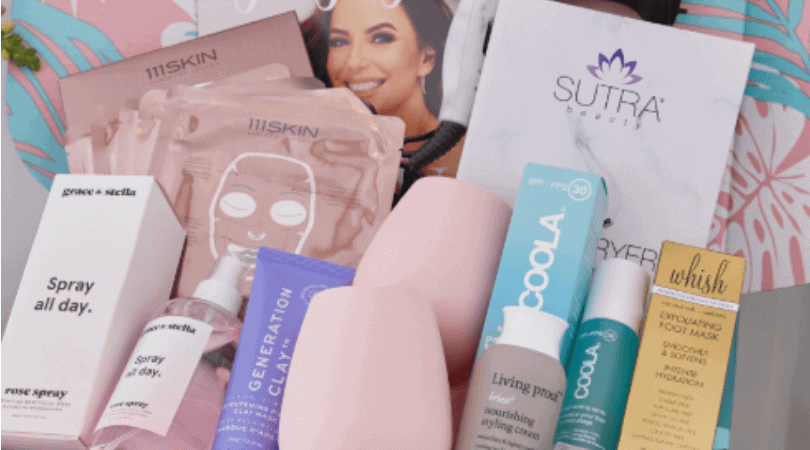 While FabFitFun is not exclusively a beauty box, they always have a great collection of full-size beauty products, from hair products to body care products.
The products they have are always awesome. too. I've found a few of my new favorites from the FabFitFun box, such as the Living Proof Nourishing Styling Cream, which is a dreamy cream that smooths hair for less frizz and more shine.
The quarterly FabFitFun box offers an incredible value, with boxes worth hundreds of dollars and priced at under $50. Seriously.
If you are curious about FFF, check out some of my other posts on them: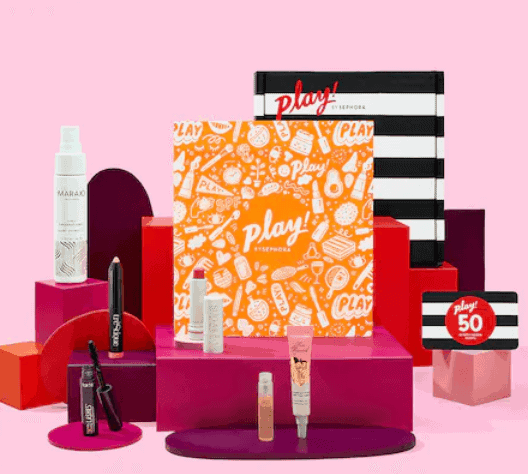 Listen, if Sephora makes it – I want it. I've been a Sephora die-hard fan since the first opened near me.
Their Play! beauty box subscription is super affordable at $10 a month and rivals competitors IPSY and Birchbox.
But, personally, I think it's better, because it has 5 products that Sephora carries and I always want to try. And, since they're all deluxe sample size, with one full-size product, there's no guilt if something in there isn't a fit for you.
They also send it in an adorable reusable, recyclable makeup bag with a Play! book that has tips, tricks and how-tos for the products.
I received a Play! by Sephora as a gift from my lovely sister and it was such a thoughtful, great gift.So, think past just beauty boxes for yourself. These babies make much appreciated gifts for the beauty lovers in your life!
Check out Play! by Sephora here.
UPDATE: Sephora is phasing out the Play! box and it should end sometime in 2020-2021. It'll be replaced by a boxed collection of products that will be available for purchase for a limited time and not part of an ongoing subscription.
What About Products You Don't Like?
This is something I've talked about with friends who have a beauty box subscription like me.You'll definitely receive products, sometimes in every box, that you wouldn't use personally.
It's pretty easy to come up with ways to put those products to good use anyway. Here are a few ideas:
Donate to a women's shelter. This is usually what I do. These women are rebuilding their lives, usually looking for work as well, and really appreciate great products to help them feel more confident and prepared.
Give as gifts. Set aside the products you think someone in your life will like and gift it to them for the next holiday, birthday, etc.
Trade online. Many boxes have online share groups where you can post what you got and what product you'd prefer from other box versions.
Whatever you do, don't toss them! What doesn't work for you might be perfect for someone else!
****
Have you tried any of these 5 beauty box subscriptions? Which one is your favorite?
If you love subscriptions as much as I do, check out all the other posts on different subscriptions we have tried.
Have a fabulous day,
E