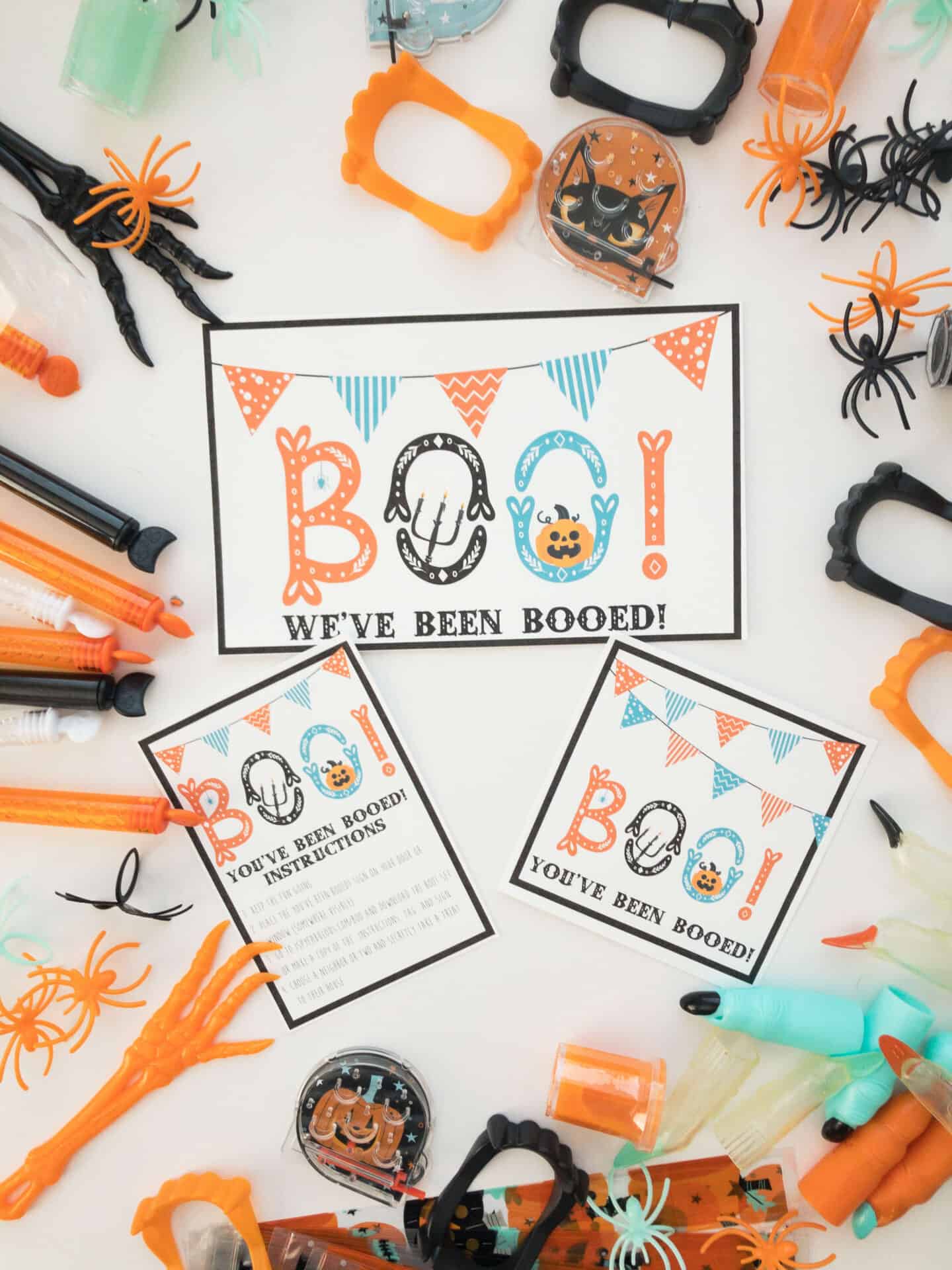 Who's ready for some holiday fun? I couldn't be more excited that Halloween is on the horizon. I think we can all use a nice break from the doldrums of 2021. One of my kids' favorite traditions each year is the Halloween BOO gifts!
If you haven't heard of this before, a family starts the boo in their neighborhood by leaving a little bag of treats on someone's doorstep with a sign that says, "You've been BOOED!"
Then, inside the gift is a sign they can put on their door or window letting neighbors know that they've been booed and also instructions for how to continue the activity and pay the boo forward.
It's so simple and kids love it. If you have kids like mine, they like to make a bunch of boo gifts and drive around starting boos in different neighborhoods, too. Who knows, we might even boo YOUR neighborhood.
How To BOO Your Neighbors: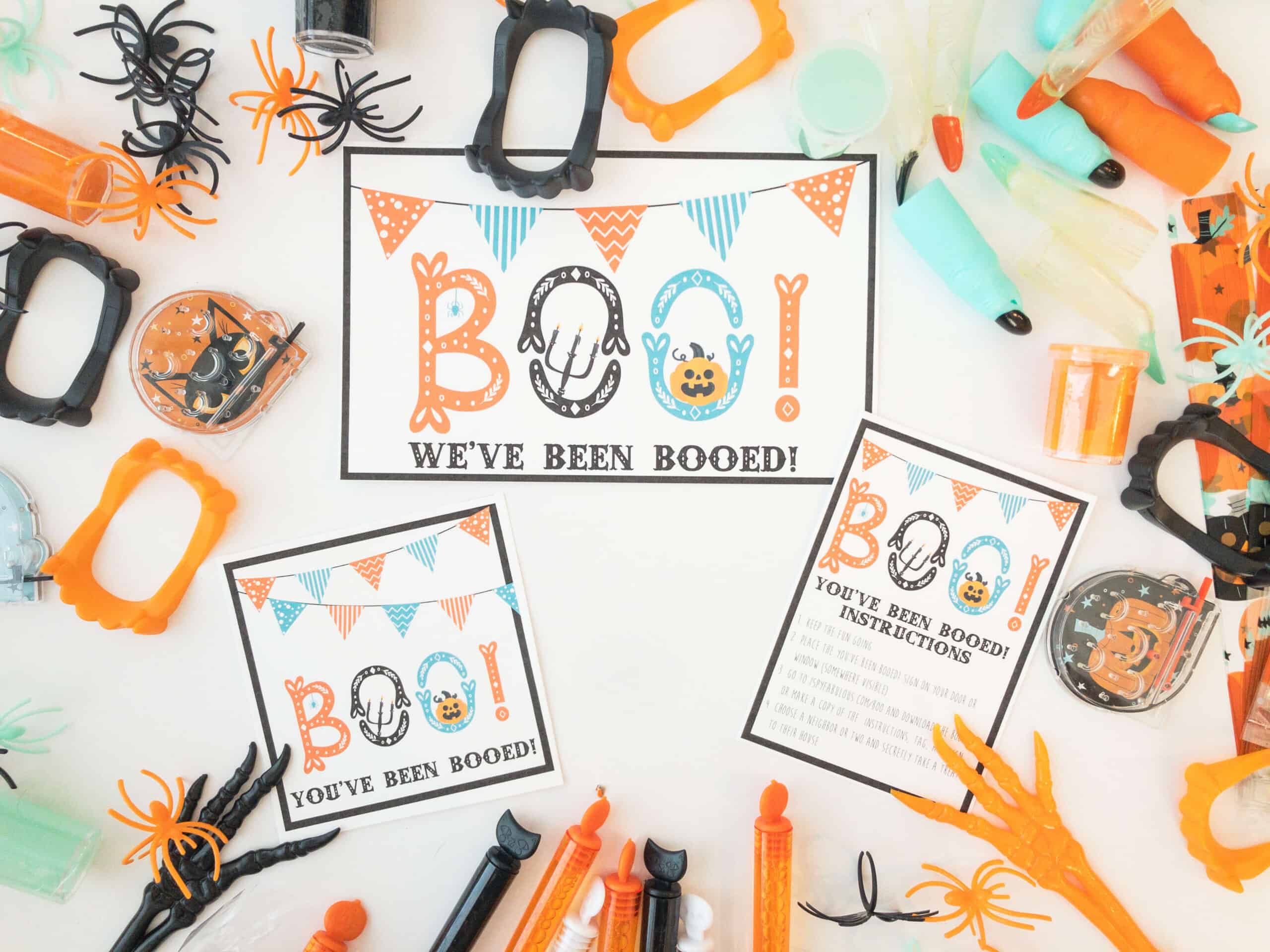 To get started, all you have to do is download this boo kit below. It has all three pieces that you need to start your first neighborhood boo tradition.
Then, gather the supplies to put together a little treat. I like to think past candy, just in case the receiver has allergies or just lives a super healthy, sugar-free lifestyle.
You can usually find all sorts of affordable goodies at Target, the Dollar Spot or Walmart. They'll have packs of things like fangs, bubbles, games, sticky hands, fake fingers, and more, and you will probably have enough leftover to create a fun Halloween treat box to use for bribing your own kids or to put out on Halloween.
My kids love packing these bags and getting them all ready to give away. Then, it's time to do a little boo drop-off somewhere in your neighborhood. Usually, a house that is decorated means they might really appreciate a boo and keep it going. Or, you can boo multiple places and you're pretty much guaranteed someone will keep it going.
You've Been BOOed Printable:
Get ready for the super adorable, I Spy exclusive, You've Been Booed printable kit coming at you in 3…2…1…BAM: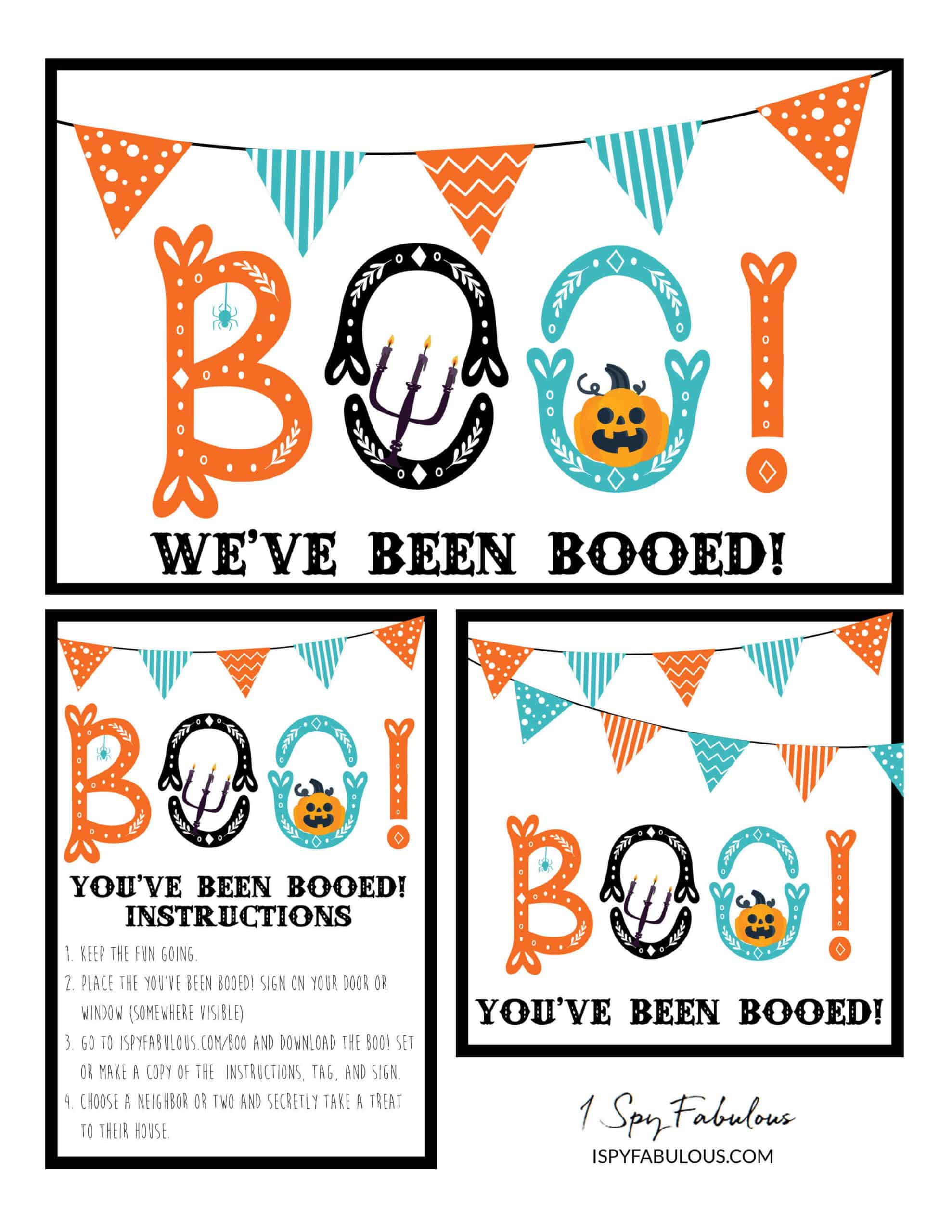 So cute, right?
Just click and print. Get the party started.
More Halloween Fun:
Don't stop there! Take advantage of more super fun Halloween printables. Just go to this post where I have all 5 Halloween freebies in one place!
And don't forget to check out these 10 spooktakular Halloween color by number printables: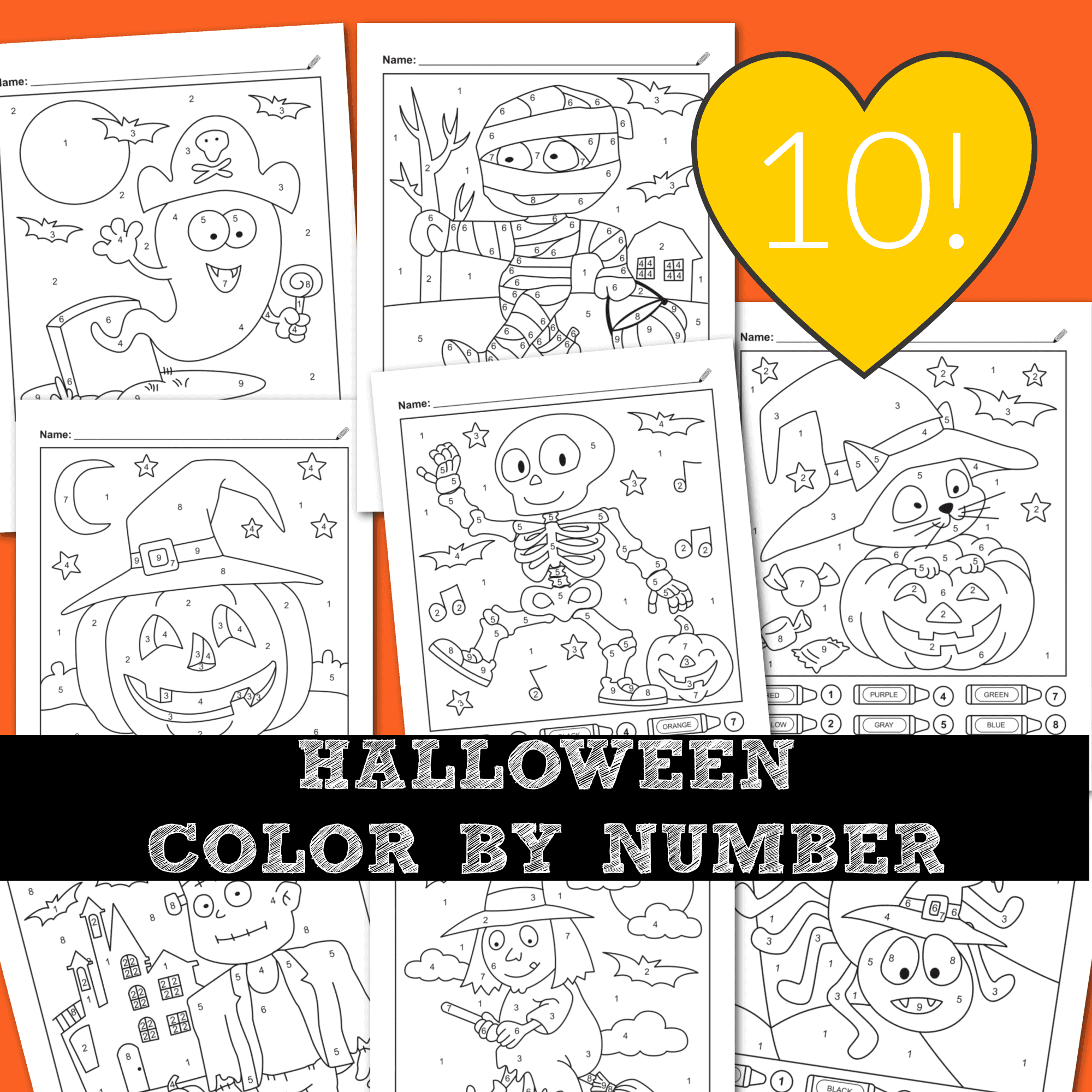 Make sure to come back and let me know what you thought of the boo printable!
Have a boo-tiful day,
E