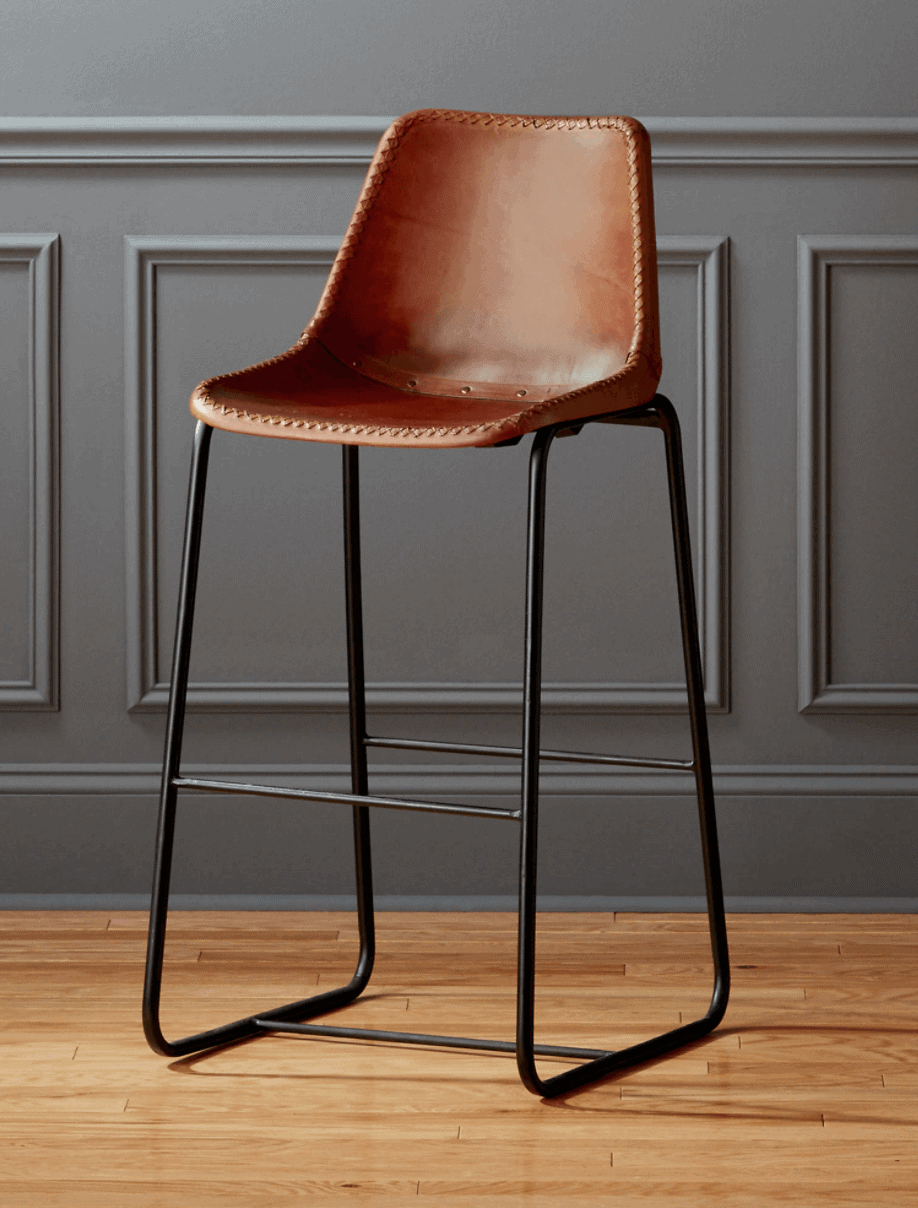 I love CB2 and I've been shopping (and sharing) their modern, chic collections for years. While many of their pieces are not often easily duped, because they always have a really unique detail – like these Roadhouse Saddle Leather Bar Stools – I stumbled on a lookalike the other day that I just had to share.
Have you seen these gorgeous leather bar and counter stools? They come in both a whiskey brown with black base and a black leather with gold base option. Both are super gorgeous.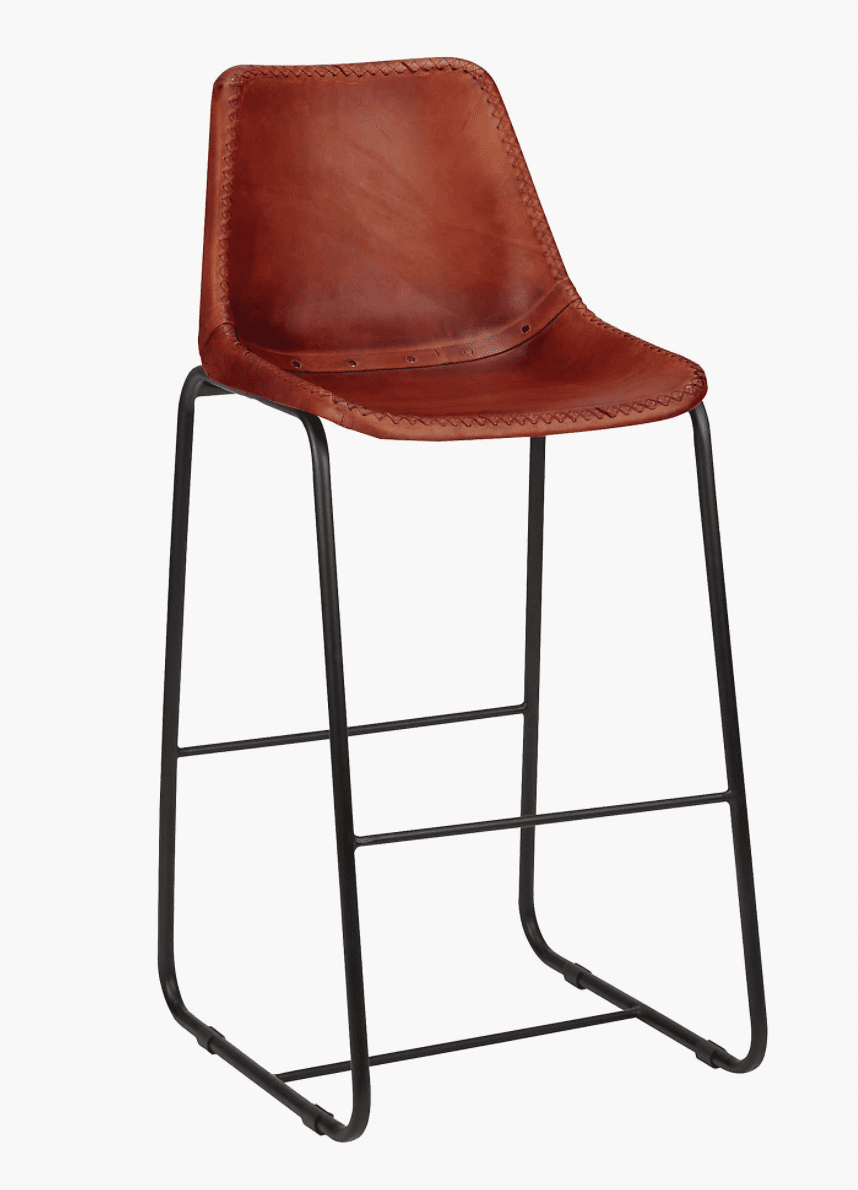 But, while CB2 is on the more affordable side, comparatively, $269 per stool adds up quick when you typically need 4 or so for a bar area.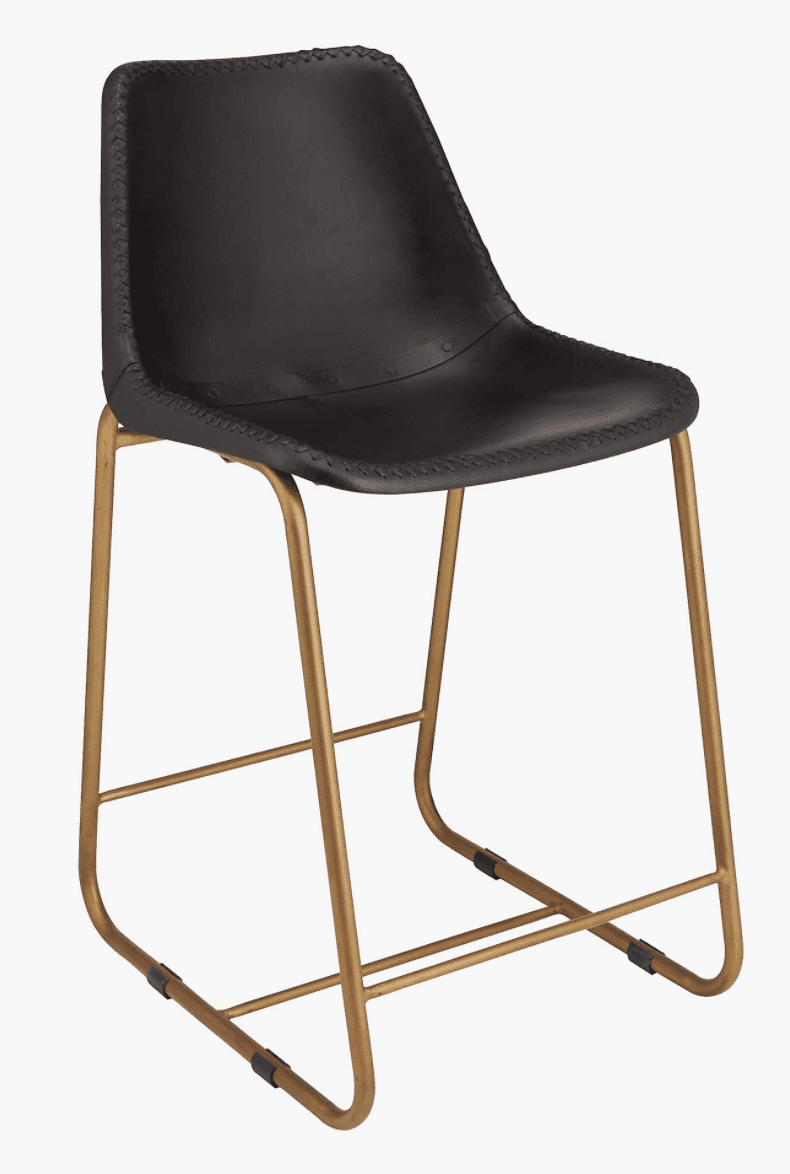 Luckily, I found you an incredible dupe for both colors that will save you more than half the price! Also, know that affiliate links are used in this post, which means at no cost to you, I may receive a commission if you make a purchase through my links.
CB2 Leather Bar and Counter Stool Dupe:
Whiskey Brown:
Let's start with a great dupe for the whiskey brown. But, fair warning, this particular picture shows the leather as much lighter than the other photos of the chairs, which are closer to the CB2 coloring. In fact, I've seen some of these in person and they are a warmer leather than this: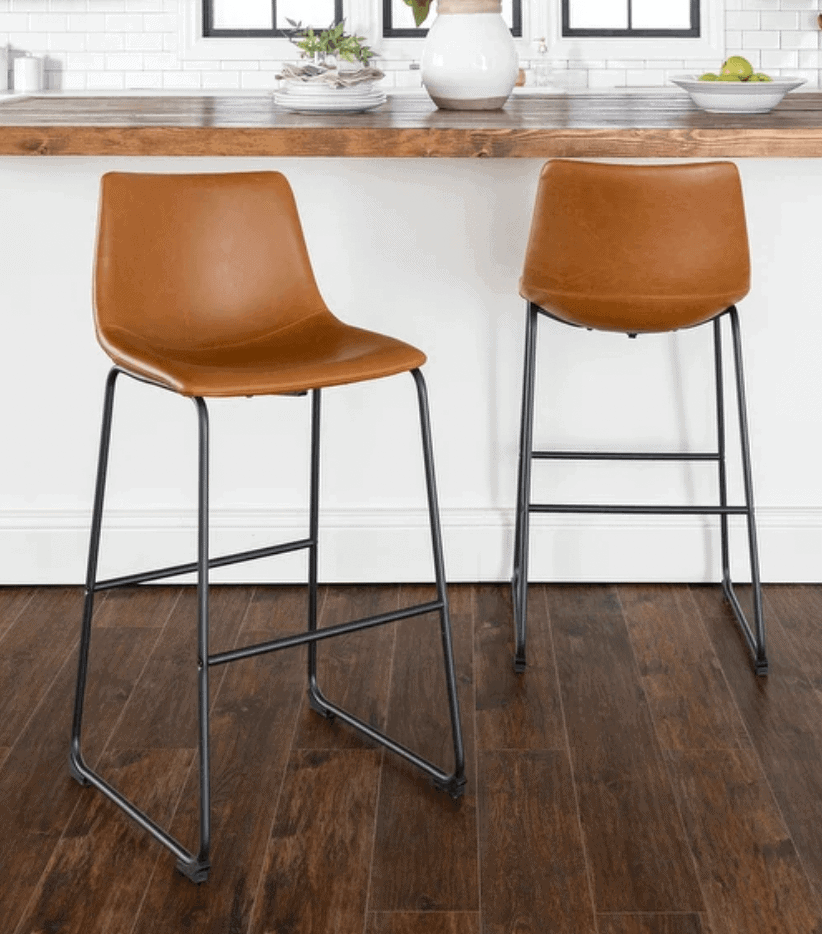 Other than that, a very similar base design, which is going to be really secure. Plus, we have a similar style bar stool to this one and they are perfect for kids. The leather is easy to clean, the base is solid and secure and the no-slip pads on the bottom protect the floors and keep the stools in place.
And, you really can't beat the price: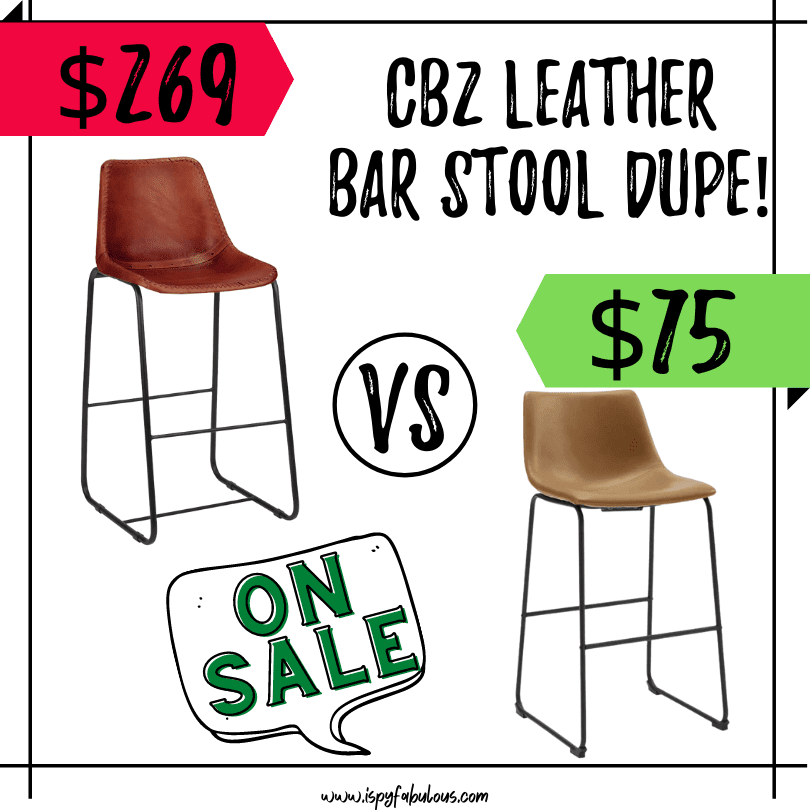 Black and Gold:
But, what about the black with gold legs? That was a little harder to find – but not impossible. Just wait until you see these: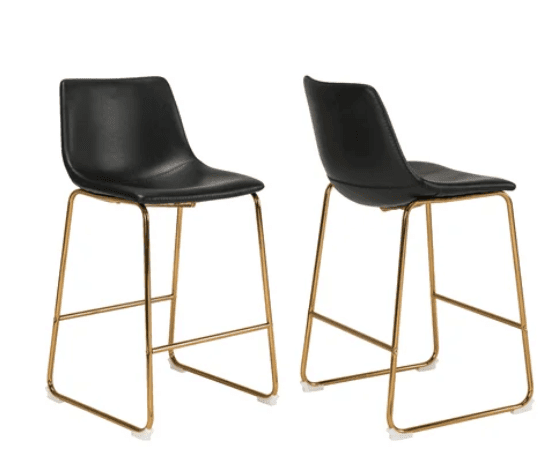 Yaasssss! I love these! Ours are black on a black base, but when I saw these, I gasped! I wish I had found these when I was shopping for bar stools!
Also, a crazy good deal!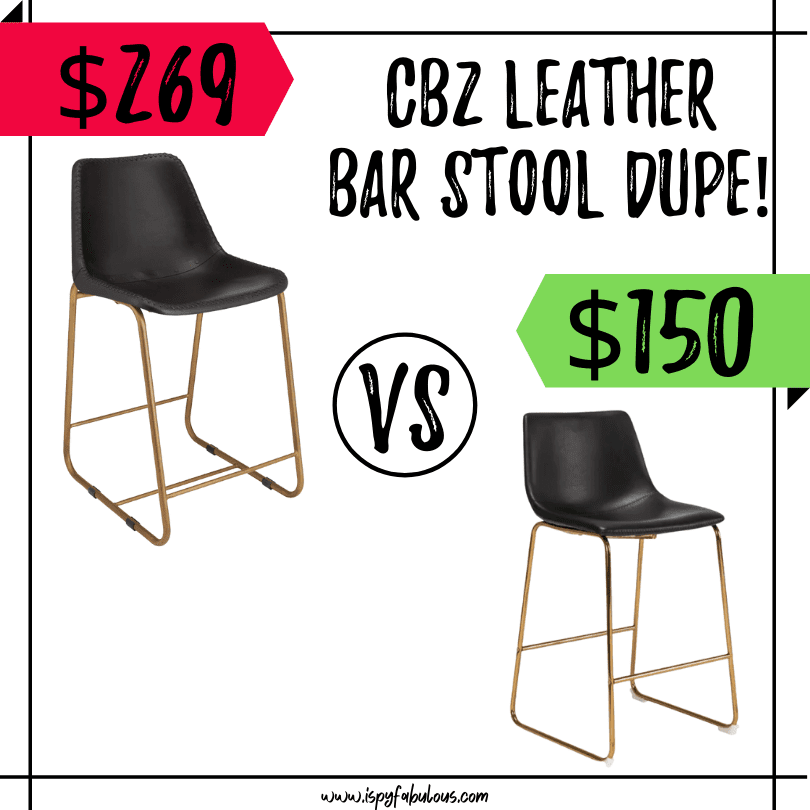 Do you need counter or bar stools?
Curious what the difference is? Counter or bar just references the height of the seat.
Most kitchen islands are counter height, so you'll need counter stools instead. Sometimes, this is not the case, so you'll want to measure from the floor to the bottom of the island and then check the legs of the barstools you like to make sure there is enough space to sit on the chair without smashing your legs or jamming the seat into the bottom of the counter.
Even with counter stools, you'll see some variance in how close the seat is to the floor, so just measure twice and make sure it'll work.
Worst case scenario, most of these places have exceptional exchange policies and you should be able to get something that will work.
*****
If you've been drooling over the stunning CB2 Roadhouse Saddle Leather Stools, I hope you love these dupes. Or, maybe it helped you decide that you really want to splurge on the real thing. Either way, it's going to look great.
If you want some more counter stool ideas, you. might love this super popular post with easy-to-clean, kid friendly options that are still high on style.
Or, check the decor tab above for tons of great dupes and design ideas.
Have a fabulous day,
E