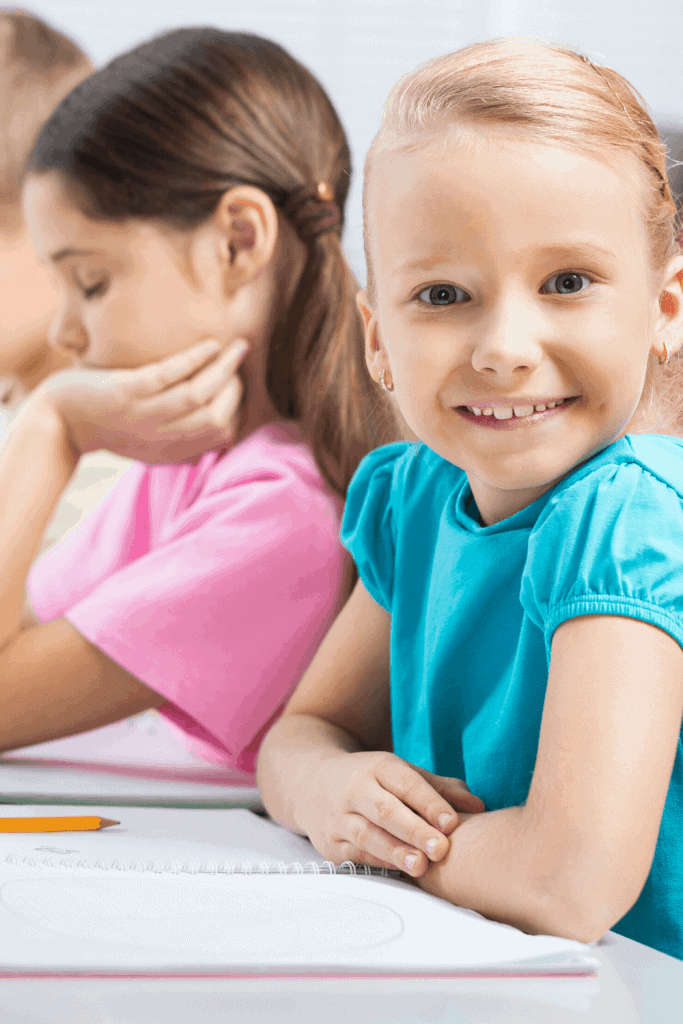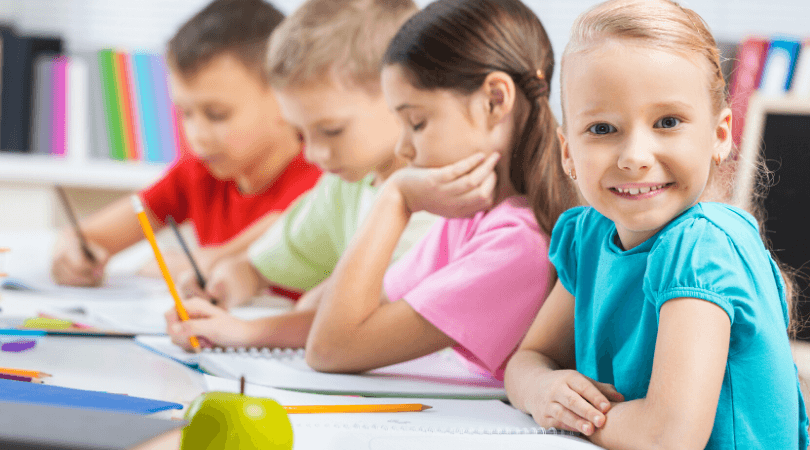 Have your schools been closed, too? We are living in unprecedented times, friends. For many of us, this will be the first time we will have embarked on any type of homeschooling.
Whether your school is doing online learning or sending home resources or you're not getting anything at all, the beauty of now is that we have a treasure trove of incredible educational sites at our fingertips who share tons of amazing lessons, printables, crafts and ideas that we can use.
As I've been sitting here this weekend printing off a ton of these lessons, far more creative than anything I could create myself, I thought you might like some ideas, too, on where you can go for free lessons you can do at home.
But, first, a note about school at home:
Tips for Homeschooling While Schools are Closed:
The most important thing of all is that we all try to enjoy this time together as much as possible. Don't let any subject or schedule or anything else become something that gets in the way of just being together as a family.
The kids will go back to school someday. Everyone will probably be a little bit behind. Our safety is more important than that anyway.
So, with that thought and feeling in mind, here are my tips as a former teacher and mom to three:
Be kind to one another. This is hard on kid who are used to a certain schedule and are now thrown into a quarantined world full of unknowns.
Be forgiving. You will probably get less done than you think. That's okay. If you all enjoyed doing it together, you won the day.
Take breaks. They get breaks in school. They should get breaks at home. You need a break, too. This isn't a race or a competition.
Play to strengths. Do more of the subjects they love. Do less of the ones they don't. If they're staying positive and learning, you are doing a great job. Don't force anything that causes friction.
Think big picture. In the scope of things, this month or two months will have very little impact on their overall education. It's not worth getting too stressed over. Do what you all can, preserve the quality of the home environment, let the rest go.
Above all, HAVE FUN.
Best Educational Sites for Free Lessons & Printables: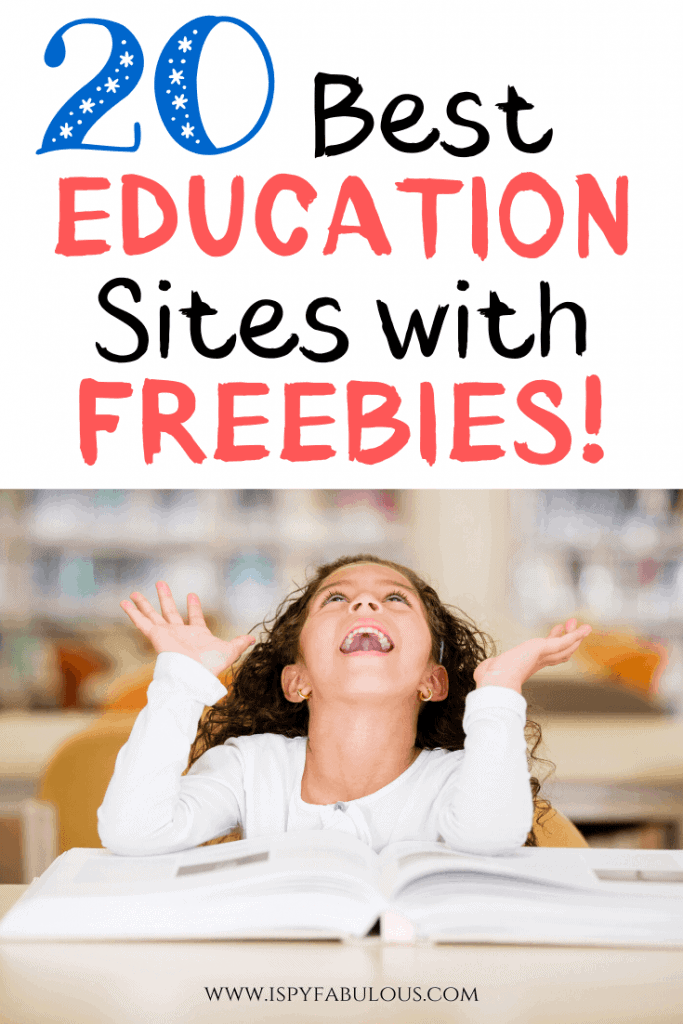 Here are my favorite sites right now for finding great lessons!
A pro tip – sign up for their email list to get free printables sent straight to your inbox and usually access to their resource library – for free. Boom.
1. KindergartenMom.com – LOVING this site right now. So many incredible printables for sight words and other lessons that incorporate things like Q-tip painting and more. Let's mix it up and introduce our kids to some fun things they don't get to do every day in the classroom!
2. Totschooling – This is one of my faves for the younger ones. It's perfect if you have preschool, pre-K, early K, and K. So many beautifully designed lessons that are ready. to. go.
3. TeachingMama.org – Another great site for the younger learners. Excellent printable library.
4. TeachersPayTeachers – This site has a ton of resources that are expertly crafted by the best of the best and offer lessons for ALL grade levels and ALL subjects. MOST of them are for purchase, and feel free to buy what you need, however – EVERY seller is required to offer at least one FREEBIE. Yes, one totally free lesson, and these are SO GOOD. No shame in your freebie-downloading game, y'all!
5. The Printable Princess – I love this site! So many free printables and the ones for a fee are very reasonably priced. I particularly love the editable sight word download, where you can customize to what your particular kid or student needs to work on!
6. Gift of Curiosity – Just found this site while googling for different things and really love the fun, creative, playful lessons that she offers. Plenty of super useful freebies here, too.
7. Keeping my Kiddo Busy – Another site to peruse if you've got younger grades at home.
8. This Reading Mama – As the name suggests, this site has loads of activities and printables for reading, boosting reading skills and much more.
9. Cool Mom Picks – While not all about learning, this post on 12 free printables for kindergarten has links to great options that I definitely downloaded!
10. Simply Kinder – If you have a K student at home – you'll love this great resource for this grade level! Also, she doesn't just give you the printables, but there is good instruction on how to use it, too, which is awesome if this is your first rodeo with teaching at home.
11. Education.com – With a wide range of activities for ages preschool through 5th grade, this one will cover a lot of bases, particularly if you have multiple school-aged children now sitting at home with you!
12. Fun Learning for Kids – While some of her activities are for purchase, there is a wealth of free printables and activities on her site. She has a lot of creative sensory bins ideas and other hands-on learning experiences that will really keep the kids attention longer and engage them much more than a worksheet.
13. Kidzone – Also offering freebies for grades K-5 and all subjects, making this a great resource to round out your printable fest.
14. Scholastic.com – This link will take you directly to their printables for all ages page, including middle school! Scholastic is such a leader and innovator in the education space, so check out their site for lots of great ideas.
15. Cool Math Games – Not necessarily a printable, but these online math games are super engaging and offer a wide range of skill type and level.
16. TIME for kids – Created by the publishers of TIME magazine, this site is designed to cover real life issues at a level kids can understand, with extension activities to bring the information to life.
17. National Geographic Kids – Bring science to life, with National Geographic Kids! There is a TON of cool stuff here on animals, history, the background of popular holidays, current events and more, all made interesting and accessible for kids.
18. Mystery Doug Videos – Mystery Doug answers questions from kids in YouTube videos that do a deep dive on interesting topics, like why do snakes shed their skin, how are toys made, do animals laugh, who invented the alphabet, and many more. These are short videos for free on YouTube that you can play as part of a science lesson (while giving yourself a little break).
19. Yoga for Kids – Don't skip PE! Kids of all ages love doing yoga – you'd be surprised! I've even done yoga videos with middle and high schoolers! Look for an age appropriate yoga video on YouTube and then jump in and get some stretching in with them (or take a break!).
20. Funbrain – Browse by grades Pre-K to 8th on this colorful, fun site with coverage on games, books, videos and much more. Kids can easily navigate this site for older grades as well, giving them an opportunity to find what interests them!
****
There are so many more out there, but this list should get you started on the right foot!
Each one of these sites offers a ton of free educational resources, printables, activities, games and much more to keep your learners engaged during this school shutdown (and beyond!).
Hopefully we can all take this as an opportunity to light the fire of curiosity and imagination in our children and make some incredible memories together.
Here are some more resources on the blog that might help, too:
Hope this list helps give you some ideas and keeps the kiddos happy!
Have a fabulous day,
E