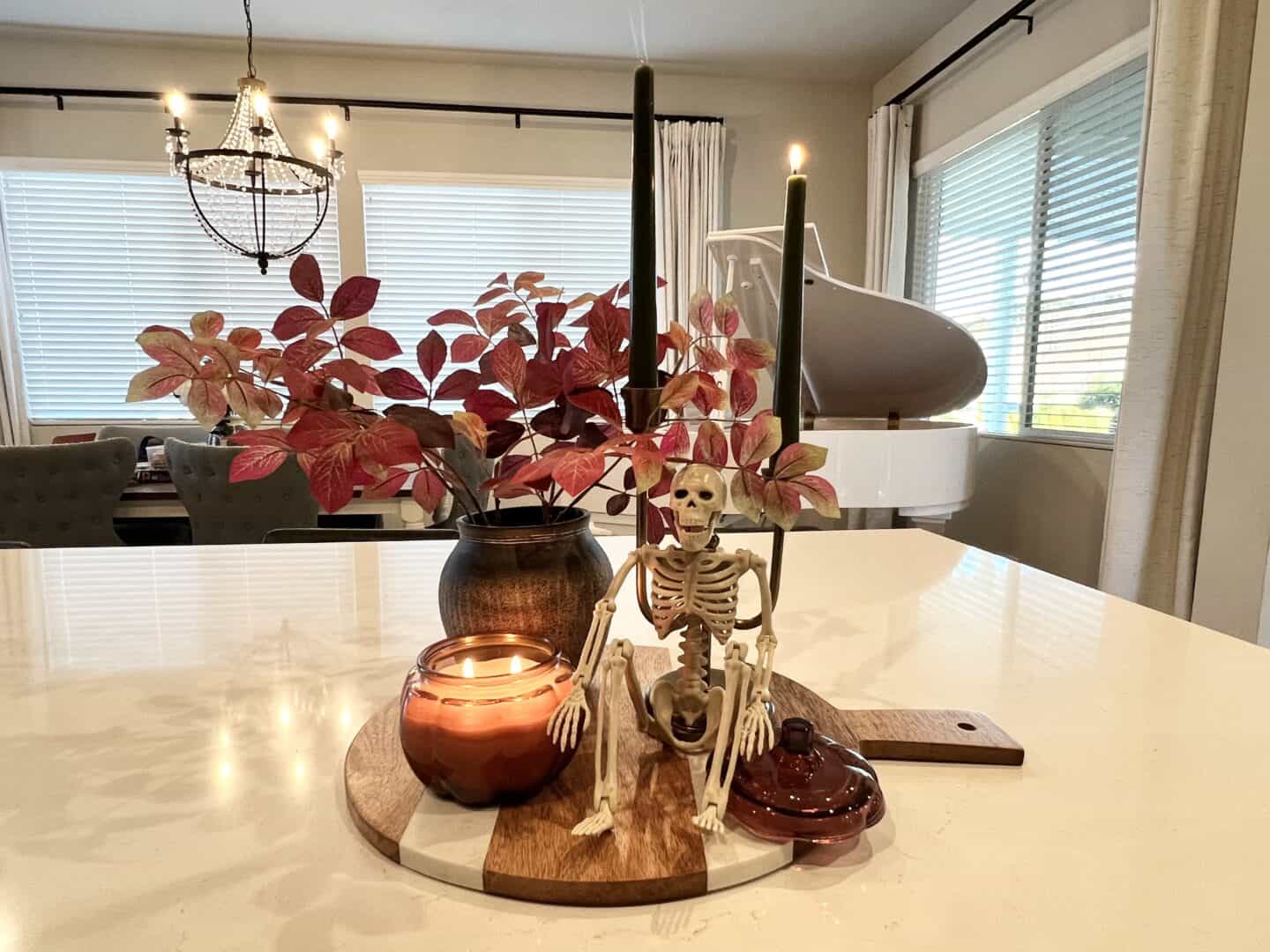 Of all the fall and Halloween decor items that we have, the favorite – by far – is the large skeleton. My kids love it! So, I was inspired to add more skeleton decor this year and found some really fun skeleton pieces to mix in with warmer fall decor to usher in fall.
All of these items are affordable and reusable, from Amazon and Target, and the arrangements are faux stems, so you won't have to remember to water anything. That's my kind of plant.
Plus, you can mix and match all of them, moving them around your space, to keep refreshing the look for the entire season. Showing a few pictures here of how I styled them so far.
9 Spooky Fall & Halloween Home Decor Items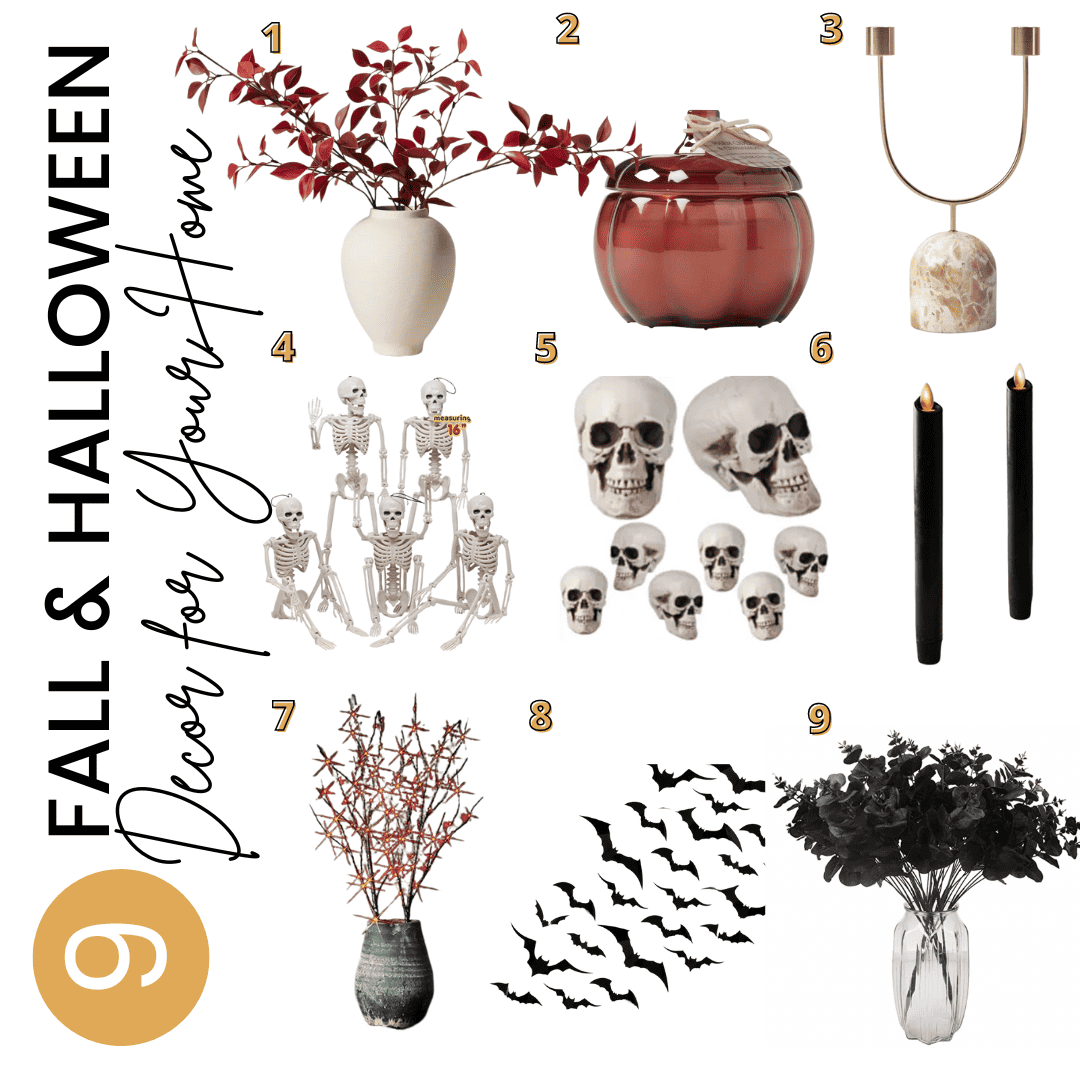 I used the orange fairy branches and faux black eucalyptus to make a super easy, spooky faux display like this: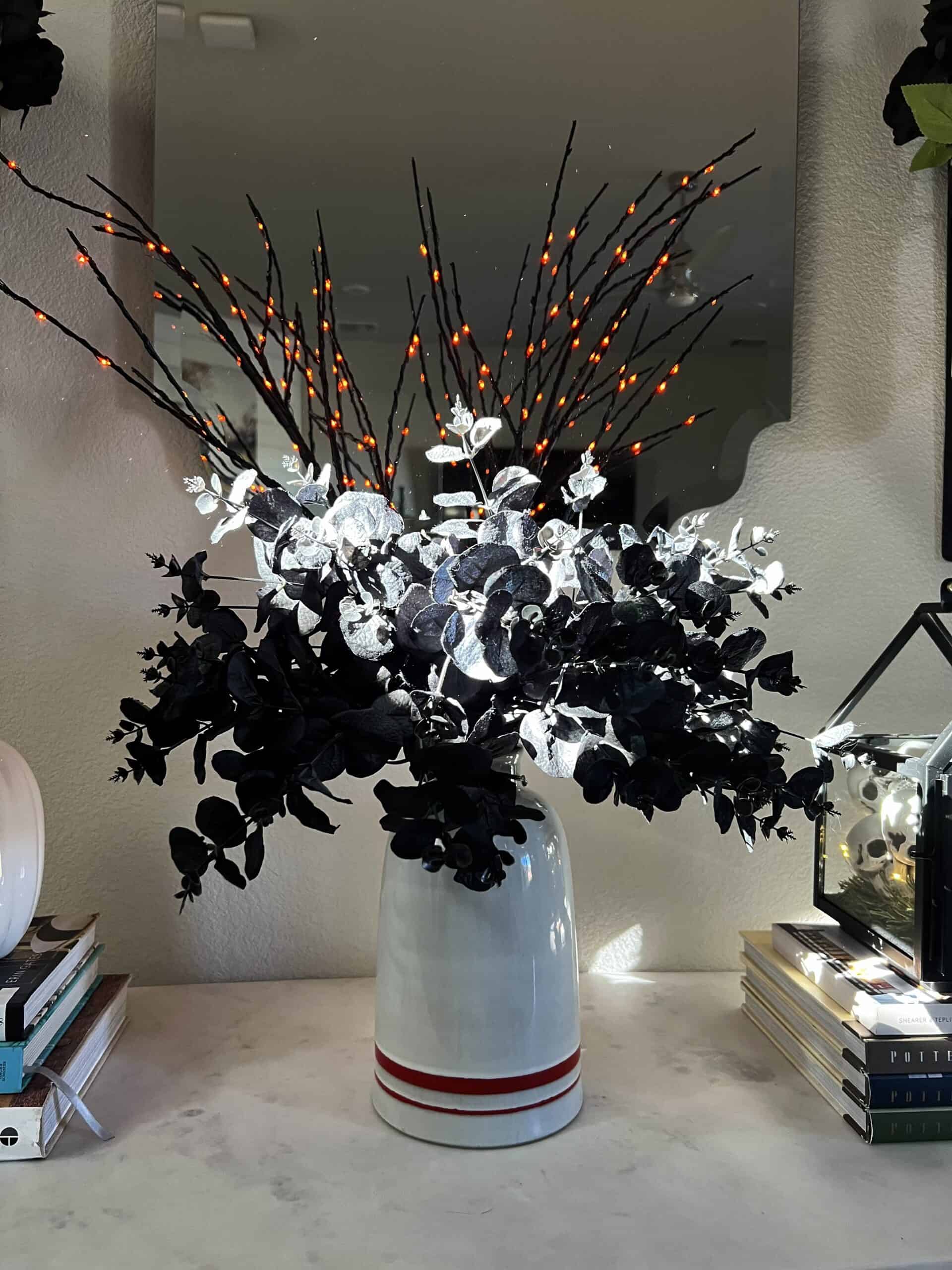 More Skeletons: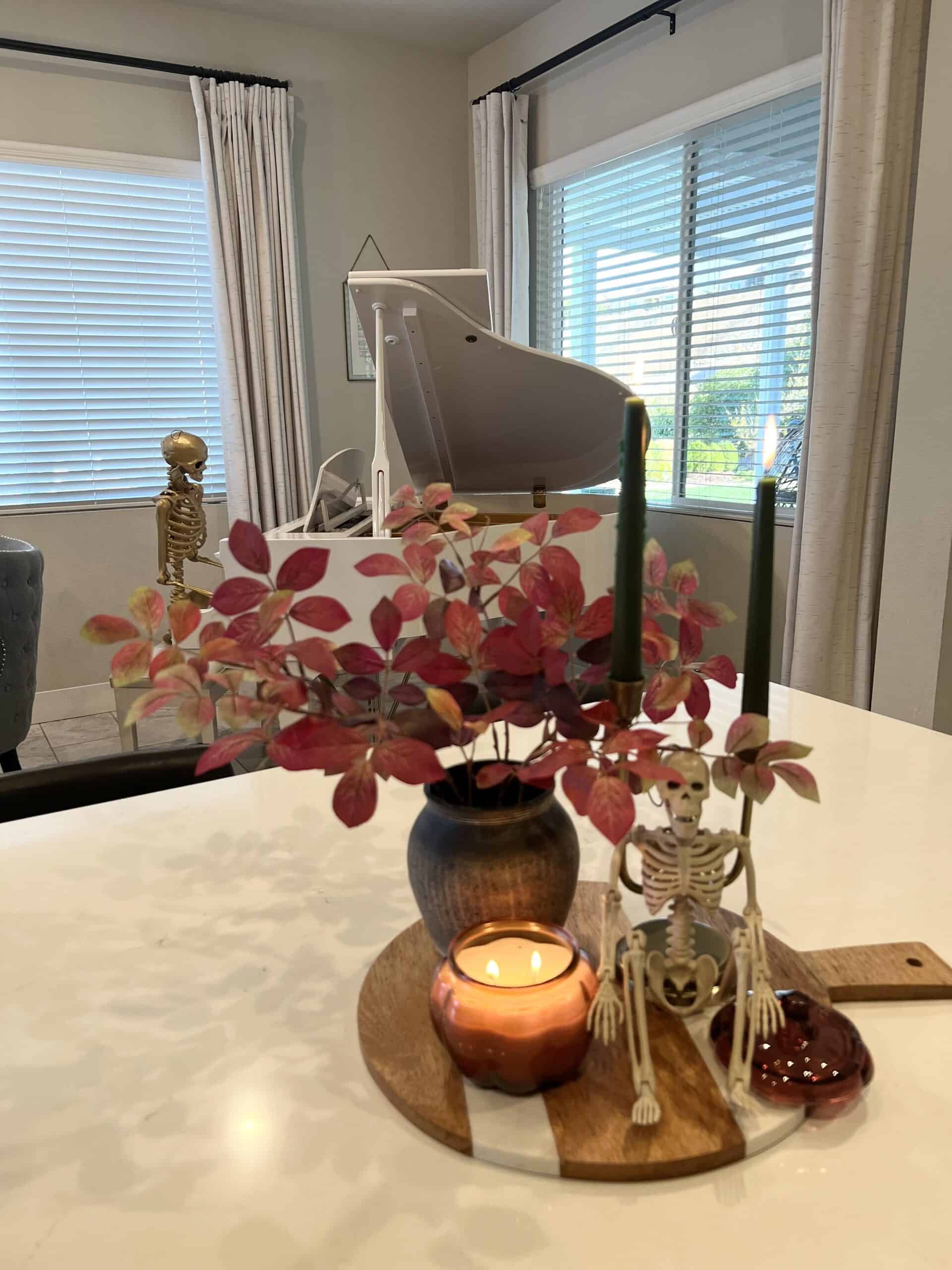 Do you see my little gold friend playing the piano in the background?
I shared an incredible 5-foot tall gold skeleton that I picked up recently on my Instagram and you all loved him, too. He's huge and one of my favorite decorations I've added this year. I don't think I've ever seen so many styles, colors and designs of skeletons. This is definitely the year of the skeleton!
View this post on Instagram
To shop the best full-size, poseable skeletons I've found this season, I've linked the best ones, like this amazing full-size new Pottery Barn skeleton that lights up!!

Halloween Makeup:
Are you looking for a great costume idea? Check out a post I collaborated on with my friend, Annie, where she shares four makeup looks that use regular makeup, including a skeleton, deer, giraffe and mermaid (and hopefully more looks soon).
****
Do you love decorating for fall and Halloween? I'll share more of our Halloween decor once I get all of it up. Follow me on Instagram to see it first.
Have a fabulous day,
E