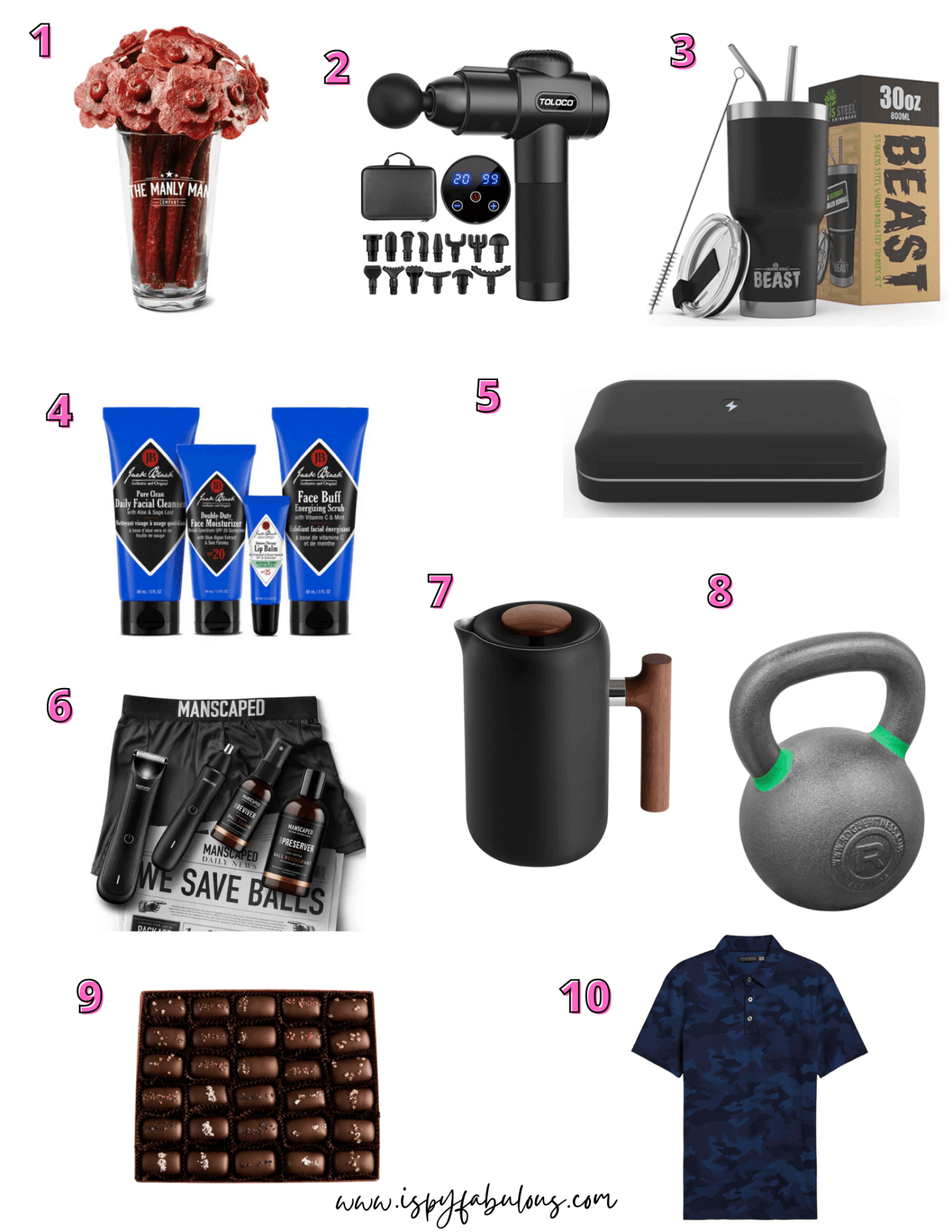 It's almost Father's Day, people! Are you ready? This year has been so weird, I feel like holidays and celebrations have been the only way I've been able to track the passage of time. So, I've put a little extra extra into finding really great, creative gifts for people and celebrating anything we can to make life a little more fun.
Father's Day is such a great opportunity to do something for all those guys in our lives that make a difference. In my opinion, this is not just for dads, but for any guy that you feel grateful for. Everybody appreciates being thanked – and even though guys can be difficult to shop for (especially the guy who has everything) – these gifts would be hard not to like!
In fact, many of these gifts I have already given guys who gave rave reviews and a couple of them are already here and ready for Father's Day gifting in a couple of weeks. Know that affiliate links are used, but only for brands that I know, use and love. Let's jump in!
10 Father's Day Gifts for the Guy Who Has Everything: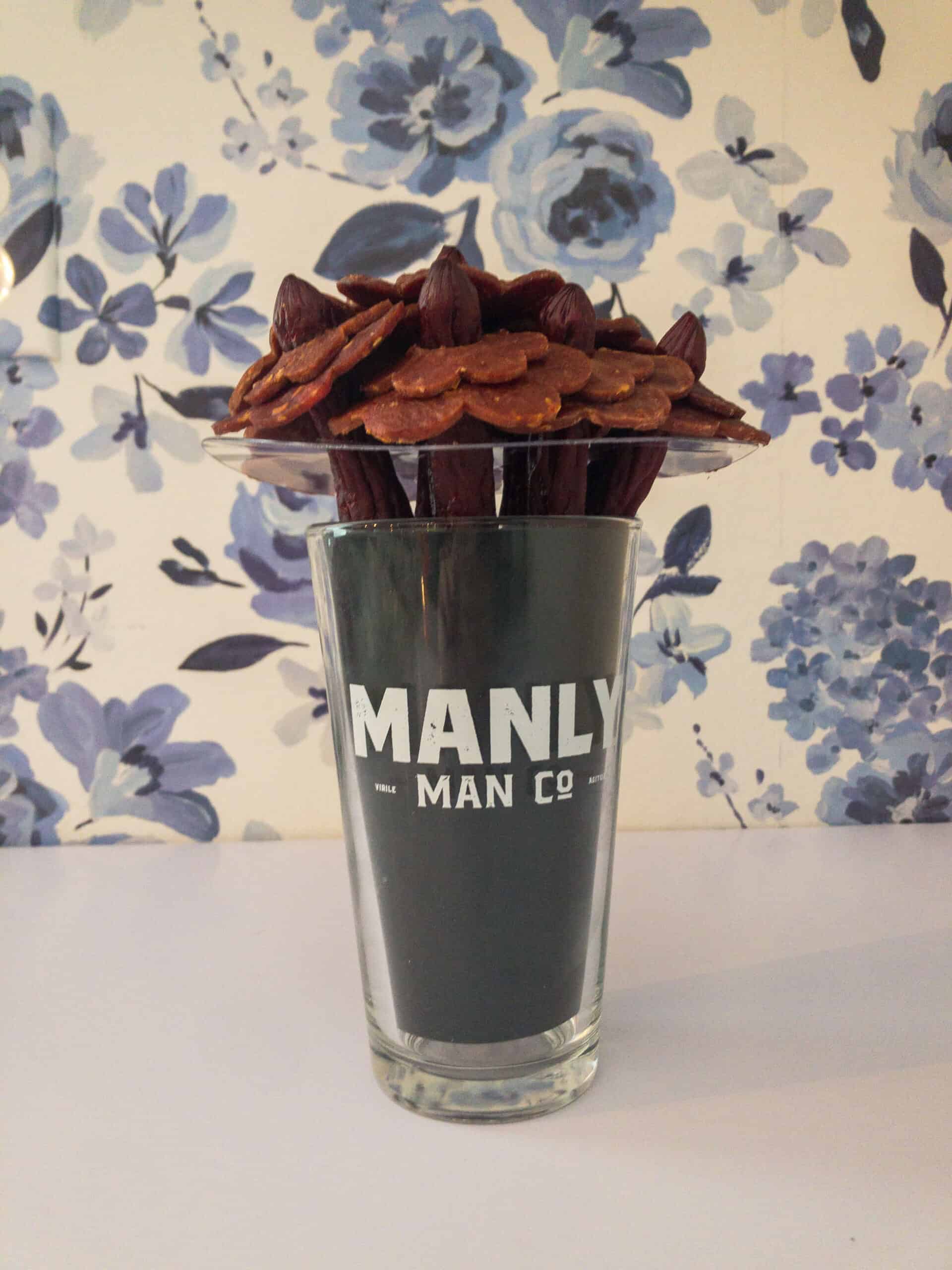 Okay, stop scrolling – this is the coolest gift of the year. I have this already for the big guy in the house and he is going to LOVE it. After all, women get flowers all the time, so why not give your favorite guy his own bouquet of edible flowers made of jerky?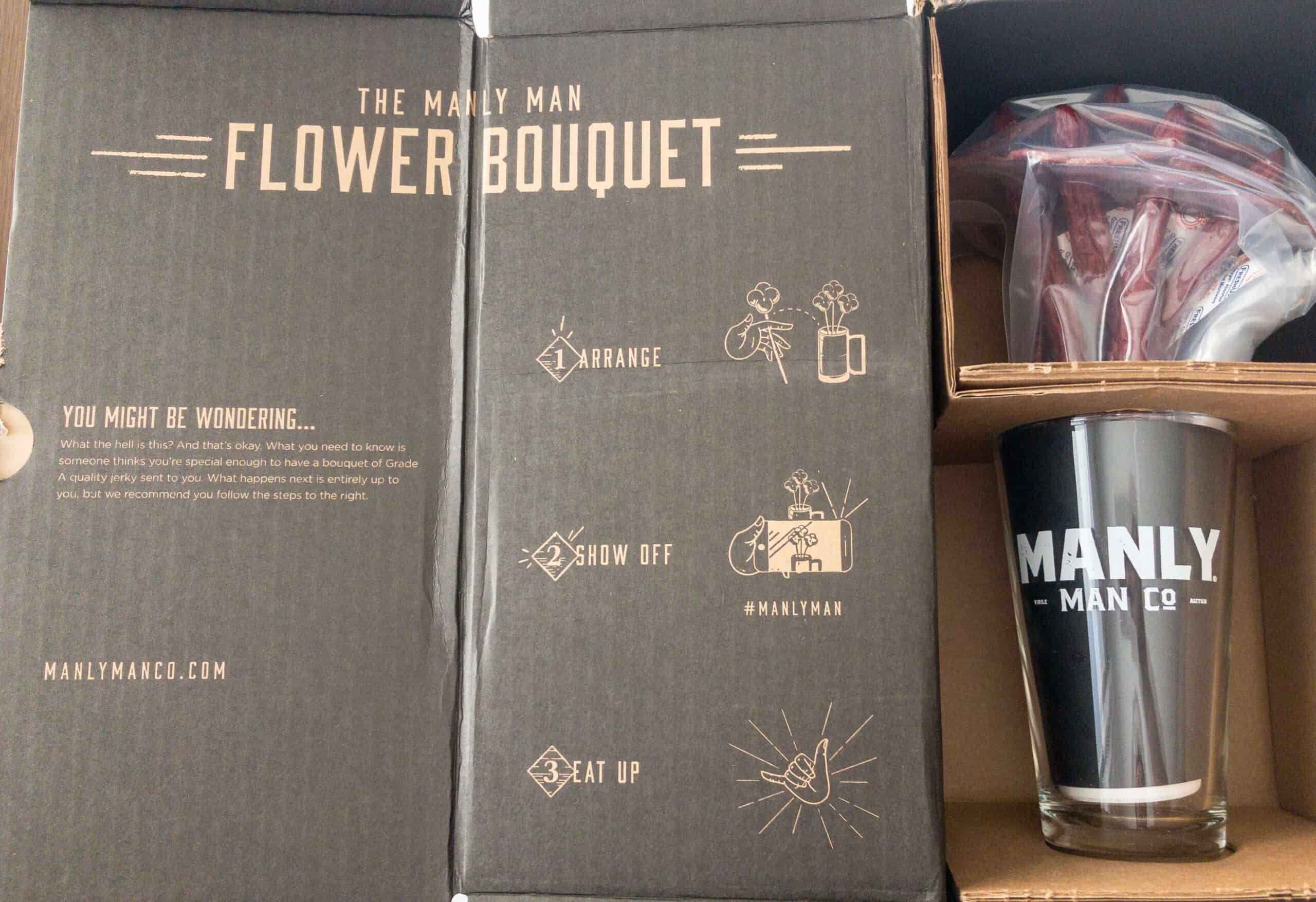 I also love how well this was packaged. It looks amazing – just like the picture – and the glass it comes in is super well-made. I think this is just one of those cool, unexpected gifts that will put a smile on any guy's face AND be something he will actually use and enjoy.
Yup, this is happening. Already added these to cart. Is it selfish that I'm excited to try this out myself? Sharing is caring!
I've been sharing a neck massager in my popular post on how to get rid of headaches for awhile, and while we still use and love that, I really like how convenient this massage gun is and also how specific you can get with targeting areas that really need to be worked out. I'm buying this for my brother who wears a heavy uniform and has gotten a lot of neck and shoulder pain over the years. Hoping this brings him some relief!
Okay, I bought this as a Christmas gift and it is still used every single day by the recipient. He LOVES it! It's really, really well made, generously sized, fits in the car cup holder, and keeps everything cold, cold, cold for a long time.
Plus, it's MANLY. I also loved how nicely it was packaged in the box. Perfect for wrapping and gifting. And, it's one of the more affordable options on the list! Yes! I really can't say enough about it.
Yup, guys need skincare, too. Sometimes, they really appreciate sets that seem tailored for me, like these super popular sets from Jack Black. And, if you grab it at Nordstrom, they'll offer gift-wrap which is amaaaazing for those people we care about who live far away. I love shopping Nordstrom when shipping somewhere I am not, so I can still give people that unwrapping experience we all love.
These are so good, my friends. I gave several of these as Christmas gifts and we have them, too. You just plop your phone in when you get home, let it do the work, you can even charge it while it's inside of it, and then voila! Sanitized phone.
Especially in these strange times we are living – sanitizing is the name of the game. Make it easy for all of your loved ones, with PhoneSoap.
Another Christmas gift that was a MAJOR hit. This is the man's grooming kit – with a sense of humor! The marketing here is absolute GENIUS, people. GENIUS. And, the products are really great. It's not just fluff on crappy stuff. Nope, this is really good quality and the guy who received it still uses it all the time and loves it.
You've got to check out all their options. Affordably priced, very well packaged for gifting, and super useful.
Learn more about Manscaper here.
This one is close to my heart for two reasons. First, I love coffee. Second, I had a sweet pup named Clara who passed a year ago. I feel Fellow honored her properly with this luxurious piece of kitchen art that also happens to brew delicious coffee.
Fellow just takes coffee essentials to the next level. From their top-of-the-line electric kettles and now this french press, they make stunning pieces of useful art that you can leave on your counter all the time.
The Clara would be an excellent gift for the coffee lover, especially since it's brand new, so they probably don't have it yet! Also, use code COOLBREWSUMMER to get 15% for a limited time! Woohoo!
I almost didn't include this one, because I was feeling a little burned that Rogue denied my affiliate request, especially since we are actual customers and love their products. But, I still think this deserves to be included – because we really do think their kettlebells are the best and would make a great gift!
These are just the best kettlebells you can buy. They're super, super well made and have a handle that is easier to use. Kettlebell workouts are so fast, easy, can be done in a small space and are VERY effective at strengthening and toning the body. A lot of people started doing them during quarantine, because kettlebells are also incredibly easy to store! If you're looking for a great at-home workout, check out these kettlebells.
Does your favorite guy have a sweet tooth? Listen to me: these are the absolute BEST salted caramels you will EVER buy. This place has a location in Carmel, CA., one of my favorite places to go, and every year on my birthday, we would grab a box of these and walk down to the beach and eat them while listening to the ocean. They use a variety of different salts to give each chocolate covered caramel a slightly different flavor and they are HEAVEN.
Seriously, even if it's just a gift for you, order these chocolates, pat yourself on the back for supporting a delicious small business and then TREAT YOURSELF.
So, this is one of those things that you can never have enough of and these are the best ones. The material they use for these is unmatched and they last a really, really long time. Just incredibly well made, plus they run a lot of deals, so you can often grab a couple for a great price.
I pick up a handful of these a year, especially when they're having sales like they are right now, because every guy loves them. They have different cuts and styles, so think about your guy's preference and shop true to size.
*******
What do you think? Have you started shopping for Father's Day gifts yet? Start early and get it done! These ideas should take care of any guy on your list.
If you need more ideas, I have even more. Check out these other posts with lots of great ideas in different price points.
Have a fabulous day,
E