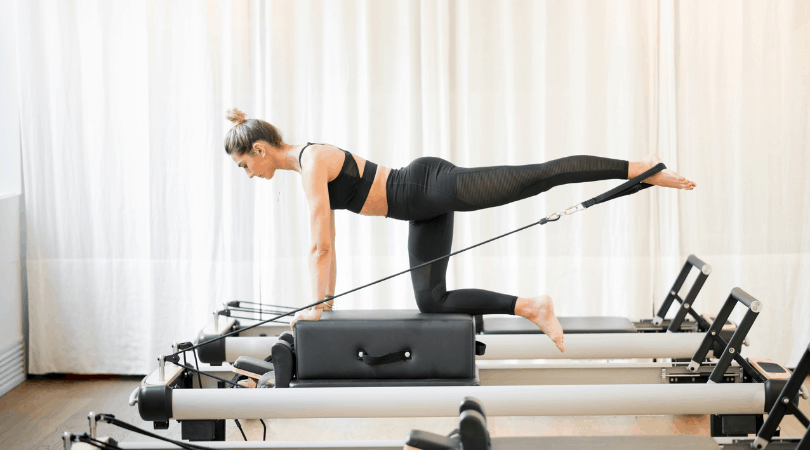 I have a confession to make: I'm addicted to buying workout leggings. I wasn't always this way; in fact, for many years, I barely owned any. Then, I started pilates two years ago and since then, my collection has grown and grown.
Plus, it seems like activewear companies have been popping up faster than ever – making it almost impossible to open Instagram without seeing an ad for another new activewear company with the world's best leggings.
So, since I go to pilates a few times a week (read more about that here)- I started going on the hunt for the perfect pair of pilates leggings.
Testing Workout Leggings
With so many options, it made sense that in the interest of research, I should try a lot of them. Like, a lot, a lot, a lot. And, I didn't just buy them to look at them or wear them around the house. No, no. I put them to the test. I wore them to pilates to see if they could survive the roll-down test. I washed and dried them, multiple times, to see how well-made they were (no hang-drying leggings for me!). And, I wore them while doing cardio to see if they made me want to pass out from over-heating.
The final 7 that have made this list are the ones that checked all the boxes – soft, well-fitting, well-made fabric that didn't roll down or make me super hot while working out. Bonus points for designs with pockets, fun styles and flattering fits. Because, let's be honest, you have to be in pretty sick shape to actually look good in super tight leggings. I am not model-sized and I've had a couple kids, so while I won't be giving you my weight or size, I will tell you if the brand fits true to size.
Also, while none of these brands have sponsored these posts, some of these are affiliate links or gifted products, but I am only sharing the leggings that I truly love and wear to pilates all the time.
7 Best Workout Leggings for Pilates: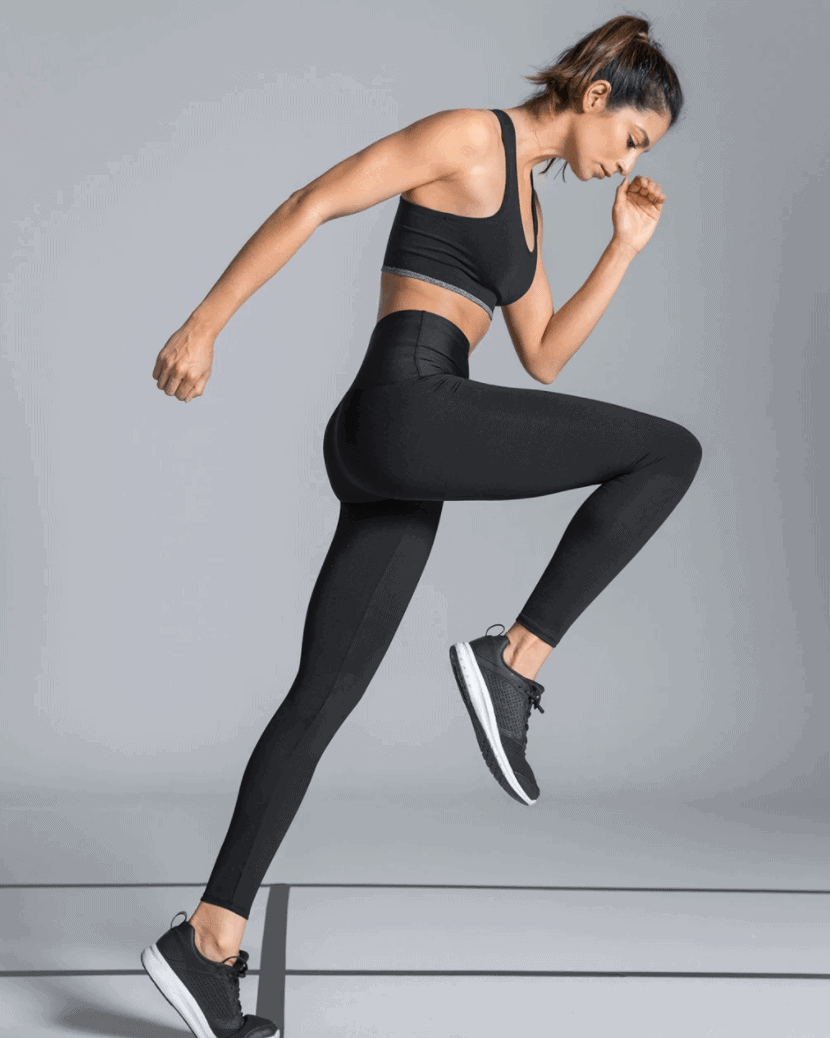 Oh wow, wow, wow. These leggings are good, ladies. I'll be honest, though, when I first took them out of the bag, I thought, "Yeah, there's no way these are going to fit." They looked like the size of a napkin. But, not only do they go on – and much easier than Spanx – but they look uh-maaaaaazing. Seriously, some of the ladies at Pilates even mentioned that I looked like I'd lost weight. #SCORE
And, even though these are a snug, thanks to the compression technology, they are still very comfortable to wear and workout in. I love the shiny material, too, which is very flattering for the curves. I did feel that these fit a teeny bit small, so if you're in between sizes, you may want to size up.
These are some of the only leggings on the list that I would feel comfortable wearing outside of the pilates studio, because they really are super flattering.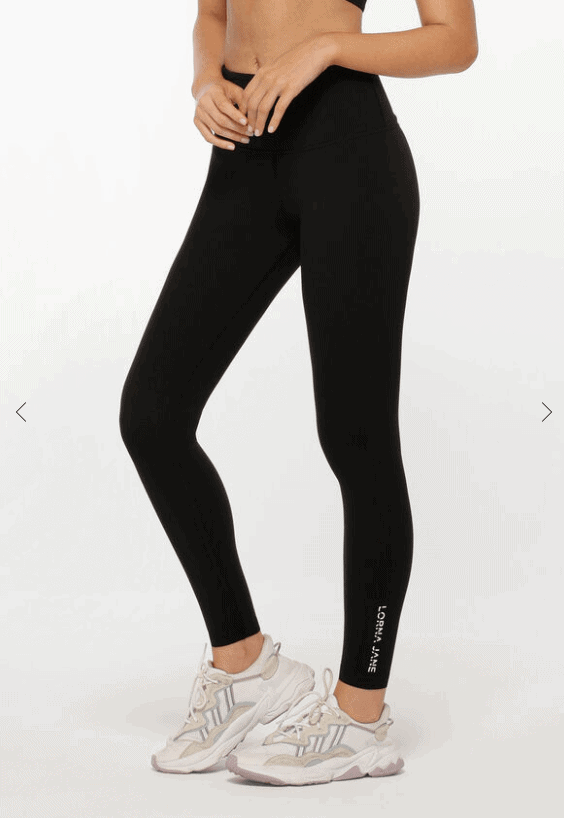 These are one of the leggings that lured me in from Instagram ads and I am so glad. They are made from the most buttery soft material of any leggings I have ever tried. They seriously feel so good on your skin. I also grabbed one of their sports bras and it's become my new favorite.
I did also grab the Amy Pocket leggings and love the pockets and design, but found them to fit a little bit tighter and have a bit more roll down, so if you're using the leggings for pilates – go with the Lotus and you will love them. I felt the Lotus also felt true to size perfectly.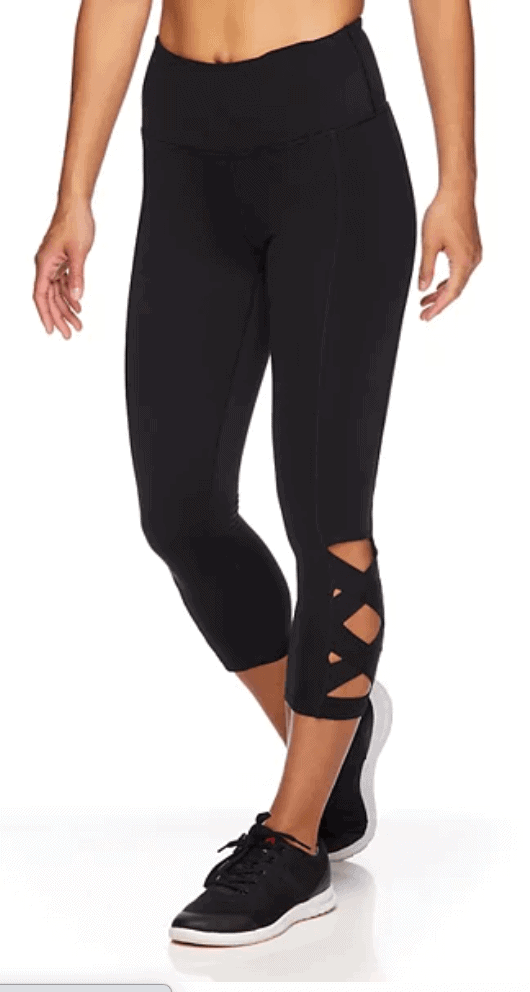 One of my all-time favorite legging lines is the affordable Gaiam collection from Kohl's. Several of my most worn pairs of leggings are Gaiam and even though they are starting to lose their shape/compression from use, I still keep wearing them.
I honestly can't believe how good they are for the price. I do find that the different designs have different fabrics and not all of them are as breathable as my favorites. But, the sizing seems to be very consistent. From the ones I have tried, most of the black ones are similar in fabric and are true to size, whereas the more designed materials are not the same.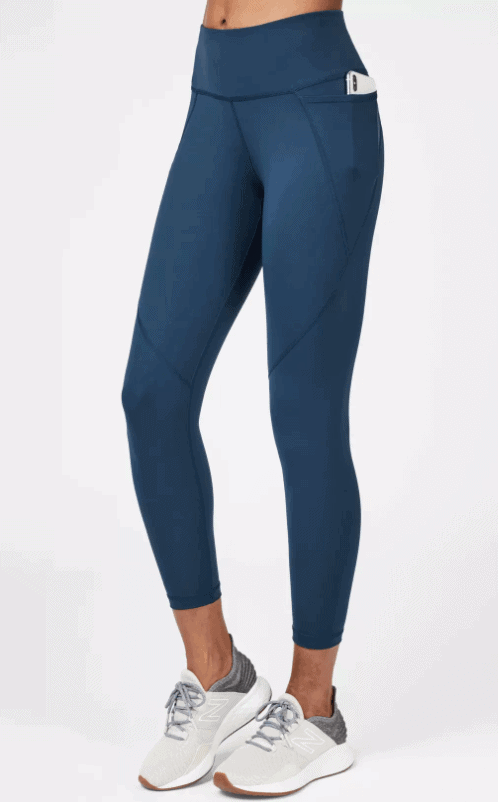 I picked up my first pair of Sweaty Betty leggings during a deep discount sale. I ordered a size up because I read online that they run a little small. That was false. I think Sweaty Betty might run the tiniest bit small, but you should go with your regular size, because they do stretch and form to your body, especially the more you wear them. If you size up, they'll get too loose.
I love the designs of these leggings. They make your booty like A++, I'm not even kidding you. And, the ones I picked up have ties on the waist. I seriously cannot understand why more leggings companies don't put the tie in the waist. It helps so much with activities like yoga and pilates where you are bending all over the place. The only downside is the pocket on the left side, which is just a little bit strange to me.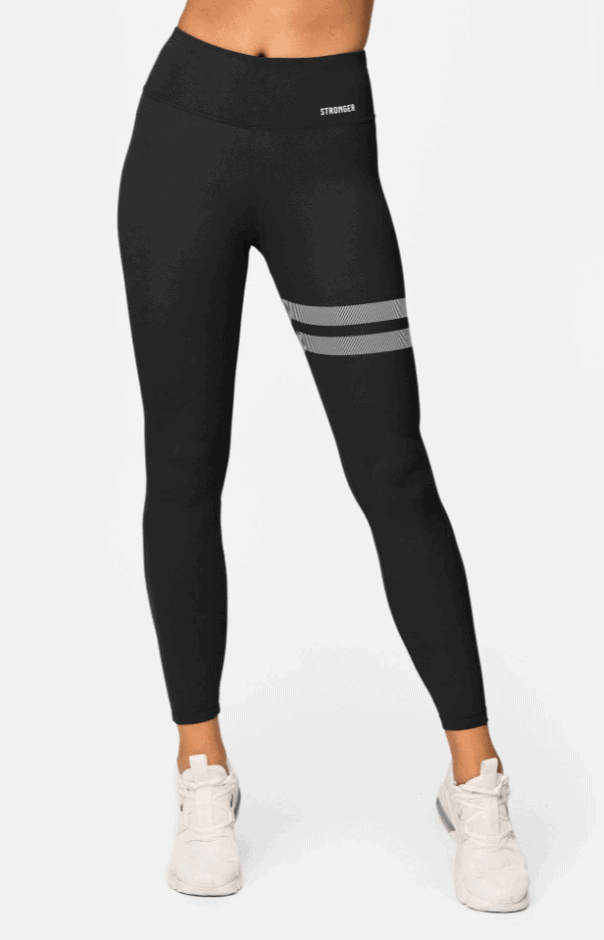 I adore Stronger leggings. They are so cool. They have such a strong, sexy vibe to them and they really know how to cut leggings to flatter a woman's shape. I find them to also be very comfortable, no matter what activity you're doing.
Most of them fit very true to size, but I have grabbed a couple pairs that fit a tiny bit tight. Still, I would recommend going for your normal size in leggings. The only downside to Stronger is when they use the white lining on the inside, so they're definitely squat proof, but you'll see that white lining show through a little when you're moving a lot. In pilates classes it's pretty dark, so I don't mind, but if I was working out in a gym, I might.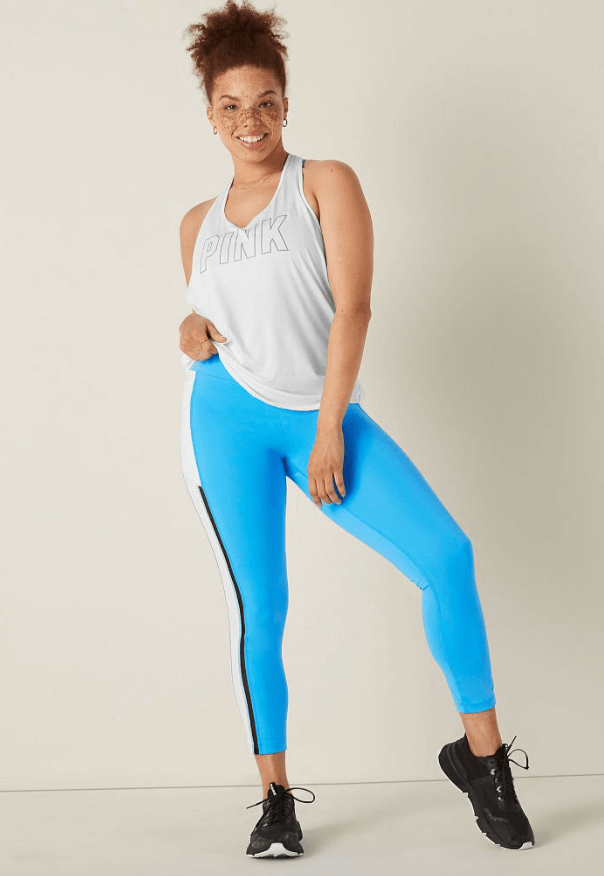 I'll admit that I didn't really have VS on my radar for activewear. But, I kept hearing how incredible their ultimate legging was and I had to try it for myself.
Let me tell you: I am impressed. These are incredibly soft with very flattering lines and they hold up well in workouts. I also think these fit true to size. I think if you are between sizes, though, size down, because I have a little bit of room. Also, they've updated the colors/designs since I got mine and I am loving the new additions. Might need to grab some more…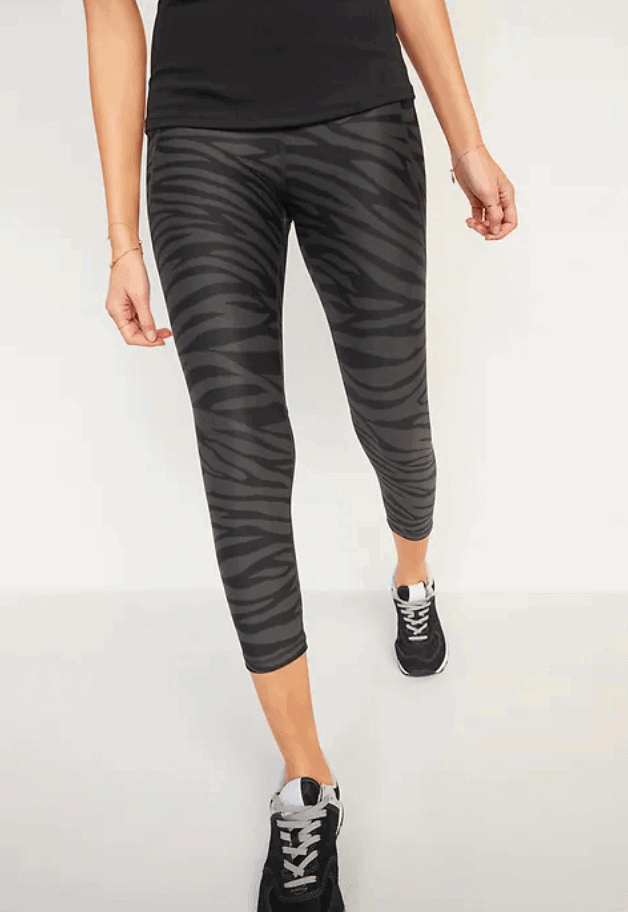 I recently grabbed these cool black zebra printed leggings and can't believe they're Old Navy! A good friend has raved about their leggings for awhile, so I'm not sure why I didn't try them sooner. These are a really solid option for a crazy good price. There was a little bit of roll down with some bridges, but definitely not as bad as some leggings not on this list.
The black zebra print is placed in a flattering way, which I appreciated, and the double pockets is awesome. I love pockets! The material is also really soft and feels great on your skin. I definitely think they're true to size, too. A great option if you're on a budget.
*****
There you have it! My top picks for the best workout leggings for yoga and pilates. If you're looking for more info on pilates and why I think it's an awesome workout, check out these posts:
Which leggings are your favorite? Share it in the comments below!
Have a fabulous day,
E