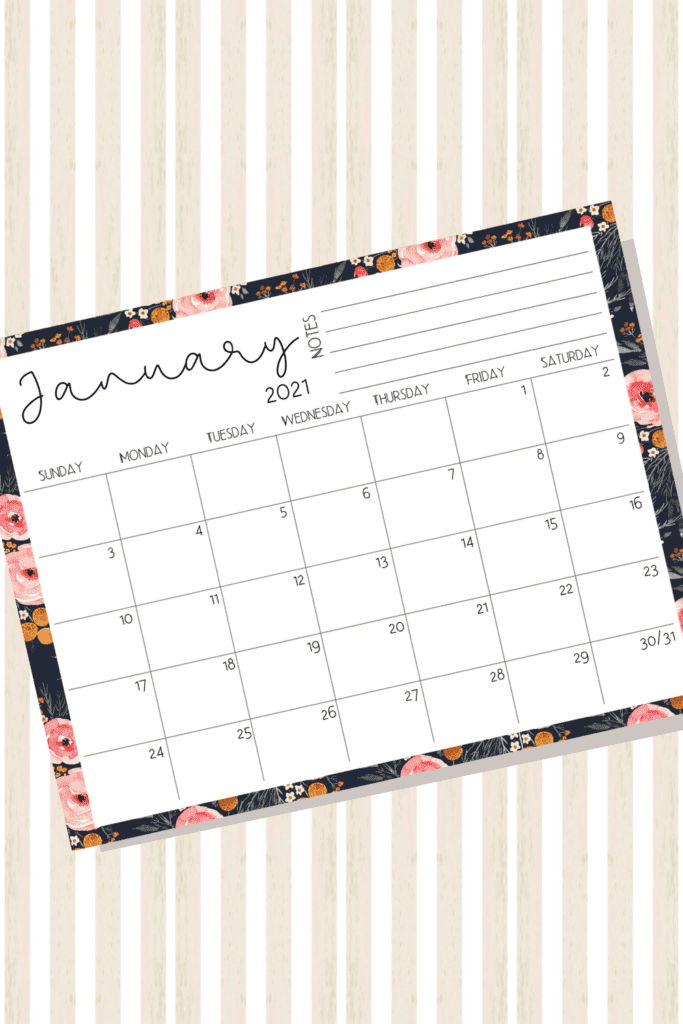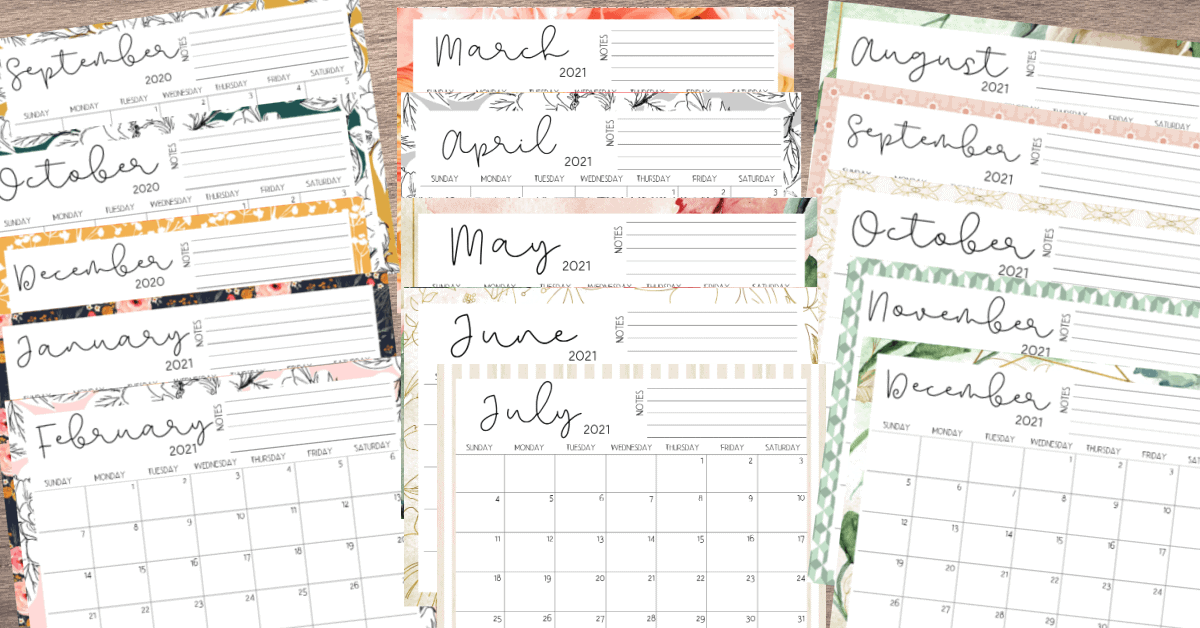 Kids are going back to schools and calendars are coming back out. Time to keep track of all the things – especially if you're balancing homeschool, work, regular home life, etc.
I feel you.
I love printable calendars because if something spills on them or things really change or I just want multiple copies – I can print more. Easy.
Printable Monthly Calendars:
This calendar is designed to go from September 2020 to December 2021, 16 months total. I figure, most of us didn't really use a 2020 calendar yet – so now is our big chance. And who wants to buy another one in 4 months? Not me.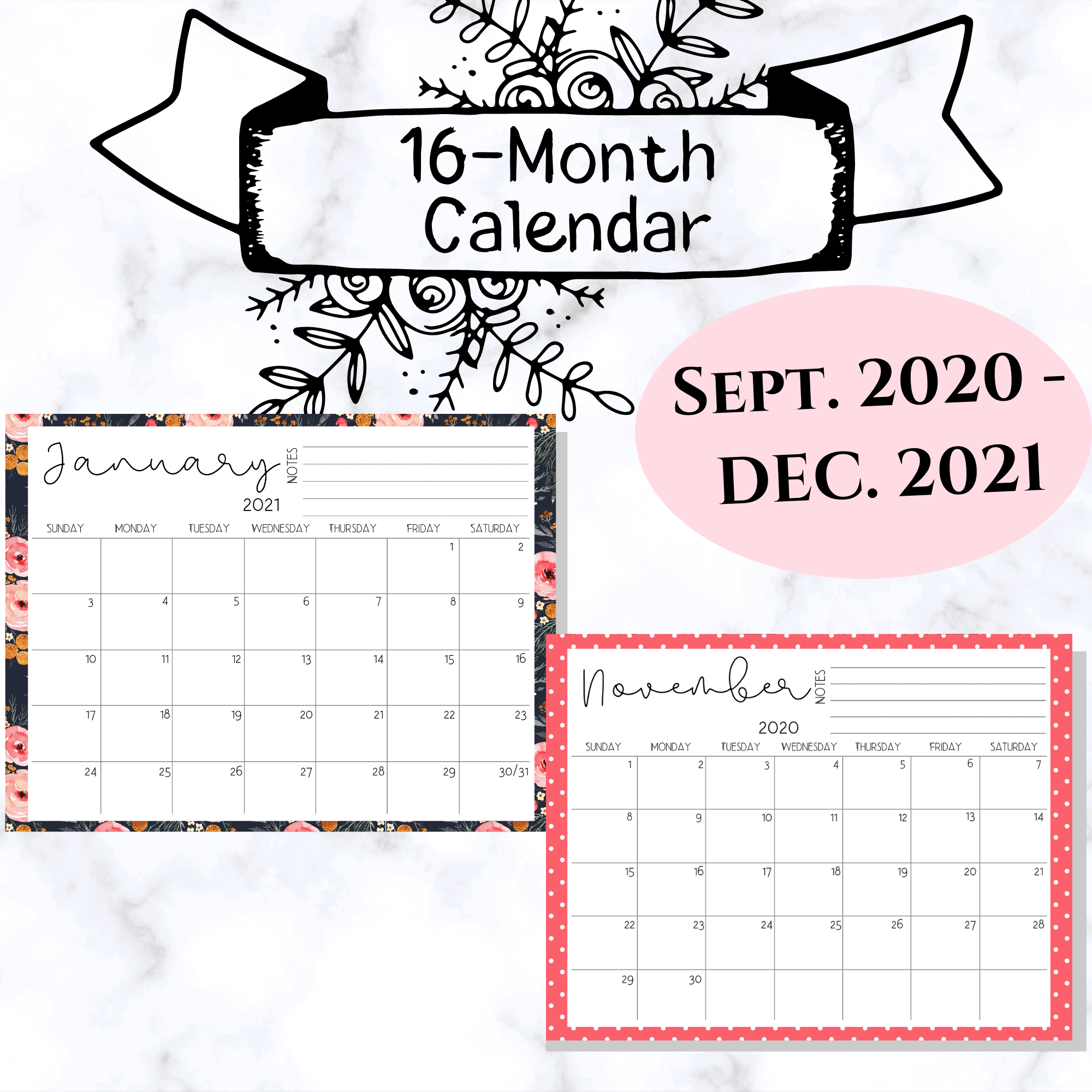 Every month has a unique design, from feminine florals to fun polka dots, all within a sweet color palette. I'll admit this one is my favorite.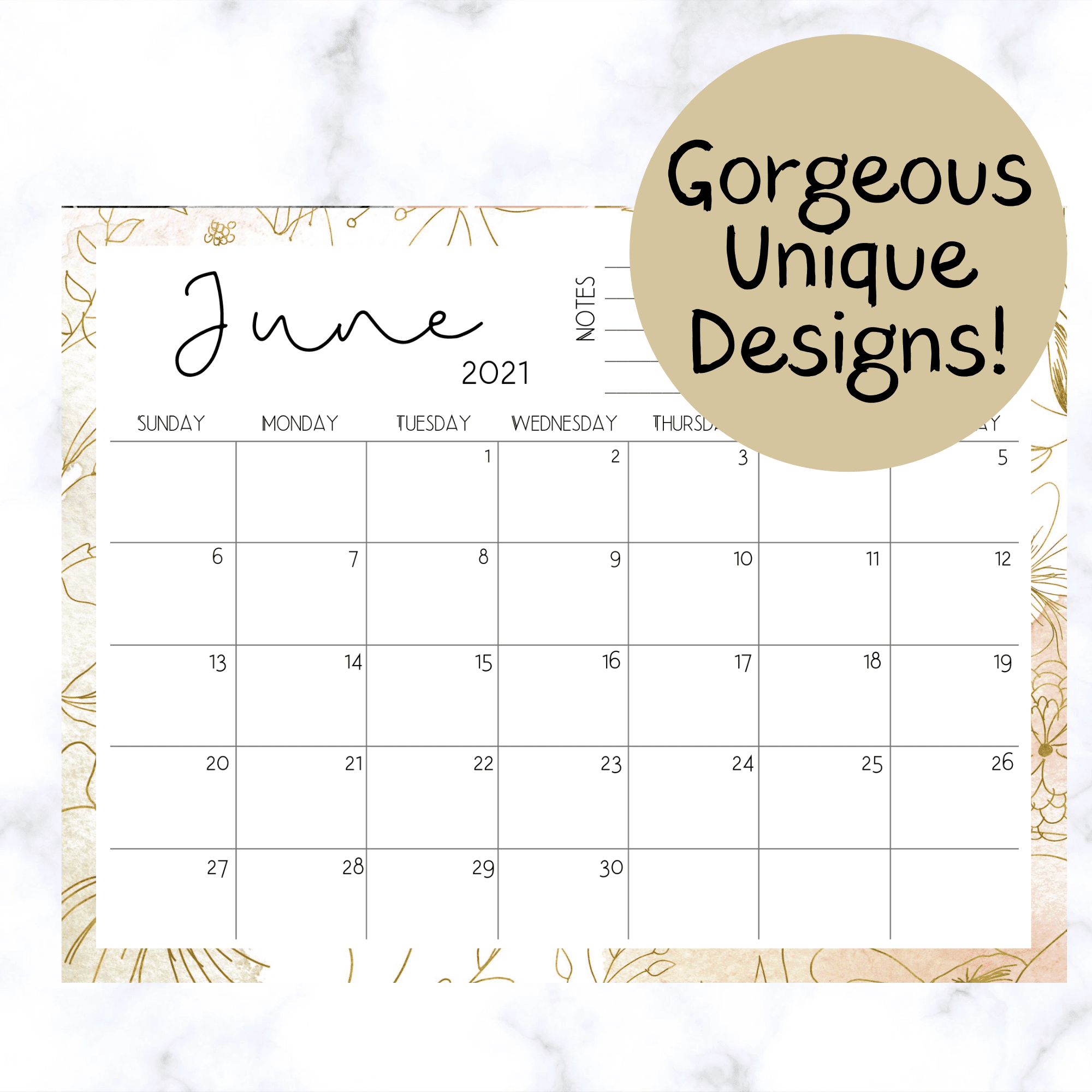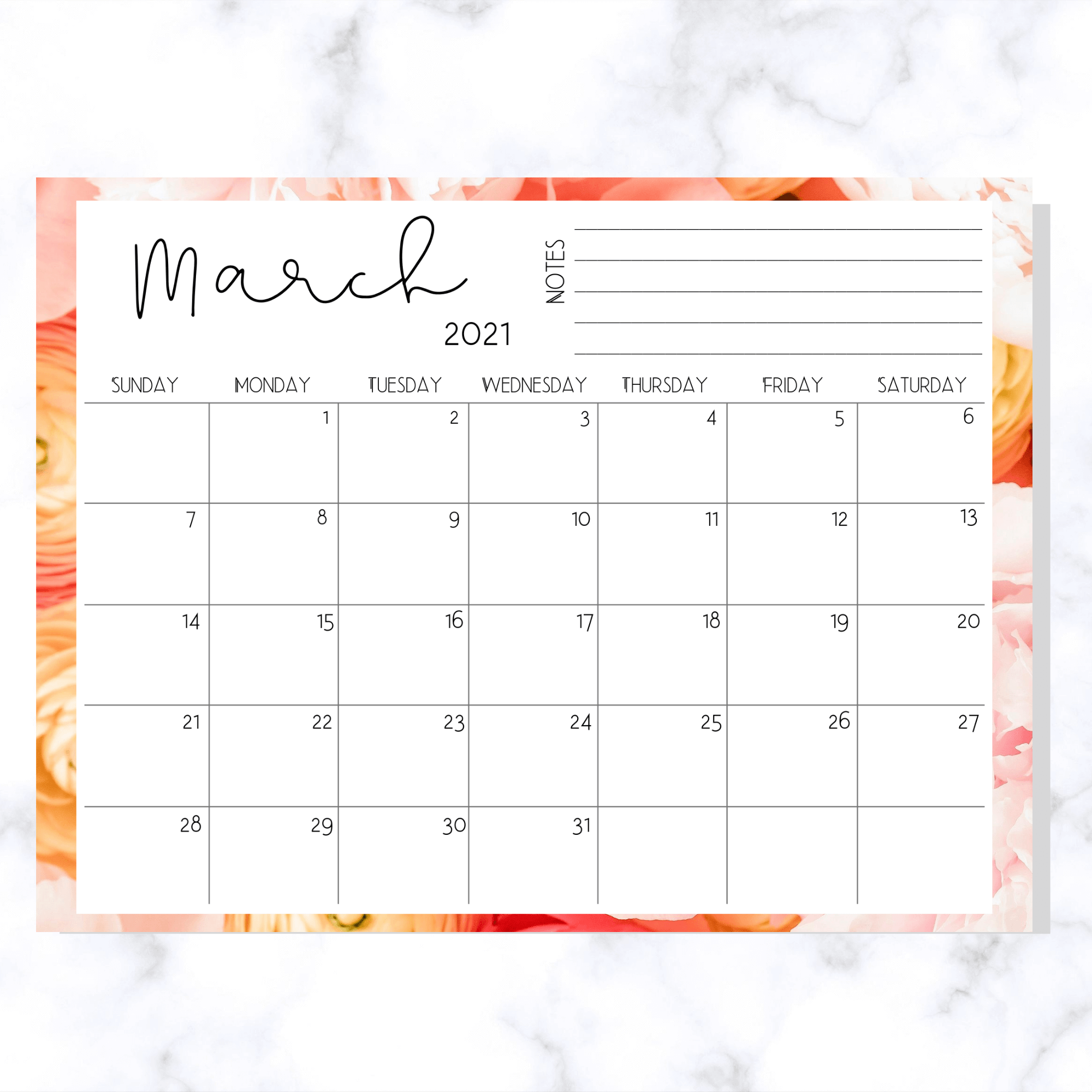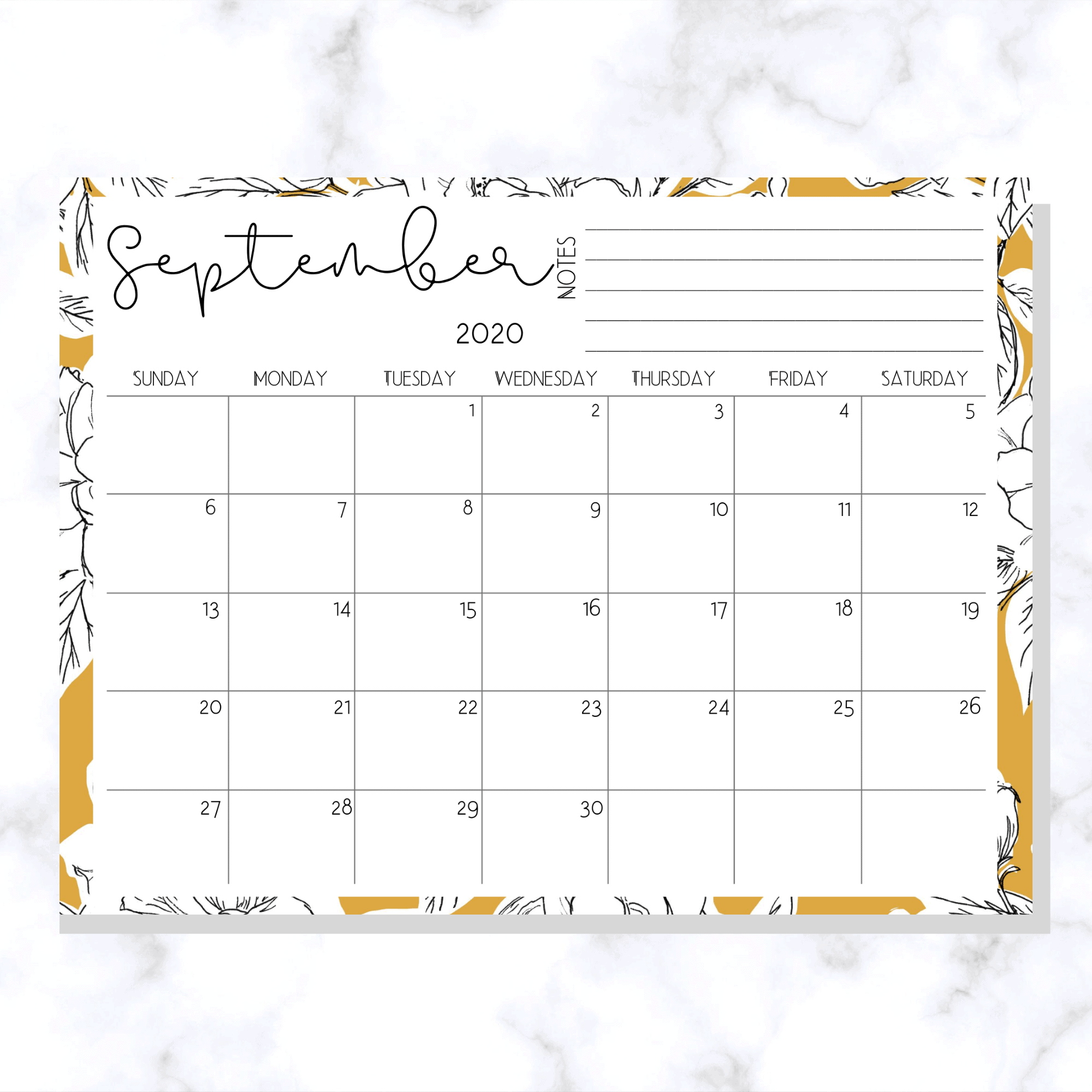 There's also space for notes at the top of each to track anything you don't want to forget. To learn more, just click on any of the pictures and you'll go straight to the shop. Or, you can just click here.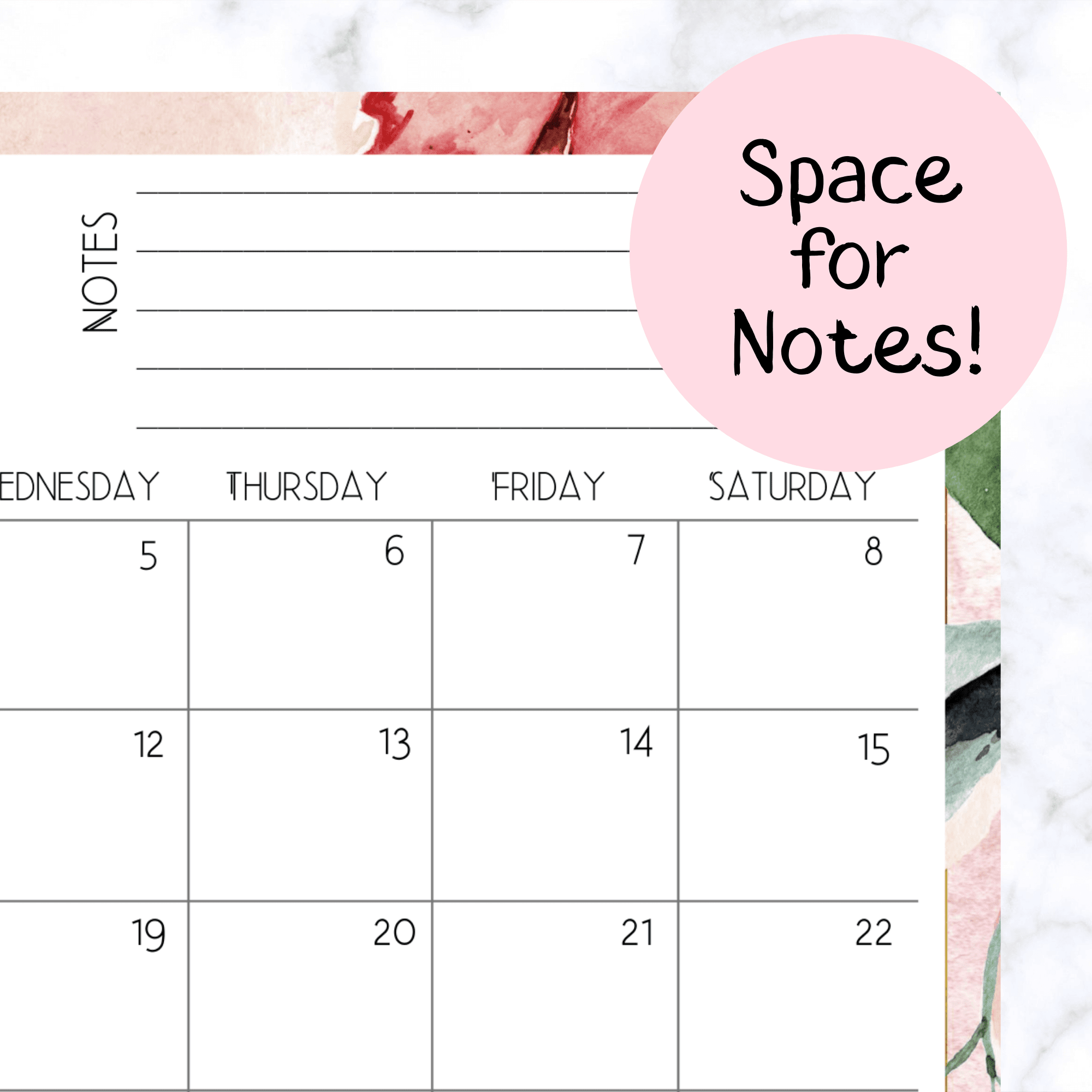 There are some other planners and calendars, too, if you're looking for something different. You do you, booboo.
Thanks for being here. I hope you find a system and schedule that makes this strange experience we are all in a little easier.
If you'd like to see how we are preparing to homeschool, check out this post with our ideas.
Have a fabulous day,
E