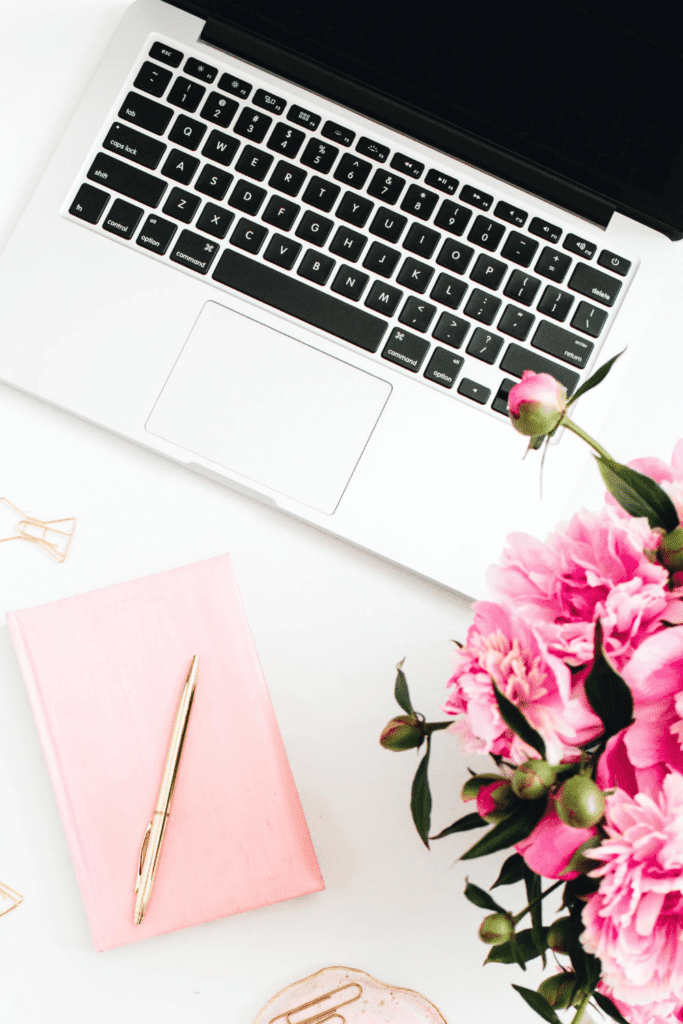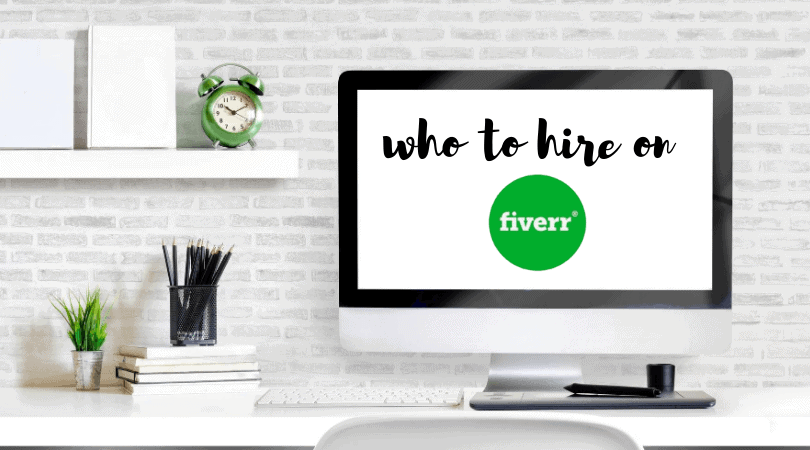 I have to admit that I was a little late to the Fiverr game. I kept hearing about how affordable it was to outsource small business tasks to people on Fiverr, but every time I tried to use the platform I felt stumped. I couldn't seem to figure out how to find the right people and get something done.
But, as my blog continued to grow and I have continued to run my successful freelance writing business, I needed to find affordable ways to outsource blog and business tasks so I didn't run myself into the ground.
Correction: continue to run myself into the ground.
So, today I thought I would lend a hand to anyone who has considered using Fiverr or has used Fiverr unsuccessfully in the past an share how I use Fiverr and who I recommend. Plus, if you decide to sign up to try Fiverr with my link, you'll get 20% off your first order!
For those new to Fiverr, it's a platform that allows freelancers from all over the world to offer very niche tasks, called "gigs" for a super affordable price.
Once you've agreed on a gig with a designer, you'll pay for the job in advance – but the funds are not released to the designer until successful completion of the job. So, the money is sort of held in limbo until it's finished – so I have actually found Fiverr designers to be some of the fastest, most motivated, freelancers that I have worked with from any platform I have tried.
You do pay a $2.00 handling fee on top of your gig price, so prepare for that. And, after you have accepted a gig as completed, you are expected to tip. The lowest tip amount is $5 and you will also pay a $2.00 handling fee on the tip.
So, let's say you choose a gig that is $10. You'll pay $12 to get the gig started and then another $7 in tip/handling fees after it's completed – making that $10 gig actually – almost $20.
Now, if you're in the U.S., paying $20 for a custom graphic design gig of any kind is an absolutely phenomenal deal and well worth it. But, the first time you use Fiverr, those surprise fees can catch you off guard.
Ways To Outsource Using Fiverr: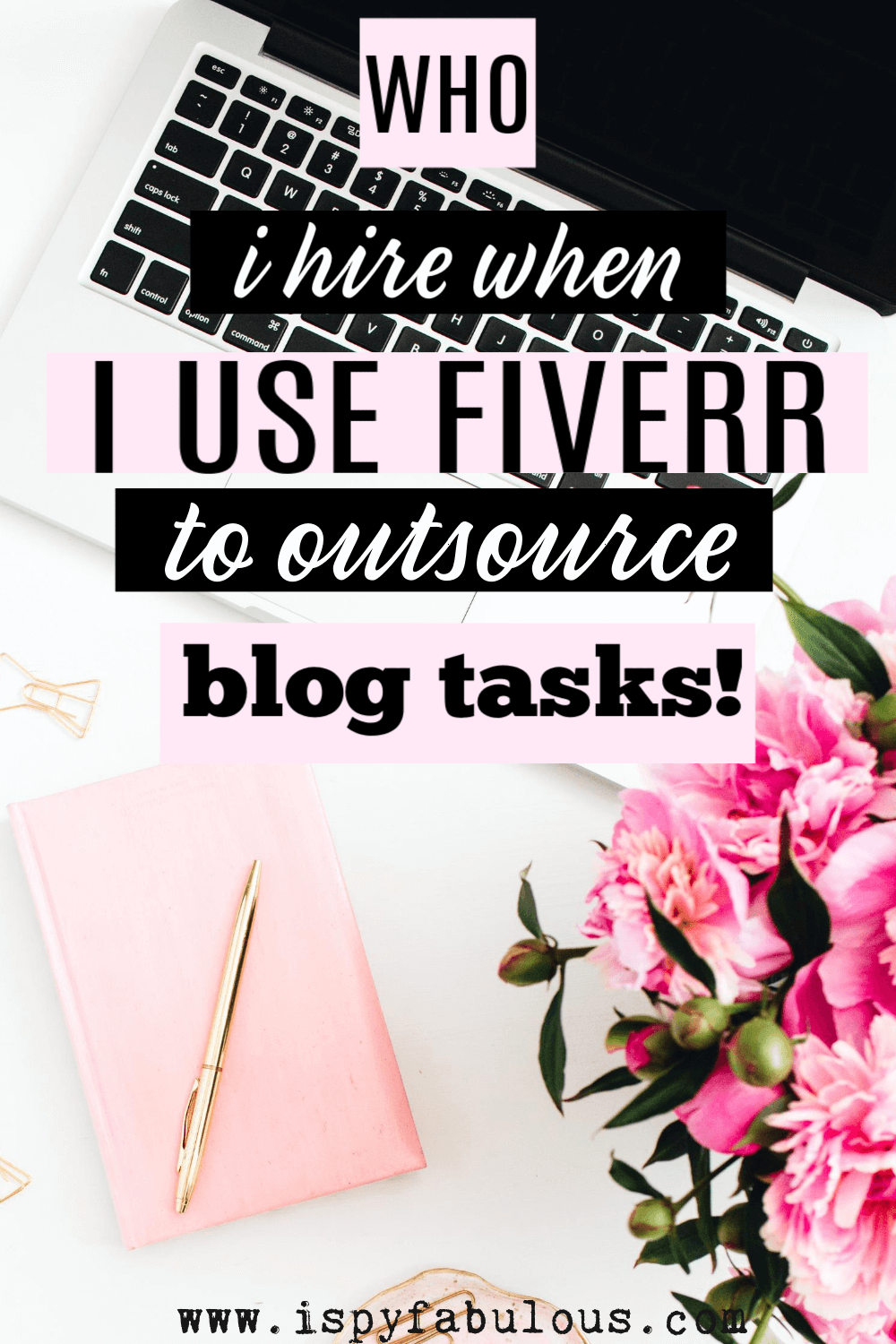 There are tons of services you can hire out to freelancers on Fiverr. Here are just a few of the ways I use Fiverr to outsource cheaply and quickly:
YouTube video intro animation
Printables I offer for free on the blog or occasionally sell
Formatting for KDP ebooks
Printables such as weekly schedules
Children's worksheets and activities
Logos
Turning blog posts into videos
Infographics
and much more!
Tips for Hiring a Designer on Fiverr:
When I am looking for a designer, I go through a series of steps:
Search for what I need and "like" any designers who may be a good fit, by clicking the heart icon, so I don't have to go back and find them later.
Always read reviews for the designers
Reach out to 3-5 designers with details of the gig
See what their responses are like and who I feel is the best fit for the job
Discuss the gig until we both feel comfortable and then pay for the gig
Communicate clearly, kindly and quickly when sent content
When work is finished, I accept the work, thank them and pay a tip
Write your final review for Fiverr
Now, because these are such affordable gigs, you have to expect that these jobs will not go back and forth endlessly. If the job is not right after a few revisions, I usually just pay it and move on. I want to be respectful of the price. That doesn't mean I will recommend that particular designer or work with them again, but I never stiff a designer on Fiverr. I have used Fiverr designers for probably 15-20 projects now and only one time have I paid for something that I wasn't really happy with.
Also, depending on where you are in the world and where the designer is, there can be a language barrier. You'll have to decide if you feel they are understanding what you want prior to paying for the gig. This is the point of communicating with the designer prior to paying for a gig. I never buy a gig before emailing with the designer first.
Who I Recommend on Fiverr:
This is the meat – the real real. These are the designers I have used and highly recommend on Fiverr. I know some people keep this kind of thing a secret, but honestly, I don't have enough work to keep any of these designers full-time, so I am happy to recommend them and hopefully create a win win scenario for you and them.
For me, I come prepared. I have sketches, specific language, inspirational images, or whatever else I need short of designing it myself, so that the project can go as smoothly as possible.
1. Calendars, Planners & Charts:
I have had 3 different printables created by my favorite designer – Millysa. Two of these were weekly to-do lists and one was a highly detailed hospital bag checklist.
I love this designer. She is fast, kind, talented and really listens to what you want. Her creations were far better than what I could have done myself and better than what I imagined.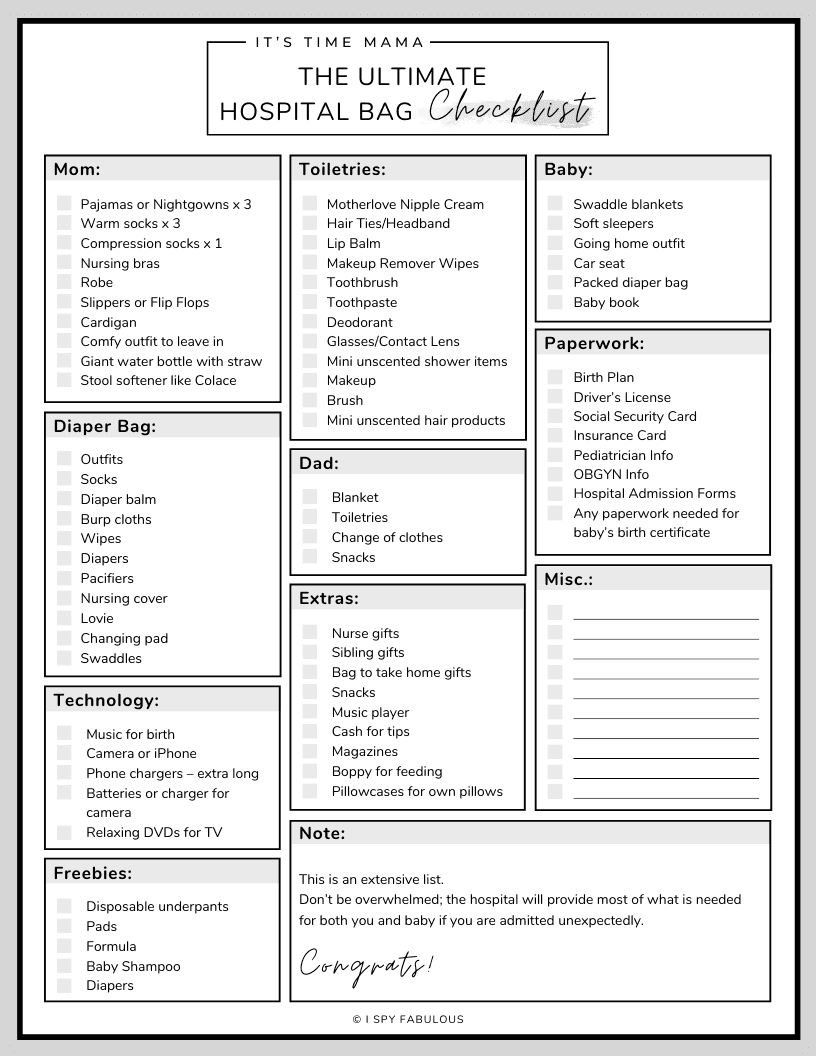 2. Children's Printables & Activities:
I've used 3 different designers for children's printables and recommend them all. I design a lot of my printables myself, but sometimes, I need to outsource so I can get more done faster.
I worked with GraphicExpert30 for some holiday printables that turned out great. They respond super fast and work with you until it's right. These letters to santa printables have been downloaded thousands of times, so I consider that a big success. After, I went back and worked with them on these Easter activity worksheets a few months later.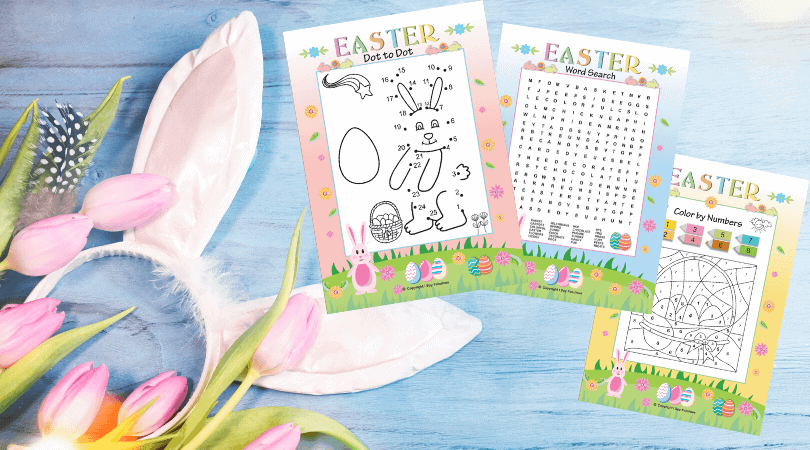 For some holiday word search printables, I worked with Nilucreations. I had her do the pumpkin shaped word search and then I finished designing the rest of the printable. She was very kind and responsive as well. There's a little bit more of a language barrier here, but I still enjoyed working with her and would happily hire her again.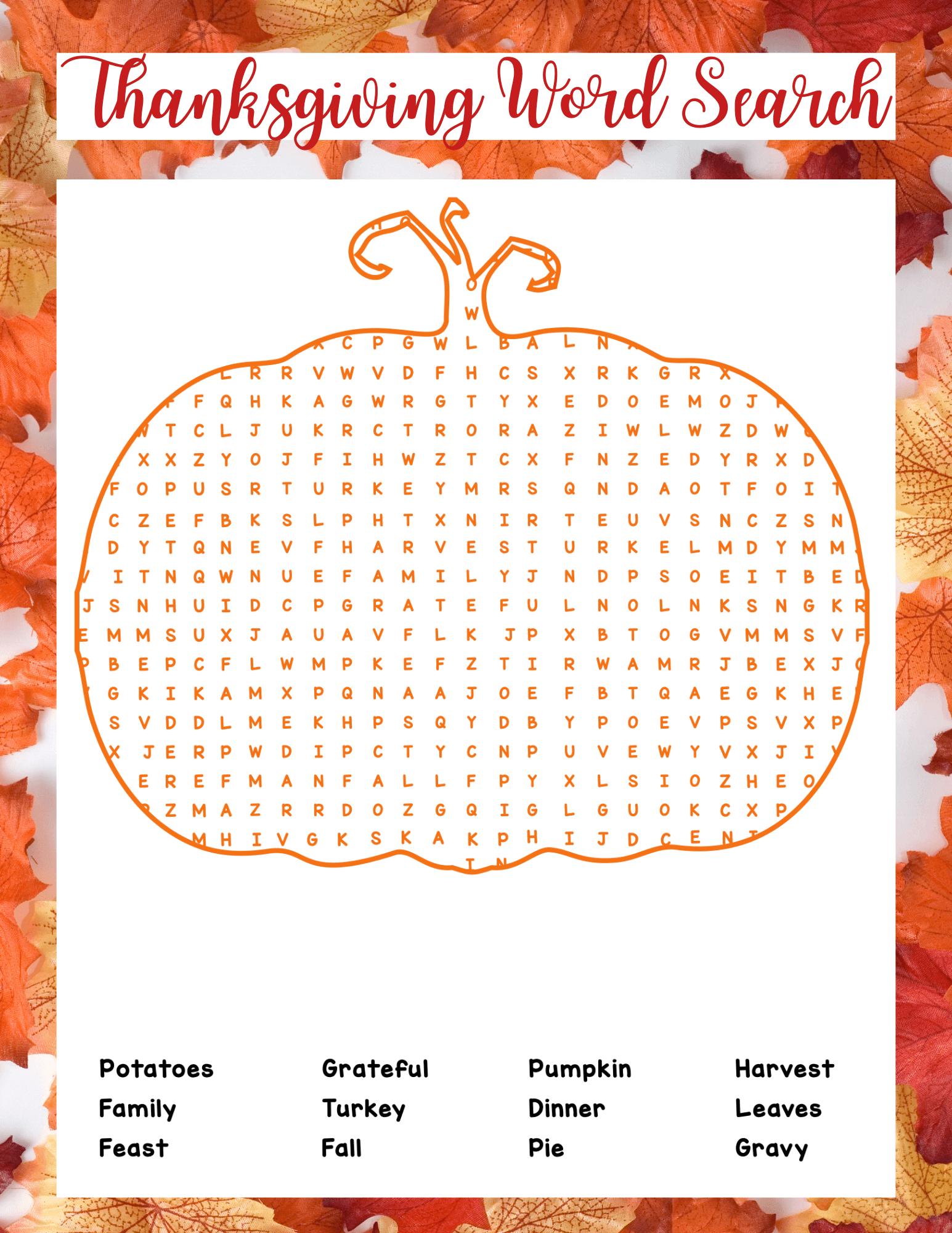 Lastly, I recently worked with a new designer, AndrewSingson for some tracing worksheets that I could never have designed myself. I am so happy with the work (that I'll share on the blog soon) that I am already working on our next project.
3. YouTube Video Intro Animation on Fiverr:
This was a fun project for me. I started a YouTube channel to share videos made for the blog and wanted a cool video intro. The designer, Sempiternall, was so enthusiastic and so talented.
Of all the projects I've done on Fiverr, this was the most expensive and also took the most time. The result is very cool and I love it. Here's a video using the intro so you can see it:
4. Blog Post to Video on Fiverr:
In my effort to increase my video channel and how many videos I can offer on my site, I hired a designer, Rashmi-S, who converts blog posts into videos. She will do this work completely for you if you like or you can send a script.
For one video, I condensed the blog post into a usable script and the turnaround time was incredible. I loved the video and had only a few changes.
For the second video, I just sent a blog post link and let her take it from there. That version needed more edits, but the end result was still fabulous.
I would absolutely hire her again. I will write the scripts for her moving forward because I feel I have a better idea of what I want in the video and it cuts down on editing. I feel this is a win win for both me and the designer.
I still can't believe I was able to get really great videos made for $25 that look like this:
5. Kindle Ebook Conversion on Fiverr:
I have a few books on Kindle now! For one of my books, I had it in a workbook format, but wanted to offer an ebook version as well. So, I hired a designer, Sanyam007, on Fiverr to convert it for me and – easy peasy – it was ready to go and up for sale on Amazon in no time.
Highly recommend Sanyam007 for ebook conversions.
*****
I hope these recommendations help you on your quest to outsource small business tasks on Fiverr! I know that I wish I had a list like this when I started using Fiverr.
Know that if you've used Fiverr before and it wasn't a great experience, don't write them off! There are so many designers all over the world that will be thrilled to work with you. Because they are offering their gigs for such an affordable price, please have very clear ideas of what you wanting, examples and pictures from the internet for inspiration, and be respectful of revisions. With these tips, I've been able to receive all 5-star reviews from designers, because – guess what – they get to review the buyer, too!
After all, fair is fair 🙂
Due to these positive reviews, I get very fast responses from designers when I reach out and they are usually very excited to work with me.
If you are looking for more small business tips – check out these posts:
If you have any questions, let me know!
Have a fabulous day,
E