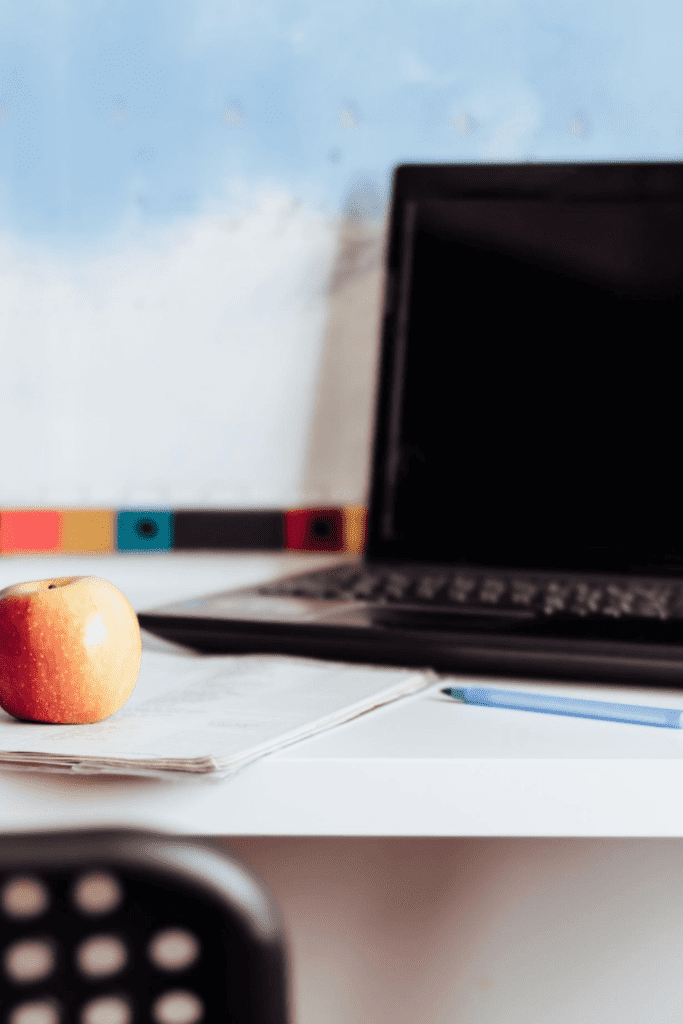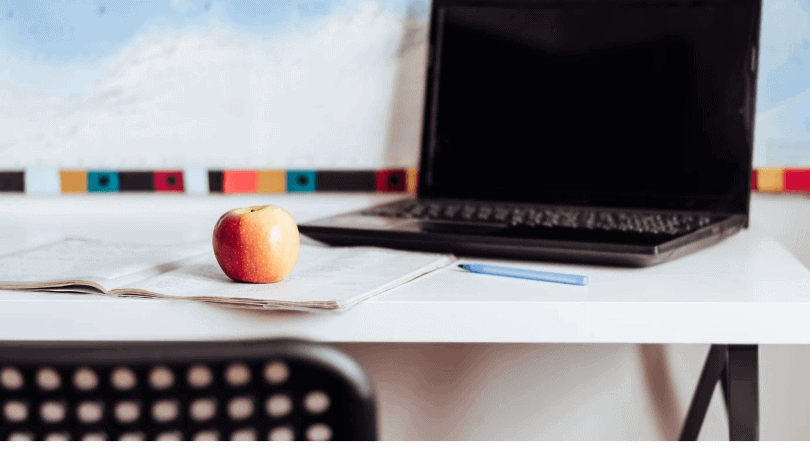 The school year is coming – ready or not! For many of us, this year will look a lot different than in the past. For us, we will be distance learning as well – and we opted for a local homeschool charter, because our distance learning option wasn't a fit for our family.
That being said, we have a lot of prep work to do to get a space ready for a whole school year of learning from home!
My cousin lives nearby and is distance learning with her school. We have been working together to create a system that will fit for both of our families. We figure – two heads are better than one when it comes to creating a (hopefully) smooth, organized distance learning program that will be successful.
Organizing Your New Homeschool:
I know from teaching that routines and cues are very important to establishing norms. With the right ones set up from the start, it only takes a couple of weeks for things to run smoothly – almost on their own in some instances. Careful planning is worth it, believe me!
For that, I wanted to make sure that there are a few things that we do to cue the start of school and of school each day. Whether this is on a school district learning program or your own homeschool, these strategies can work!
So, here are some things both my cousin and I picked up to help establish a learning environment with some organization and structure.
For her, she'll be using this with 4 kids in an apartment and we'll be using this with 1 (2 when my preschooler joins in) in my home office, so these ideas are definitely small-space friendly!
What To Get for Distance Learning: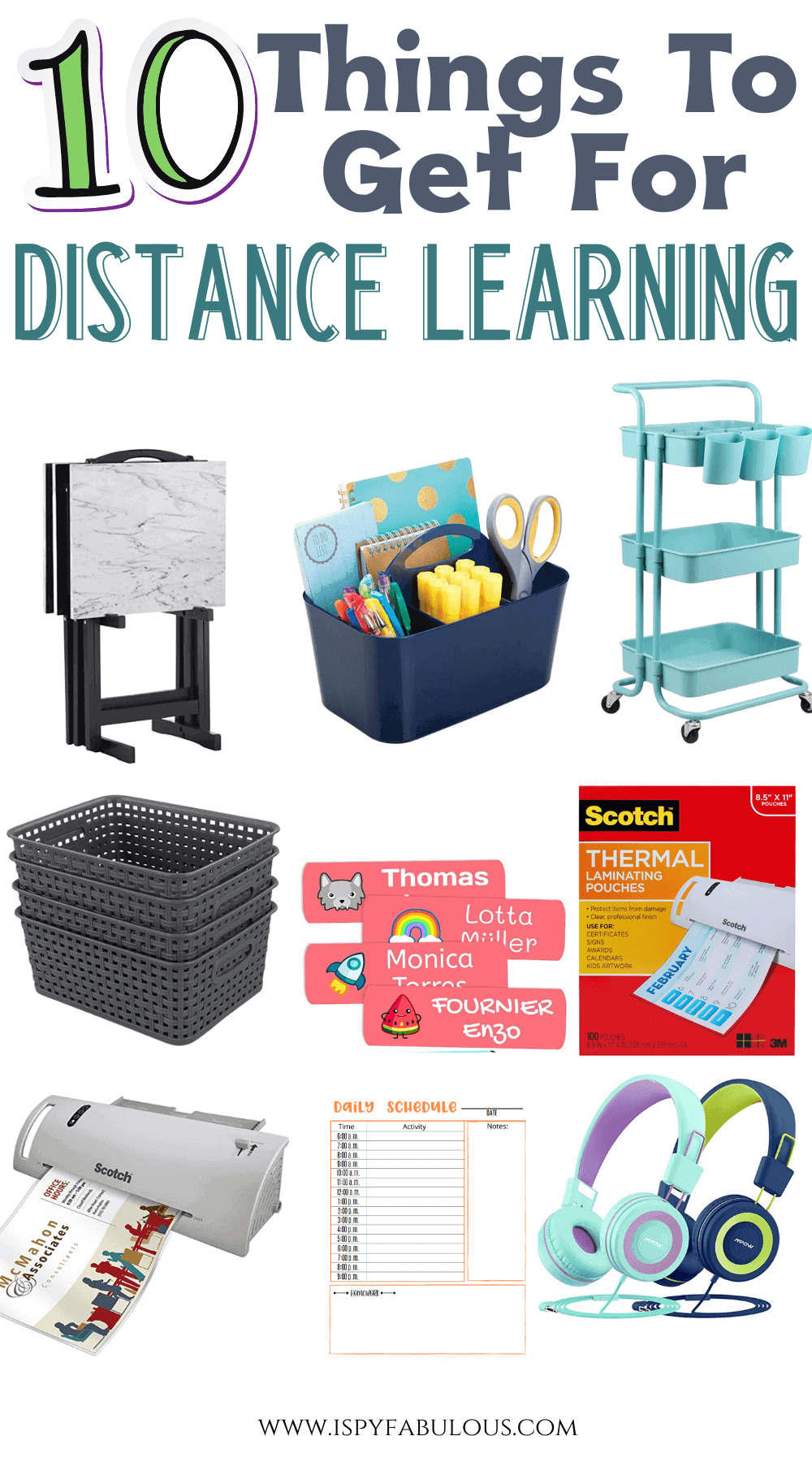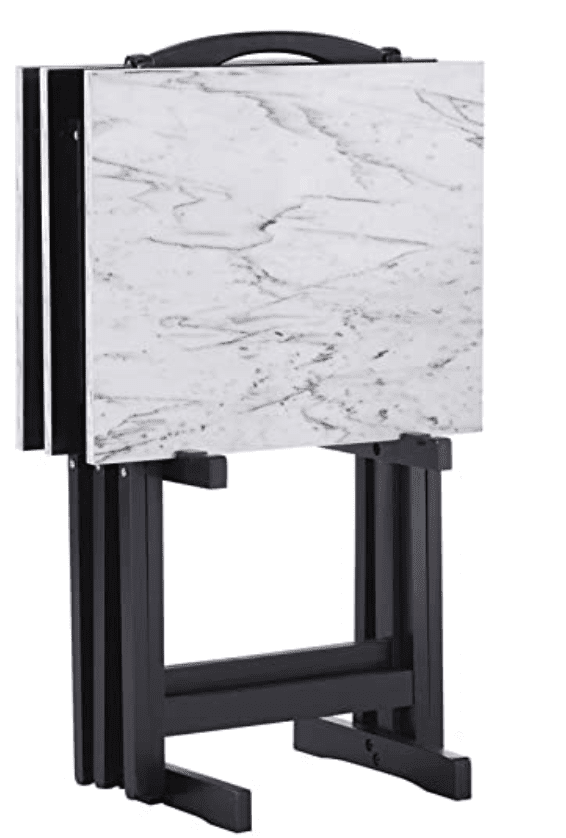 If you have multiple kids or need to separate a student from kids who aren't in school, you might love these marble print TV tables! Just pop one out in a quiet spot, set it up with computer and station, and let them get to work!
My cousin will put kids in separate rooms so they don't interrupt each other's zoom calls. Then, just store the TV trays when you're done and voila – school is closed.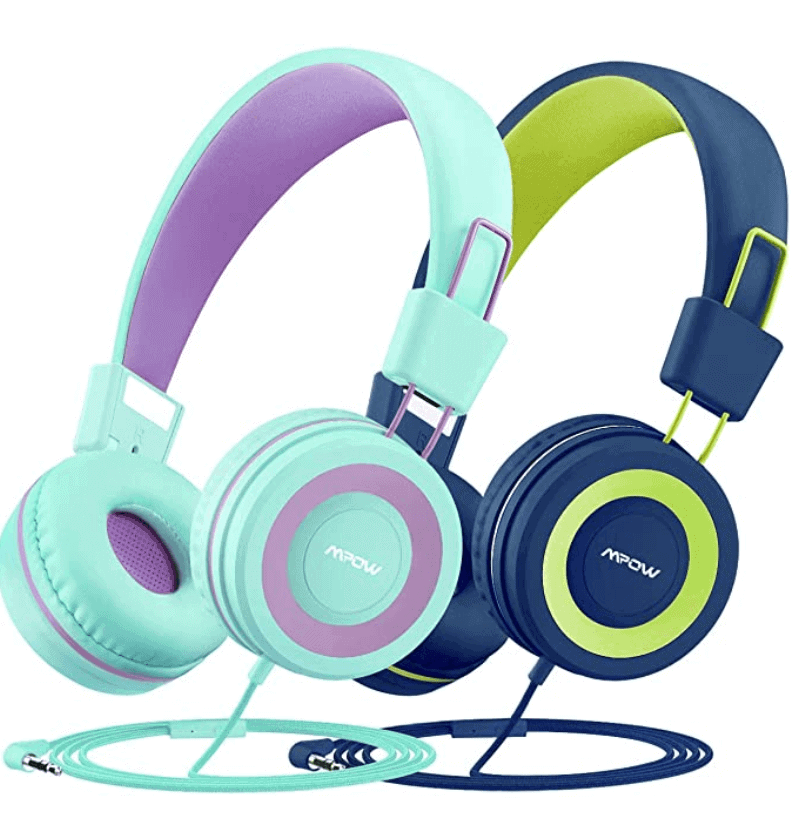 Headphones are key so kids can hear and the rest of the house can't. Those Zoom calls are going to be coming in hot and with multiple kids, you need to limit some of the noise. These headphones are in a 2-pack, lots of colors, great reviews. Score.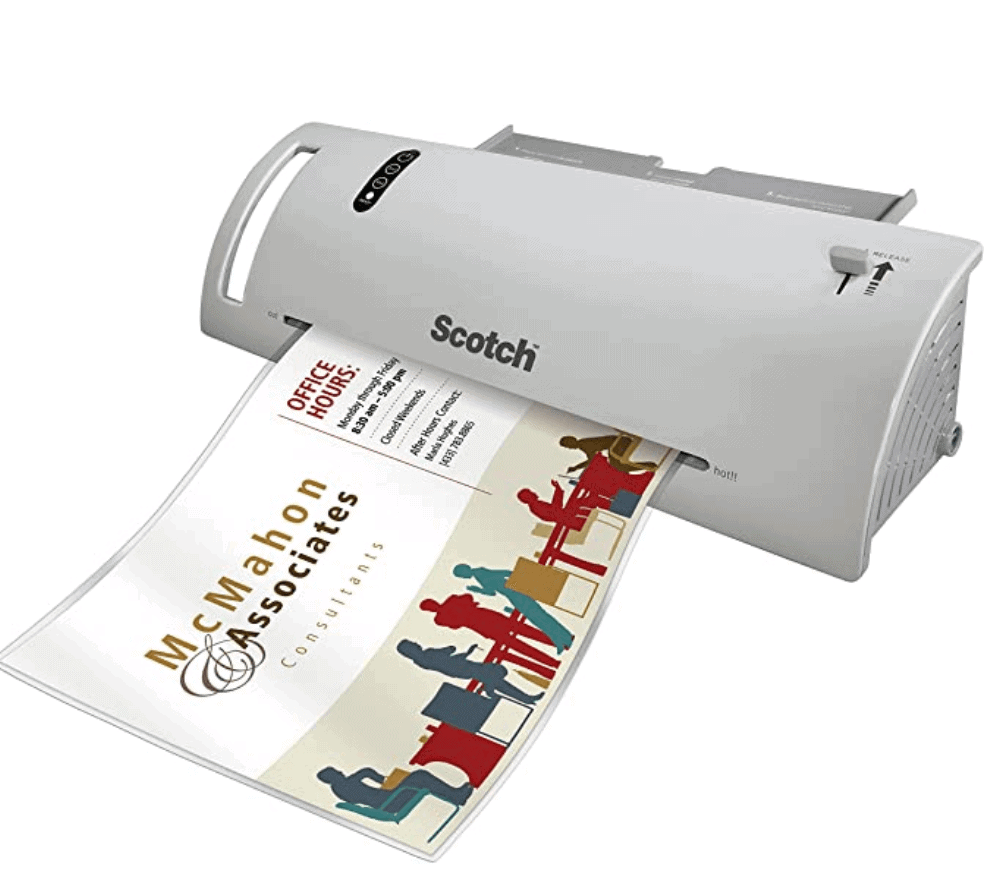 You'll want this laminator. I bought it in the spring when homeschool started and have used it a lot. We are going to laminate anything we don't want to have to print over and over again: schedules, password logs, worksheets they'll use more than once, etc. It's super affordable and can be used over and over.
Replacement laminator pouches. You'll burn through the 20 it comes with fast. Buy a pack and be ready to go. For younger grades, I use these sticky dots to keep small pieces attached to the main worksheets. They love the sound effect and motion of ripping the sticky dot piece off and putting it back. It's very satisfying!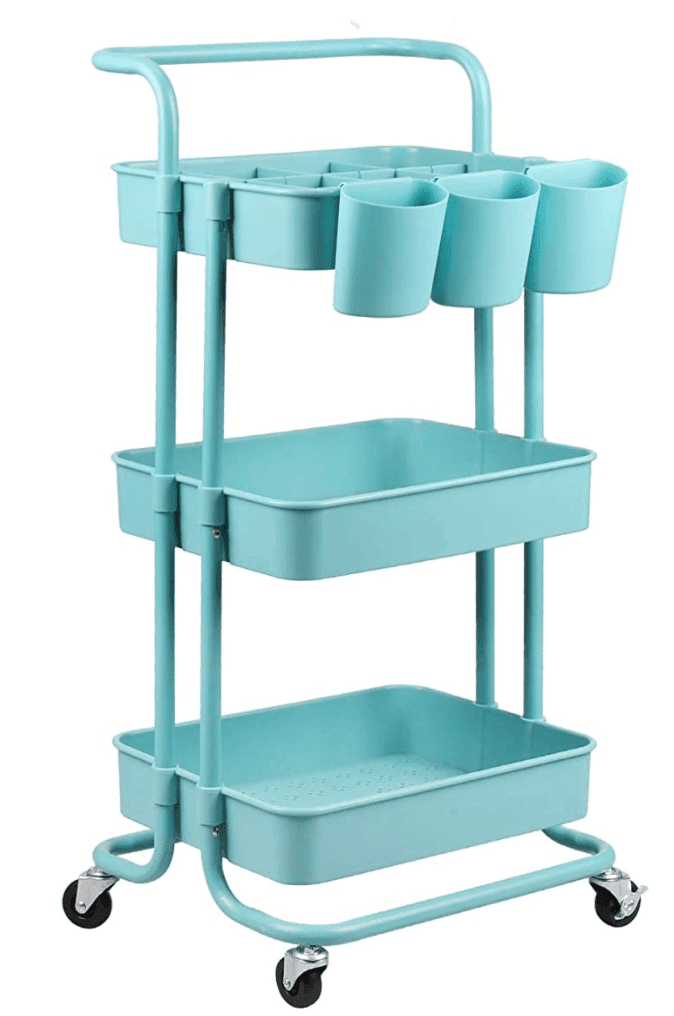 Rolling carts are how we are going to "cue" school is in session and out. Our kids will go get the rolly cart out of a linen closet, which will house all of the things they need:
Individual school supply bins
Tablets
Headphones
Notebooks
Writing utensils, supply caddies
Then, after school is finished, have them roll the cart back in the closet and cue the end of the school day. So much easier than cleaning out a shelf or closet to make space and then have it become a huge mess in a week.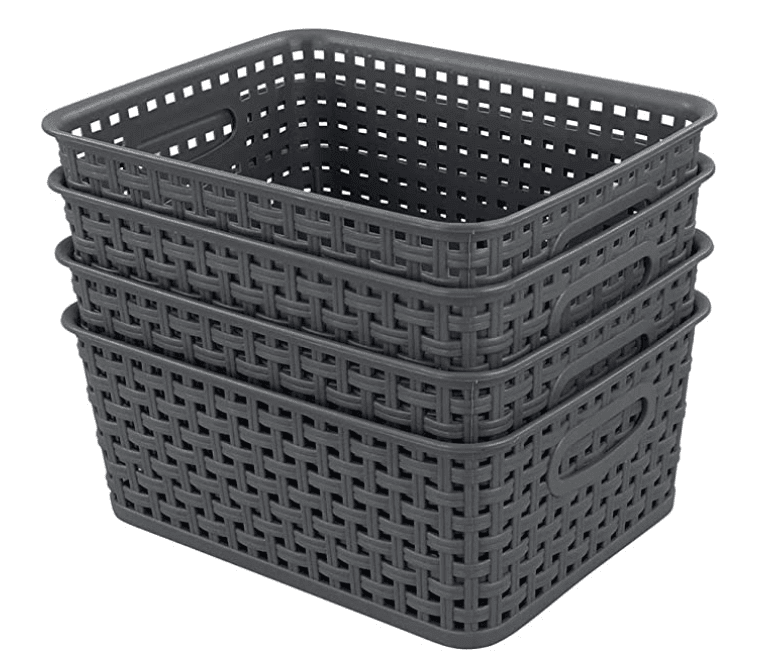 Supply bins are a lifesaver. One per kid. Color code if needed. Then, they each have all of their supplies:
Scissors if needed
Glue sticks
Crayons
Pencils
Pens
Calculator
Labels
Whatever else they need for their grade
Then, these just get stacked on the rolling cart and put away.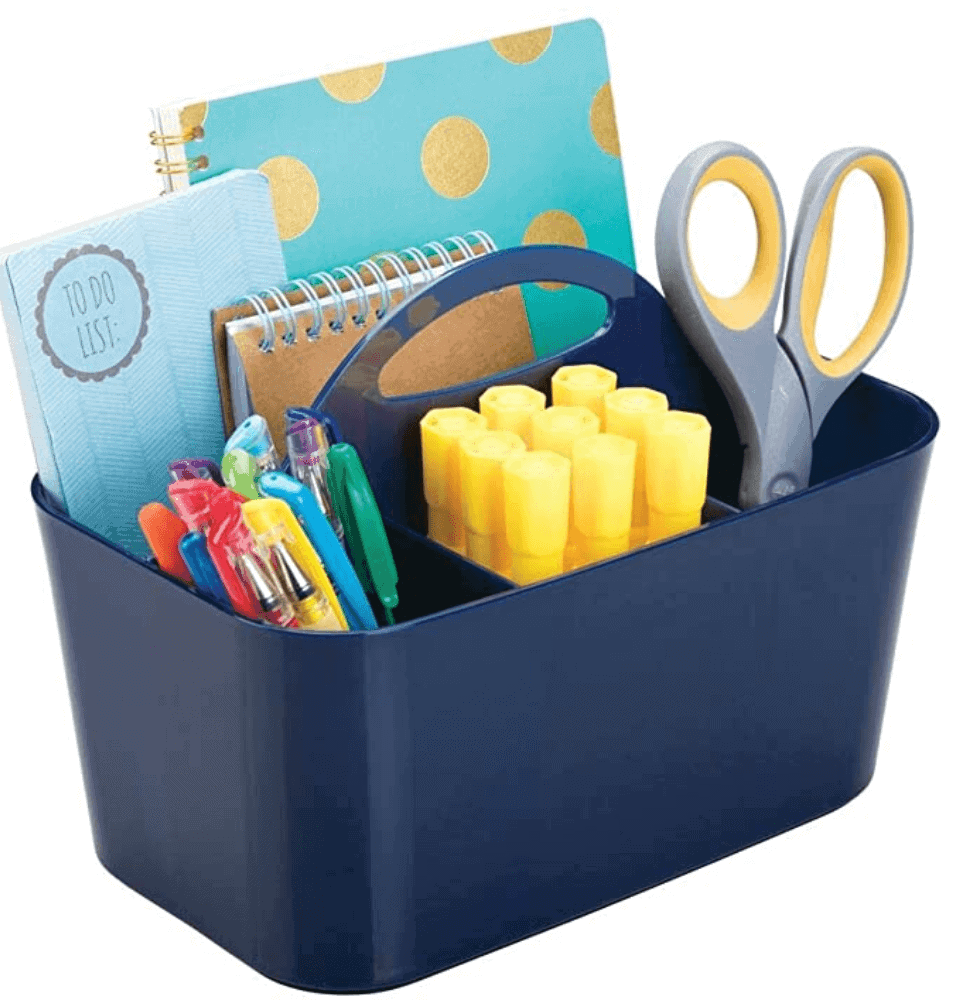 Supply Totes are great for kids that are in grades that need more supplies, like crayons, markers, highlighters. etc. Older kids may not need them. I love them because they fit on top of the supply cart and make it easy to have lots of options on hand. Toss the original boxes they come in.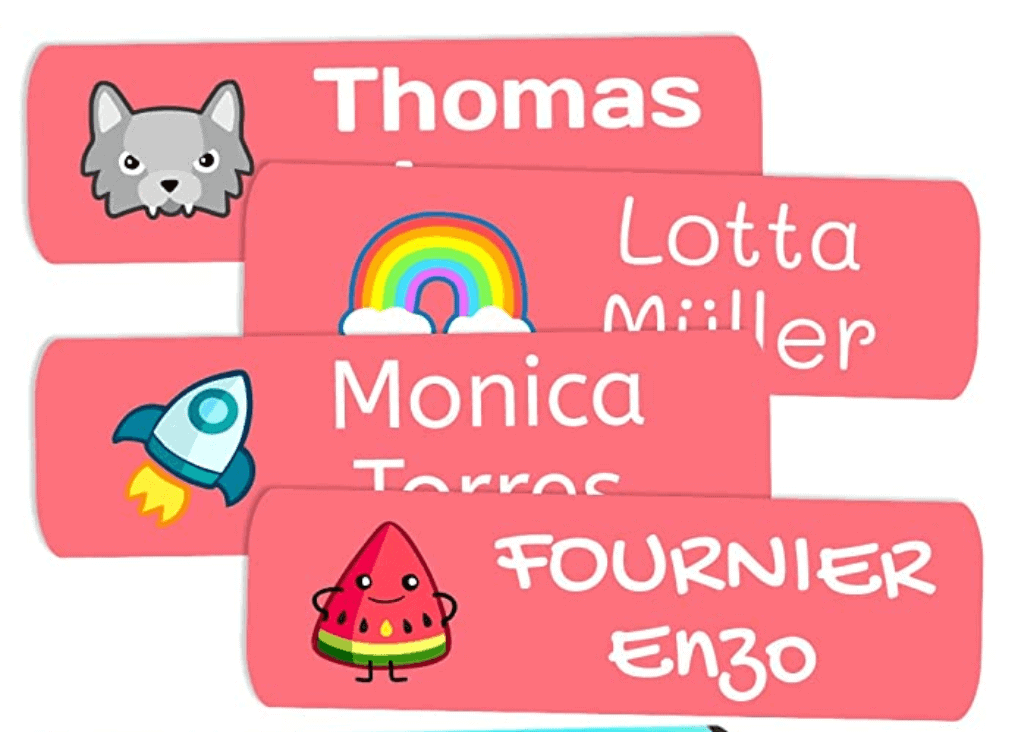 Personalized labels help mark supplies. These are under 10$ for 50 and come in tons of colors and designs! I would use these for everything to color code and eliminate fighting:
Tablets
Headphones
TV Tray
Supply caddy
Etc.
With these tips, I really think we can help keep supplies organized, identified to each kid and then cue the start and end of school.
Another thing we are going to do is use clear packing tape to attach a laminated schedule and password log to each kid's TV tray, so when they pop it open -voila! Everything they need is right there and the laminated pages will go the distance.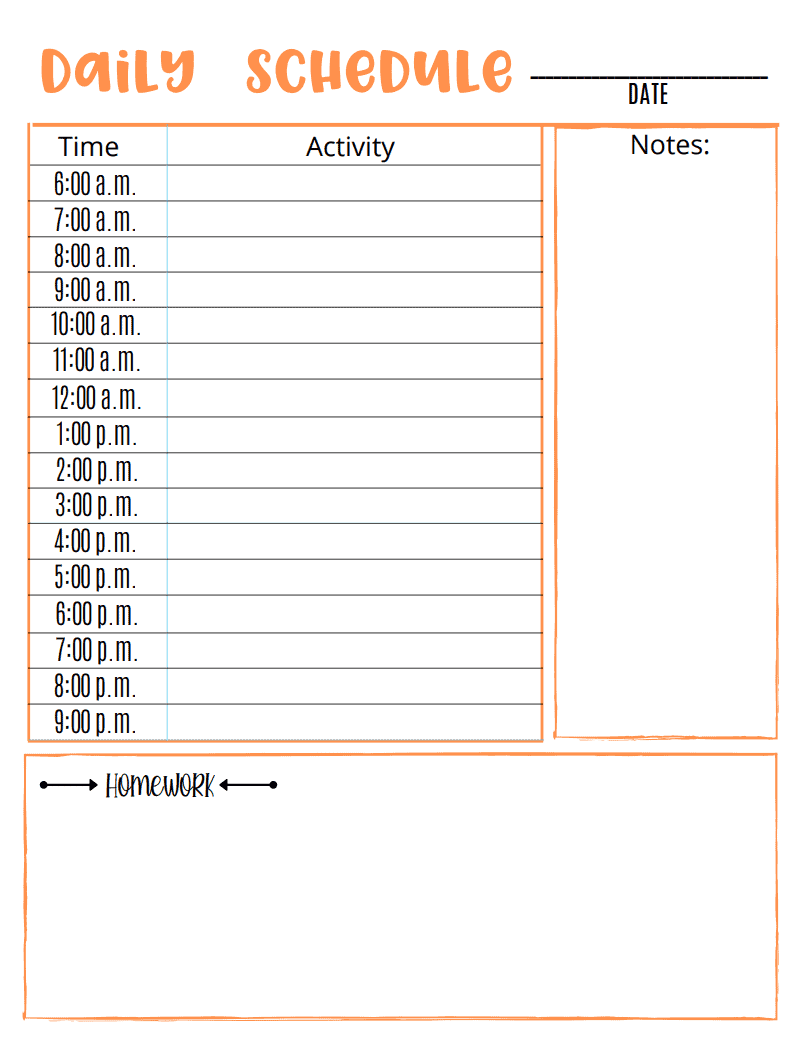 I hope these tips help you! More coming in this distance learning/homeschool series. I'm coming back soon with a ton of free printables you can use to organize your life.
If you're looking for some hands-on, fun math games that will get kids learning without worksheets, check out this new post with the 10 math games we liked the most!
Good luck!
Have a fabulous day,
E