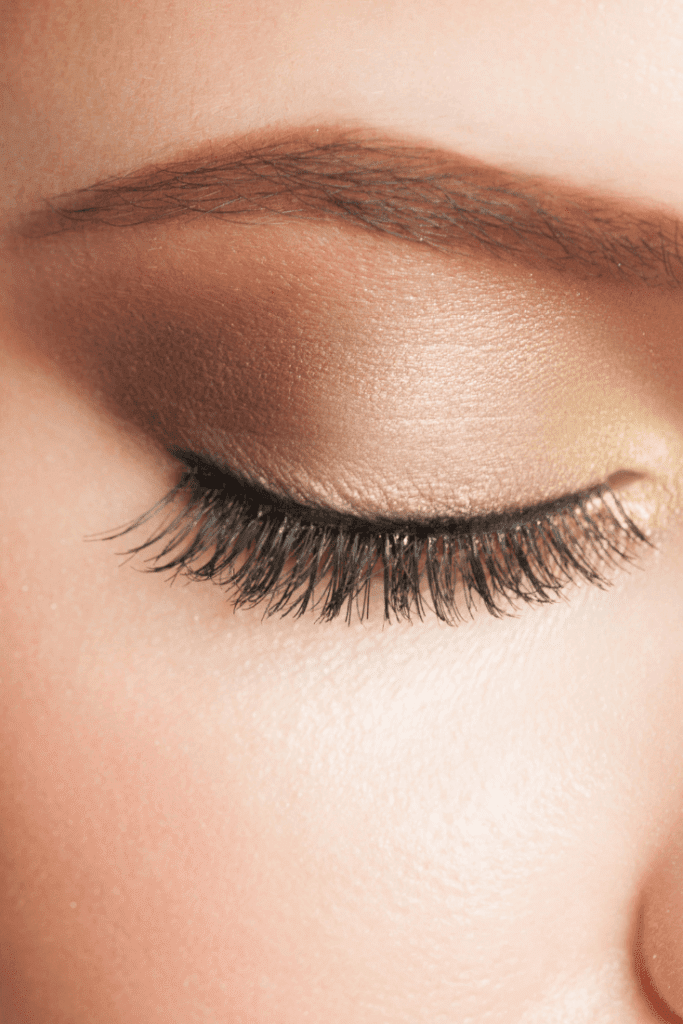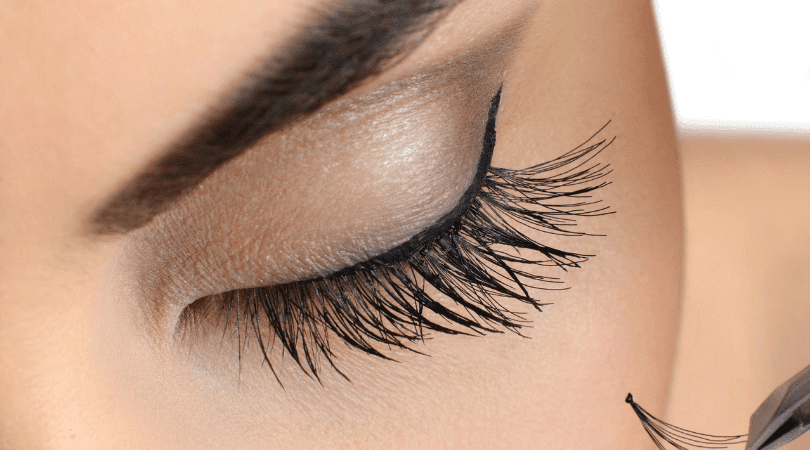 Listen, we all wish we had eyelashes like Kim Kardashian.
While we aren't all be born with them, there are definitely ways that we can increase eyelash growth and appearance with some very effective products and techniques.
So, this ultimate guide is dedicated to the eyelash lover who wants to bat lashes so long, she can fan people with them.
How To Get The Longest Eyelashes of Your Life:
Here's an overview of where we are going. Feel free to skip ahead if needed.
Everything You Need To Know About Eyelash Growth
Safe Eyelash Serums That Will Wow You
Natural Eyelash Serums That Work, Too, But a Little Bit Less
Falsies That Look So Real, Even Kim Kardashian Will Be Jealous
Products That Will Work What Your Mama Gave You
Are you ready? Let's grow some lashes.
Everything You Need To Know About Eyelash Growth:
Eyelash growth is similar to other hair on your head and body. It can grow faster and slower based on different conditions, such as your diet, internal health, and even how much water you drink.
Also, over time, eyelashes can become damaged and weak from excessive product usage that strip important oils and from washing your face with face washes that have harsh or drying chemicals.
Once you start trying to grow stronger, thicker, healthier eyelashes, you'll want to embrace the eyelash life cycle, which can take up to three months to restore and reach full potential.
You can help boost or increase this growth cycle by using products that keep the hair and hair follicle nourished and moisturized (see serums below), using gentle face washes and skin care products, using mascaras that have moisturizing properties (see below) and taking supplements that can boost growth from the inside out.
I drink a scoop of this collagen in my tea each night and it's done more for my skin than anything.
For the product recommendations, I am sticking to safe options with minimal to no side effects. This means, no serums that use Isopropyl Cloprostenate. Even still, be your own judge and stop using and return any product that does not work or is painful in any way.
Safe Eyelash Serums That Will Wow You: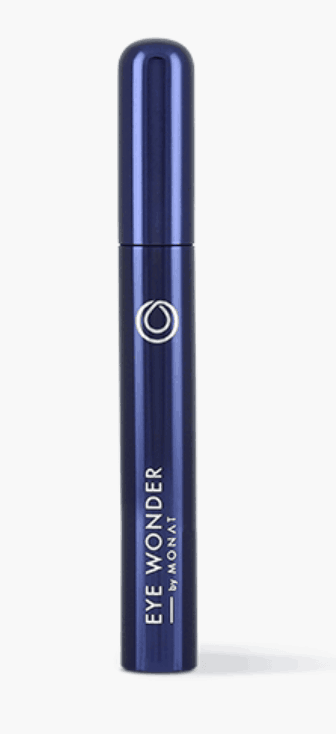 This is the one that I use now. I've seen the best results with it. This is the safest, most natural eyelash serum that has given me real results.
While this product is not 100% natural, there is a long list of ingredients that it does not have, which you can read more about here. Most importantly, it doesn't have the harmful ingredients that have led to many other brands of lash serums getting sued. Yay.
How To Use It: The directions say to use it 2x a day, but I only use it at night. You just run the little brush along your lash line, go to sleep, and wake up with a little more lash every day.
Is It Sensitive? I have Sjogren's Syndrome, an autoimmune disease that effects the body's ability to produce tears and so my eyes are as sensitive as they can get. This one doesn't bother me unless I put on too much and it actually runs into my eyes. At that point, water bothers me, so I chock this up to user error.
I do find that I don't like to do it every day, but I get results even when I am inconsistent.
This is one of the more affordable serums, too, at under $60, while many others you'll find are three digits and up.
You can't buy Eye Wonder in stores. I buy mine from Mandi Taylor and this is her site.
I won't receive any commission by recommending this to you; I just genuinely like this one the best and Mandi is my go-to girl.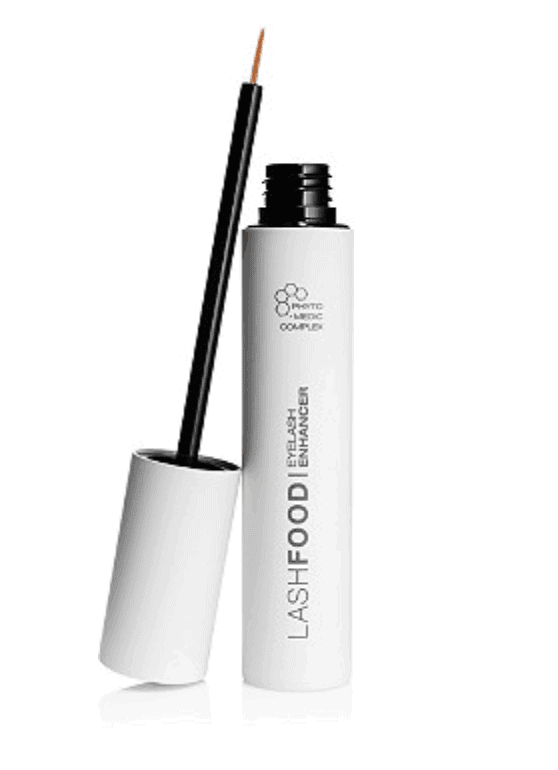 I used this one before Eye Wonder. I didn't experience any sensitivity with this one, either. Lash Food is the only ecocert certified lash enhancer. Infused with their Phyto-Medic complex, the LashFood eyelash enhancing system is designed to deliver nutrients to feed lashes with powerful natural ingredients.
Does it Work? I used Lash Food when my lashes were very short, frail and falling out. Very scary stuff. I did feel that this helped stop the breakage. I did see some growth with it and was very excited, but I felt like it could be more.
I wanted MORE LASHES.
How Do You Use It? The same as Eye Wonder. At night. Before you go to bed.
How Much? It's more expensive than Eye Wonder, but less than big hitters like Latisse. It's available at Ulta and other retailers, making it easy to get your hands on.
You can also try this Lash Food set – which includes one month of the serum and one month of the collagen primer. You'd apply the primer in the AM, before mascara, for an instant boost.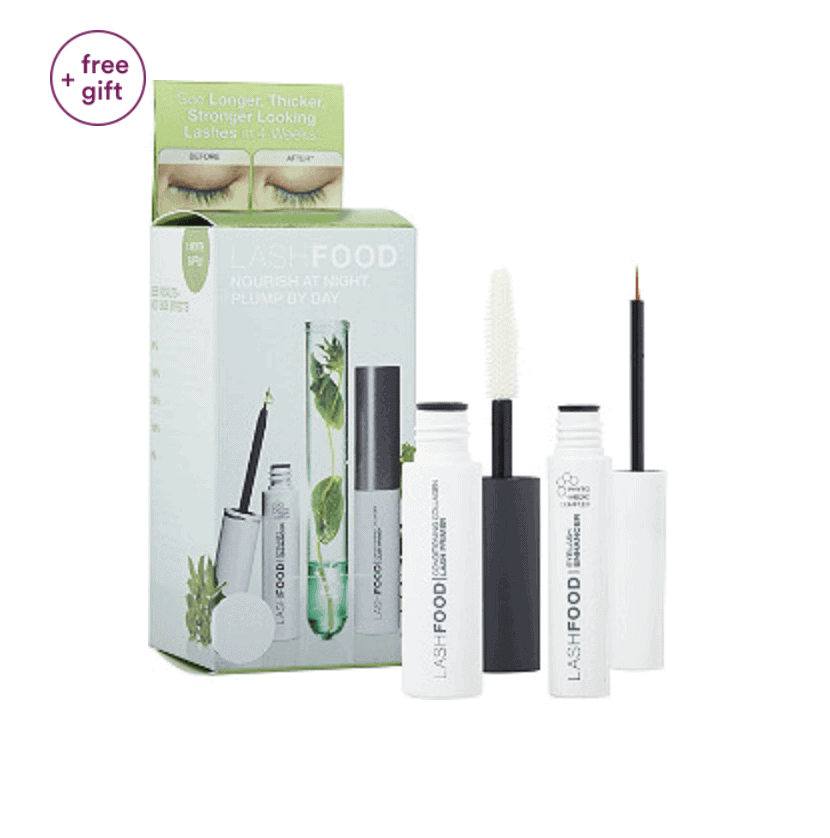 This product and other products following may use affiliate links, which means I'll receive a small commission at no cost to you. In fact, if you use Ebates for your online coupons, you'll actually save money.
This Vichy Liftactiv Supreme Lash Serum is more of a lash conditioner.
Designed to nourish both eyes and lashes with a mixture of Rhamnose, a naturally derived plant sugar, Ceramides for fortifying and conditioning, Vichy Mineralizing Water with 15 minerals to strengthen, and my personal favorite, hyaluronic acid, which plums and hydrates.
This would work by nourishing and moisturizing eyes and lash follicles, so that your own lashes can stay stronger, last longer without breakage, and grow at an increased rate.
How Do You Use It? You would apply at night, all over lashes and eyelids and under-eyes, for a dual lash and eye treatment.
Does It Work? Reviews are positive, but you won't get the same results as the ladies above. However, you'll also completely avoid any potential negative side effects as this is safe for all over you eyes.
How Much? The most affordable in the line-up and a good starter product if you're nervous.
Natural Eyelash Serums:
If you are not comfortable putting anything near your eyes that has any chemicals – you might really like these natural serums.
I'd like to mention that if you feel that way, also make sure your eyeliner and mascara are completely clean, as those will also drop trace amounts of makeup in your eyes.
For these eyelash serums, you'll want to set your expectations. These won't work as fast, but you will have the lowest likelihood of any reactions.
4. Castor Oil:
Buy super pure, organic castor oil and some little application wands and you're ready to go!
Use: Use it the same way as the serums above, every night, before bed. You can also apply to brows if you like!
You should start seeing results in about 30 days or so.
Tip: Be careful not to apply too much or it will sting if it gets in your eyes. Luckily, castor oil is super natural and it won't cause any damage except being uncomfortable for a minute.
5. Coconut Oil:
Coconut oil is very moisturizing and the more moisturized and nourished your hair follicles are, the better able they are to work at the optimum rate = hair growth.
Similar to castor oil, you want to buy coconut oil. I prefer fractionated, since it'll be in the liquid form and easier to apply.
Use: Use the same brushes and apply at night.
Tip: You can also use coconut oil to mix with essential oils to create your own roller balls and you can even substitute fractionated coconut oil for various oils when you cook and bake!
Bonus!
There are some rumors that Vaseline and other products help with natural hair growth. Personally, I wouldn't want them anywhere near my eyes, so I won't recommend them to you here.
#SAFEISBEST
Fake Eyelashes That Look (Almost) Real:
If you want longer eyelashes tomorrow and don't want to deal with applying something every night, you are a great candidate for falsies.
These aren't your grandma's falsies anymore.
Today's fake eyelashes are a massive market with so many options that will look super natural.
Personally, I like eyelashes that mimic the growth of real eyelashes. When applied, they will look just like your own eyelashes – but on steroids. #Yes #GiveItToMe
PROS: Get immediate results. Remove them when you don't want them anymore. Affordable.
CONS: Can come off when you you don't necessarily want them to. Can also take out some of your eyelashes with them when removing. Glue can be a hassle and some people have allergies to it.
How To Apply Fake Eyelashes:
There is a little bit of a learning curve with these, but a couple of YouTube videos and you'll be a total pro.
The best tips I've learned are to move the eyelash around a bit, like a roller coaster, to loosen it up before applying. Also, trim them if needed to make them look more natural. And, be gentle when removing and cleaning off the glue.
6. The Best Fake Eyelashes:
My favorite brands are Kiss, Tarte and Mac. Kiss is super affordable and great for every day wear. Tarte is vegan, luscious, and their glue is super sensitive. Mac is… well, MAC. They're impeccable. I wore them on my wedding day.
Here are a few pairs I think look more natural and could be worn day to day.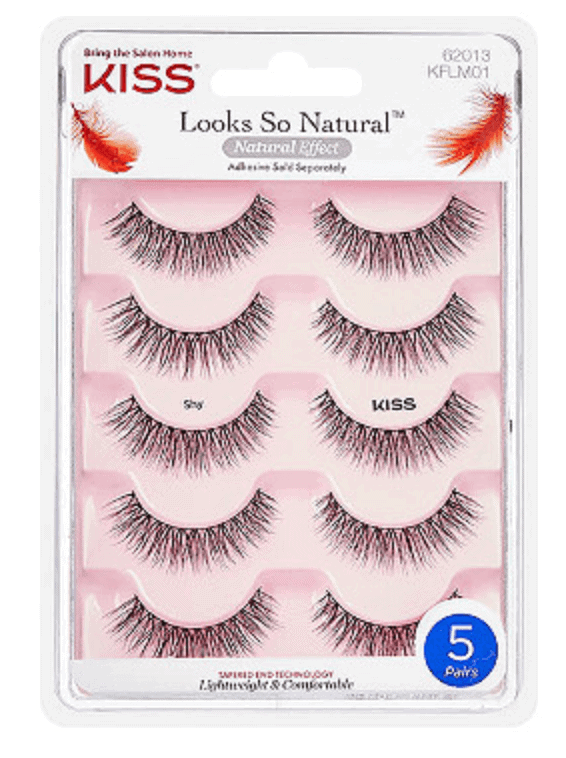 Tarte Cruelty Free Lash Goddess: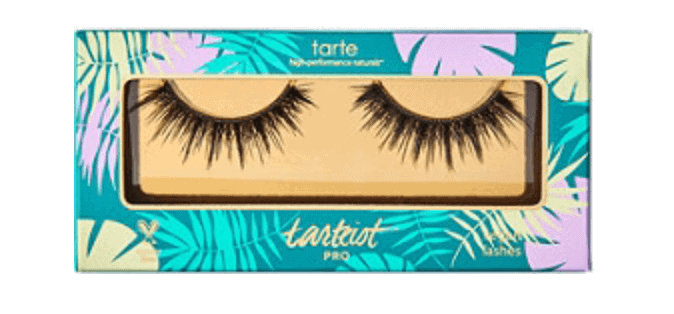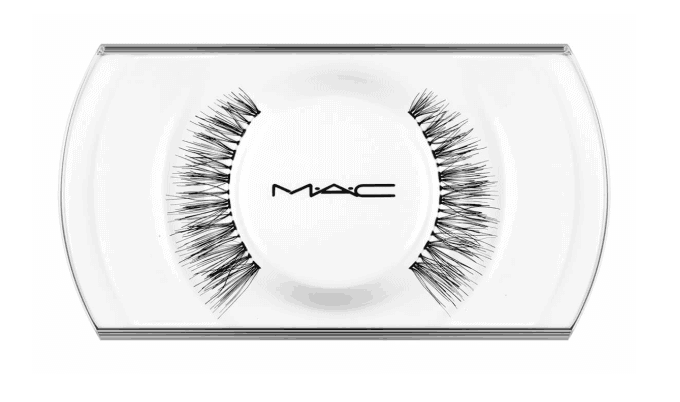 Don't forget the lash glue!
Best Fake Eyelash Glue for Sensitive Eyes: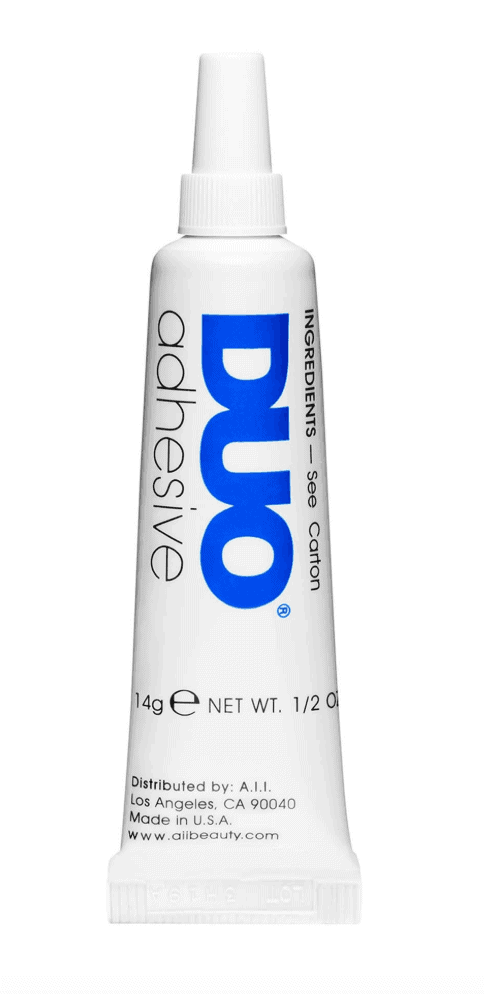 Duo Strip Adhesive (affordable):
Kiss Strip Eyelash Adhesive (most affordable):
7. Magnetic Eyelashes:
And, don't forget, there are MAGNETIC fake eyelashes now.
These don't require any glue! You use the special magnetic eyeliner, which applies just like eyeliner. Then, voila, magnetic eyelashes stick right to it. No glue, no mess, no rubbing the adhesive off later and taking a bunch of eyelashes off with it.
I'll be honest, it's a little bit of a funny feeling when they click into place, and I definitely noticed the weight of them more so than with the regular falsies, but wow – you are gonna get those lashes, baby.
Here are some with great reviews:
Don't forget magnetic eyeliner. Here's a good one:
Eyelash Extensions:
You can have eyelash extensions applied, just like extensions in your regular hair.
For this, you would want to find a place close to home with great reviews. Consider asking around on social media or on Nextdoor.
Check Yelp reviews and make sure to read the bad reviews first.
Then, go for it!
PROS: The pros are absolutely stunning lashes, immediately, that last awhile.
CONS: The cons are that some people report shorter lashes after the extensions are removed or fall out.
Personally, my natural lashes are so short – I am not sure how they could be any shorter. So… a risk worth taking.
Pick your poison.
And, if you're wondering how to remove your eyelash extensions while preserving your eyelashes as much as possible, read this post on how to remove eyelash extensions using vaseline, coconut and olive oil.
Products That Will Work What Your Mama Gave You:
Whether you are growing them with serums, wearing falsies, or getting extensions, you may also want to layer with amazing products that will work those lashes TO. THE. MAX.
I consider myself a serious mascara connoisseur. I've tried literally dozens. In fact, for many years, I used to wear 2-3 mascaras a day, to get the effect I wanted.
Primer + Mascara Combos:
What I didn't realize is that I was creating on my own what eventually became the whole PRIMER + MASCARA combo that has been big for a few years.
The idea is that you apply the primer first, which coats your lashes, increasing length and volume.
A few seconds later, you apply mascara, a couple coats, like normal.
The difference is pretty incredible! Plus, it washes off clean and doesn't cause any lash fall-out.
#WINNING
Here are some top rated primer and mascara options for you!
This is a super highly rated primer that is crazy affordable. Great for dipping your toe in the primer pool.
You can combine this primer with any type of mascara.
Consider this clean beauty mascara pick by Pacifica:
This mascara has great reviews and I totally understand why. The brush is super soft, so it won't irritate lashes or cause them to fall out, the color is rich and lasts, even with just two coats, and it doesn't bleed or flake.
Plus, this one is vegan, cruelty-free, and infused with coconut oil and Vitamin B.
Overall, a very solid pick I think most people would be happy with.
Or, you can combine the primer with this higher end mascara that is amazing.
I first tried Unlashed in my monthly Allure Beauty Box. I adore the Allure Beauty Box because it's $15 a month and I get 5 items, several of them full-size. This allows me to try new makeup without having to spend the energy going to the store and looking at new things, and also keeps me in budget with the price.
It's a true value. I got this $24 Wander Beauty in one box and used it all up. So, just that one product alone was more expensive than the beauty box.
Both are a true win in my book.
Check out Wander Beauty Unlashed here.
I'm a huge fan of Honest. This is a mascara with primer attached, in one tube. #EASY
Because this mascara comes with the primer attached, you just do a quick swipe of the primer, which will significantly lengthen your lashes.
Then, you swipe the mascara a couple of times and voila! Lashes that would make Kim Kardashian jealous.
I will mention that this is the most rigid brush in the group.
Or, save by trying out the Honest Beauty Bundle here. 3 products for $50.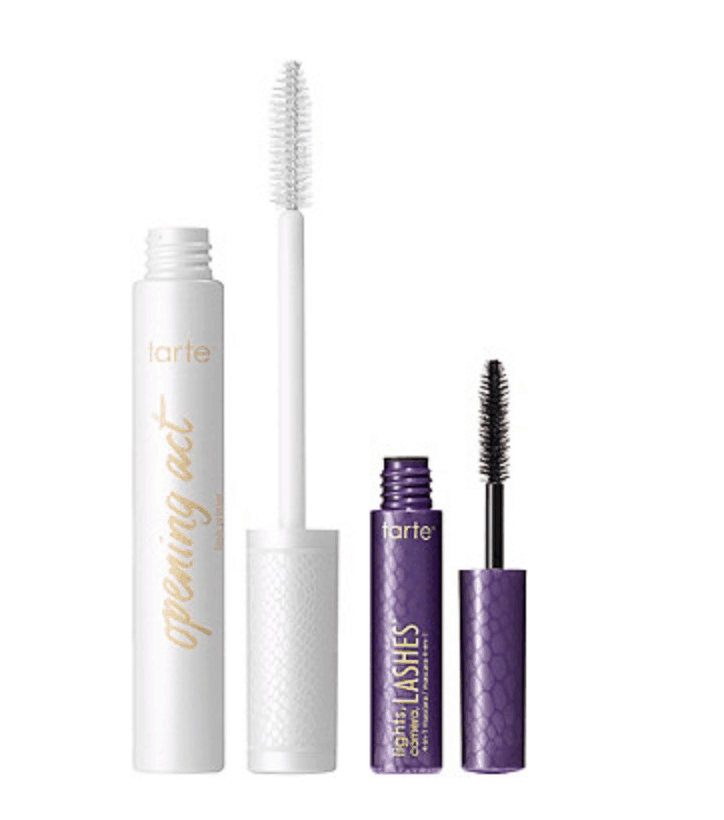 Huge fan of Tarte. This combo of their primer and mascara is one of many Tarte products that are award-winning and well-loved.
It's pricier than some of the other options on this list, but many, many great reviews would say it's well worth it.
Whenever you apply a primer first, you're going to get more length and volume than with just mascara.
It's a good one, friends. Grab some here.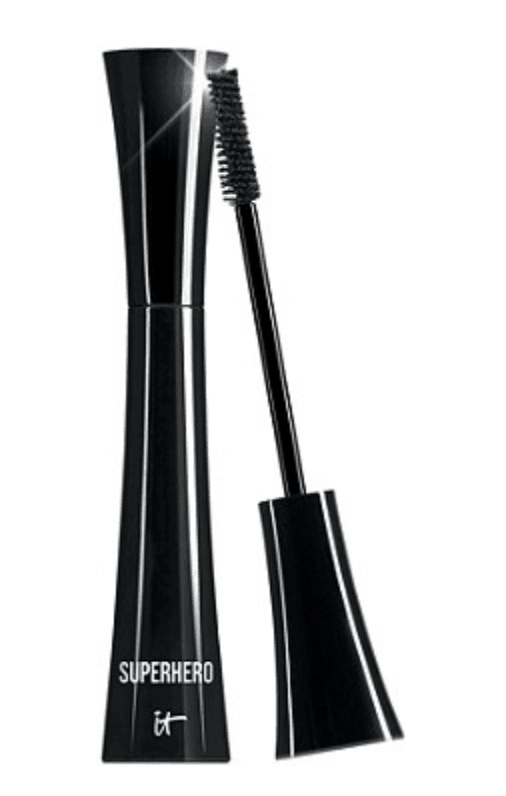 I would be remiss to write a post on longer lashes and NOT mention the mascara that literally floored me.
IT FLOORED ME.
I tried a sample and was absolutely 100% WOWED.
Quite honestly, I think this mascara is almost as good as falsies, for far less effort.
It does have a little weight to it if you use multiple coats – which is understandable considering how much volume and length it gives you, but it's something to prepare for a little if you have sensitive eyes like me.
But, still, to have this in your arsenal when you need it?
****
There you go. Everything you ever wanted to know about eyelashes. I mean, if this doesn't get you the eyelashes you've been dreaming of, well…
Sorry. I couldn't resist.
Go forth, get your longest eyelashes yet, and live your best life, people.
I support you.
Have a fabulous day,
E