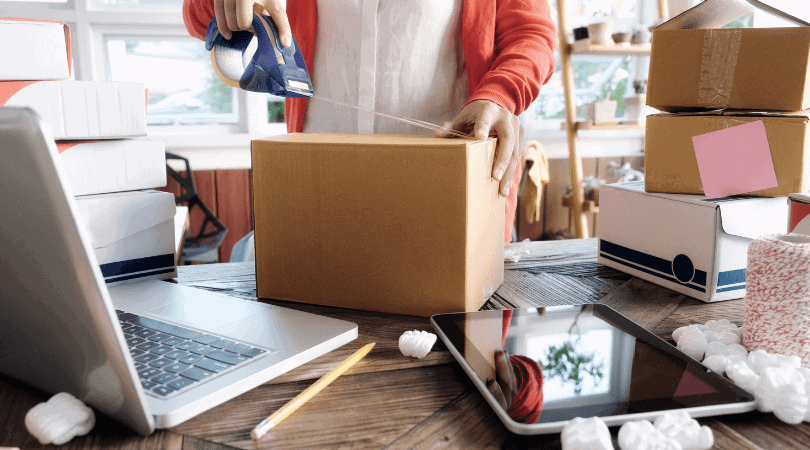 I know I've shared a lot about my side hustles here on the blog, but I haven't gone into much detail on one that I've been dabbling in for the last year or so: Etsy.
I love how easy Etsy makes it to get a shop up fast, so you can start selling some merch. I've tried a variety of shops, from digital only to physical products, and while they have all made at least some money – the shop that is doing the best is definitely the one that ships physical products. There's definitely been a learning curve (to say the least) to having stock and shipping products all over the country.
After a year of trial and error and a few shipping nightmares, I thought it was time to write a post to share what I've learned about shipping products, to make it easier for you to ship for your online shop.
3 Shipping Tips: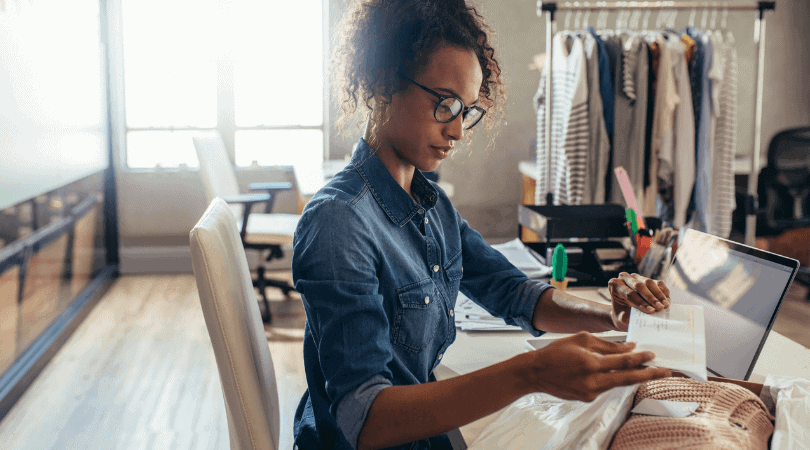 Before you decide to start shipping products for your Etsy or Shopify or online shop, there are some things you'll want to think bout before you dive in. If you're already shipping and you've made some mistakes along the way, you're in good company. I was shipping products for awhile before I figured out that I was actually not making any money because I didn't calculate expenses correctly.
1. Factor Expenses:
Let's start with the most important one: price out all your expenses, including packaging, wrapping, freebies, materials, shipping costs, etc., and factor those into your costs. If you're offering free shipping – that just means it's worked into the flat rate price of the item. You can actually duplicate products and offer one with free shipping and one without and see which performs better to test which way your customer prefers. For mine, free shipping sells more, but every shop is going to be unique.
2. Weigh Your Items:
Don't guess how much it weighs. Buy an affordable scale and be sure. Weigh the whole thing with the shipping materials. While I've heard some nightmare stories on what happens when you're off on shipping, I've never experienced it. In fact, I only have had refunds for over payments and they go straight into my shipping account and get used on the next shipment. But, I'd rather be over than under.
3. Create an Experience:
People shop small for the experience and the perceived access to exclusive items. You can really create a customer experience, too, when you're shipping lower quantities. I have found that creating an opening experience has vastly improved the amount of 5 star reviews and repeat buyers. One thing my top shop does is sends all orders beautifully gift-wrapped. This has been transformative for the shop's success. This also makes it a top destination for people ordering gifts. They know it'll be delivered beautifully with a hand-written note. That extra detail makes them willing to pay a premium for my product. Look for ways to create an experience and you'll see it catapult the success of your shop.
Must-Have Shipping Supplies: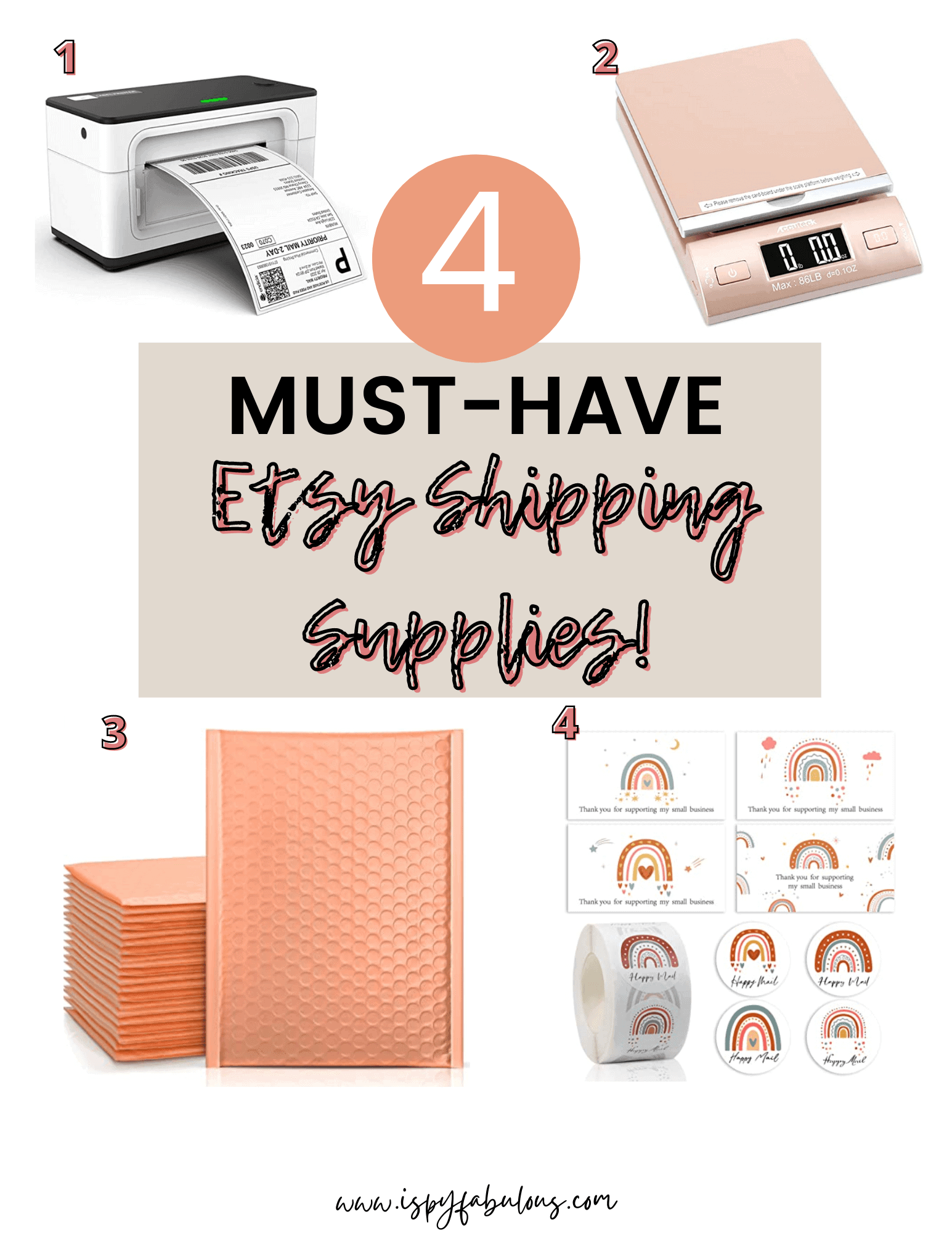 Now that you've got some shipping basics down and you're ready for your shop to explode, let's talk about how you'll be shipping those products! I've ordered quite a few things over the years that did not work well and I will not be recommending those. I've also tried to bootstrap this as much as possible, so I was definitely looking for deals. All the products I recommend below are the actual ones or similar to the ones that I use and highly recommend. Affiliate links are used.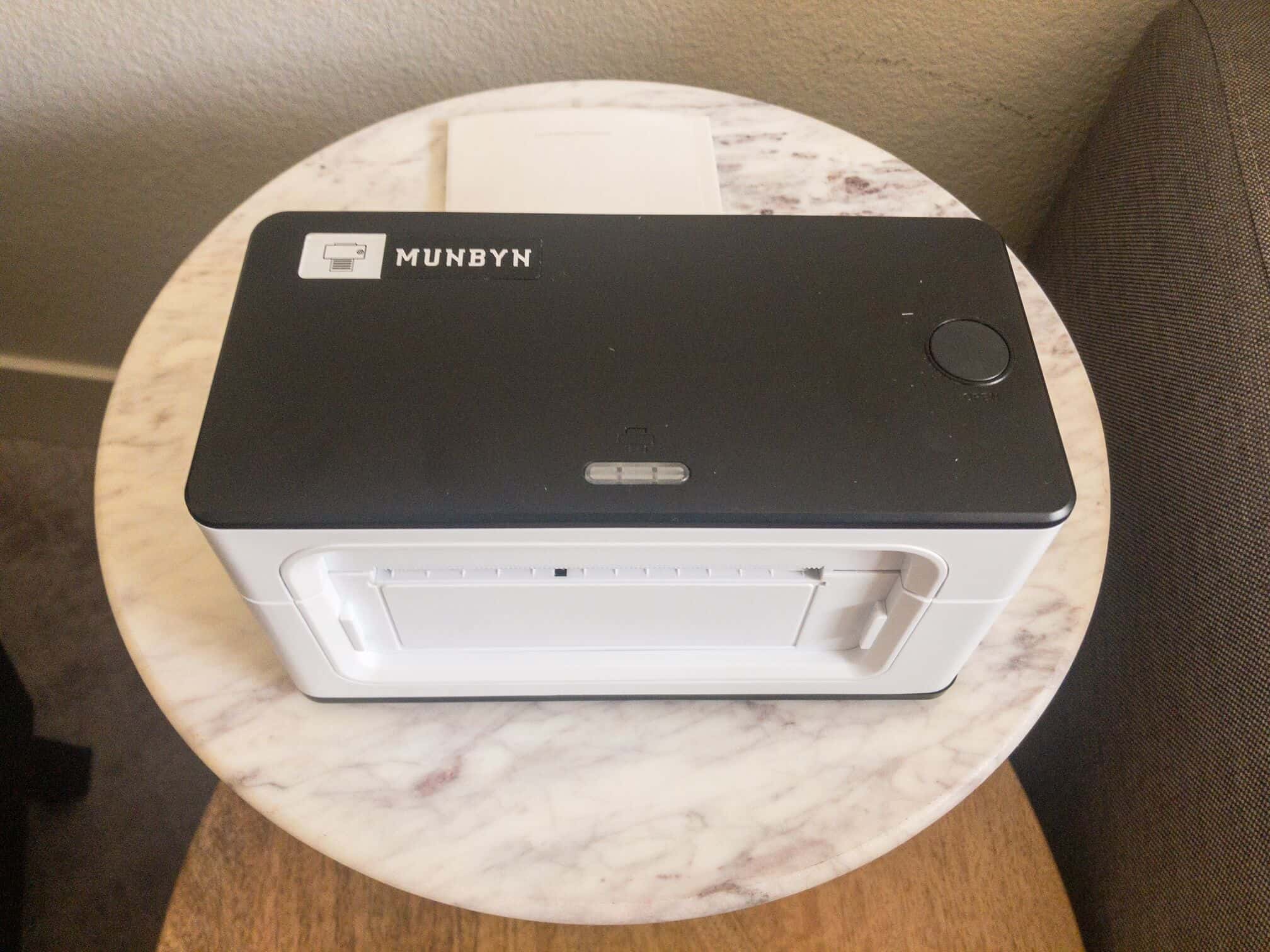 For a long time I did all shipping label printing on my actual printer with label sized sticky paper. It definitely worked, but it was expensive and the amount of them that got messed up costed me in ink and paper. I knew I needed a more efficient way to ship, especially once I was accepted to flash sale sites where I needed to ship a lot of products very, very quickly.
This thermal printer is so small and compact, but prints extremely quickly and clearly. I love it. You just plug it in and attach it to your computer and you are ready to go. When you do the settings for printing, make sure to select the new printer and then select the paper size.
On mine, it didn't have a 4×6 option, the one that ended up being the right size was the third one down looked like this: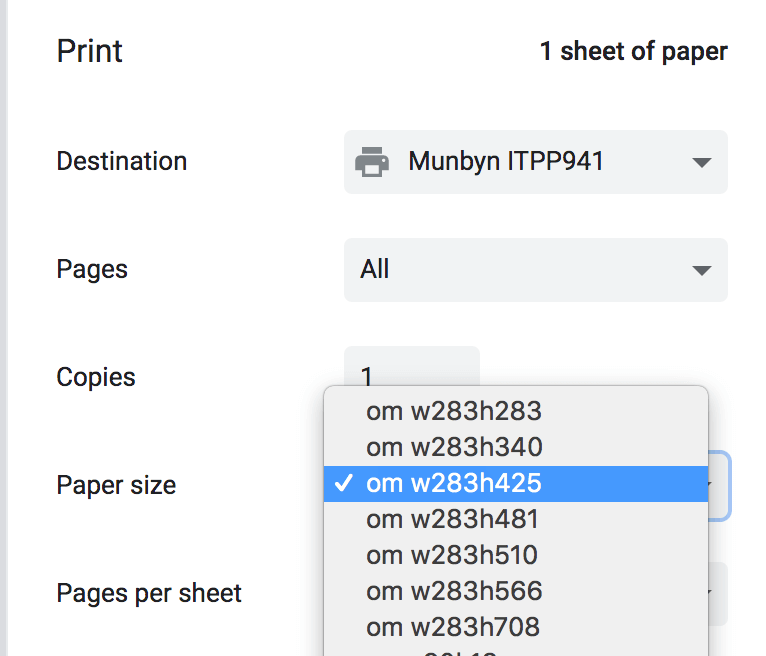 I didn't realize what a difference this thermal printer would make in my shipping, but now I can't live without it. I have it in white, but they have several colors, including pink, which would be so cute.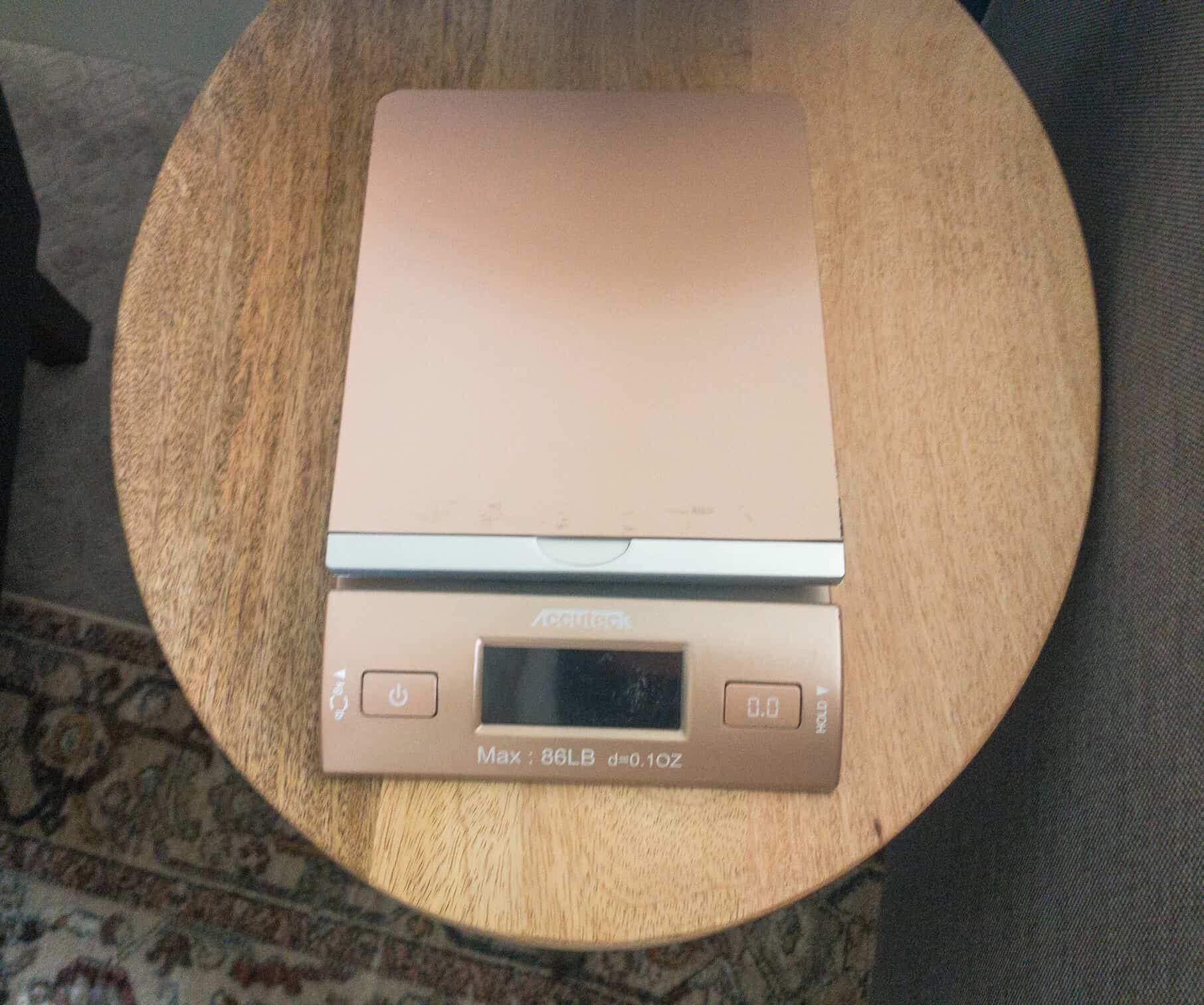 I tried some others before finding this one. This one is by far the best – both in function and appearance. Of course, you may be shipping larger items. So, when choosing a scale, make sure it has the size you need, not just in weight but also the right size base. The first scale I ordered was too small and so it couldn't get an accurate read on the weight.
I love this rose gold one and haven't had any shipping issues since using it. Something I do to help streamline is write down the weights for different packaged items. Now, I have most of my common order weights written down and saved in my shipping presets. But, I still use my scale for orders with new quantities and it's a big help.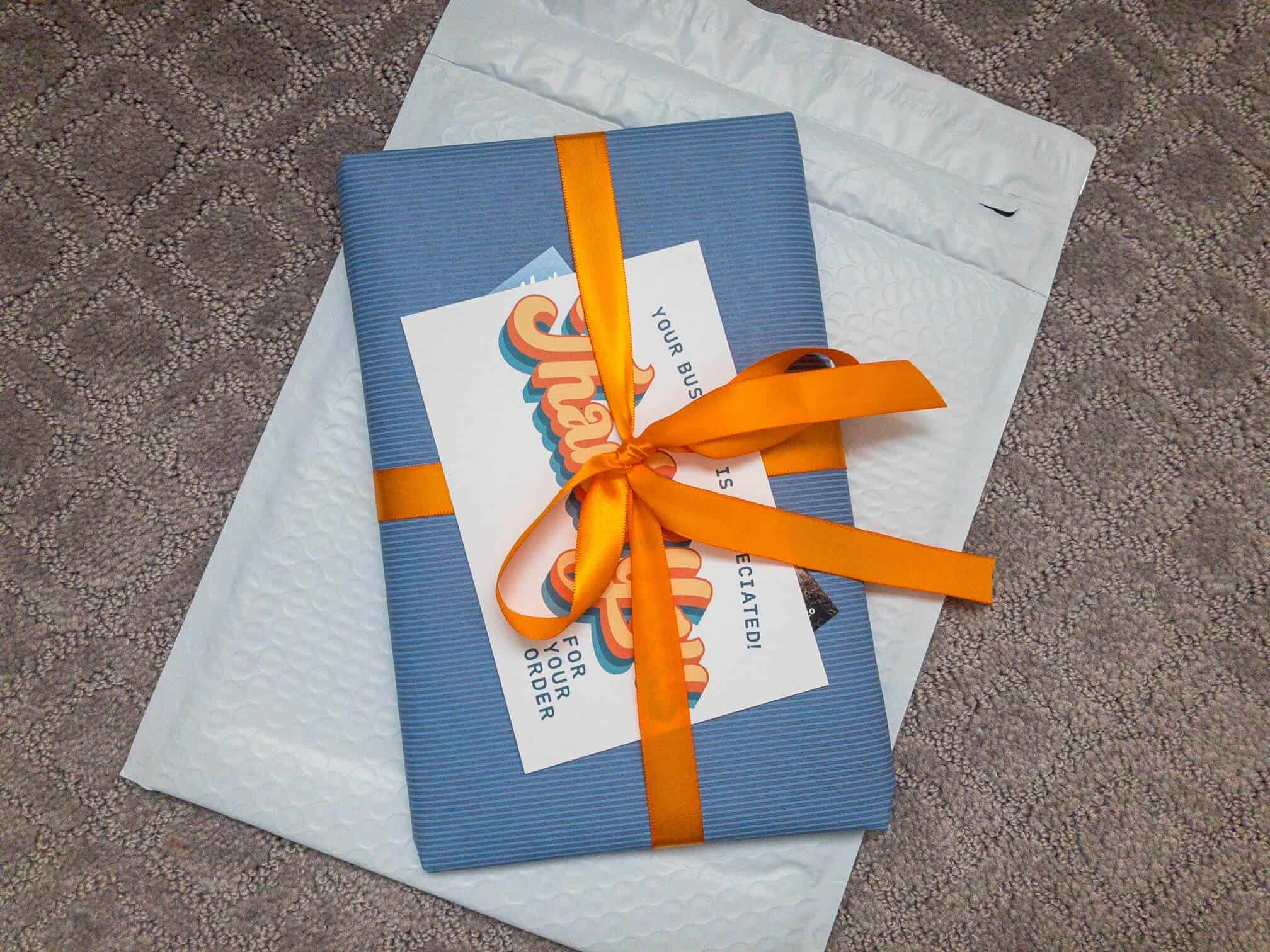 Whether you're using poly mailers, bubble mailers or something else, my best recommendation is buy ones that are waterproof. It might be hotter than hades where you are – but somebody else might be in torrential downpour. Since I switched to all-weather mailers, I have not had any returns due to damaged products from being left out in the middle of a hurricane.
It's a small price bump from poly mailers to bubble mailers, but it's saved me so many times, so I stick with it. I have found slightly lower prices in large bulk on sites like PaperMart, but the ones on Amazon ship faster and come in lots of fun colors, so you can really match your branding with minimal effort.
4. Thank You Cards:
I've used a variety of different thank you cards, all from Amazon, and have found some that I really like and match my branding. There are so many cute ones and they are not that expensive. It does take a little extra time to write something on each card, but that personal touch really makes a difference in how people feel about making a purchase from your store. Here are some cute ones available on Amazon:
****
I hope this helps you get your shipping game dialed, so you can ship those orders to happy customers and start building a sustainable business.
Etsy is a fun way to start a business. If you've been thinking about it – I say go for it! You'll be ahead of the curve if you've got shipping figured out from the beginning.
For more ways to make money, check out this post.
Have a fabulous day,
E