I love One King's Lane. I bought an antique black mirror from them years ago that I still have today and love. I feel like everything they have is just unique, timeless and very well-made.
Of course, that often comes with a high price point and their new line of outdoor furniture is proof of that. Stunning outdoor furniture in classic, elegant designs that are like art you can use. But, the price may put that out of reach (I know it does for me).
That's why when I saw these lookalikes – my jaw dropped. These simple swaps could save you literally thousands of dollars, while still giving you a very similar style. I'll show you the originals and then the dupes.
One King's Lane Frances Outdoor Furniture: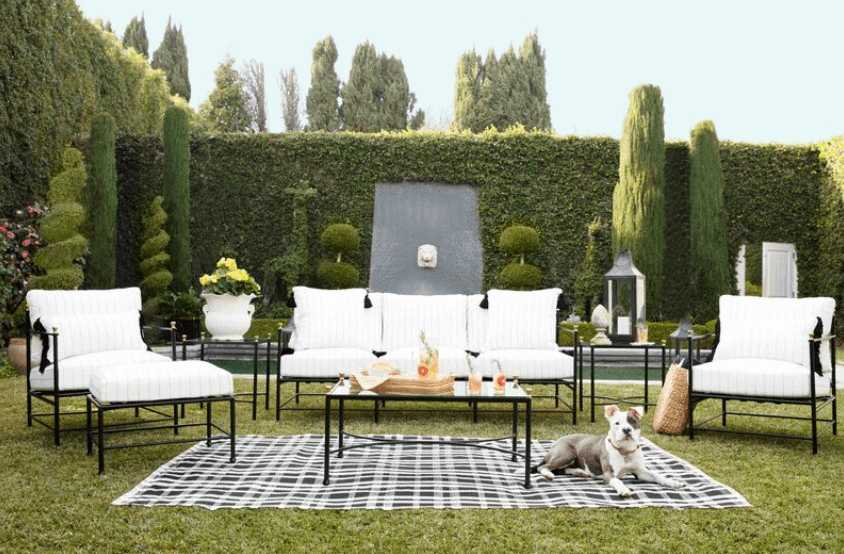 The Frances outdoor sofa and chairs are so beautiful. You have a choice of cushions, such as white with black piping, black with white piping, striped cushions and more.
The lookalikes I found have white cushions, so we're going to use those for our examples here. The black metal with the gold accents are so good here. So good.
The striped umbrella is that perfect touch of pattern and adds so much class to the whole design.
Can you have this elegant look for less? Yes, yes you can.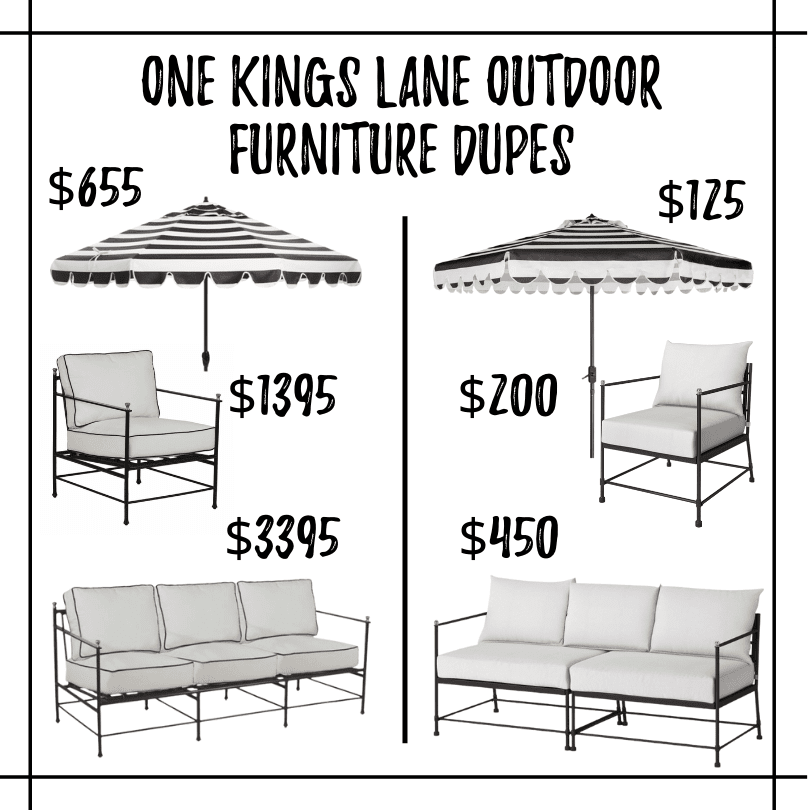 BAM! What?!?!? Let's break it down:
Safavieh Striped Outdoor Umbrella:
Very similar shape, color and design. Both our 9-feet. I have a Safavieh outdoor umbrella with fringe that I am obsessed with. I want to get one of their striped ones, too, and I will be buying the dupe – because it looks so similar!!
Studio McGee Midway Outdoor Sofa:
This one is so similar, but wow – the price difference is huge and it has a very similar frame design with the black metal and gold hardware! I love it!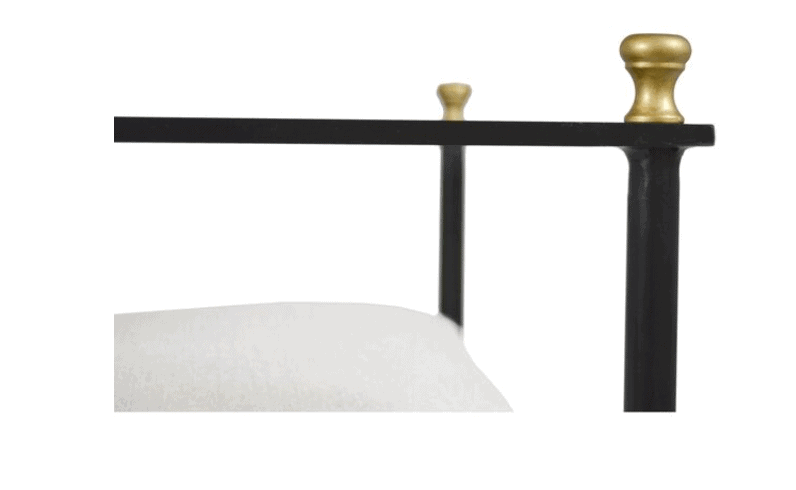 Studio McGee Midway Outdoor Chair:
These outdoor chairs are just $200 each and you can buy them in a pack of 2 for $400. What a steal. High style for such a great price. I just love these.
*****
I'm obsessed with all of these dupes and love them so much. I am hoping to pick some of them up for myself since we are redoing the backyard.
Are you looking for outdoor furniture? Let me know what I can help you find in the comments below!
Have a fabulous day,
E