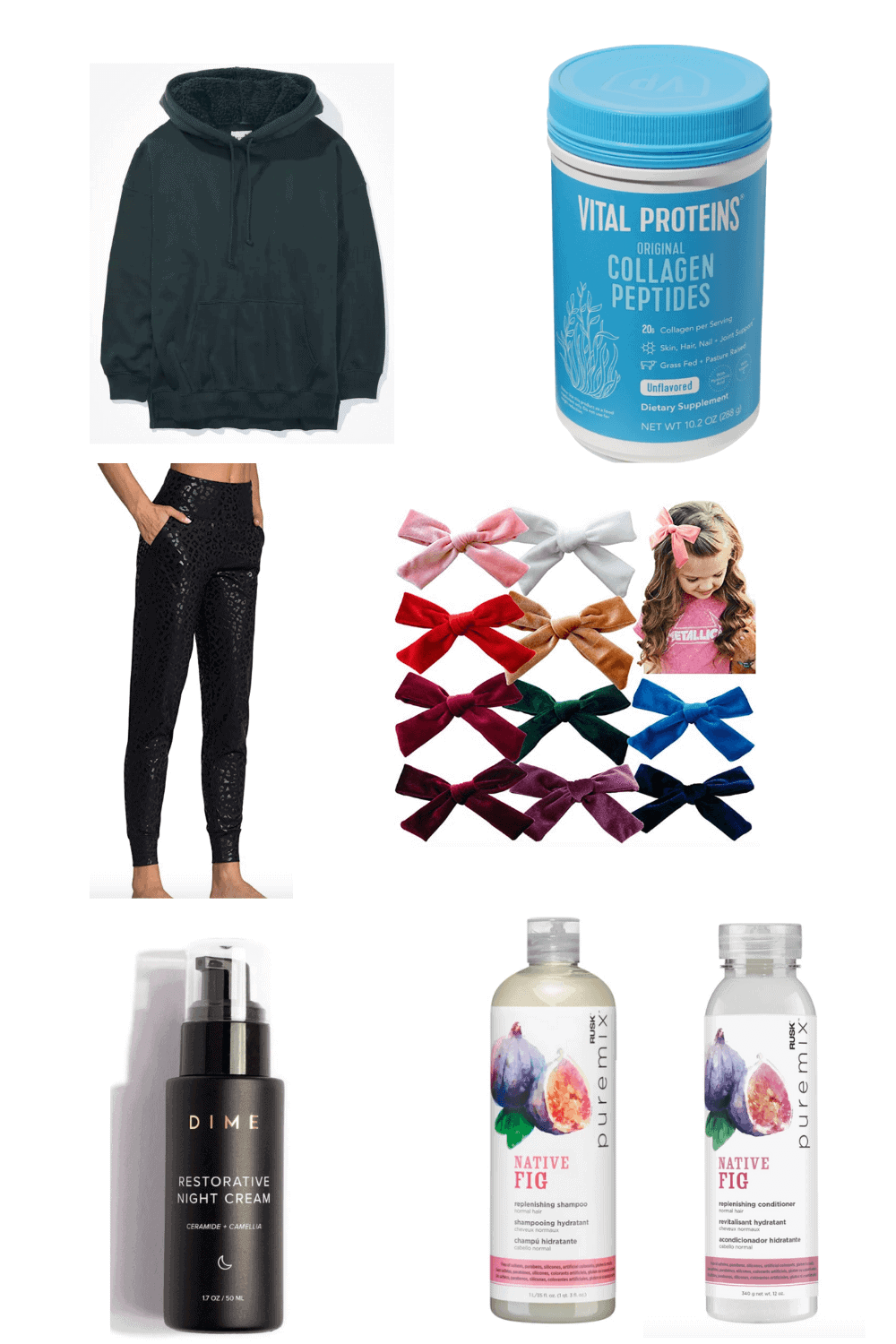 We made it another week, friends! I find myself willing to celebrate even the smallest accomplishments these days. "Yay, you did a load of laundry! Time for a treat."
As for our area, we just went back on stay at home orders, so it'll be a different kind of Christmas this year. Even still, I am grateful and have so much to be grateful for. I try to focus on the positive and live in the present (which isn't too hard these days as I find myself losing complete track of time!).
Luckily, kids make this season so sweet. They are happy with just the simplest things and activities. My kids have really been great examples to me of how to view this extended time at home together.
If you're entertaining kids at home, too, don't forget to check out my post this week with links to 6 free printable Christmas activities ready to go for the kids.
Now, let's get to it! Time for the six things that really stood out to me this week! If you're new to this column, check out the first Saturday Six last week to get an idea of what's happening here! I know I'm publishing this on Sunday – but that's just life right now, lol. Also, affiliate links used below for products I love and use and highly recommend.
My Favorite Things This Week: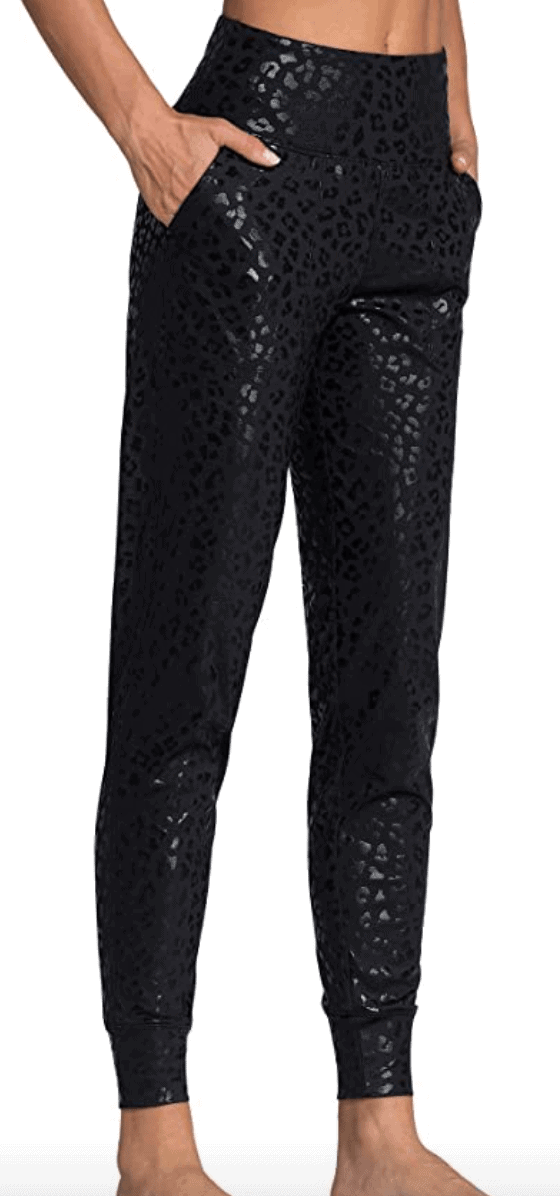 I'm all about the cozy life, especially this year. My stockpile of leggings, hoodies, and sweatsuits has grown to embarrassing proportions.
I'm not done yet, though. The second I saw these subtle leopard print jogger/leggings – they were a fast ADD TO CART. I have some workout leggings from the Gym People and feel they are very good for the price, so I thought these would probably be good, too.
They are better then good. These are soft, comfortable, super flattering, without being too bulky. In fact, I think they have just enough support and stretch that I could wear them to do pilates or workout in just as easily as I could wear them with a hoodie to go to Target.
The price is right, the shipping is lightning fast and they are very cute. Highly recommend. If you're not down with black or leopard, they come in a dozen prints. I'd say they are very true to size.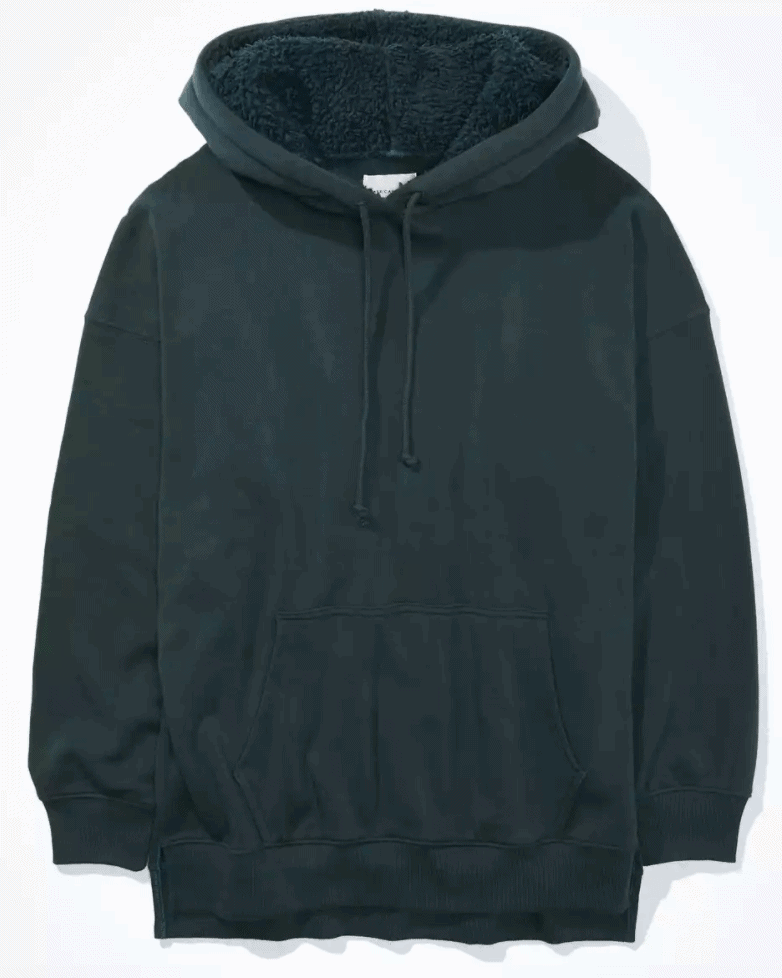 Yeah, you knew this was coming. I wasn't going to leave you hangin'. I kept talking about those hoodies and now here you go – the hoodie of all hoodies.
I bought one of these on a big sale and immediately ordered 2 more after putting it on. Yeah, it's that good.
The hood is lined with sherpa, creating this perfect, soft pillow like effect behind your head. And, when I end up cuddling on the couch with my kids, it really does create a little pillow I can lean my head back on.
Plus, there are slits on the sides, that keep the band on the bottom from cupping and creating a very bubble butt situation (must be said, sorry if it's TMI). It ends up giving it a more cozy look that is perfect over leggings or something tighter on the bottom.
These are designed to be over-sized, so if you're in between sizes, consider sizing down. But, due to the length of the sleeves – which is not over-sized – I would recommend sticking with your regular size if you're unsure.
And, buy more than one. You'll want them all. Trust.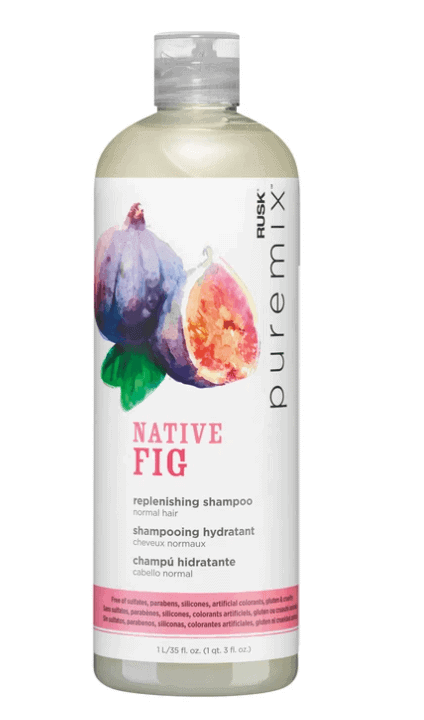 It's been a journey getting my hair healthy over here. Finally, earlier this year, I just went back to dark and stopped highlighting my hair because it was looking super fried and I was worried it would just start falling out of my head.
After a year of staying in the darker tones and switching my products over, I'm seeing major – as in super noticeable – results. My flyaways and frizz are almost gone. My hair has a lot of shine, is laying really nicely and looks so different. I'm getting compliments from people who are saying things like, "Wow, your hair is looking really healthy."
I think part of that is due to this new shampoo and conditioner I've been using. I don't think this is 100% the change, but I do notice a difference when I use it. It says it's not for damaged hair, but mine was very damaged when I started using it and it's been very restorative.
Plus, it's cheaper than the Aveda products I was using before. Score.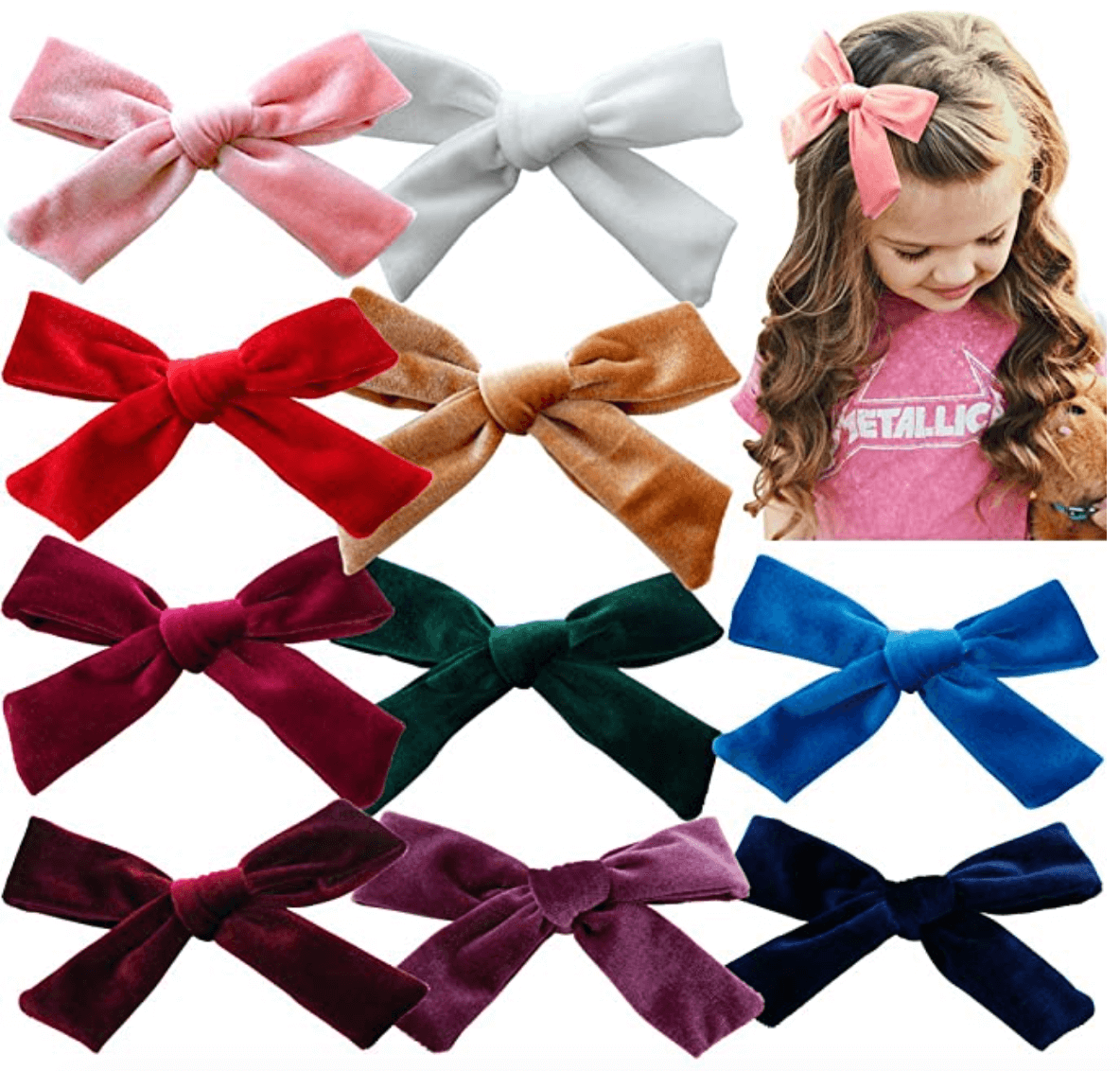 I made a decision back in March that I would keep things as normal for the kids as possible and I like to think that is part of why they've adjusted so well. The things we were doing every day before, like getting dressed, brushing hair, etc., have continued happening on schedule just as if we were getting ready to go out for the day.
For my daughter, that even means hair bows most days! She loves wearing them, I love putting them on her, so there's no reason to stop just because we aren't out in public as often as we used to be. In fact, if she wants to throw on one of her fancy dresses too, I am all for it. After all, they won't fit her forever.
The trick, though, is finding really nice, high quality bows that don't damage the hair and won't break the bank. I've paid a lot for bows and I've paid a little. These bows are the perfect balance between quality and price. You get 10 gorgeous velvet bows for under $20. That's a STEAL. But, it's only a deal if they're good and these are really, really good.
I especially love the luxe look of velvet – they bring a special touch that other fabrics don't and they can be expensive. So, this set is a really great find. They do sell out from time to time, so if they're unavailable, check back for a restock.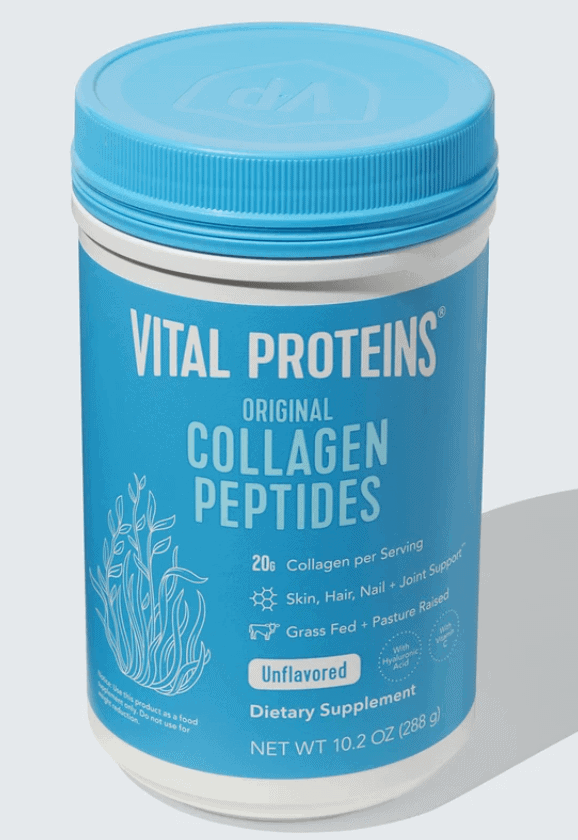 I started using collagen years ago when I began having joint pain in my knees, wrists and ankles. This was the precursor to my full autoimmune journey.
But, back then, I read that collagen can help lubricate joints and started putting a scoop in my bedtime tea at night.
Before I started seeing noticeable results, I saw it in my hair, skin and nails. Fine lines were softening. Hair was thickening. Nails were growing faster and longer. I was amazed. Collagen became my anti-aging secret weapon.
I've been taking collagen supplements ever since, because for me – I get serious results. But, then I switched over to this brand of collagen and noticed even MORE of a difference! Wow!
Highly recommend. They have both a beef and marine option and both are good, although I lean towards marine. I also always buy unflavored. Just my preference.
Get Collagen here and dial back the clock.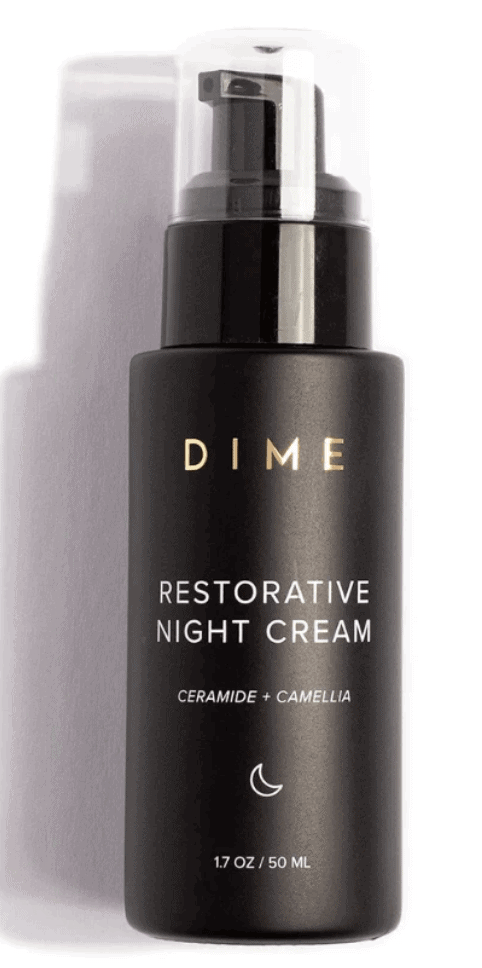 This one really surprised me. I grabbed the Dime Beauty eyelash serum during the Black Friday, because everyone is talking about it. I mean, everyone. So, of course, I had to try it. But, then they had all these other cool products I haven't heard of, too, like this restorative night cream.
DIME is similar to Beauty Pie in that they are disrupting the beauty industry by offering clean, quality products for a fraction of the price. I'm happy to support a company like that, even if they don't have an affiliate program.
I ordered this night cream, too, and didn't expect to see a noticeable difference right away. But, the next morning I woke up to this really glowy, dewy skin. Even after I put on my makeup, my skin had this almost lit from within look to it, like I had an Instagram filter on my face.
Seriously, this is really good. The difference to me is noticeable, and when I went to get my last eyelash fill before the shut downs, the woman even commented on my "beautiful skin".
Compliments from strangers? Yes. Want that.
If you're looking for a super clean, affordable night cream that is going to knock your socks off – pick this up.
*****
That's it for this week, folks! Thanks for reading and being here. I know it seems like we're living in the Twilight Zone right now, but we have to believe that this is temporary and we will get through it.
Until then, maybe something on this list will bring you joy and give you something to look forward to.
If you've found something lately that has really improved your quality of life – share it with all of us below!
Have a fabulous day,
E