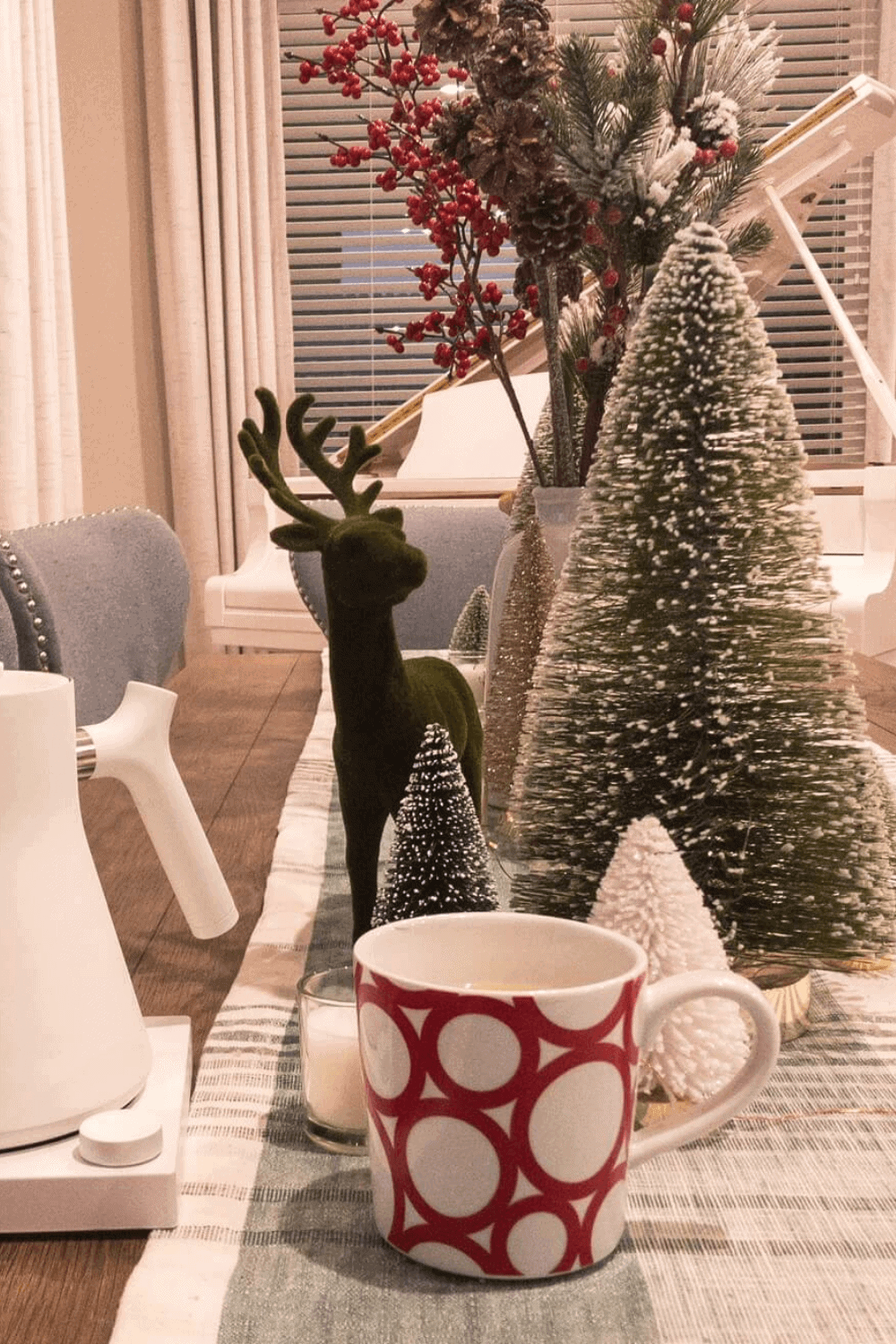 This post is the start of a new column that I've been thinking about for some time. While I've tried some regular column ideas in the past, I never really stuck with anything, mostly because I haven't always had a super regular posting schedule. That's life as a working mom – in the middle of a quarantine. #NoBigDeal
But, some of my favorite things to read each week are the weekly regular posts from other bloggers, such as one who does a Saturday Shopping full of great deals and another who shares a monthly column of her favorite finds (even though she's a food blogger!).
One of the cool perks of this gig – once you've been doing it for awhile – is the opportunity to try brand new products or learn about new brands I may never have known about. Combine that with my own insatiable shopping appetite and I end up with a lot of cool things I would love to share – but don't really fit in to any one blog post.
My idea behind Saturday Six is to be a place where I can share the incredible products, life hacks, recipes, finds, and awesome brand gifts that really surprise me or improve quality of life for us – and just might do the same for you, too.
To that end, some of these products will be affiliate links, but none of these brands sponsored this post. These are just my favorite six things from this week.
Enjoy!
My Favorite Things This Week:
1. My Favorite Electric Tea Kettle: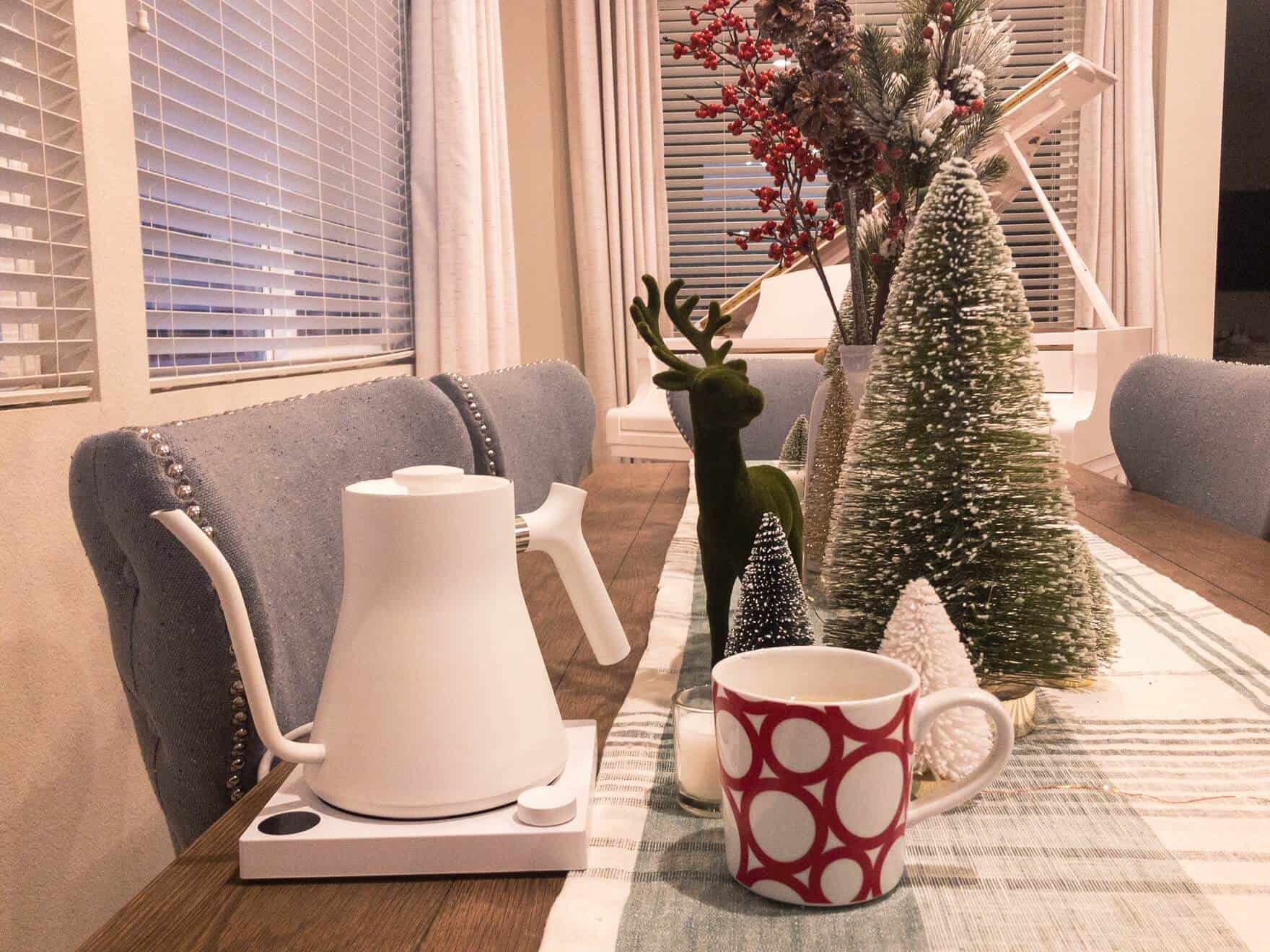 This Fellow electric kettle has blown me away. I use this at least once a day, sometimes twice. I use it for pour over coffee and for tea! It heats up super, super fast, can hold temp if you want to keep the water warm, and looks super chic on my counter.
I am, quite literally, obsessed with it. I included it in my post on the best gifts for coffee lovers, but I wanted to share it again here, because it has been one of my favorite products lately, and maybe, even all year.
Also, featured behind said lovely kettle is my holiday table decor. I lovingly refer to it as a "Woodland Escape". I am just obsessed with all these little trees, faux holiday branches and other things. All found at my local Target. #ILoveYou
2. My Favorite Lip Gloss: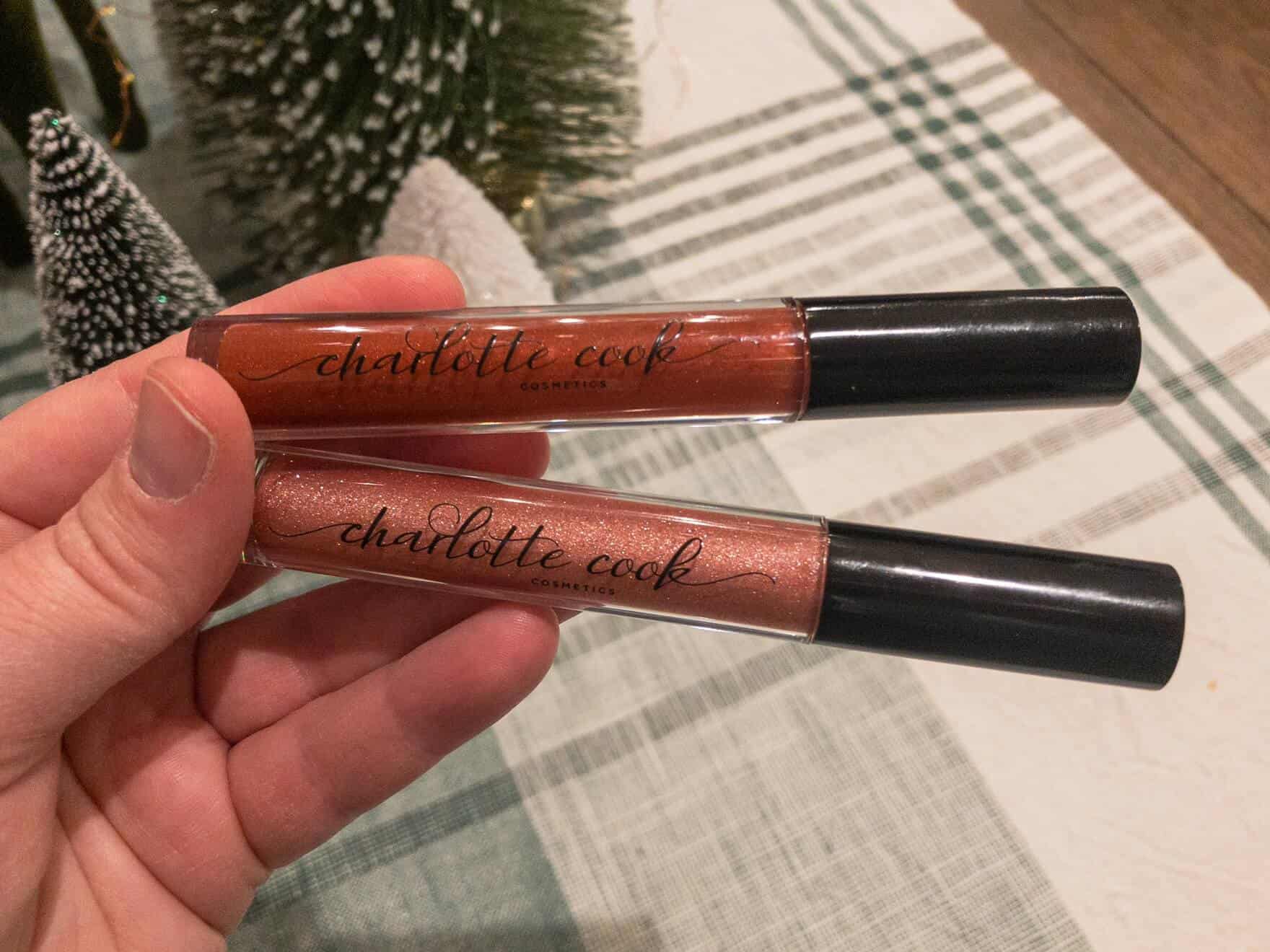 Wow. Wow. Wow. I have to tell you about this. I rarely find lip gloss I really love. But, this Charlotte Cook lip gloss is just so, so good. First of all, it's almost completely weightless. You really don't even feel like you're wearing anything at all. It's completely, 100%, non-sticky, too. There's no horrible taste, no weird smell, it doesn't get goopy or too thick. It is just completely dreamy.
In addition to that – y'all know how much I love clean beauty. I check most products I buy on the EWG Skin Deep database. With 2 autoimmune diseases, it's one way that I take care of myself and protect my family. Charlotte Cook gets it – she has one, too – which inspired her to create modern beauty products that are clean and high-performing.
Whatever she did, these make my lips feel amazing. Plus, they are vegan, non GMO, cruelty free, and loaded with nourishing organic ingredients, like avocado oil, safflower oil, jojoba oil, shea butter, glycerin and more.
These two shades are Florence and Georgetown. Initially, I thought they'd be too dark, but they are just the subtlest, most beautiful natural lip colors. Florence (top color) is probably my favorite, because it literally makes my lips look like I just got lip injections, but Georgetown has a sweet, subtle shimmer that is sublime. Both are very natural and sheer.
3. My Favorite Thing for the Kids: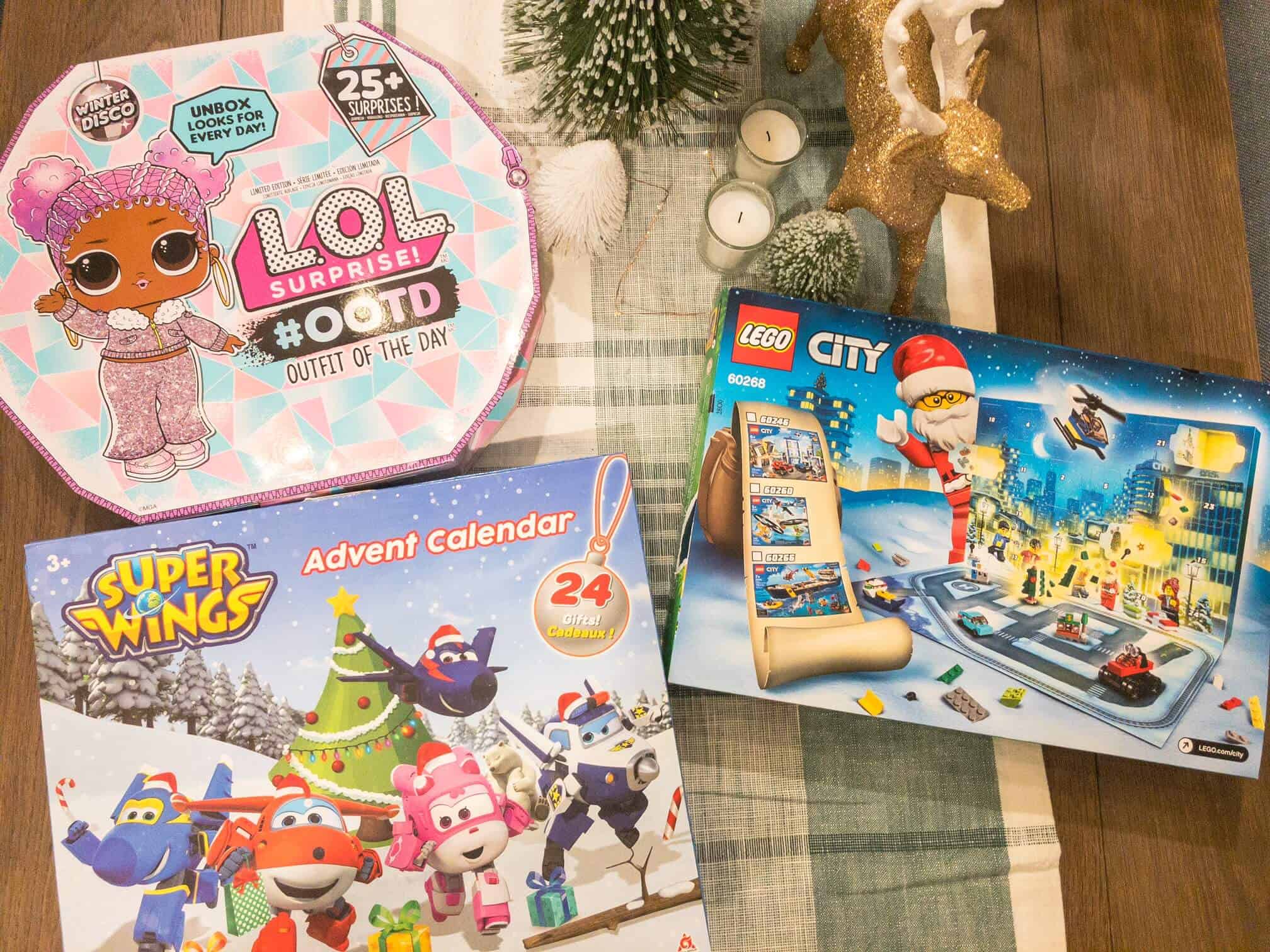 I have never done these little toy advent calendars before, but this year is different. I find myself looking for all the ways to keep kids distracted and happy. I can definitely admit to waking up some mornings and just feeling like we are living in the movie Groundhog's Day.
These little advent calendars are bringing so much joy to my kids every single day. They race downstairs to open up the little gift and then play with it for awhile, giving me some time to slowly wake up, have some coffee, check some emails, and just breathe for a minute.
They aren't that expensive and it works out to less than $1 a day. For the amount of joy it is bringing to our mornings – I'm happy to pay it.
You can find similar ones at lots of stores, like Target, Walmart, Koh's, etc.. I found these at Barnes 'n Noble, but I think they must be old, because I had a hard time finding them online.
4. My Favorite UV Sanitizer: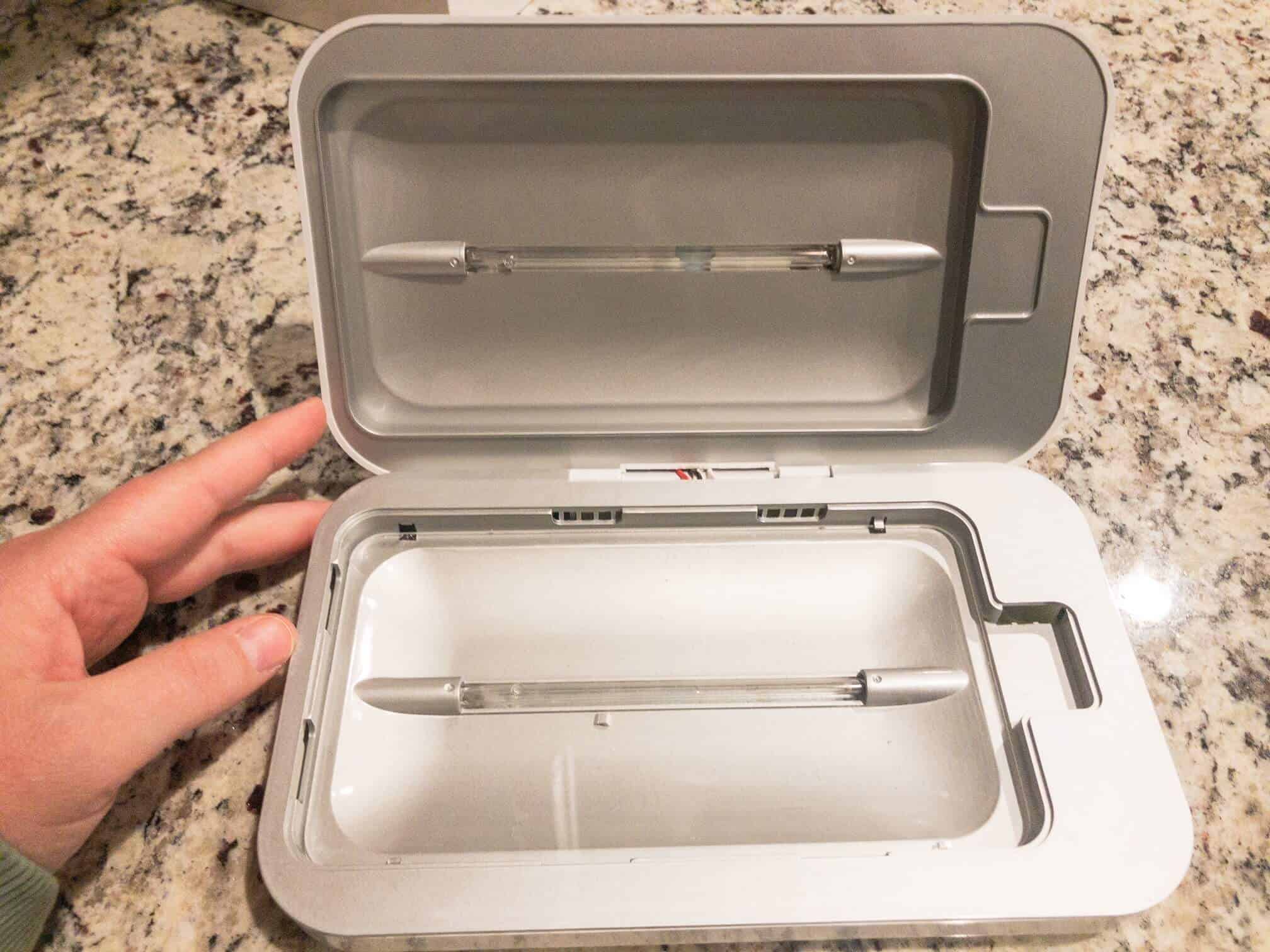 'Tis the season …. to sanitize everything. Who's tired of all this? ME! ME!
This PhoneSoap phone sanitizer has been on repeat around here. We put our phones in every time we walk in the door and we ask any person who visits (not often these days) to put their phone in it, too.
Basically, not only do our phones have 18x more bacteria than a toilet seat, but this year, can be one way that we transfer the infection without even knowing it. Think how often we use our phones in public, after touching things like door handles, gas pumps, or shopping cart handles.
This is so easy to use. You put your phone in for a few minutes. It sanitizes it using UV-C light to kill 99.9% of germs, even where wipes can't reach. BAM. Easy. Makes a great gift, too. I scored some for the dads in my life as Christmas gifts.
5. My Favorite Skin Cream: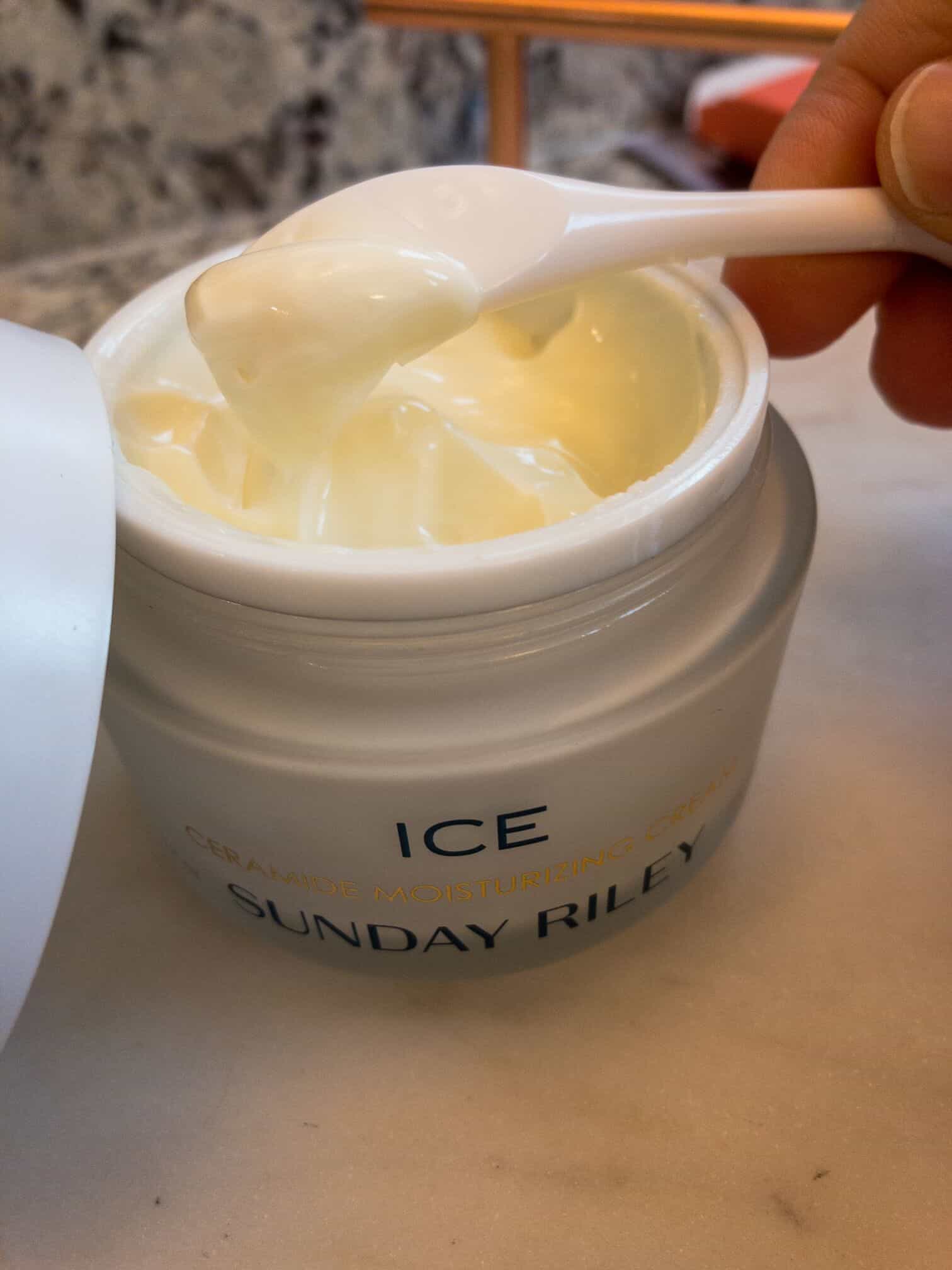 Oh man. This ICE ceramide loaded night cream from Sunday Riley is amaaaaaaaazing. Everything I've tried from this line I have loved, but this cream. Wow.
It's definitely thicker than a lot of my night moisturizers, but just sinks right in and makes my skin so happy. It's packed full of hydrating ingredients and ceramides that really improve the look and texture of my skin.
I make sure to use a thin layer of spot treatment in breakout prone areas first, though, because thicker creams like this can really break me out. Even still, it's a creamy, soothing, highly effective moisturizer that I look forward to using.
6. My Favorite New Dog Supplies: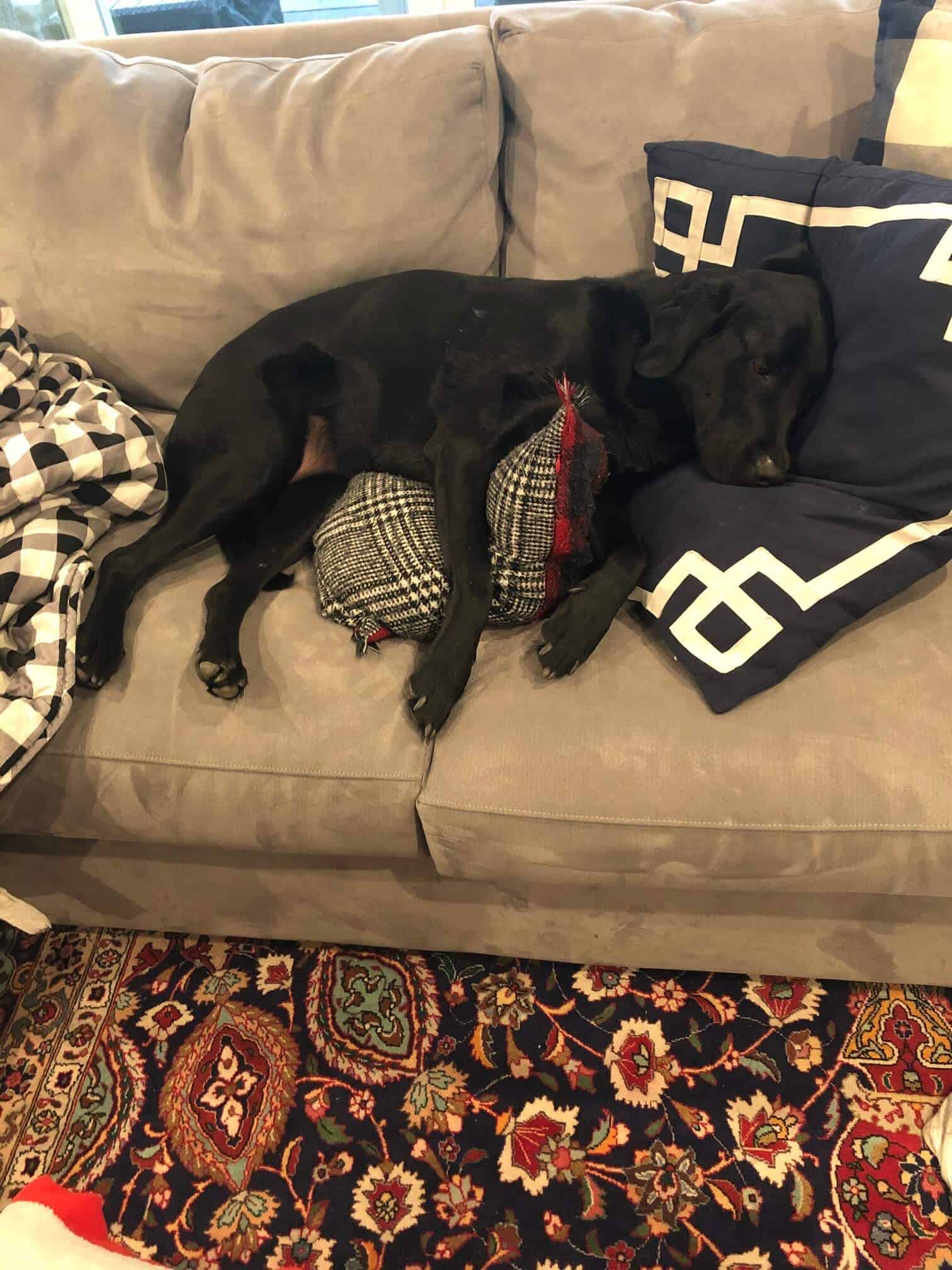 Let's say hello to our pup, Zoey. I don't know what to tell you – she has a hard life. I'm not sure how she manages.
In all honesty, though, this has been a tough year for her. She got a horrible toenail infection in August that led to a toe amputation and subsequent biopsy that showed a rare form of toe cancer. Luckily, we caught it early and it didn't spread, so she's doing much better now.
But it was months of appointments, cones, bandages, medicines, surgeries and lots of vet visits. Because 2020 is the gift that keeps on giving, you can't go in a vet's office these days, so I was walking her to the front and having to wait outside with other people, their pets, and deal with lots of distractions from cars, foot traffic, and all the activity in nearby stores.
Long story short – it was a total nightmare, at first. My sweet young labrador, used to a big backyard and leash free life, with a lot less trips to the dog parks this year, was so distracted by everything going on while waiting for these visits, that she was a total mess. I personally feel very uncomfortable yanking on a leash when it's wrapped around her neck. So, after a few hot mess visits that were exhausting (for me, she seemed fine), I did some research and found this highly rated harness.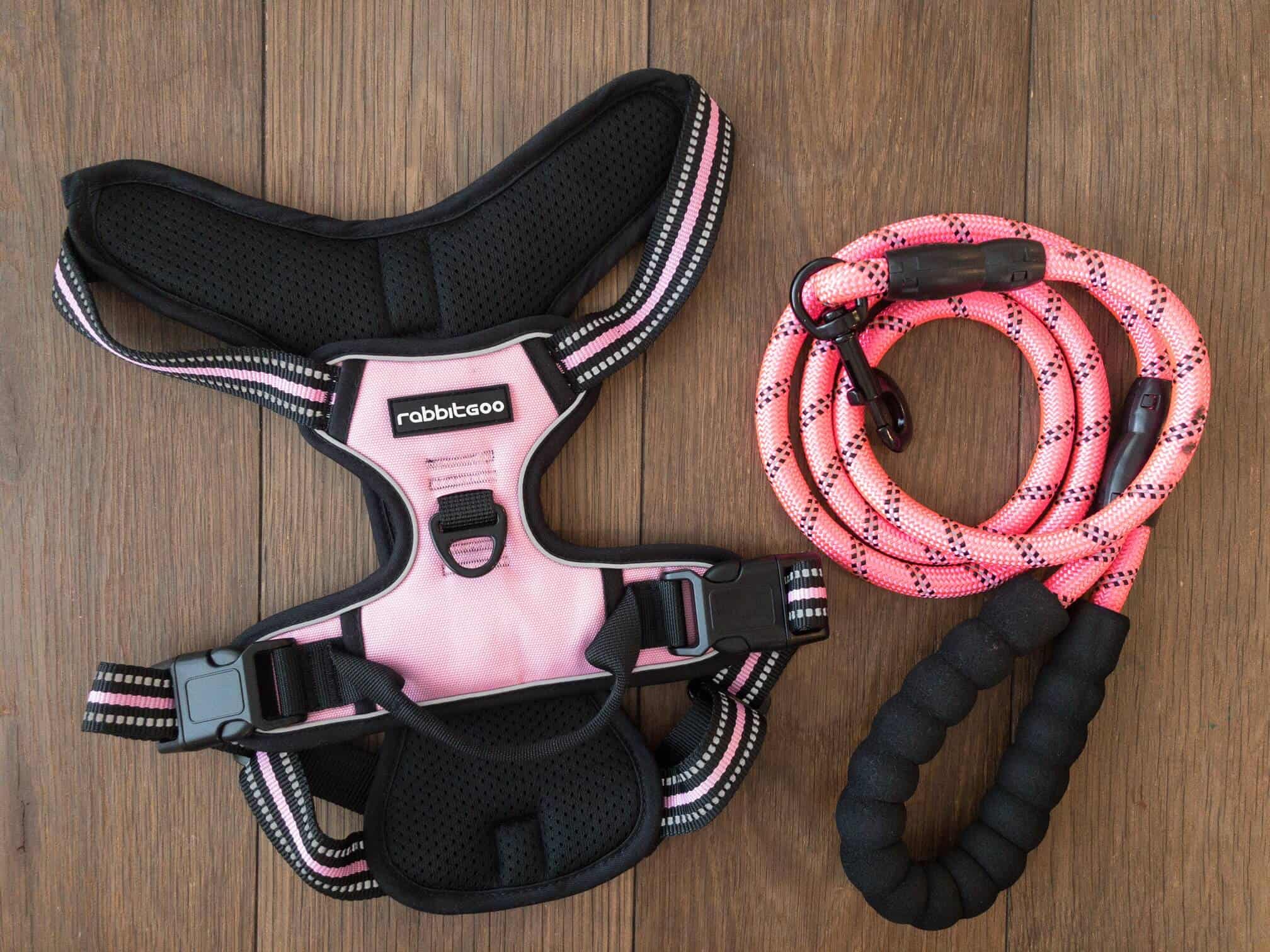 The harness goes around the trunk of her body with a loop on top where you clasp the leash. Then, I upgraded to this hardy leash with a really padded handle to make it less painful for me and gave it a go.
This made SUCH a difference – not only in helping me have more control while she's on leash, but also giving me the confidence to hold on to the leash tighter, since I knew it wasn't causing her any discomfort. If you have a pup that is tough to walk or not great on leash – check this out. You might love it.
******
What do you think? Have you tried any of these products? Is there something you've been loving lately? Share it with us in the comments below!
I hope you'll come back next Saturday for the next Saturday Six. Let's see how long I can keep this one going!
Have a fabulous day,
E