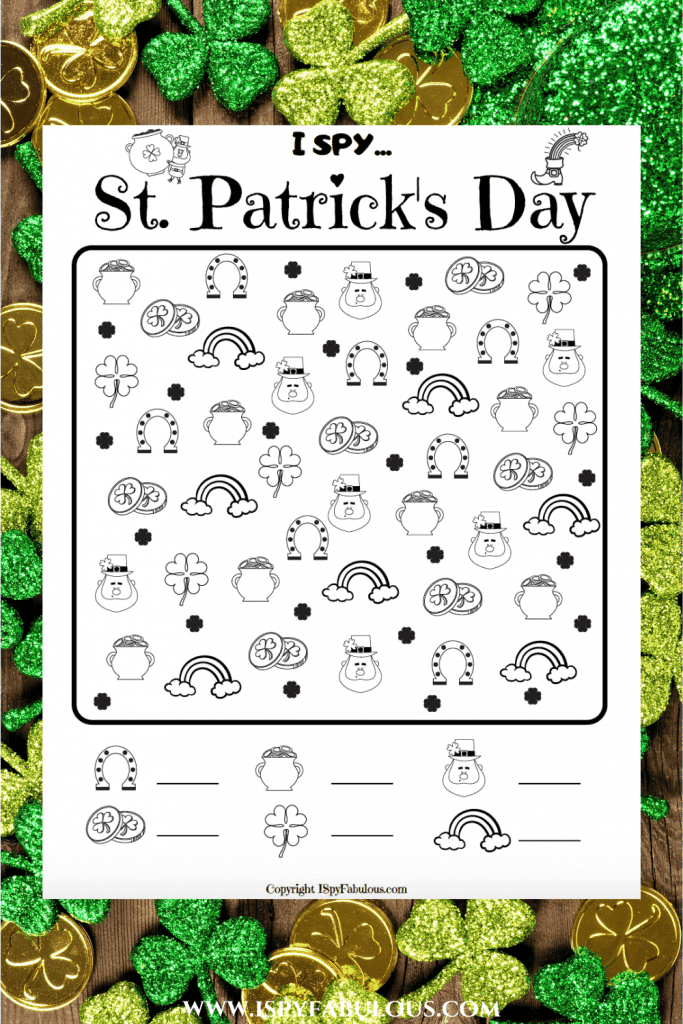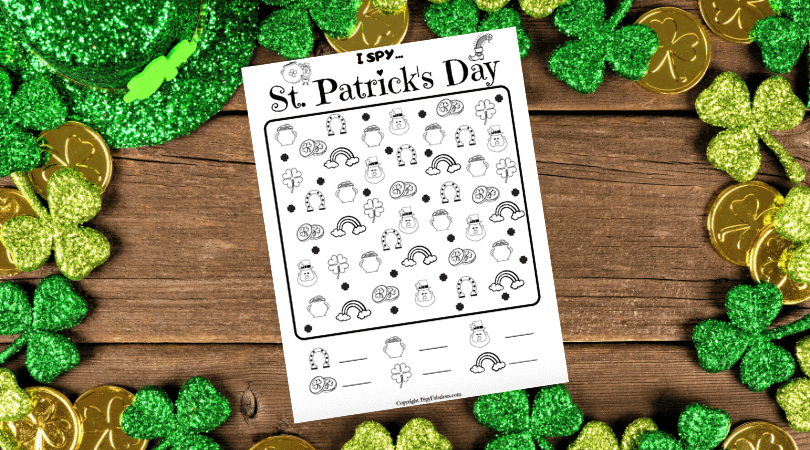 I'm such a fan of St. Patrick's Day. This year, my son is old enough to start building leprechaun catchers and really enjoy some of the merriment and I can't wait!
I am also a fan of easy, free, fun activities – are you with me?
That's why I whipped up this festive St. Patrick's Day I Spy printable for us – and now I'm sharing it with you.
How To Use the I Spy Printable: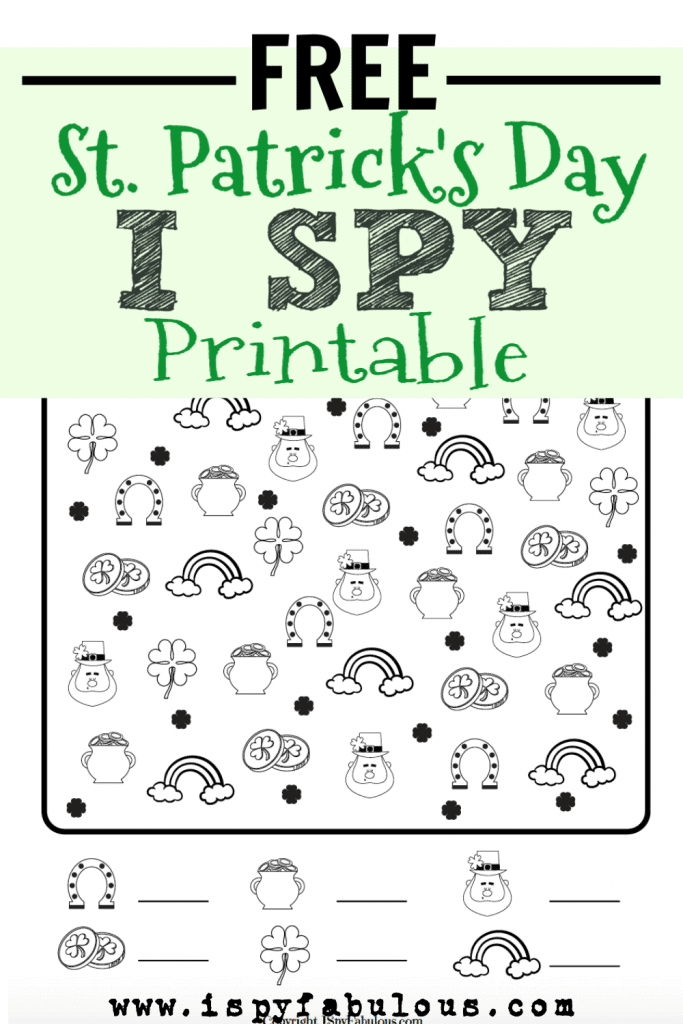 These games are so fun! If you haven't done one with your kids yet, it couldn't be simpler.
They can count how many times each picture appears in the game and then write the number on the line and then enjoy coloring it or they can just color it!
It's all about easy fun here, people.
Download the Free I Spy St. Patrick's Day Worksheet:
To download, just click and it'll open in a new window. Print and you're ready to go.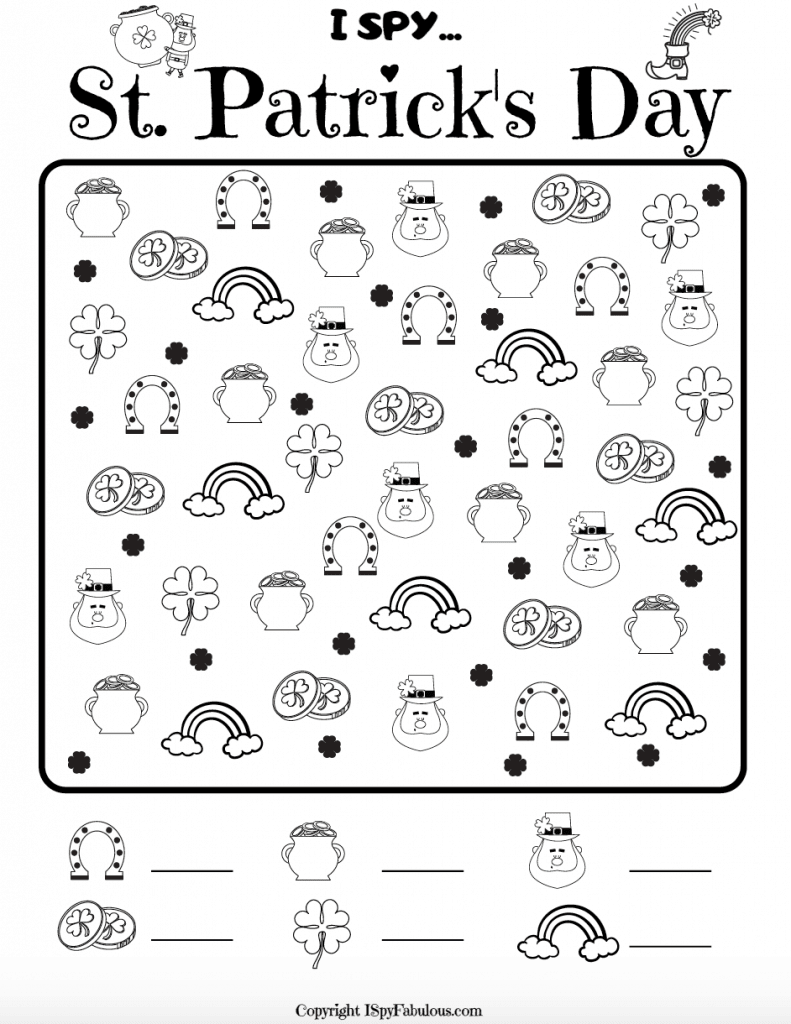 More Free Printables:
If you love this kind of thing, you might also really like my free St. Patrick's Day word search printable!
And, come back for Easter, because I have a few free games for that one, too, like the best Easter scavenger hunts and 3 free Easter game printables.
****
What do you do for St. Patrick's Day? Share your favorite tradition with all of us below!
Have a fabulous day,
E