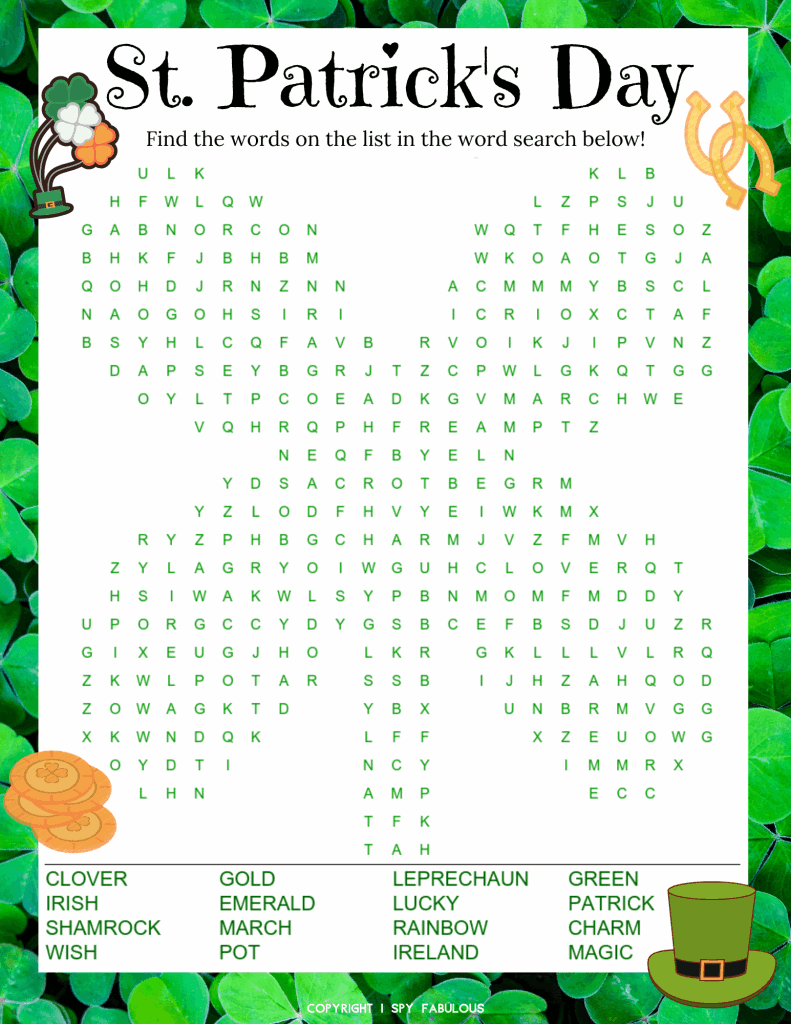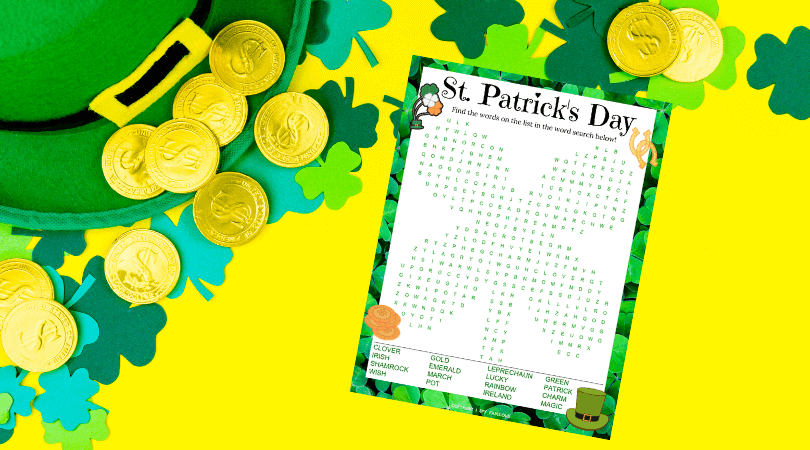 I have really fond memories of St. Patrick's Day growing up. My mother is Irish and she loved creating the illusion that silly leprechauns had run wild in our house while we were sleeping.
We'd wake up to green-colored milk, green eggs and ham, chairs turned over, glitter and gold coins (with chocolate inside!) sprinkled all over and other festive St. Patrick's Day merriment.
As we got older, we created leprechaun catchers – and try as we might – those little green buggers were just too fast 😉
So, now that I have kids of my own, I relish in the opportunity to have a little fun whenever we can, even on a short and sweet holiday like St. Patrick's Day.
St. Patrick's Day Word Search:
I created this cute, green word search in a clover shape for all of us to enjoy.
You're welcome to print and use it, even in a classroom setting, but please don't repost it and share it as your own without proper attribution. Don't forget to scroll down for MORE St. Patrick's Day activities and freebies!
How To Download the Free St. Patrick's Day Word Search:
To use it, just click on the image to download and it'll open in a new window.
No email required. Free. Free. Free. Talk about lucky 😉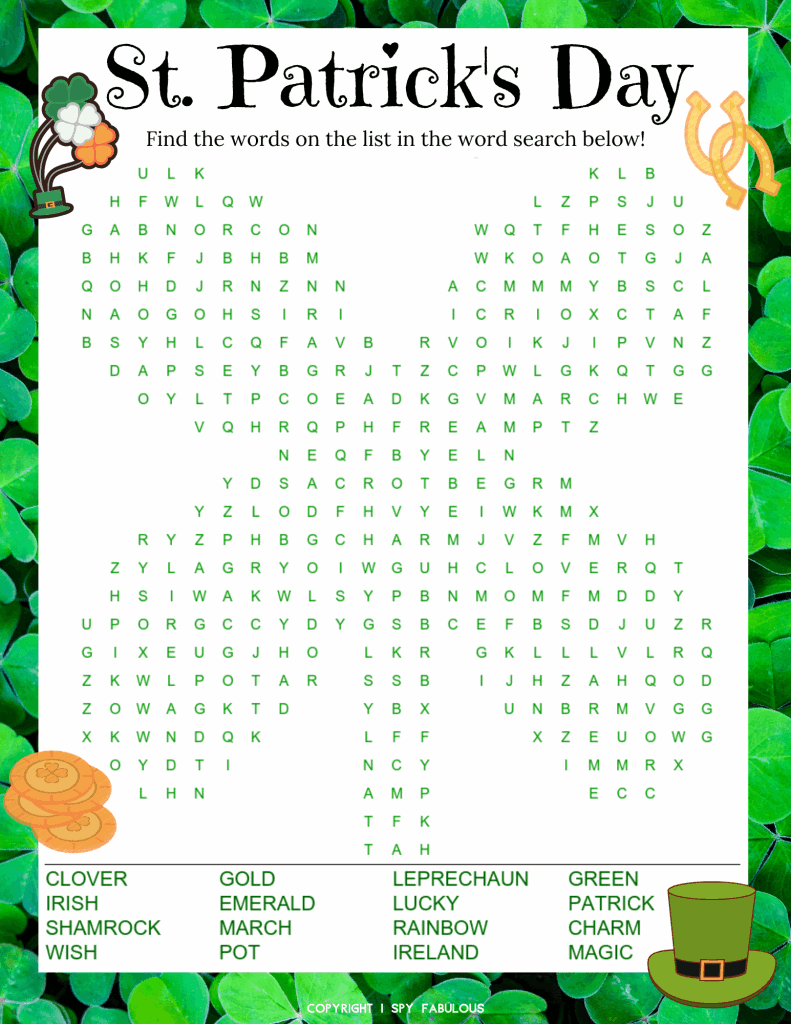 Now you can spend your money on some fun St. Patrick's Day activities instead 😉 Win. Win.
More St. Patrick's Day Activities:
If you love free – check out the free St. Patrick's Day I Spy Printable, too! It's so cute!
Are you building Leprechaun traps? Here are 6 easy and fun leprechaun trap ideas!
Or, don't miss this free Spring I Spy Printable.
Have a fabulous day,
E