I don't think I've ever been very good at working out at home. I always thought I needed that pumping music and peer pressure to keep me going after I was dripping sweat and feeling ready to pass out.
But, I think we all had to learn how to stay fit or get motivated from home this past year, especially after the quarantine fifteen started to creep up on a lot of us. I don't know about you – but it seems harder and harder to lose weight as I get older, so the name of the game really is maintenance and fat burning as much as I can muster!
While I do feel so grateful that my local pilates studio is open again and I get to go a few times a week (we wear masks, stay at least 6 feet apart and clean like savages), that just isn't enough for me to reach my goals. I need more exercise than that to stay healthy and keep up with my kids.
Testing Streaming Online Workouts:
So, about a year ago I started testing a lot of the free trials for the different online workout apps that were popping up everywhere. I quickly started figuring out which ones were my favorites and wanted to keep versus the ones that I let my free trials run out and didn't sign up.
Since your goals and fitness level might be different from mine, I'll share a bit about what I was looking for before I tell you my recommendations – so you can see if its what you're looking for, too:
What I Want In an At-Home Workout App:
First and foremost – I'm not in my 20s anymore. I used to say dumb things like, "I'll sleep when I'm dead." After having kids, I realized that they were actually going to take me up on that offer – so now I am older and wiser and know that I need a workout that will keep my body and heart healthy and strong without exhausting me to the point that I go into an autoimmune flare or can't chase after my kids.
Given my situation, here are the things I look for:
Workouts around 30 minutes or under
No heavy weights required (2, 3 or 5 pounds only)
Limited jumping (this means no burpees, etc.)
Great music (even if its yoga – I like it bumpin')
Lots of options (although you'll see one exception to this below)
No special equipment (I didn't want to buy a bunch of stuff to gather dust)
Again, I'm usually a light cardio, pilates, walker type exerciser – so this is the lens by which I was analyzing these workouts.
And, after a lot of trial (and a few injuries – boy did I flare up my right shoulder!), I narrowed it down to a few that I highly recommend and feel were worth every penny! Two of these are online workout apps and one is a workout dvd that you can download and stream. By far, the DVD is the more affordable option, but it is still very effective. All of these are affiliate links and I am only sharing the workout apps and videos that I really do use and love.
Let's check them out!
Best At-Home Online Workouts: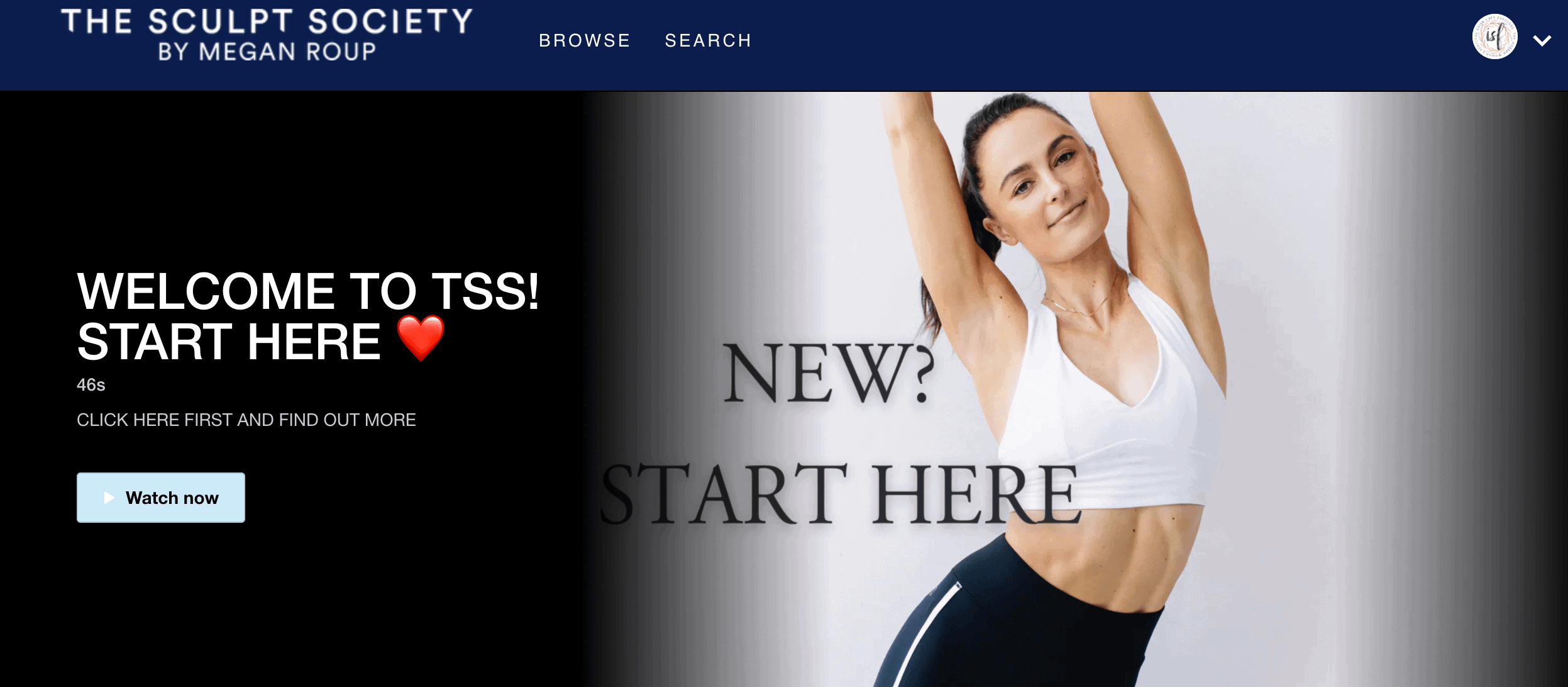 I love Megan Roup! I actually had the chance to listen to her speak a couple years ago when I attended a Create + Cultivate conference in SF. At the time, her classes were in-person only and nowhere near where I lived, so when I saw her workout app go live last year – I signed up right away!
Her routines are SO FUN. She creates dance cardio routines that are easy to follow and keep up with, but get your heart rate up and body moving! Of course, I work out along with her while imagining that I could someday look as svelte as she does, which helps with the motivation for sure.
I love her music selections, too, which really compliment the routines. You feel pumped up by how positive and excited she is to share her workouts, too.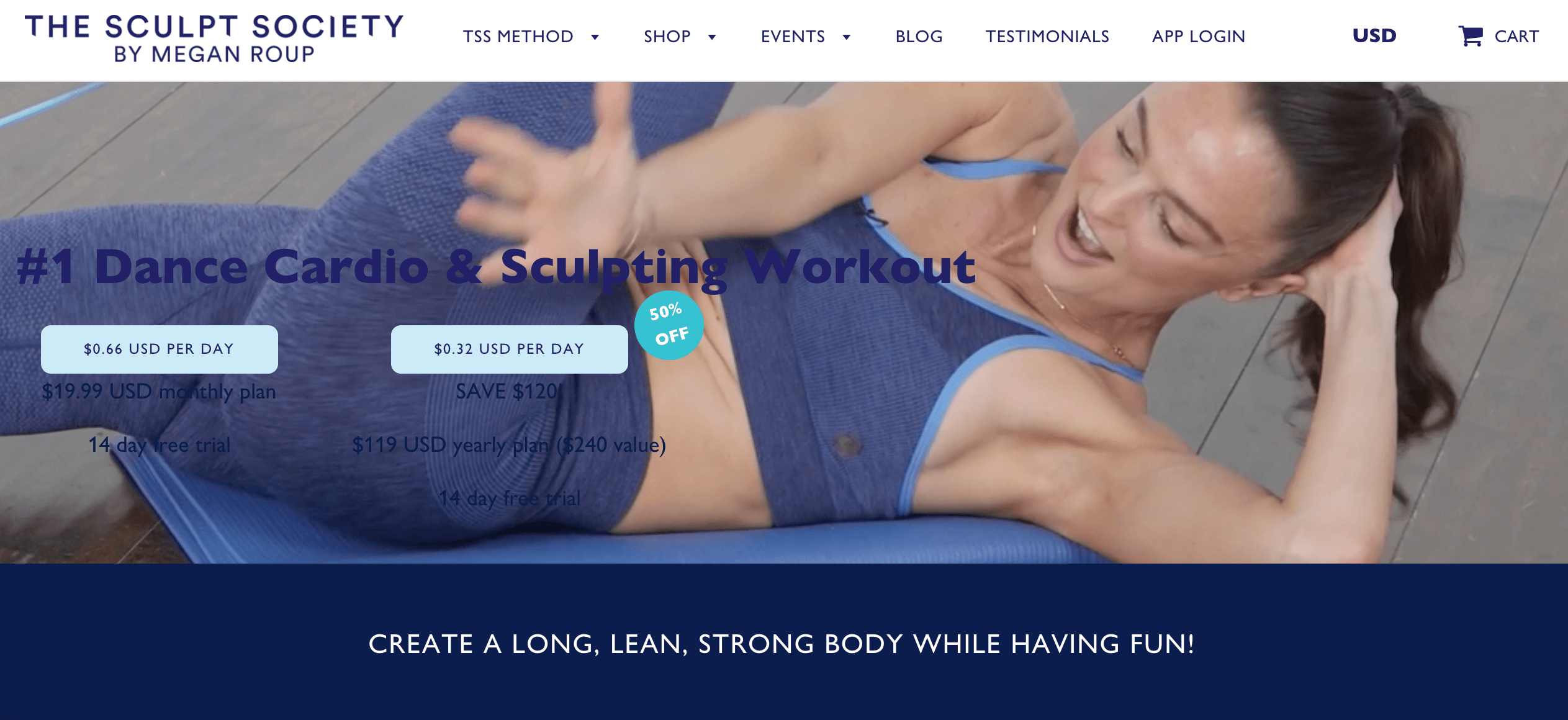 Her dashboard is easy to use as well. You can easily navigate based on the time you have, the type of workout or the area of your body you want to work.
I really like these options, because sometimes I am trying to avoid working an are of my body that is hurting or maybe I just want straight cardio to balance out the pilates strength training.
If you're super fit – don't worry – she has plenty of workouts that I can't even get through, so you might love them. And her new mama program works for pregnant mamas, too.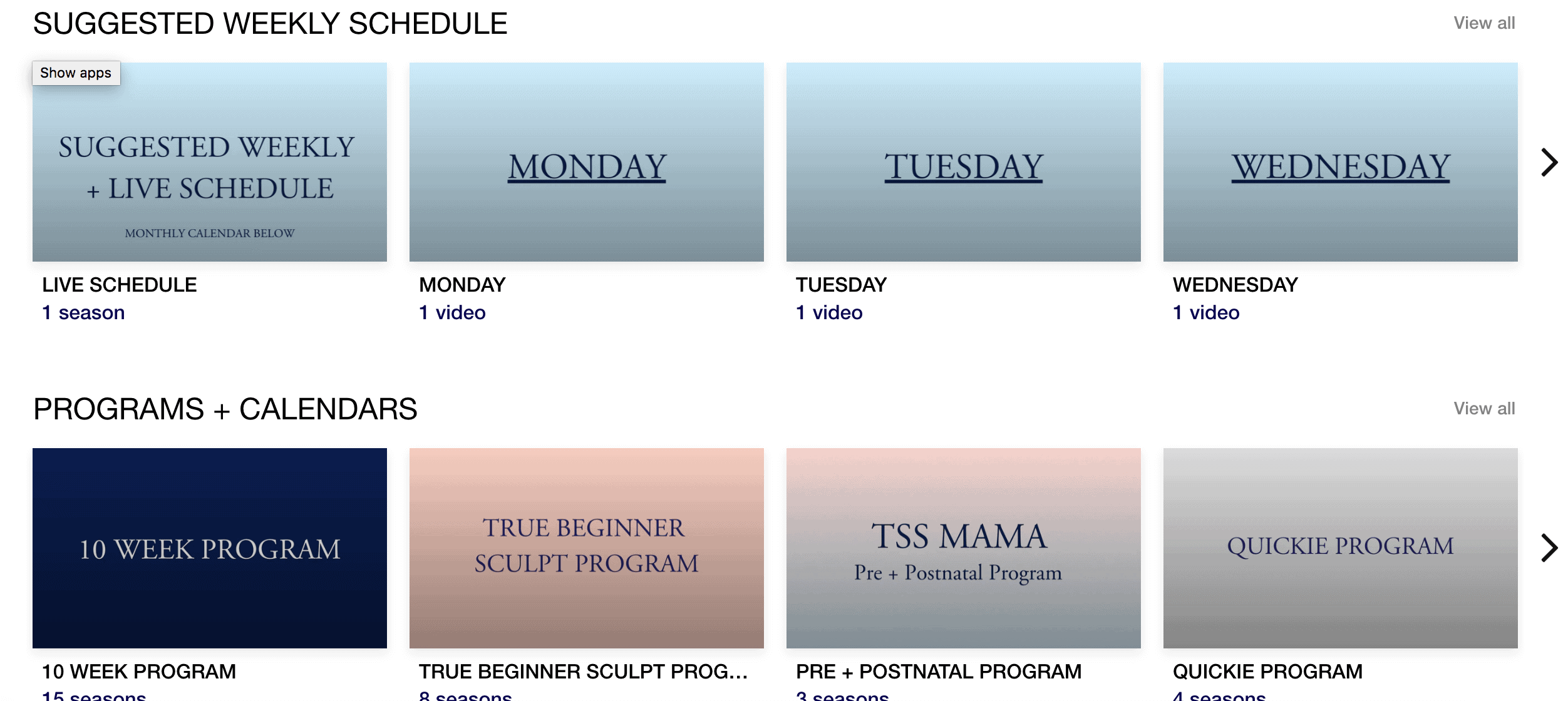 Price: Get a 14 day free trial! Use code ISPYFABULOUS to get 25% off your first month!
Monthly plans start at: $19.99 a month. Annual plans are $119 a year!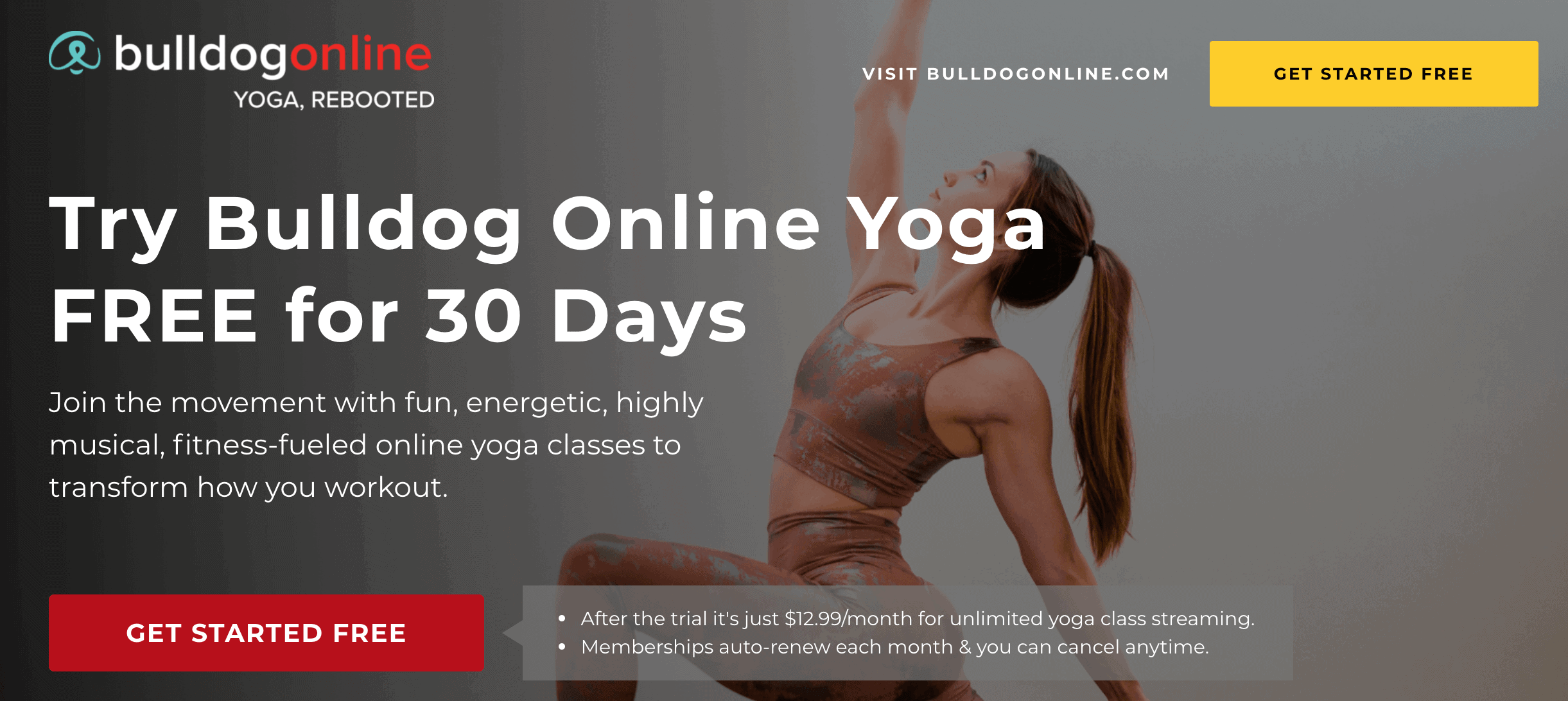 If Gwyneth Paltrow uses it, I want to know about it. So, when she recommended Bulldog Yoga it took me 2.5 seconds to look it up. And, I signed up and have loved it ever since.
Bulldog Yoga makes yoga super fun! They use upbeat pop music with classic yoga moves to give you a great workout that flies by!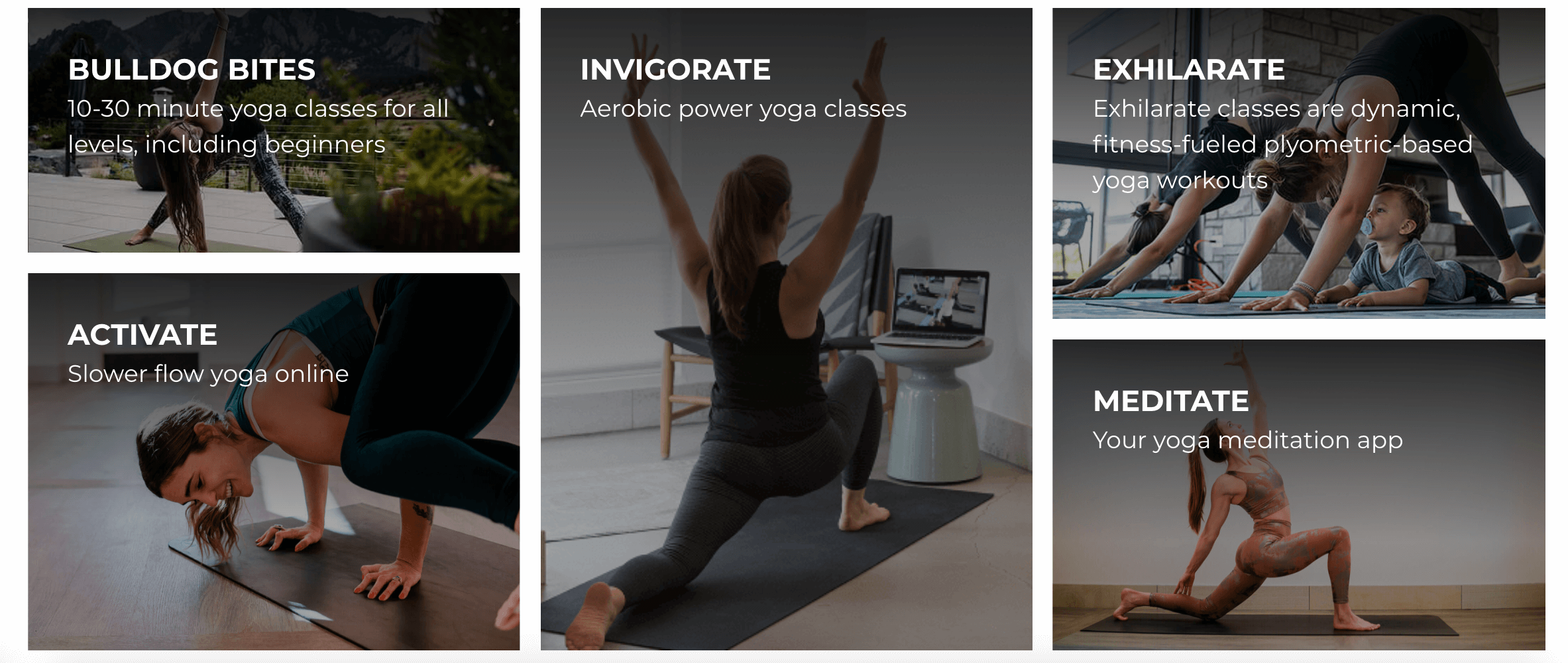 Plus, there are a ton of class option types, including:
sports focused
body area focused
pregnant focused
HIIT focused
stretch focused
cardio focused
yoga for bros
yoga for kids
yoga for teens
slow yoga
short yoga flows
and more!
That's a really beefy class library with tons of options, plus live streaming classes you can join and feel some of that in-person energy. I really just love the way they've blended something older like yoga with new music. It feels fresh and fun. You can read my full review of Bulldog Yoga here or scroll down to get 30 days FREE!
Price: Get 30 days free and 25% off your first paying month with my referral link!
Monthly plans are just $12.99 a month and annual plans are $125 a year!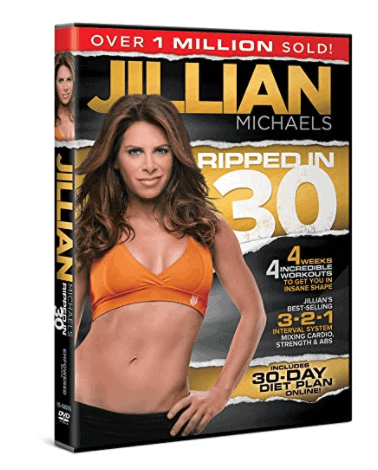 Okay, if you're not interested in plunking down a monthly fee for a workout app, but need to shake it up and get mo' cardio, then this one is for you.
I bought some Jillian Michaels DVDs years ago – seriously like 6 years ago – and they are still some of my favorite workouts. These are INTENSE, though, people. INTENSE.
And, if you start to have nightmares of Jillian Michaels yelling at you in your dreams, just know that you are not alone, friends. But, it's a small price to pay to get RESULTS. Her workouts are really well structured, so you get what you're after in the shortest possible amount of time. And, right about the point that you think – no, I can't do anymore – the video is over and you feel uh-maaaazing.
You don't need anything crazy to do the workout and she offers some modifications if you can't or don't want to do some of the jumping. Overall, it's a really well-done workout that gets results.
This is my go-to, all-time favorite workout DVD at home, but I'm linking some more that I have tried and liked for options. It's good, people, it's good.
Check out the Jillian Michaels DVD on Amazon. You can even buy it now as a video and store it on your account, so you don't need to deal with a DVD and can take it with you when you travel!
5 At-Home Workout Essentials: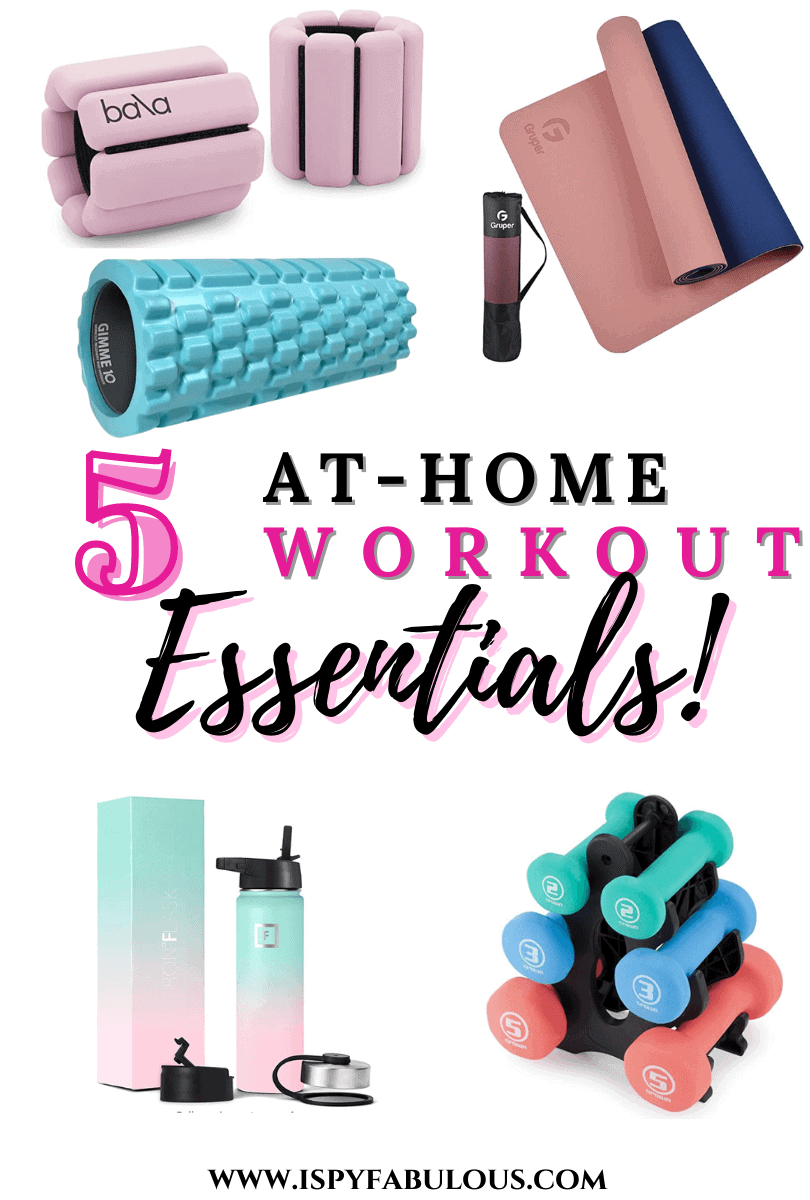 To do any of these workouts, you'll only need a few workout essentials that you might already have at home!
Small hand weights in 2, 3, or 5 pounds. Could even do 1 pounders! I like these.
You want to work that booty? Ankle weights to the rescue! I like these.
Helps with not slipping around during your workouts! I like this one.
You probably already have a fave, but I'm stuck on this one.
I learned in pilates how great these muscle rollers are for stretching out and massaging cramped muscles or areas of our body that get tight from prolonged sitting, typing, driving, etc. So good!
******
These are my new (and one old) favorites! Have you tried any of these? If you're not in a place to start something this aggressive, I understand. Start from where you are at. There are gentler workouts out there that will help you move in a way that is safe and comfortable for you.
Here are some of my posts with more gentle workouts and flows:
Hope this motivates you to start sweatin' and work on your fitness! If you're looking to write down your progress, I love this leopard print fitness journal.
Have a fabulous day,
E