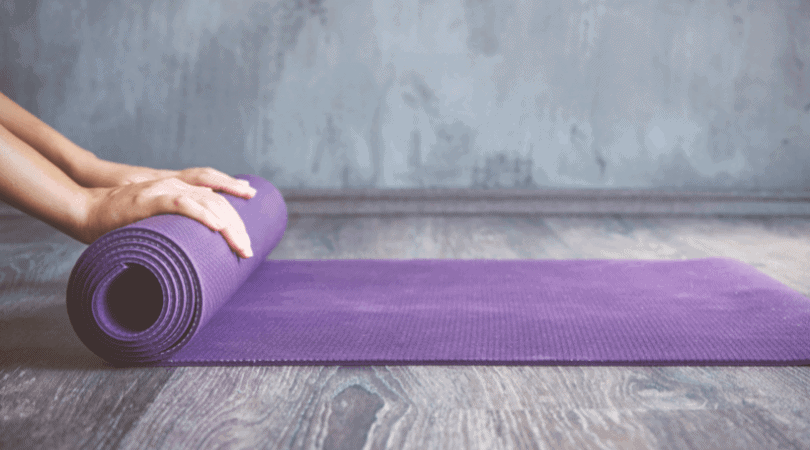 I'll admit that I'm not great at working out at home. I really need the distraction-free environment of yoga and pilates classes or the peer pressure of the gym environment to push myself and get the heart rate up. Left to my own devices, I'll do a lot less warrior poses and too many corpse poses.
But, when everything shut down and I was starting to get major cabin fever, I knew it was time to get myself on a schedule and work out at home. The only question was – how would I stay motivated?
That's when I saw an article about Gwyneth Paltrow saying how she used Bulldog Yoga to workout at home. Listen, if doing Bulldog Yoga can help me age like Paltrow (even a little), sign me up. STAT.
Bulldog Yoga is different from some other workout apps, because they are recording live classes in their studios. Plus, unlike any yoga classes I've been in – they pump great tunes that make it feel like a little yoga party.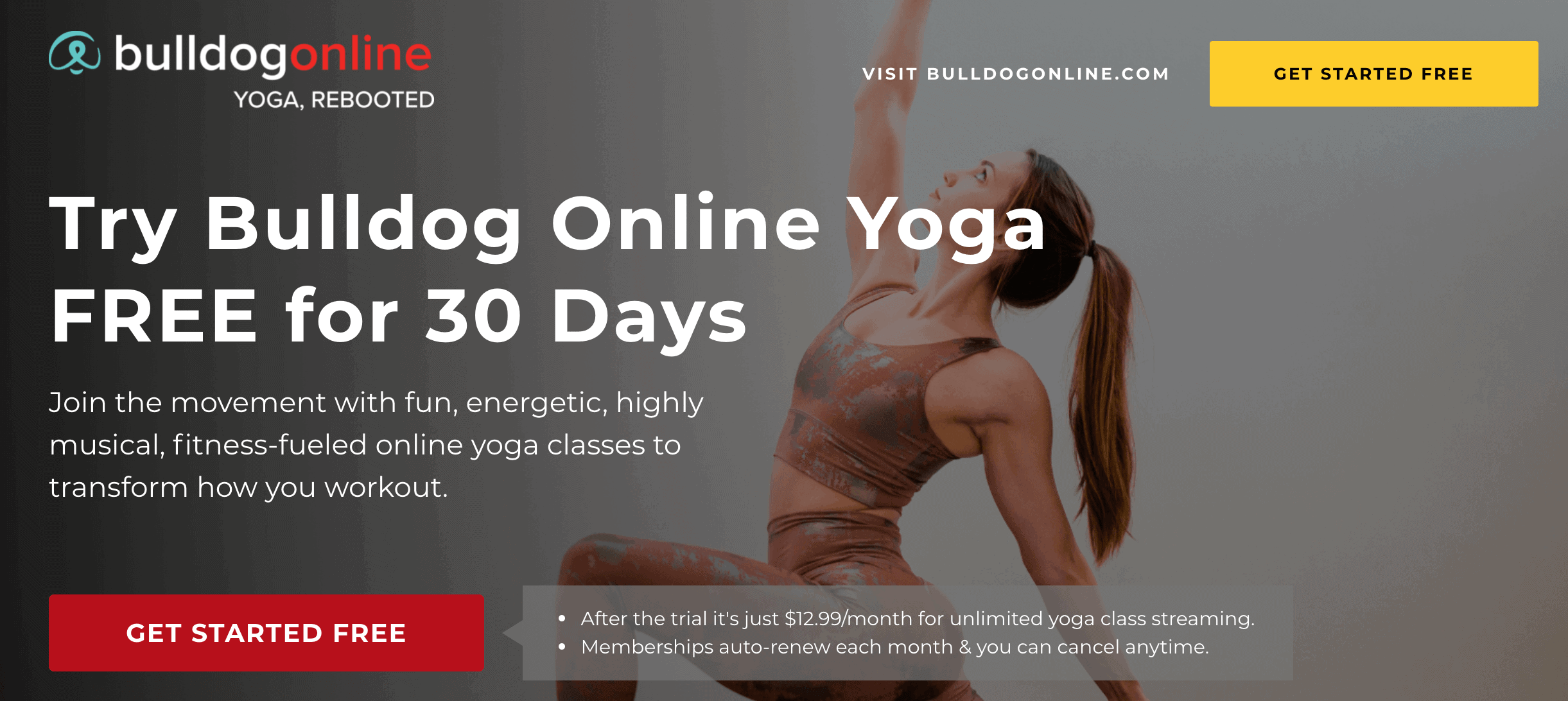 If Gwyneth Paltrow uses it, I want to know about it. So, when she recommended Bulldog Yoga it took me 2.5 seconds to look it up. And, I signed up and have loved it ever since.
Bulldog Yoga makes yoga super fun! They use upbeat pop music with classic yoga moves to give you a great workout that flies by!
Tons of Class Options: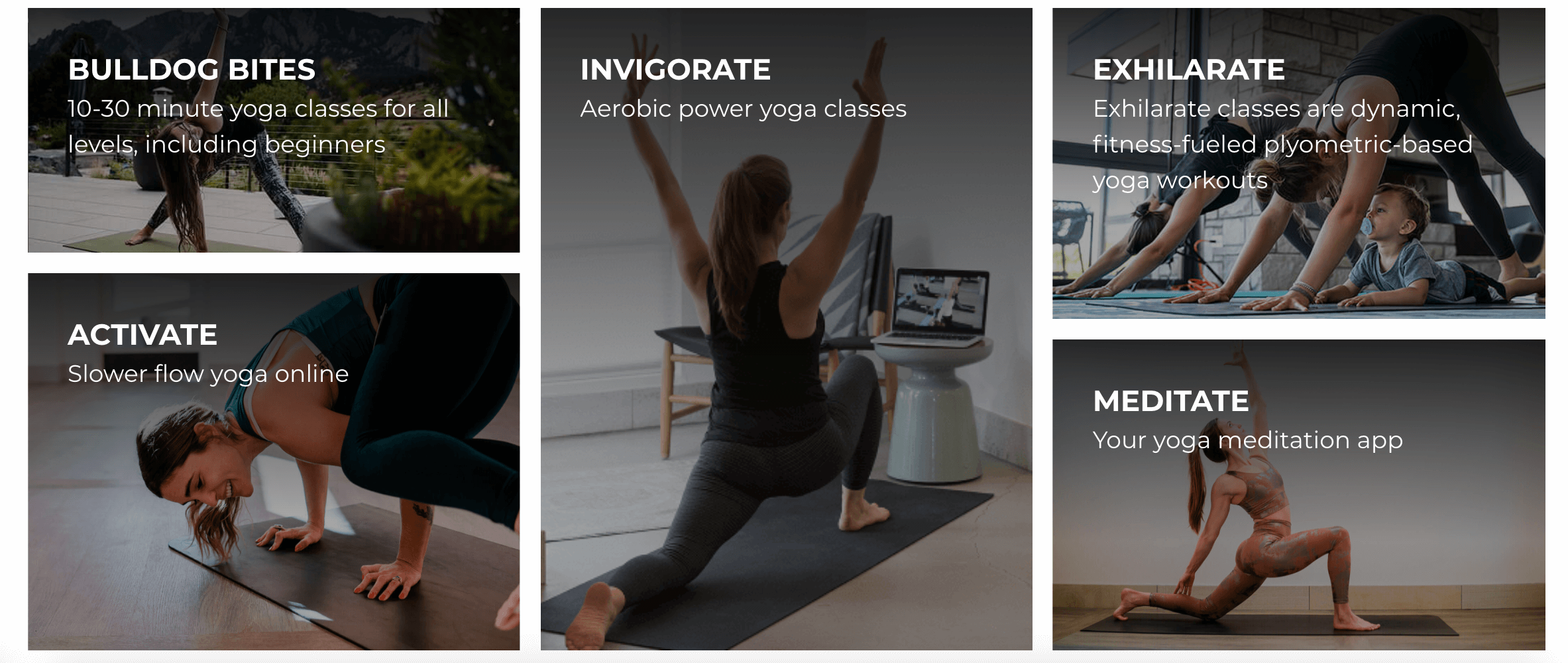 Plus, there are a ton of class option types, including:
sports focused
body area focused
pregnant focused
HIIT focused
stretch focused
cardio focused
yoga for bros
yoga for kids
yoga for teens
slow yoga
short yoga flows
and more!
That's a really beefy class library with tons of options, plus live streaming classes you can join and feel some of that in-person energy. I really just love the way they've blended something older like yoga with new music. It feels fresh and fun.
Benefits of Yoga:
If you've been around the blog for awhile, you know what a big fan I am of yoga and pilates, especially for anyone with autoimmune diseases, chronic pain, or just needing a gentler workout on their joints. Plus, if you've gone a long time without working out, starting off with something that will really leave you feeling stretched and invigorated will inspire you to keep going vs. starting with something that will leave you in such knots, you never want to do it again.
I also included Bulldog Yoga in my post of my top 3 at-home workouts, which might give you some more ideas, too!
Interested in trying Bulldog Yoga?
I would love to know what you think! I have a great deal to offer you with my referral link:
Price: Get 30 days free and 25% off your first paying month with my referral link!
Monthly plans are just $12.99 a month and annual plans are $125 a year!
*****
Getting strong again after having kids and struggling with chronic pain was a long journey for me and I'm really proud of the progress I've made. I'd love for you to check out some of my other posts on getting fit again if you're in the same boat:
Have a fabulous day,
E