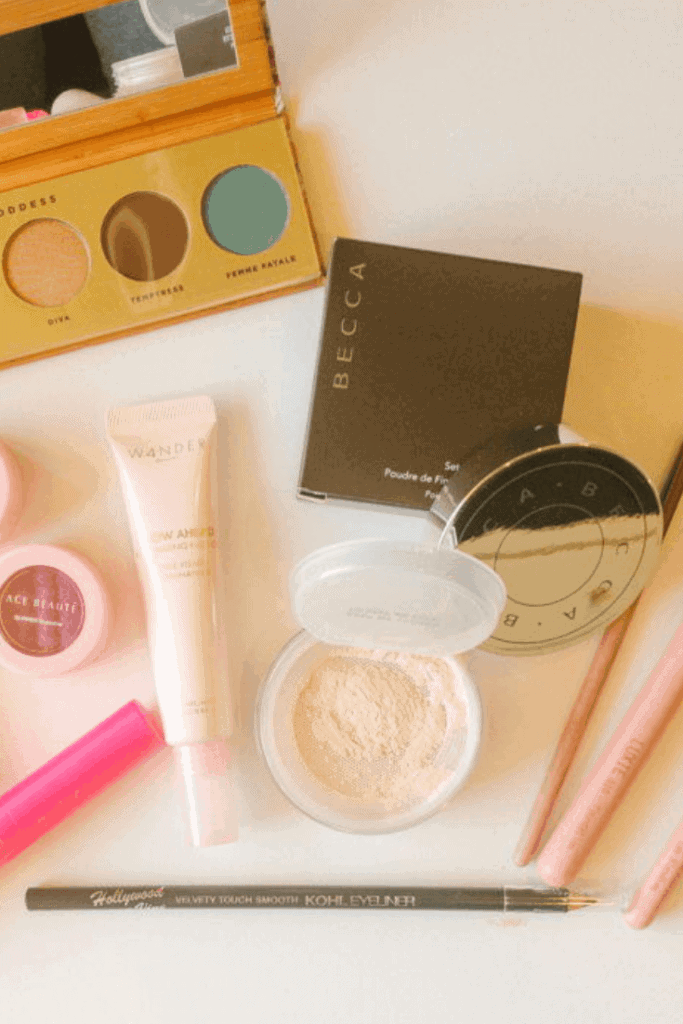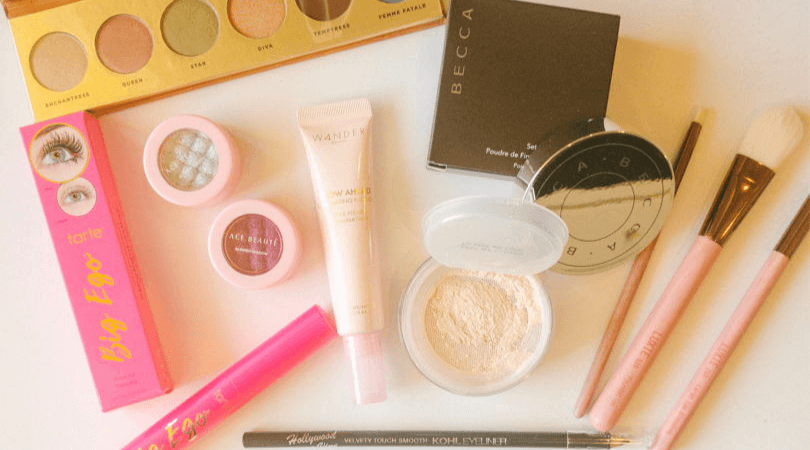 I am no stranger to subscription boxes. I get beauty boxes, lifestyle boxes, book boxes for kids, meal kit boxes, and have tried many more besides those.
But, for some reason, despite seeing many ads for Boxycharm Beauty Box, I hadn't tried it, mostly because I felt I was already getting enough beauty products in the other boxes.
But, the longer I waited, the more I was seeing people rave about Boxycharm.
The value! The products! The exclusives!
That's why I finally caved and decided to try it out so I could see for myself if Boxycharm really lived up to the hype.

Boxycharm is a monthly beauty box that sends 4-5 full-size products, including makeup, skincare, beauty tools, etc., for $21 a month. If you prepay for more months in advance, you can get the box for as low as $19.25.
Every box has a guaranteed actual value of over $100. The products are mostly name-brand. We're talking high-end products you'd typically find at Nordstrom and Sephora. There are some affordable brands incorporated.
With each purchase, you earn charm points that you can use to buy items in the charm shop.
This sounds more exciting than it is – you need a lot of charms to buy something.
There are more ways to get charms, too, including reviewing items to referring friends.
Let's dive in to the August 2019 box to see what the actual value is and whether or not it's worth it!
Full disclosure, I paid for this box. I am not an affiliate for this box as I could not find an affiliate program. They do have a referral program and I am using that link here, which means I'll receive referral charms if you purchase using my link.
Boxycharm September 2019 Review: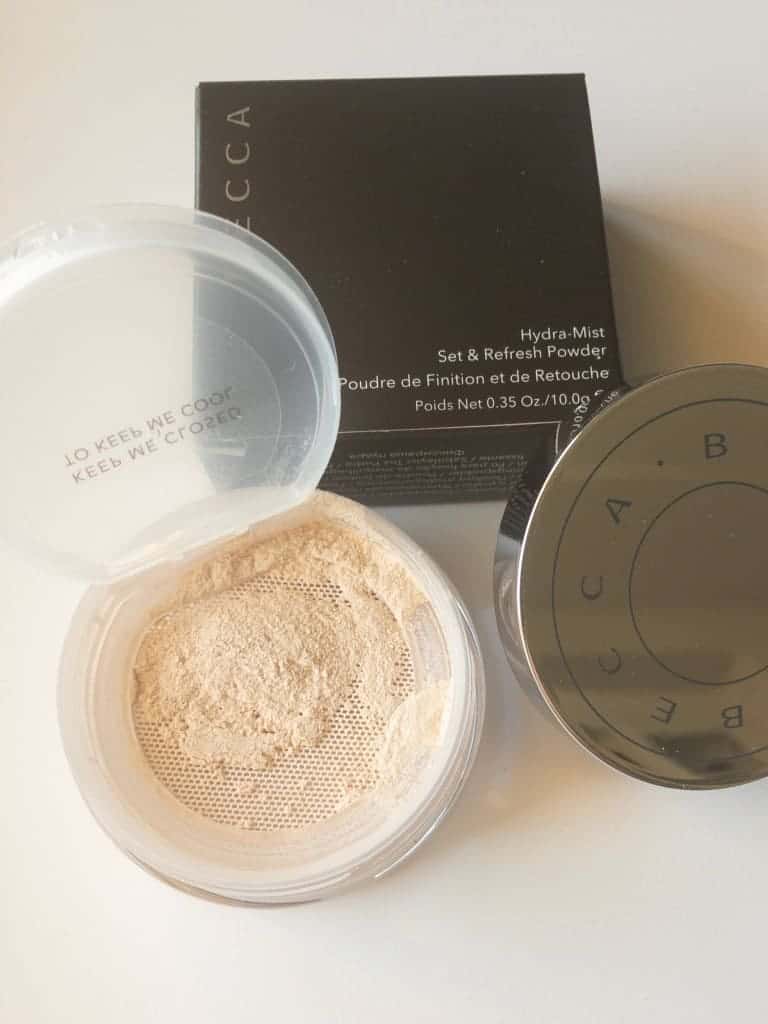 This is one of the coolest products I have tried in a very long time. Literally.
And, had it not come in this box, I'm not sure I would've ever bought it, simply because I haven't been looking for a new setting powder and the price is higher than I would normally pay for one.
However, after using this for a few days, I am absolutely obsessed.
This powder is 50% water, which gives it an instant cooling feeling when you apply it.
It really feels like a cool splash of powdered water as it hits your skin.
I use it right after applying my BB cream to set my makeup, and it sets my face makeup perfectly, even better than what I've been using. And, the cooling element feels so good on my skin.
I've even started using it in the afternoon's when I'm just feeling hot and sticky and gross to refresh my face, cool my skin and make me look like I'm not melting.
Honestly, this is a product I will 100% be keeping in stock after I run out – price be damned.
Or, get a free one if you order a Boxycharm box this month!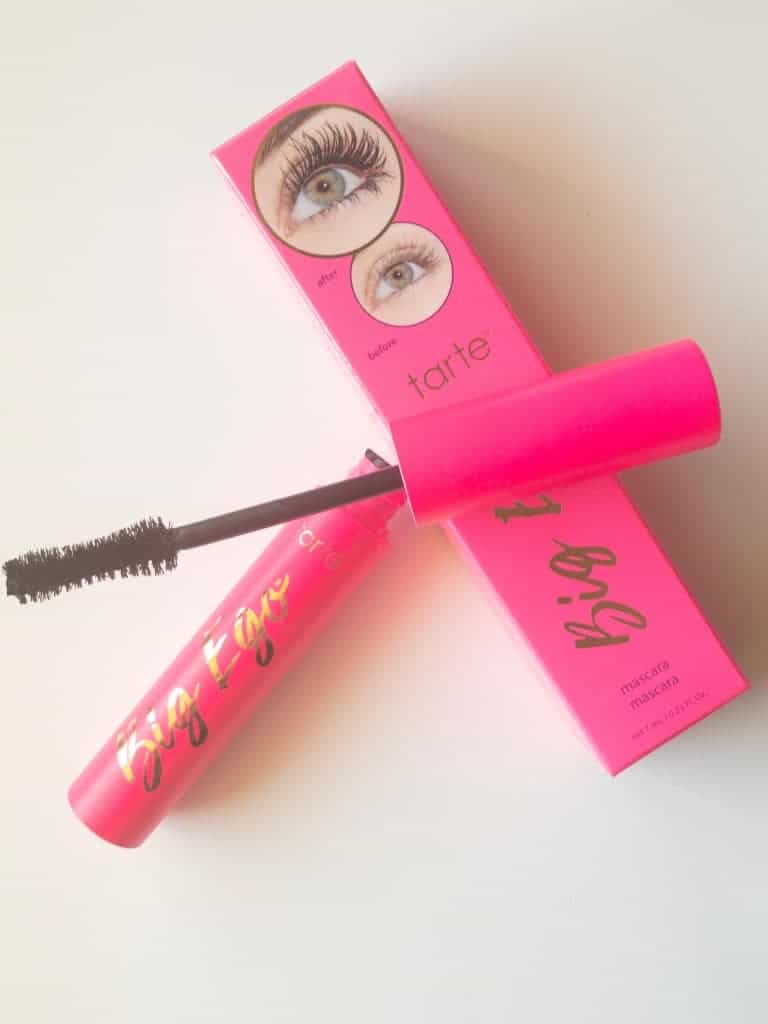 Oh man, I love Tarte. Their cruelty-free products are high on quality and low on chemicals, which is exactly how I like it.
They already have some award-winning mascaras in their arsenal, but then they went and created Big Ego just to top themselves.
I like that in a makeup company.
Being that I have an autoimmune disease that attacks my eyes (Sjogren's Syndrome), finding eye makeup that doesn't make the eye irritation even worse is very difficult. My eyes are beyond sensitive.
This mascara is awesome. The brush is so fluffy, it lengthens even my short little eyelashes that want so badly to be long.
The color is rich and dark and it stays put, even when you're sweatin' through summer.
This mascara is so good, I think I should add it to my post on how to get the longest eyelashes of your life.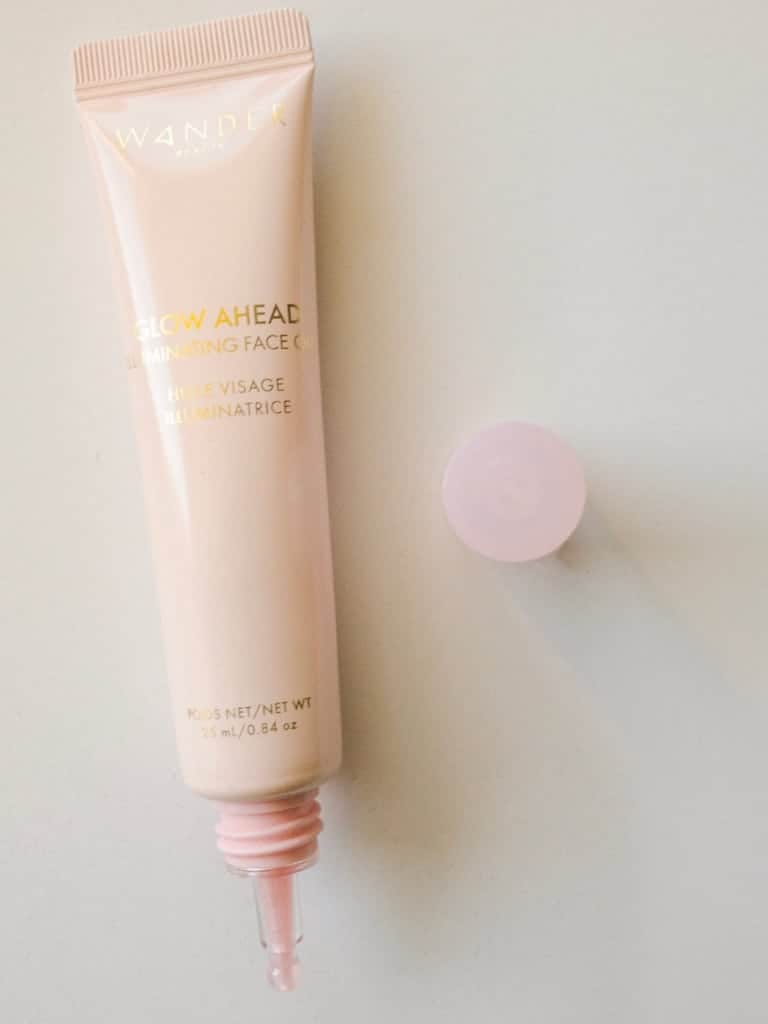 Another brand I am super in love with, Wander Beauty is all about clean beauty products that perform.
I am obsessed with several of their products and was super excited to get this illuminating face oil in my box.
At $42 it is already double the value of the price of the box – which is amazing.
This face oil has a rose-colored hue that really enhances the natural coloring in your skin. It makes slightly rosy cheeks a little rosier. It brings ashy skin back to life. The oil soaks in, isn't sticky, and makes a great foundation for underneath foundation.
If you're a fan of highlighting or of illuminators in general, you will probably really love this one. And, you don't have to compromise, because it is paraben, phthalates, fragrance, mineral oil, gluten and cruelty free.
#SCORE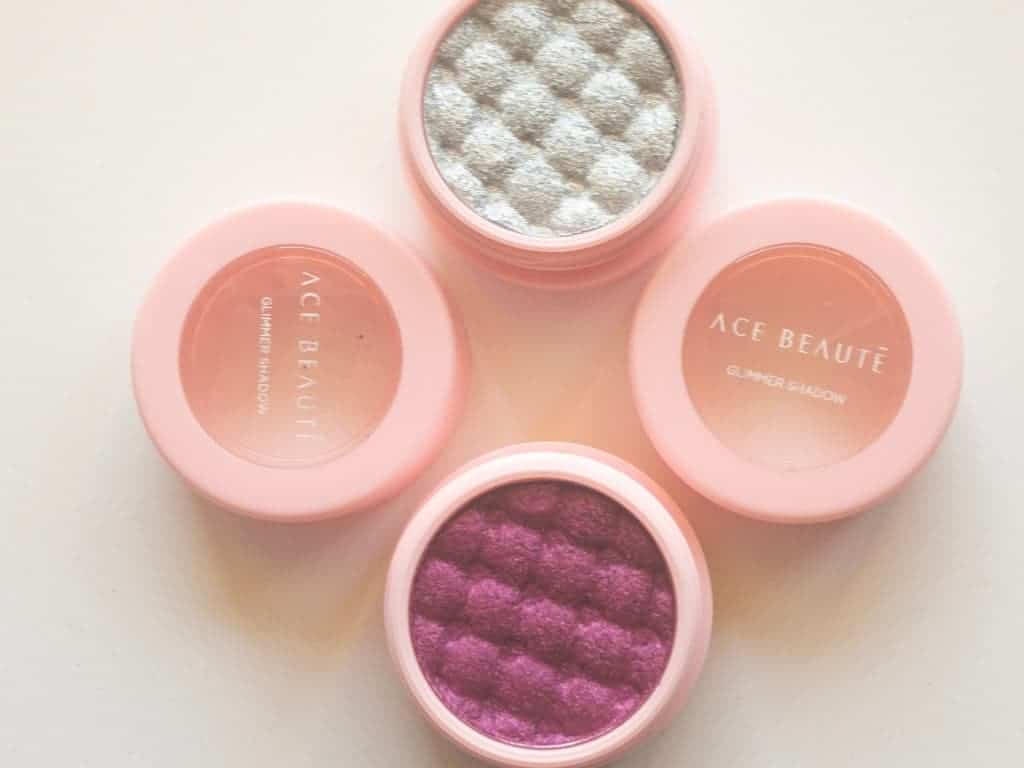 This glimmer shadow duo retails at $25 and has great reviews. The super saturated colors are definitely full of glitter and would have a very high impact.
Personally, I do not wear colors like this on the daily, but I could absolutely work them in to some Halloween costume makeup or character makeup.
Fun fact: I did study and do some stage makeup back in college. Very fun.
Or, I might send them to my sister who really enjoys super bold makeup and rocks it like a queen.
5. Hollywood N Vine Black Kohl Eyeliner – $7
This eyeliner is so long, I found it difficult to photograph!
While eyeliners can be difficult for me for the same reason as mascara, I tried this to be thorough and wasn't expecting much. But, wow, was I surprised!
For such an affordable price, this non-irritating, supersized eyeliner has a rich, black color and does not move.
I'm not kidding. My normal face wash barely took this off. I had to use my makeup eraser cloth to get it all off! I don't typically use makeup removers and prefer the makeup erasers instead, but I was very, very impressed with how this eyeliner stayed put!
Highly recommend!
Try Eyeliner Here
Total Value of 5 Full-Size Items: $136
Free Gifts:
When you sign up, you will usually get an awesome free gift. Right now, the promotion is the Becca Hydra-Mist above, so that's an incredible free gift.
When I signed up, these were the free gifts and I am thrilled with them.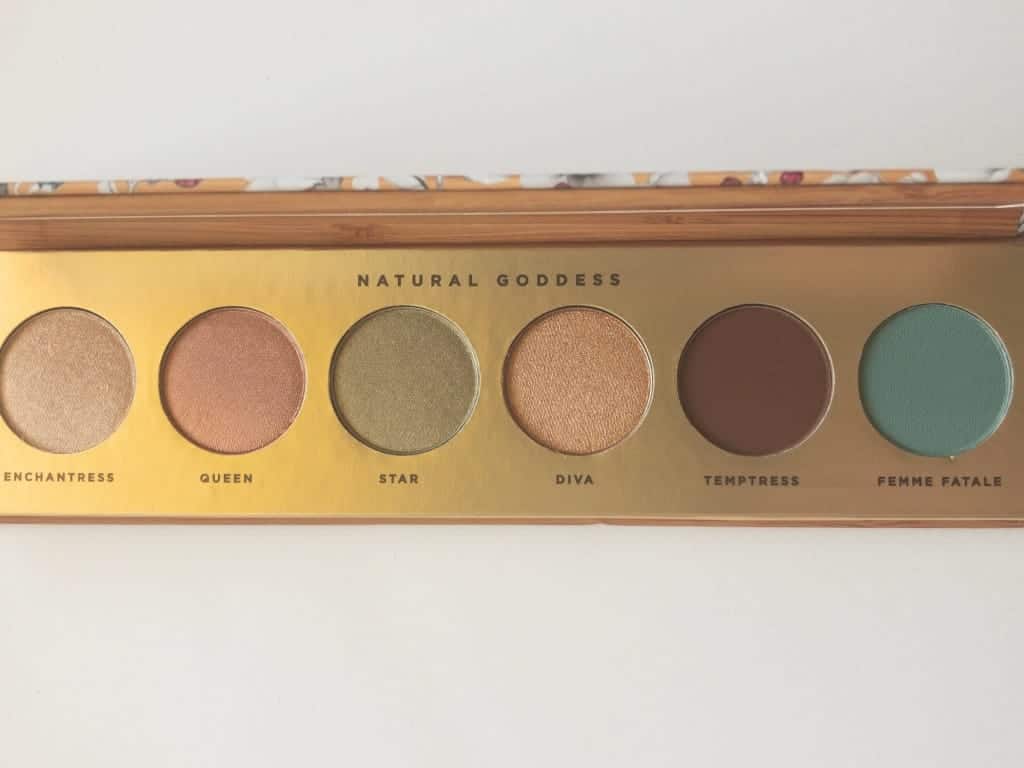 I know Butter London makes one heck of a nail polish, but I did not know they had voyeured into makeup.
And, boy, have they.
These eyeshadows are super saturated – I mean, they may even be darker when applied than they look in the palette.
I am SUPER picky when it comes to eyeshadows and usually never divert from the few brands I know and trust best, but Butter London has entered the eyeshadow game and they want EVERYONE. TO. KNOW. IT.
While the colors in this natural goddess palette are strong, saturated, and ready to rock, they are a bit bolder than I tend to go with for everyday.
I very much appreciated the high pigment and super smooth blending, though, and I am very curious to try out other palettes.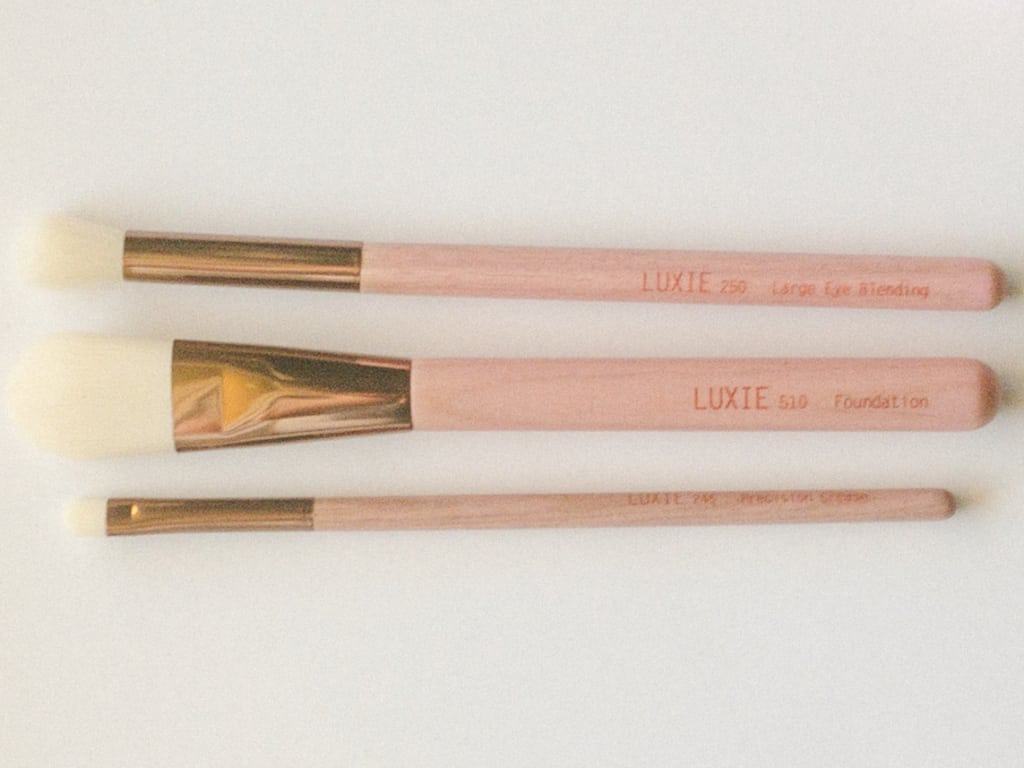 I've mentioned before how much I love Luxie brushes – maybe it was on my Instagram.
These brushes are exceptional, plus, they are super affordable.
I've used Au Naturale brushes for years, and before that, I was a MAC brush girl all the way. Both of those are still in my arsenal and I use them often.
But, the more Luxie brushes I get, the more Luxie brushes I use.
They are just super soft, don't waste product, apply evenly and look absolutely adorable.
That's pretty much the holy grail of makeup brushes.
Total Value of 2 Free Gifts: $60
Is Boxycharm Worth It?
The total value of the September box, including free gifts is a whopping: $198
I paid: $21
The products included high-end products I absolutely love, such as Becca, Tarte, and Wander Beauty.
I didn't get any products I already have.
I am 100% in love with this box and I am super excited to get future boxes!
But Wait, What Is Boxyluxe?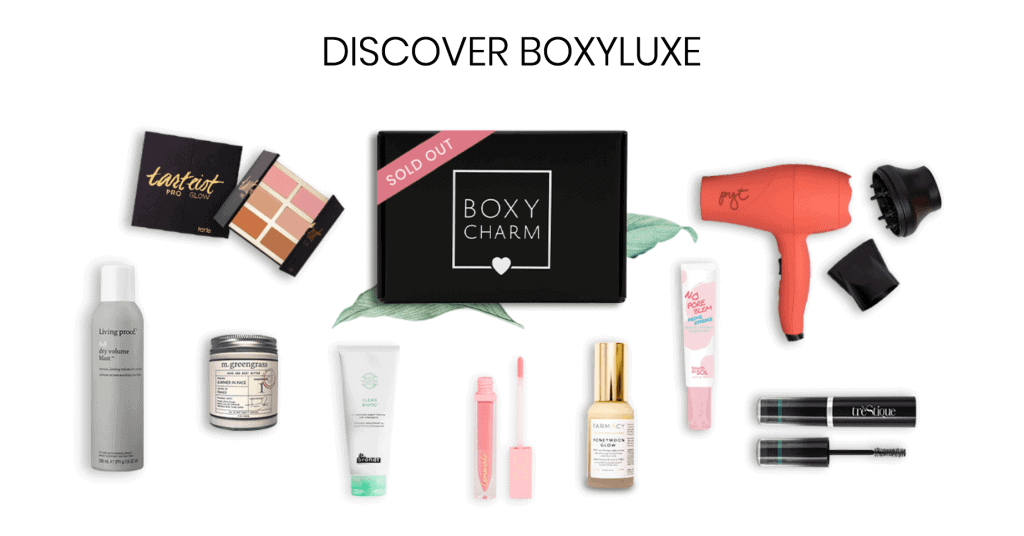 You might see something called the Boxyluxe upgrade when you sign up for Boxycharm.
This is just an upgrade that happens 4 months of the year and costs an additional $28.99.
So, if you are on the $21/mo plan, they'll add $28.99 to the fee for those 4 months.
Boxyluxe is totally optional, but boasts an additional $250 worth of products!!
For less than $50, you will get a super box full of luxury full-size products.
Boxyluxe replaces your Boxycharm 4 times a year and has triple the value.
After seeing how incredible my Boxycharm box was, I went back in to my account and upgraded to the Boxyluxe 4x a year.
I can't wait to see what the December Boxyluxe will have!
*****
There you go! A totally unsponsored review of Boxycharm and whether or not it is worth it.
Spoiler alert: it totally is.
I am such a huge fan now and so excited to get future boxes.
Subscription boxes like Boxycharm, Allure Beauty and FabFitFun are the easy way that I stock my beauty and skincare products with high-end products for a fraction of the retail price.
Sometimes, I get asked what I do with all the products I get from boxes that I don't use. It's easy: I give them away, I use them as gifts for people, or I donate to a local women's shelter that helps women and children escaping domestic violence and are rebuilding their lives.
In fact, it's my goal to grow the blog to the point that I can give a percentage of every month's profits to the women's shelter. It is a passion of mine to help women and children in unsafe situations whenever I can.
Have you tried Boxycharm? Let me know what you think in the comments below!
Have a fabulous day,
E