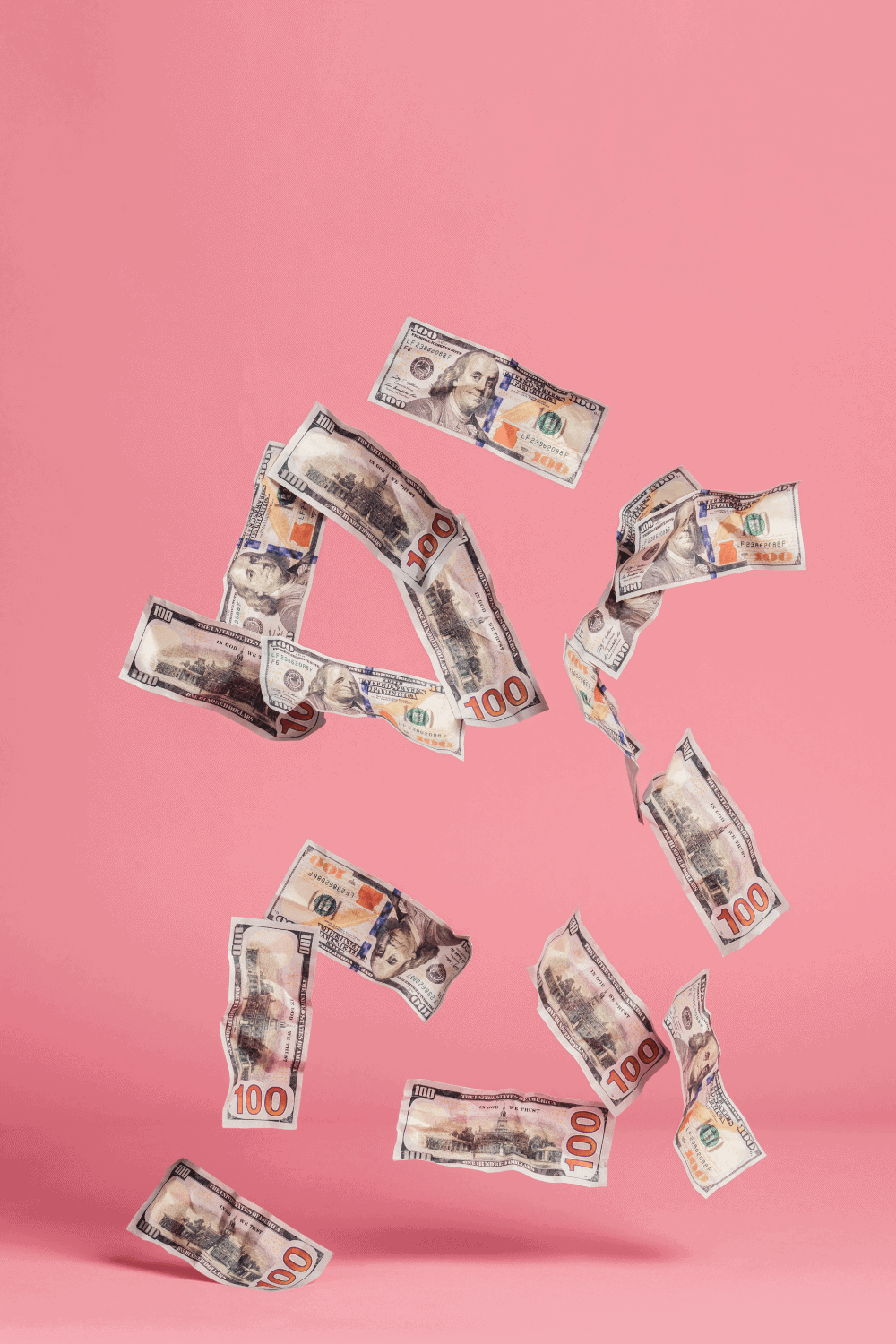 Let's face it – kids and life are expensive! That's why I am all about making that money and I'm not afraid trying lots of different ways to get the most out of a buck. Whether that's freelance writing from home or scanning receipts with Fetch, I love combining lots of different ways to earn, save and multiply our money.
This year, I have been all about the cash back apps. Adding these to my repertoire has saved us hundreds of dollar on things I was going to buy anyway. While I wrote a little bit about some of them in my post on ways to make money fast, I am going to focus in on just the cashback apps and gift cards apps that I regularly use to make real money back on every day things we all buy, like groceries, gas, Amazon orders, etc.
Because, if you're going to spend that money, honey, why not get as much of it back as you can?!
Testing Cashback Apps:
There are a ton of these out there already and you might even use one or two. I actually went through a ton of lists and made a master list of all the ones I hadn't tried, downloaded them and used them for a bit before fine tuning this list to the absolute best ones.
These are the ones that are reputable, safe, easy to use, pay quickly and actually add up to enough money to make it worth the effort.
I've made hundreds in cash and gift cards from apps that take two seconds or less to use. Not a bad ROI for almost zero effort. Let's look at the top cash back apps I believe are best for the hustling mama on the go:
The Best Cashback Apps for Real Money Back:
If you're buying things – either in person or online – and you're not using cashback apps, you are leaving money on the table. I use a ton of cashback apps for everything: in-person purchases, online purchases, credit card purchases, you name it! Plus, they are FREE FOR YOU TO USE. Most of them even have signing bonuses that if you add them all up – could be almost $50 right away. That's a tank of gas!
Most of these are so easy to use – it takes seconds or less to download and set up the free apps. I will even layer up to 3 different cash back apps on the same purchase to maximize returns. Once you have them set up, it's a breeze and the checks just roll in. Some of these are my referral or an affiliate link, which means I'll also make a commission if you sign up with my link. Only sharing the ones I really do use and love.
1. Get Money with Rakuten – up to $40 Bonus: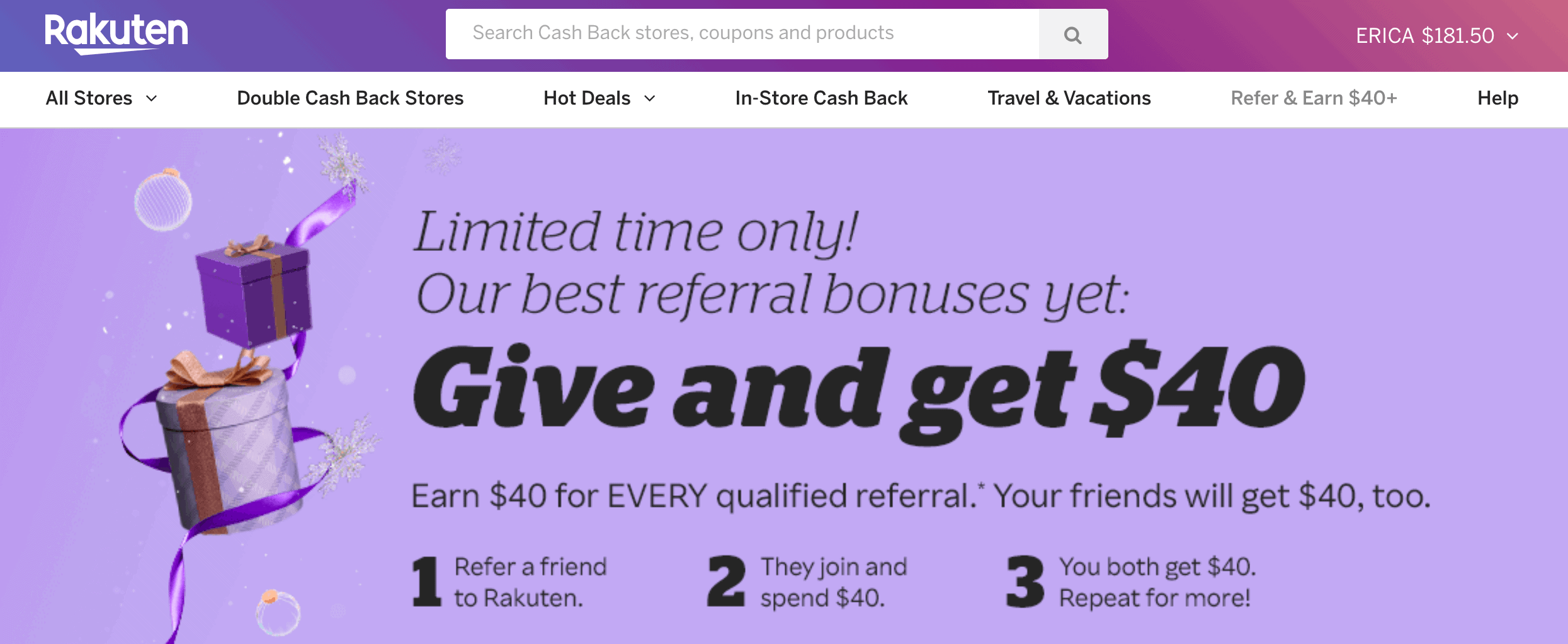 I use this one all the time. I have already received $181.50 in cash this year from purchases I was going to make anyway. It's like a super coupon that you can layer on top of other coupons.
Here's how it works: you set up an account and add the chrome extension. Whenever you are on a site that they have a cash back offer for, it pops up. You approve and then it sends you back to the page you were on to finish shopping. After you checkout, it calculates your cash back and sends you an email with what you'll receive. Then, Rakuten adds up these earnings and deposits real money in your account (I get mine via PayPal) 4 times a year.
Plus, they offer a referral program where if you spend $40 or more on things you were going to buy anyway, you'll get $40 cash and the person who referred you will also get $40 cash. This number can change, sometimes it's $25, other times it's even higher than $40, but it's a great way to share an awesome way to get money back with people you know – and up your own cashback rewards.
There are similar programs like Ibotta and Honey that are good, too, but my preference is Rakuten. I recommend focusing on one main one that works for you in this category to up your earnings.
Check out Rakuten right now.
2. Get Money with Dosh – up to $20 Welcome Bonus: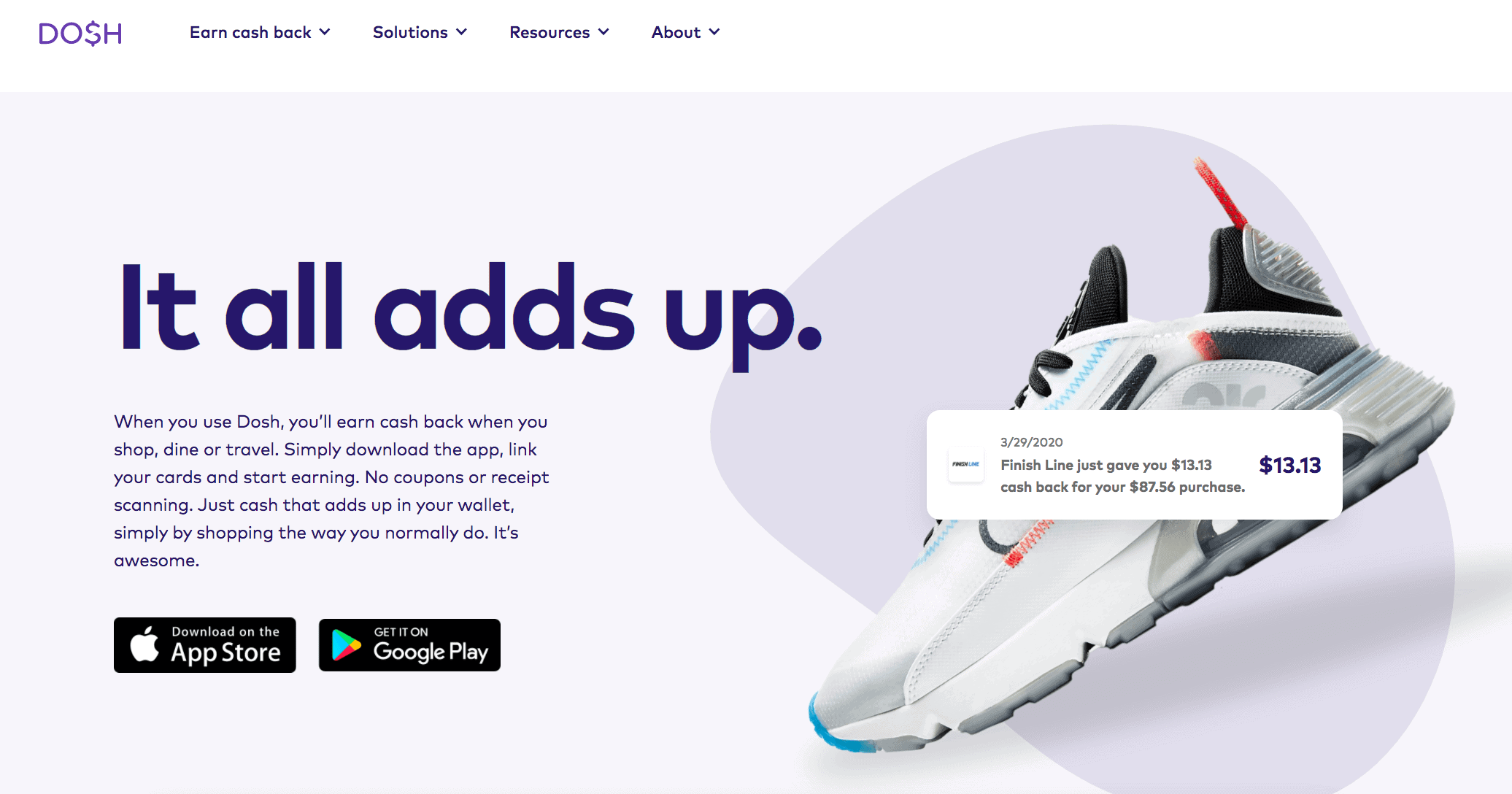 I love Dosh. You upload the credit card you use for purchases – either online or person. Then, whenever you use that card, Dosh automatically looks through it's book of rewards and applies cashback for the ones that qualify. That's it. So easy.
Plus, Dosh is incredible for the traveler, because they have an extensive collection of hotels that you can get special deals and rewards on when using Dosh.
At time of posting, some of the deals on Dosh were $10 cash when you shop at Costco, 10% cash back at Walmart, 4% at Anthropologie, 4% at PetCo and 4 different offers at Sam's Club.
You can even get savvy with apps like Dosh and wait to buy certain things until there's a special cash back promotion and maximize your earnings.
My referral link should automatically offer you new member rewards, but if it asks for a referral code, be sure to use ERICAJ168 to make sure you get them! My friend just used my code and it immediately gave her $21.75 in immediate cashback rewards just for setting it up!
Check out Dosh right now.
3. Get Gift Cards with Drop – and a $5 Bonus: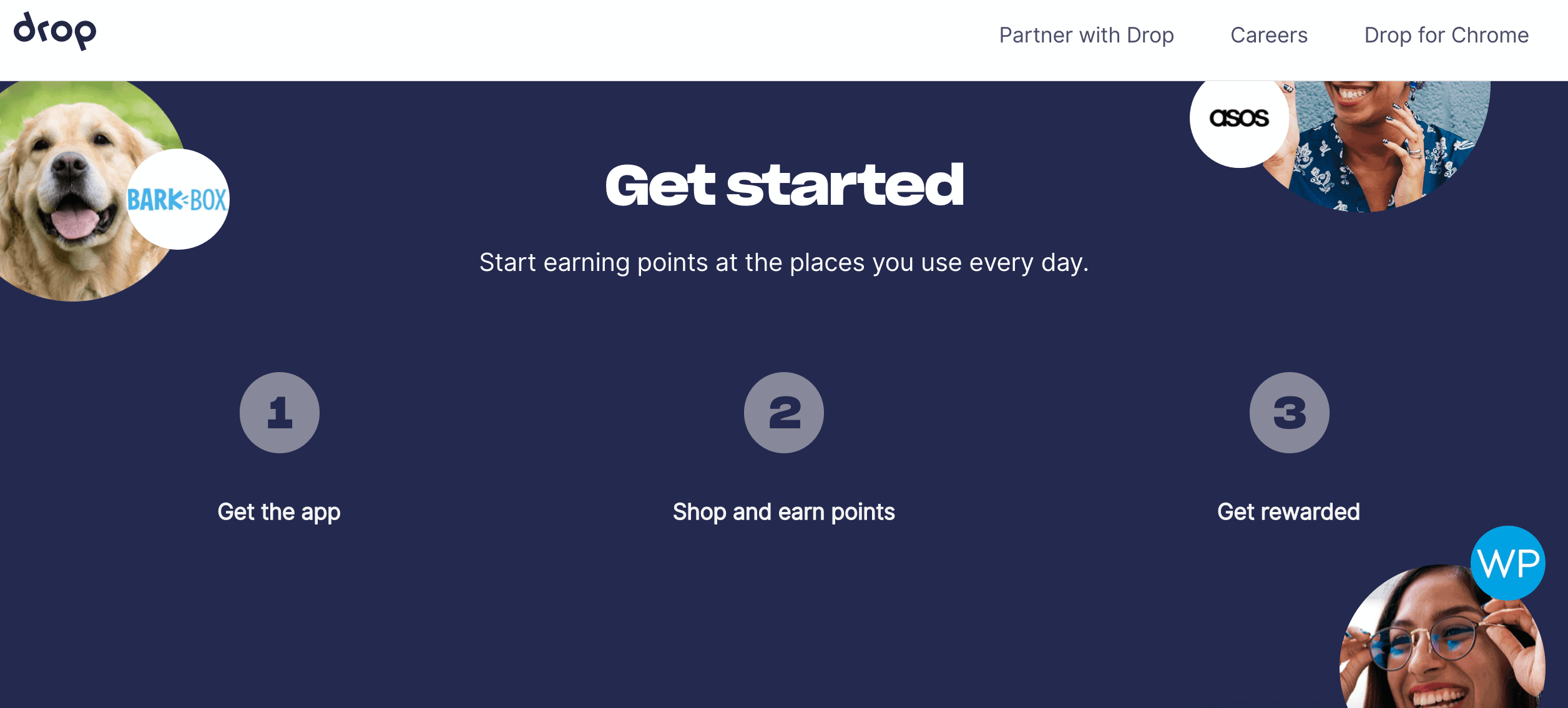 Drop makes getting rewarded for your everyday purchases easy. Plus, they've already paid out over 16 million dollars in rewards to their members – so get your piece of that pie, girl!
Drop offers great deals at stores you're already shopping and allows you to cash out those rewards for gift cards at stores you love – like Amazon, Starbucks, Netflix and Sephora.
With almost perfect reviews from thousands of users, Drop is an app you can trust and makes it easy to earn money where you already shop. Plus, you earn money without clipping coupons or receipt scanning. Here's how it works:
Download Drop from the app store
Sign up and link debit or credit cards
Engage with offers when making purchases at stores you already go to
You can even play arcade games to earn more
Take surveys to earn even more points
Save money with deals
Cash out points for rewards at your favorite stores
One of the features I love is the arcade games. If you have a kid who loves playing games – hand them your phone when you're out shopping or need them busy and let them play the arcade games for points! Voila! Kid is happy and you're earning points towards gift cards.
Sure, gift cards aren't the same as cold hard cash – but for me, spending a gift cards at Starbucks vs. cash is the same thing. It's still money that isn't coming out of our bottom line.
Plus, you can refer friends and get $5 per referral for sharing the tip on how they can get cashback with Drop.
Check out Drop right now.
4. Make Money with MyPoints – $10 Welcome Bonus: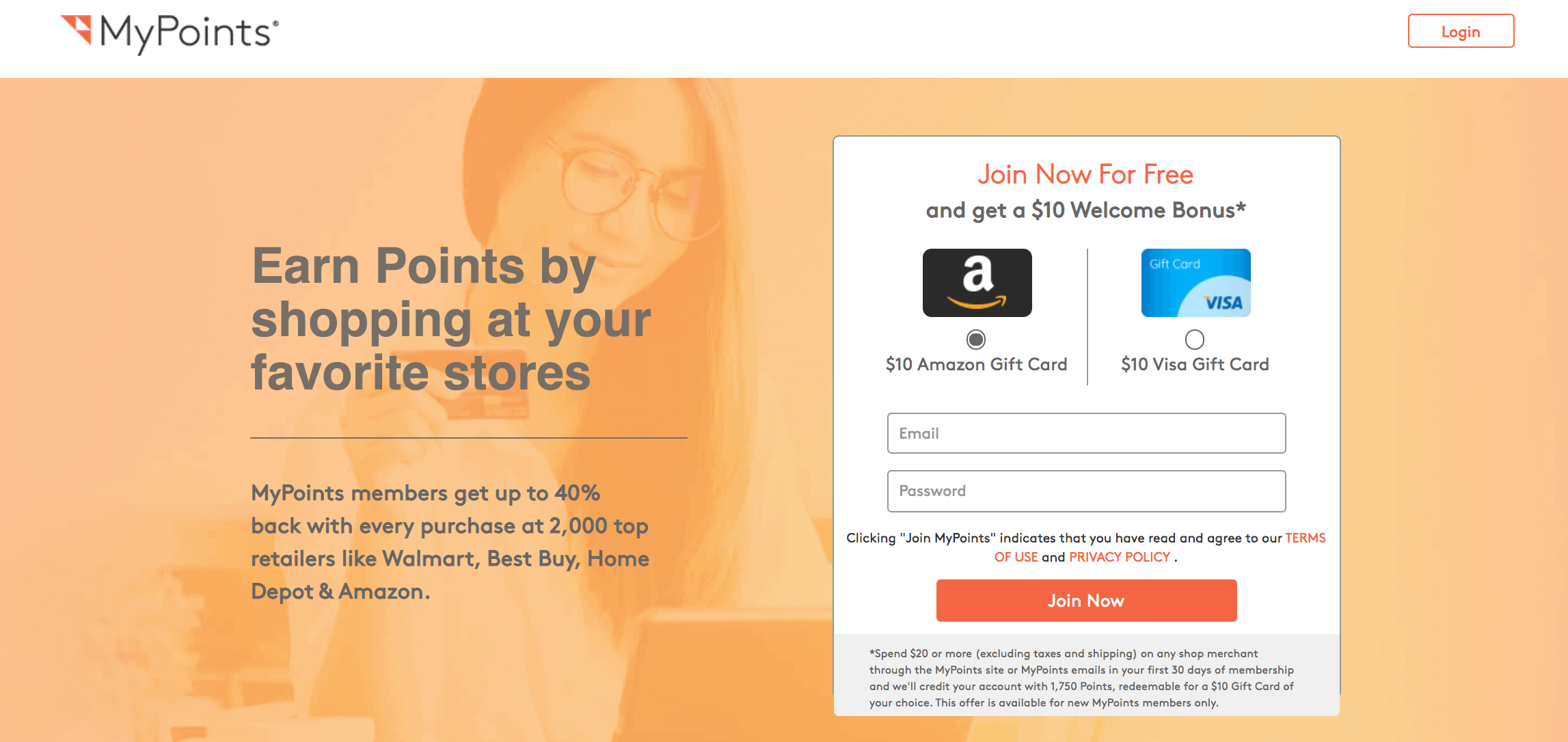 MyPoints is another awesome site that offers both the coupon function of Rakuten and the ability to earn points through simple activities like watching short videos, taking paid surveys, playing games, and even reading e-mails.
MyPoints often runs promotions, too, for higher cashback opportunities and also for sign-up bonuses! At time of posting, you can get a $10 welcome bonus for signing up as either a Visa cash card or an Amazon gift card.
Once your account reaches $10 in rewards – you can choose to cash it out for either gift cards OR cash! I love having that option, don't you?
If you set up an account and confirm your email, you will only have to do a few short tasks to qualify for a $10 welcome bonus. Starbucks anyone?
Check out My Points right now.
5. Get Gift Cards from Fetch: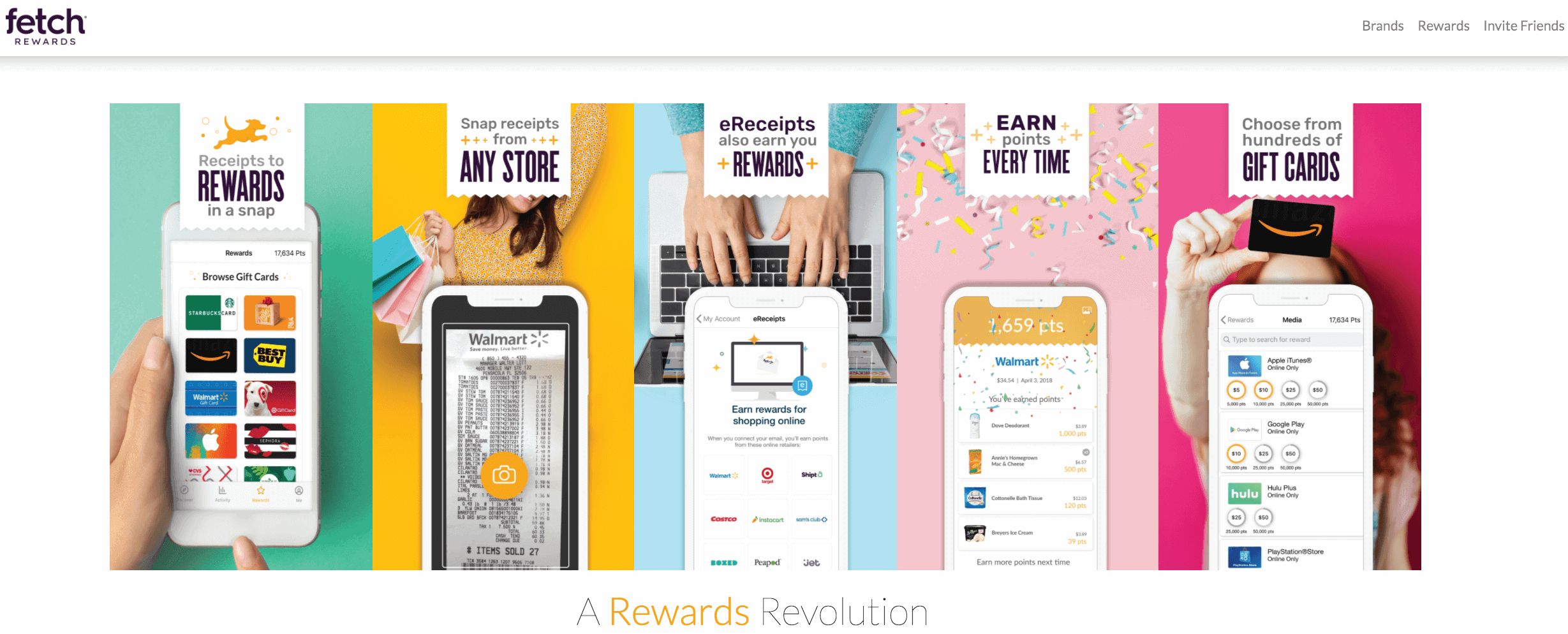 This one, you guys, SO EASY. This has been averaging me a gift card to Starbucks every week with less than 5 minutes of my time. With the holidays coming, I know it'll go up from there.
With Fetch, you just scan your receipts for whatever you are already buying – groceries, food, gifts, etc. Then, you get reward points for those purchases. They run special promotions, too, that can up your rewards. For example, Huggies was running a high point promotion and we already buy those diapers, so it was an easy win.
Plus, you can share your referral link with others to get thousands of rewards very quickly and be helping people you care about save money.
Then, cash out those rewards to get gift cards to places you already shop! I use mine to fund my coffee habit, but I've also turned it into Amazon gift cards to offset all that online shopping. The gift cards are sent electronically and are super easy to use.
Highly recommend Fetch for a really easy way to get gift cards fast on your regular purchases.
*****
Do you use any of these apps? I'd love to hear what you think or if there's one you love and highly recommend. There are so many ways to leverage technology to make and save money.
I've been making a living working from home for over 7 years now and I find it's all about diversifying your income streams. If you're looking for more ways to earn money, don't discount these ideas:
I hope some of these tips inspire you to go out there and make it happen. If you're struggling with confidence, read this.
Have a fabulous day,
E