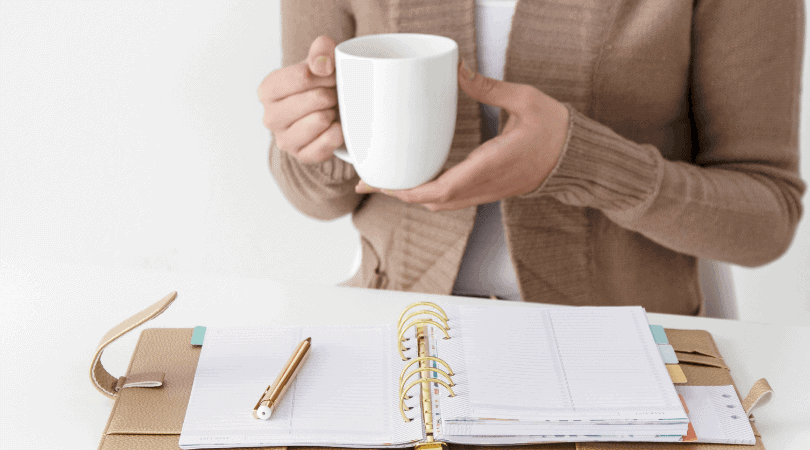 This month I reached a big milestone in blogging – I officially made more money on the blog than I spent running it – and this is not including gigs I've gotten because of the blog.
So, this seems like a good time to pause, reflect, and really think about what I've learned over the last 9 months of blogging and writing well over 100 blog posts for this blog.
If you're an inspiring blogger, I'll also be sharing everything I've learned, used, loved, and learned from.
This is a very long, thorough explanation on how to blog and what you need if you want to see your blog as a potential business.
To that end, affiliate links are used.
Here we go.
What it's Really Like to Blog:
I'll tell you this – even after years as a freelance writer, I've been surprised by how much work it is to run a blog.
I'll admit that I thought it wasn't going to be that much different from just writing content.
I know, I know.
And before you have the money to really invest in tools that'll make it faster, easier, and more efficient – and before you can outsource time-consuming, mind-numbing tasks, you have to do everything yourself.
And it's a long list, baby.
Sure, there are some real thrills to moments like – getting an email from a brand you love wanting to collaborate, getting a comment on Instagram from a blogger you've followed for years, and having someone you know reach out and say – hey, I found your blog and I love it.
And, there are real downsides, too, such as the long hours it'll take to write a blog post, only to watch it sink to the bottom of the internet where no one ever goes.
Or, realizing you've made some major mistakes that takes hours and hours to fix.
So, Why Write a Blog, Anyway?
For me, it's a creative challenge. I spend hours writing what clients want me to write for them – and I love it (and I'm good at it), but there are times when I want to have the creative freedom to control my content.
Also, blogging gives me a byline. A lot of the stuff I write never has my name on it. People read it, enjoy it, and never know who created it.
With the blog, I have this running online portfolio of my work and it has allowed me to form partnerships and relationships with companies and brands that I couldn't have otherwise.
For example, I've been working on blog posts for SignUpGenius. This is huge – since SUG enjoys over 18 million blog viewers a month. Here's one of my posts. 
That kind of platform is major – and I wouldn't have been considered if I hadn't been running this here blog for awhile.
What Do You Need To Run a Blog?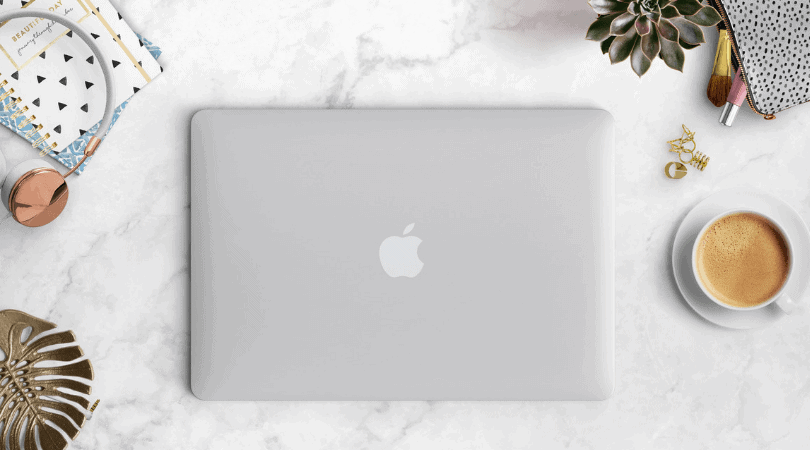 Well, the intangible qualities are pretty important:
Grit
Work ethic
Passion
Attention to detail
Ability to work hard without return on investment for a long time
Fast Learner
Resilient
Abundance mentality – you'll realize really quickly your ideas are not as unique as you think they are. You have to be able to accept that there is room for everyone in the blogosphere and work with other bloggers towards everyone's success.
Now, for the tangible items you can get, download and/or buy – buckle up, buttercup, because this is gonna be a long ride.
And, the tangible elements are important too:
1. How To Start a Blog The Right Way:
Start your blog off right with a foundation that will allow you to grow, potentially monetize, and incorporate whatever you need down the road – such as products, a shop, portfolio, etc.
Self-Hosted WordPress (aka WordPress.org):
Like I mentioned in my blogging mistakes post, I did not start with a self-hosted WordPress blog.
When I reached my blog's limitations within a couple of months – I had to pay someone to help me set up my blog correctly and migrate all of my content over.
It was a time suck that shut my blog down for over a month and cost me hundreds. It was worth it – I needed to do it. But, you're going to learn from my mistake and start your blog off right.
To do this you'll need wordpress.org, a hosting service, a Genesis framework, and a premium theme.
Together, this power pack will give your blog the backbone it needs to go the distance. Altogether, it's about a $100 investment.
To give you an idea, I paid 4x that cost to fix my mistake. It's not worth it. Start smart, friends.
*Wordpress.com is the free version, but it does not allow you to control every detail of of your site and eventually monetize it. It's essentially an online diary.
A. Hosting: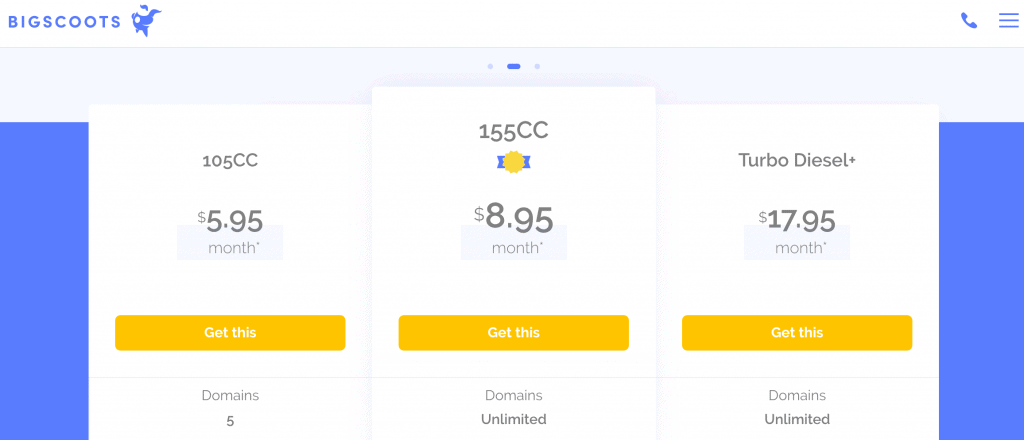 Get a widely respected host with a great reputation.
BigScoots: I did a ton of research on hosting and this blog is hosted on BigScoots. I am thrilled with the speed, quality, and customer service.
Seriously, they respond to my (many, many) pleas for help at all hours of the day, night and weekend. I don't think they ever sleep over there. Thank God for that. Highly recommend BigScoots. 
Their plans start as low as $3.55 a month, with enough storage to last you for a bit as a beginner.
WP Engine: Also, I have read a lot of amazing things about WP Engine.
Their plans are a bit more pricey and geared towards the serious blogger. I have seen several very high profile bloggers say they were able to get their site speed way up (which always means more traffic coming your way) and other perks of going with WP.
Siteground: Another super highly rated, fan favorite host.
Recently, I started a site for my brother, a DIY pro. I hosted his new site, Don't Pay Pros, with Siteground.
I was BLOWN AWAY by their set-up. It was SO MUCH FASTER to set up his site than any other host I've used.
In fact, the HTTPS was one – AUTOMATICALLY – and getting that set up has taken me days and lots of customer service chat support in the past.
So, Siteground is also super affordable and a great host I highly recommend.
B. Genesis Framework:
 The Genesis Framework gives your site the ability to customize, monetize, and be more agile than just a basic WordPress theme. Plus, many WordPress theme designers design exclusively for the Genesis framework, making it essential to have both.
Genesis is a one-time purchase that gives your site so much more bang for its buck.
Think of this like you are investing in the platform that will give your blog the legs it needs to run the marathon ahead.
C. Premium Theme: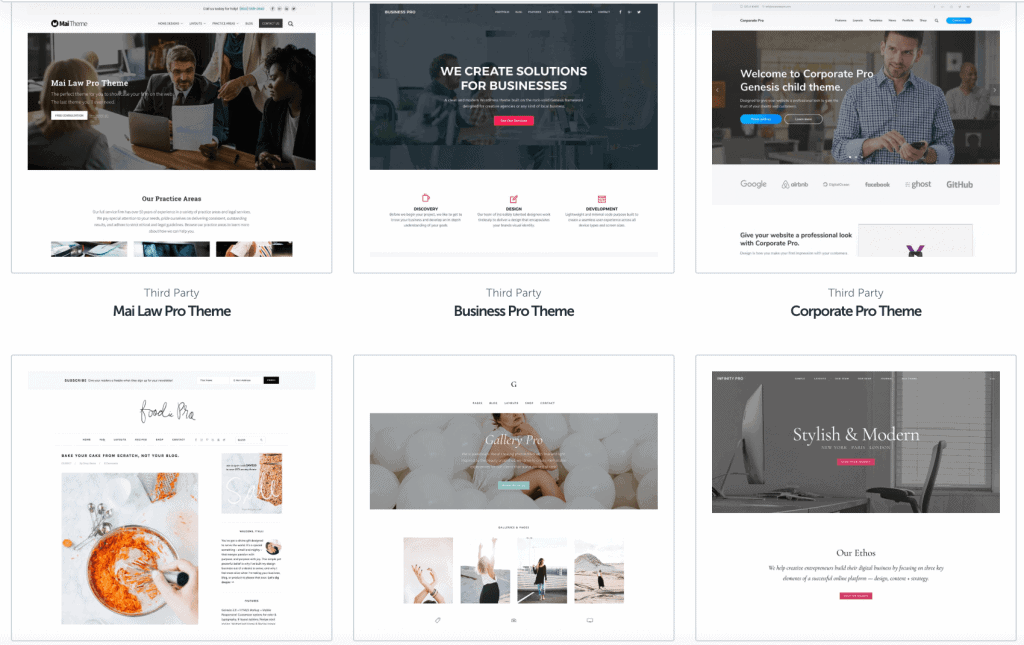 A premium theme sits on top of the Genesis framework and gives you lots of cool widgets and stylistic options. There are so many great premium themes to choose from.
Don't worry about a theme being "too popular". If every blog were run on the same premium theme, you probably wouldn't know it, because everyone's version, images, layout choices, color choices, etc., are going to be different. One theme can look many, many ways.
Choosing a theme also impacts how others view your blog and how seriously you'll be taken by brands, readers, and other bloggers.
If you feel paralyzed by the theme selection, you're not alone. Eventually, you just need to pick something and know that you can always switch out the theme.
If you end up deciding to change themes, just budget about 2-5 hours to upload the new theme and adjust all the information, widgets, social media accounts, etc., to the new theme.
Here are a few places to score gorgeous, mobile responsive premium themes:
Here are a few more specific themes:
Sky is the limit, friends. There's room for everyone on the world wide web.
2. Image Creation:

Once you've got the blog up and running, you'll need gorgeous images. Sure, you'll want to take some of them yourself, but it's difficult to take all your own photos – at least in the beginning.
Stock photography is a great resource. You can find gorgeous stock photography on free sites or you can sign up for stock photography memberships, where you get access to exclusive stock photography that is updated each month.
Another option is to buy stock photography packages that are in certain colors or of items you write about. These are an affordable way to get a set of images not everyone will be using.
Just make sure you are using royalty free images and not just any image you find on Google. There have been stories of bloggers being sued by the original owner of a random picture on Google images and it sounds like a nightmare.
These are not comprehensive lists, but rather the ones who's options and work have really resonated with me and a lot of bloggers.
This is a more comprehensive list of places to get great stock photography. 
3. Image Design:

Once you have images, you'll need to shape them to what looks best in your blog spaces and on social media.
The size image you'll use for your Instagram, for example, won't be the same as your Pinterest.
Pinterest:
Plus, you'll want to try different pin designs to see what gets the best response on your social media platform.
Over time, notice which pins you always see in the top of the feed on Pinterest and look at the pins that catch YOUR eye. How are they designed? What colors do they use? How is it laid out?
Use this as inspiration as you continue to improve on your own pin designs.
Typically, I create up to 5 unique pins for each new blog post and release the slowly over the course of a week.
Then, over time, I'll continue to add more pins designs for posts that are dropping in traffic.
If you're wondering how many pin designs per post you should have, there really is no number. A bigtime blogger once said they have over 50 pin designs PER post!
So, slowly release pins over time to keep engagement up and test out new pin designs.
There are three main players for easy, affordable image design programs:
FREE to use, with lots of free stock photography available, too. Easy to choose what size you need and to navigate.
Canva also has a Canva for Work option, at $12.99 a month, which gives you the option to upload brand logos, colors, fonts, and use their magic resizing tool.
Not free after the trial, but a great program with lots of options. They offer lots of templates and design options that Canva doesn't have.
An all-in-one design program, with advanced photo editing, image creation for social media sites with lots of template options by niche, and a collage maker that is very easy to use.
Personally, I have all three and I use them for different purposes.
4. Social Media Scheduling: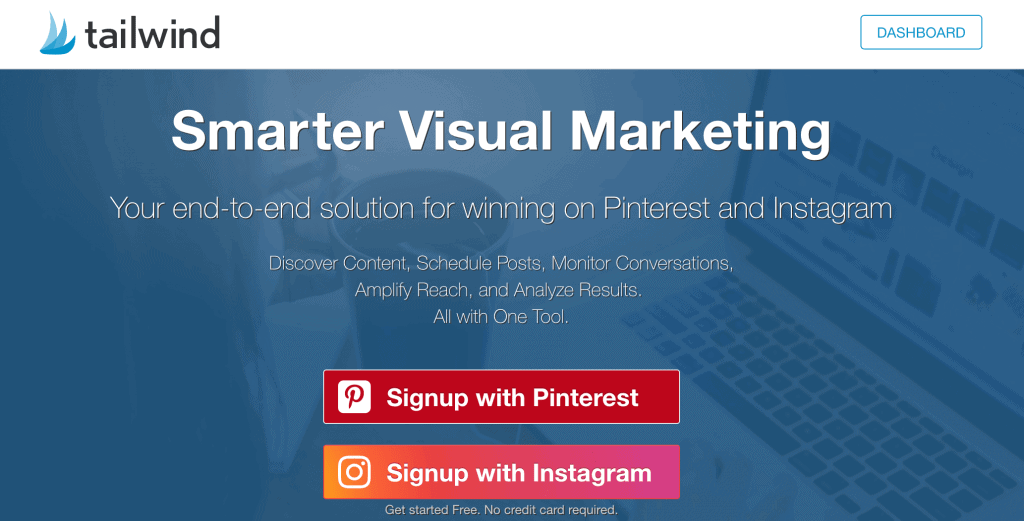 Once you have gorgeous images ready to go, you'll want to have a strategy in place for how you use them on social media.
There are a lot of social media scheduling tools out there that will offer you free trials and very affordable packages to get started.
For the programs you end up loving, you'll probably want to invest simply because of the time it'll save you to work on other tasks that you can't outsource (such as writing these long posts ;).
The only Pinterest approved scheduler right now is Tailwind. You can get a free trial to test out their Pinterest scheduling features and limited access to their Tailwind Tribes.
Tailwind Tribes are where pinners create groups around themes or niches. Pinners will share their own pins in the tribe in hopes that other pinners will repin them on their own Pinterest boards. Over time, you'll notice which Tribes your pins do better in and focus on those.
You will also need to share someone else's pin for every pin you post. Most tribes have a 1:1 share to pin ratio, which gives your sharing strategy a nice ratio of your own vs. 3rd party pins.
I use Tailwind all the time. I see a lot more return on this investment than any Pinterest groups I have joined for free on Pinterest.
However, you do NOT have to pay for Tailwind to see success on Pinterest.
One of my favorite courses is by a blogger who didn't pay for a schedule for years and ONLY used manual pinning on Pinterest to grow her massive following.
I'll talk about her course later in this post. It's very affordable and very helpful.
My other favorite scheduling tool is SmarterQueue. I wish I had signed up for it earlier on and here's why:
SmarterQueue lets you set up your posts and then save them to recycle and reuse again later. You won't have to go dig up that picture and come up with all those hastags again.
Nope, SmarterQueue allows you to create a queue of all your posts to go back to anytime you want.
And, since most of your readers or social media followers will only see a very small percentage of what you post, you won't have to worry about spamming them when you recycle a post days or weeks later.
And, all of these posts are saved and you can recycle whenever you want.
5. Image Squishing: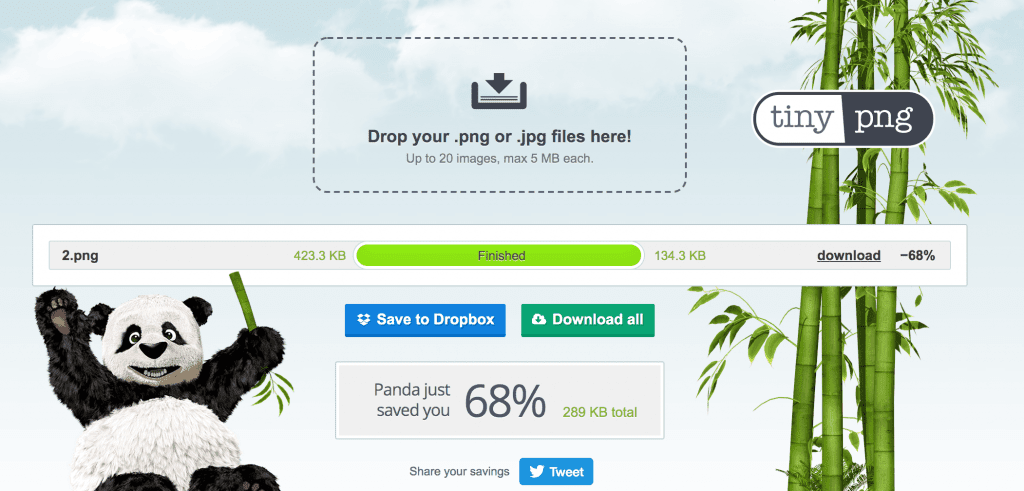 I remember reading posts like this before I was very comfortable blogging and laughing OUT LOUD that somebody took the time to shrink their images.
Like, who really has time for that?
Well, after I used up my beginner host package pretty quickly, I realized – oh crap, I need to squish my images.
Plus, too many big images slow down your site.
People bounce slow sites like rats on a ship.
So, squish it. Squish it real good
It's easier than you think. And FREE.
FINALLY, something is free – am I right?
Tinypng.com – Just bookmark this site. You can upload up to 20 at a time for free. Then, download and upload to your blog. Easy.
WP Smush – Download this free plug-in on your blog to smush them all again.
Image reduction is one of the easiest ways you can optimize your site while you're still learning all of the other things that blogging requires.
Squish everything that goes on your blog. Everything. Header images, photos, social media images, screenshots, everything.
6. Research Blog Posts:
This one annoyed me at first. After all, I was starting my blog to have creative freedom. I didn't want to spend hours researching keywords and investigating my competition before writing.
But, I eventually got tired of the crickets after putting up another post.
There's only so long a person can write for an empty room.
So, I started learning more about keyword research.
I am no expert on this. I have no stamina for it and I refuse to pay for a service.
Here are my super easy, totally free, and fast recommendations for keyword research:
Download this totally free keyword research tool and turn every google search into a learning experience.
Here's a screenshot of what it shows you when you google something.
You'll immediately see how many people have searched that term, as well as options in the sidebar for related searches.
Very, very easily you can test out blog post ideas that you have and see what words you need to use to make the title reach the most people.
My posts have done much better since installing this free tool.
B. Ubersuggest:

This tool is created by SEO and blog guru, Neil Patel. Seriously, sign up for his emails immediately. He gives so much value away for free.
In fact, this is one of his newer videos on how brand new blogs can drive traffic very quickly. 
I wish I had this when I started.
His tool, UberSuggest, allows you to find the keywords that other blogs, or your own, are ranking for. 
By using this, you can see what other blogs DAs are, compare it to your own, find similar blogs as yours, and see what they can ran for.
This way, you can stop spinning your wheels by going for keywords that much higher ranked blogs are snapping up and see much more success with accessible keywords.
I always find it enlightening to see what keywords blogs I follow are ranking for.
Plus, it's free. 
C. BuzzSumo: 
Okay, this one is really cool and you only have to do it maybe once a month or so.
You get 5 free searches a day. I use them to spy on my competition.
Don't reinvent the wheel here, folks, look up the most popular posts for your blogging friends by searching their blog like this.
You'll immediately see their most searched, shared blog posts.
This can just give you an idea of what is trending – even for the bigwig bloggers out there.
I always find this really interesting and, usually, surprising.
Be careful, though. Just because that meal plan post was huge for The Everygirl, it doesn't mean yours will take off like it's on fire. #LessonLearned
D. Good Ol' Google:
Sometimes I like to let Google help me out.
I'll start to type a subject into the search bar and wait for Google to finish my sentence.
This will give you a few more ideas for that post, another post, or even how you title a post.
Very easy. Very quick. Very free.
7. Affiliate Marketing:
At some point, you may decide to monetize what you're writing about – even if just to offset the costs of setting up and running the blog.
Be realistic with this at first. Affiliate marketing is harder than you think.
The degree of clicks to conversions is not really in your favor and it can be really disappointing to see that 800 people clicked a link, but only 1 person bought it and you made a whopping $.30 cents.
Affiliate commissions are VERY, VERY small, so the amount you need to sell is quite high for it to be profitable.
Of course, the higher the price, the higher the commission. So, if you're discussing computers or furniture, it'll add up faster than mascara or t-shirts.
Even still, there's no reason NOT to use affiliate marketing. It doesn't cost you readers anything and all YOU need to do is apply to the networks and then use their links.
Here are a few affiliate marketing networks that accept brand new bloggers and are very easy to use.
C. Amazon Associates
8. Other Ways to Monetize A Blog: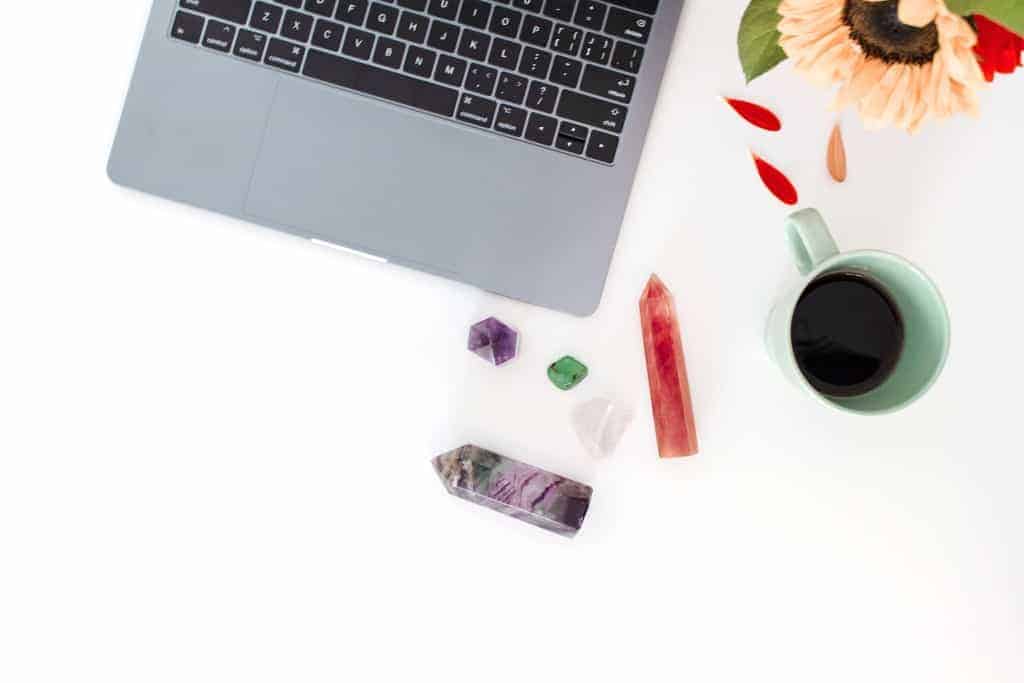 Brand Collabs:
Work with brands by creating content around their products in exchange for pay or product or both.
Initially, you'll get some collab requests that won't be on brand for you. Be willing to say no to any brand collab you don't think is a fit for you.
But, also, stay open to new opportunities. You don't know where those relationships will lead.
As your blog grows, you can reach out to brands you like and mention and share posts you've written about their products. Kindly ask how you could support their current marketing efforts and if they have any interest in partnering on a project.
Usually, if your reach is good, your site looks professional and your writing is high quality, they'll be happy to partner with you.
Offer Services:
It takes a long time to make a living off a blog. Continue to offer services, such as freelance writing, VA work, blogging services, or more, to continue building relationships in the industry, honing your writing skills, and help pay the bills.
Here's a great post on ways to make money from home on the side. 
Design Products:
Eventually, you will probably decide you want to design your own products. Whether this is a line of physical products you can sell, like t-shirts or coffee mugs, or digital products with your own take on things, such as Pinterest e-books or courses, there are so many avenues for you to take your writing and knowledge and monetize it.
This helps everybody, since other people get fast-tracked to success and you are able to profit of all that hard and free labor.
Here's a great post on types of digital products you can create and sell. 
Influencer Networks:
Once you have a certain number of followers and engagement, you can sign up for influencer networks that connect you with brands who are looking for influencers.
You would post certain content and then get paid for it.
Just remember to stay on brand, or all those followers will get tired of just being sold to and go somewhere else.
Here's a great post on influencer networks to join. 
8. Email Services: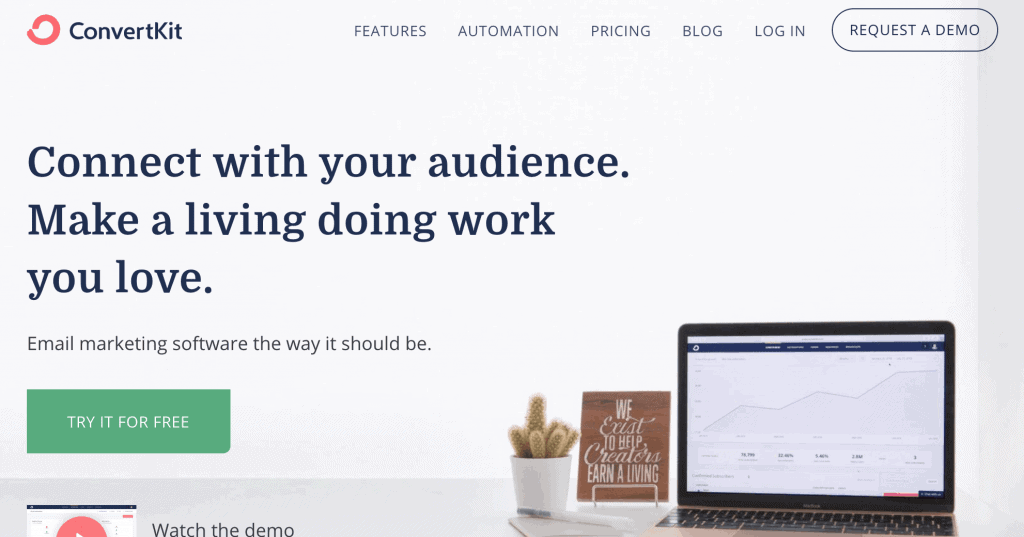 You'll want to start building an email list. Even if you don't have an opt-in designed at first, have a way for people to sign up.
Then, as you figure out what posts are the hottest, design a freebie around that theme and offer it as a download for signing up for emails.
Eventually, you'll want to figure out a system to emailing – such as a day of the week or certain times of the month.
I am still working on my email marketing strategy, because I struggle with feeling like it's unnatural.
Here's an overview of the most popular email marketing services for bloggers:
ConvertKit – What everyone recommends, but honestly, it's more sophisticated and expensive than any new blogger needs. I shouldn't have signed up with them as early as I did and I have lost money on it for months. But, if you have a good following and have plans to grow your blog very quickly, ConvertKit is a great way to start with a service that can grow with you.
MailerLite – Free to 1,000 subscribers. Has really cool templates and email builders that can make your emails look sharp and fun to read. I love a good-looking email and prefer it to just plain text, so I am very much drawn to the functionality and options with MailerLite.
MailChimp – Free to a point. Not as intuitive, but I am super untechy. Many people use MailChimp for years with no issue.
9. 3 Blog Courses Worth Investing In:
I'll be honest, I have not bought any of the expensive blogging courses. I took as much free content as I could from all the top bloggers and then paid for a couple of products that I repeatedly saw mentioned everywhere, even from bloggers who were not affiliates and wouldn't make a dime on the recommendation.
One of the tactics I've used is to go to top bloggers sites and sign up for their free email courses. This gives you a good sense of a few things you need to know before investing in their site:
Their instruction style. You won't jive with everyone's voice. Find the person you connect with the most. Many of them are selling similar products; go in the direction that feels right to you.
Depth of Knowledge. If their email course is just the surface and you know everything, it's likely their advanced course won't add much value for you, either. If the free course has some a-ha moments for you and you apply them and they WORK in your particular situation, that may be a good person to invest in.
Experience. Do they have a lot of blogging experience, outside of just talking about blogging? Have they run a successful blog, that isn't about blogging for a good period of time? These are your people. If their only success is blogging about blogging, there is a good chance they are curating content from other bloggers. This is still probably going to be helpful for you as a newbie, but the people in the trenches, slaving away day after day for years on a site that is NOT about blogging are going to have a unique perspective on the industry. 
Your needs. Once you take a handful of free courses and put them into practice, you will have a better sense of what you personally need to invest in. For me, I started seeing specific gaps in areas like SEO, email marketing, and photography. Had I bought courses earlier, I would've potentially wasted money on courses I could've easily figured out for myself.
These are the types of lessons you can learn from just taking advantage of all the free courses you can get your hands on, before investing in any classes.
At this point, I've taken quite a few, most of them included in bundles that cost me very little, but retailed for hundreds of dollars.
I won't name names, but there are many of these courses I am very glad I did not pay retail value for.
These are the courses I really recommend, based on my own experience:
This company curates courses on a particular niche and sells them at a huge discount. 
So, you might get thousands in retail value of courses for under a hundred bucks.
The best way to use these is open everything and save to your computer, so you don't have to go looking for it and find all the logins again. Then, as you need to learn something, go toy our dropbox and look for a course on that subject. 
Easy.
If only a handful of the courses add value, you've gotten your money's worth.
I got the 2018 Genius Blogger's Toolkit and several of the courses were very valuable.
I would absolutely buy this year's toolkit, too, as they do mix up the courses available in each year's bundle.
The Pros: 
Many courses on lots of subjects
Everything from SEO to stock photography
Affordable
More value than any other type of course
Lots of teaching styles and voices to choose from
The Cons:
Not all courses will be current or valuable to you
Some courses will be a waste of your time
Overwhelm from having so many courses
You have to put the pieces together on how these different courses can work.
A worthwhile investment that will continue to give to you as you grow as a blogger.
Check out current Ultimate Bundles here:
You'll read about this one everywhere. Here's why:
Carly Campbell grew a hugely successful mom blog by bootstrapping her blogging expenses.
This means, she didn't even pay for a Pinterest scheduler like Tailwind, and instead grew her account massively with just her own manual pinning strategy.
After honing her strategy for years, she wrote this ebook to teach others how to do it.
The Pros:
Very accessible for beginner to advanced bloggers
Easy to follow and understand
Tips really work!
The Cons:
A bit disorganized. If you're super Type-A, you will notice how casual her approach is to the program. She writes it very stream of consciousness.
First half of the course will be basic for intermediate or advanced bloggers.
When I started this course, I had been blogging for 6 months. I was initially frustrated with how basic it was and thought – crap, I wasted my money.
Then, she started to dig a little deeper. And then, bam, she was really blowing my mind with how in-depth she goes to really find the pins that are exploding and use that knowledge to her advantage.
Plus, she talks about some other subjects that are a bit off topic, but work in synergy with a Pinterest strategy to grow your blog.
Even though it doesn't have all the fancy graphics and bells and whistles, this is a course full of MAJOR value for under $50 that will absolutely give you actionable ideas of what you can go and do to build up your Pinterest and your blog.
Check out Pinteresting Strategies course here.
After Carly's Pinterest class blew my  mind, I hopped on the bandwagon and bought her Affiliate Marketing for Bloggers class.
This one was very thought-provoking.
In fact, there were a lot of surprises in this one for me, and I was already heavily using Amazon and various other affiliate networks.
The creativity here and the ways that she uses affiliate networks and partnerships to monetize posts that are giving tons of value to people for free is nothing short of brilliant.
I took a looooot of notes on this one, people. A lot. I would guess that you will, too.
The course is $79 and worth it.
Check out Affiliate Marketing for Bloggers here. 
10. Set Reasonable Expectations
Listen, we are all narcissists at heart. We all want to believe that we'll hit publish on our first post and wake up in the morning to our site having crashed from ALL THE TRAFFIC.
But, that's not realistic.
Even the pins you see on Pinterest of bloggers having overnight success and making $10,000 a month their first 6 months blogging are probably not telling you the whole story.
Many of those bloggers started several failed blogs before that one that was a success or they did months and months of research before starting.
Or, my personal favorite, people who leverage a huge personal network and their friends and family ruthlessly share and promote it for them.
Sure, that would be so great if that happened for everyone – but we all come to the starting block from a different place, with different experiences and knowledge, so our outcomes will be different, too.
Some of the ways you can help yourself stay positive and grounded when the insecurity starts to sink in (it will), is to reach out to other bloggers and ask questions, or join Facebook groups of bloggers to talk with people who get it. I've joined quite a few and my favorite is BTOP – Breaking The One Percent.
The member are so kind, many are very successful bloggers, but a fair share are brand new and working hard to grow their blogs.
In fact, the guys who run it spent an entire year blogging making absolutely no money until they really started figuring out what to do. Now they make 6-figures a month.
I mean, can you even imagine?
This would be me:
#YAAASSSSS
Another thing you can do is reach out to another blogger you admire and strike up a conversation.
I've done this a few times and have only been blown off by one. I get it; not everybody has the time or energy.
But, the ones that respond really make my day and their feedback is always invaluable.
*****
There you go! The 10 building blocks for setting up an incredible blog that has the potential to grow into a thriving business.
This post was really inspired by another post I wrote with some similar content, but a different angle with more emphasis on content creation called, "The 10 Blog Tips I wish I Had When I Started." You're welcome to check that one out too with some great content creation tips that'll save you time.
Thanks so much for reading. Be sure to comment below with your new blog so we can all go visit and give you some support!
Have a fabulous day,
E