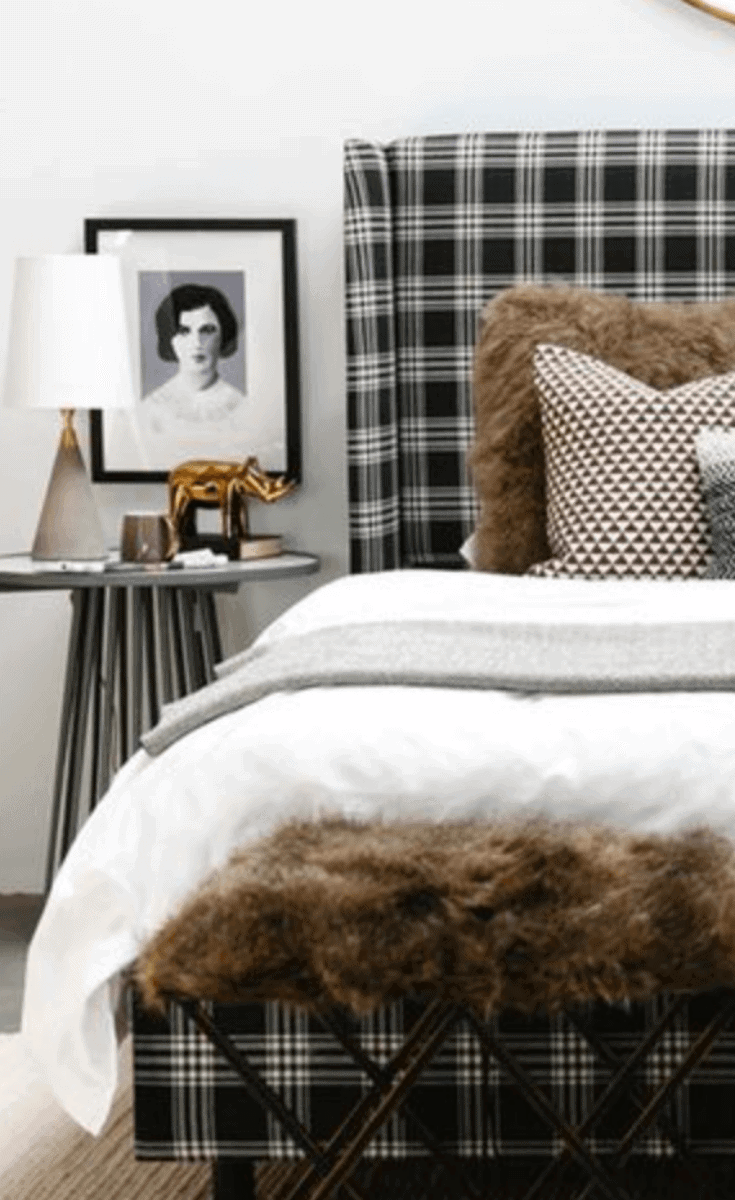 I love Lulu & Georgia. Their style is the perfect combination of fresh and timeless, easily customized to take the look preppy or farmhouse with changes in decor.
This Adara plaid bed is the poster piece for what I think of when I envision the Lulu & Georgia style and it's also my literal dream bed come to life.
I love black and white, I love an upholstered bed, I love plaid, and I love the combination of colors and textures that they use in this money shot that makes me want to whip out my credit card and scream, "JUST TAKE MY MONEY!"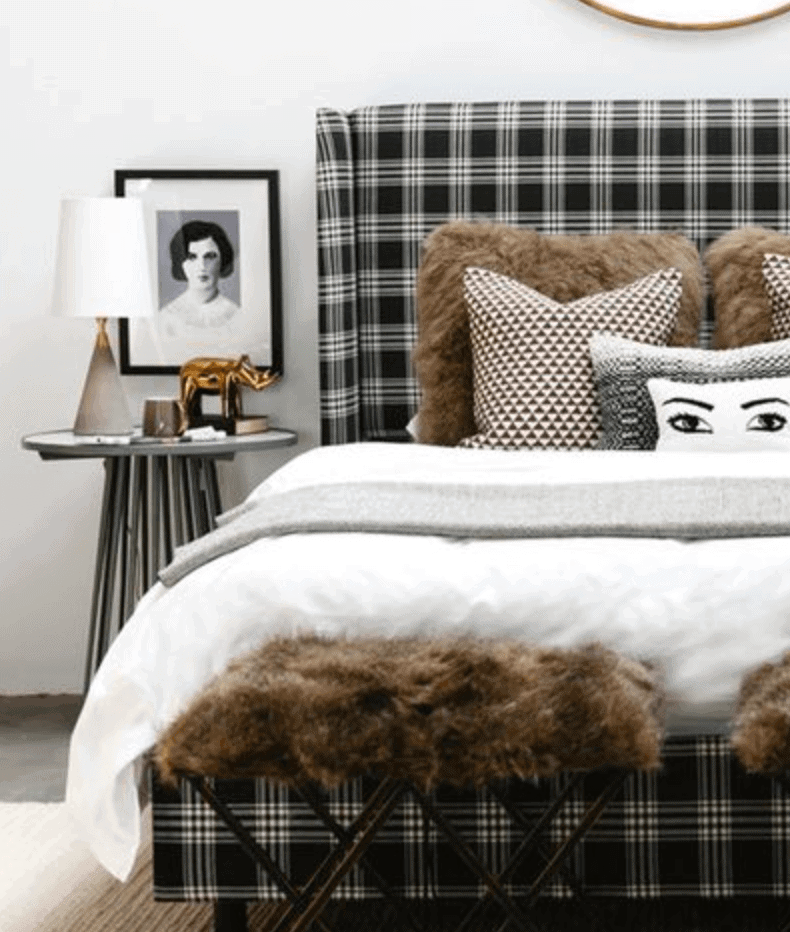 Yas. Everything. Want dat.
The Lulu & Georgia Adara Plaid Bed: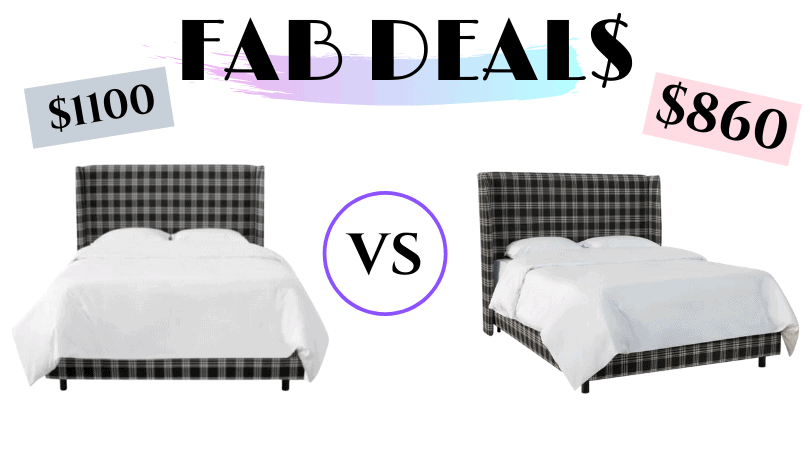 The original in a queen size clocks in right around $1100. Lulu doesn't run a lot of sales, so you're likely going to pay full price.
If plaid is not your thing, it also comes in several classic all over colors, such as a gorgeous creamy beige and gray.
But, honestly, it's all about that plaid, you know what I mean?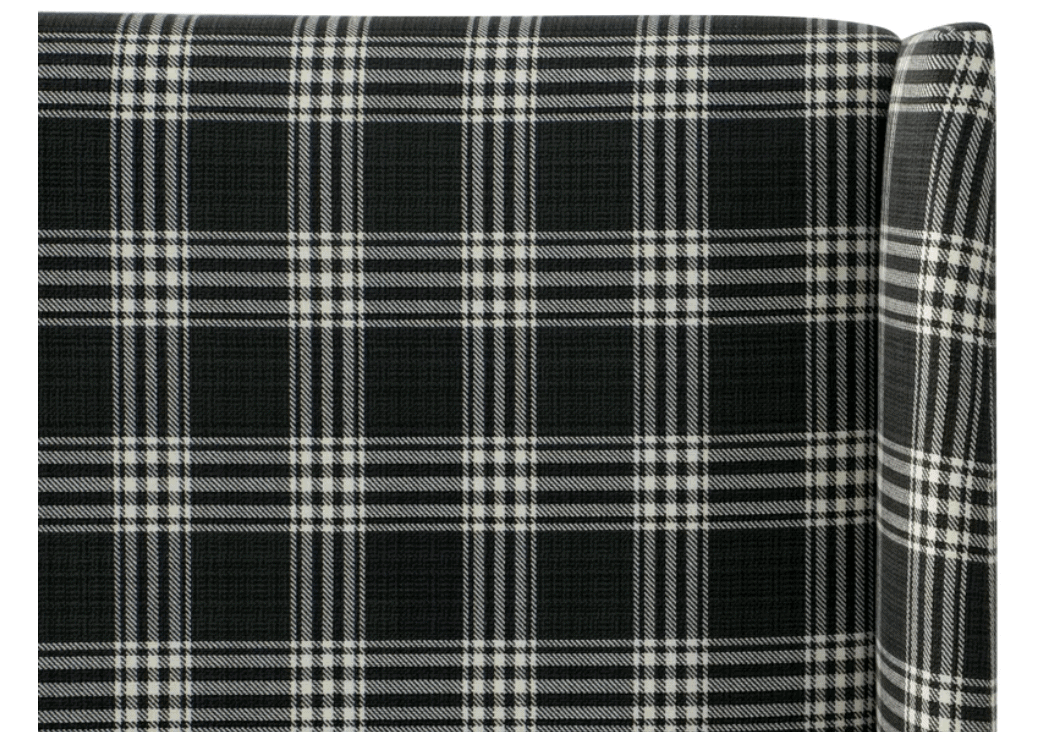 Here's a picture of the dimensions if you've already grabbed your measuring tape to get to work. Believe me, I did. I've already created about a dozen scenarios that all lead to me instantly needing this plaid bed.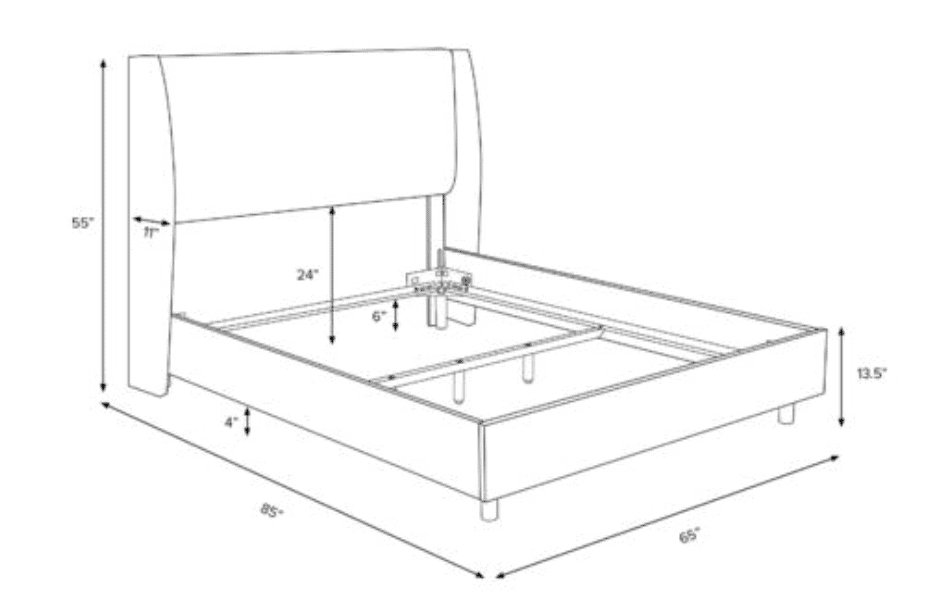 Of course, that's when I stopped and thought… I bet there's a lookalike bed.
But, never in my imagination did I think I could find a copycat like this: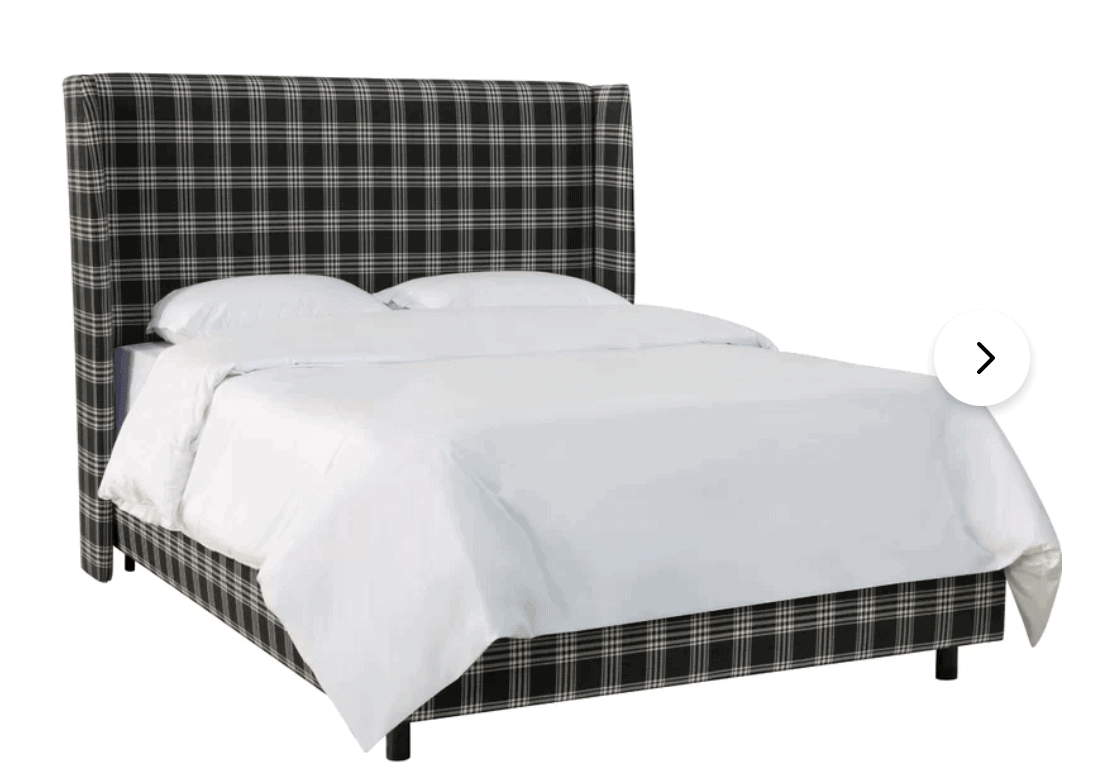 OHMIGOD.
Are you seeing what I'm seeing? This is literally the best dupe I've ever found.
Sure, I say that in all of my Fab Deal$ posts. I know I'm starting to sound like Chris Harrison when he says, literally every season, "This is the most shocking finale of the Bachelor (ette) we've ever had."
But, seriously you guys, is this not the best lookalike I've ever found?
This bed has almost identical measurements, too – take a look: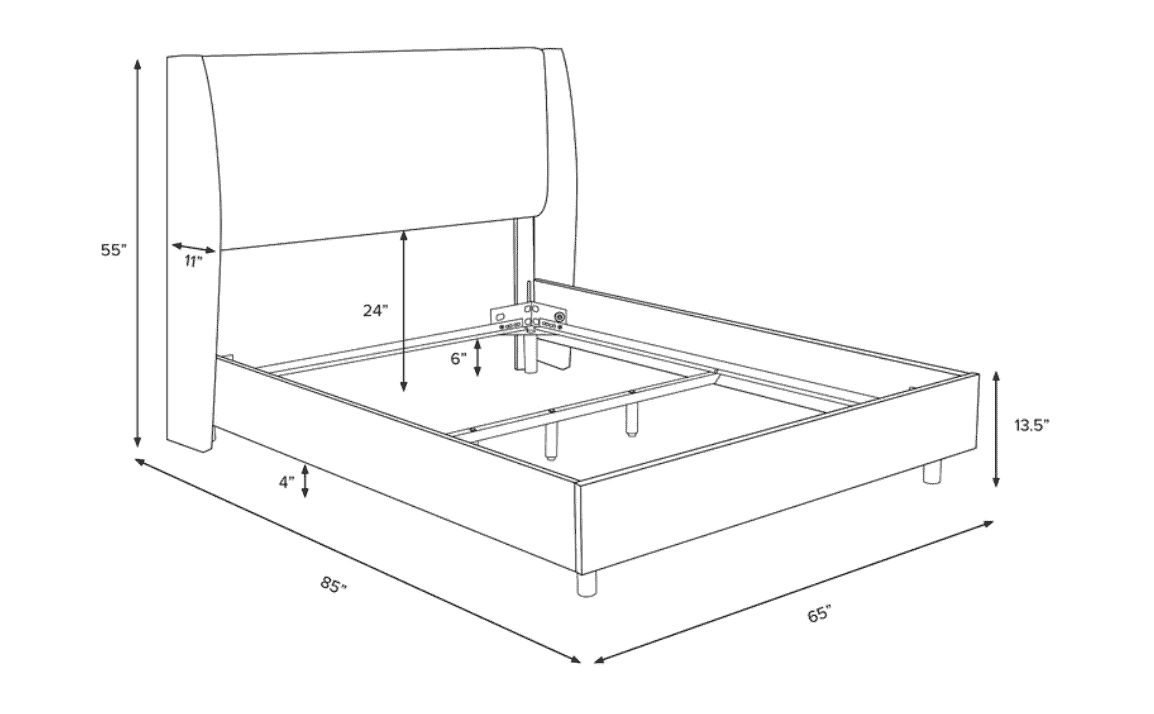 And, you'll save a cool $300 or so when you go for this steal, which doesn't skimp on style at all.
So, if you're thinking of using this bed in a guest room or a kid's room, or your own room (just throw the other bed OUT THE WINDOW, I SUPPORT YOU!), then does it matter?
Do what makes you happy. That's my motto.
******
These deals blow my mind. I love saving money on things I want to buy anyway. Was I already in the market for a plaid bed today? No, no I wasn't. But, we will need another bed SOMEDAY – shouldn't it be this fabulous, fabulous, fabulous plaid bed?
I think so.
If you love Fab Deal$, you might also love these posts:
Happy shopping, friends.
Have a fabulous day,
E