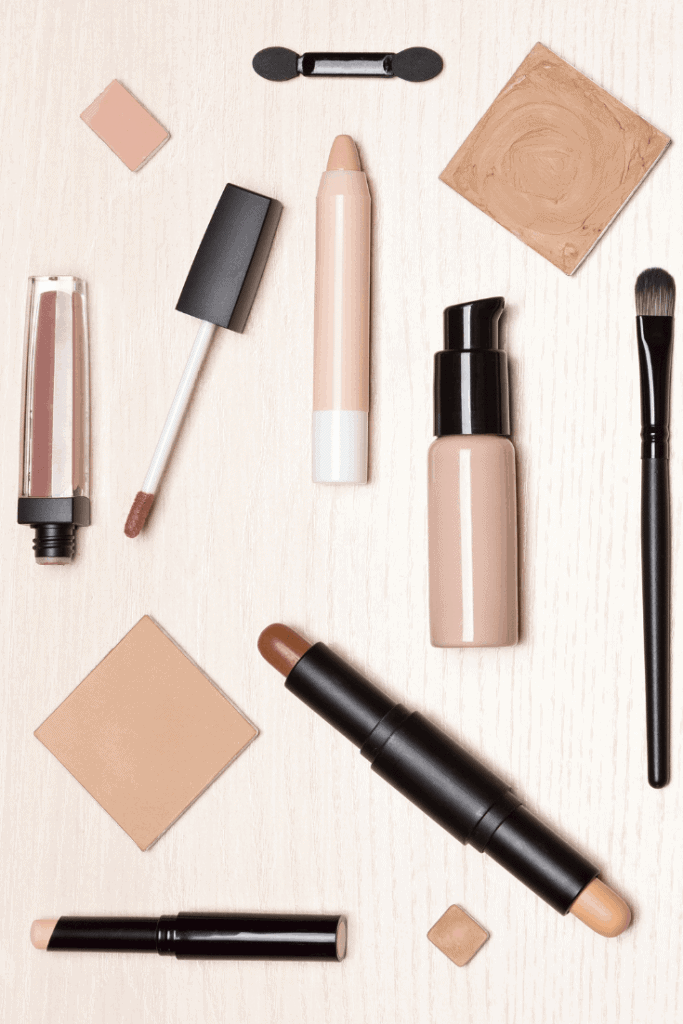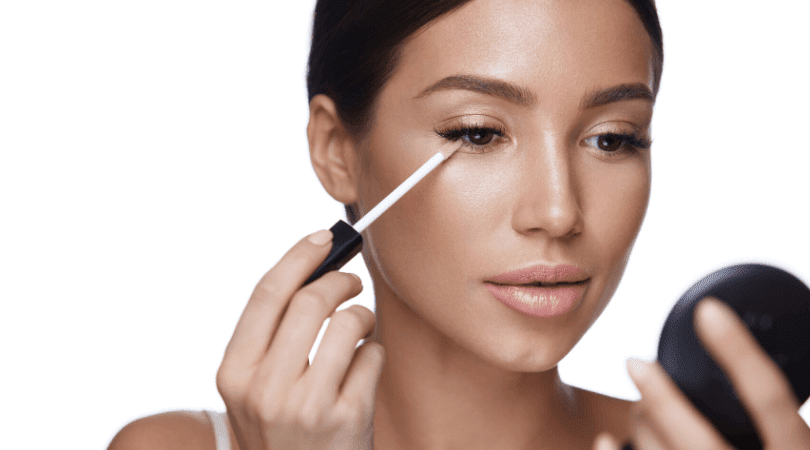 There used to be a time in my life when I didn't heavily rely on concealer to not look like a mombie.
Now, with three small kids – concealer is the only thing that keeps me from getting the question, "Are you feeling alright?" ALL. DAY. LONG.
Luckily, this means I have a wealth of experience with concealers – both high end and affordable.
The Best Drugstore Concealers:
While I've already shared the deets on the best drugstore foundations, today I am going to zero in on the must-have drugstore concealers that will save you the big bucks while not skimping on quality.
In fact, my favorite everyday concealer is on this list and I reach for it more than the expensive one in my makeup drawer.
When choosing a concealer, you want to consider a few factors:
Skin Type: Are you oily? Combination? Acne-prone? Sensitive? Dry?
Skin Need: Whats the goal here – cover dark circles? Spot treat? Highlight and contour?
Finish: What finish do you prefer with your face makeup – matte, satin, dewy? While you can always cover concealer with a setting powder that will help get the finish you like, it just makes your life easier if the concealer is also designed to finish that way.
If you're thinking – I need a few of these. Welcome to the club.
It's totally reasonable to have several concealers for different purposes.
And, when they're this affordable – why not? Also, affiliate links are used here, which means I'll receive a small comish at no cost to you if you purchase a concealer through my link.
Let's get concealin'!
The Must-Have Drugstore Concealers:
1. Revlon PhotoReady Candid Antioxidant Concealer
I picked this up a couple of months ago and I use it often. The texture is perfect – creamy, without being too thick or too runny. The spongey tip is the right shape for getting under your eye or covering patches of discoloration.
Usually, I have a really adverse reaction to products when used near my eyes. Plenty of great concealers have not passed the test simply because they made my eyes water like I'd cut an onion.
This one is 100% non-irritating for me.
This is one of the best drugstore concealers I think I've ever used. Plus, they've done a good job to eliminate some of the more offensive chemicals used in beauty products. It's not totally clean, but for the price and quality, it's still a top pick.
Keep in mind, I do prefer a more natural, light coverage and use this along with a tinted moisturizer or just a setting powder. If you need full coverage, I'd look at some other options on the list.
2. L'Oreal Infallible Full Wear Concealer
Get ready, ladies and gents, because this is the closest drugstore dupe you're going to get to the Tarte Shape Tape.
I know, huge claims, since the Shape Tape is the #1 concealer on the market.
But, this L'Oreal concealer is really that good
Now, if you haven't used Shape Tape, it is a full coverage concealer. It is on the thicker side, which is why i personally don't use it. I just don't need that kind of coverage – however, if I did, I would be ALLLL about it.
Or, I'd be all about THIS one, because at a fraction of the price, you will be amazed at the coverage, staying power, and natural finish.
3. Maybelline Better Skin Concealer
You'll see this one on every list, because it is just a really good, one-size-fits-all, concealer that will work for almost everybody.
Heralded as a possible dupe for some very high-end concealers, you are really going to feel the quality here, even though your pocketbook won't feel much lighter.
Maybelline, in general, has some of the absolute best drugstore concealers on the market, so you will very likely love this one if you haven't tried a drugstore concealer yet or found a concealer that you really like.
The packaging is also really cute and kind of retro, too, which makes it fun to use.
4. Maybelline Instant Age Rewind Concealer
A fan favorite, this concealer is super easy to apply without settling into fine lines.
This one is also designed to hide dark circles well and with the coverage it has, it definitely will.
But, there is a limited range of shades, which could make it hard to find the right one for you.
Luckily, there are lots of other great options here if this one doesn't work for you.
5. L.A. Girl HD Pro Concealer
This super affordable concealer will rock your world (without rocking your budget).
At around $5, you really don't expect much – but you still get it.
Great coverage will cover most things you want concealed and several options help with color-correcting, too.
Talk about having your cake and eating it, too.
I love it when that happens.
All L.A. Girl cosmetics are also cruelty-free.
6. E.L.F. 16-Hour Camo Concealer
I'll be totally honest – sometimes I think things this affordable just can't be good, so I don't try them.
But, I recently received a full-size E.L.F. primer in my Allure Beauty Box and I was blown away.
Since I invest in the Too Faced primer, I didn't think it would be very good – but it was VERY good!
So, then I had to expand my thinking and decided to try this E.L.F. concealer and was blown away yet again.
Now, this is a thick concealer and it will dry fast and settle into fine lines, so I would say it is great for blemishes, but maybe not the best for under eyes, unless you have some major dark circles.
If you do want to use it on larger areas, make sure you apply lotion and/or foundation first and use a good blender, like a beauty blender dupe to blend it very well.
E.L.F.'s entire line is cruelty-free and vegan. Hurrah!
7. NYX HD Photo Concealer
NYX is moving in hot on a lot of the drugstore makeup market, because their products are high performing and super affordable.
I like that this concealer has a great consistency to it and a more natural finish. Since I don't like super heavy coverage, this is the kind of concealer I gravitate towards.
A great lightweight concealer for a nice smooth finish. NYX is also a cruelty-free line. #LOVE
8. Flower Beauty Light Illusion Full Coverage Concealer
Huge fan of all things done by Drew Barrymore over here, so when she started her own makeup line, I was psyched. Plus, the entire Flower Beauty line is cruelty-free and I really get behind that.
This concealer is one of several Flower Beauty products that are made very well and are still price-friendly for all shoppers.
The consistency is super creamy and moisturizing and it blends very easily.
If you've struggled to get a nice natural finish with concealer, you will be a big fan of this one.
Pair it with some of the other Flower Beauty products for a whole face of gorgeous for a fraction of the price of most makeup lines.
9. Pacifica Liquid Cover Concealer
Here you go – a drugstore, clean concealer that is also vegan and cruelty-free!
I am a big fan of many Pacifica products, so of course, I had to try this one.
This concealer has a great texture and medium to full coverage that is buildable.
While I did feel it settle into fine lines over the course of the day more so than the Revlon, I did see improvement when I used primer.
A solid choice if you are cleaning up your makeup bag or just want a quality concealer.
****
Are you a concealer lover? Tell us what you use in the comments below!
If you love posts like this, don't miss these others in the series:
Remember – you don't have to spend a million bucks to look like it!
Have a fabulous day,
E