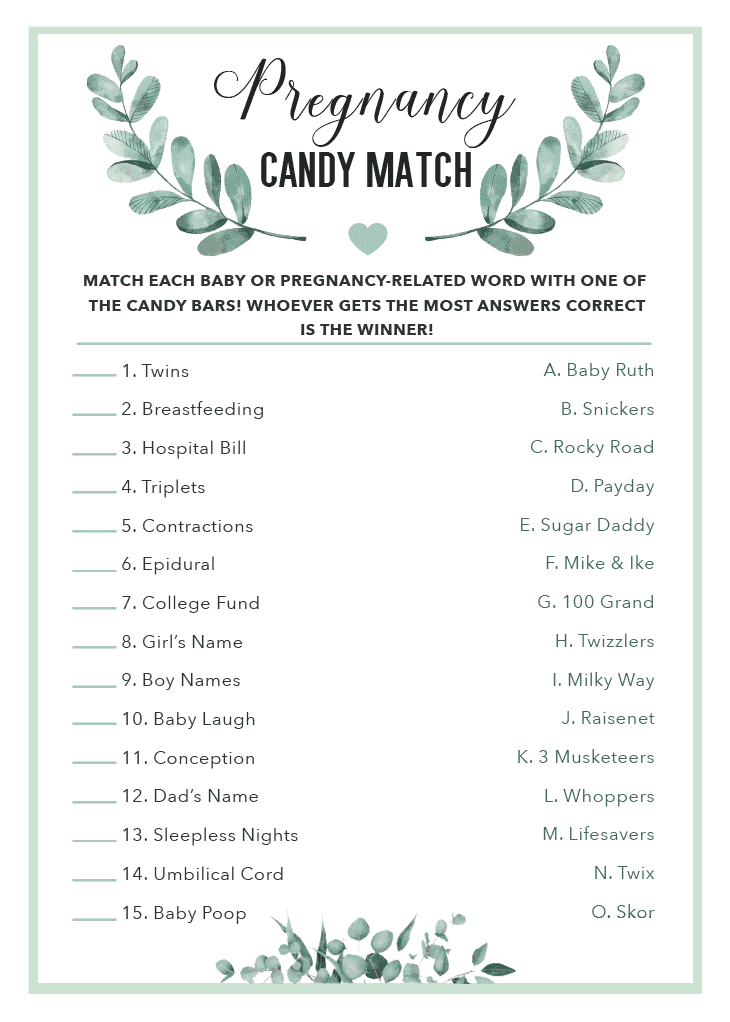 Okay, I think this pregnancy candy match baby shower game is one of the funniest baby shower games I have seen in a long time.
I know there's a candy smashed in a diaper game, but I am not a huge fan of that one. Anything that simulates bodily fluids or feces is just not my jame.
This super adorable, totally clean, candy game is definitely more my style.
If you haven't see this one, you just ask your guests to match the baby and pregnancy related word to a candy bar.
Easy.
For larger groups, you could ask them to work in pair or groups of 4. I would set a time limit as too much time will probably result in several groups getting this right.
Or, just have prizes for everybody. No big deal 😉
To download the game, just click on the image below: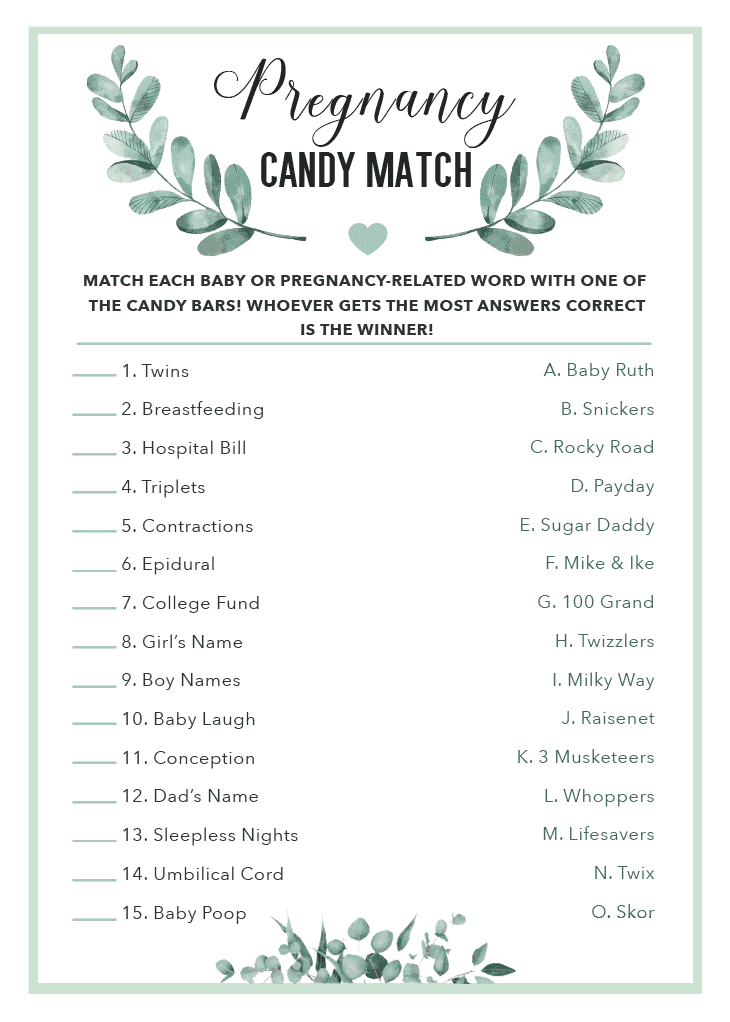 Pregnancy Candy Match Answer Key:
To make playing as easy and fun as possible, here are the answers to the pregnancy candy match:
N
I
D
K
C
M
G
A
F
B
O
E
L
H
J
More Baby Shower Games:
This is one game in a set of 7 matching baby shower games. To see more, just click on the link below to check them out or you can buy them as one quick downloadable set with the answer keys all included!
None of these games require any extra pieces, so you'll be ready to print and go.
Get all 7 from the link below for less than the price of 2 coffees (or less than the price of one coffee depending on your drink #NoJudgement):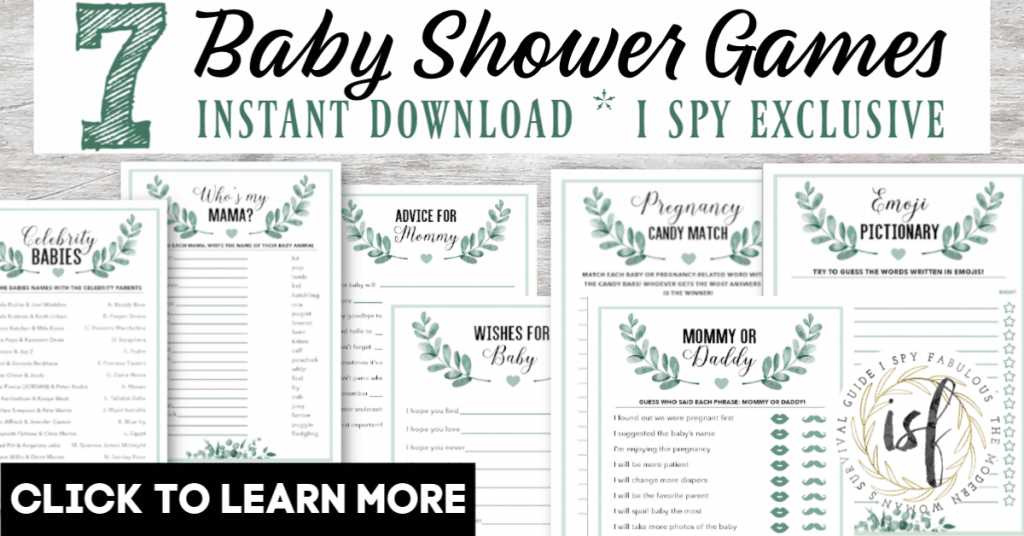 These are all of the games in the set – answer keys included:
Emoji Pictionary Baby Shower Game
Mommy or Daddy Game
Who's My Mama Game
Advice for Mom Cards – 2 sizes!
Wishes for Baby Cards – 2 sizes!
Celebrity Baby Name Shower Game
I hope your shower is a fun time! If I were planning a greenery shower, here are a few things I would grab on Amazon (affiliate links used):


Hope you have the best shower ever!
Have a fabulous day,
E