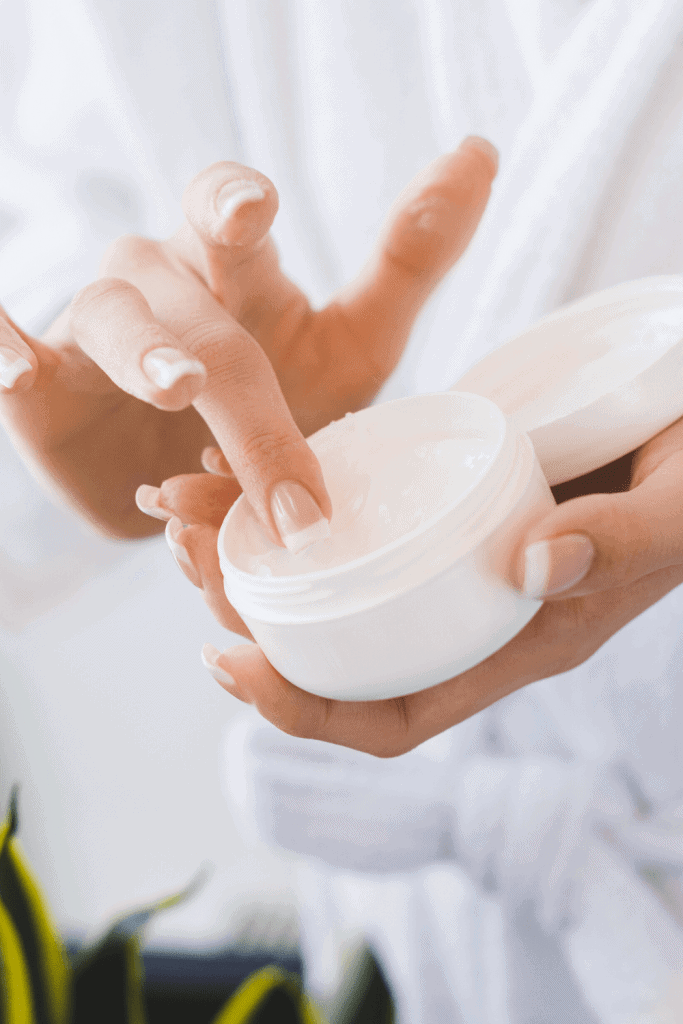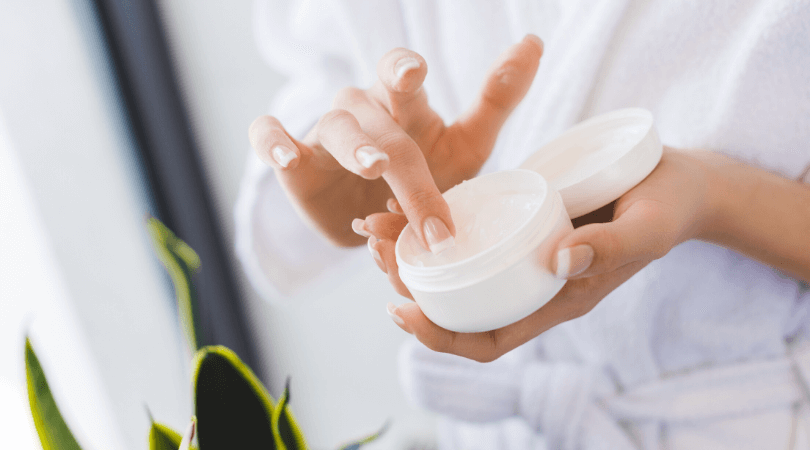 So, you're supposed to stay home and then you run out of your favorite nighttime moisturizer.
Then, you realize that with all of this uncertainty, you'd rather not spend the big bucks to replace it and realize…it might be time to try some drugstore moisturizers, especially since you're not even leaving the house.
#SadFace

Luckily, you can dry your tears, because drugstore beauty and skin care has come a long way. There are a ton of incredible products you might find you even prefer to the high end products you've been using and what better time to try them out than now?
Exactly.
But, first, let's talk about why there is such a big price discrepancy in the first place:
Will Drugstore Moisturizers Actually Work?
It's easy to think that if it doesn't come in a fancy container and have marketing that includes your favorite celebrity bathing in said moisturizer on Instagram – it can't be that good.
The truth is, the price difference comes down to a few possibilities:
Marketing costs to make you want that $80 face cream more than a 401k
Retail costs to get that cream on the shelf at that high-end store
Higher concentrations of active ingredients – we'll talk about this one more later
Higher quality packaging – which, let's face it, is part of the whole experience IMO
But, as time goes by, more and more companies are producing high quality ingredients with less fillers, less chemicals and higher concentrations of active ingredients – for the same price as other drugstore products.
Why? Because the mark-up on these products is usually pretty high and they think they'll grab a bigger market share by going more mainstream.
Either way, who cares, it just means you get a top notch moisturizer for drugstore dollars.
#YAS
So, which ones are worth it? Let's jump in:
The Best Drugstore Moisturizers: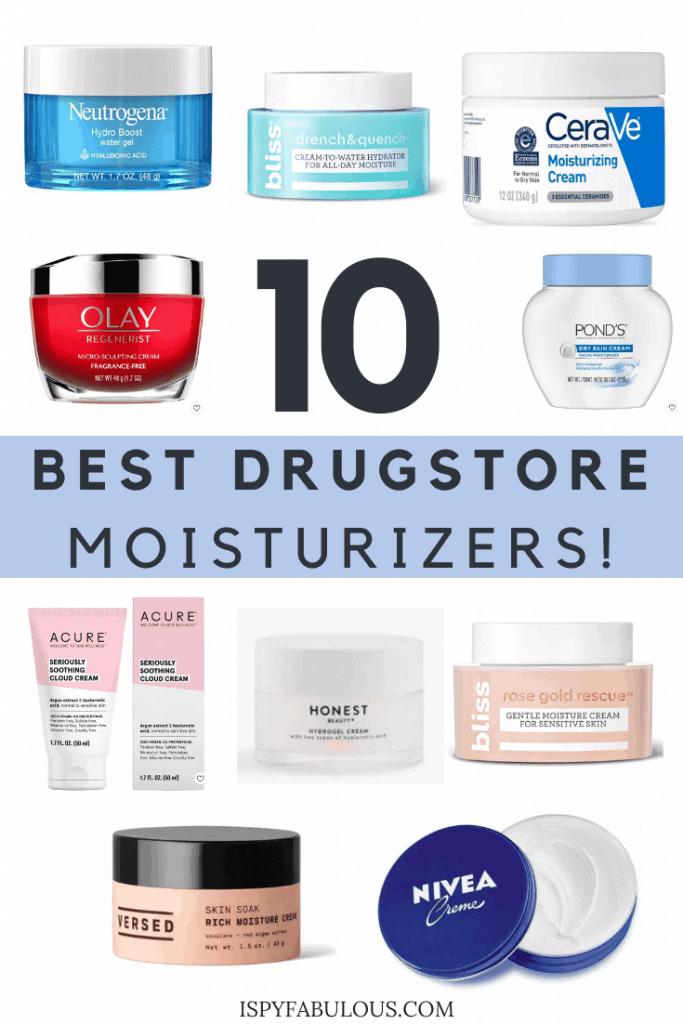 Here are the 10 best drugstore moisturizers for different skin types. Yes, get it, girl. These are all affiliate links.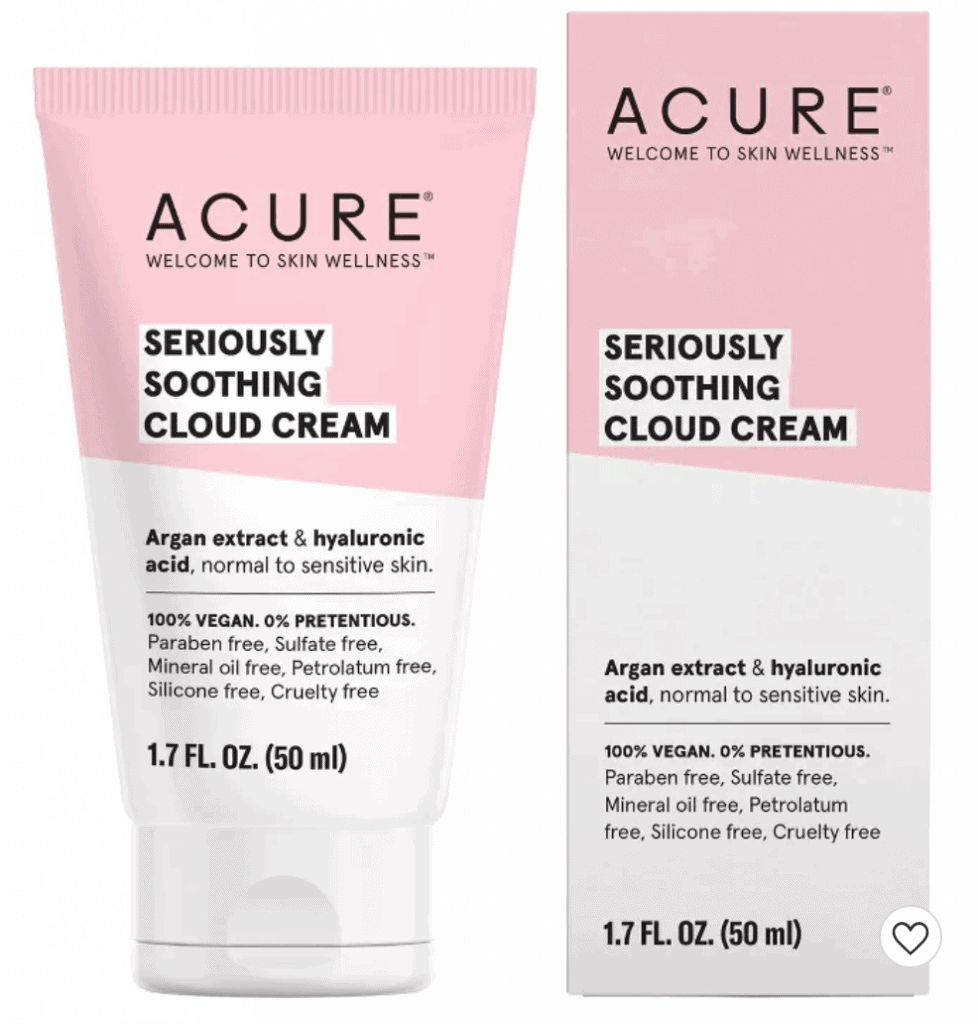 Okay, Acure blew my mind with their Blue Tansy Oil, so naturally, I needed to try a bunch more of their products and the reviews on this one put it at the top of my list.
This cloud cream feels, well, like a cloud, and yet, is loaded with powerful ingredients like argan oil and hyaluronic acid.
And, if you're an Acure fan, you also know they make the super clean beauty cut for really high quality, affordable products without any of the gross stuff.
This cream is NOT for you if you need a really rich, deeply moisturizing cream, but it's a great fit for oily, acne prone, sensitive, and/or normal skin.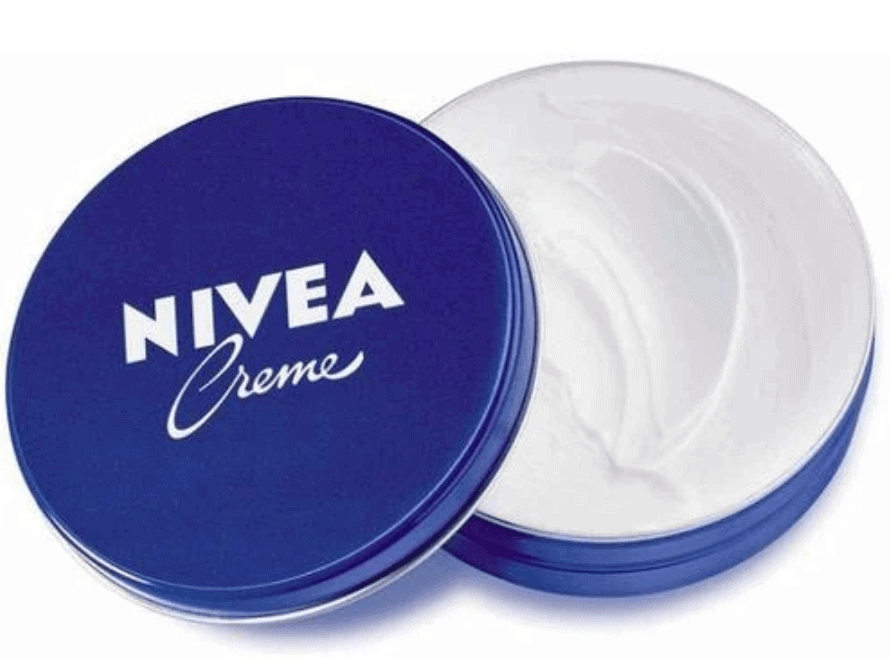 This one has been making headlines for being a possible dupe for skin care legend, Creme de la Mar. Since most of us will probably never buy a jar of CDLM, Nivea is a great alternative for an unbelievable price.
This cream, mixed with a few drops of your favorite skin oil or skin serum, becomes a rich, creamy, soothing, deeply moisturizing cream.
There's a reason Marilyn Monroe, and many other people, swear by the stuff.
I've also seen some debates that the made in Germany version is thicker and the made in Mexico one has a lighter feel, so pick your poison. Either way, it's excellent, especially for dry skin.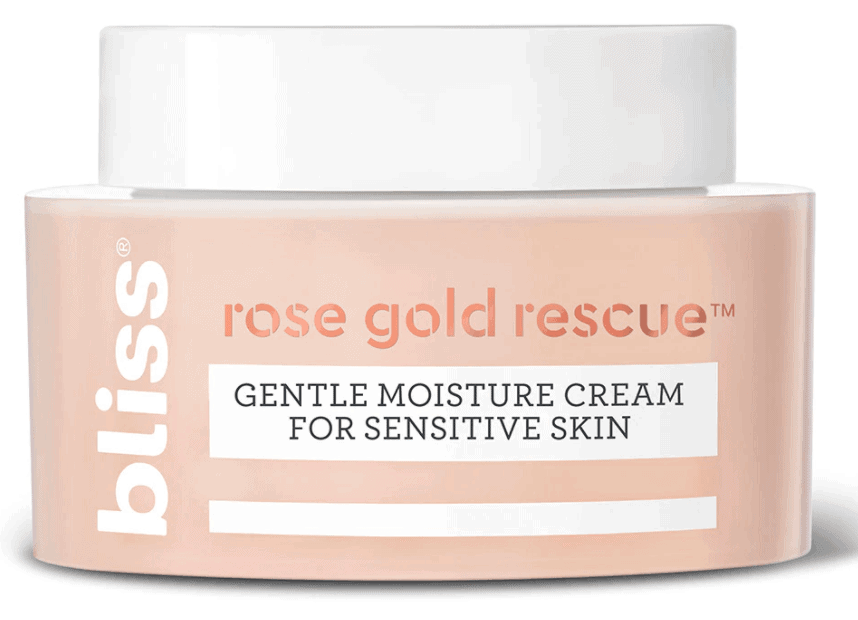 When Bliss first came out, they were a higher end brand that sold at their spas and Sephora. I wanted to go to a Bliss spa so bad and finally got to go to one in San Francisco.
It was… bliss!
So, I was THRILLED when I saw them re-release the line at Kohl's, and then Ulta, and then Target. They are pricing these incredible products at prices anyone shopping at a drugstore can afford, but you are getting the ingredients, the technology, and the expertise of a line with serious skin care swagger.
I have loved everything I've used from Bliss, before and after they made their line more accessible, so you really can't go wrong.
This Rose Gold Rescue cream is great for sensitive skin – and I should know, because I have super duper sensitive skin. In fact, I love rose in all my skin care, because of how gentle, and yet effective it is, from my DIY rose water to my beloved Rose skin rollers. So, this Rose Gold Rescue nighttime moisturizer is as good as gold.
Sorry, I couldn't help myself.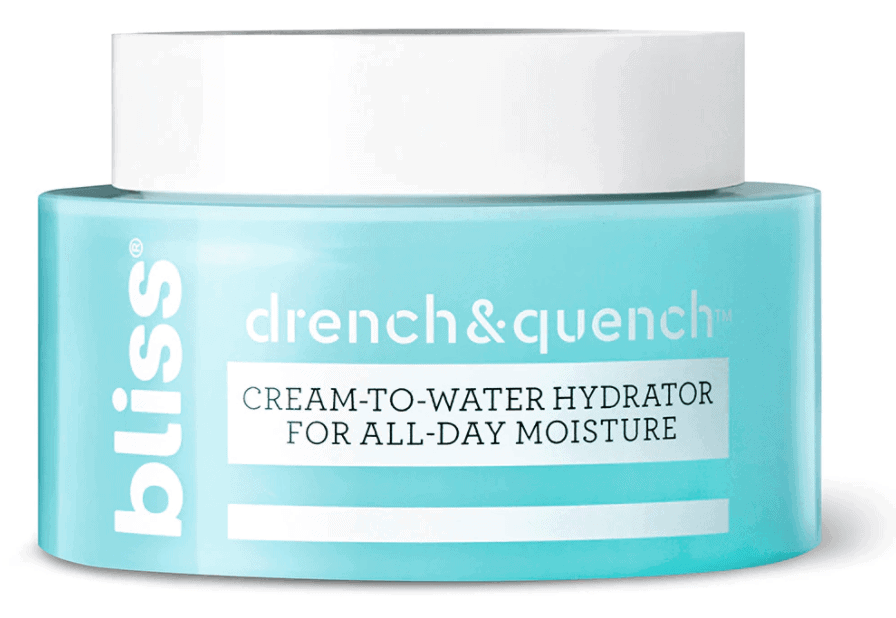 Yup, we're back with more Bliss! If you don't have sensitive skin, you will love this Bliss Drench & Quench moisturizer – designed to hydrate parched skin.
Not only will it hydrate at first use, but it's designed to improve your skin's ability to hold moisture over the long haul, so you really see result after consistent use.
Plus, it's super light, making it great for oily and acne prone skin, too. The moisturizer starts as a cream and turns to water on contact, "surging skin with more than 10,000 marine micro-droplets for intense, yet weightless, all-day hydration".
Um. YES, PLEASE!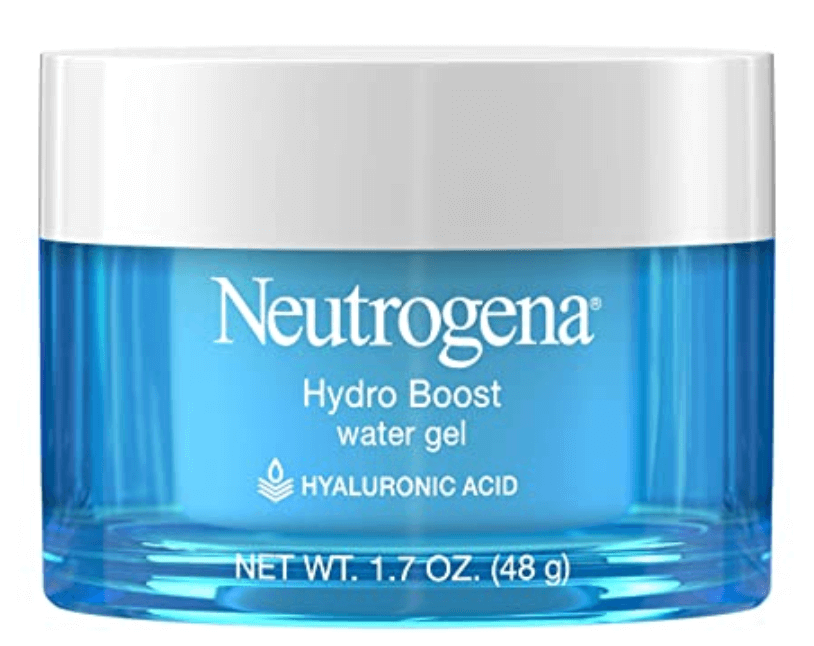 I mentioned this one before (and I'll probably mention it again, too). It's Neutrogena's version of the super light, gel, hyaluronic acid packed moisturizer and it is good, good, good.
The jar is just huge. I mean, I couldn't believe the value here with this product. It took me a long time to get through that jar and the price point is super affordable.
It has a weightless, cooling sensation right on application, which I like.
I will say it is a tiny bit runnier than some other options on the list, which makes me believe it has more fillers, but honestly, if you are on the younger side and have sensitive or oily skin, you are just really going to be super happy with this one.
Long-time Honest fan, here. I have tried almost all of their products at some point and this Hydrogel Moisturizer is one of their newer additions to the line and has some serious staying power.
It's even won some blog awards for being a really great, innovative moisturizer. It's also cleaner than most, so it's not going to load you up with a bunch of toxic chemicals your body has to figure out how to flush out later. #NoThanks
The texture does transform on application, and takes a couple seconds to really sink in, but once it does, your skin thanks you for it.
Packed with two kinds of hyaluronic acid, squalane for moisture, and SODIUM PCA for hydration, this works for almost all skin types.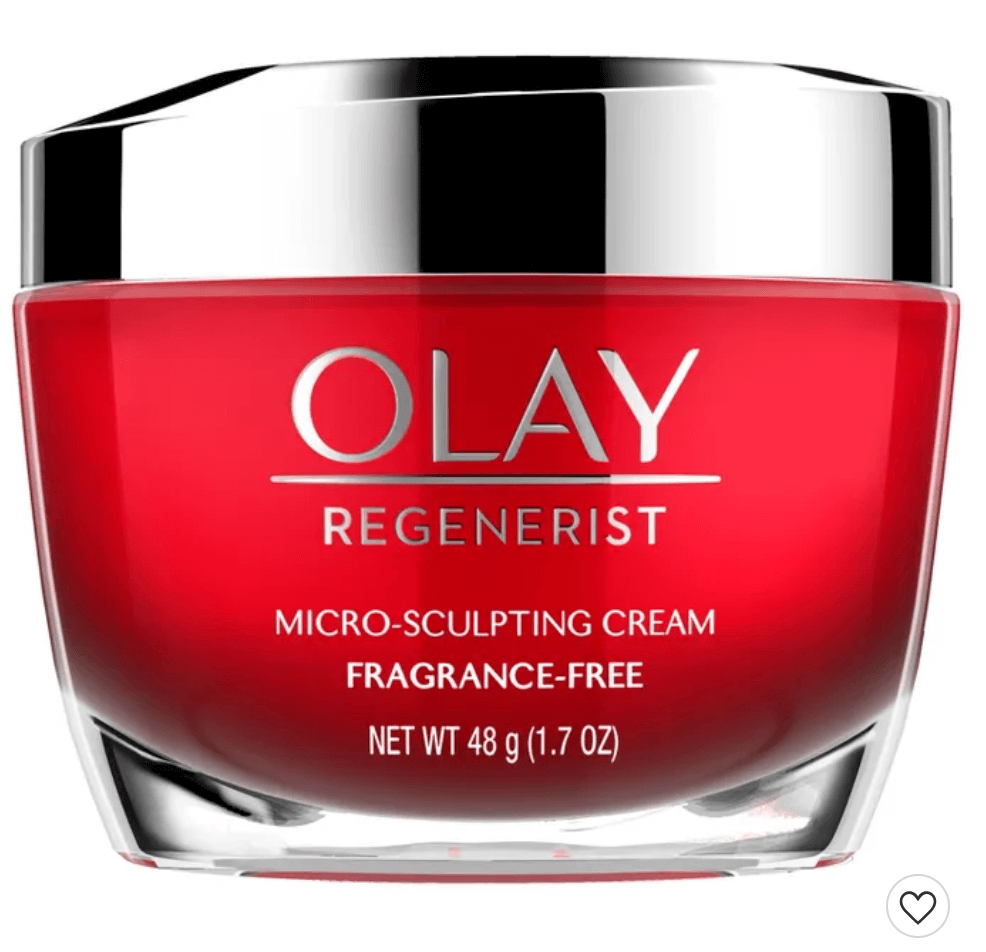 A mainstay on the moisturizer market, Olay knows what's up. Their MicroSculpting Cream is one of their most popular and has thousands of amazing reviews.
Designed to deliver moisture 10 layers deep and restore firmness and elasticity with a powerhouse combo of vitamin B3, amino-peptides, hyaluronic acid and antioxidants, this Olay cream has earned a throng of obsessed, loyal followers.
This is the drugstore pick for you if you've been looking in the mirror and pulling on those pesky little fine lines that comes for all of us.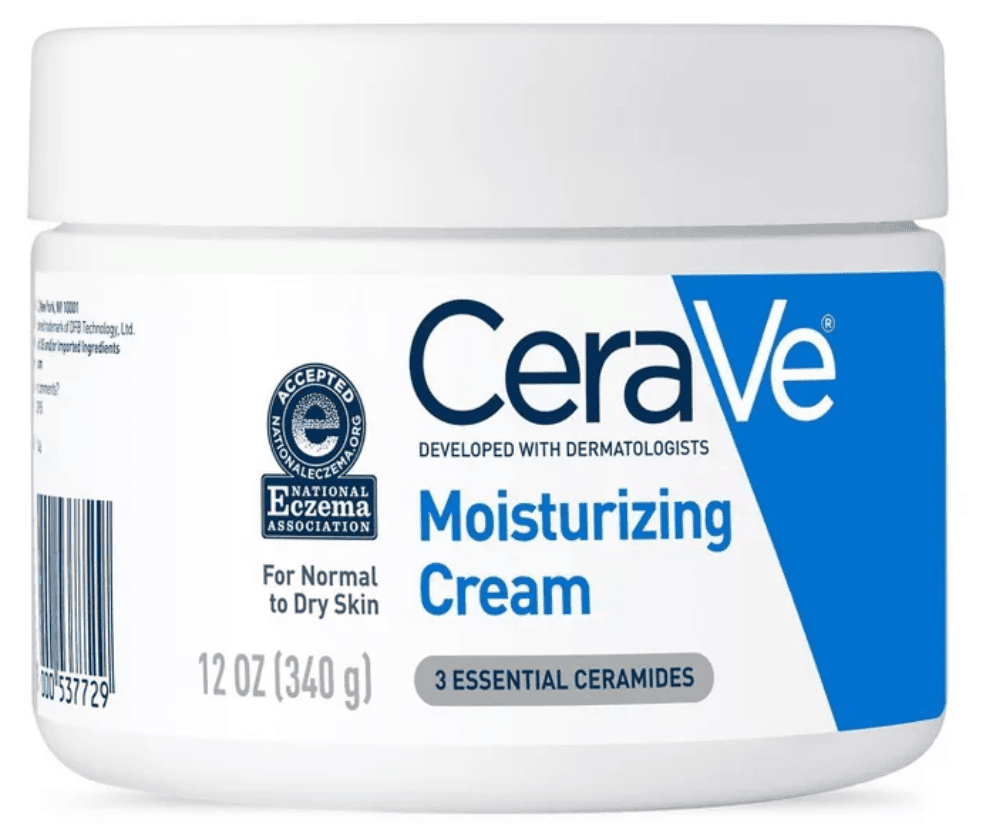 CeraVe is known for super gentle, soothing formulas that are excellent for even the most sensitive skin. This one, in fact, is well suited for skin prone to eczema, rosacea, and inflammation, so grab a jar if that's what you've been looking for.
Plus, formulated with ingredients like 3 essential ceramides that help the skin retain moisture, it is even safe to use all over the body, so feel free to use it on rough patches, elbows, etc.
And, without any fragrances, oil, or any other irritating ingredient, it is known to be very gentle.
9. Versed Skin Soak: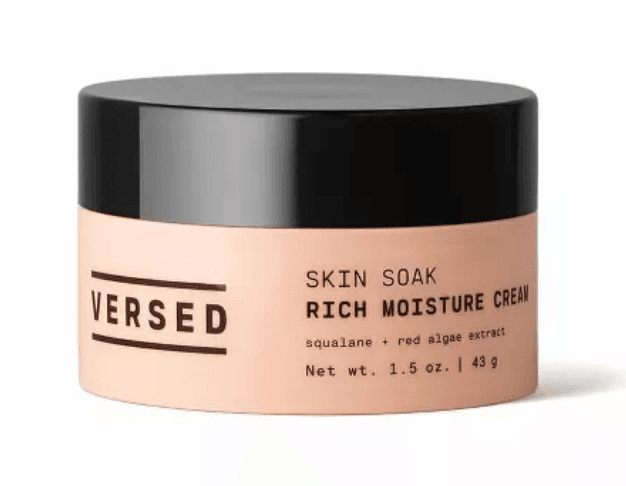 This buttery, fast-absorbing, and soothing skin cream has been said to be another potential dupe for higher end creams. Although Versed says it's well suited for dry and mature skin (it is), it is also excellent for anyone looking for a clean, but effective, night moisturizer.
Key players in Skin Soak include squalane and red algae, which give Versed it's rich texture and active ingredients.
Versed is a game changer line, opting to offer their super effective, clean products at a very accessible price point. If you haven't tried any of their products – add them to your must-try list STAT.
Find it at Amazon. **This one is cheaper at Target, FYI**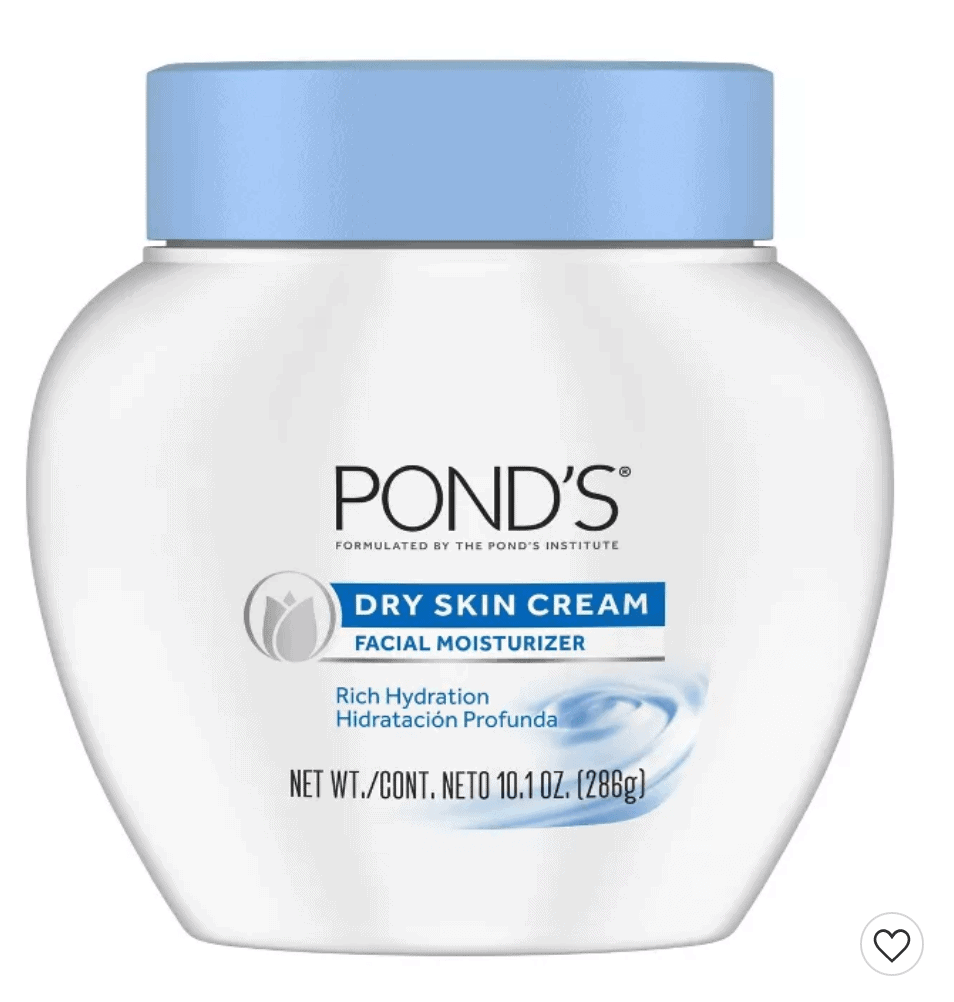 Ponds is to face cream what Noxzema is to cleansing cream. Basically, it's a classic. It's that product people use because their mother's used it and their grandmother's used it.
There are quite a few Pond's moisturizer formulations, so feel free to try the one that suits your skin needs. I am using this dry skin cream as one example of their iconic products.
Plus, the price will throw you. I think it's the most affordable option on this list.
Talk about value.
****
So many great choices! If you just ran out of your fave face cream or just need a new one to try that won't break the bank – I hope you'll consider one of these killer drugstore moisturizers.
Because, hey, even if none of these things we rub all over our faces actually does anything – they sure do feel nice, don't they?
You'll increase the effectiveness of any product you use when you regularly exfoliate. Check out this post on how I exfoliate my face quickly, easily and naturally.
Or, if you want to try custom skincare for drugstore prices – you'll want to read this post.
If you are looking for more drugstore beauty picks, you might love these posts:
Have a fabulous day,
E