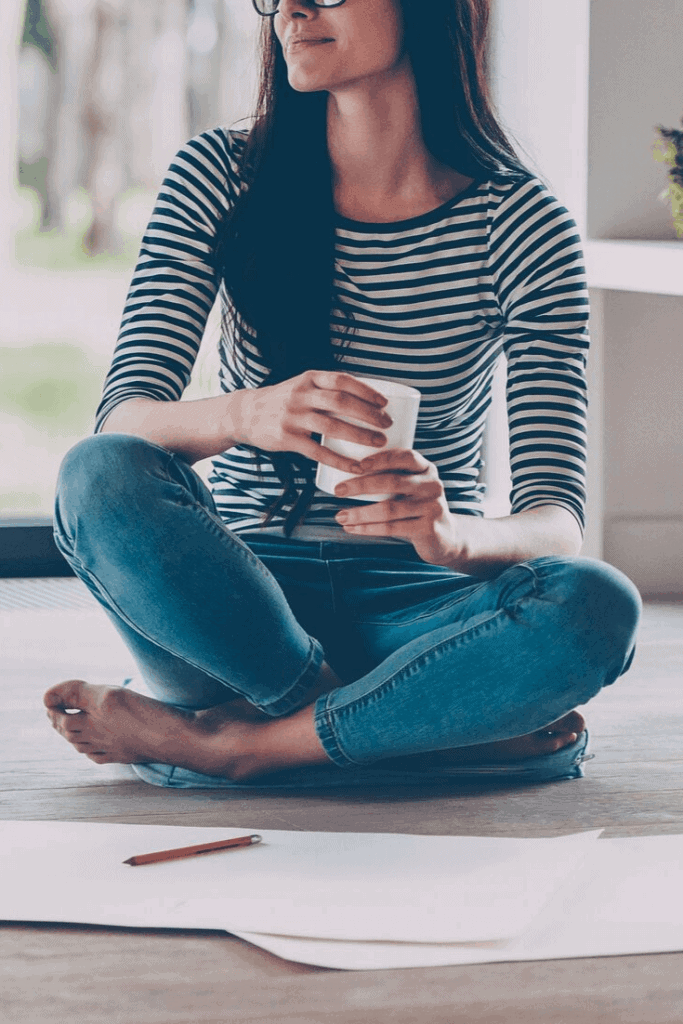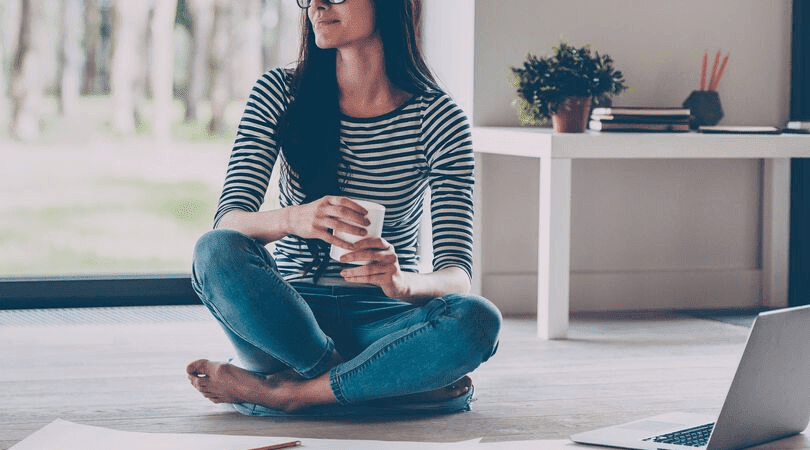 I am a huge fan of quotes. I even have quite a few quotationaries – did you even know that was a thing?
When I was teaching, I used to write inspiring quotes on writing and the writing process on the board and you'd be surprised how interested teenagers would be in seeing what the new quote would be each day.
Lately, I've been on a kick of collecting girl power and motivational quotes.
I feel like there's a quote for whatever mood we are in, whether that's needing a pep talk from Sophia Amoruso or inspiration from Michelle Obama.
So, today I'm going to share my growing collection with you!
We all need a generous dose of empowerment every so often, don't we?
The Best Motivational Girl Power Quotes:
After the success of this post, I decided to make a video with 30 of the 47 quotes. Check it out here or scroll down to read all 47!

"Alone we can do so little, together we can do so much." – Helen Keller
"Do not wait for leaders; do it alone, person to person." – Mother Theresa
"If you have knowledge, let others light their candles in it." – Margaret Fuller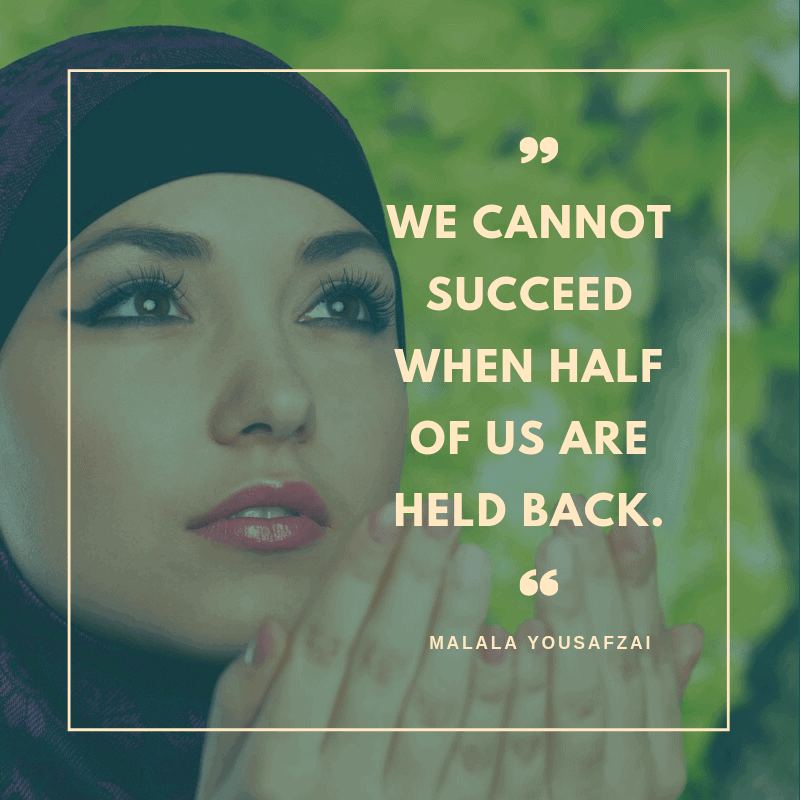 "I've learned that people will forget what you said, people will forget what you did, but people will never forget how you made them feel." – Maya Angelou
"It is impossible to live without failing at something, unless you live so cautiously that you might as well not have lived at all – in which case, you fail by default." – JK Rowling
"Being confident and believing in your own self-worth is necessary to achieving your potential." – Sheryl Sandberg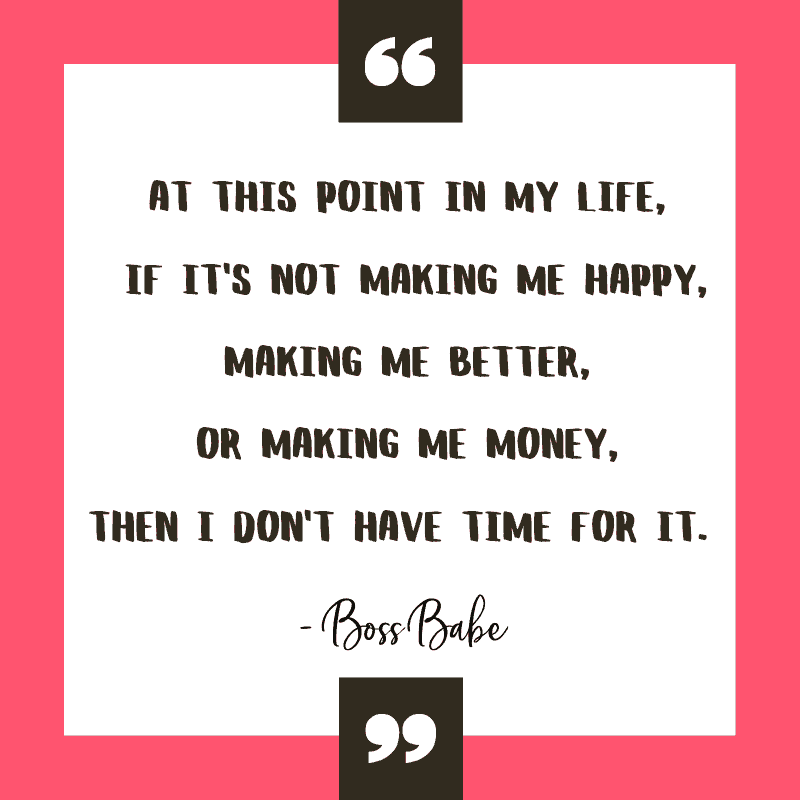 "Part of the great challenge of living is defining yourself in your moment, of seizing the opportunities that you are given, and of making the very best choices you can." – Hilary Clinton
"We need to accept that we won't always make the right decisions, that we'll screw up royally sometimes – understanding that failure is not the opposite of success, it's part of success." – Arianna Huffington
"My coach said I run like a girl. And I said, if he ran a little faster, he could, too." – Mia Hamm
"Quality is my principle and qualified is my attitude." – Laverne Cox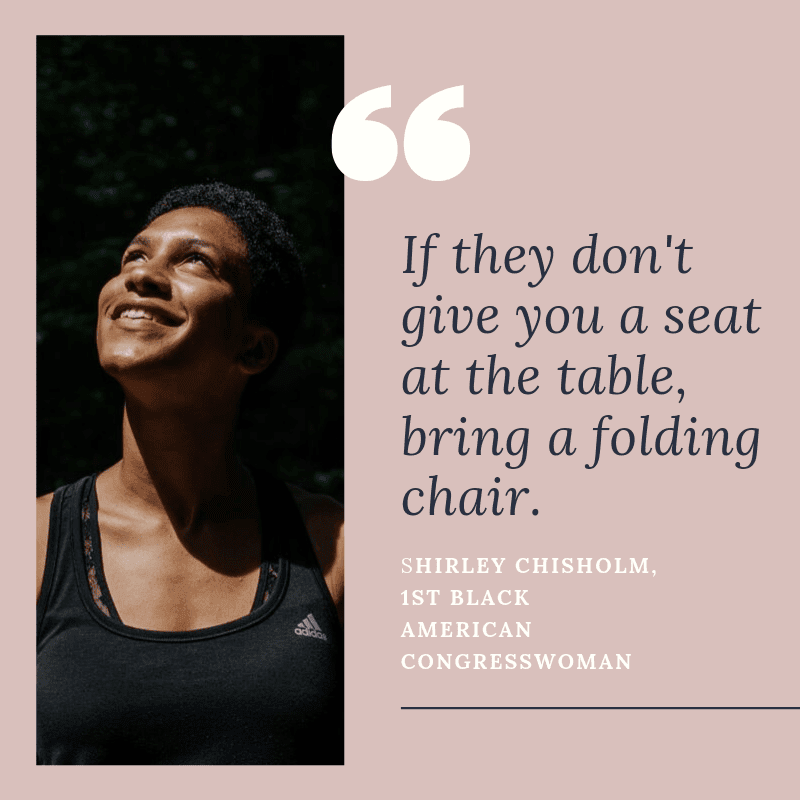 "Don't be afraid to speak up for yourself. Keep fighting for your dreams!" – Gabby Douglas
"The power you have is to be the best version of yourself you can be, so you can create a better world." – Ashley Rickard
"No one can make you feel inferior without your consent." – Eleanor Roosevelt
"It's possible to climb to the top without stomping on other people." – Taylor Swift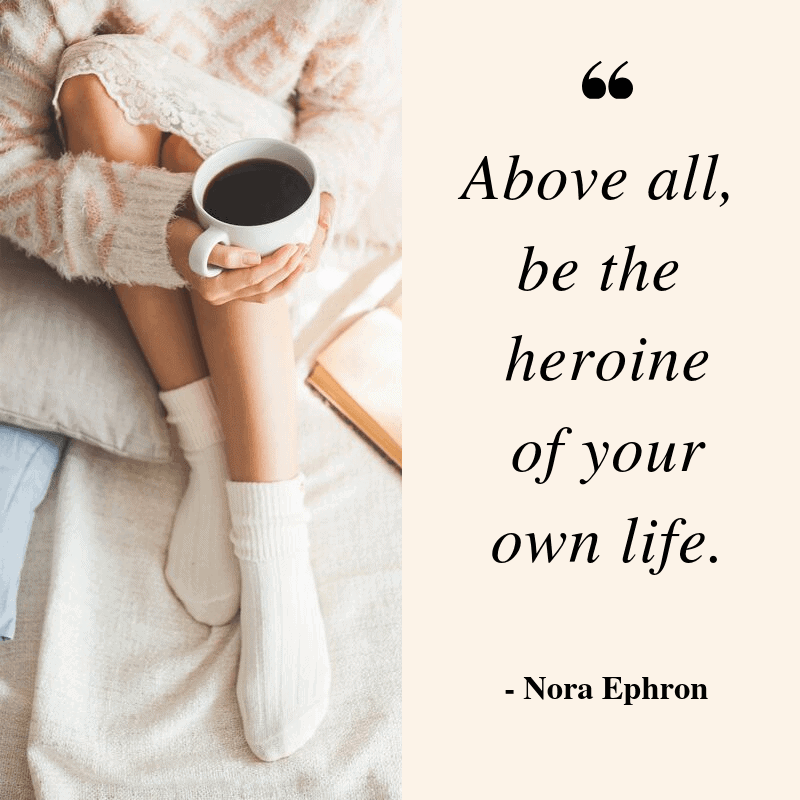 "Power is not given to you. You have to take it." – Beyonce
"I did everything he did backwards and in high heels." – Ginger Rogers
"You have what it takes to be a victorious, fearless, independent woman." – Tyra Banks
"You can't be afraid of what people are going to say, because you're never going to make everyone happy." – Selena Gomez
"You need to find the power within to make things happen for yourself. When you realize this, you are unstoppable." – Christina Aguilera
"Power to me is having the ability to make a change in a positive way." – Victoria Justice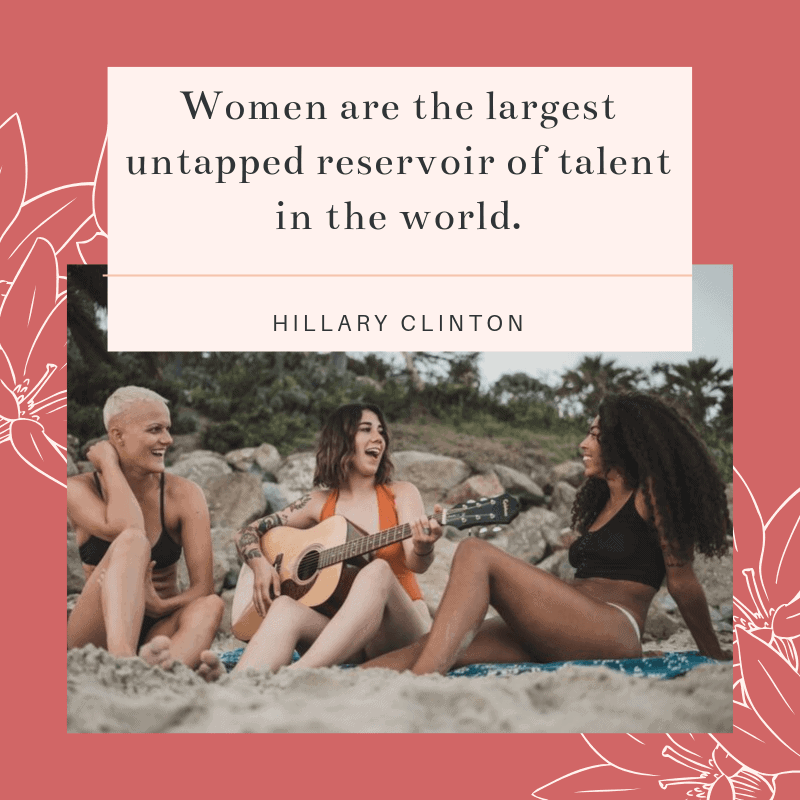 "If I help one person out with getting through the struggles that I've had, then I've done my job on this planet and this life. " – Demi Lovato
"I figure, if a girl wants to be a legend, she should go ahead and be one." – Calamity Jane
"I never dreamed about success. I worked for it." – Estee Lauder
"Surround yourself with people who are engaged, honest, and confident enough on their own quest to support you on yours. There is no time for losers." – Sophia Amoruso
"Courage doesn't always roar. Sometimes courage is the quiet voice at the end of the day saying, 'I will try again tomorrow.'" – Mary Anne Radmacher
"You can't deposit excuses." – Boss Babe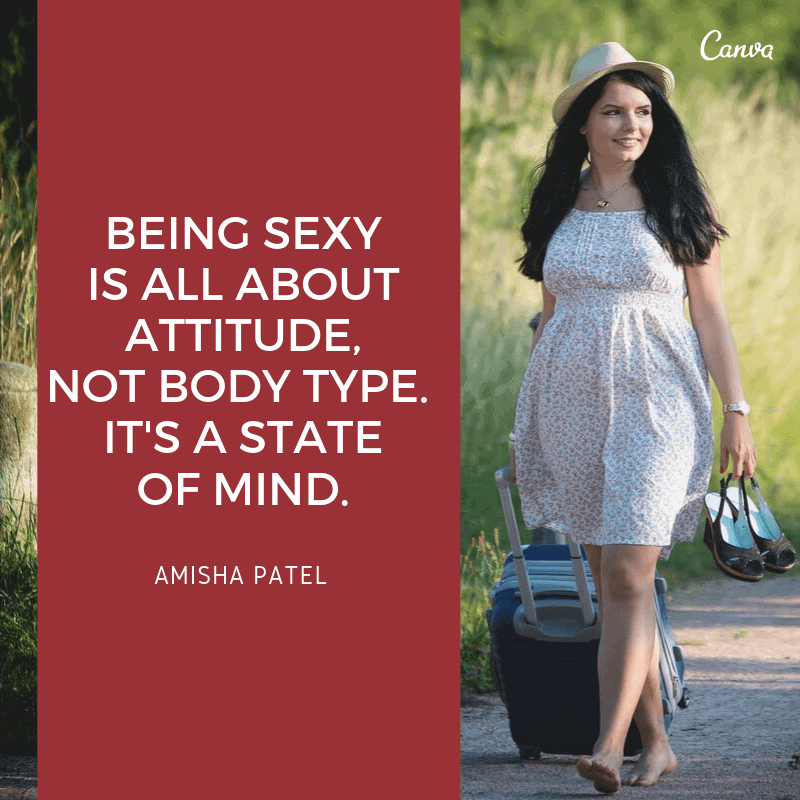 "I'm tough, ambitious, and I know exactly what I want. If that makes me a bitch – okay." – Madonna
"Be a first-rate version of yourself, not a second-rate version of someone else." – Judy Garland
"Naturally, every boyfriend comes with an ex-girlfriend, every business comes with competitors, but it is entirely up to you to decide how much time you spend thinking about them." – Sophia Amoruso
"Doubt is a killer. You just have to know who you are and what you stand for." – Jennifer Lopez
"One you figure out what respect tastes like, it tastes better than attention." – Pink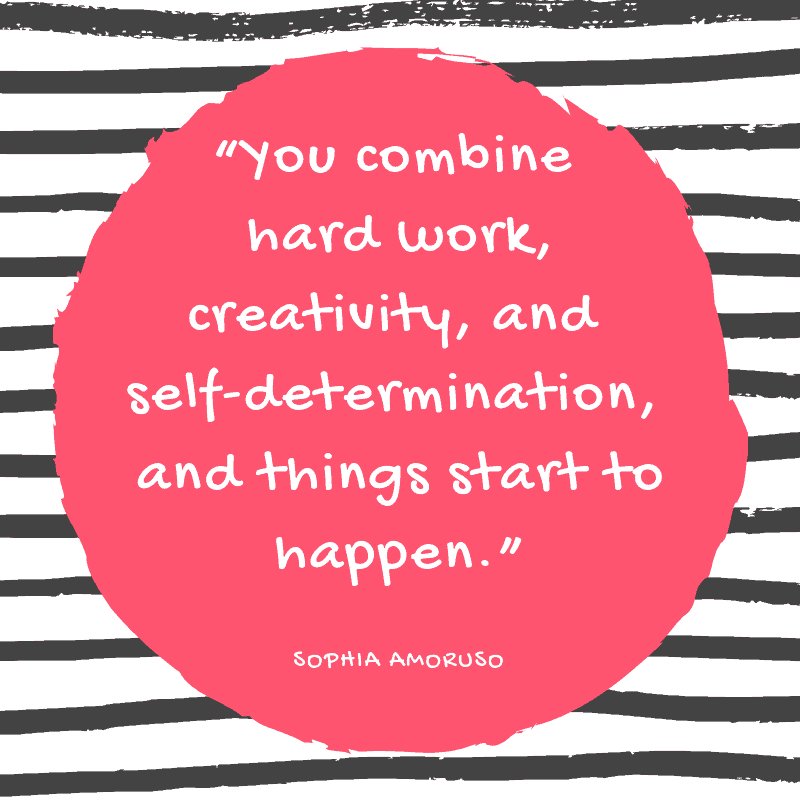 "A strong woman looks a challenge dead in the eye and gives it a wink." – Gina Carey
"Each time a woman stands up for herself, she stands up for all women." – Maya Angelou
"Some women choose to follow men, and some choose to follow their dreams. If you're wondering which way to go, remember that your career will never wake up and tell you that it doesn't love you anymore." – Lady Gaga
"I am a woman with thoughts and questions and shit to say. I say if I'm beautiful. I say if I'm strong. You will not determine my story – I will." – Amy Schumer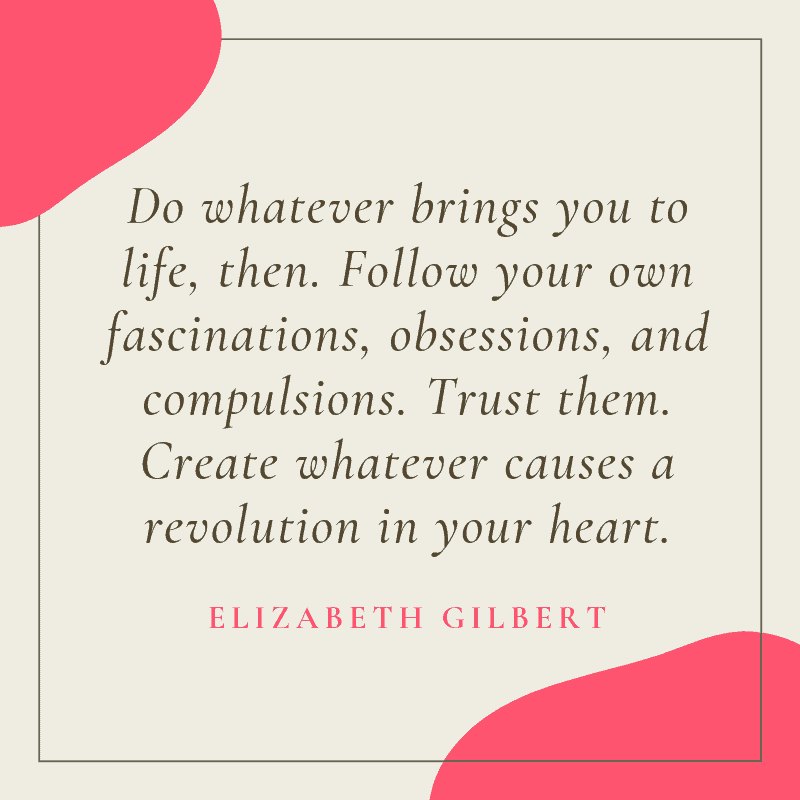 "Strong women don't play the victim. Don't make themselves look pitiful and don't point fingers. They stand and they deal." – Mandy Hale
"At 70-years-old, I could give my younger self one piece of advice, it would be to use the words "fuck off" much more frequently." – Helen Mirren
"Think like a queen. A queen is not afraid to fail. Failure is another stepping stone to greatness." – Oprah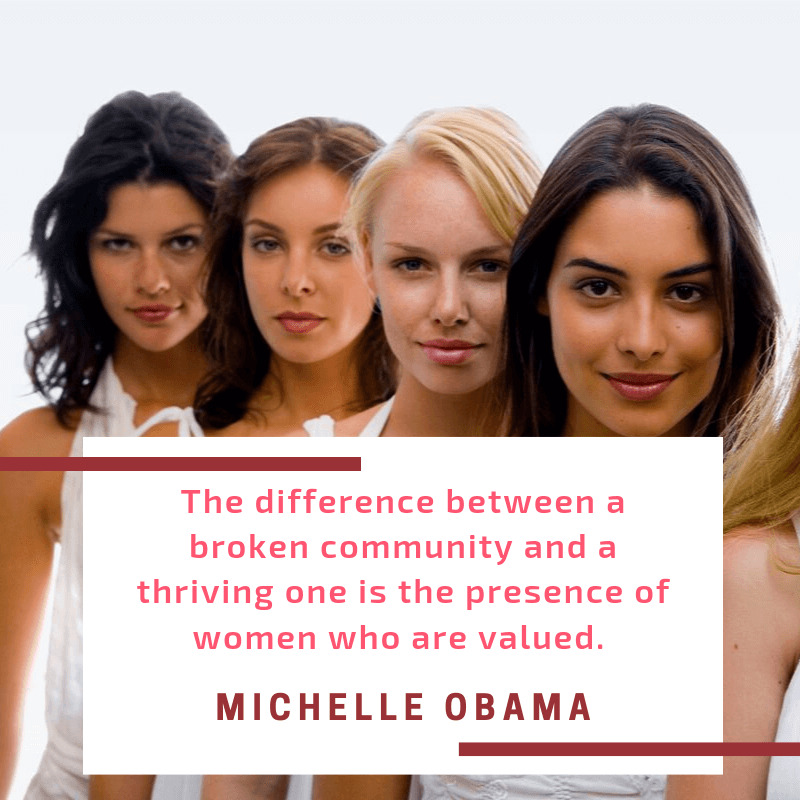 ****
Phew – there you have it – 47 quotes oozing with girl power, strength, encouragement, and inspiration.
I hope you'll save this list and come back to it whenever you need a pat on the back or a kick in the pants.
What do you think of posts like this? If you love quotes, too, you might also love these:
Have a fabulous day,
E