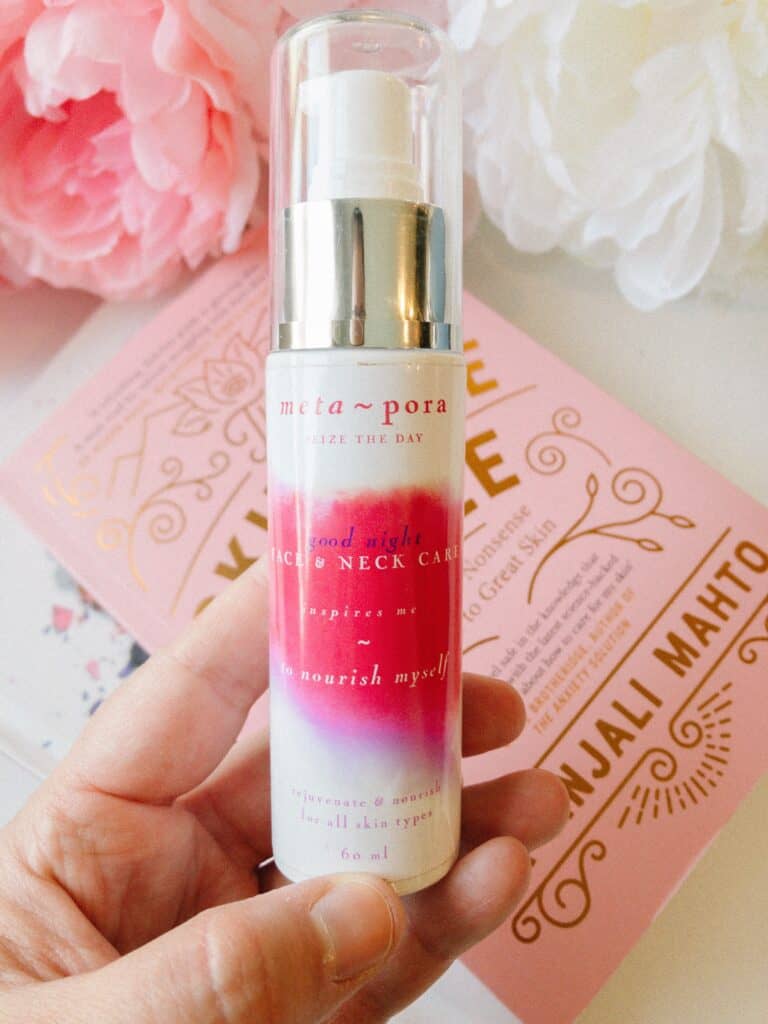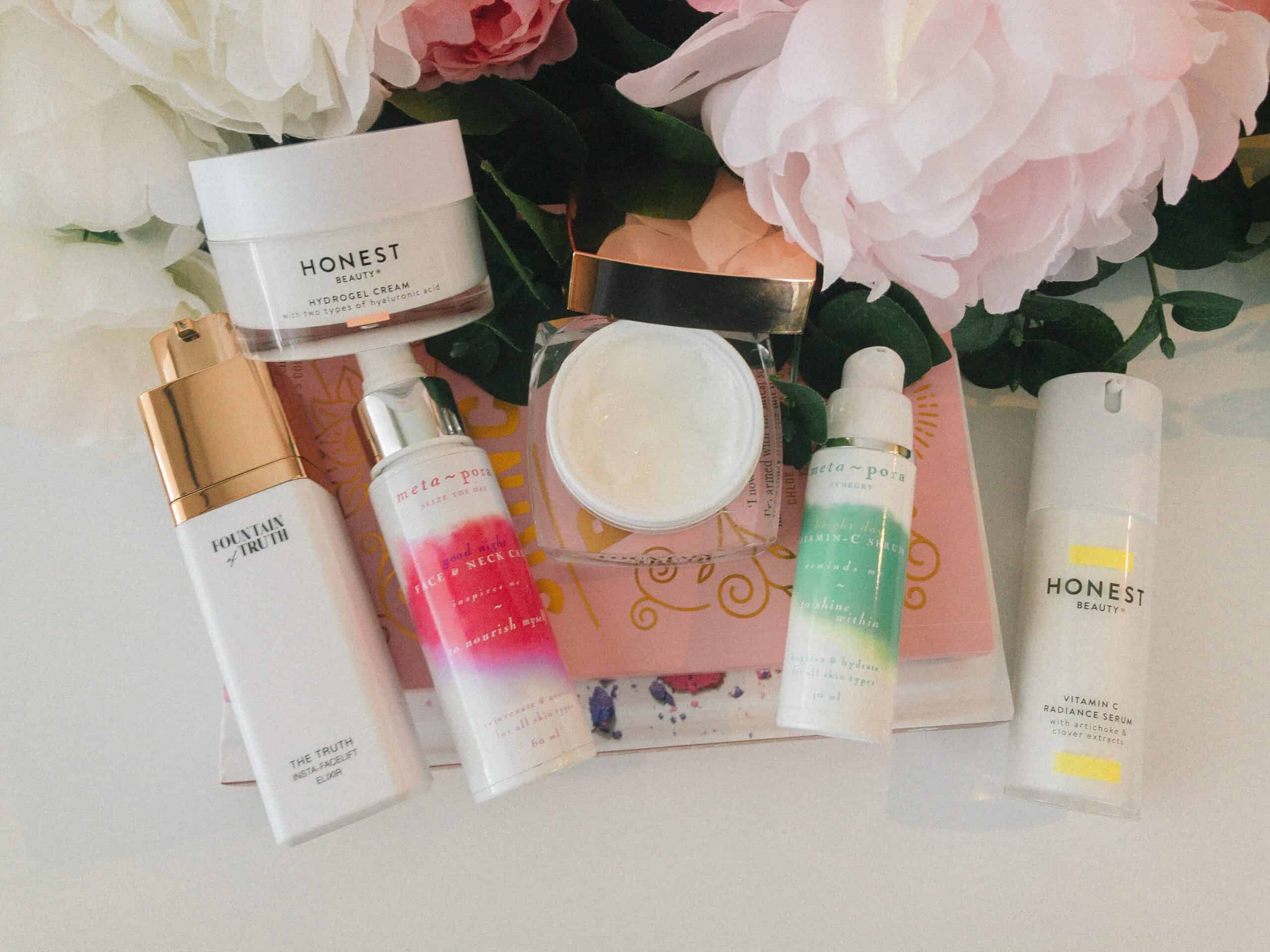 I am loving the surge in clean skincare that has come to the market in the last few years. You used to have to choose between clean and effective, because getting both was really a pipe dream.
But, thanks to skincare lines that have paved the way with high-performing active ingredients that are clean and free from the many chemicals added to skincare – we can now have our cake and eat it, too.
If you're curious what is actually in any of your products and what it means for your health, you'll love my post on how to search on the EWG or just go to the EWG Skin Deep site. But, fair warning, it might make you want to throw out everything in your cabinet.
My 3 New Favorite Clean Skincare Lines: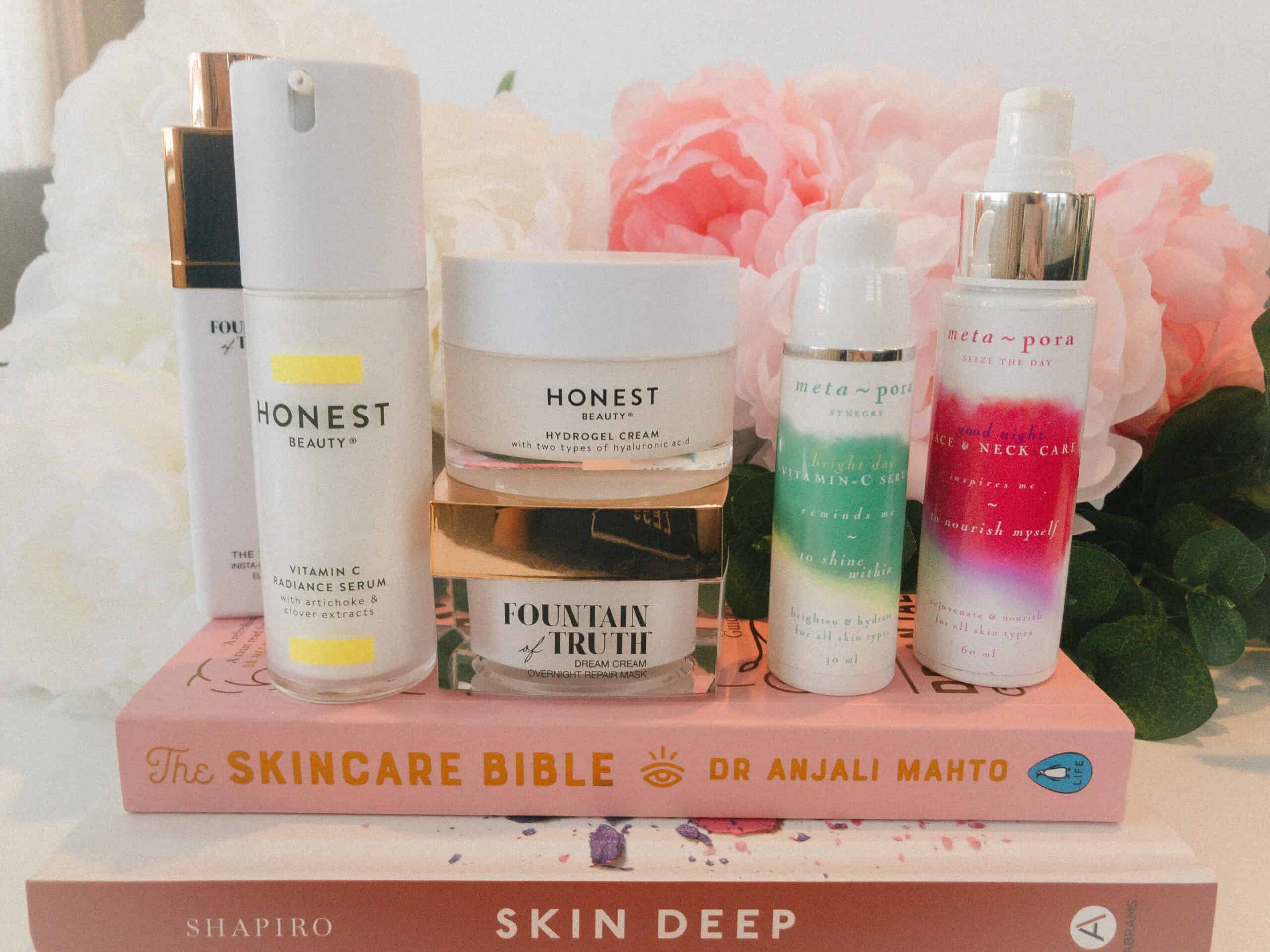 I have found some really incredible clean skincare lines lately that check all the boxes. High-performing clean ingredients? Check. Great for sensitive skin? Check. Affordable? Check.
So, without further ado – let's check out the first line on the list – hailing from beautiful Australia: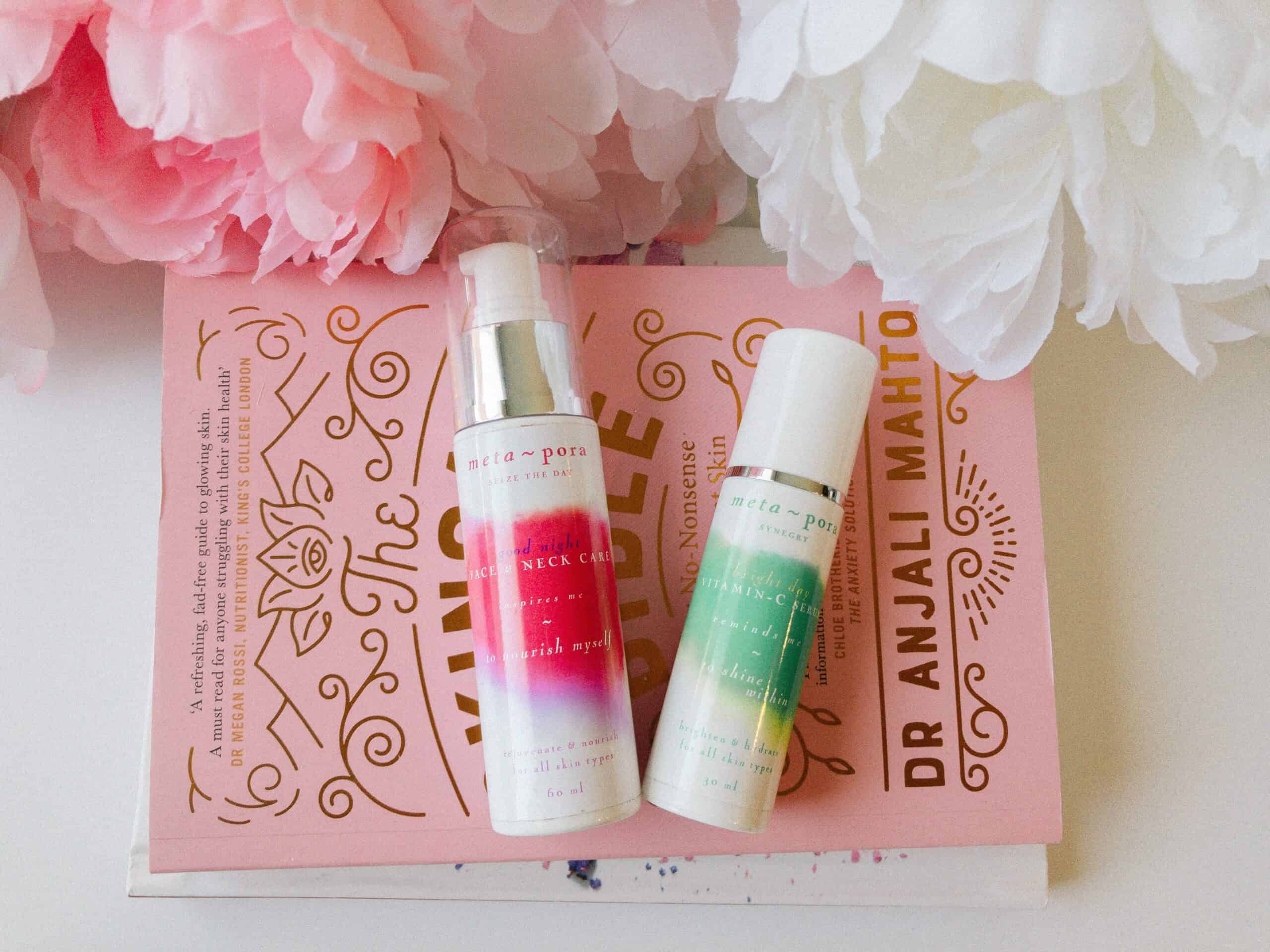 Metapora is made on the Gold Coast of Australia, with extremely high quality, clean ingredients in gorgeous, sustainable packaging. Their skincare is made in small batches with pure, Australian sourced ingredients, without the use of pretty much anything that is bad for you. And, since they ship worldwide, we can all enjoy it.
I had the chance to try their Vitamin C serum, which is so important – particularly if you're aging and starting to see skin discoloration, and their Good Night Face & Neck Care.
And, I'll be honest, now I want everything.
The Good Night Cream is my total fave. It feels so good and cooling on my skin and sinks right in without any stickiness or greasiness. Plus, since it's loaded with Kakadu Plum and Lilli Pilli to repair cells, antioxidants to fight free radical damage, and Shea Butter Oil for that super deep nourishing moisture we all crave – you know it's good stuff. In the morning, my face looks a little plumper, a little more hydrated and a little happier.
Can skin look happy? I think it can.
The Vitamin C serum is mega loaded with Vitamin C – so they're not kidding when they say it's the world's highest vitamin concentration.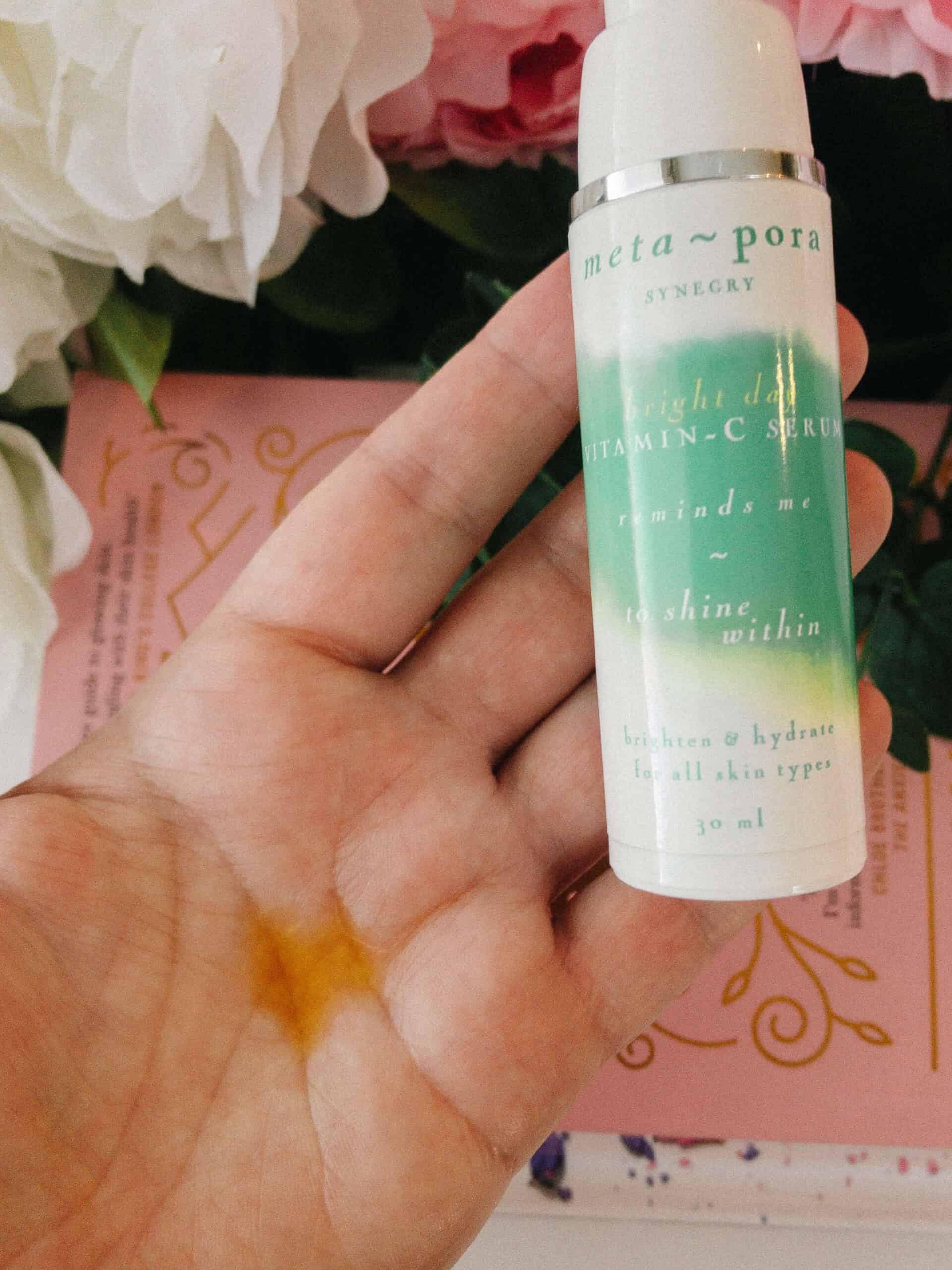 I've tried a number of Vitamin C serums and you can really tell the difference in this one. Plus, the formula is more of a watery liquid, as opposed to other Vitamin C products I've used that are thicker. That makes this serum super easy to layer under other skincare without any issues. This is a serious serum for people who really want results.
When I use these two products together and wake up glowing, I imagine that this is what I would look like if I were able to actually vacation on the gorgeous Gold Coast of Australia. Until then, these products will have to suffice.
Take their Clean Quiz to find out how clean your current moisturizer actually is.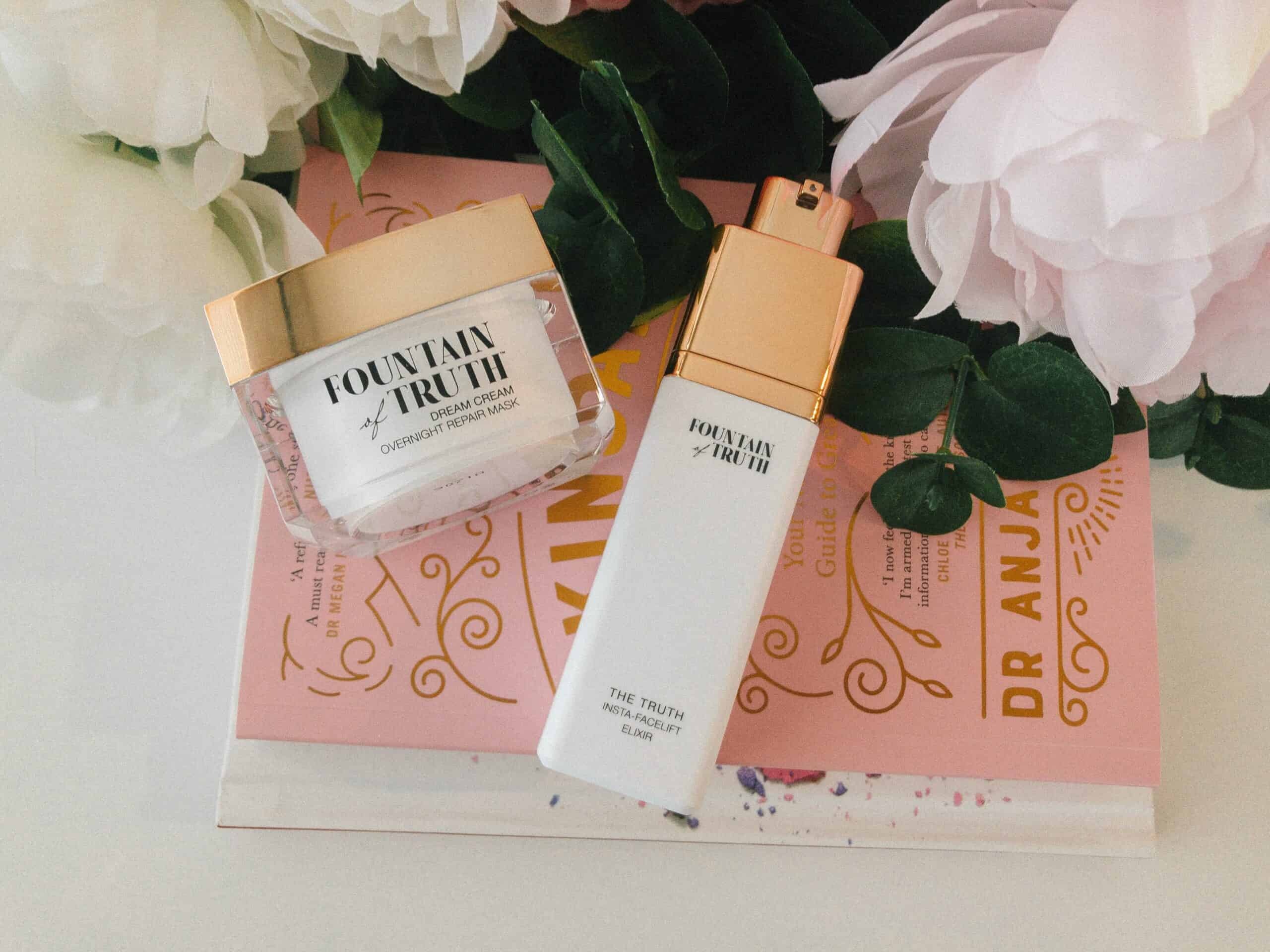 I first learned about this line a year ago or so when I went to the Create + Cultivate conference where I was able to sit in a small group and listen to Giuliana Rancic talk about why she created this line. Inspired by what she learned during her breast cancer journey, she sought to create a line that was free of the many unregulated, toxic chemicals allowed in skincare products, but still incredibly effective, affordable and beautifully packaged.
I left that day with two products from the line and I have been using them sporadically ever since. Let me tell you something about these products: THEY. ARE. FABULOUS.
The Dream Cream Overnight Repair Mask is one of my favorite products and definitely my favorite overnight mask. It is thick and super concentrated, so even with regular use, I still have quite a bit left. And, all her products are fragrance free – which my fragrance allergies absolutely love.
This mask is loaded with a 5 botanical extract blend (bilberry, sugar cane, sugar maple, orange and lemon) which contains several naturally occurring alpha hydroxy acids to help wake up your skin and also includes: super bio-ferment complex, green coffee, sodium hyaluronate, and shea butter.
Bottom line: it works.
I also have The Truth Insta-Facelift Elixir. Anything promising me an insta-facelift goes high up on my list of must-try products. While I am pretty sure this doesn't actually compare to getting a facelift (I actually wrote an entire series following a woman's experience with a facelift. Start here.), I am thrilled to try a product that at least wants to try.
This one is really good, people. Also full of their botanical elixir and also uses powerhouses like black cumin seed oil and flower extracts.
I really love these Fountain of Truth products and can't wait to try more.
3. Honest Skincare: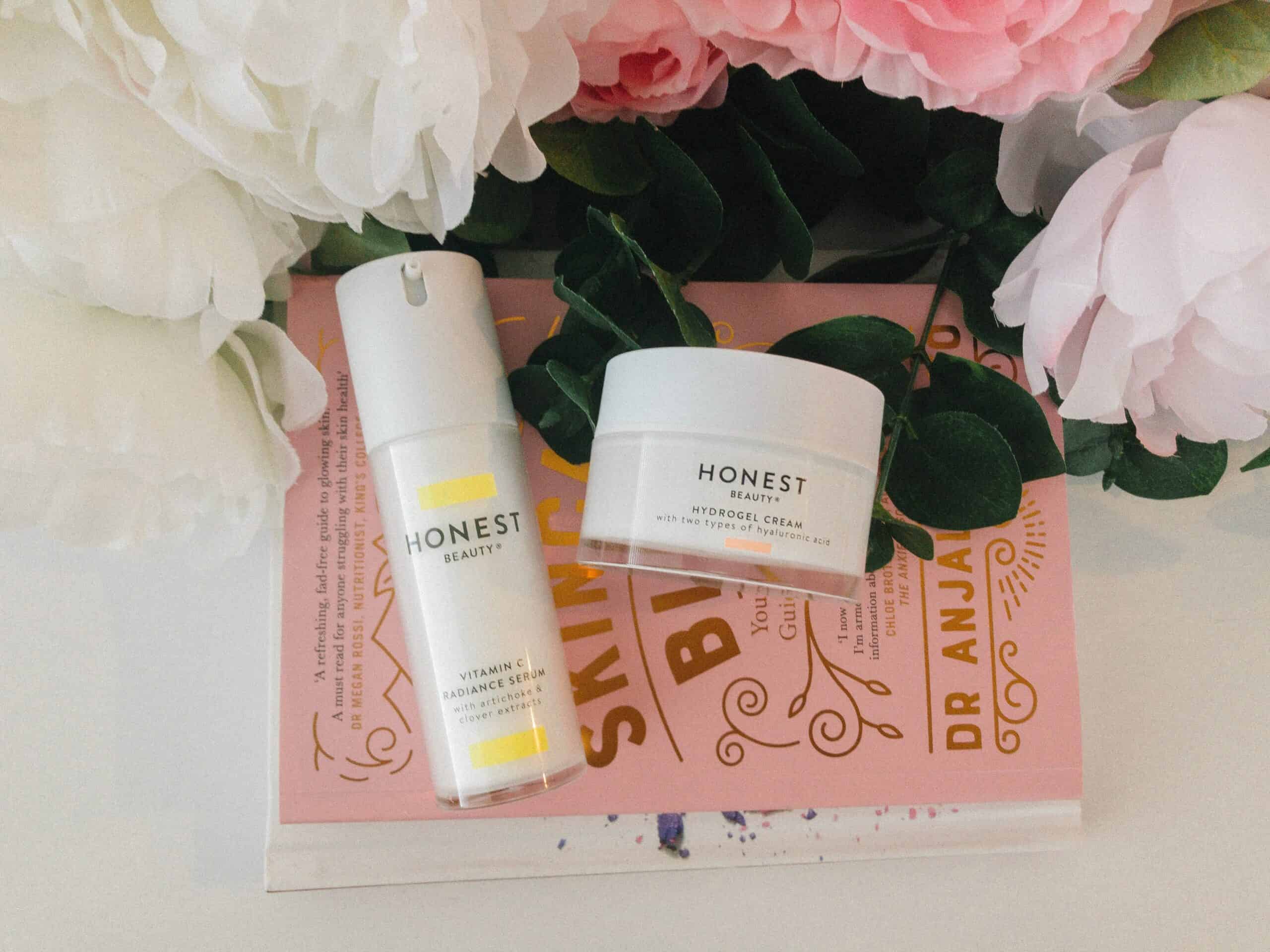 If you've been around the blog for awhile, you know I love Honest products. They really offer a great, clean alternative to products for a reasonable price. These two Honest skincare products are a great example of that and are the most affordable on this list.
While I really like both of these products, I don't see as significant a change as I do with Metapora and Fountain of Truth, but they are excellent products to use in between more serious products – or perfect for younger skin. I don't tend to use the same products day in and day out, but I always seem to rotate my Honest skincare in to the schedule – because I just like them and they are super gentle on my skin.
Today, I am sharing two new products I haven't mentioned on the blog before – the Vitamin C Radiance Serum and the award-winning Hydrogel Moisturizer.
The Vitamin C Radiance Serum is a thicker formula than the Metapora. I tried to get a good side-by-side picture for you to see the difference and this is the best I could get: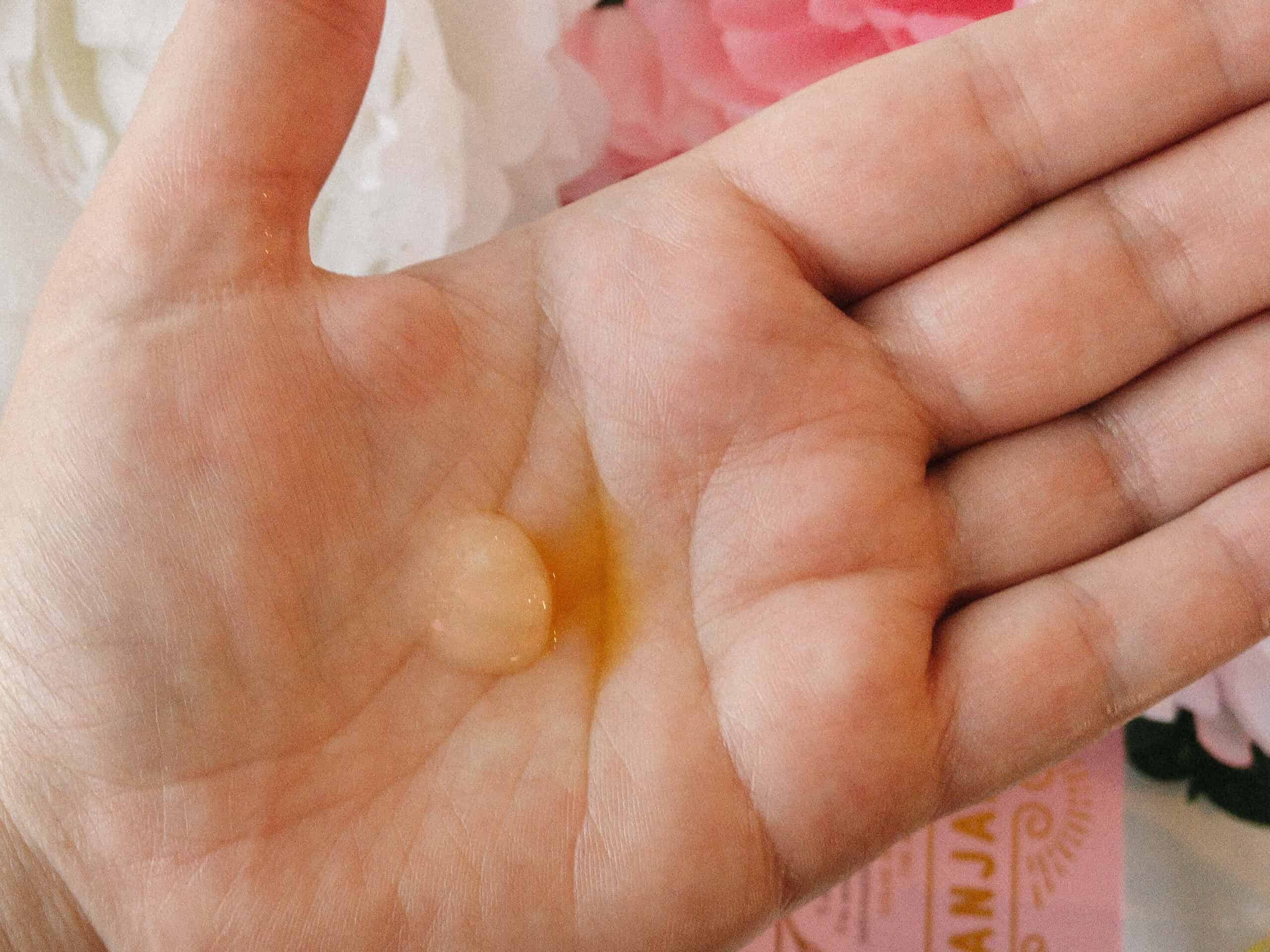 You can see the Honest has a thicker consistency with a bit of a shimmer – which is where the "radiance" part comes from. It's very smooth, gentle, and feels good on the skin. You get a lot of product for the price, without a lot of the more toxic chemicals found in skincare. Their site says they use artichoke and clover extracts for evening skin tone. When I consistently use this every day, I do see more even skin tone.
The Hydrogel Moisturizer is a really unique product. With two types of hyaluronic acid and squalane oil, which will give you an immediate plumper, more moisturized, appearance, this definitely delivers on the moisture part. The formula starts out as a cream, but very quickly changes to almost a cooling water/serum consistency. It's hard to describe and surprising at first. This product gives you similar results as the Neutrogena Hydroboost with a cleaner ingredient list.
I even had my husband try this – who is very skincare adverse – and he called it, "Refreshing." I call that a win.
*****
What do you think of these skincare lines? Have you tried any of them? Any products stand out to you?
I'd love to hear what you think. Tell us in the comments below!
Here's some more clean beauty posts you might love:
Have a fabulous day,
E