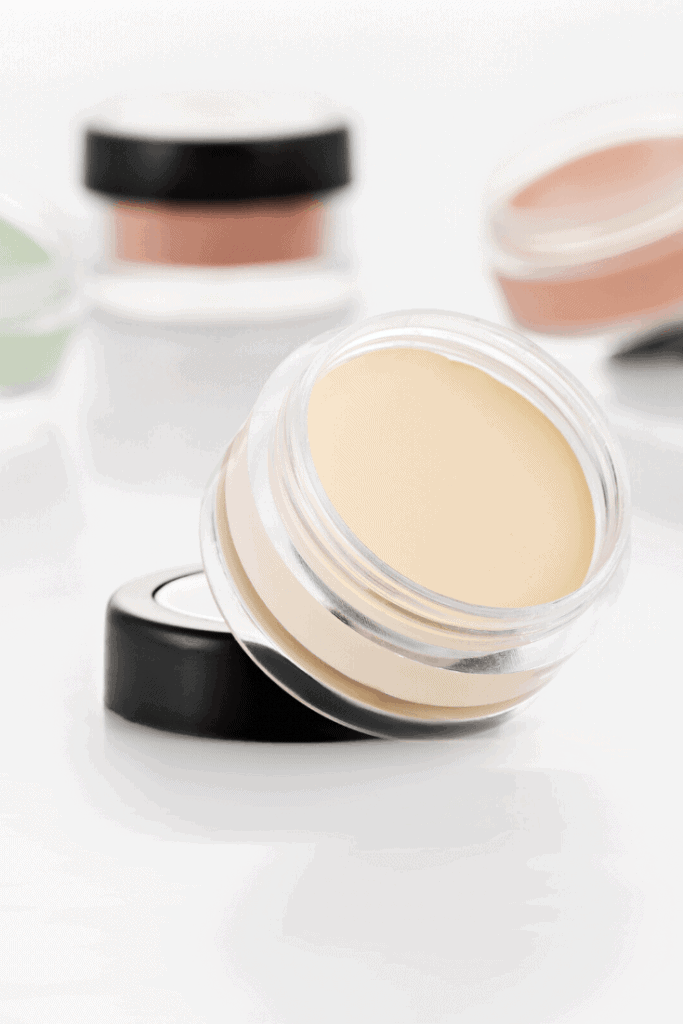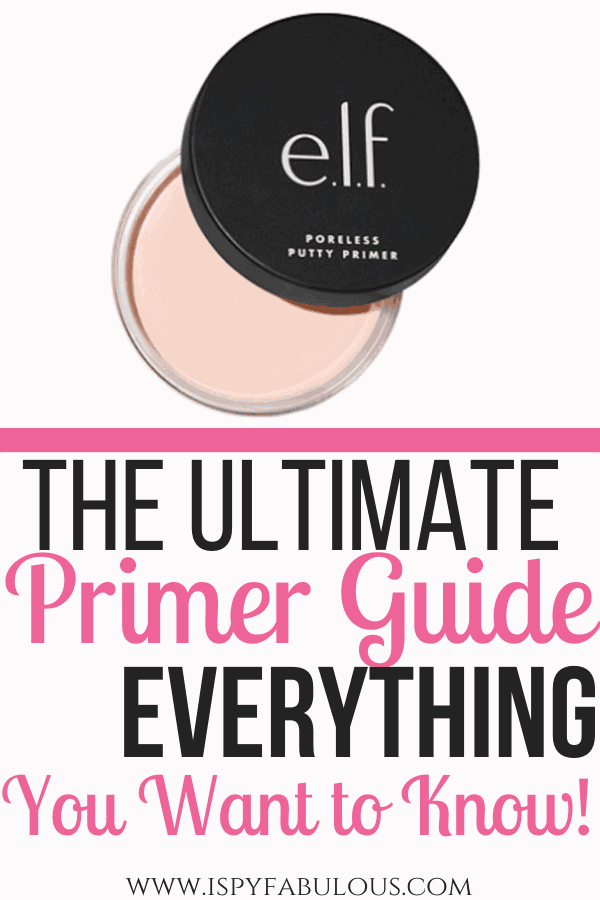 Today we are talking about an item in my makeup bag that I have recently become very attached to and that item is face primer.
In my younger years, I didn't quite understand the mass appeal to using primer every day under makeup – or even how some people only wear primer on light makeup days.
Ahh, my youthful naivete.
Now, as I get older, I realize the amazing difference and value that face primer can provide, so I thought I'd sing the praises of primer to you here today.
Why You Should Be Using a Primer:
Primers offer so many benefits – and with primers in every price point, there's a primer for you, too.
Primarily, primers act as sealants that protect skin, hair, whatever, from what comes next, whether that is more products, the elements, heat styling, etc.
Also, primers help your makeup adhere to your skin for longer, while looking fresher, which saves you time and product from touch-ups.
And, because primer fills in pores and fine lines, you need a lot less product to get that perfect glassy veil we are all after.
So, basically, you get better looking, longer lasting makeup application with less effort and less product.
It's a good deal.
So, let's discuss all the types of primer you can have in your life:
The Types of Primer:
Eyeshadow Primer: This kind of primer goes on the eyelids only and you layer eyeshadow/eyeliner on top of it. I've actually used eyeshadow primer for over ten years now, because of the great benefits. But, I never got hooked on it for the rest of my face until recently.
Face Primer: Face primer goes all over your face and neck as the layer directly under your foundation/concealer/powder. Or, some primers are so good, you may not even feel the need for makeup on light makeup days. There are several types of face primers we will get into later.
Eyelash Primer: Special primers designed to go on your eyelashes before you apply mascara. I actually wrote about them in this post on how to get the longest eyelashes of your life. I use these for special occasions, but find the weight of them can be annoying to my sensitive eyes for every day use.
Hair Primer: These products act as a sealant and protect hair from other layers of products and heat styling.
So, basically, there's a primer for everything.
But, face primers break up into even more categories.
The Types of Face Primers:
If you're going to voyeur into the face primer category, you'll want to have an idea what type of results you are looking for.
Mattifying Primer: This type of primer seals the skin and dries matte, making it a great choice if it's your last stop or if you want to layer foundation on top and not look greasy. Also great for oily skin. It'll keep your oil from breaking through into your foundation and wreaking havoc. You can actually use a primer as a base layer for a drugstore foundation and get same or similar results as just a higher-end foundation. These primers are usually silicone based.
Color Neutralizing Primer: If you are looking to neutralize discoloration in the skin, such as acne scars, melasma, veins, or discoloration that makes it difficult to find a foundation match – then a color neutralizing primer can be the answer to your prayers.
Tinted Primer: Yes, if you want to use just a primer, a tinted primer could be the solution. This will be a super light coverage, with great pore and line minimization. There will be a limited range of colors, as is the case with all tinted moisturizers, making this a great choice for light makeup wearers and not a great choice for those who like a full coverage, perfectly matched foundation.
Silicone Free Primer: Hate silicone? Don't want it anywhere near your face? No worries. Silicone free primers are still amazing. These are great choices for dry skin that are sensitive to silicones and other ingredients. You'll still get flawless skin.
Find a primer you need in your life ASAP?
Good – let's talk about how to use it.
How To Use Primer: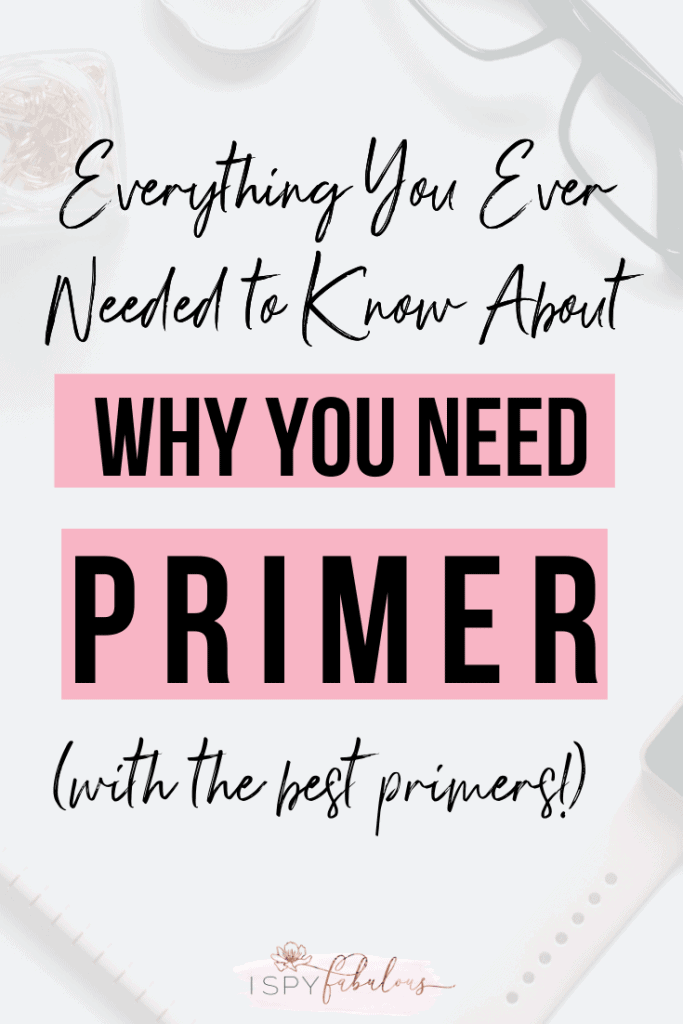 Primers couldn't be easier or quicker.
Basically, you want to apply primer evenly and then give it a minute or two to set before you add more product. So, I'll apply my eyeshadow and face primer, let them set while getting the other products out that I am going to use, and then proceed with my makeup.
You really don't need much. A little goes a long way with primers, even the drugstore ones.
Plus, they'll mean you use less of your other products, too, so get ready to see those products last longer than ever.
For eyeshadow primers, just a small dot of primer per lid, rub it around smoothly, and then wait a minute or two before applying anything else.
For face primer, a small pea-size amount of product should cover your whole face with a nice even veil. Then, wait a minute or two before adding anything else.
Hair primers should be sprayed on and given a minute or so to set before you add more products or heat style.
Troubleshooting Primer Issues:
If the primer is pilling, you've used too much.
If its irritating your skin, it's not the right primer for you.
If it's breaking you out, try a silicone-free one.
The Primers I Love:
Now it's time to buy some primers! Here are my favorites.
And, until this year, I never used face primer regularly because even though I loved the look, they always broke me out.
I realized – I have just been using the wrong primer.
So, all of these suggestions are made from a person with very sensitive skin, prone to breakouts, and eyes that are ultra-super-sensitive.
Eyeshadow Primers:

Here's the TooFaced Shadow Insurance Anti-Crease Eyeshadow Primer I have used for literally years.
I go through about 1 to 2 tubes a year. Seriously, a year, and that's with using it multiple times a week to every day.
So, considering the lifespan of the product, I don't mind the price.
I feel that this primer absolutely extends the life of my eyeshadow, allows me to use less product, keeps it from falling into and irritating my eyes and keeps it from creasing.
Because creased eyeshadow is just kind of sweaty and gross looking – am I right?
Plus, as you get older, eyeshadow and eyeliner don't stay exactly where you put them in the first place. I feel that for women of a certain age, eyelid primer is just a necessity to keep eye makeup in place.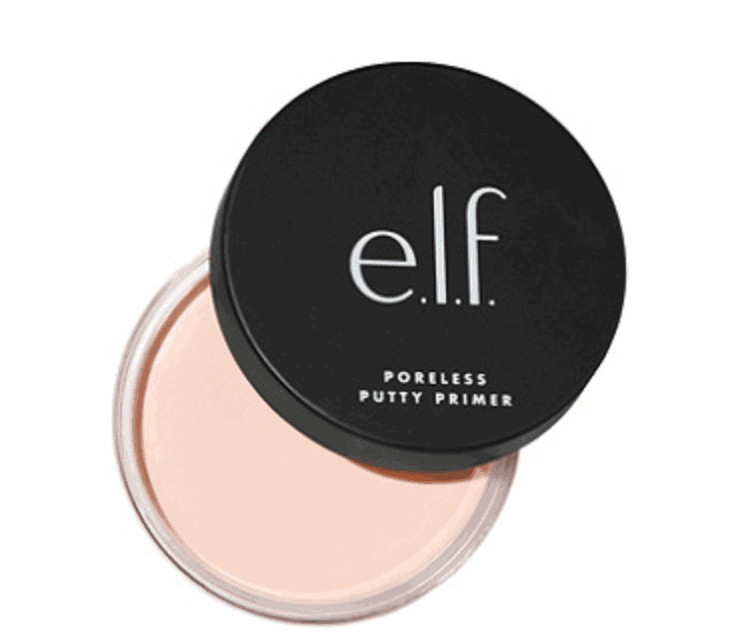 I have recently started using this poreless putty primer by E.L.F. I love that E.L.F. is super affordable, cruelty-free, and free from a lot of the worst offending garbage – and it works great!
This one I apply with a beauty blender dupe sponge. It feels a little cool and refreshing when you apply, dries super smooth, and wears beautifully under my makeup.
The color works universally for all skin tones and the cake design makes it really hard to overuse the primer like you can when squeezing it out of a tube.
At $8 for the whole thing, it's an awesome value.
I am really super impressed with it.
I would suggest buying it from Ulta or look for it at Target as I found the price jacked up on Amazon.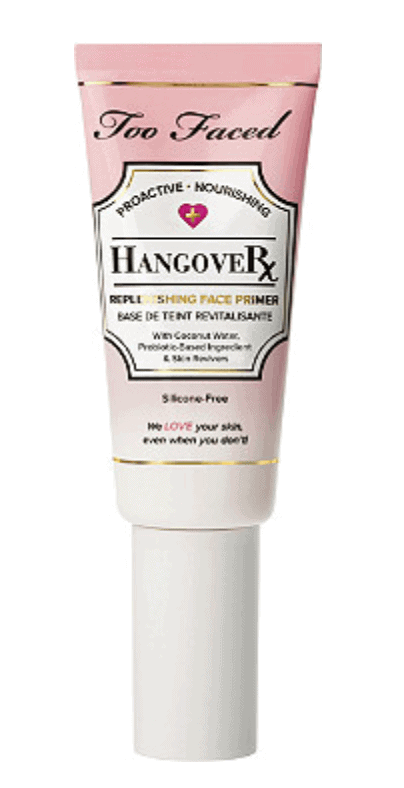 The other face primer that I have and absolutely adore is TooFaced Hangover.
No surprise, I guess, since I can't live without their eyeshadow primer.
It's really just so good. Called the "energy drink for skin" – it is so refreshing and soothing. Packed full of "coconut water, probiotics and skin revivers that work together to boost skin's radiance, promote elasticity and help hydrate while locking down makeup for fresher, longer and more flawless wear" (source).
Bottom line: I love how it feels on my face and how it makes my very affordable, Burt's Bees BB cream look expensive.
Plus, it doesn't break me out or irritate my skin – which is a big win.
Be careful when dispensing, as it is very easy to squeeze out too much. You really need very little for your entire face.
Eyelash Primer:
When using eyelash primer, I really like this dual-ended primer and mascara by Honest Beauty, because it has a lot less harmful chemicals and works really nicely.
Of course, the absolute gold standard for eyelash primers is going to be this one by Urban Decay.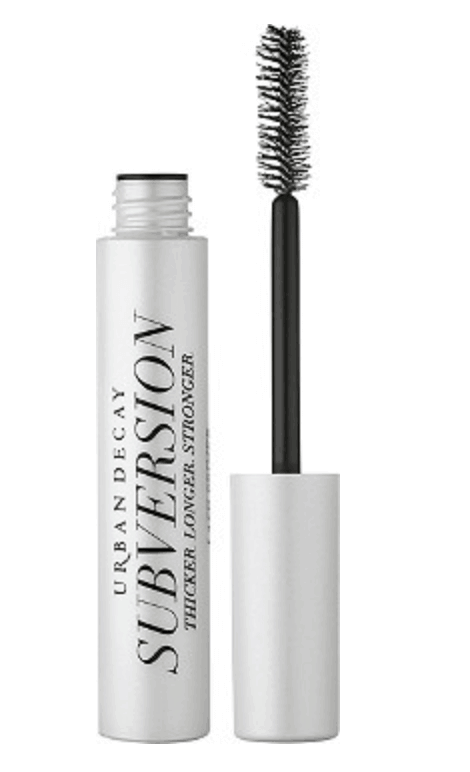 Hundreds of amazing reviews and a higher price tag = majorly lengthened and thickened lashes with a swipe of this bad boy.
Need More Primers?
Here's a great article on 16 more face primers for every type of skin and need that you might love.
****
Primers are such an easy way to get a beautiful, even makeup application, with less product and less touch-ups.
Have you tried a primer? Tell us about your favorite in the comments below.
Have a fabulous day,
E