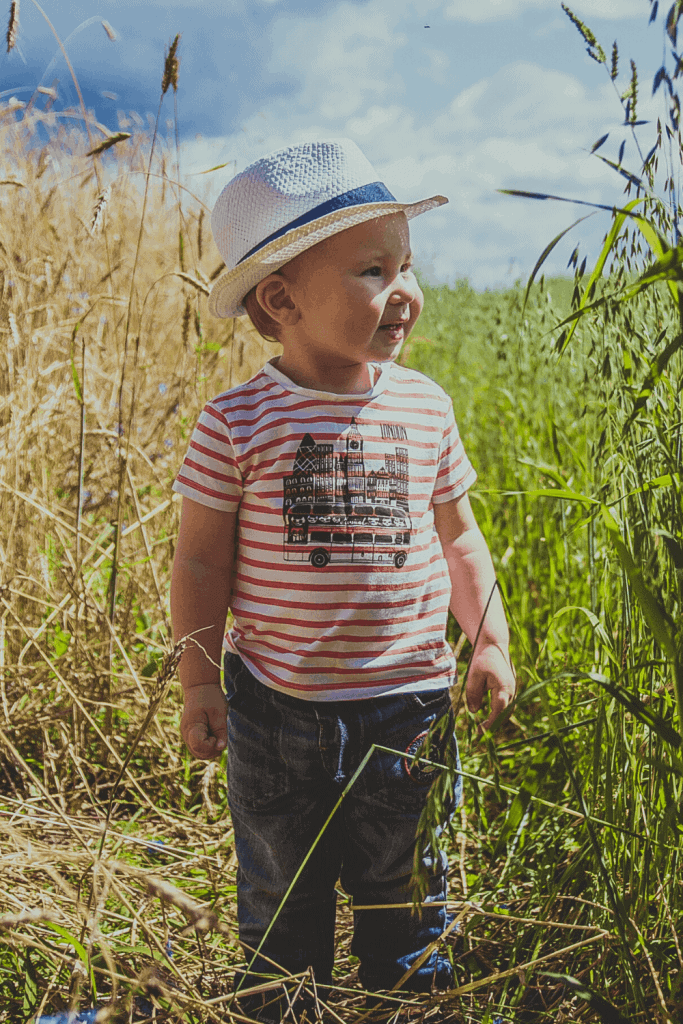 Nature names aren't just for girls. While most botanical names for girls are floral, for boys we see a lot of nature inspired names that are strong and unique, such as Birch, Forrest and River.
And bonus: while these nature names for boys are not so common that your kid will have to go by Bear C. at school, they are familiar enough to be something most people can still easily pronounce and spell.
If being out in the wild is your jam, you might really connect with these earthy, botanical names for boys.
Let's take a look at the absolute best nature boy names!
The Best Nature Names for Boys: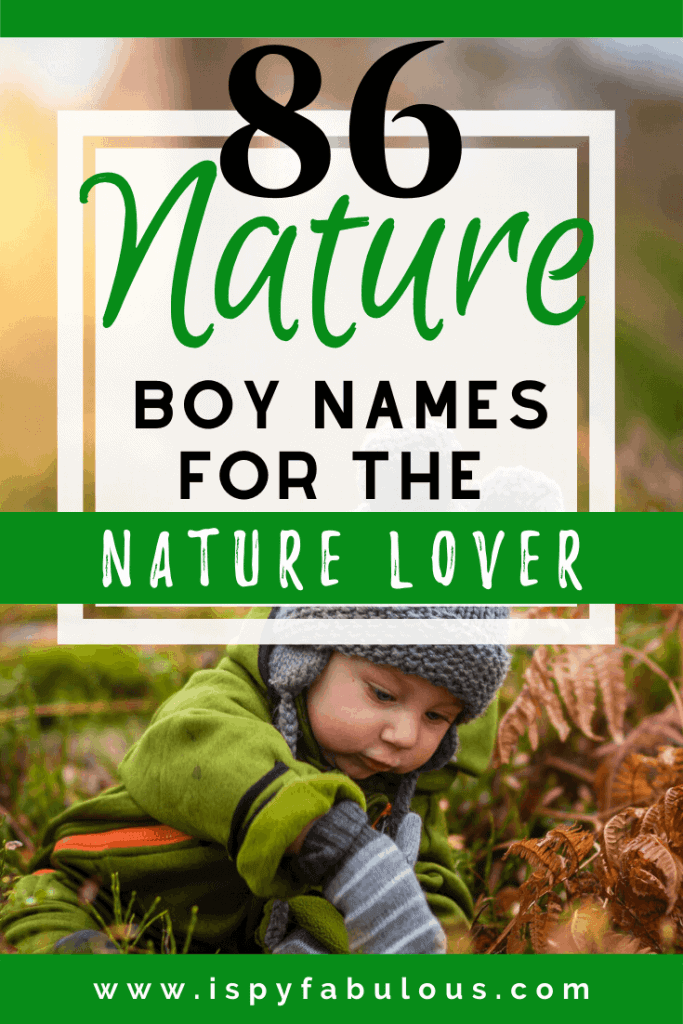 Addax
Alder
Amir
Arbor
Ash
Aspen
Balsam
Basil
Bay
Bear
Birch
Branch
Calix
Canyon
Caspian
Castor
Cedar
Clay
Cliff
Cloud
Clove
Cove
Dune
Elm
Everest
Falcon
Field
Fir
Fisher
Flint
Forrest
Fox
Glenn
Granite
Grove
Hawk
Juniper
Kaede
Kai
Kamal
Koa
Lark
Lake
Leif
Land
Leo
Linden
Lotus
Lynx
Malik
Maple
Marsh
Meadow
Moss
North
Oak
Ocean
Oliver
Onyx
Orion
Parker
Phoenix
Quartz
Quill
Raine
Reed
Reef
Ridge
River
Roan
Rock
Sage
Salix
Sequoia
Shore
Slate
Stone
Sunny
Vale
Vine
West
Winter
Wolf
Woods
Wren
Zeren
****
What do you think of these nature boy names? Would you choose something like Vine, Reef or Dune?
When I think of outdoorsy, my first thought is Bear Grylls and how perfect his name is for him. Children really do take on the personalities of their names!
If you're looking for more baby name inspo – you might love my new ebook! I wrote it after writing dozens of baby name posts. Grab it on Amazon or click below – for less than the price of two coffees!

Or, here's some more free blog posts to check out!
Keep track of your favorites with the free baby name list printable.
Have a fabulous day,
E