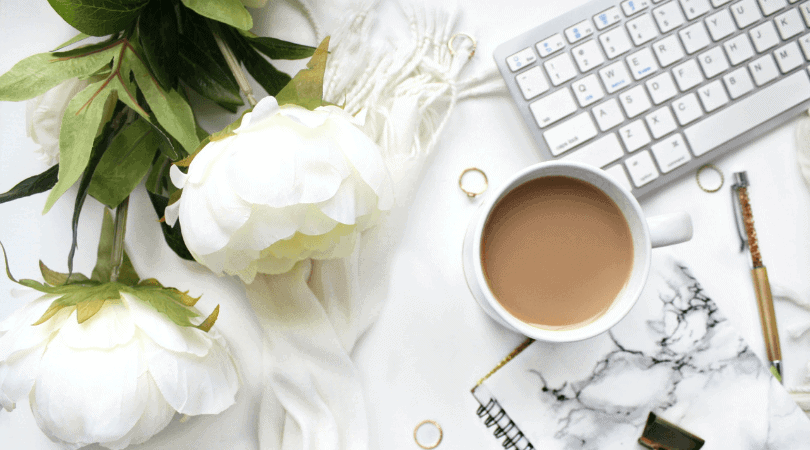 Whether you've been blogging or sharing on social media sites for awhile or you've just gotten started, there's one milestone that quickly becomes the goal for many content creators: getting accepted as an LTK Creator. Formerly known as RewardStyle and LikeToKnowIt, LTK has changed the game for content creators and bloggers by giving them an easy way to monetize products that they're sharing.
When I first started blogging, I didn't know anything about affiliate marketing and figured out really fast that I was spending a lot more money than I was making (not to mention the time it was taking and time = money, right?).
After awhile, I started using different affiliate platforms only to learn how time consuming that can be and also frustrating, since each affiliate network has a cash out threshold, so you could have little bits of money stuck in every single platform. This means you're actually making zero dollars, even though you see earnings stuck out there in cyber-space that you can't get.
This is why LTK is a game-changer. They have a massive collection of brands and retailers that you can access to create links, so you can meet those minimum thresholds and actually start making money for all that work. Plus, the links are super easy for your readers/followers to use, which makes their lives easier, too, and keeps everyone happy.
So, if you've been dreaming about joining LTK as a creator and just need some tips on how to get accepted, I'm going to share all the juice on my experience and tips for how to get in! As of August 2022, I have made over $15,000 through RewardStyle commissions.
What is LTK (RewardStyle & LikeToKnowIt):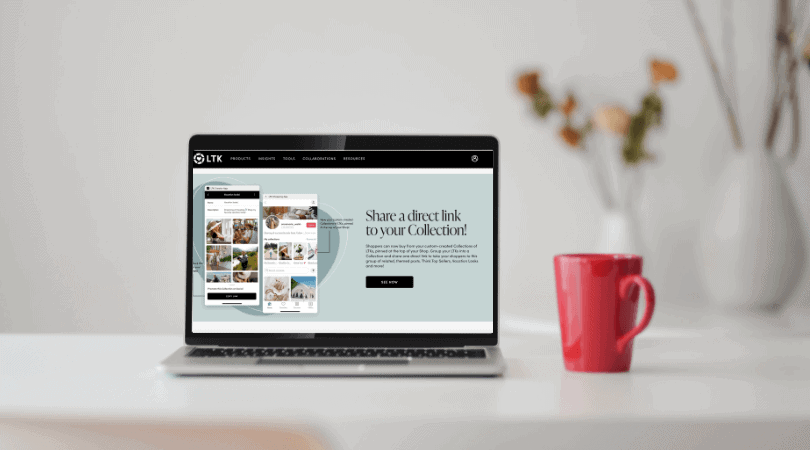 If you're new to affiliate marketing and content creation, LTK is a platform created by Amber Venz Box, that makes it easy to link to the products you're sharing and recommending. They have a lot of neat tools you can use to make this process seamless for you and for your audience.
LTK is most-known for the Instagram and social media tools, so you'll see a lot of content creators and influencers on Instagram referencing the LTK app and how you can shop their products there.
For example, you can see my LTK app profile here, where you can see all of my previous LTK linked posts in one place. Once you follow someone on LTK, you will see their future posts pop up in your feed, so you don't have to go looking for them. The LTK shopping app will also make suggestions of other social influencers you might like to follow, too, to find more of the same things that you like.
How does LTK (RewardStyle) work?
As an LTK Creator, you simply use the tools to create affiliate links to the products you used or recommend. I mainly use the links on my blog, so if I'm writing a post like this one here, each one of the product links are run through LTK first before I post them.
LTK has exclusive widgets, such as Link Ninja, Shop the Post, Lookbook and more, which simplify the process of creating links. Then, if someone clicks that link and then makes a purchase – any purchase – on that site, I may receive a small commission at no cost to the consumer.
The reason retailers are willing to do this is because not only does it drive more sales for them, but they get really great information on their target market. It's a win win for everybody, including your followers, because they are able to get free tips on great design or makeup or style and direct links to buy the product.
If you've ever seen someone wearing something you just loved only to spend hours googling it and not finding it, you can appreciate the ease of being able to just click on the link and buy the exact pieces.
LTK has also done a great job of creating an influencer community, too. The platform has a lot of resources, tips and inspiration to keep you growing and motivated. They even host events where they'll invite certain lifestyle influencers and content creators. For a job that can be very lonely at times, it's awesome to have a platform that builds strong relationships with both brands and content creators.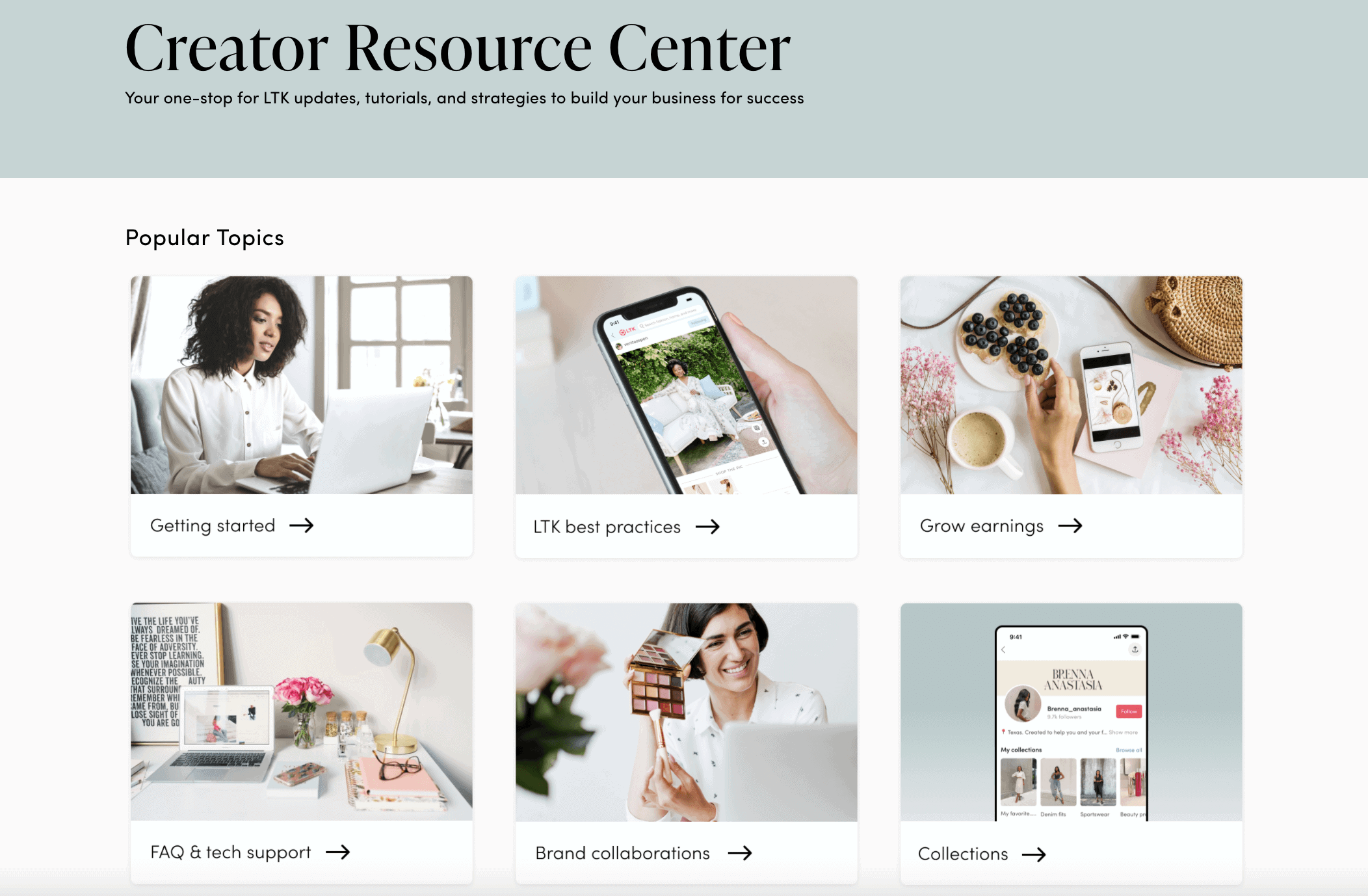 How to join LTK as a Creator:
If you've been seeing the LTK links and want to join as a Creator, you'll need to start by submitting an application. It can help to have an existing creator refer you as well, too, which I'll talk about more later.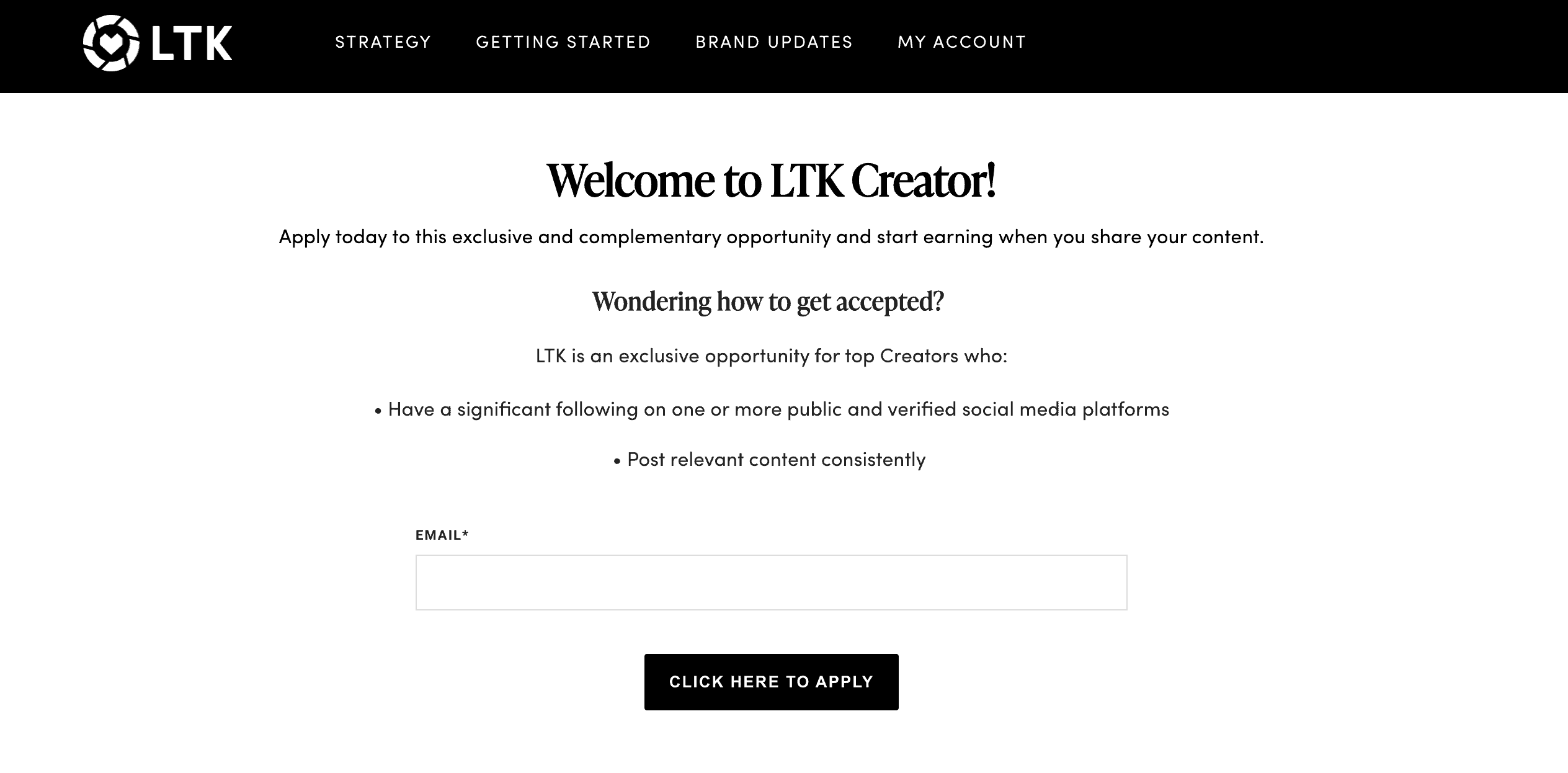 There are specific things that LTK is looking for, so not just any person with a blog or a social media account is going to get accepted.
In fact, I actually applied several times (I think three times) before I got accepted. Each time they said no, they gave me really good, actionable tips on what I needed to work on before I was accepted. I'll share more about that and my tips for you if you want to apply, too.
Once you've applied and gotten accepted, they'll send you the information to create an account and get set up. Then, they will be monitoring your account initially to ensure you're getting clicks, followers and driving sales.
It can be stressful at first to transition over and start using their links, but just keep focusing on creating great content and sharing it regularly.
Tips for getting accepted to LTK (RewardStyle):
Having been rejected and then accepted, I definitely learned a thing or two about what they are looking for.
1. Have an engaged following:
Before you apply, make sure you have an engaged following on at least one or two platforms. If you have a really solid Instagram following, this can be enough, but I know for me, I had a strong readership on my blog and also a very strong following on my Pinterest when I get accepted.
My Pinterest alone was reaching over 10 million a month at the time and driving considerable traffic to my blog (read more about that here). Pinterest has made some big changes in the last year that have really impacted a lot of content creators, but it's still a good option for sharing your content.
My Instagram was not huge at the time, with only around 2500 followers, but the blog and Pinterest traffic were enough to get me in.
So, consider your following and be sure to share where you are seeing the most engagement and would use the links.
I will say that LTK does prefer a strong Instagram following and if you have that, the process of applying and getting accepted will be much easier for you.
2. Show your unique perspective:
LTK is not about just sharing random affiliate links and making money. LTK is about partnering with creators who have a unique perspective and are sharing things they really use and love.
If you have curated content and you're consistently sharing that with your audience, LTK will see that and want to be part of it.
Sometimes, this is called having a "niche". For example, a lot of my LTK posts are on home decor deals. I happen to stumble on a lot of dupes, like this post here, and these are all brands that LTK works with, too. So, home decor would be one of my niches.
And, over time, your niche may grow and change based on your own lifestyle or because you are seeing your audience really wanting more of a certain type of post from you. So, don't feel like if you get accepted for your home decor posts, you can't ever share anything else.
LTK works with content creators from all types of backgrounds. Here's just a short list of the categories their creators are in:
Food
Health/Wellness
Fashion
Technology
Luxury
Travel
Beauty
Home
Family
and more
So, LTK is going to want to work with you if they can see that you're doing something unique, sharing brands/retailers that they work with and your audience loves it.
3. Use original photography:
Learning to take great photos is hard work. I think this has been the steepest learning curve for me as a blogger. I do still use stock photography, but I've seen my blog and business grow leaps and bounds since putting in the time to learn how to take my own photos.
This also really helps with securing brand partnerships, too.
I still feel I have so much to learn with photography, but here are some tips if you're a beginner:
Find the light. Natural light always trumps artificial light, but if you're only able to take pics at night, grab some diffused lights on Amazon and snap away.
Consider your backgrounds. I use some affordable photo board backdrops and they've really helped me find my photo style.
Learn from others. I am always looking at other photos and thinking of ways to improve my own photography. Look at how brands present products or how influencers are staging their flat lays. This takes practice and work, but looks effortless when done right.
Use props. Pretty books, fake or fresh flowers, candles, anything that relates to the product you're photographing, and much more, can be used to create scenes that will show case the product in the best light.
Use free editing apps. I love the free Lightroom app for taking pics and editing.
LTK is definitely looking for original photography and images. So, if you get rejected, it might be because you're not using your own photography enough.
*Affiliate links are used in this post, which means at no cost to you – I may receive a commission if you purchase through my links. Thank you!
4. Be Consistent:
When I started applying, LTK was looking for 6 months or more of consistent posting. Now, their application page gives these criteria:
Clean editorial design
At least 4 months of consistent, quality, and original content
An engaged and growing audience
I had well over 4 months of content on my blog and Pinterest, but they wanted to see more consistency on my social media, so I started putting more effort into my Instagram and then I was accepted.
So, make sure you're posting consistently. A good goal is to post every day, but if that is too much, aim for a few times a week. Quality over quantity.
If your accounts are showing steady growth, you should be in a good position to apply. If you are rejected, really read their comments on why, focus on growing in those areas and try again.
5. Work with brands:
You don't need LTK to work with brands. Start building those relationships now. If they're reaching out, take opportunities to partner with them and make sure to post and tag those brands.
By developing relationships with brands that are also working with LTK, you'll be better positioned to get accepted when you apply.
I know there are different perspectives on whether you should work for free products or not, but sometimes when you're just getting started, you need to make the most of every opportunity.
It can be really expensive to be buying all the new products, like skin care, makeup, home decor, etc., so you can have a steady stream of new content. So, having a brand offer a partnership that is worth $100 in skin care and gives you several days of content and blog posts can be worth it, especially if it's a brand or products you were going to buy anyway.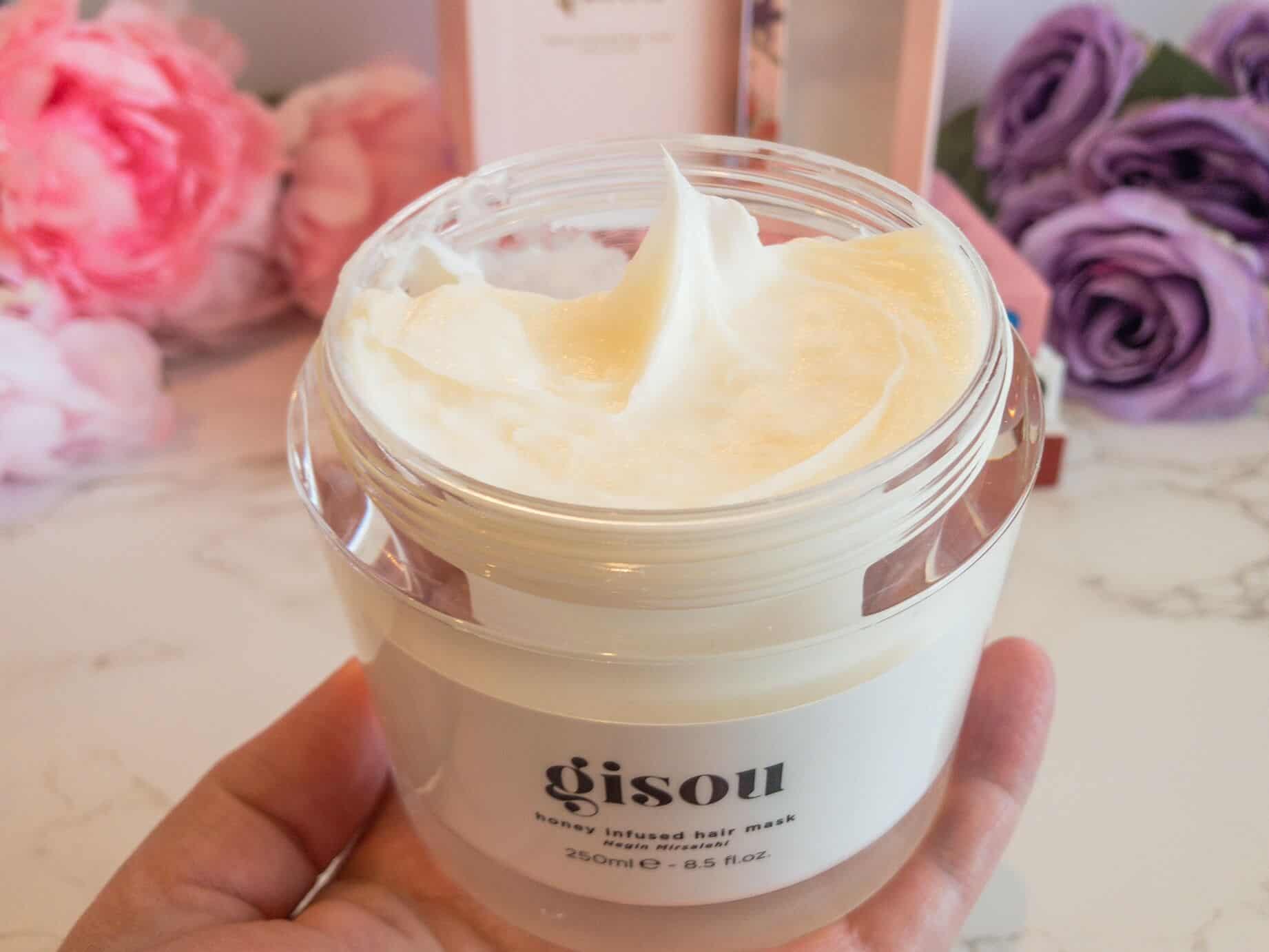 Sometimes, though, a brand will have such high expectations for that free product, it isn't worth it. Look at each offer and decide what is right for your business.
Also, consider what brands and products you really believe in. I don't know any content creators who haven't rejected a brand offer. Sometimes, the fit just isn't right or it doesn't jive with your personal values. Stay true to that and you will build trust with your audience and with brands you do work with.
One thing I have always done, though, is thanked brands for reaching out. It's a compliment to be considered, even if it's not a great fit. Kindness and gratitude always go a long way to building positive relationships.
6. Diversify your content:
Another way to get approved by LTK is to have diversified content. Yes, a strong Instagram is nice, but people's accounts get hacked, Instagram makes updates that can impact how you show up in feeds, and social media sites change all the time.
You need to own your content as much as possible and that means diversifying where you are posting. The same things you are putting on Instagram can be shared on a blog, too, just like this one and then you'll have a place where all of your posts and links can live indefinitely.
Also, collaborate with others and build relationships. A rising tide lifts all boats.
I have some guides with tips for blogging that can help if you're new to this. Check out this post here to get started.
Nothing is guaranteed, especially on social media. Always protect your work and your business, so that if something goes down – you have a backup plan. And, a backup plan for your backup plan, lol.
LTK will be more comfortable working with you, too, if you have this in place before applying.
7. Get a referral:
Ah, like anything else in life, people love referrals. LTK is the same. They love it when another creator can vouch for an applicant.
It's no different than when we ask our friends or neighbors for referrals for things that we need, because we know that they'll be honest.
I didn't have a creator referral when I applied, which could also be why it took me awhile, but I'd love to be able to help other creators who are looking to get accepted.
If you are a creator and are looking for a referral, send me an email at [email protected]. Tell me about your sites, your niche, and anything else you'd like to share and I'll take a look at it.
The good news is that if I refer you and you are accepted, we both get a $25 rewards. Teamwork makes the dream work!
And, if you are rejected for some reason anyway, ask for feedback and then take it to heart. Don't give up. There are so many people out there clamoring for the same readers online and the same audience on social media sites. The ones who succeed are the ones that don't give up.
A Note About Commissions:
I want to share a bit about commission rates and structure before you go. This is definitely a good question to ask any time you are looking to partner with an affiliate program.
LTK allows each brand/retailer to decide their own commission rate and guidelines. So, for example, one brand may have fine print, such as a creator will not receive a commission if the buyer used a coupon code for the purchase. There is one retailer, that I will not mention here, that has backed out almost every commission I have earned through their links. I've learned that their commission structure is not a good fit for my audience and how they shop, so I've stopped using that retailer and started switching out those links over time.
I am sure plenty of creators work very well with this brand, so I have just quietly taken this data and used it to inform my own practices. This is something you'll be able to do once you start working with LTK and it can be a powerful way to inform your own business decisions.
Also, something else I learned was that it can take a long time to get your commissions paid out. Most retailers will not cash them out until the entire return window has closed, which can be up to 6 months for many of them. That means you can make a sale in January and not see that paid out until June. So, for the first 6 months or so of using LTK links, I could see commissions in my dashboard, but they weren't being cashed out. Now that I've been with them for while, I am seeing more consistent commissions being paid out.
I tell you this so you don't get discouraged after months and months of not making any commissions. This is a long game, not a get-rich-quick scheme.
There are affiliate programs that pay out every month, too, so you can diversify your links to help cover costs in the meantime.
*****
I hope this answers your questions about the LTK platform and how you can get approved.
Building your own business and being your own boss is such a freeing experience. I share more about how I have made a living from home for 8 years in this post.
Thanks for reading!
Have a fabulous day,
E