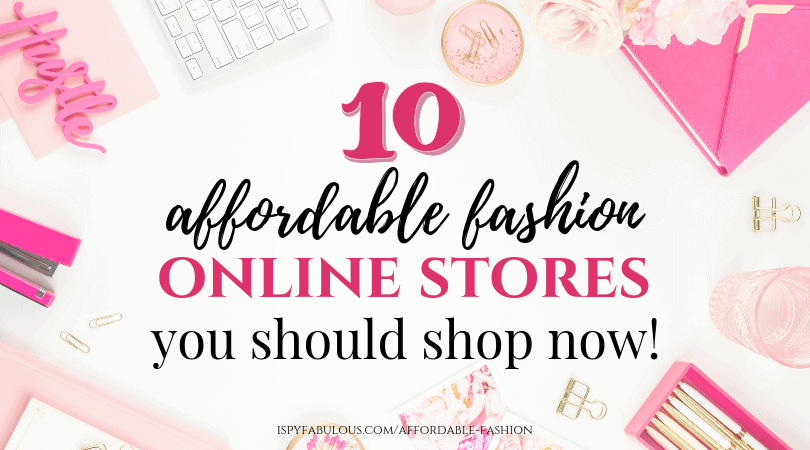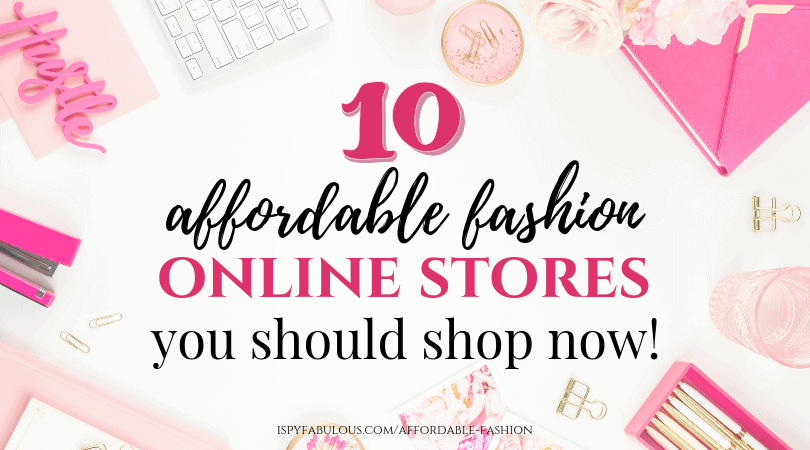 Looking for cute clothes that won't break the bank? I feel you.
Especially when you're in that new mom/young kids phase of life and everything you wear is going to inevitably be covered in bodily fluids or tugged on by toddlers.
There just really isn't a reason to invest in couture when you barely have enough time to take a shower.
Plus, when trying things on in store becomes a luxury of the past – online shopping becomes your new best friend.
But, with so many online shops out there – we all have concerns that an online retailer may not be worth it.
I, too, have bought online only to be disappointed that it never arrived or was simply not at all what I expected.
Sometimes, returning them is more of a hassle than it's worth.
I actually just tried a new online retailer (that shall remain nameless) as I researched this article for you – and the teddy coat I was looking forward to receiving was too small, poorly cut, and looked like the cover of a dog bed.
#HardPass
So, why shop small online then?
Here are a few good reasons:
Daily or weekly flash sales, where you can great items significantly reduced
Signing up for emails will usually give you a good discount on your first purchase and a heads up for upcoming sales
Great customer service from a small company invested in their reputation
Unique, limited edition designs you can't find anywhere else and won't be available forever
So, after much research – on your behalf, of course 😉 – I have narrowed down a list of affordable online retailers that will absolutely deliver a product that will meet your expectations.
Now, whether or not you like how it looks is up to you. Dressing that new mom bod is #hardwork. Hang in there, mama. I know how you feel.
Let's get shopping! Affiliate links may be used below. That means I'll receive a small commission at no cost to you. Not every link is an affiliate link.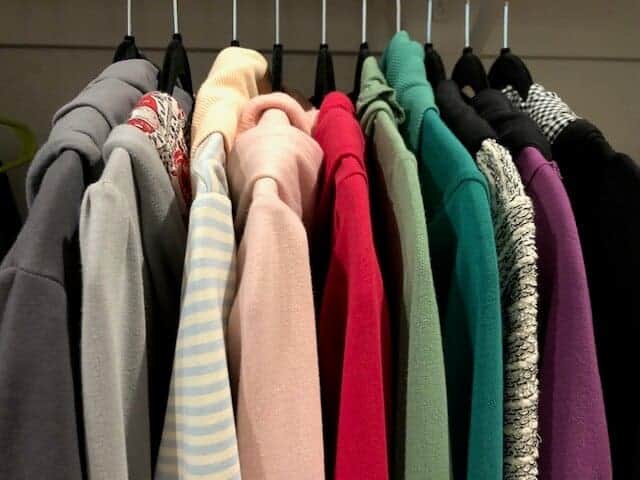 I first found Evy's Tree when my son was baby. I went from teaching English at a middle school and working a second job to sitting on the couch with a baby and watching Bravo for hours.
Not complaining – it was a sweet gig and I was ready for it.
But, my wardrobe was not.
No reason to wear tailored, dry cleaned business casual clothes while rocking a baby to sleep.
Problem was, I didn't know how to do the mom chic thing – because I was still figuring out how to do the mom thing.
Then, one day, I found Evy's Tree on Instagram and was lured in by their gorgeous images of hoodies styled multiple ways – shot in a backdrop of scenery just a few hours from where I lived.
The detailing of the designs, made with luxurious fabrics, but still comfortable enough to wear all day, sealed the deal and my first hoodie was on the way.
Now, I have at least 10 of their hoodies, 2 pullovers, 2 pairs of their leggings, and 2 matching Honey by Evy's Tree hoodies for my daughter #matchers!
In fact, I was in the hospital after having my daughter when they released this matching mom/daughter hoodie set and the hubs ordered them for us as a little gift #awww: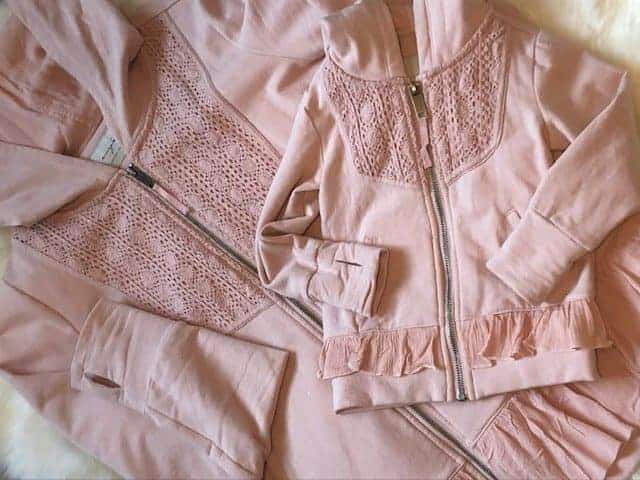 I highly recommend Evy's Tree. They have regular deals and sales, which make their luxury hoodies affordable for everyone.
Sign up for emails and you'll be the first to know what's coming. You'll need those, because they are all limited edition and some don't last long – so if one of them is exactly the missing piece to your wardrobe – you'll want to bite the bullet and buy it sooner than later.
There are a few hoodies I missed and I grieve them to this day #RIP
Roolee has such a unique voice when it comes to fashion. I can't take credit for finding them – because I actually spied an adorable dress on a friend and she let me know it was from Roolee.
Of course, I jumped on their site and had to order something immediately. I snagged this adorable buffalo check button down – because #buffalocheck #obvi.
But, I honestly could've chosen a dozen things.
With sweet detailing, like embroidery, beautiful fabrics, wooden buttons, and more, you won't be disappointed with your Roolee piece.
I did feel that the two pieces I bought (one was returned) were a bit on the small side. So, if you're in between sizes, size up.
Oh, and if you're preggers, they have these really innovative maternity and postpartum dresses that get rave reviews.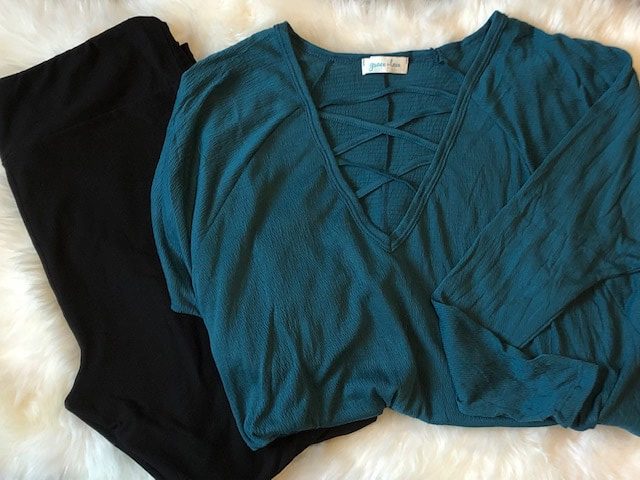 This is a newer find for me and my first purchase from them did not disappoint. A few weeks ago, they ran a big promotion and I was able to get two tops I'd been eyeing and their highly rated live-in leggings for a steal.
Let me tell you – they are not joking about these leggings. They are like butter. They stay in place. The top doesn't roll, but it also doesn't apply pressure and eventually start to irritate your stomach.
They are – truly – perfect. This is coming from someone who has tried quite a few brands over the years and never totally understood the whole leggings obsession.
But, it was their boot socks and lace trimmed camisoles that put them on the map, so you probably can't go wrong with those, either.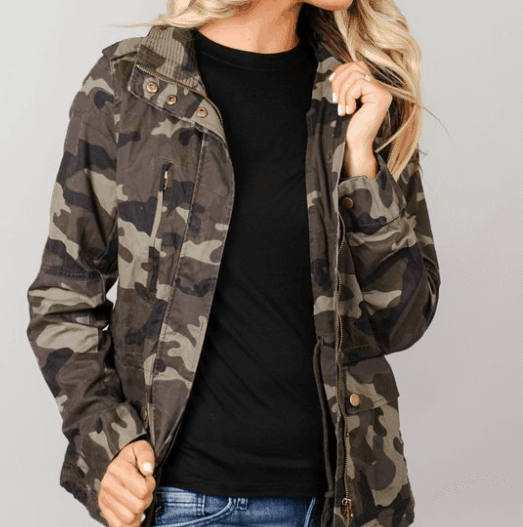 Simply Sage Market is another social media find. Their flash sales are absolutely incredible and you'll get really comfy, adorable tops, dresses, etc., on deep discount.
Recently, my sister was visiting and she was laughing at me for grabbing a few t-shirts during a flash sale.
Well, when the shirts arrived, she stopped laughing. Luckily for her, I bought her a few things, too, and she could not stop talking about how much she loved the weekend v-neck.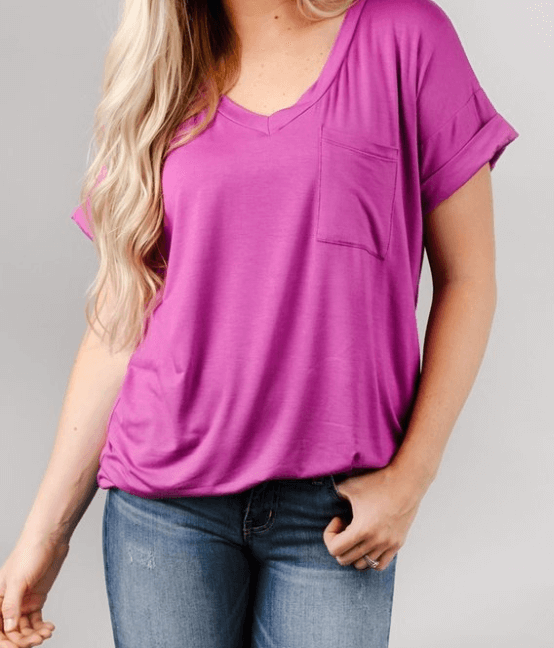 I especially appreciate their customer service. They respond quickly and are very friendly. Plus, they have a great points program that allows you to earn additional money off their already super affordable prices.
Ashley LeMieux has an amazing collection with everything from cozy cardigans to sequined gowns – for prices that make them accessible for anyone.
I mean, seriously, look at this special event look, for less than $65!
#va-va-voom!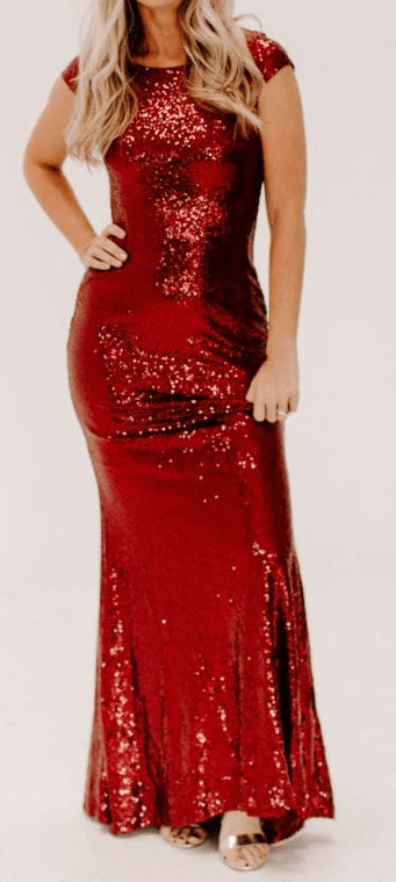 Or, this classic velvet black midi dress – for (you won't believe this) less than $40!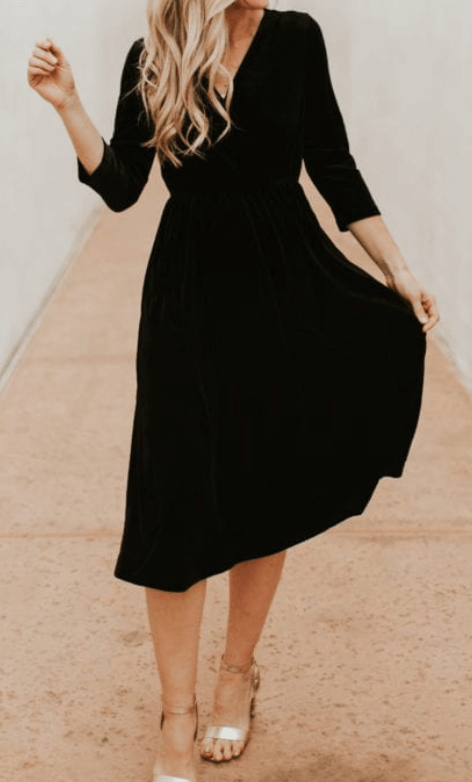 Plus, the positivity of Ashley herself just permeates everything about this brand. Their target demographic is "women who do" – and I love that they are designing for the every woman and pricing it so every woman can have it.
#HeartEyes
Don't forget to check the sale section – for just jaw-dropping steals.
I first found Gray Monroe through another blogger, A Thoughtful Place, who shared some affordable fashion from them. It was adorable, I was intrigued, and we all know what happened next.
I ended up buying an adorable army green, lightweight jacket and my sister stole it from me.
#WhataSweetie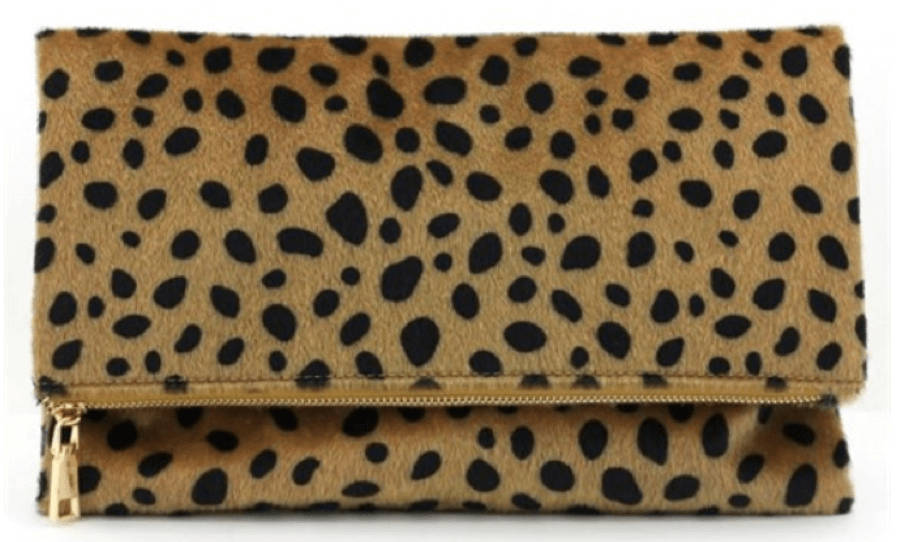 With great, on-trend pieces like this leopard clutch (#rawr) and the emerald green Taylor top, and many other chic pieces, mostly under $50 – it's a great way to shop small and get big style.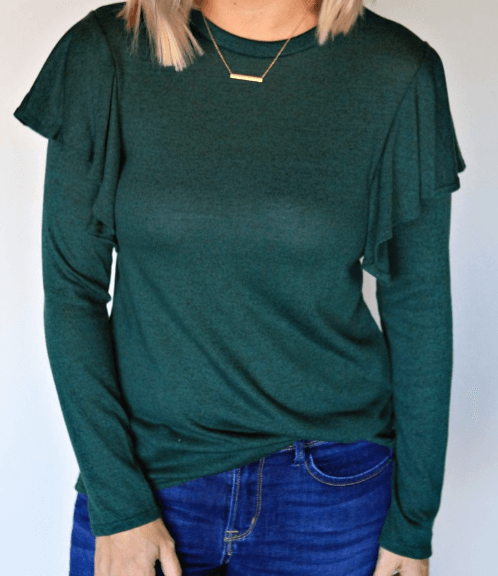 Elegance Restored is an affordable online store with a mission.
Every purchase helps to either fund adoptions, stop human trafficking or support fair wages for laborers abroad. Many pieces support 2 or more of these missions.
Talk about voting with your dollar.
This also makes a great gift for a loved one who prefers to only buy fairly made merchandise – which means that laborers are paid a fair wage and live in at-risk or in-need areas.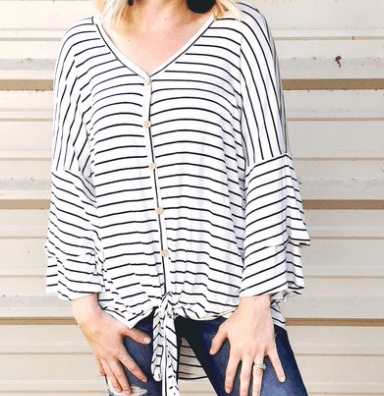 Plus, like some of the other retailers, they have a weekly deal or flash sale that will give you a considerable discount on a particular piece. That's how I snagged the Jenna top – which is a fun take on a striped t-shirt.
Personally, I really like making purchases that do double-duty – i.e., I get a great new thing and some of the money goes to a charity or to help others.
Elegance Restored is truly committed to their mission and it feels good to support that – while also enjoying well-made, beautiful clothing and accessories.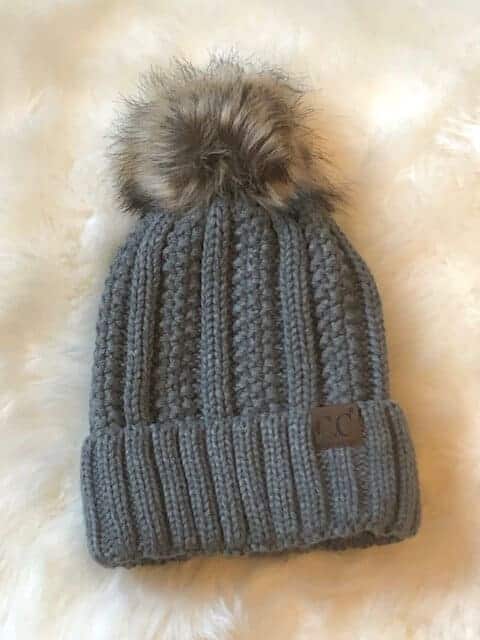 I've talked about Jane before – but it's just good. Their flash sales are short, so you gotta move quick. The best stuff sells out pretty quick, but if you sign up for notifications or add them on social media, you'll never miss one.
I just picked up the beanie with a faux fur pom-pom and I can't believe how well-made it is. The inside is lined with the softest material. My kids have been stealing it from me all weekend.
They get great Christmas gifts, too. I talk about some of the guy gifts I've grabbed my husband in my post for The Guy Who Has Everything.
Because you are shopping items from different shops – there is the occasional miss. I have bought a couple things that just did fit as expected.
Because they are so affordable, I usually just give them to someone in my life who it is a better fit for (literally) and they are always thrilled to get an unexpected gift.
If you shop today, you'll get it by Christmas. Go spend that money, honey!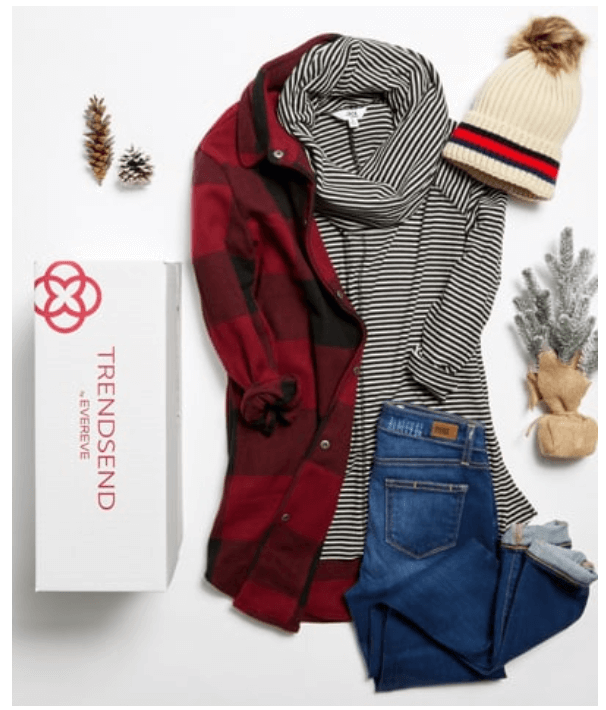 Evereve's social media is major #momchic #goals and gives me lots of ideas on how to combine things I may already have into new looks. Plus, they have really great brands that compliment each other, making it easy to shop.
This is probably the biggest store on the list – with quite a few store locations in parts of the U.S. But, since there aren't any in California and I love their #momchic style – I'm putting them on my list.
By filtering out any merchandise that isn't a fit for their crystal clear target consumer (hint: moms!), you will save time having to click through a bunch of things and can get right to the good stuff. I mean, if Joanna Gaines likes it – what else do you need 😉
If you're a girl on a budget (cheers!), wait for the regular markdowns and sales to score whatever piece you're coveting.
Or, you can try their style box, Trendsend, which will send you a curated box of 2-3 outfits based on a questionnaire and you can send back what you don't want. Boom.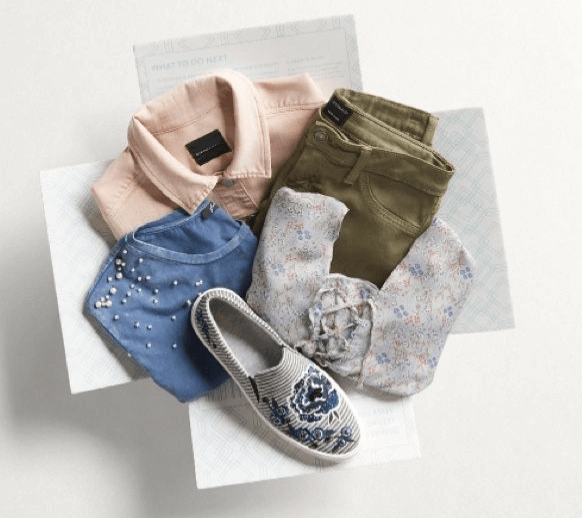 Stitch Fix is a little different from the other stores on the list, but worth mentioning. Back to the story of when I was a new mom at home, I saw an ad for the Stitch Fix styled boxes and took a leap of faith.
Hey, I figured, worst case scenario is I hate everything and only spent $20 learning this isn't for me. But, if you like something, your styling fee is applied to that item and you just pay the remainder.
Well, the experiment worked in my favor. My first box had a pair of Kut From the Kloth jeans, which have become my favorite #momchic jean brand, along with a top that saved the day at my son's next photo shoot.
I've probably gotten a couple dozen more fixes since then. I tend to treat myself before a trip, a family photo shoot, a birthday, or a change in the seasons. Even when I was pregnant, I could get maternity fixes, and they ended up sending me the maternity pants and shirts that became my absolute favorites. #winning
Anyway, it's a really fun concept and, like I said, if you hate everything – you only spent $20 for a virtual appointment with a stylist.
Want more?
****
Phew! That was a lot!
Any one of these businesses would make for some great retail therapy.
Do you have a favorite online store? Share it in the comments below!
Have a fabulous day,
E