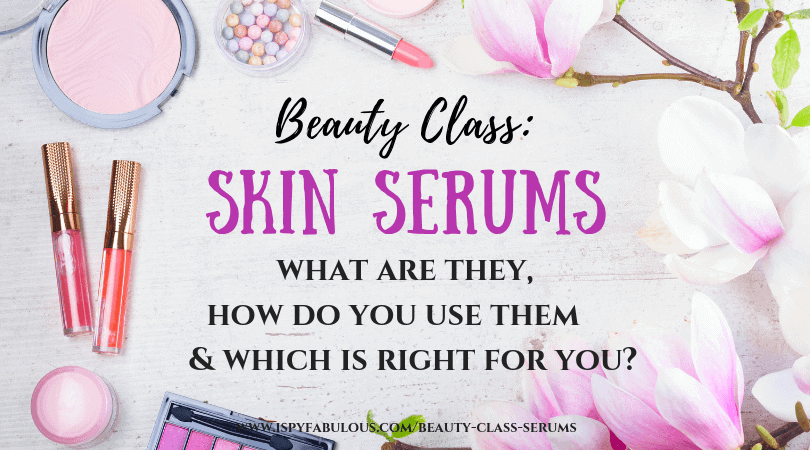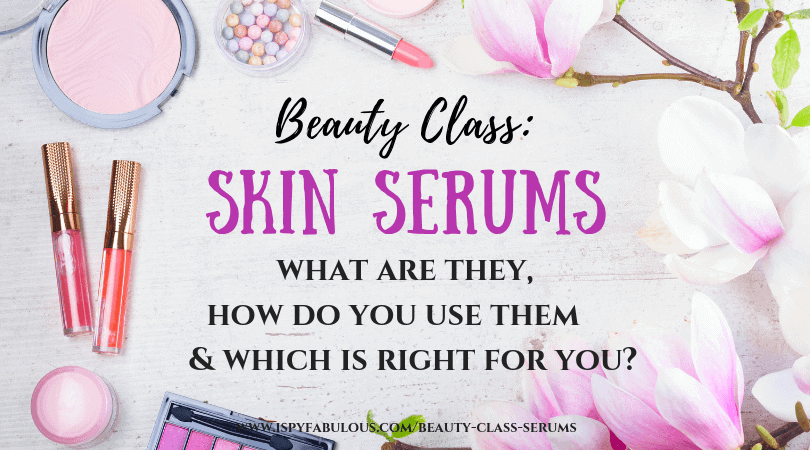 Beauty class is back, baby! My first beauty class post was one of my most popular yet and I'm all about giving the people what they want.
This time, we are going to talk about skin serums! You've seen them, heard about them, maybe even tried them. They're everywhere! Everyone is talking about the serum that changed their life!
But, what are they – really? How do they work – and what's in it for you? Because no matter how cool we may feel when we try the new "it" thing for skin care – if we don't get the results we are after, we're wasting time and money.
The good news today, though, is that a quality skin serum is going to work and you will see results! Bam!
What is a skin serum?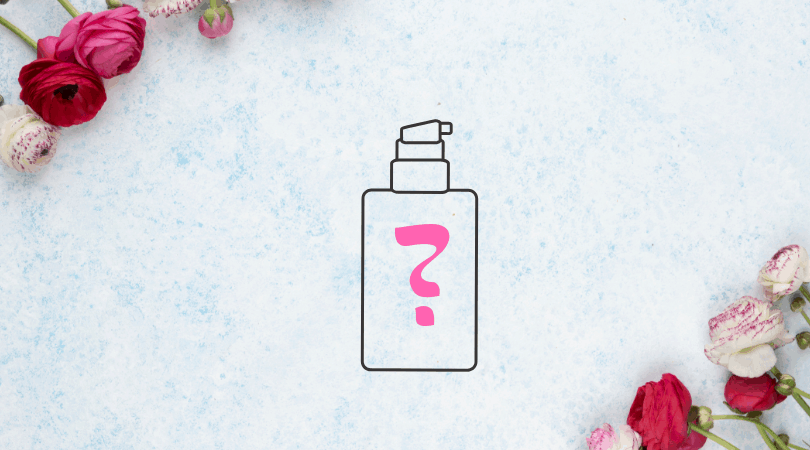 A skin serum is a stand alone product, meaning it doesn't replace a product you're probably already using, and is typically applied between cleansing and moisturizing.
A serum is able to penetrate the skin more deeply, since it is comprised of smaller molecules with a higher concentration of active ingredients.
Each serum will vary in what those active ingredients are and how they can benefit your skin. Some different focuses for a serum might be: evening out your skin tone, softening signs of aging, exfoliating dead skin cells, deeply moisturizing, etc.
Now, even if you choose a serum that has moisturizing properties – you will still want to use a moisturizer after. A moisturizer sits on top of the skin and act as a protective barrier from external elements, as well as keep all of the other goodies (serums, eye creams, etc.) in your skin. Sort of like the pretty wrapping paper on top of a gift (can you tell I'm in #ChristmasMode?)
How do you use it?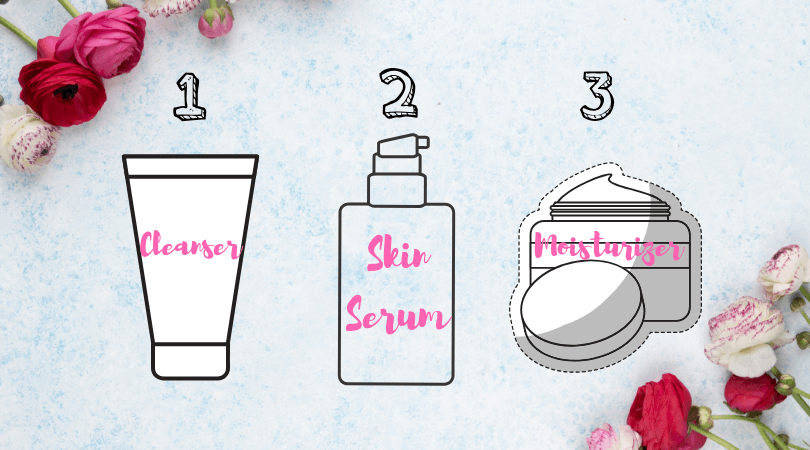 After cleansing, put a couple drops of serum in your hand, pat it on your fingers and then dot it around your face. Blend it gently all around your face, neck, chest and then use whatever is left on your hands #HandsAgeToo. Work fairly quickly – because a good serum will soak in – but don't tug on your skin.
Then, you can either wait a couple of minutes for your serum to soak in before applying your moisturizer, or you can put a few drops of serum in to a dollop of your nighttime or daytime moisturizer, mix them together into a lovely little skin cocktail – and apply them at the same time #SuperCream.
I talk about how I mix a few drops of serums into my day and night moisturizer in my review of the Drunk Elephant Littles – one of the best sets of skin care I have ever tried.
How often do you use it?
This depends on the serum. Some you can use everyday. Others are a bit stronger and you'll want to reduce that to a few times a week.
Over time, you'll get better and better at quickly assessing the condition of your skin and mixing little custom cocktails to get the desired results. Long gone are the days of slapping on the same product and hoping for the best. Skin care has really come along way, baby.
For example, I will mix a couple drops of a serum or oil (totally different products, btw) into my lotion based on whether I'm dry, breaking out, seeing signs of aging, or seeing my old friend, melasma, starting to resurface, etc.
Wait, is a skin serum the same thing as a face oil?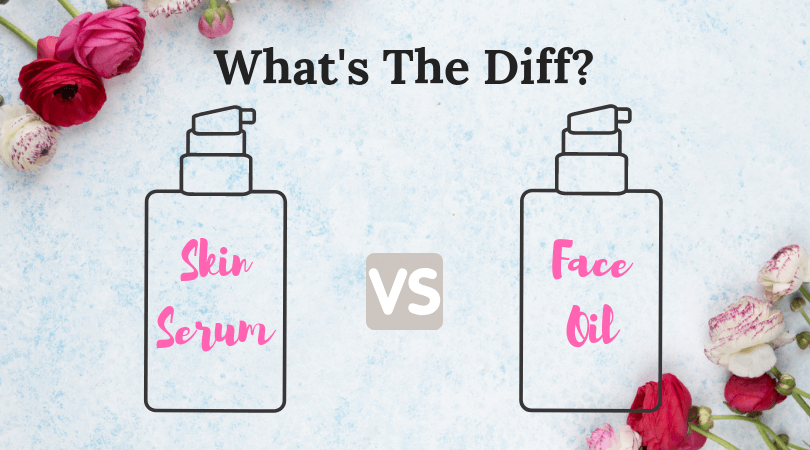 Nope, totally different products with a different purpose and consistency. Typically, a face oil is going to be more oil-based #shocker, while the skin serums are water-based.
The difference is that a serum is typically lighter and focused on active ingredients, such as acids and antioxidants. An oil, on the other hand, is a bit thicker, heavier, oilier, and has a larger percentage of nourishing oils.
Personally, I use both, but I prefer skin serums, because I have to watch out for anything that can trigger breakouts #truestory.
That's not to say that I don't love a good oil, in fact, I've written before about how much the Kora Organics Face Oil has changed my life. Short story: I'm obsessed with it.
An oil with an identity crisis?
Yup, some oils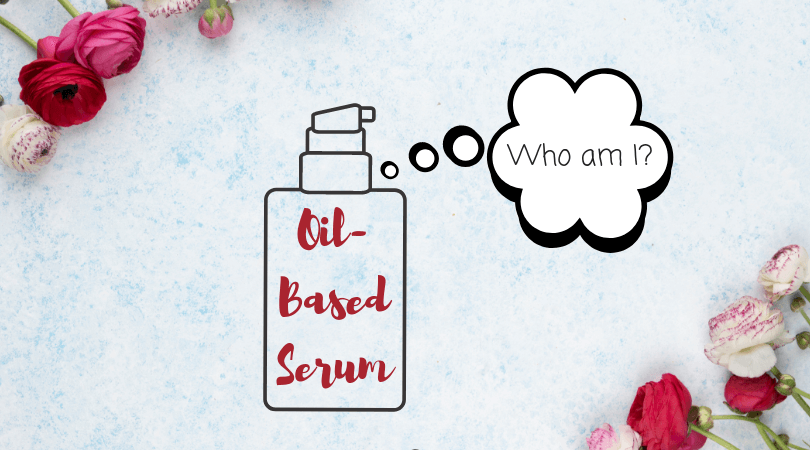 are marketed as serums. If you have an oil-based serums, you are actually supposed to put this on top of your moisturizer. I have never tried this, because I don't like to put anything on top of my moisturizer, but sharing this info in case you prefer an oil-based serum.
Should I use a skin serum?
This is a personal decision.
Most skin serum formulations are chock full of the most potent ingredients you can get without a prescription – so you'll get more bang for your buck.
For example, if you're on a budget and deciding between a set of masks or a skin serum – I would vote skin serum. A mask will get you short term benefits and you'll run out faster. A good skin serum will vary in price and last you at least a month, it not longer.
Of course, always remember to read the ingredients, pay attention to any allergies or skin sensitivities that you have and test a small area of skin first.
Aren't skin serums expensive?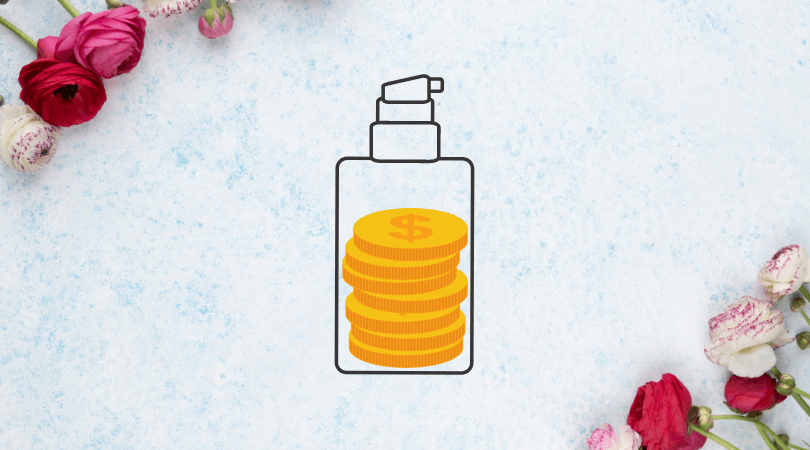 Not necessarily! There are many skin serums with great reviews for affordable prices. You can even pick most of them up at your local Target. With favorites from Pixi, the Ordinary, Olay, No.7 and more, you can definitely grab a powerful skin serum in your price point.
To quote my toddler, "Want dat."
4 Affordable Skin Serums:
Here are 4 serums targeted towards common skin issues with great reviews and all of them are under $30! Quick note, affiliate links are used, which means I'll get a very small comish at no cost to you. Thanks for keeping I Spy up and running.
1. Aging:
I love Burt's Bees products. This renewal serum uses natural fruit extracts to encourage cell turnover.
2. Moisture:
172 almost perfect reviews. Oil-free, non-comedogenic, uses hyaluronic acid for moisture and skin protection. Vichy products are pure, natural, this one has only 11 ingredients, and vegan. This particular product is also award-winning and under $25.
3. Skin Tone Correction:
350 almost perfect reviews on just Amazon, Mad Hippie Vitamin C Serum uses Vitamin C to even skin tone, hyaluronic acid for moisture, and konjac root to "brighten, tighten, and smooth skin". This is another clean beauty option that is great for sensitive skin.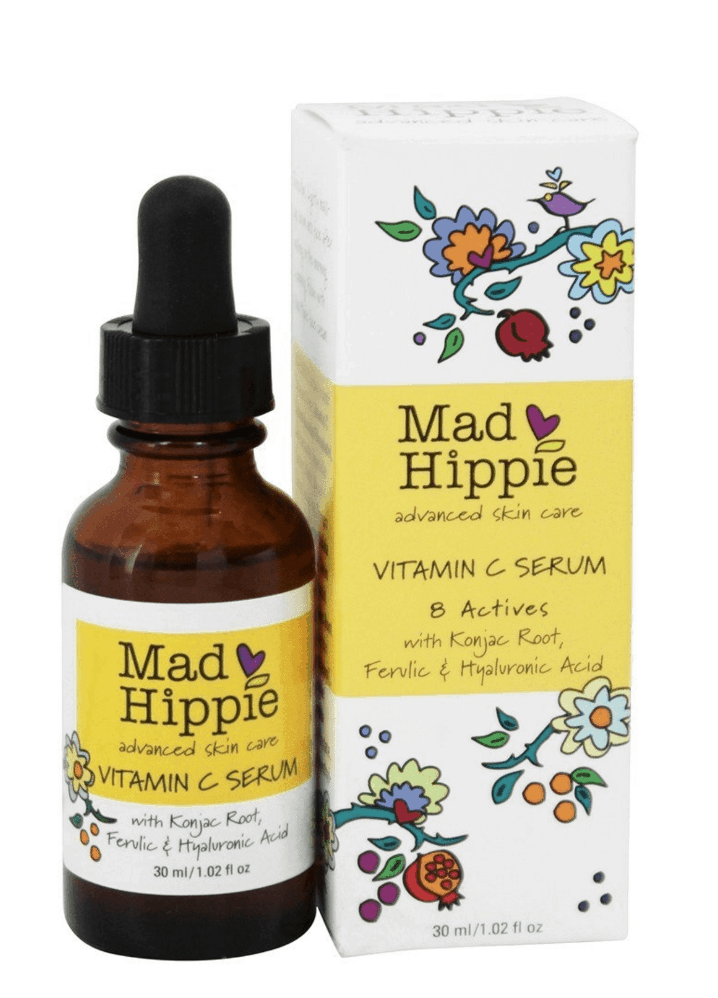 4. Acne/Breakout Control & Spot Reduction:
While I have not had the chance to personally use anything from The Ordinary, their reviews are incredible and people I know do swear by them. For the price, there's really no risk here. Especially with the zinc in this one, it should kick your breakouts in the butt.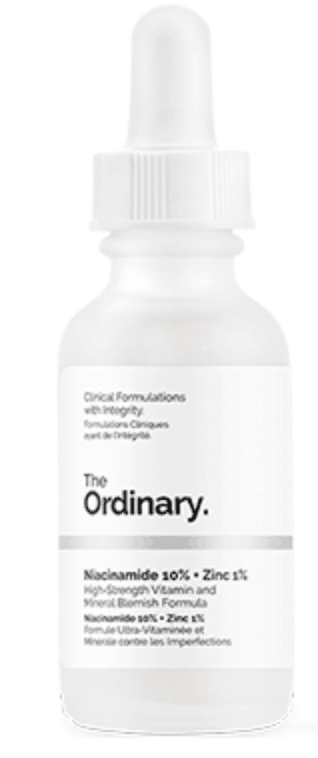 For more information on affordable skin serums, check out this awesome article by the beauty gods at Allure – The Best Face Serums Under $30 According to Dermatologists.
Which Serum is right for me?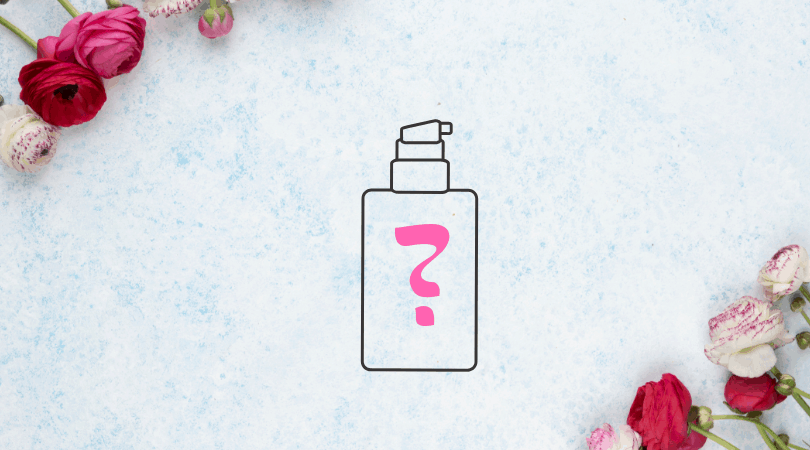 This is where you're going to get all Sherlock Holmes and deduce the condition of your skin.
Look at your skin and see what it needs.
Personally, I am usually looking for a combination serum – for both breakouts and signs of aging.
Once I found this one from Clinique, I was hooked. I even wrote an entire post about how it is the Holy Grail product for anti-acne and anti-aging.
I'm ready to graduate…
If you're looking for recommendations that are a bit more high-end, here are a few more suggestions. I have tried all of these and can vouch for their efficacy. Plus, I have very sensitive skin and can't use a lot of products, so if these are safe for me – they are probably safe for you.
Oh, and whenever possible, I try to recommend clean beauty products.
Luxury Skin Serums:
1. Aging:
Drunk Elephant TLC Framboos: 12% AHA/BHA will exfoliate, revealing more smooth, radiant skin. Reallllly love this stuff.
Biossance: Squalane + Phyto-Retinol Serum: I cannot use retinols, but this uses a retinol substitute that is as effective, while still being totally gentle. Everything by Biossance is incredible. I just reloaded my eye gel and omega repair cream, too.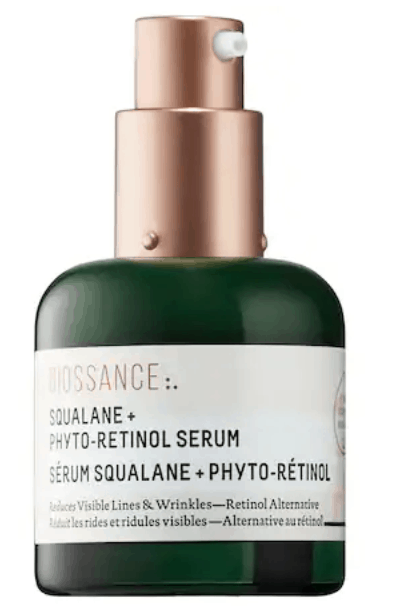 2. Moisture For Dry/Dull Skin:
Back to the hyaluronic acid again – because it works. So does anything by Peter Thomas Roth. I wrote about their amazing face masks in this post.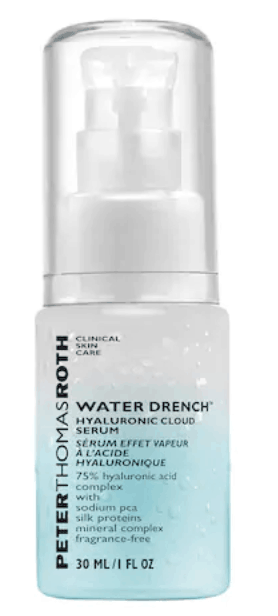 3. Skin Tone Correcting:
Vitamin C is your friend. So is Drunk Elephant. C-Firma is uh-maaaaazing. I was using the TLC Framboos in the evening and C-Firma in the mornings. My skin literally has never looked better. Then, I ran out, started using other products, and I'm seeing some old issues resurfacing. Pretty amazing when you see products that are really that good.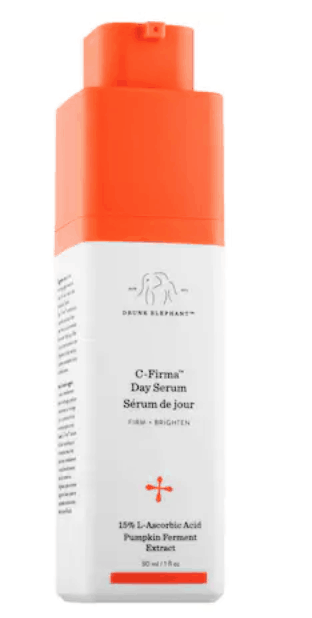 4. Acne & Breakouts:
Clinique Acne Solutions Serum: Back to my holy grail product, here. It's legit.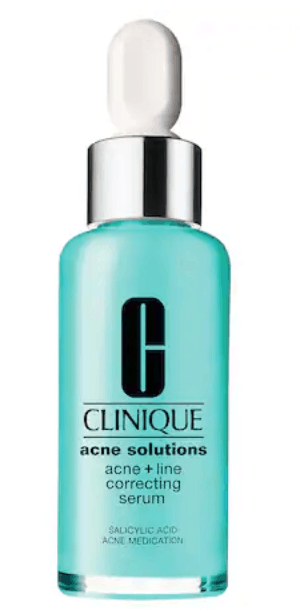 Caudalie Vinopure Natural Salicylic Acid Pore Minimizing Serum: Recently tried this one in my Allure Beauty Box and it's also really good. It's clean beauty, which is nice, but I do feel it is a bit more sticky than the Clinique. I definitely need a moisturizer on top, whereas with the Clinique, I could just use the serum if I'm in a rush.

****
There you go, friends. Everything you ever wanted to know about skin serums (and probably then some).
Remember that you don't have to spend a ton of money to get a product that works. But, if you do want to spend the big bucks – make sure it's worth your while and you're getting a high quality serum with the right active ingredients.
Do you have a favorite serum? Tell me in the comments below!
If you want to read more skincare posts – check these out:
Have a fabulous day,
E