Blogging is not easy – even if the really good bloggers make it look easy.
So, even though I've been successfully freelancing for over 5 years now as a writer, blogger, and social media manager – for other companies – starting my own blog has been a steep learning curve.
Luckily, I like a challenge.
But, despite my experience, I still made some big – and expensive – mistakes, when starting this blog. Of course, I made a lot of good calls, too, but that's for a later post.
So, let's get on to the valuable lessons I learned the hard way, shall we?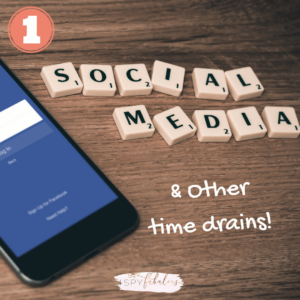 Lesson Number 1: Watch Out For Major Time Drains
I started this blog on a whim. After years of writing for hundreds of clients all over the world, I woke up and just wanted to write for myself.
Don't get me wrong, I won't be quitting my day job anytime soon – but I really love the opportunity to have full creative control over what I write.
However, because of my experience – I was lulled into a false sense of confidence.
So, I did everything. I set up the blog, started writing posts, taking pictures, lining up affiliates, influencer networks, ad networks, and opening all of the social media accounts – all at once.
That was a mistake.
By cramming it all – I wasn't really making the right decisions for my blog, long-term, and I also bit off a lot more than I could chew.
Not only that, but I also started consuming every bit of information out there from every so-called blogger and blogger mentor.
While some of it was really valuable, I also wasted many hours watching webinars that were just sales pitches for programs I couldn't afford or read e-books on strategies I wasn't even ready to implement.
Watch out for bad advice, too…
And, in one particular case, I started a 5-day challenge that required a lot of upfront work and on day three, realized the challenge was just not suited for the way I feel comfortable interacting with people online and establishing my blog's brand.
What I wish I would've done instead was do a bit more research into who I should really be listening to and seeking them out only.
A great way to do this is to join reputable Facebook blogger groups. By canvasing a large group of hard-working bloggers in various stages of blog growth, you'll get a really unbiased, honest look at where you should invest your time.
There are so many great groups out there, and I am barely scratching the surface right now, but so far, my favorites have been:
Breaking the One Percent: Ultimate Blogging Group –
Connect & Cultivate withe Ivory Mix: Group designed by stock photography master
Making Sense of Cents –  A group managed by the infamous Michelle Schroeder-Gardner, the writer of the acclaimed course "Making Sense of Affiliate Marketing School".
I've been careful to only add the Facebook groups I will really use.
So, my advice – research and ask other bloggers before wasting valuable time upfront on every free e-book and webinar that you can get your hands on, and don't start any challenges where you can't see the entire plan in advance.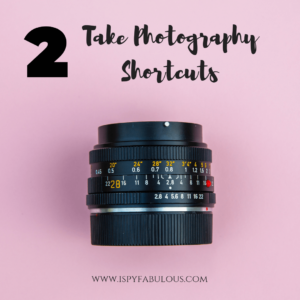 Lesson Number 2: Take Photography Shortcuts
There is absolute, indisputable value in taking your own pictures or working with a photographer who can. 100%.
In fact, my most successful blog pins have been the ones where I took the photos myself and then edited them in Canva.
However, when you are just starting out, using all of your own photography may not be realistic or even smart, especially if you have zero photography background like me.
The time it takes to set it up, take photos, download, edit, and upload into your blog is a huge drain on your limited resources.
What I've learned is to use a combination of my own photos and free stock photography.
Many articles have been written on where to find incredibly stock photography – but the three that I have used the most are:
Unsplash – My favorite resource for royalty-free stock photos
Ivory Mix – she is extremely generous with free resources and stock photos
Elle Drouin – Beautiful, feminine stock photography
Over time, I do want to continue developing my photography skills and keep adding more of my own work. But, for now, I need to parcel out my time wisely – and spending hours getting one great shot for one blog post just doesn't work.
Of course, all of this work is for nothing if you're site isn't set up to be found in search results  – which brings me to my last mistake: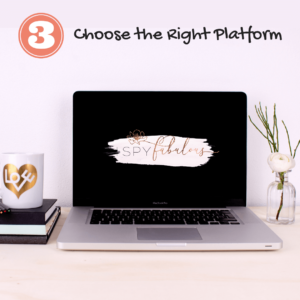 3. Choose the Right Platform:
This is the big kahouna. This one right here cost me a week of blog downtime and hundreds of dollars. 
Shutting down a blog in its infancy for a whole week is really not the ideal plan – but it has to happen when you realize that you chose the wrong platform for your blog.
Let me explain: In my other work as a freelance writer and social media manager, I have found a drag-and-drop website builder and hosting platform (all in one!) so easy to use. It's about as close to point and click as you can get and the domain, email, and hosting are all right there. I figured, why not use this for my blog?
That's exactly what I did, folks.
Then, when I noticed that I didn't have as much control as I wanted over my blog. From design and SEO, to integrating outside plug-ins or ads, I realized that I was in a pickle.
I could either forge forward and make this work until I could afford to pay someone to design the entire thing from scratch – correctly – or I could bite the bullet and hire someone now to help me migrate all of my material and correctly set up the holy grail, gold standard of blog platforms: a self-hosted WordPress with Genesis framework and child theme. 
After receiving an incredible recommendation from one of the Facebook groups listed above (see what I mean! JOIN THOSE.), I was in touch with Grayson Bell over at IMark Interactive in less than 24 hours. We put together a plan to set it up and migrate all of my material so nothing was lost except for the time it took them to do this. They even transferred all of my image alt tags and links.
And, I used that week to pimp out my two top social media accounts and draft 92 blog posts.
Yeah, I'm not kidding. 92. Even I'm impressed with myself.
Moral of the story…
If you are serious about monetizing your blog – which is a necessity for those of us that are pouring 40-plus hours of work a week into them – or eventually setting up an e-commerce store, or just hoping for tons of traffic – you'll want to start your blog out right. If you've already made this same mistake – contact Grayson or someone who does the same. He was literally my blog migration Fairy Godfather.
Learn from my mistake and set up a self-hosted WordPress. 
Just a note on hosting: Everyone recommends Bluehost as a host. After some research and recommendations from Grayson, I set up BigScoots. I was stuck between them and Siteground and the decision was a close one. I knew this time I had to get this right, so choosing a host and a framework wisely was critical. I am not an affiliate for any of the hosting companies listed here, so I won't receive any commission if you take my advice.
Final Thoughts…
Starting a blog is more than just writing an online diary. For many bloggers, it's a business where they trade their honest opinions and time for a living wage. If you are new to the blog journey, set yourself up for success.
In case you need more to convince you – less than 24 hours after my new blog went live, my Pinterest traffic TRIPLED.
I'm going to say that again, TRIPLED.
But, that's a post for another time.
Have a fabulous day,
E