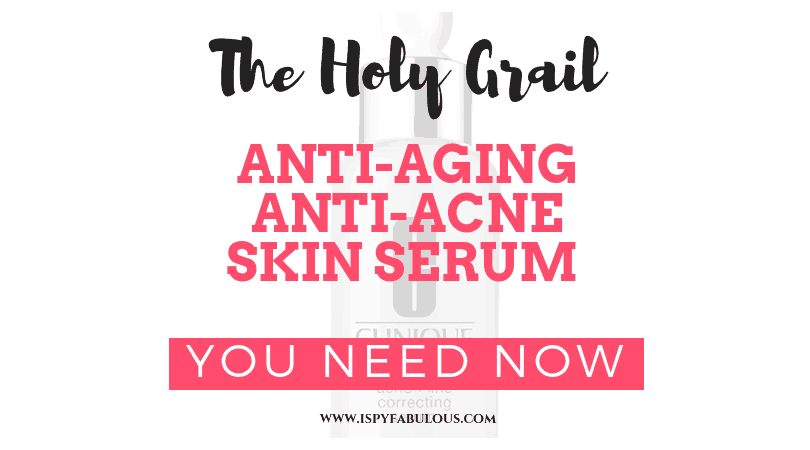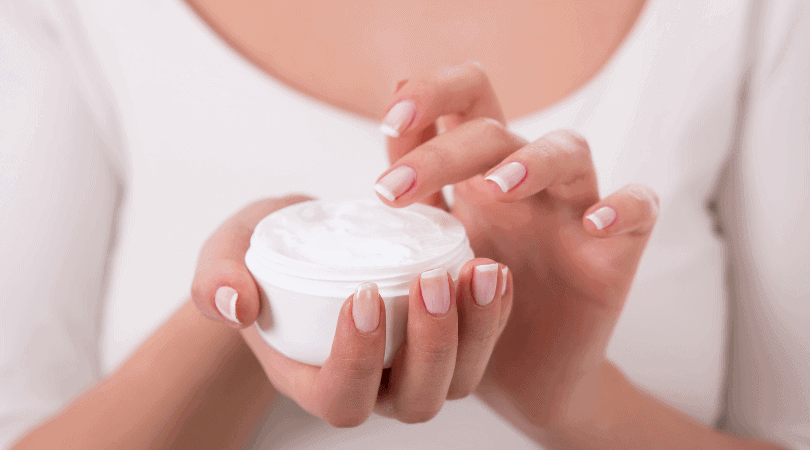 It can be hard to find a product that treats adult acne and signs of aging.
Usually, those products cancel each other out.
Thick, luxurious creams to moisturize aging skin will break you out.
But, all the acids and blemish control products will dry you right up and age you ten years in a day.
I feel you.
That's why, after much trial and error, I have figured out four skincare routines that help battle the signs of aging, while also keeping breakouts at bay.
All of these are based around the Holy Grail of Anti-Aging, Anti-Acne Skin Care.
This is the best product on the market for battling acne and aging, at the same time: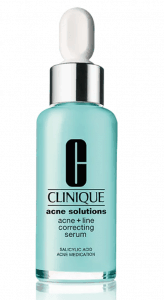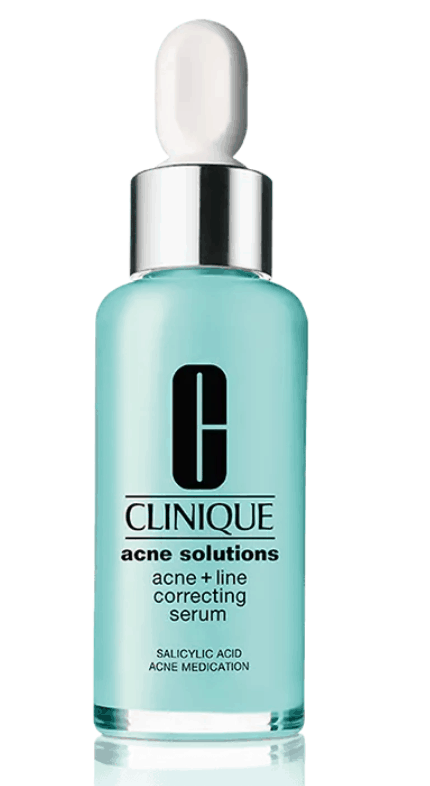 How Does The Serum Work:
This is a lightweight, non-sticky, skin serum that glides across your skin without any residue. It also layers like a dream, so you can put your day or night moisturizer or oil right on top and it won't pill.
Or, you can put a couple drops right into your lotion and mix it together, creating a little wrinkle and acne fighting cocktail. #Yummy
What Are the Ingredients?
A quick glance at the ingredients tell us that the power players here are Salicylic Acid for blemishes and several types of oils and extracts for fine lines and wrinkles.
It's effective without being so strong that it creates irritation – but I wouldn't use it twice a day.
How Do You Use it?
I put this serum on at night, either alone, or underneath a moisturizer.
For my routine, I assess my skin condition each night, for just a second, and choose a regimen that matches what it needs.
I usually plan products based on one of four types of skin issues:
dry or flaky skin
breakouts or acne
oily or combination
fine lines and wrinkles
Because I have acne-prone skin – all of these protocols are acne-prone friendly and one particular regimen is what I use when I am seeing actual breakouts.
Note: While Clinique is not paying me to write this post, I do use some affiliate links here, which means I'll receive a small comish at no cost to you. Thanks for supporting the brands that I Spy truly believes in.
Skin Care Routines:

Dry Skin:
For periods of dryness, I always use a gel cleanser. Then, I put on the Clinique serum and dot an eye cream while it sets in.
After, I'll put a couple of drops of a skin oil into a dollop of skin cream, mix mix mix, and apply on top.
Personally, I prefer rosehip seed oils because they do not break me out as much as an argan or other type of face oil. Based on how prone you are to breakouts, adjust accordingly.
Regardless, you'll wake up glowing and breakout free. In fact, I dare you to not rub your hands all over that gorgeous face.
Skin Care Products:

Breakouts or Acne:
When I'm going through a bad breakout patch, I limit the oil and heavy moisturizers.
I'll use the Clinique serum with just a lightweight moisturizer on top. I really like a couple of different ones for this and will mix them up to keep my skin on its toes. Yes, your skin adapts to your skin care – so mix it up if you can.
But, fight the urge to do harsh treatments – they strip the mantle of your skin, creating more oil and breakouts.
Also, for cystic acne or more serious breakouts – you'll want to add a spot treatment at the end. I really like this one from Mario Badescu an Kate Somerville's Eradikate is also a favorite.
Skin Care Products:
Honest Co. Gel Cleanser again
Biossance Squalane + Omega Repair Cream – AMAZING

Oily/Combination:
Nobody wants to feel like an oil slick.
The ironic thing about oily skin, though, is that to stop the oily yo-yo, you don't want to strip the oil from your face with drying and oil-free products.
So, stay with that gel cleanser and maybe add a lighter skin oil or a few drops of this Superfood Serum to your light gel moisturizer – and you will actually help get this in check.
Skin Care Products: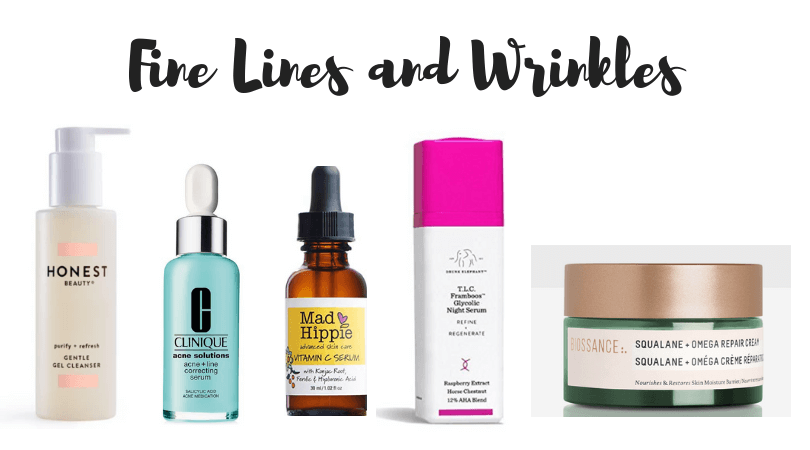 Fine Lines and/or Wrinkles:
It's time to add in the big dogs – and no, I don't mean botox. Although, regular facials, skin treatments, and even injectables can certainly help, too. It's a pick your poison sort of thing.
For this, you need to add some cell turnover products to your routine. I would rotate between a Vitamin C product for skin tone and a Glycolic Acid for exfoliation. Don't use these on the same night, though, unless your skin is really resilient.
There are a lot of other great anti-aging products, but for really sensitive skin, you'll want to avoid the retinols and other heavy-duty exfoliators to avoid lots of peeling, redness and photosensitivity.
Again, order of products would be gel cleanser, Clinique serum, Vitamin C or Glycolic Acid (just a couple drops or one pump) mixed in with your night moisturizer.
Skin Products:
Final Roll Call:
So, regardless of skin issue or product choice, your evening routine would look something like this:
1. Cleanse
3. Face Oil/Acid Serum/Lotion/Last Step Based on Skin Need
I've written some other posts on great skin care options that you can add to this routine to increase your benefits.
Never forget sunscreen in the morning – and here are my favorites.
If you're interested in some of the Drunk Elephant products, check out my review on The Littles
Or, check out my post on 6 amazing face masks. It's a steal for these 6 gamechanger masks, too.
So, there you have it. The holy grail anti-aging, anti-acne skin serum that I CANNOT LIVE WITHOUT.
Try it, let me know. Do you have your own favorite? Share in the comments below.
Have a fabulous day,
E