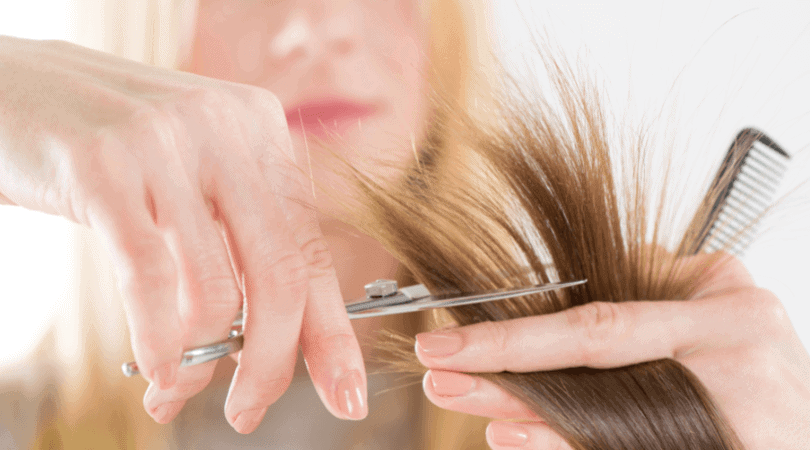 I recently saw a social media video that has gone viral on how to cut the uber-popular butterfly haircut. When I started reading the comments, I couldn't help but chuckle at all the women saying, "In my day, we used to call this feathering."
If the butterfly haircut is giving you Farrah Fawcet vibes, you're not crazy – that's exactly what it is, with small changes to make it fresh. The butterfly (aka a softer shag) has been a popular way to give hair whispy, feathered layers that seem to float like a butterfly's wings when styled away from the face. While layering is not too different from a shag, or "The Rachel". the layers are lighter, which gives them that feathered look. Hair appears weightless and the layers add interest and dimension without any heaviness.
So, today, we're going to talk all about the butterfly haircut, including how to get it, how to style it and how to grow it out.
What is the butterfly haircut?
View this post on Instagram
The butterfly is a haircut with a lot of layers that are cut very fine and fade into each other for a feathered effect. Here is a popular Instagram photo that has gone viral, because it really shows the details of the cut in a stunning finished product:
View this post on Instagram
You can wear the butterfly haircut with or without bangs, the difference is just where that first layer starts for longer bangs or blending in the bangs if they're shorter. I've worn a cut similar to the butterfly many times and it's one of my favorite ways to wear my hair. In fact, when blunt cuts were the rage, I was still rocking my layers. At my age, you gotta stick with what works. To see what it looks like with longer bangs and longer hair, check out this gorgeous example by Inland Empire Hair Co.
View this post on Instagram
If your hair is not that long, you can still rock the look. Check out this stunning picture of Kaia Gerber with hair slightly below shoulder length and a butterfly cut:
View this post on Instagram
Can we even talk about butterfly layers without the queen, J.Lo? No, we cannot. She is such an inspiration and her hair is always absolutely perfect. She has worn long, feathered layers more often than any other style (at least from what I've seen) and if J. Lo doesn't convince you to go butterfly your hair, I'm not sure what will:
View this post on Instagram
Also, cannot wait to see her new movie Shotgun Wedding. She just kills the rom com – which happens to be my favorite genre. Just sayin'.
How To Style the Butterfly Haircut:
The main idea of styling the butterfly is to curl the hairs back and away from your face in small sections. There are some tools that make this much easier, such as a round blow-dry brush. I have tried a few different ones and really like this one.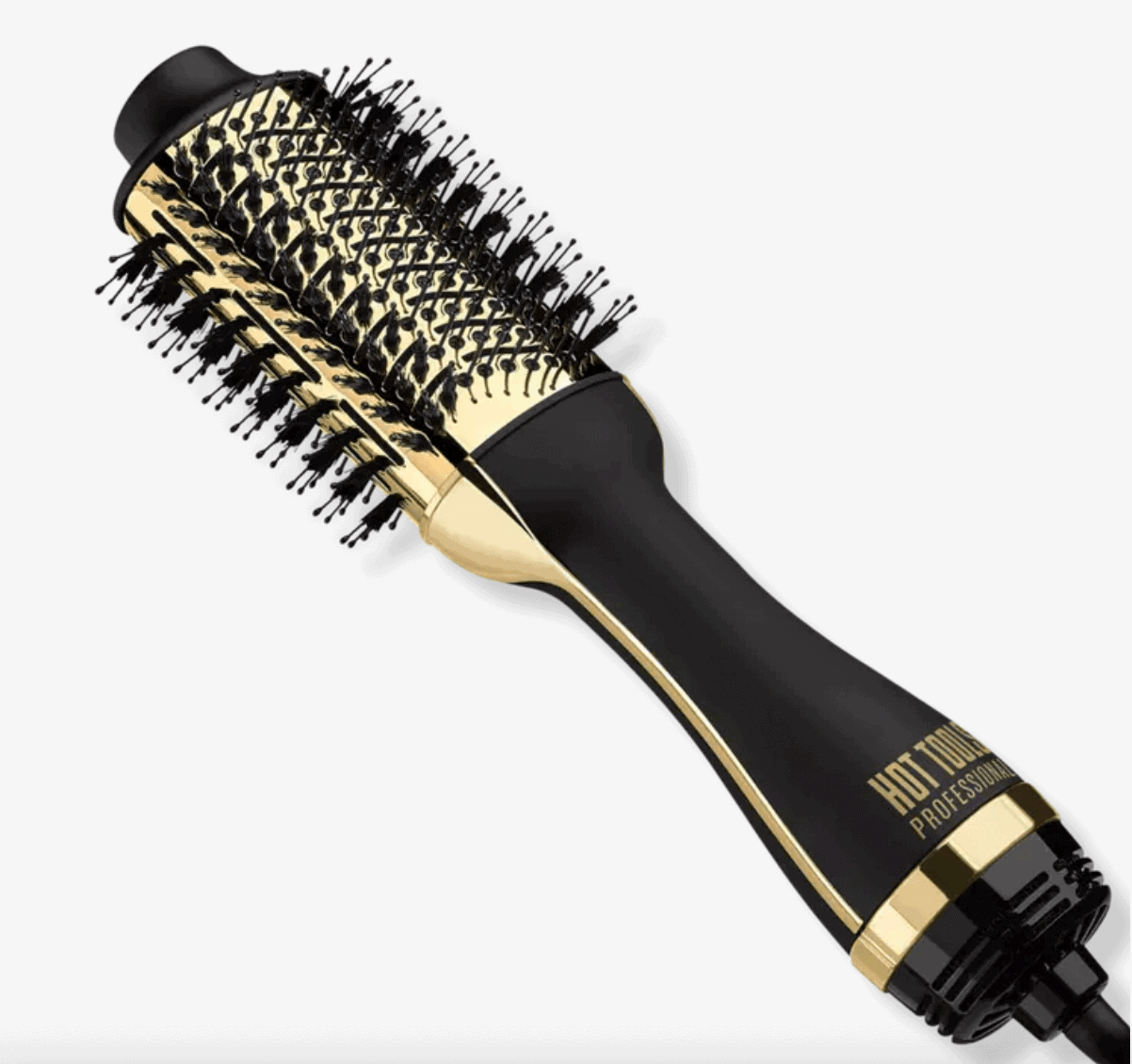 You can also use rollers, by rolling the hair back and away from the face. I have rocked hot rollers since I was in college, even when they weren't popular, and still people would come up to me and ask me how I styled my hair. Long live the hot rollers. Here's a great, affordable set with the kinds of clips I like to use: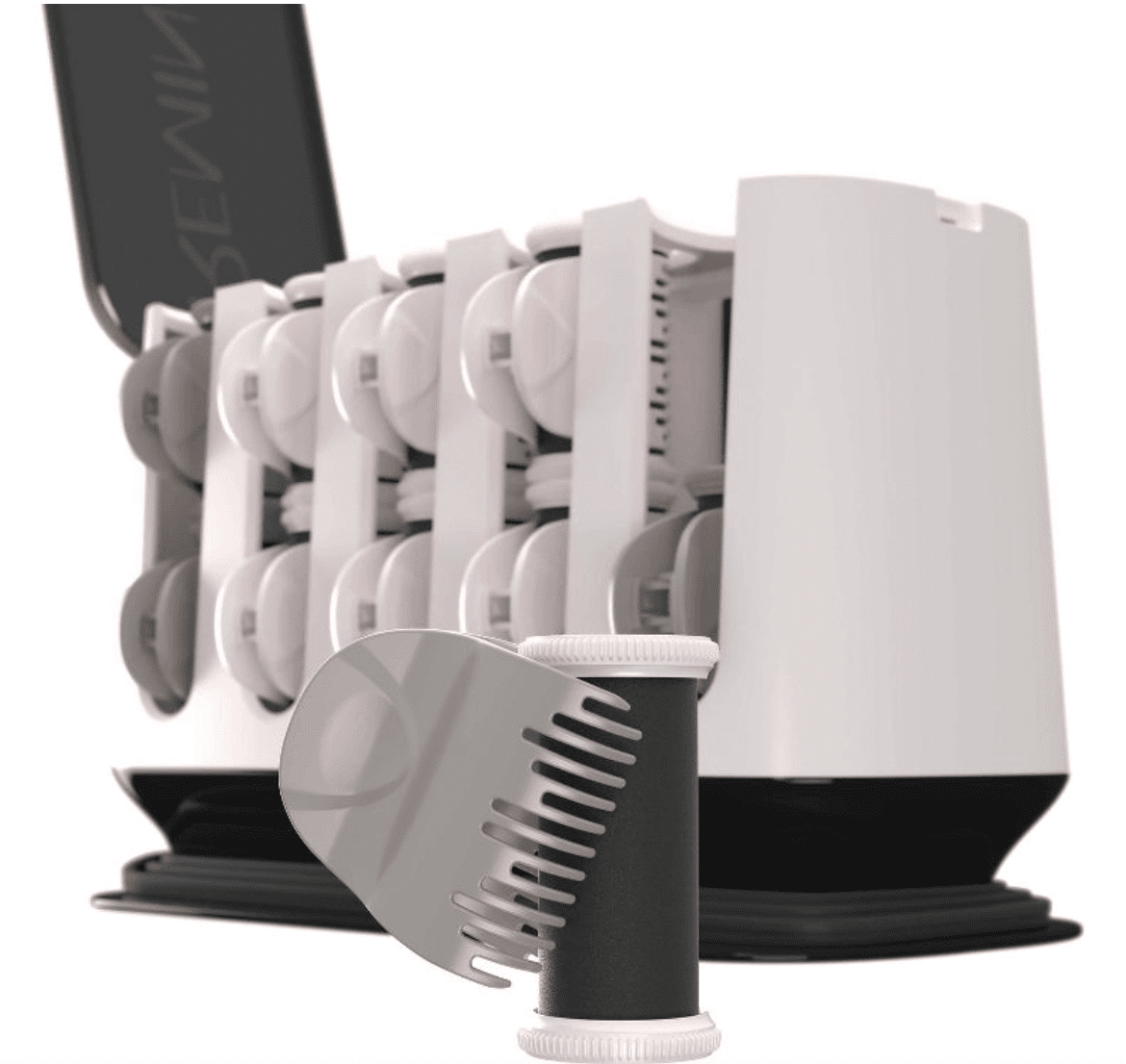 Can you use a curling iron? Of course you can, but you will need to make sure you can get separate those layers and curling irons tend to clump the hair (just by nature of how they work). My favorite curling iron of all time is this one and I use it almost every day:
Here's a popular video from TikTok star Matilda Djerf where she shows you how she styles her butterfly cut.
Best Hair Products for the Butterfly Haircut:
View this post on Instagram
To get the best results, like in this photo above by All_Tangled_Up, you're most likely going to need to use heat, which means you want to protect your hair first and keep it hydrated.
Here's the steps and products I use when styling my long-layered hair. My hair is thicker, but fine, with a slight wave and gets easily damaged.
Spray a leave-in conditioner all over your hair. I have a lot of leave-ins I really like. Lately I've been using this super affordable one from Better Natured. Here's a post with more recommendations.
I combine a couple pumps of a heat protectant cream with a styling oil (this smells amaaaaazing). That way, I get smoother, shinier, protected hair. I mix those two up like a little hair cocktail and run it through my hair from the middle town to the ends, then with what is left on my hair, I do the top and roots. If you do the top first, the products will be too concentrated and it will weigh the hair down a little bit.
You may want to spray a hair volumizer through your hair at this point if your hair is fine like mine. It'll help separate the layers. I do this.
Then, start blow drying your hair in sections. I clip up the top half and then do the bottom first, releasing a second layer after that is dry. That way, when you have the top section to work with, you can really focus on feathering it back and away from your face. Blow dry all the way through.
If you want, you can use hot rollers or a curling iron to get the hair extra smooth and shaped.
Spritz with a light hair spray that won't mess up the layers.
For 2nd and 3rd day hair, I like to do a light blow dry, maybe curl it again, and then use a cream/oil like this one that is super lightweight and just hydrates the ends and helps with smoothing any frizz.
Flyaways? No problem. I use this little flyaway brush that is super affordable. It has clear hair gel and you just brush the flyaways like you would brush your eyebrows with it. Voila!
****
The butterfly haircut is a soft, sexy, feminine cut and flatters every type of hair shape. It can work on almost any type of hair, except really short cuts and works whether you have thinner or thicker hair (just the amount of feathering might be less on thinner hair). I find that feathering also helps my hair blow dryer faster, too.
With celebrity fans like J. Lo and big TikTok stars showcasing the look, it's sure to continue to grow in popularity and is likely going to be the big hair trend of this summer.
Would you try the butterfly haircut? Let me know below!
Have a fabulous day,
E