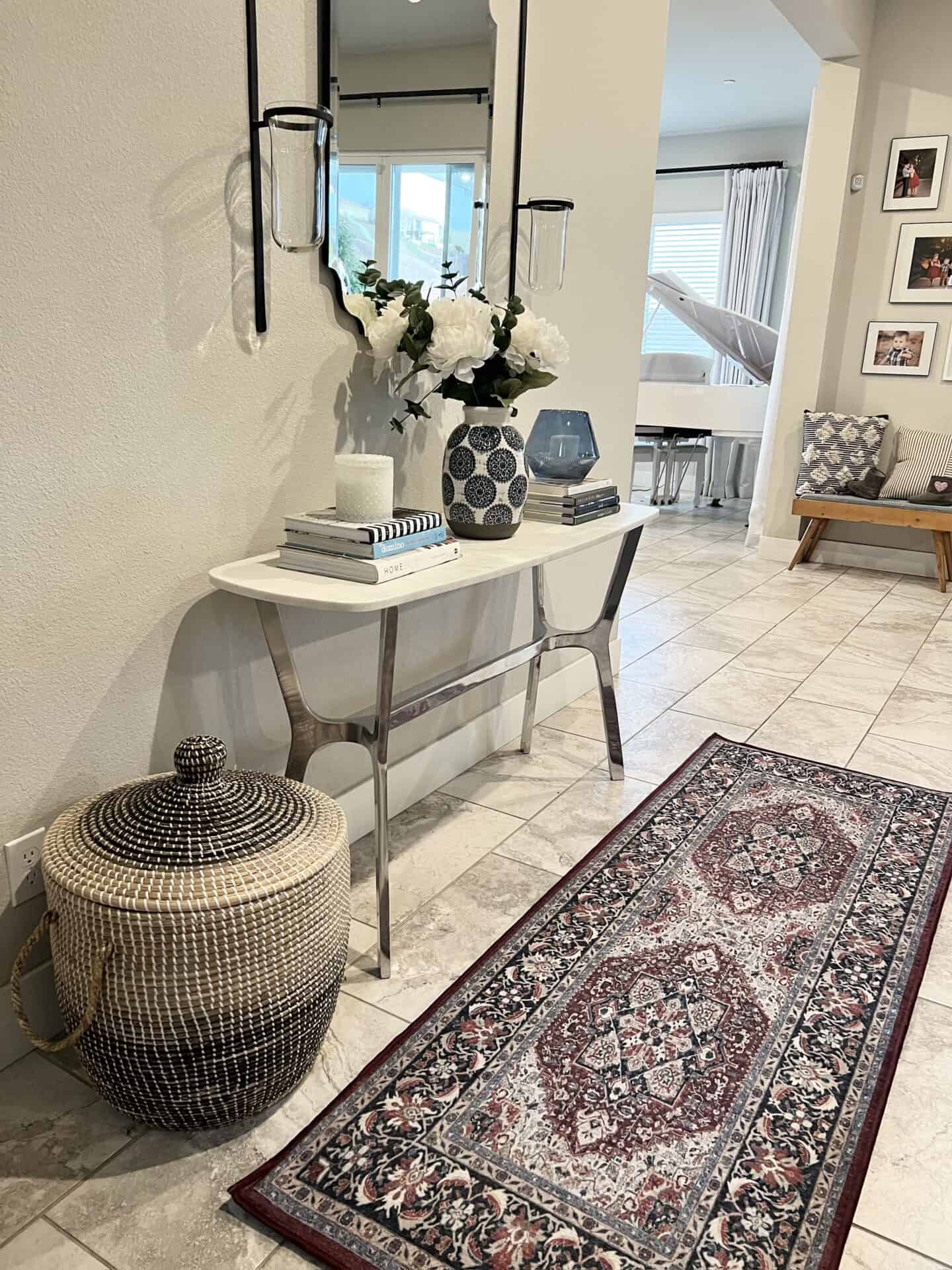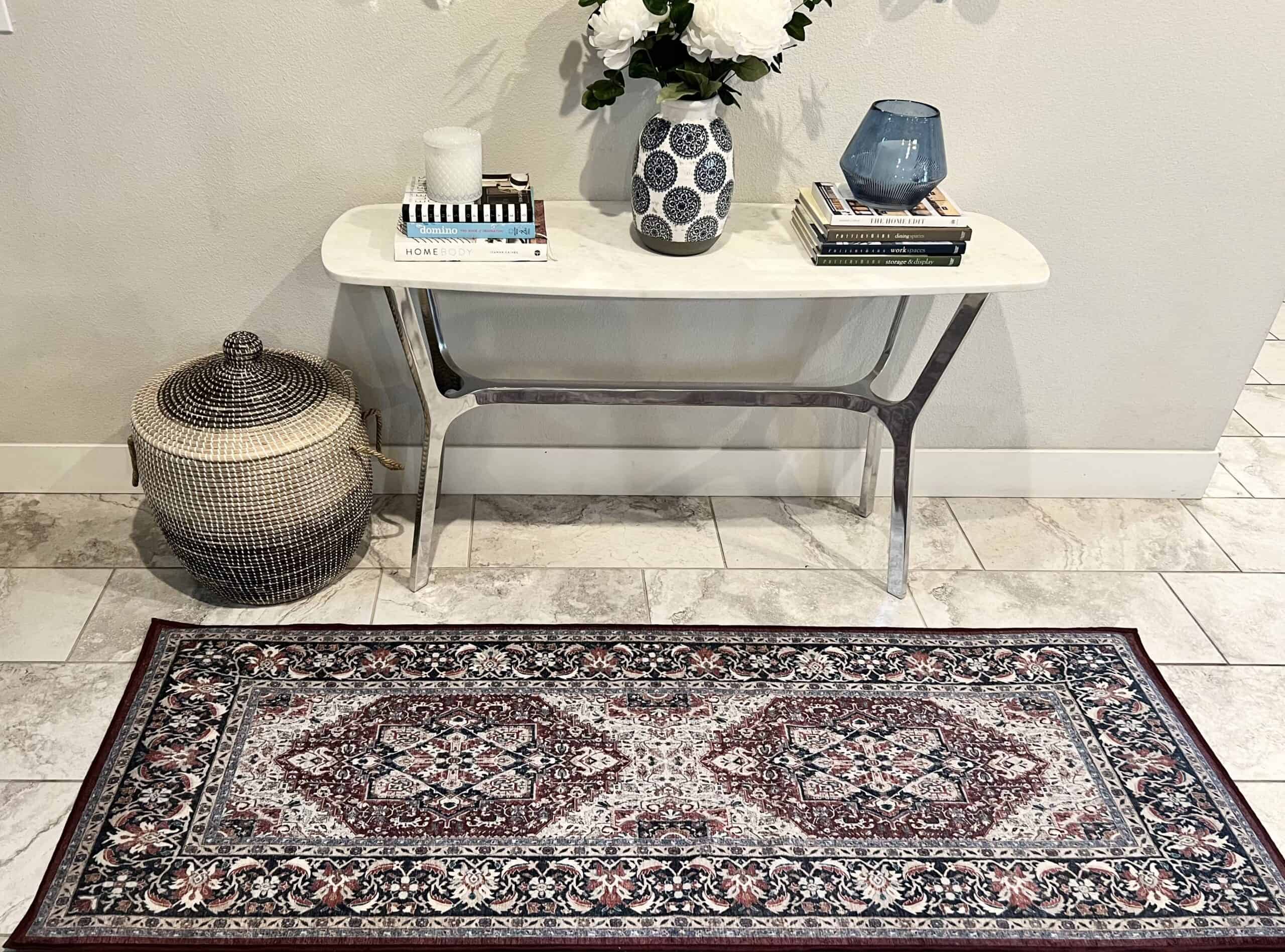 I love using runners. They're the perfect compliment to areas like the kitchen, down a hallway, in front of a sliding door to the backyard and in front of the sinks in the bathroom. Runners often come in a lot more colors, styles and designs than a doormat, so they'll also add a little dose of style to your space.
Lately, I've been gravitating towards washable runners, since I use mine in high traffic areas and hate busting out my rug cleaner. But, I am also a huge fan of a vintage or Persian runner and how much panache they can add to my decor.
Since my sweet (read: destructive) puppy recently chewed up the runner I had in my living room, I was on the hunt for the perfect runner to replace it with. So, I thought I'd share the one I picked, plus all of the other runners that caught my eye.
10 Best Runner Rugs: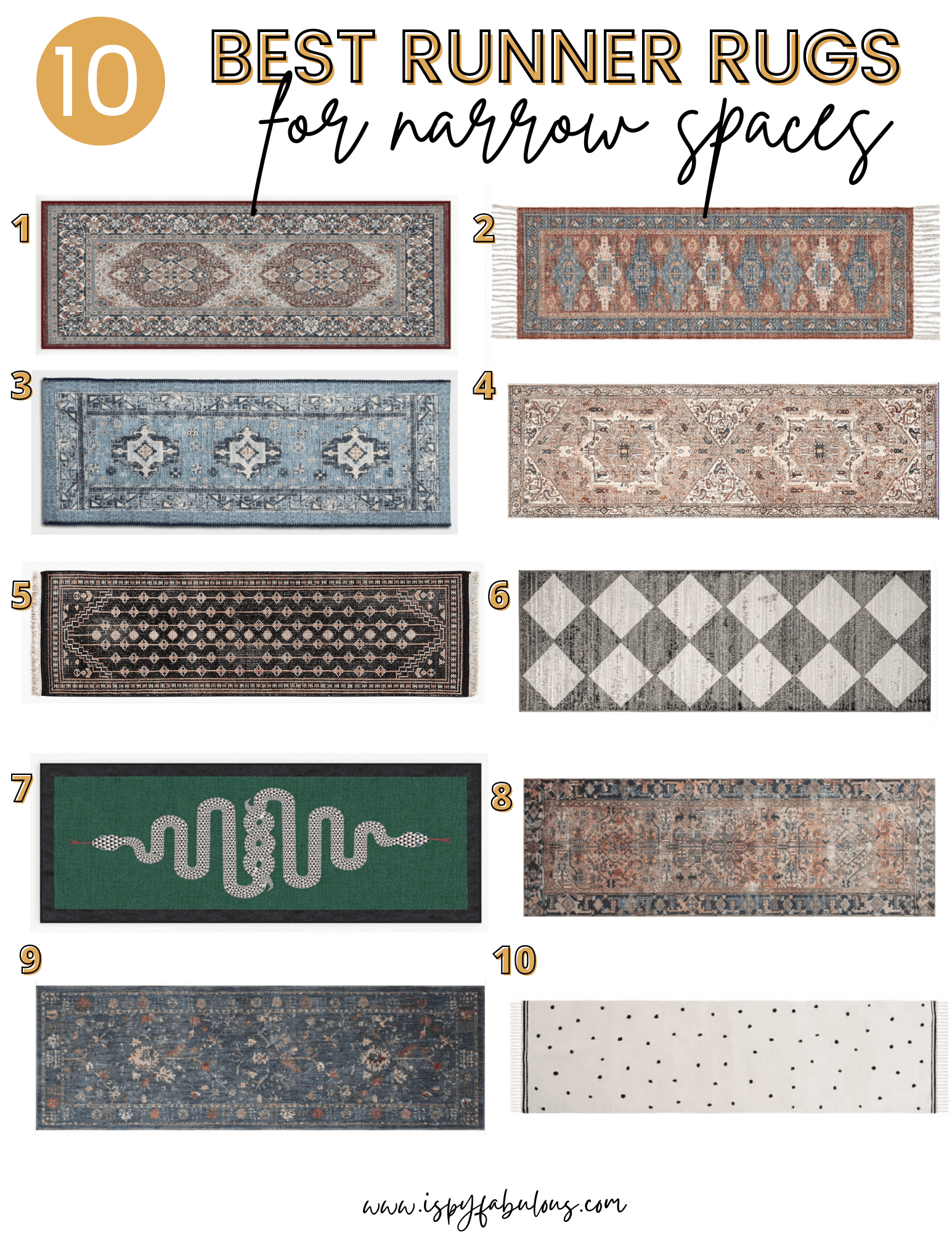 This ended up being the rug that came home with me. I have had a couple Ruggables for years and love that they are machine washable, have beautiful designs, and have a no-slip rug pad that goes underneath. They have a ton of diferent styles and designs, from geometric to traditional. Since I mainly have Persian rugs in my home and love the warmth and design that they bring to our space, I chose this bordeaux colored Persian runner and I am in love with it. I got the cushioned rug pad for the first time and now I'm never going back. It's so much more soft and cushy. I even made an Instagram Reel of the unboxing, check it out:
View this post on Instagram
Loving this vintage looking runner with super long tassels on the end. Big fan of tassels on rugs. The muted colors still pop here and would go well with a lot of different kitchen designs or bathrooms. I love adding a little vintage charm to a modern space, too. Combining styles can really elevate your home design. You also won't believe the price on this one.
Love the blue colors and the side stitching on this Persian style runner from Target. They have a really great rug collection there for incredible prices. It also comes in a rich red with blue design – check it out here.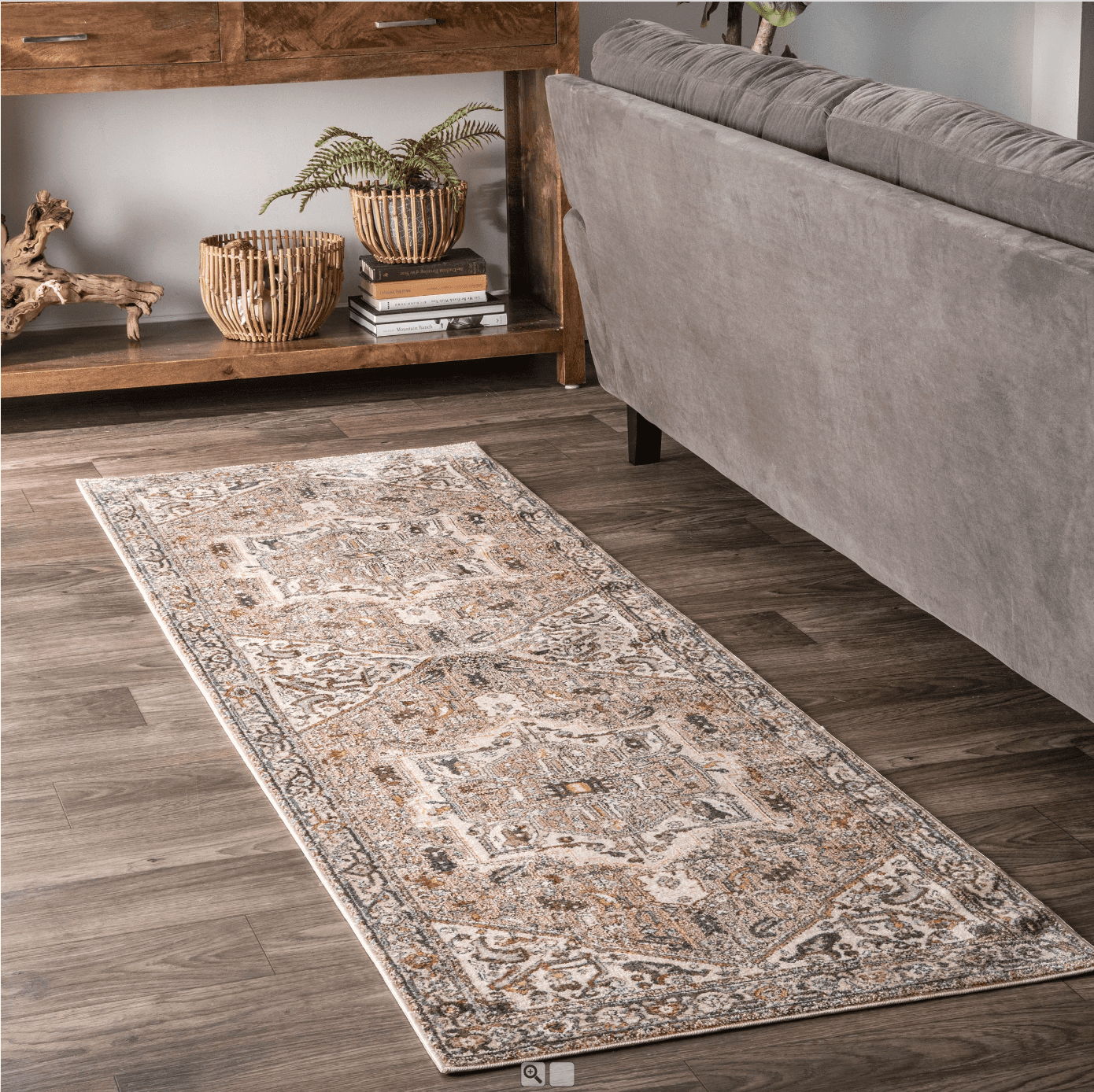 I have this beautiful rug in a rectangle size in my office and love it. The color combo is really lovely. A lot of readers have bought it when I share it and they come back to tell me how much they like it, too. There's so much depth to the design and color, with little pops of pink and goldenrod yellow. It looks great in the runner size. This rug was also featured in my blog post with my favorite neutral rugs.
Holy moly, this is a pretty rug. A little more pricey than some other options here, but the hand-knotted wool is going to stand up to traffic and last a loooong time. This is such a beautiful piece. I can't stop looking at it.
Are you in love with the checkerboard floors all over Instagram? Not all of us can jackhammer out our tile and install checkerboard tile, but we can order this lookalike rug for a fraction of the price and infuse some of that style into our home. Plus, this one is nice and plush. Available in a lot of sizes besides runners, too.
I almost got this one instead in the navy blue. It's just so good. I really love the snake design. The emerald green is very on trend right now, too. The whole collection designed by Jonathan Adler is very good.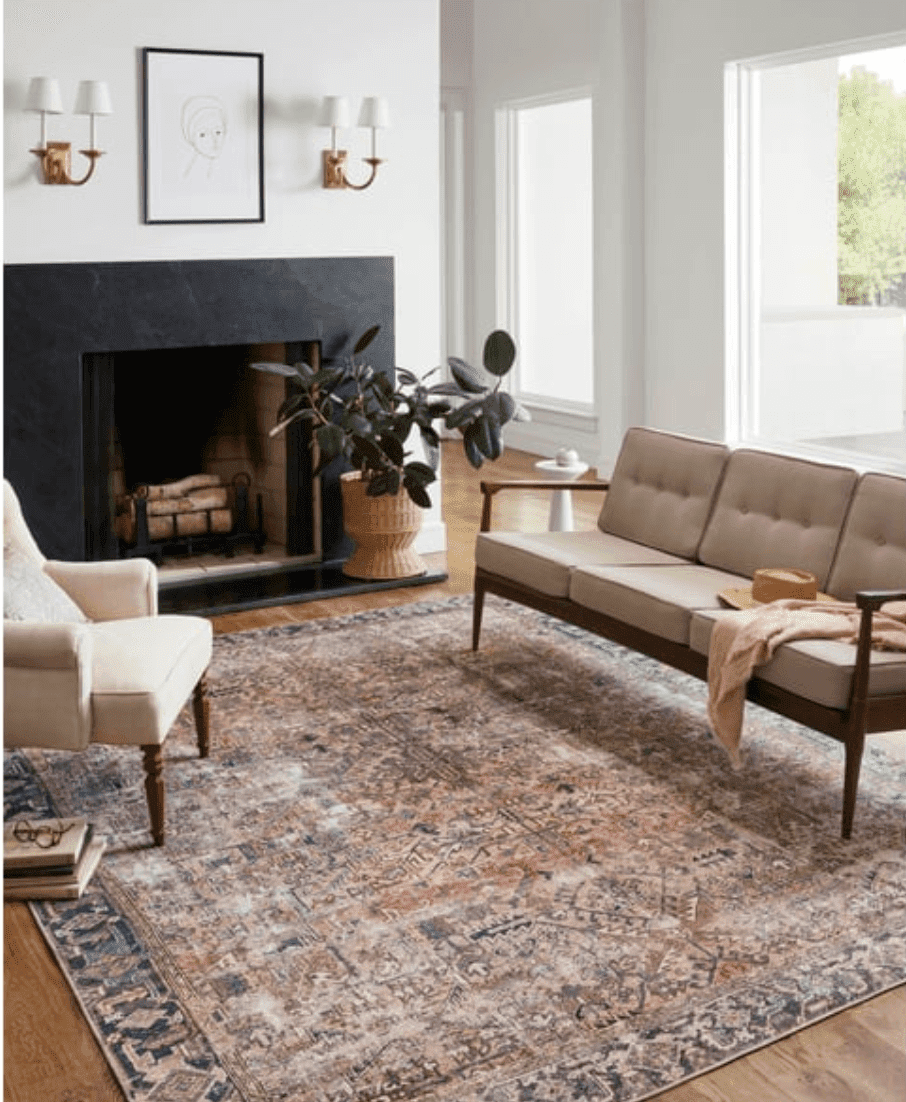 Obsessed with the design and colors in this rug. It's so beautiful. One of my favorites. Loloi does these incredible collaborations with designers and offers them at really affordable prices. This is one of many beautiful rugs in this collection. I wrote post with my favorite Loloi rugs if you'd like to see more.
Absolutely love the colors in this blue area rug. I'm such a sucker for a blue area rug, that I wrote an entire post with my favorite blue area rugs – and I need to go back and add this one to the list, too. It's so beautiful.
This is the runner version of a rug I featured in my post with my favorite black and white rugs. I am just in love with this one rug. It also comes in a soft pink, which I'm considering for my daughter's room. The polka dots with the fringe is perfection.
More Area Rug Inspo:
Still looking for the perfect rug? Maybe you'll find it in one of these posts:
*****
Area rugs and lighting are two of the more affordable home decor updates you can make for serious impact. A great runner is not just aesthetically pleasing, but soft underfoot and can keep dirt from being tracked through the house.
I hope you found your new favorite runner in this post!
Have a fabulous day,
E